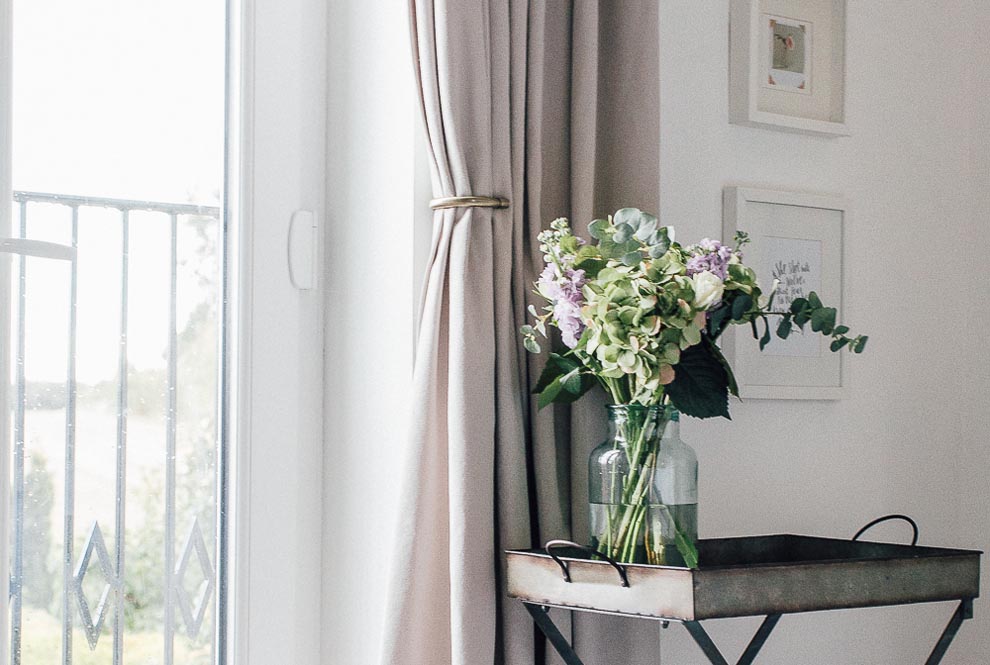 Try these top tips for finding the perfect ready made curtains... read more
We all know how tricky it can be finding the perfect curtains for your home. First you need to measure up the windows then select the perfect fabric and finish for you. Luckily we have the lovely Lauren Coleman (Editor at Rock My Style) to give us her top tips for measuring and selecting the best ready-made curtains for your home…
My husband and I are very slowly decorating our Victorian cottage. After nearly two years of painting and a lot of DIY we just have one more bedroom and the bathrooms left to go!
For me, window treatments really finish off a room and I love how much cosiness and warmth a pair of curtains can bring to a space. After hanging several pairs over the last few years I thought it would be handy to share a few curtain hanging tips I've learned along the way.
Go Wide and Hang High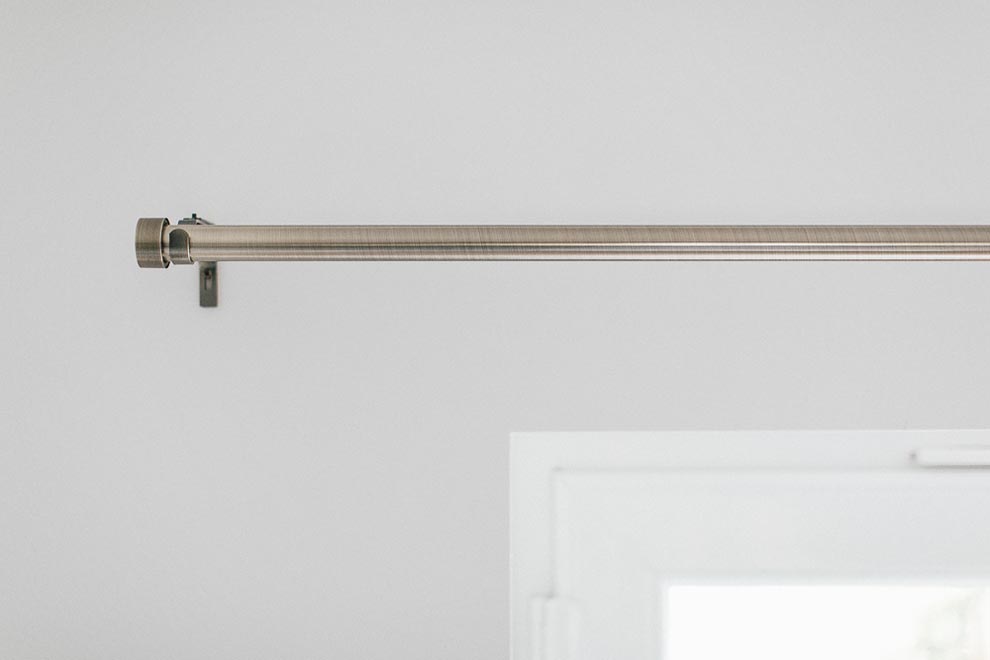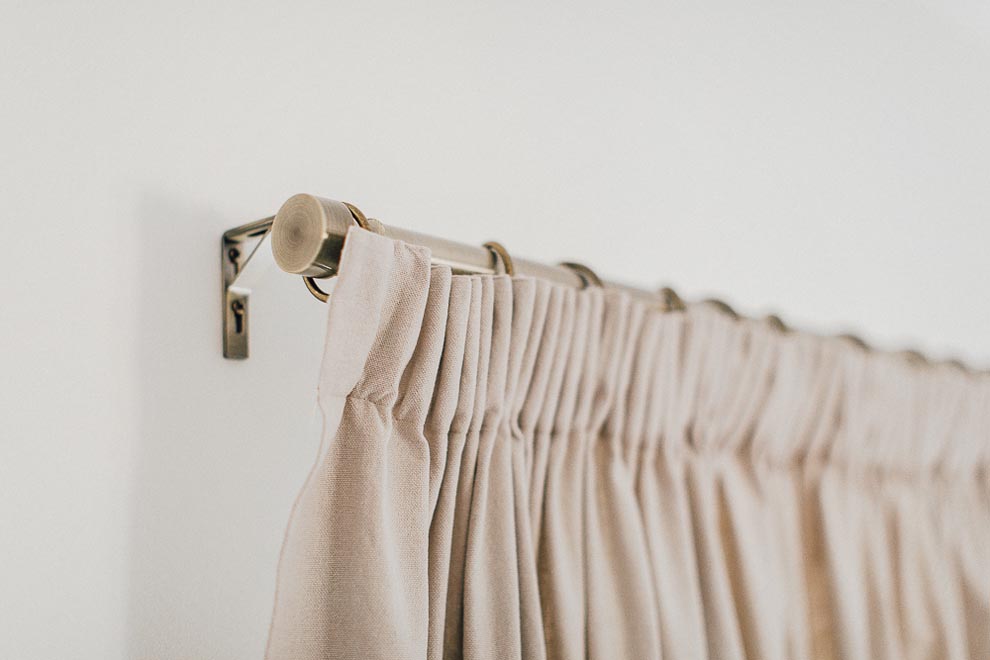 Don't buy a pole the width of your window – go longer. The reason being ideally you'd like your open curtains to only very slightly cover the window frame. If you just go the width of the window you'll find you're covering a lot of the glass with fabric from the open curtains blocking out the light. Let the light in!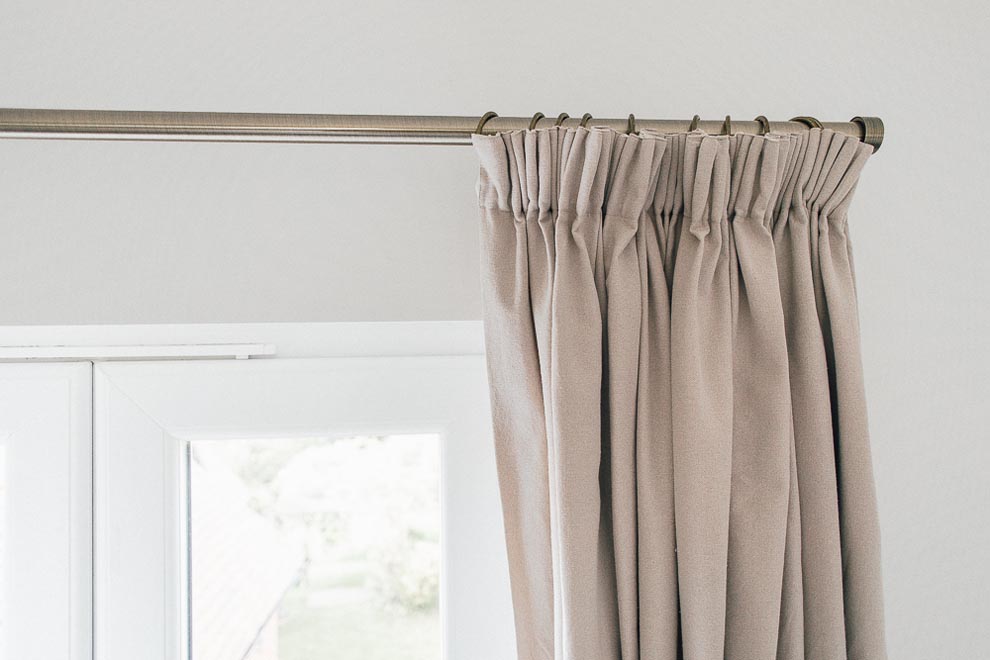 I usually aim for my pole to be about 60cm longer than the actual window (hanging the pole with around 30cm overlap on each side). To make the room look taller it's a good plan to hang your pole high, drawing the eye up towards the ceiling. I tend to aim to put mine around 15cm above the window edge and adjust the length of my curtains accordingly.
Length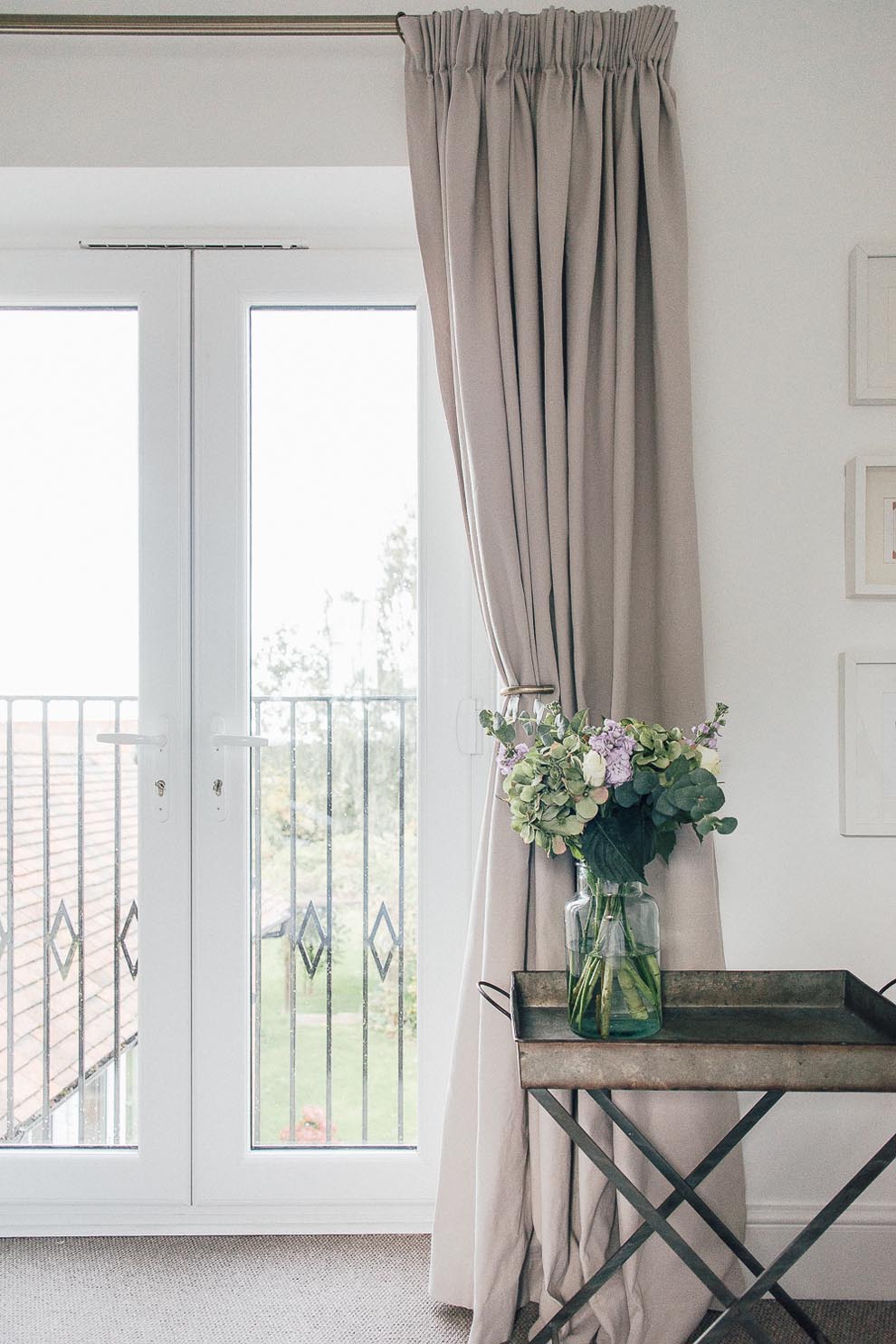 I always prefer a floor skimmer when it comes to length. Even on my standard windows I choose to go full length rather than to the sill. In our bedroom we have french doors on one side (where all these images were shot) and a standard window with a radiator underneath on the other side. We only close these curtains when we go to bed and the radiator is off so there's plenty of ventilation.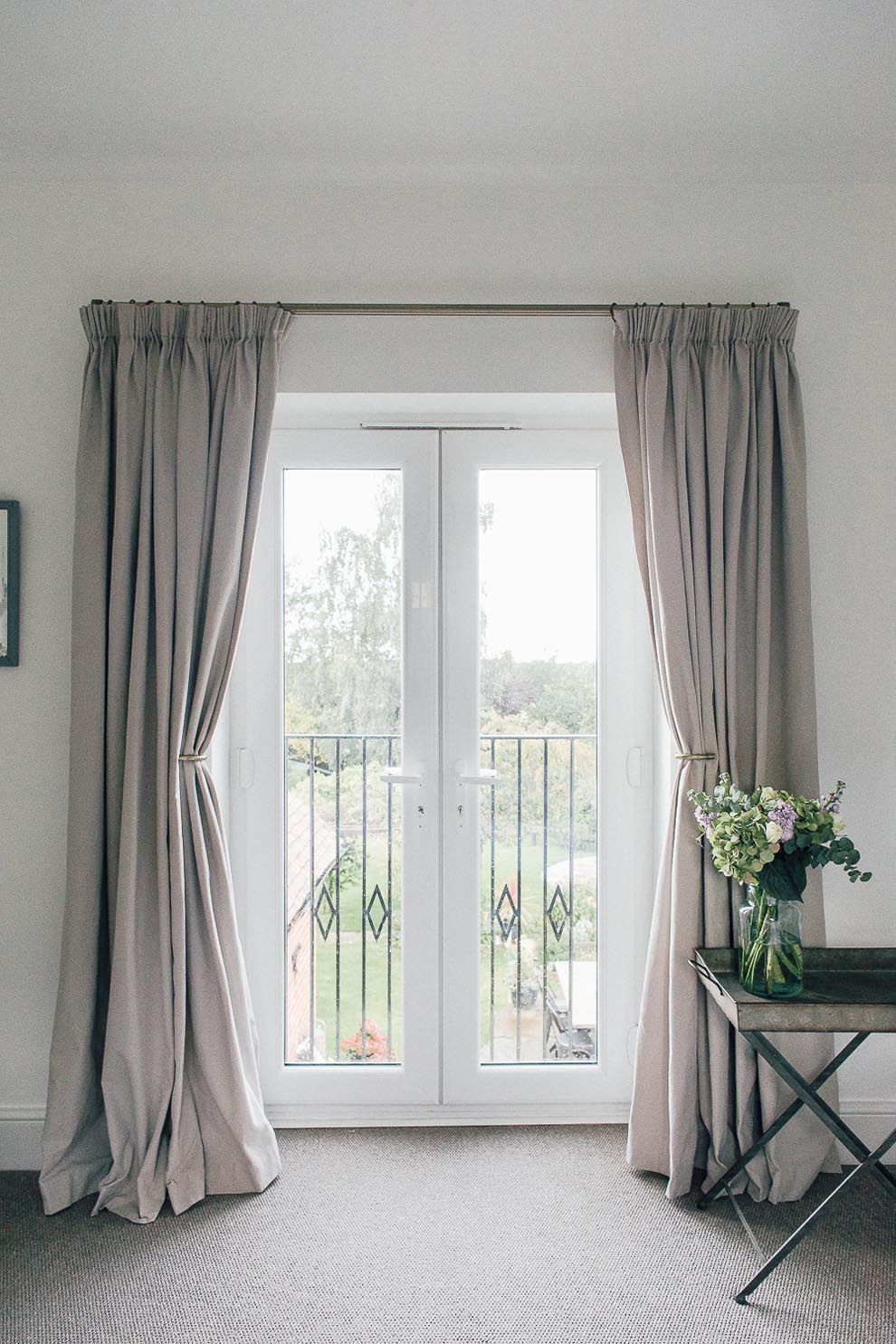 You might want yours with more dramatic and luxurious pooling or easier to vacuum shorter lengths. This comes down to your preference in the end.
All the Fabric
Curtains can be expensive and it can be tempting to buy the minimum width but this can mean that when closed the curtains look a bit skimpy. I'd suggest going for a width around double the size of your curtain rod so your curtains are full and flowing.
Laura Ashley has an extensive range of curtain styles and fabrics. The ones shown here are the Lynton Dove Grey Plain Pencil Pleat Ready Made Curtains.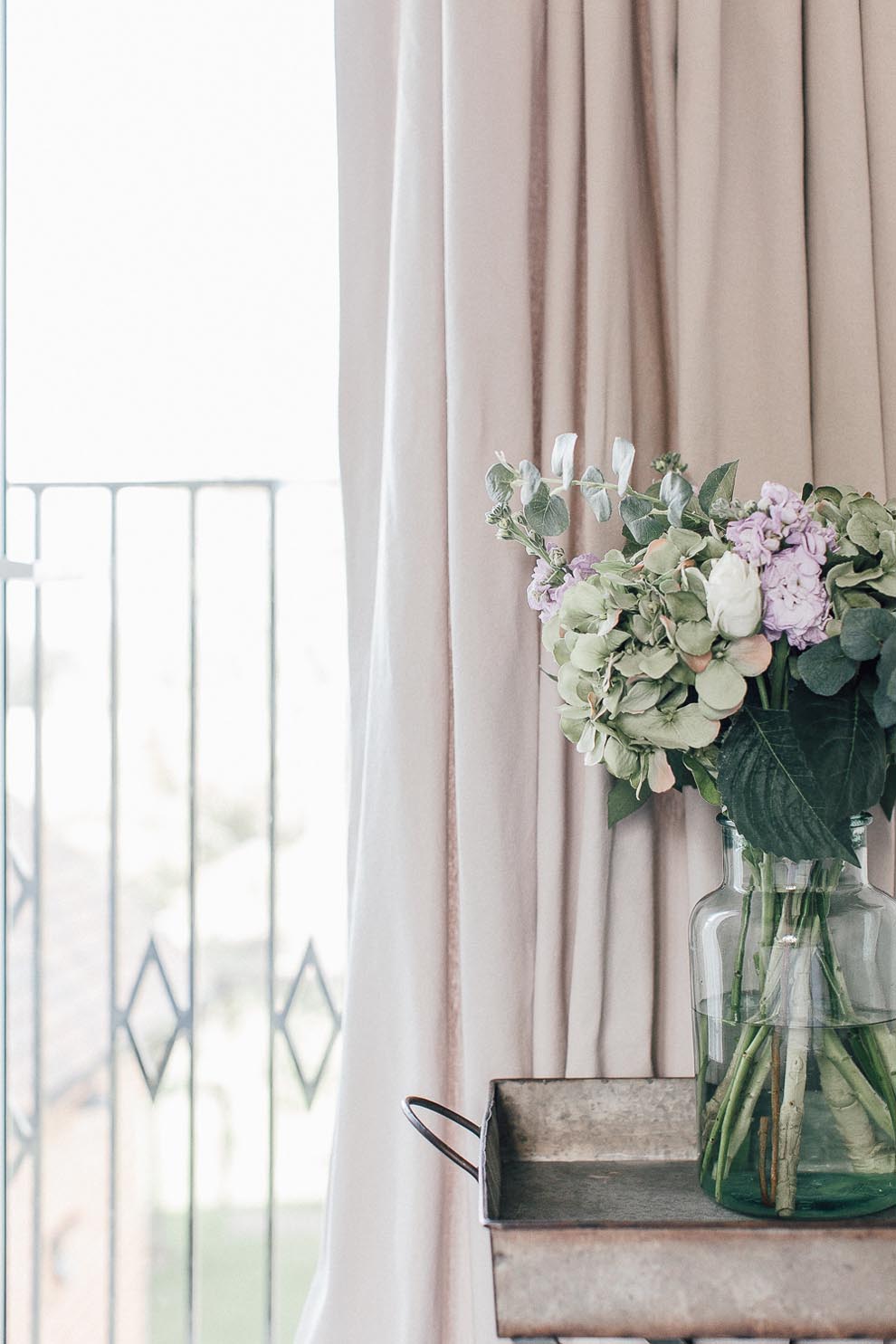 Rock My Style is a daily escape to a world of pin-worthy interiors with a handful of beauty, fashion and travel thrown in too. Proud little sister to Rock My Wedding, RMS covers the latest trends and discoveries for stylish ladies everywhere. 
Great tips to make curtain selection that little bit easier! Do you have any Laura Ashley Ready Made Curtains in your home? Let us know below or on Twitter @LauraAshleyUK