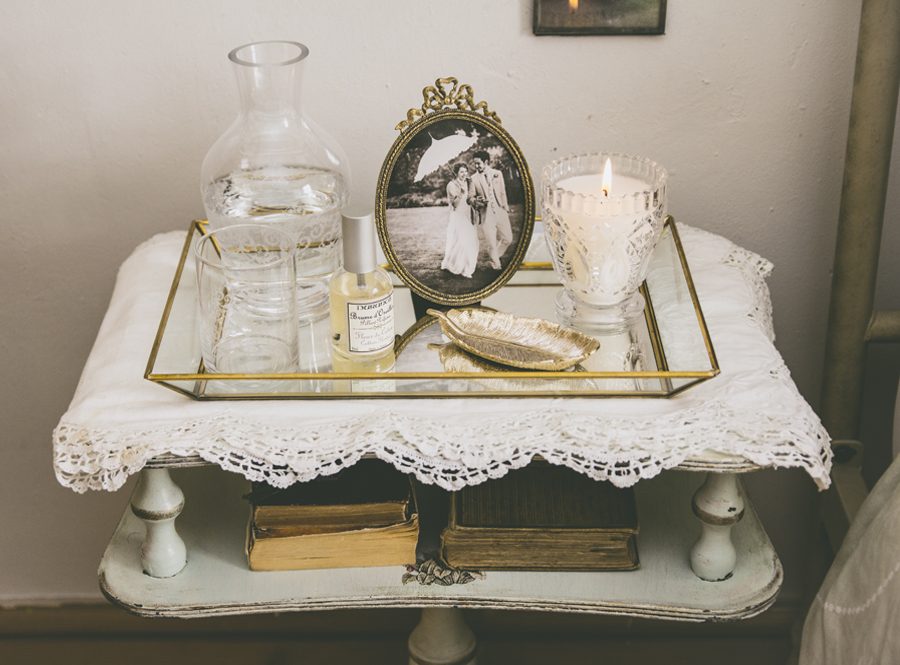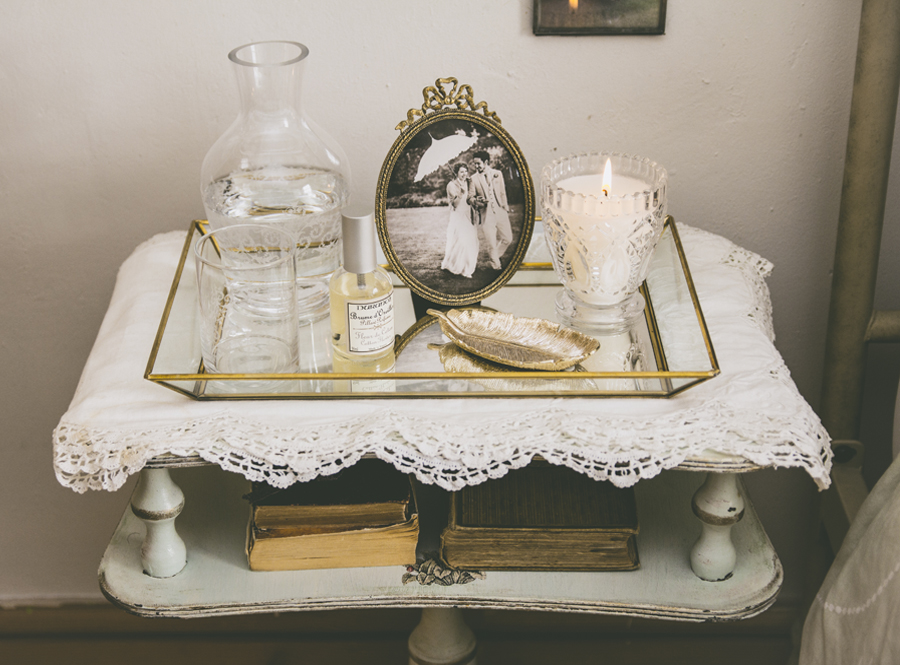 Give your bedroom a little TLC with the ultimate bedside makeover... read more
For most of us, our bedroom is a place of peace and tranquillity, a place where we can have a little time to ourselves and switch off from the world. The lovely Jodie from A Handmade Cottage shows us how she likes to treat her room to the ultimate bedside makeover…
As spring is finally here I thought I would give my home a little spruce up. It occurred to me that when it comes to giving our homes a bit of TLC, one room that often gets overlooked is the bedroom. Perhaps this is because visitors seldom venture into our bedrooms so we put our decorative energy into other, more visible areas of the house? But since the bedroom is one of the most important rooms in our homes, especially when it comes to our health and well-being, I decided to give my boudoir and my bedside table a makeover. I'll admit hubby's bedside needs more work but one thing at a time, Rome wasn't built in a day!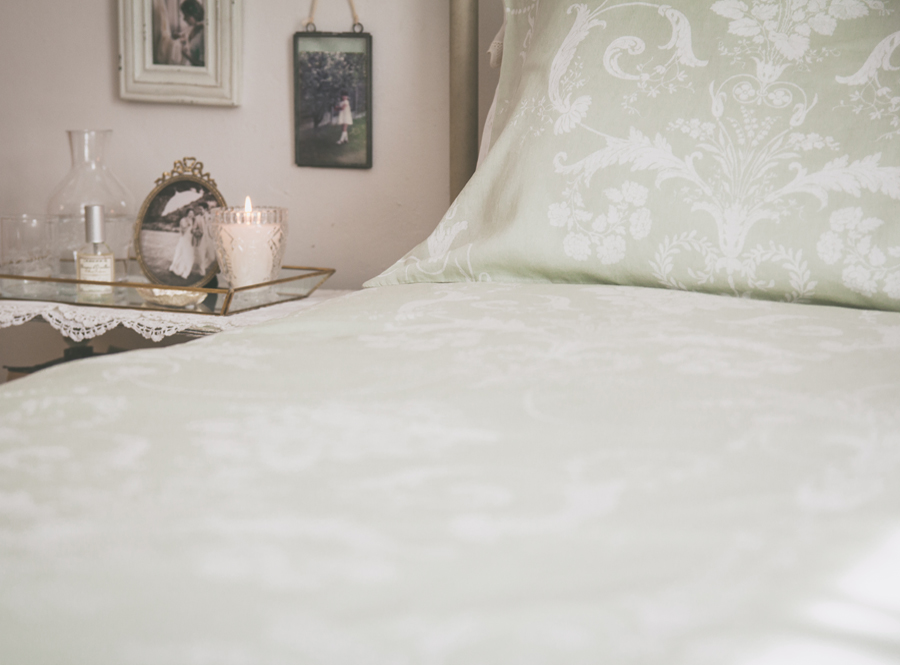 I love subtle pastel colours in the bedroom as I find them to be very calming. Green is also my favourite colour so I was instantly taken by the Josette Hedgerow duvet and pillow set … it's such a pretty shade and design.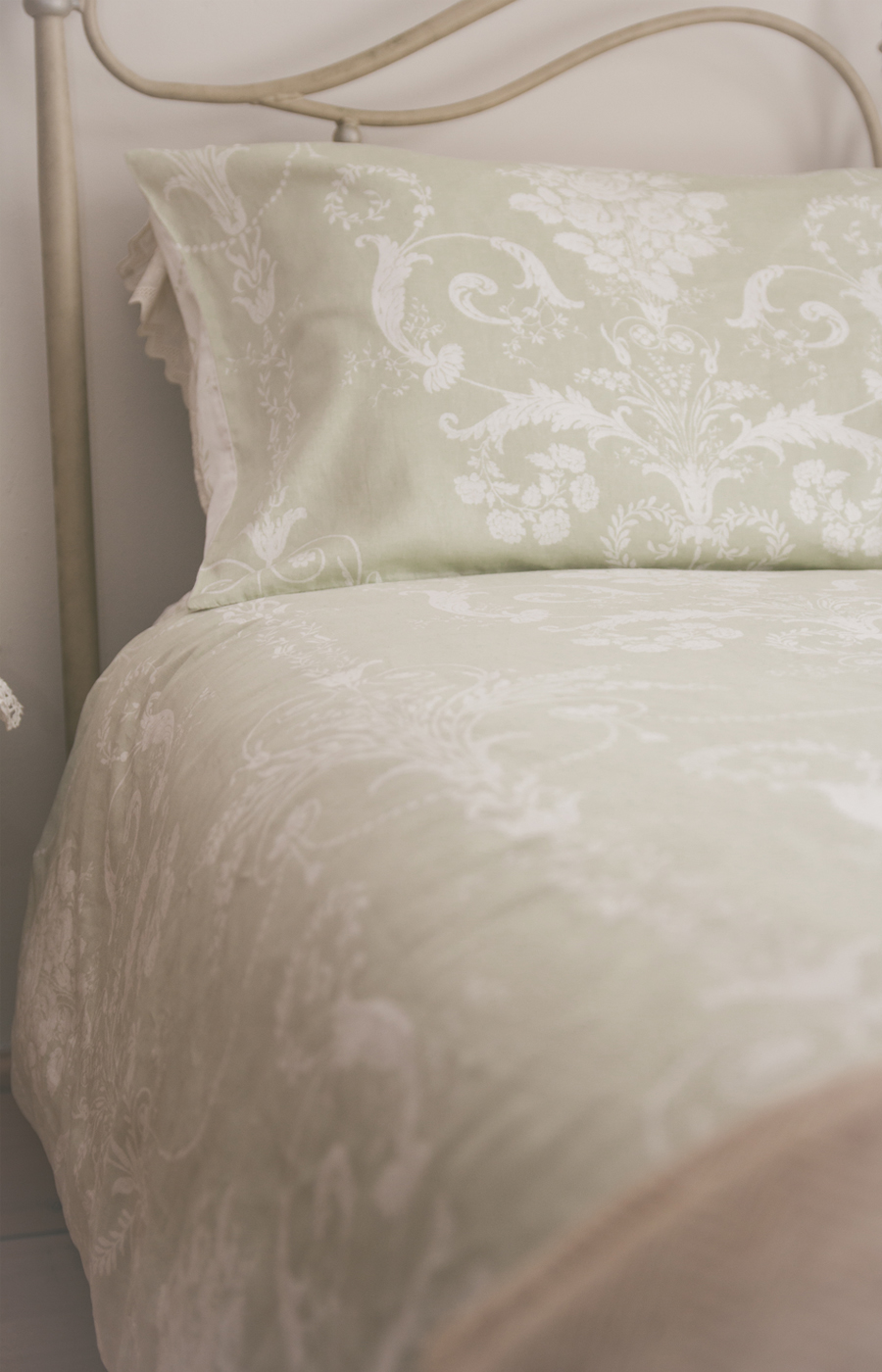 My bedside is usually piled high with books, with little room for anything else. So having swapped my bedside table for one with a shelf I could now pop my books underneath, and keep the top free for lovelier things! This beautiful brass and mirror tray is a lovely way to keep your things together, whether it's in the bedroom, lounge, bathroom or kitchen, and it looks so pretty on crisp white antique cotton linen.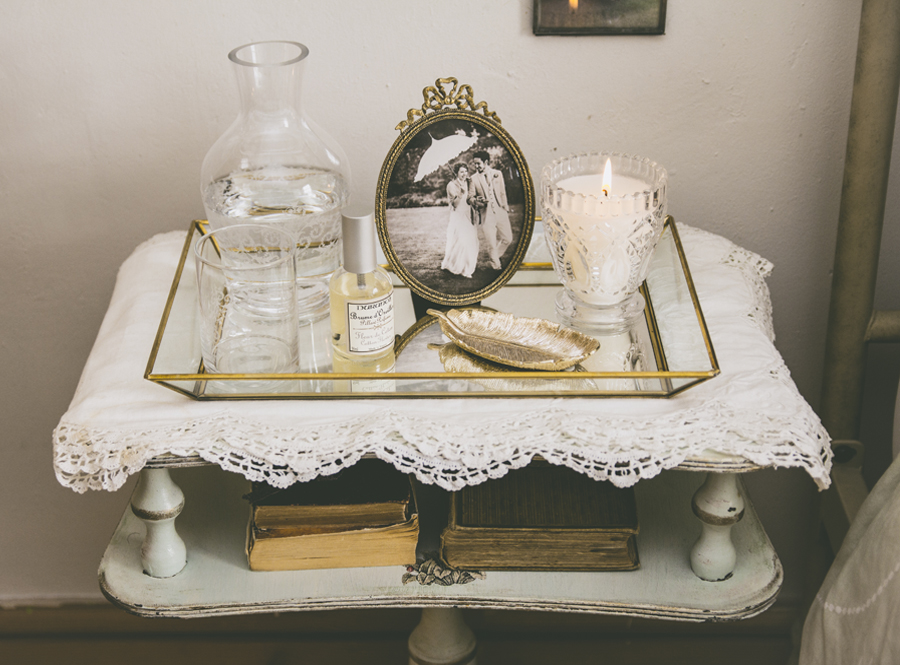 I love this little gold leaf trinket holder. I usually only remember to take my earrings and hair clips out, the last thing at night, which usually results in me dropping and losing them in the dark so keeping a little dish for trinkets nearby is a great idea and keeps everything in one place. Pretty and useful – the perfect combination!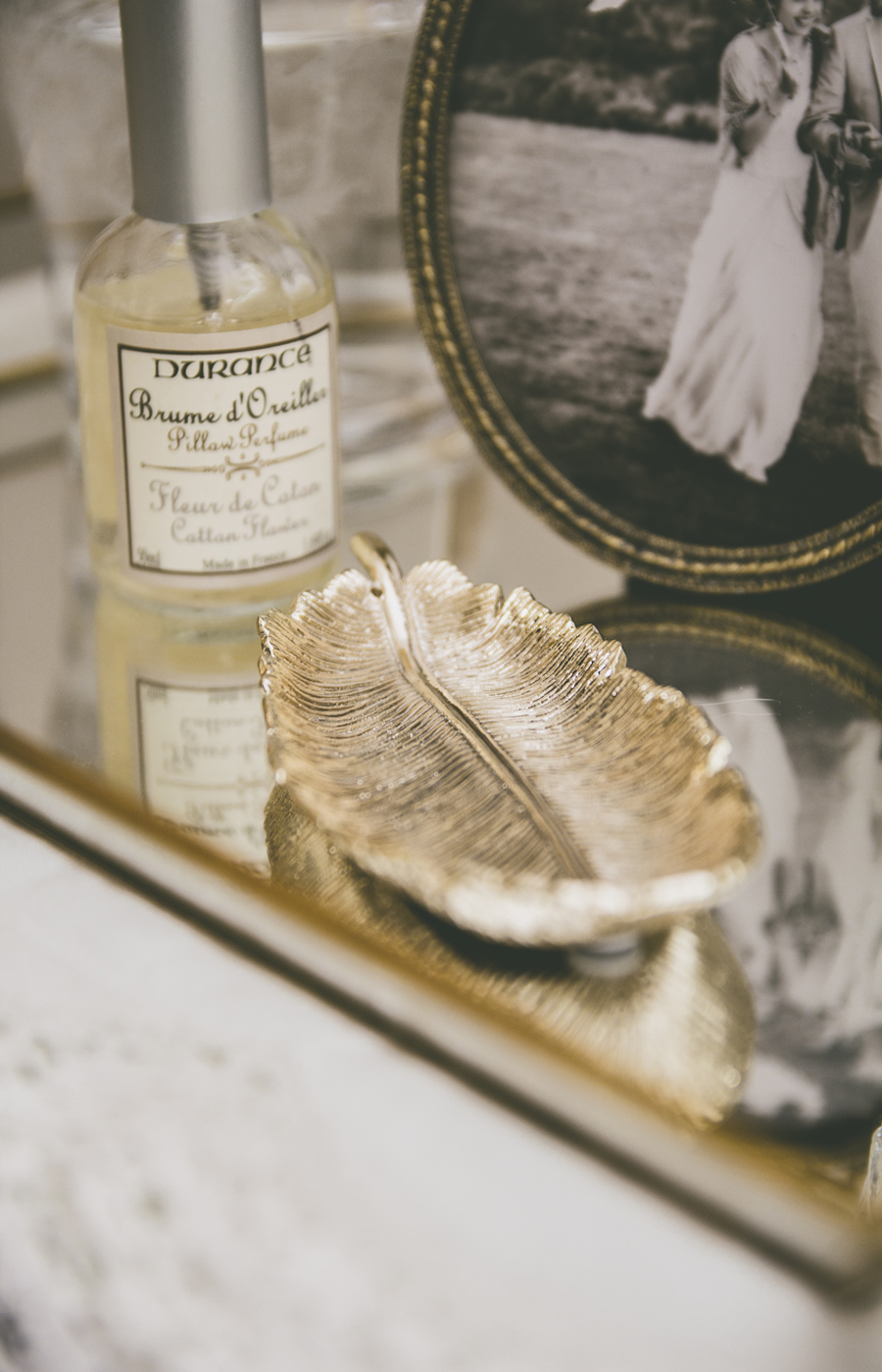 I'll admit I am now a self-confessed bedside carafe convert. To be quite honest I used to think bedside carafes were only really used by elderly ladies, but I now realise that's because elderly ladies have the wisdom to see how useful they are! while the rest of us mere mortals run the risk of gulping from a spider-filled glass throughout the night. I wouldn't dress a bed-side without one now … as not only do they serve a practical purpose but they are also an ideal (and thoughtful) touch for a guest bedroom.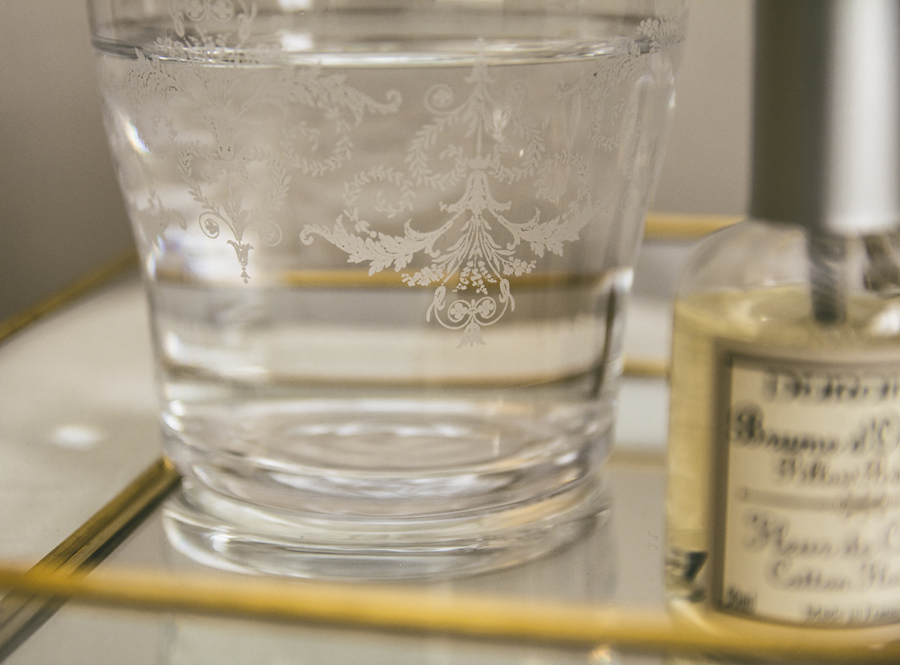 I love this vintage antique style glass candle, it's so pretty and once used up can easily be used again. While I love scented candles I do prefer to keep the bedroom scent free in the evenings and it can be quite difficult finding really pretty, unscented candles nowadays.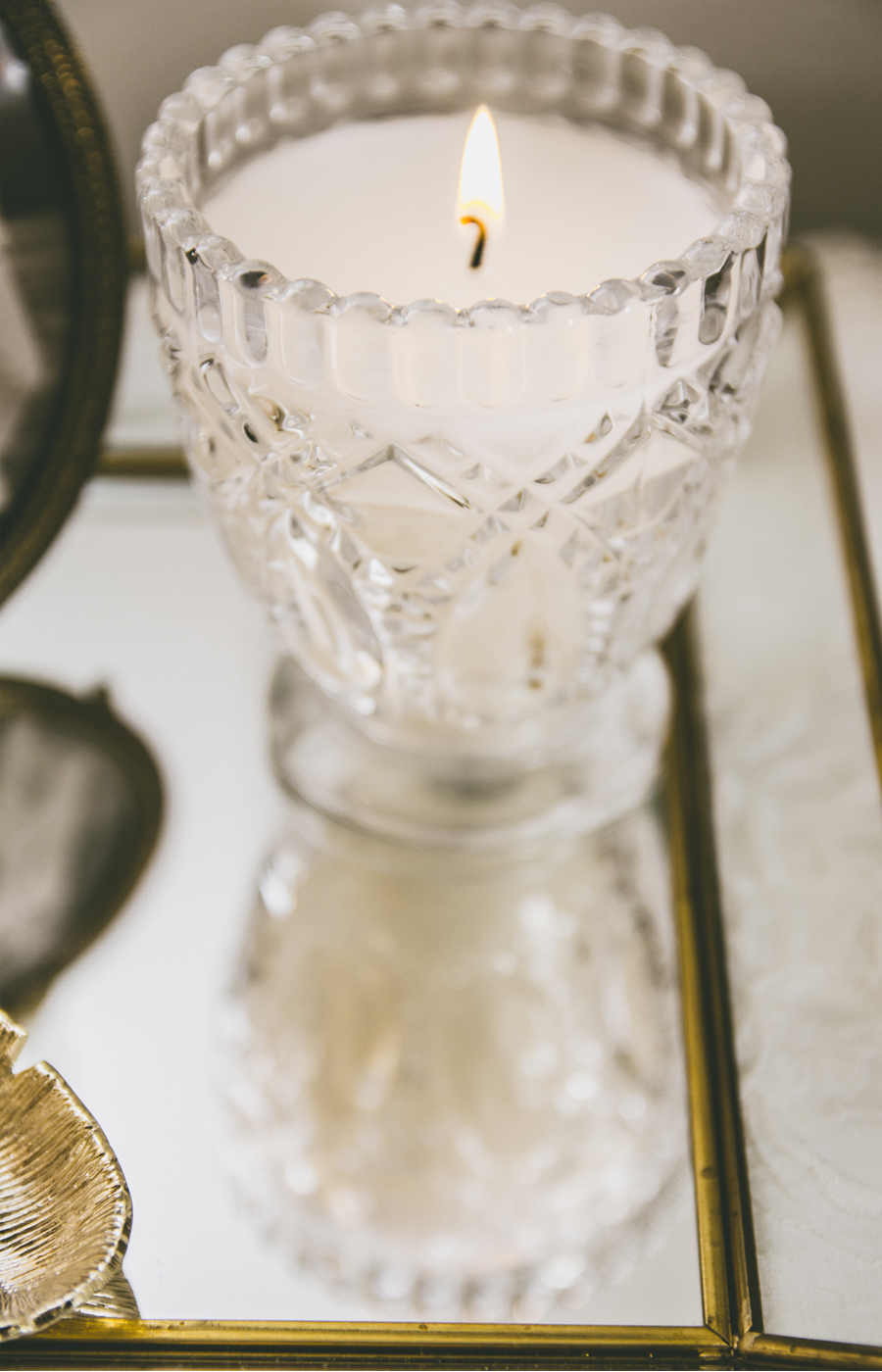 Thanks to this little makeover I can honestly say I now look forward to bedtime. Spending a little time creating a tranquil, peaceful space to wind down not only improves our sleep and general well being … it's also nice to do something just for ourselves. We deserve it, don't we?!
JM x
How gorgeous is Jodie's bedside makeover? Let us know how you are giving your bedroom a bit of TLC below or @lauraashleyuk