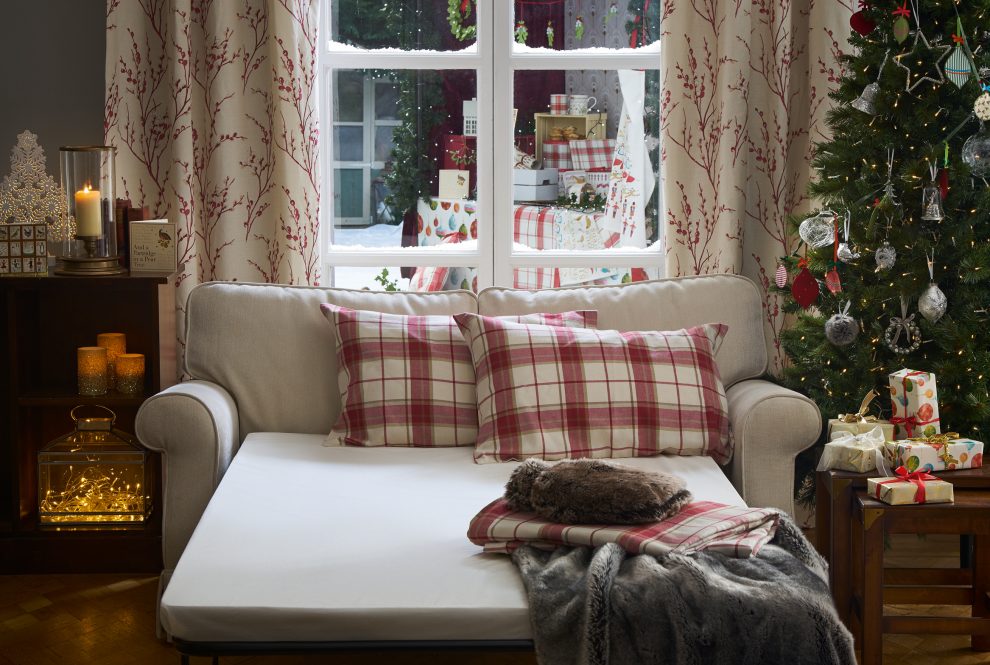 Be the hostess with the mostest with our top tips for hosting Christmas visitors... read more
Christmas time is all about family and friends coming together to celebrate. But we don't always appreciate the added stress this can bring to both the host and the guest. To help take the edge off hosting, here are a few easy tips that will help create the perfect experience for your guest, but also help you feel at ease too…
Scrub Up
Giving your house a proper clean before guests arrive will be sure to make you feel at ease about their arrival. Make sure you do a thorough clean up of all of the communal areas that you'll be spending time in.
As well as the living and kitchen areas, you'll also want to take some time to prepare the room your guests will be staying in. If your spare room also passes as an office/laundry drying room/dumping ground, you'll need this time to clear your bits and pieces off the bed and floor and put them away so you're guests don't feel as though they're intruding.
If the room usually goes unused for most of the year, pay particular attention to the dust that may have gathered on the windows and blinds. Fresh bed linen is a must, so ensure you've washed, dried and changed the sheets well ahead of their arrival.
Make it warm and cosy
It's important to make your guests feel at ease so little touches can go a long way. Make sure comfort is at the forefront of their stay by providing plenty of soft cushions and throws for them. There's nothing worse than being a guest at someone's house and feeling cold (no one wants to be the guest who asks to turn the heating up!) so providing plenty of blankets will help any chilly guests warm up quickly.
If the room doesn't get used often ensure the radiators are turned on ahead of your guests' arrival. Let your visitors know they are welcome to adjust the radiator according to their own preference.
Make them feel festive!
Christmas is a special time of year for many people, so if someones coming to stay during the festive period it's important you embrace the season for them. A fully decorated real Christmas tree in the guest bedroom may be lovely, but it's not always feasible! But that shouldn't discourage you – there are many small touches that can be added to a room to give a festive touch. Adding a Christmas Diffuser to your guests' bedroom will create an instant seasonal scent as soon as they enter. Our Mulled Spice scent is a delicious fragrance that is perfect for the season. Or if you think they'll love a gentler smell, our Christmas Rose Diffuser is another beautiful smelling option.
Candles also help to create a calming atmosphere, putting your guests at ease. Leave a box of matches nearby to show your guests they are welcome to light the candles. If you think you're guests might be sensitive to smells, this is a more subtle way to offer a festive scent, as they can choose whether to burn the candle or not.
Don't Hide the Towels
Your guests shouldn't need to ask you for a towel; show them you're prepared for their stay by getting the towel out ready for them. Whether it's placed on the bottom of the bed, or in the bathroom they'll be using, just letting them know you've thought about their experience in your home will seem much more thoughtful. Make them feel extra special by investing in fresh towels for the season, our selection of 100% cotton towels are crafted from the softest cotton and are available in three sizes to create a set.
Make Space
If your guests are staying more than one night or are travelling with a large suitcase, they might find it helpful if they are able to unpack. Create some space in a wardrobe or drawer by moving items into another room. Leaving empty hangers in the wardrobe will make it even easier for your guests to make themselves feel at home. Add a touch of luxury to the experience with our sumptuously soft padded hangers available in a variety of colours, fabrics and prints. Uncluttering surfaces such as vanity tables will also help guests find an easy place to get ready each day, plus including a mirror in the bedroom will help reduce time spent in the bathroom – an important factor when you've got several guests and only one bathroom. Provide as much as you can so that your guests don't feel awkward having to ask.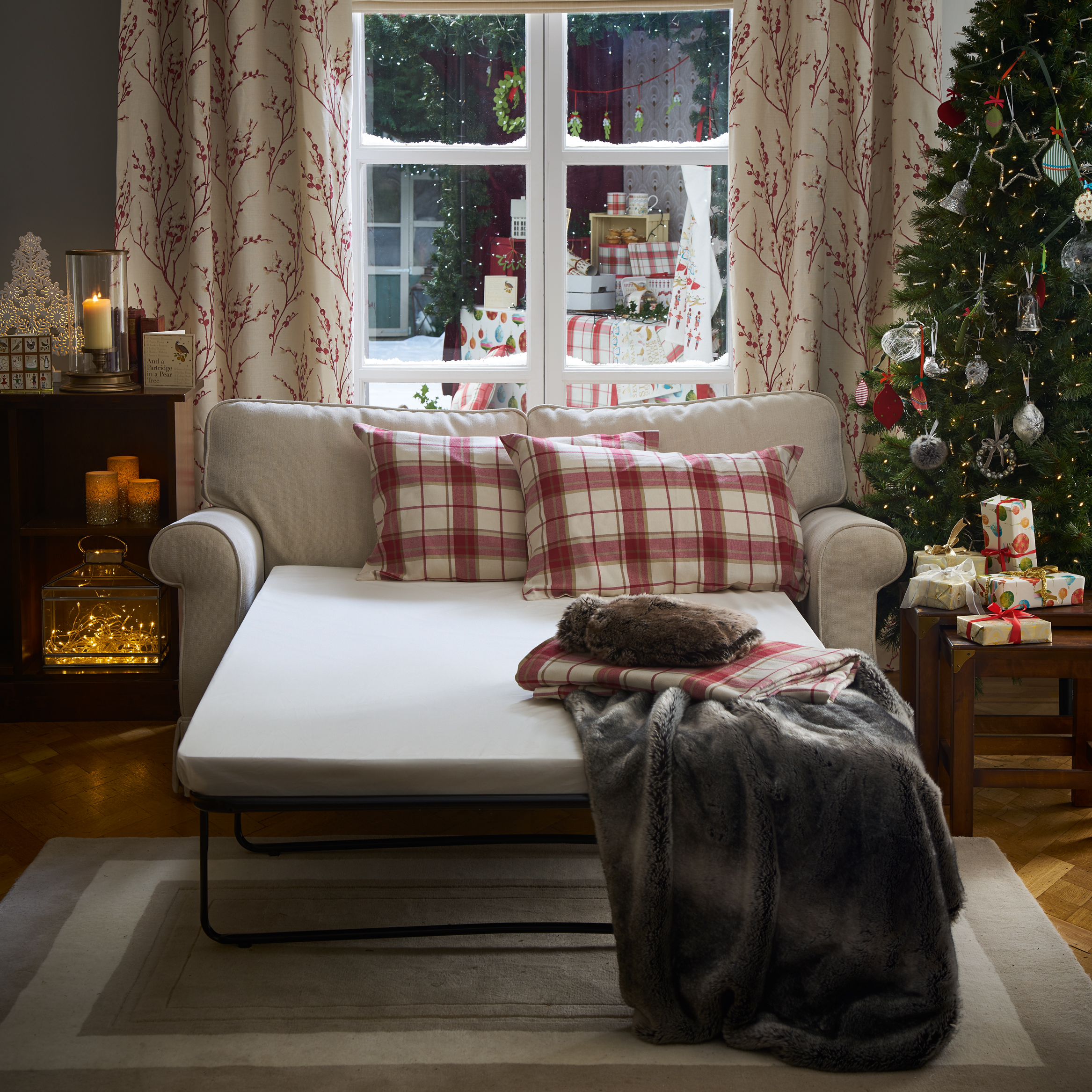 The Extra Touches
– Write down your WiFi password on a piece of paper and leave it on their bedside table
– Your guests may be light sleepers, so give the options of eyemasks & earplugs to help them get a good night sleep
– If your windows are usually locked, unlock them so they have the option to let some fresh air in
– Leave them a key for the front door. If your guests are staying a few nights this gives them the option to come and go as they please; mi casa es su casa. 
What are your top tips for hosting guests during the festive season? Let us know in the comments below…