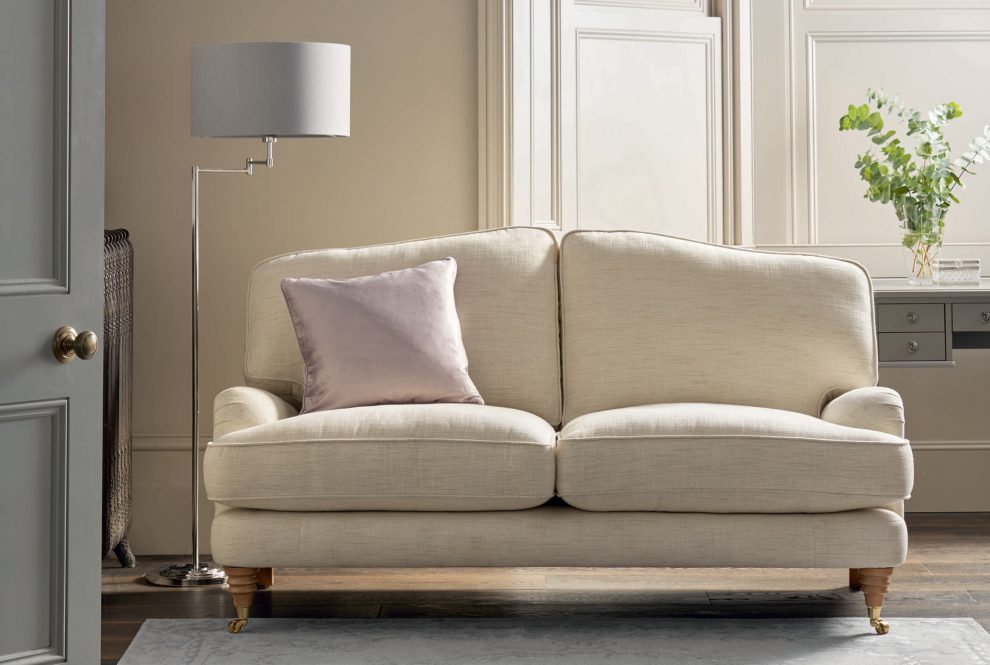 Choose the perfect sofa for your interior space read more
Investing in a quality sofa is one of the most important purchases a home owner can make, that's why it's so important to get it right the first time. Unlike home decor, your lounge is something that will be a fixture in your home for decades—which is why it's important to think about the style, size and of course the comfort of your sofa before making any big purchase. It's also important to factor in your lifestyle and how the couch will function for the whole of the family (including those of the four-legged, furry, variety).
To help you out with your sofa purchase we have put together a list of important things to consider when choosing a sofa to fit in with both the style of your home and your lifestyle.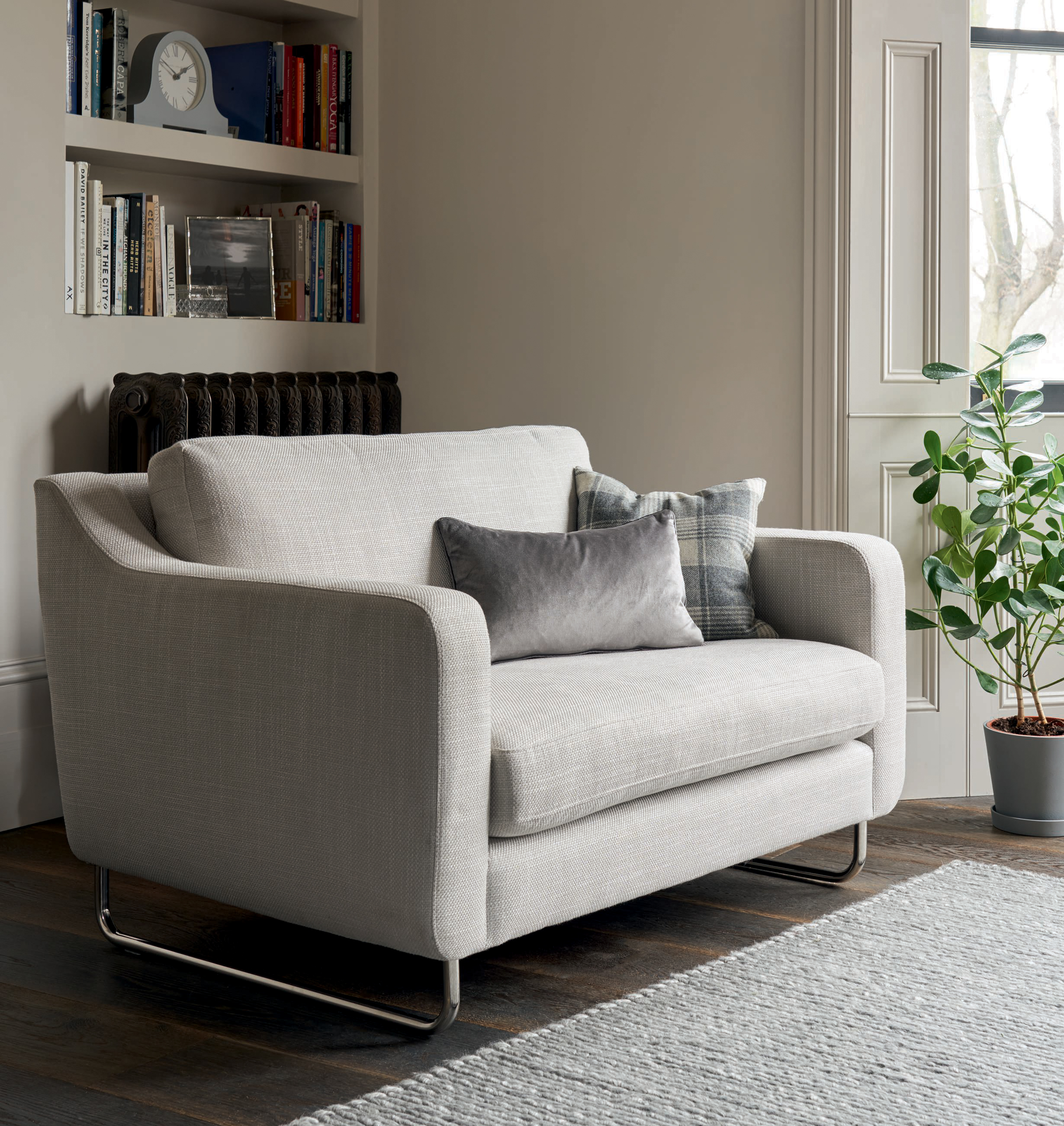 Measure up your space
Before you start shopping around for the perfect sofa, you need to get a proper idea of the space you are working with. First, make sure you measure up your lounge room and work out what the area (m2) of your room is. If you already have a space in your mind where your sofa will be situated, work out roughly what size sofa would be a good fit for that space. Buying a sofa that's too big for your space will make it look cluttered and small; while choosing a sofa that's too small can give your space an empty and clinical look.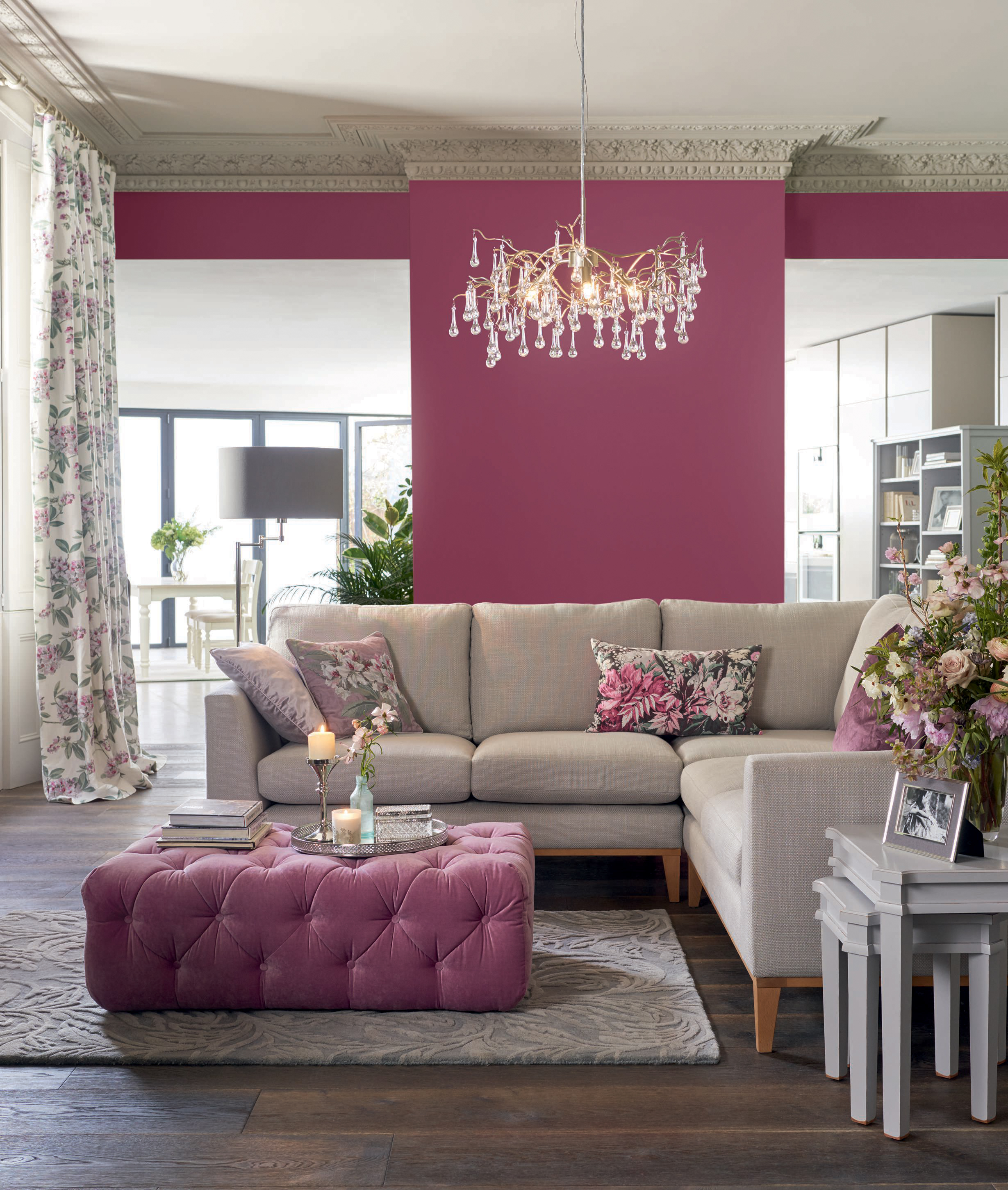 Think about your orientation
Making your sofa work for you is not just about placing it in the most stylish position in your room, it's also about choosing a space that's going to be practical for you and your family. If your lounge area is a place where you will be relaxing and watching the television, it's important to take into account the best angle for viewing. This can greatly help when making a decision on what lounge size and shape you should choose. If the angle and coveted sofa position greatly limits your view or pushes you towards a sofa shape you dislike, consider playing around with the design of your room and position of your furniture. It might even make more sense to opt for a wall mounted television if space becomes an issue.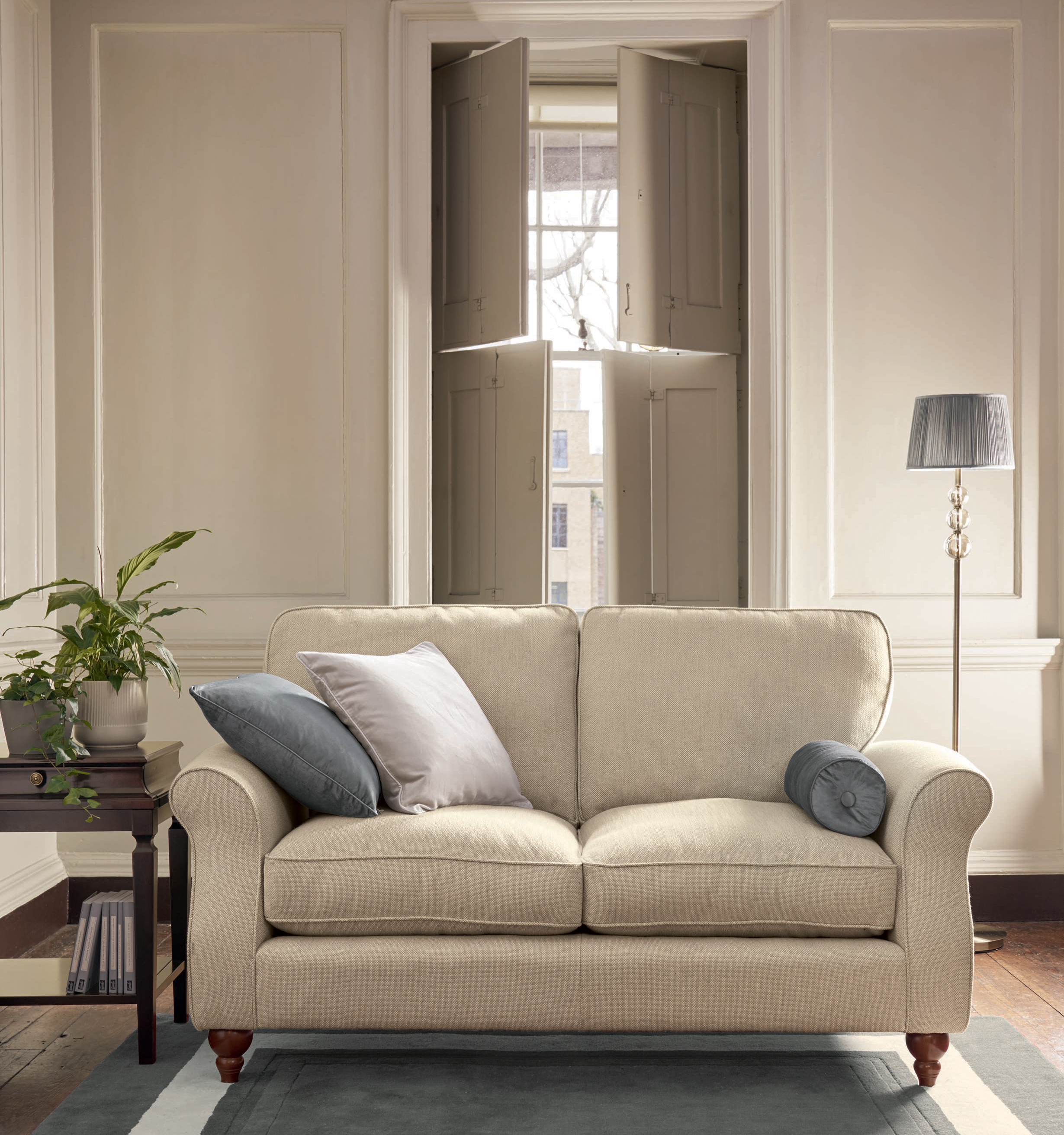 Choosing the perfect shape
Choosing the perfect shape for your room is quite dependent on a combination of some of the architectural features of your home and your general preference of theme or style. If your home has a lot of period features like decorative panelling or victorian cornices, soft shapes and more elaborate decorative pieces will fit right in. For a more contemporary look, go for a less elaborate sofa that will provide a good base for your home decor while offsetting the patterns and colours from your throw cushions and throw blankets. Also consider what sort of shape would work best with your room size and the your sofa's orientation.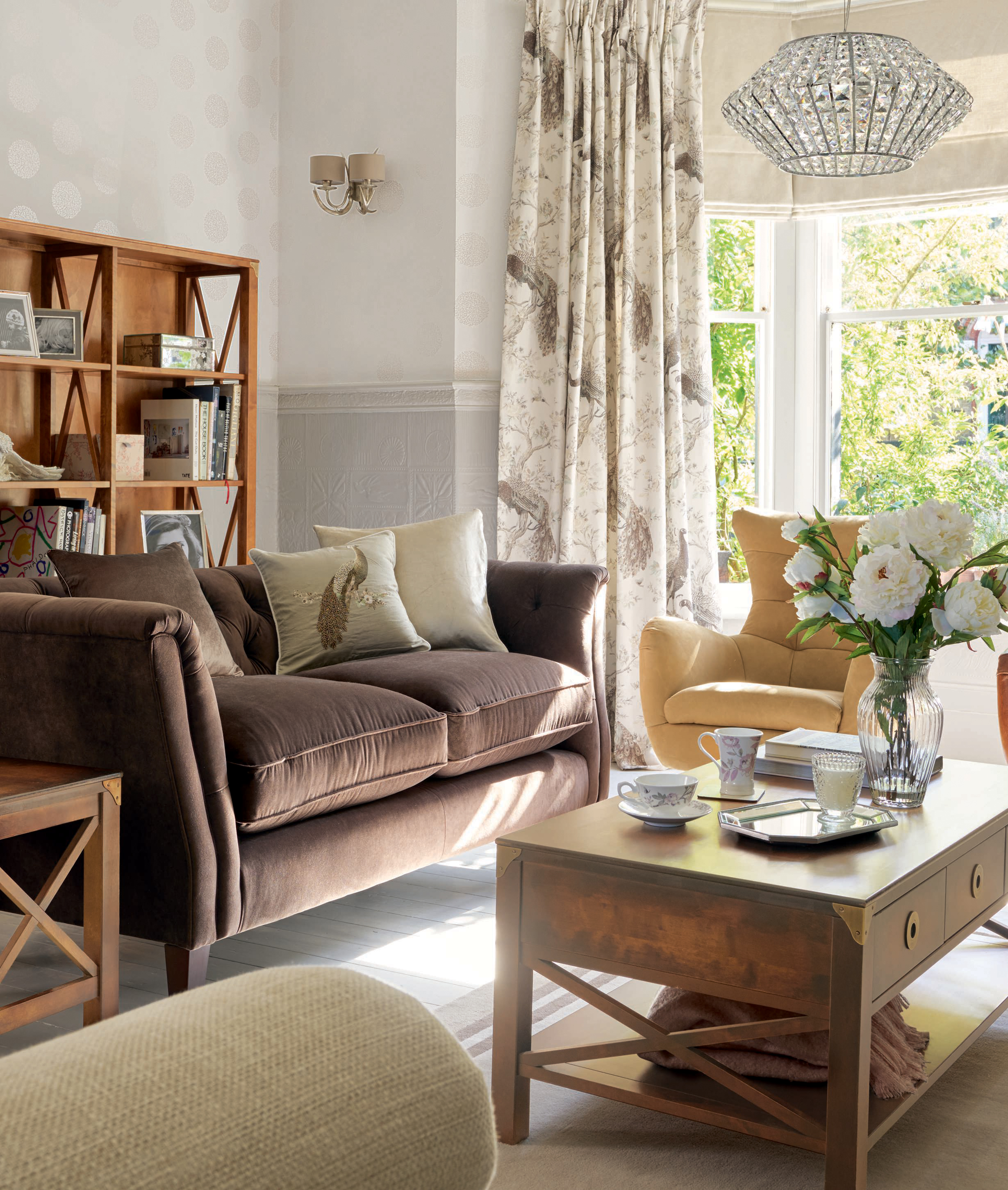 Check the filling
When choosing a sofa it's important not to forget about your comfort. Just like finding the perfect bed mattress, finding the perfect sofa filling is all about trying before you buy to get an idea of what type of filling you find the most comfortable. When scouting around for a sofa there are three main sofa fillings to choose from, these are: foam, fibre and feather. Each of these fillings has a different feel so it's important to test them out before making a purchase. Some sofas can also have a combination of these fillings to create a unique level of comfort.
As a general rule, if you prefer a firmer sofa that doesn't lose its shape and provides support, a foam filling is a great way to go. Foam fillings are also low maintenance as they don't need to be fluffed to maintain their shape.  If you are looking for a soft sofa that's comfortable and cushy, try out a fibre-filled sofa. Most of our Laura Ashley sofas contain a high quality fibre seat cushion interior; this is a one of the highest quality premium polyester fibres with an advanced coiled shape. This type of sofa will have a more relaxed, casual look—ideal if you like to curl up on the sofa. Unlike foam, your fibre pads should be plumped daily after use to maintain the soft, comfortable feel and shape.
Feather sofas are the softest of the sofa fillings and are perfect if you like sinking into your couch for cosy comfort. This type of sofa involves the highest level of maintenance as the cushions will need frequent fluffing. Feather-filled sofas are also not waterproof meaning it's best to use waterproof covers when not using the couch.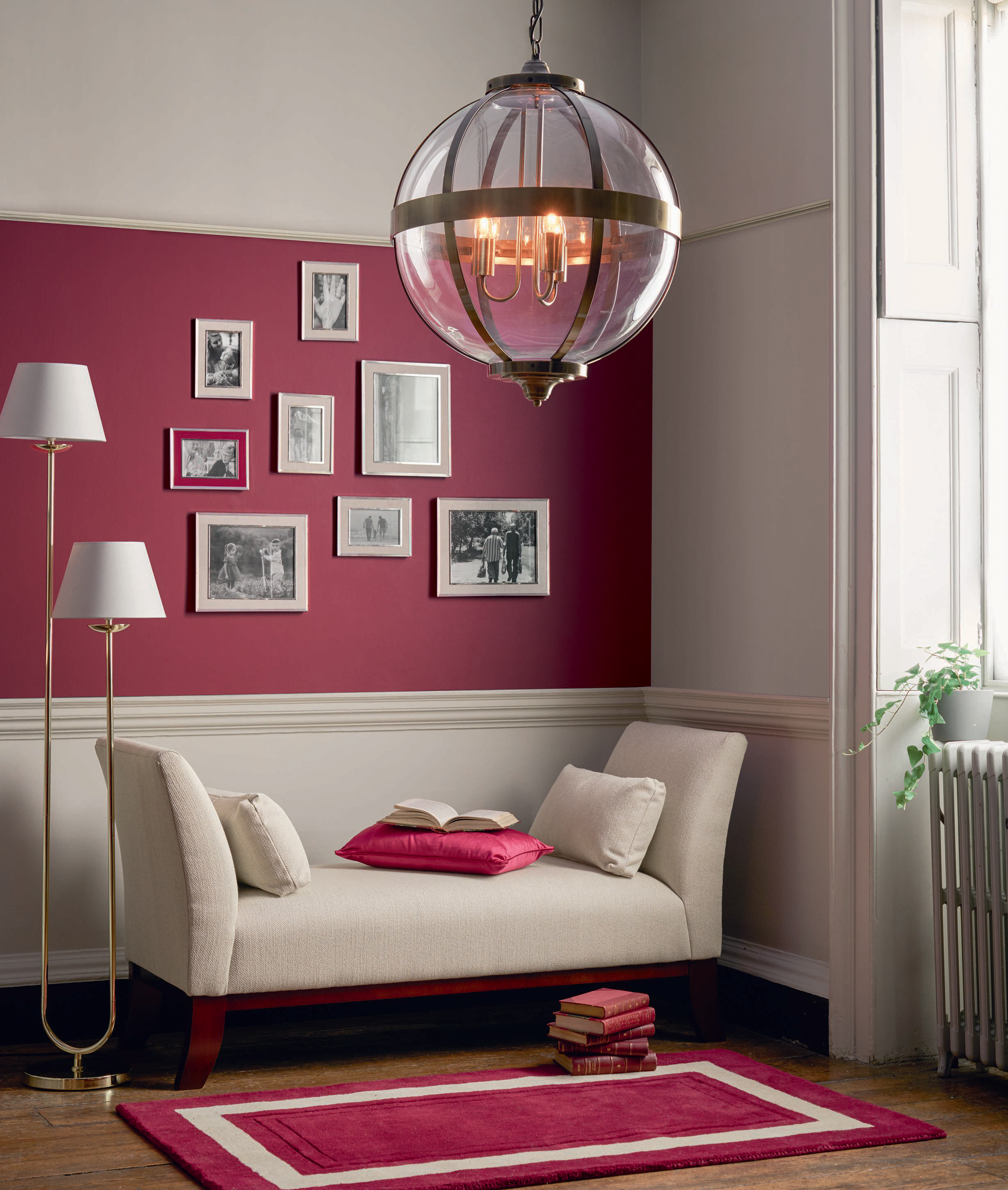 Match it in with your colour scheme
When matching your sofa in with your colour scheme it's important to choose a colour that can adapt and change as the fashion in interior styles adapts and changes. If you like swapping in and out your decor every few years a more neutral colour might be best, as the colour will more often than not easily blend in with your current decorating. On the other hand if you want your couch to be a focal point in your room or want it to stand out, feel free to choose a colour that gives your room personality and create balance by using your neutral shades on other interior elements in your room.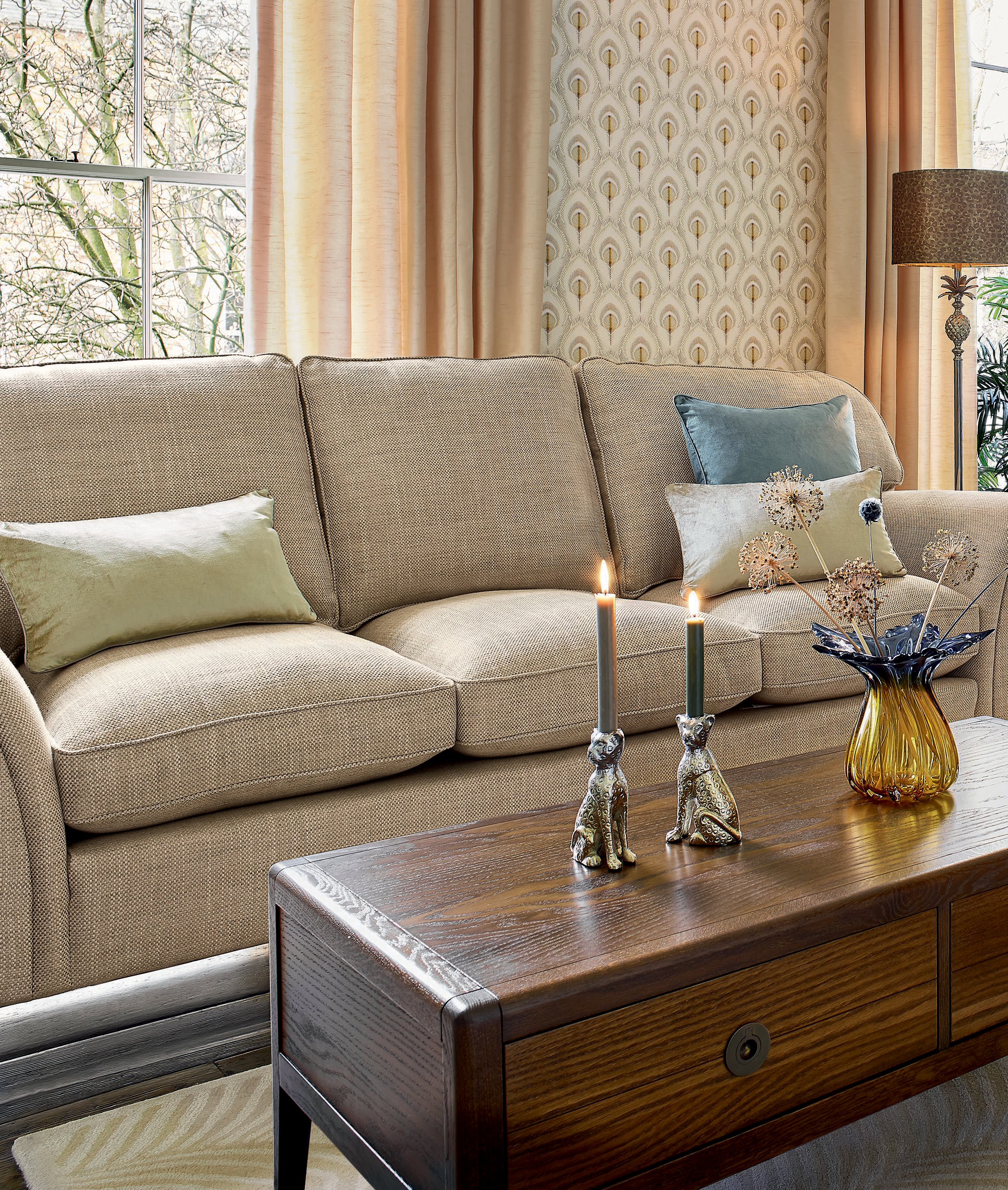 Choose the right sofa material
Another important decision to make before purchasing your sofa is to choose what material you would like on your couch. It's best to make sure your dream sofa can be upholstered in a number of different colours and textures before making your final choice. Laura Ashley offers a range of over 100 beautifully designed fabrics and leathers to choose from so lets break down some of the main sofa upholstery options.
Leather is a great option if you have kids as it's waterproof and easy to clean. To make sure your leather lasts longer you do need to perform regular maintenance to protect it against scratches. It can also look stunning and sleek when styled, which is an added extra. Cotton and linen are great weaves for comfort and durability, though those with a looser weave are more susceptible to getting snagged, causing wear and tear—that it why it is important to check the thread count of your fabric. This type of fabric is versatile meaning it's a great option for any type of interior style.
It's important to bear in mind how much use your sofa will receive so that a fabric or leather suitable for your needs is selected. All Laura Ashley fabrics list the durability and grade of a particular fabric within a fabric glossary. Make sure you look out for this sort of extra information when choosing your fabric.
Are you looking to update your sofa? If so, which one of these sofas do you like best? Let us know in the comments below.