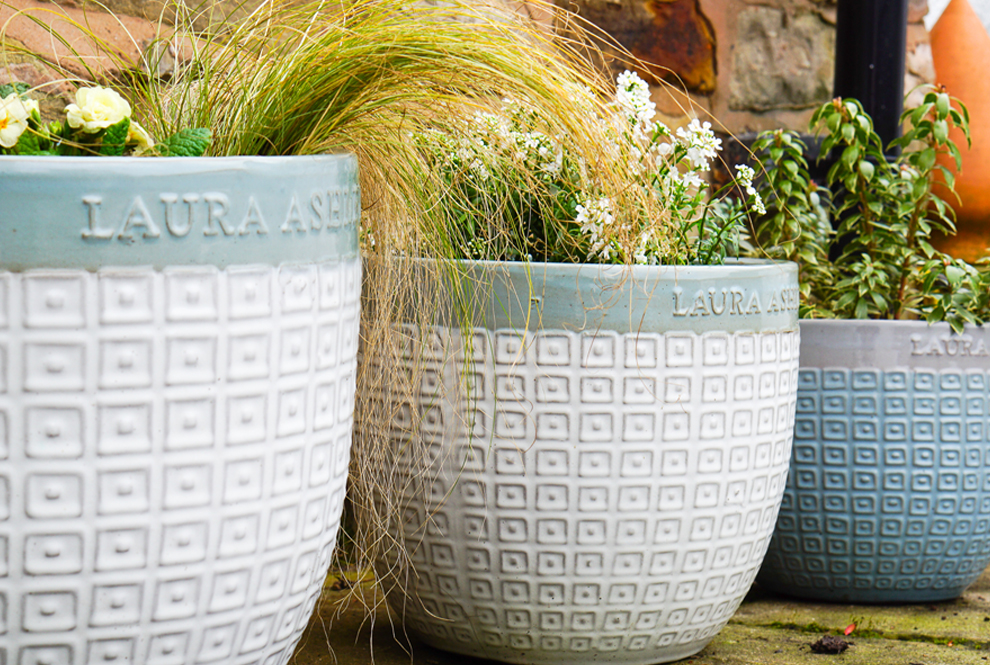 With the warmer weather arriving, it's time to treat your garden to some new accessories starting with our gorgeous new Pelham planter range read more
We have the lovely Rachel from The Ordinary Lovely here to help us introduce our brand new 2018 Pelham planter range, all thanks to our wonderful licensees, Apta.
Having lived the majority of my adult life in a city centre apartment with a small balcony and then in a new build house with only a marginally bigger outdoor space, it's safe to say that my gardening skills are somewhat lacking. Beyond the daffodil (mainly because I'm Welsh), even naming flowers is a stretch for me. Pretty? Yes. Identifiable? Hmm, not really.
Then back in February, we moved.
We moved to a house with a rather substantial garden.
1.5 acres of I-don't-have-any-clue-what-to-do-with-you land, to be exact.
And six weeks on, with leaves starting to appear on trees and colourful heads pushing through the soil, I can no longer walk past a window and not acknowledge what's out there and what an immense job we've got ahead of us just to maintain it.
As always, I think the key is to start small.
Go for the quick wins.
Tackle something that you can take a little bit of pride in order to find the motivation to spur you on to deal with the bigger challenges.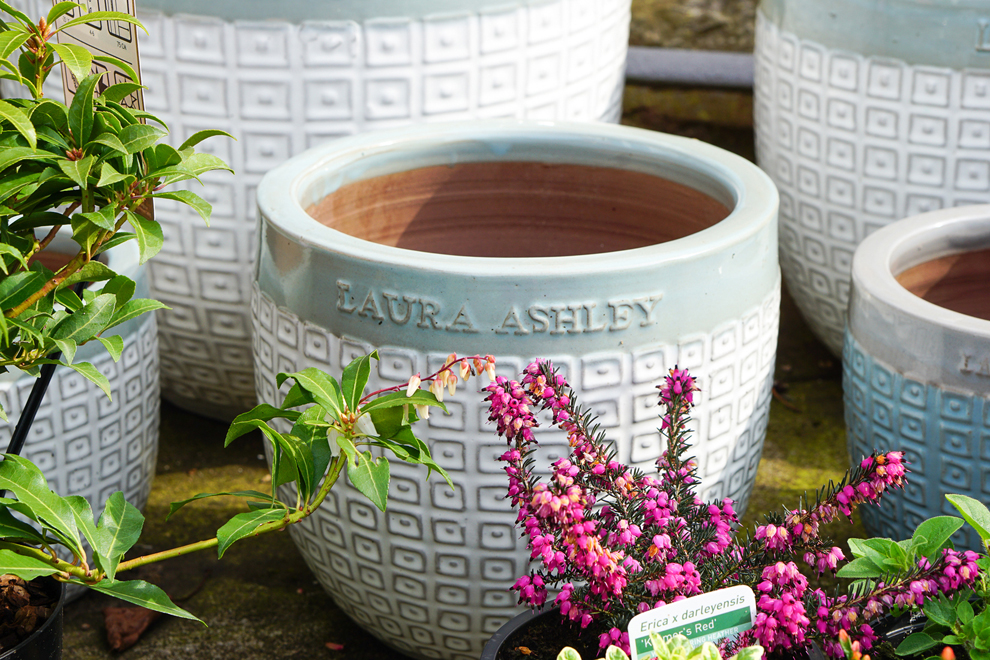 I've made a gentle start, on the tiny patio in front of our kitchen window, and with the help of Laura Ashley and the beautifully glazed terracotta Pelham plant pots that are available in many garden centres across the UK. They have a classic Laura Ashley look and feel, and come in the gorgeous, muted shades that the brand is known and loved for.
White and duck egg? Yes, please?
Duck egg and grey? Oh, go on then, you've twisted my arm.
Gorgeous Pelham planters ticked off my list, then came the trickier part. What to put in them?
Firstly, I consulted google. The amount of information – and sometimes conflicting information – was too much for my uninformed brain to take so I decided that the best thing to do was to head to my local garden centre and chat with the experts face to face. If you're as clueless about plants and planting as I am, I can wholly recommend this. They work with plants every day and are so knowledgeable.
An hour later I came away with a car boot full of:
.Plants that are perfect to pot in spring
.Plants so pretty that I simply couldn't resist them
.And plants that my five-year-old added to our trolley without me noticing
.Plus, some incredible-smelling herbs to make a miniature and mobile herb garden in one of the larger pots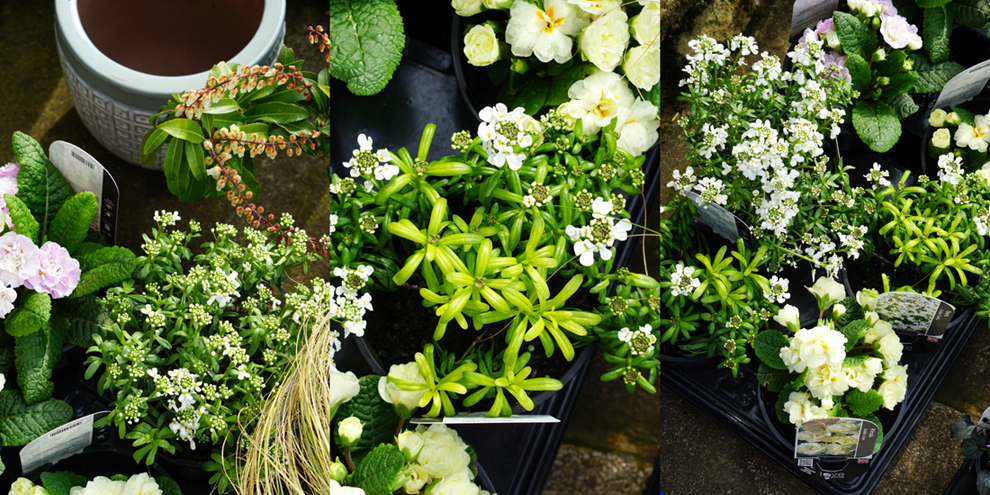 A nice combination, right?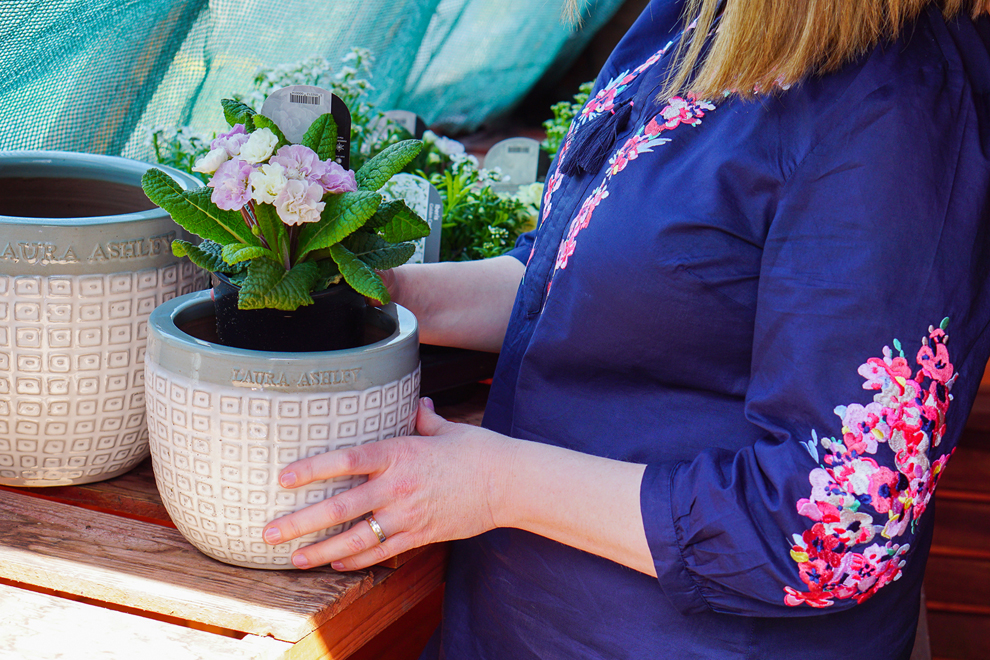 For my fellow non-green-fingered wannabe gardeners out there, I opted for:
Primula (in both cream and ice pink) – great for pots in sun or partial shade, and flowers early to late spring.
Iberis Snowsurfer – pretty white flowers that also bloom in spring and are great pollinators so ideal for bees. Pony Tail Grass – a hardy perennial that makes the loveliest swooshing sound in the breeze.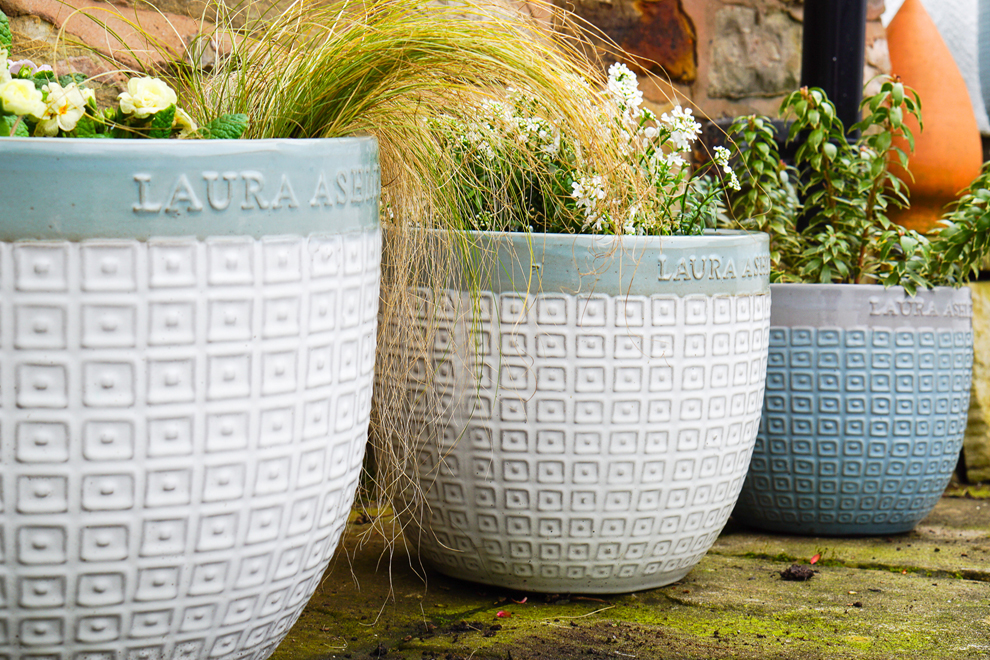 English bluebells and heather – bluebells are a personal favourite of mine, so while you don't traditionally find them in pots, I'm going to give them a try, anyway.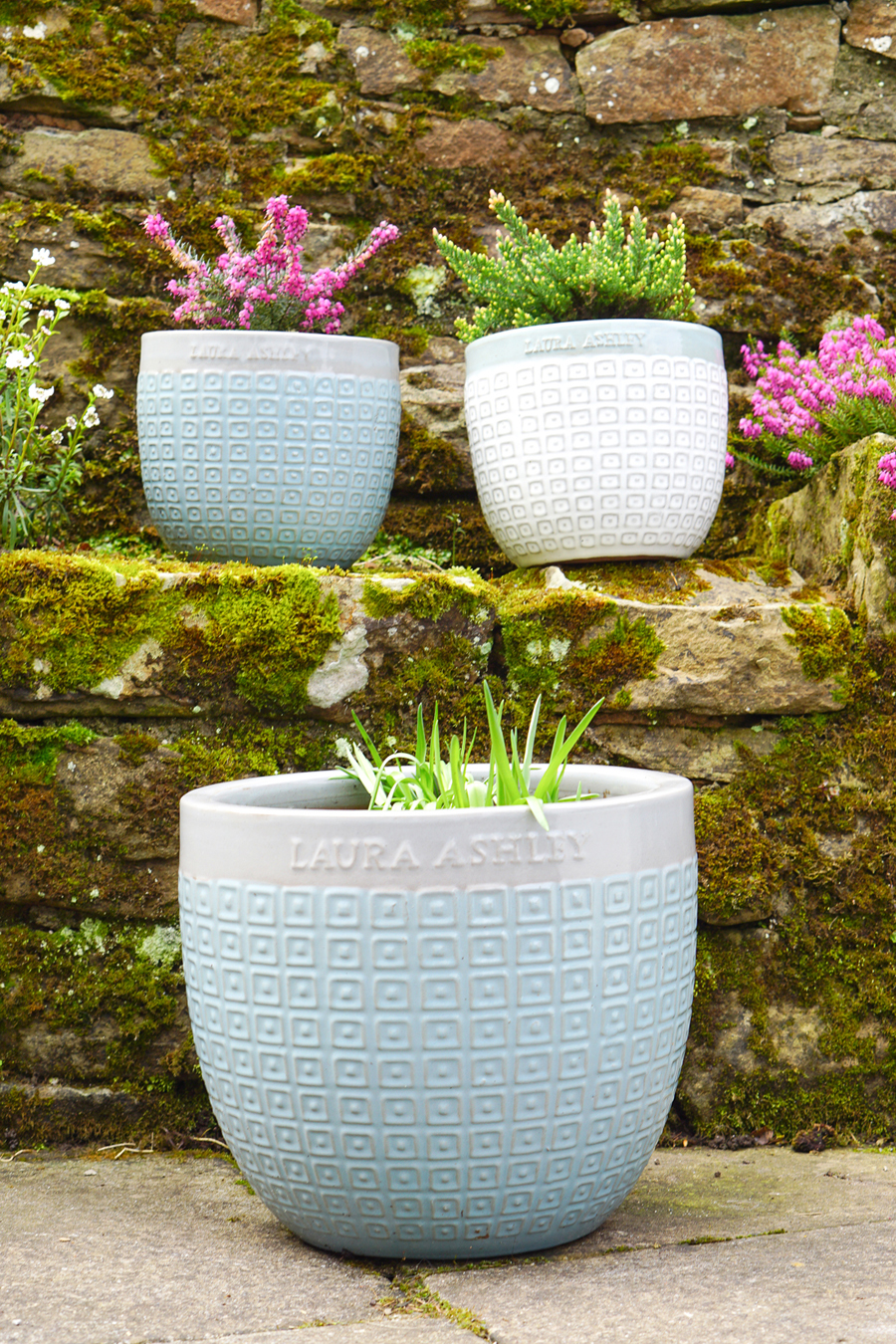 Kitchen herbs – mint, oregano, parsley, and rosemary.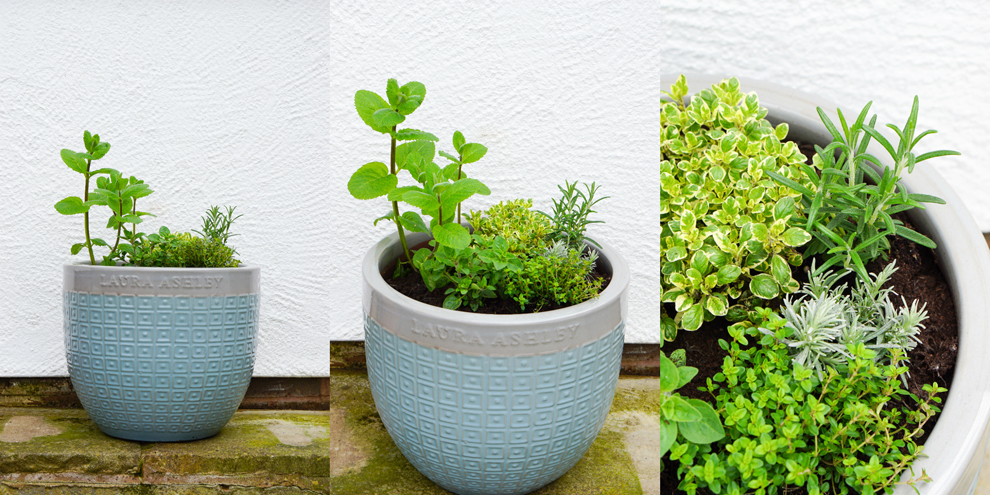 And here they all are making the patio look picture perfect and super pretty.
Now comes the hard work. Looking after them. And tackling the other 1.49 acres.
Wish me luck!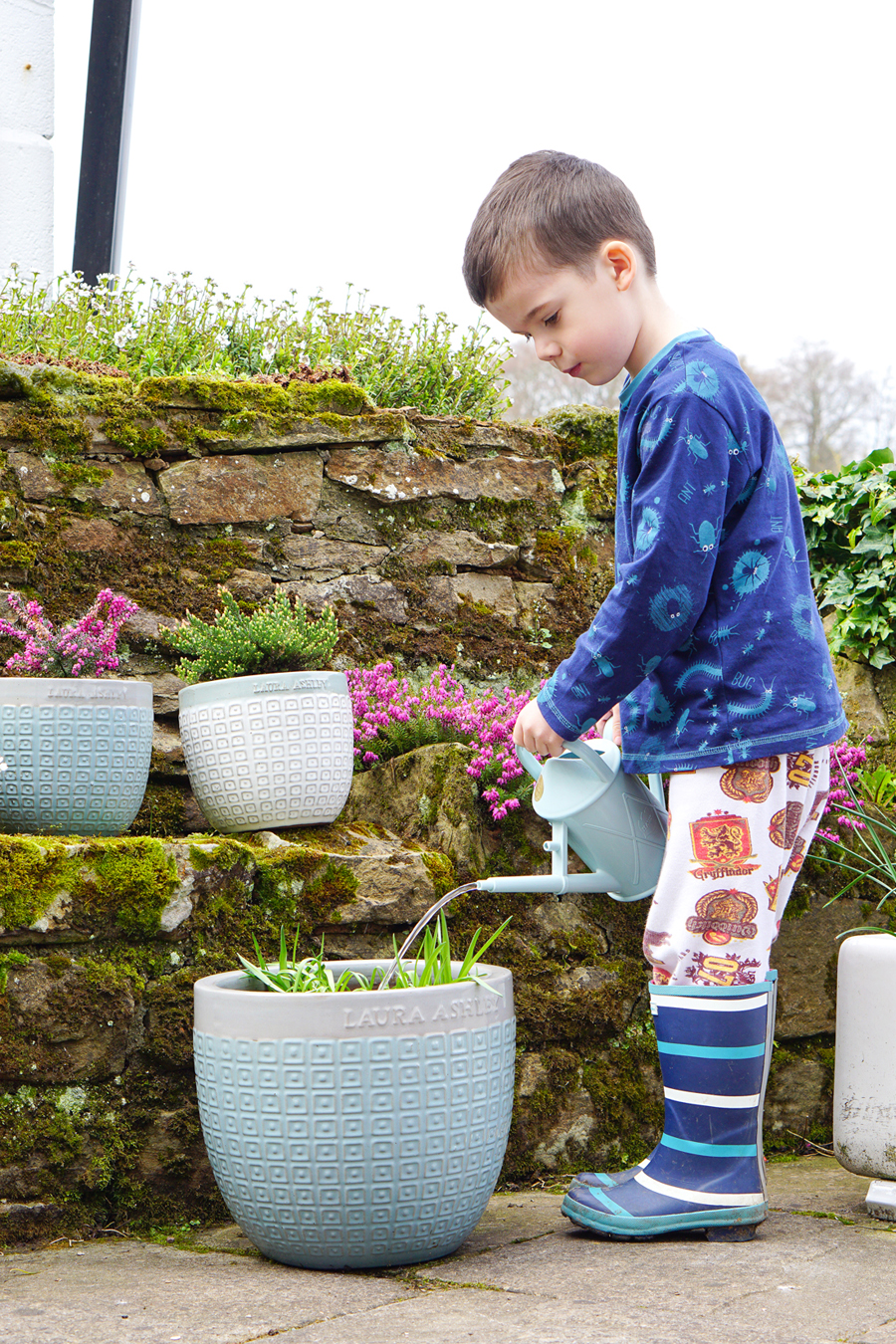 Why not add a few garden accessories with our fabulous range. See more of our pots here.
Do you have some of our gorgeous planters? We want to see them, so let us know below or @LauraAshleyUK.
*Available at garden centres nationwide. Manufactured under license by APTA