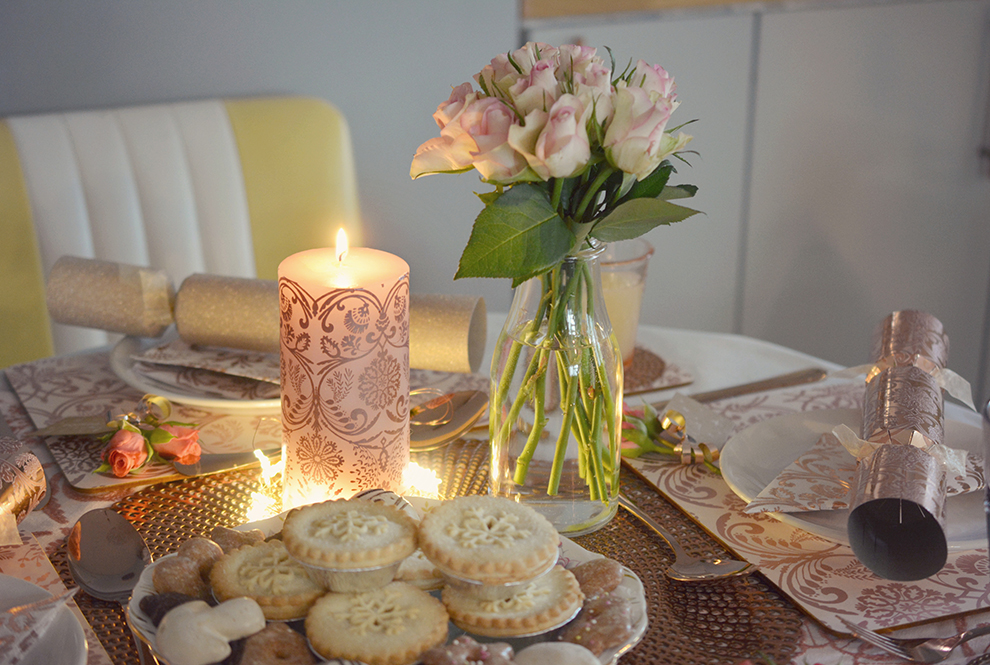 Catherine Beck shares her clever tips for creating the perfect table setting read more
I absolutely love the build up to Christmas. Everything from choosing a tree to buying lovely gifts, planning the perfect table setting and deciding what we'll be eating brings me great joy. I always enjoy making the house look pretty and choosing different themes each year. Setting the table is something I really look forward to and even for a small gathering I like to create something really beautiful.
We have big family celebrations on Christmas Eve and Boxing day, but Christmas day itself is just me, my husband and our two daughters. We love sitting around the table and enjoying our Christmas dinner together. My girls love pulling their crackers and sharing the jokes and this year we'll be doing it round a gorgeous pink and copper themed table. This week I had a practice run, to try out our new Laura Ashley tableware and it's made me even more excited for the big day.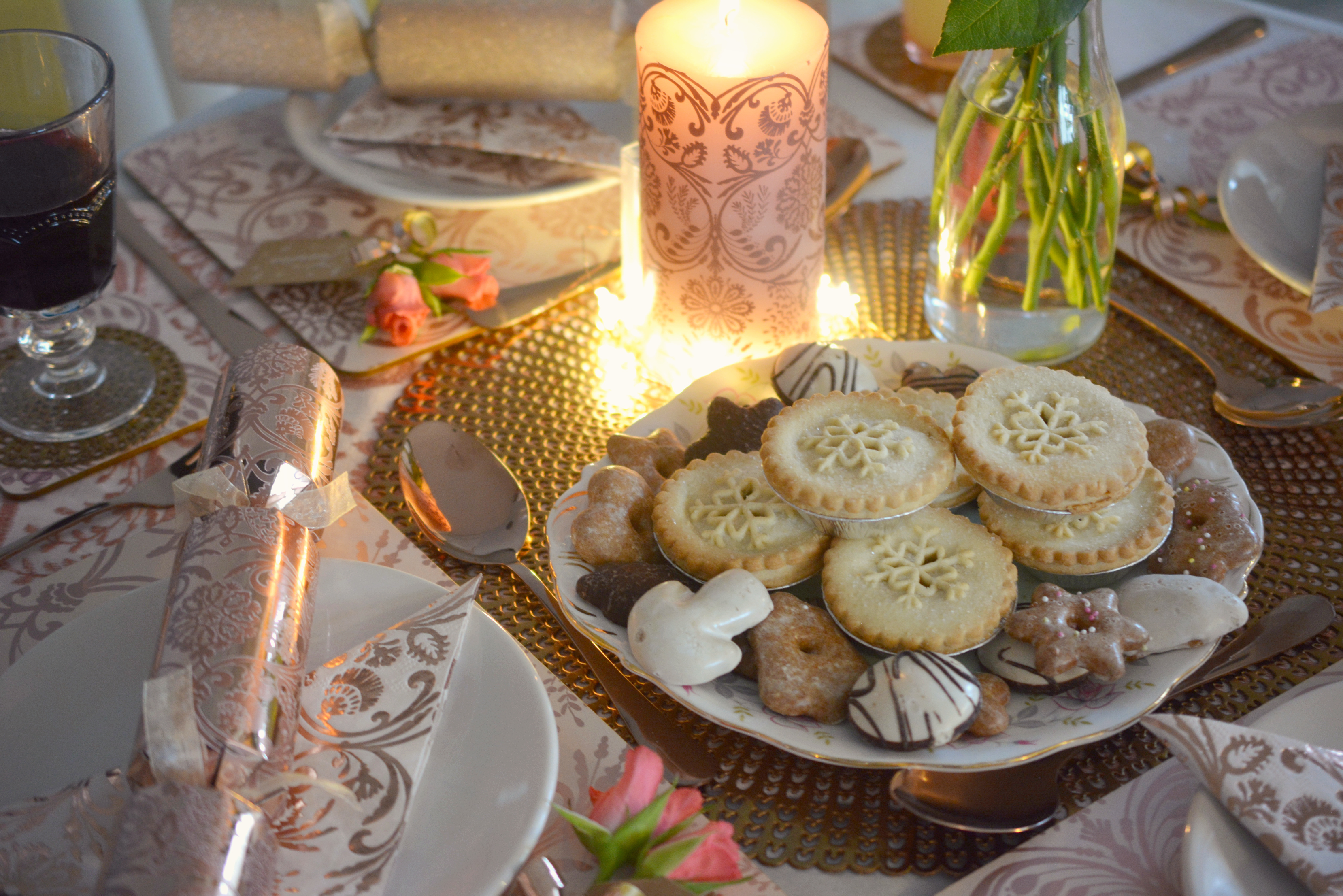 Choosing a theme
I love to dress our little table up and every year I create different place settings. I love working to a theme and this year I've fallen in love with gorgeous pale pink and copper. Our kitchen has copper details, so the theme looks lovely in our home. The pink damask range comes with everything you need to create the perfect Christmas table setting. I also thought it was fun to move away from traditional Christmas colours and opt for something more opulent and fun. I used a selection of products from Laura Ashley to put together these beautiful place settings.
There are lots of beautiful tableware options this year, from deep classic red to pretty gold and silver ranges. You can match them up to the colours of your home or your general Christmas decorating aesthetic. Start with basics such as matching coasters and crackers, or go all out with a complete matching set.

Creating a simple centrepiece
Because our table is quite small, I didn't have room to create a huge centrepiece for the table. I opted for a single copper charger on which I placed a damask print candle, which I surrounded with pretty star fairy lights. The lights come on copper wire, so again fit perfectly with the rest of the theme. If I had a little more room, I would have created a floral display or perhaps placed a wreath in the centre of the table to create a feature.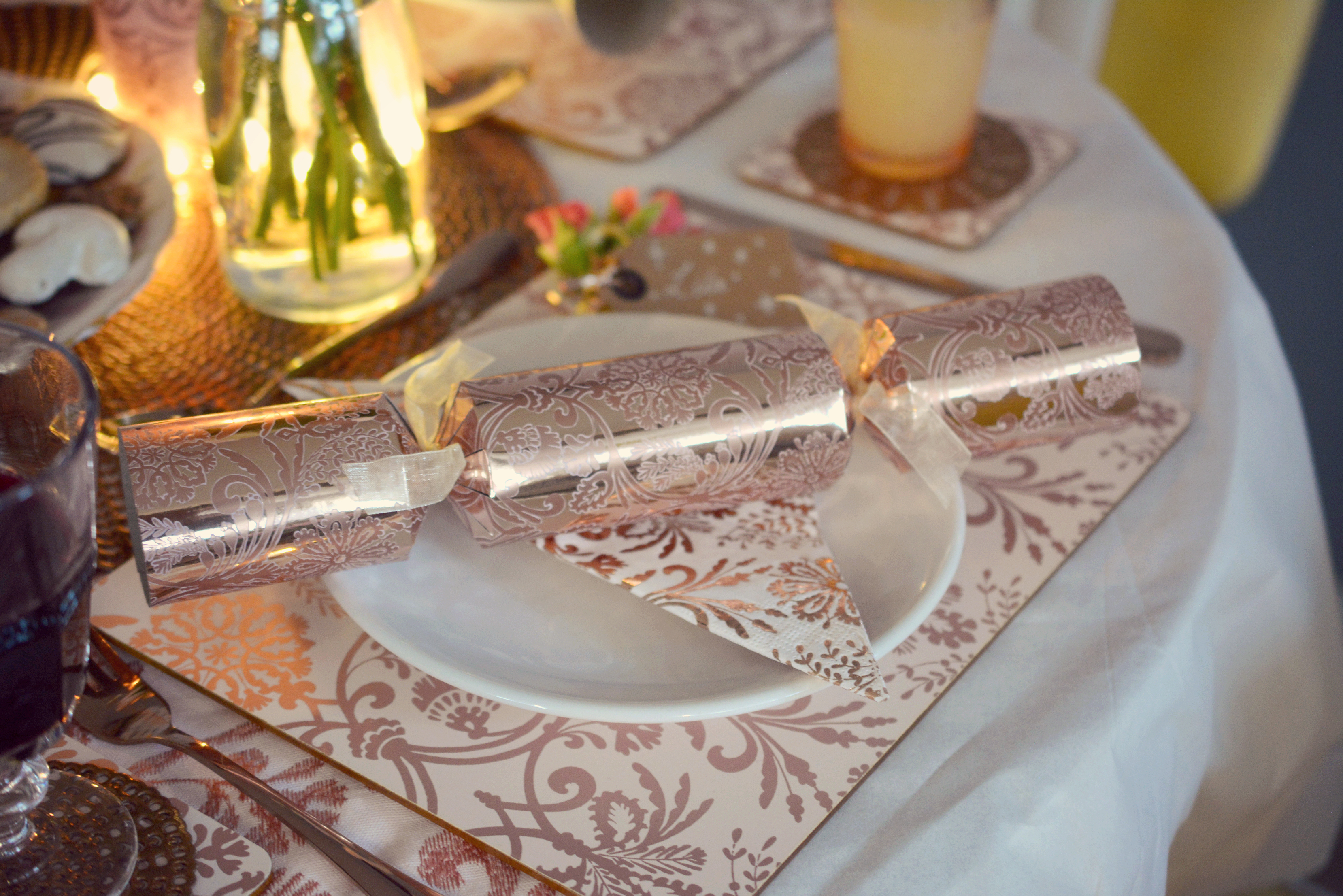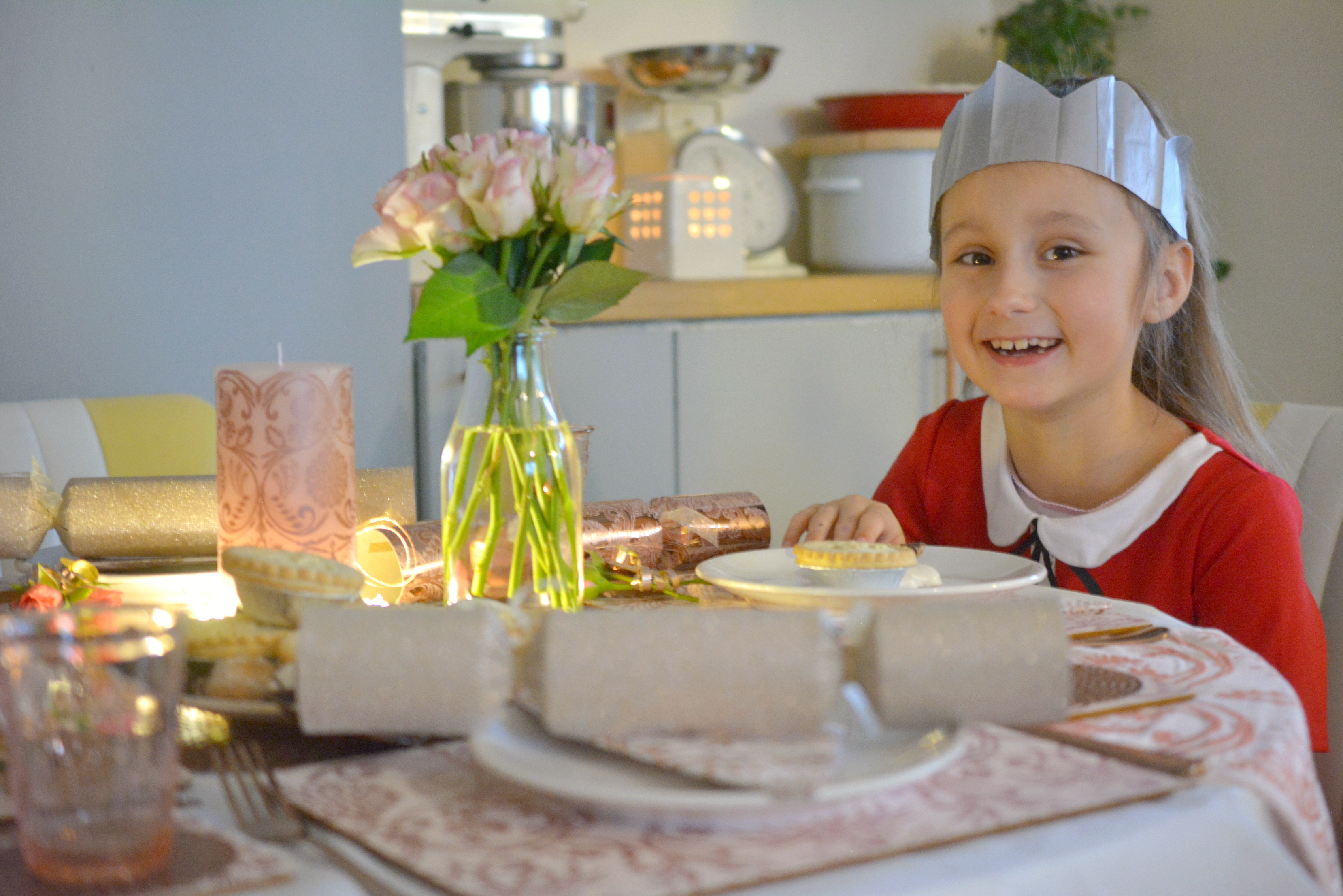 Beautiful place settings
For each person I laid out a snowflake damask placemat, on which I placed a matching napkin and a luxury cracker. The crackers come in two designs, one to match the pattern and one in a glitter finish. They look absolutely lovely placed on the table. Crackers are a great way to pull a Christmas theme together and Laura Ashley has plenty of designs to work around different themes. I used my own copper cutlery and placed glasses on damask coasters topped with copper coasters to match the charger from the centrepiece. On the day I will place sauces and condiments in little bowls on the charger as well.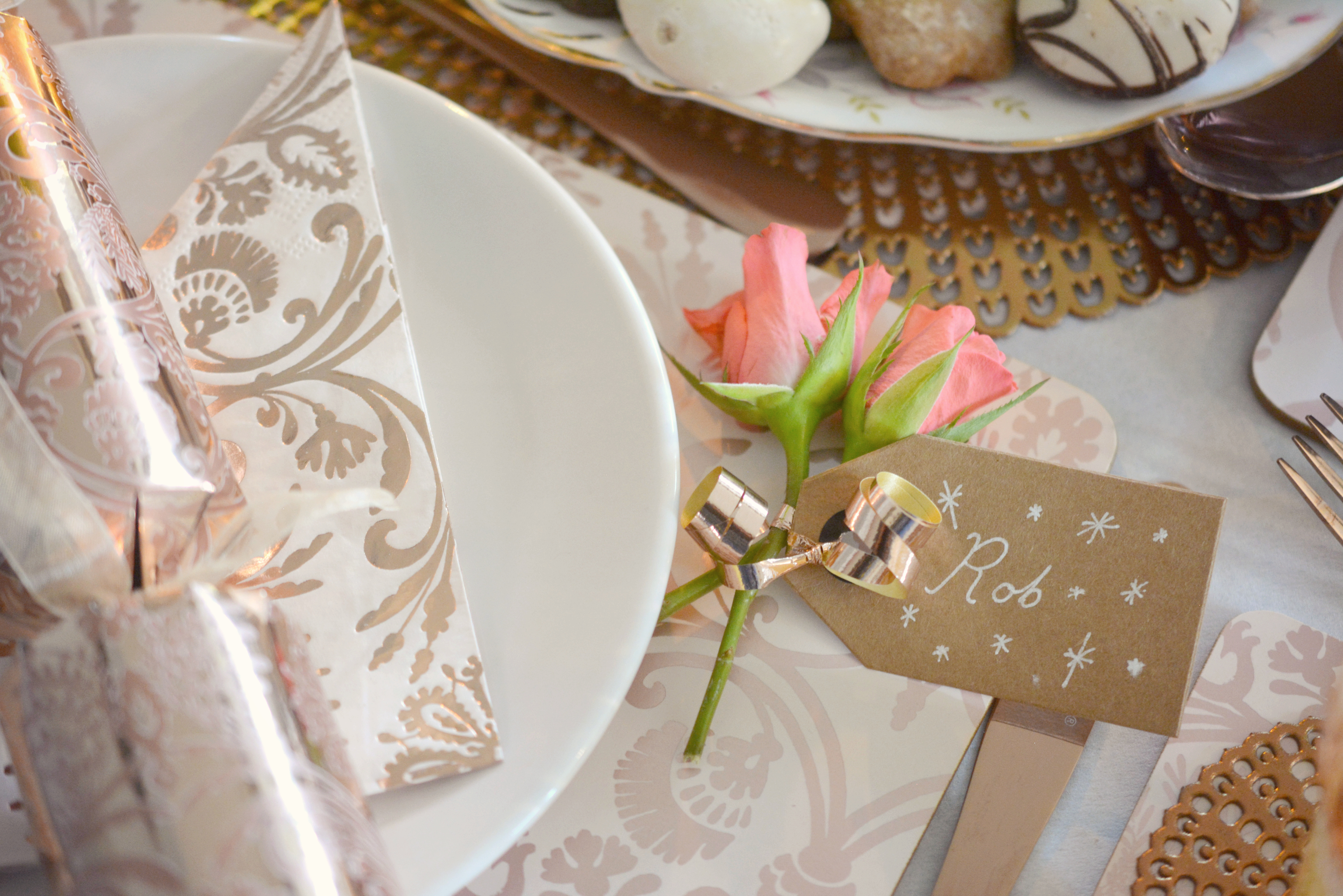 Personal name labels
To mark everyone's place on the table I made little floral name labels. I opted for roses to match the pink colour scheme of the table setting. I wrote each person's name on a luggage label in white pen and tied them together with some matching ribbon. Little details like these make a look your own and add a special little touch to each place setting. If you wanted to go for a more traditional festive look, why not do the same with sprigs of holly or mistletoe. I had so much fun putting this look together and I can't wait to share it with my family on Christmas day — such a perfect, festive table setting.
How are you going to plan your Christmas table setting this year? Let us know in the comments below.