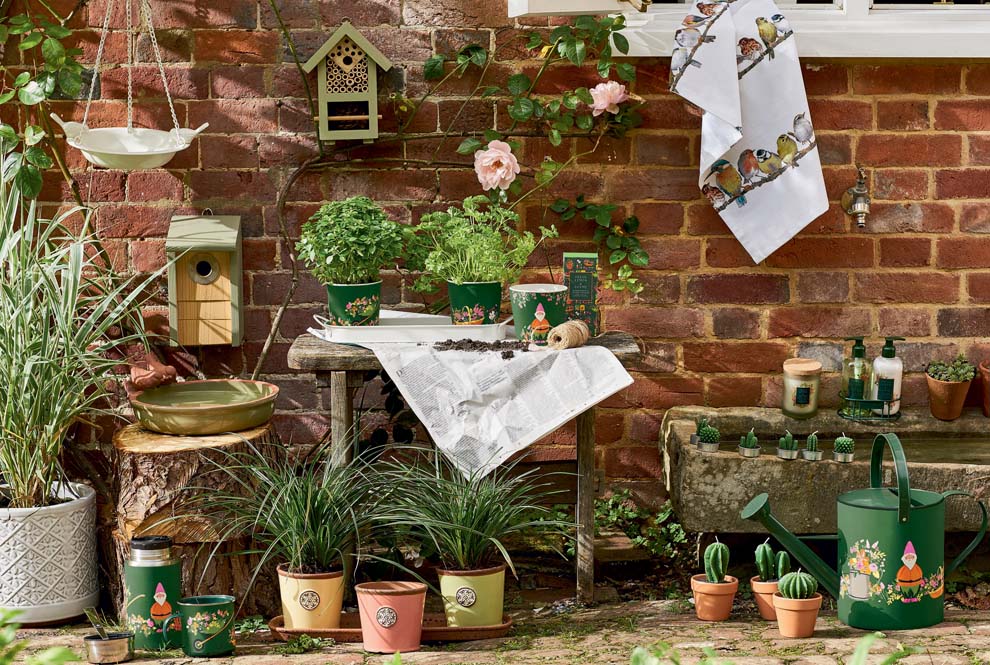 Spring has finally sprouted and we couldn't be happier to see it, so take a look at our top six must-have things you need this season read more
Spring has officially started and boy are we glad to see it. It's time to start welcoming in the sunnier and brighter days and embracing the seasonal changes. So we have decided to share with you our top 6 things we can't live without this spring.
So without further ado let's take a look at what spring staples you need this season.
With spring, also comes Easter, a time for endless amounts of choccy and delicate decorations. So what better time than this to bring out our beautiful bunny print accessories that are a definite must-have this spring!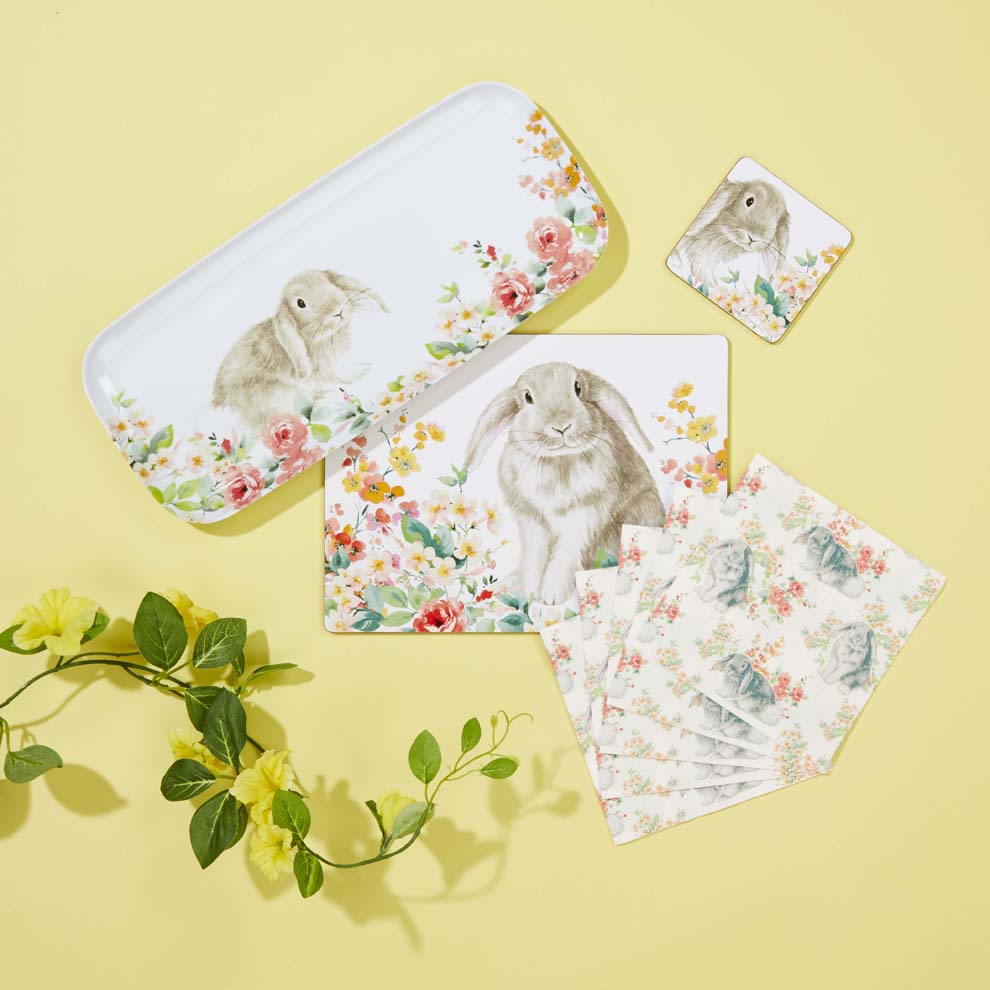 From placemats to mugs from napkins to cushions, this cute bunny is on a wide range of accessories that you can fill your house with. Find your nearest store here to get in time for Easter.
One of our all-time favourite collections is our bright and beautiful In Bloom collection. This is definitely one thing that needs to be on your list for spring. If it's a whole house revamp or you're just adding a few accessories here and there, look no further than this collection for the ultimate home refresh.
Flowers, flowers and more flowers. Is there really such a thing as having too many? We think not. Especially when it comes to our faux flowers range. They are quick and instant with very little hassle when it comes to cleaning those dead petals up off the floor. Also, what better way to welcome spring inside then fill your house with these beautiful bouquets.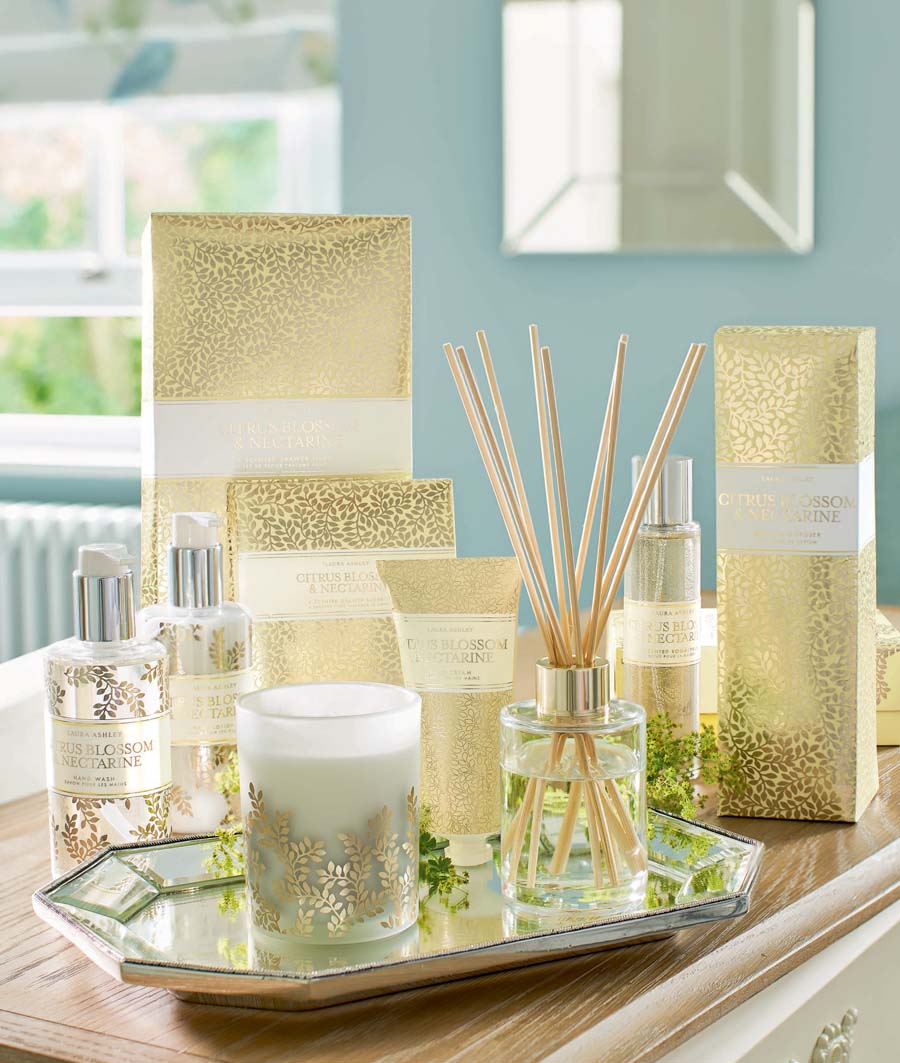 Possibly one of our best smelling home fragrances is the Citrus Blossom and Nectarine range. It's light and refreshing, perfect for the brighter days and will take you right through the seasons ensuring your home is smelling fresh and fragrant all day long.
No this is not some flavoured squash or yummy lay of fruity treats, instead, we are talking about fashion. Our Summer Fruits SS18 range is full of colourful pops of colours and trendy prints that will act as those essential wardrobe staples right through to summer.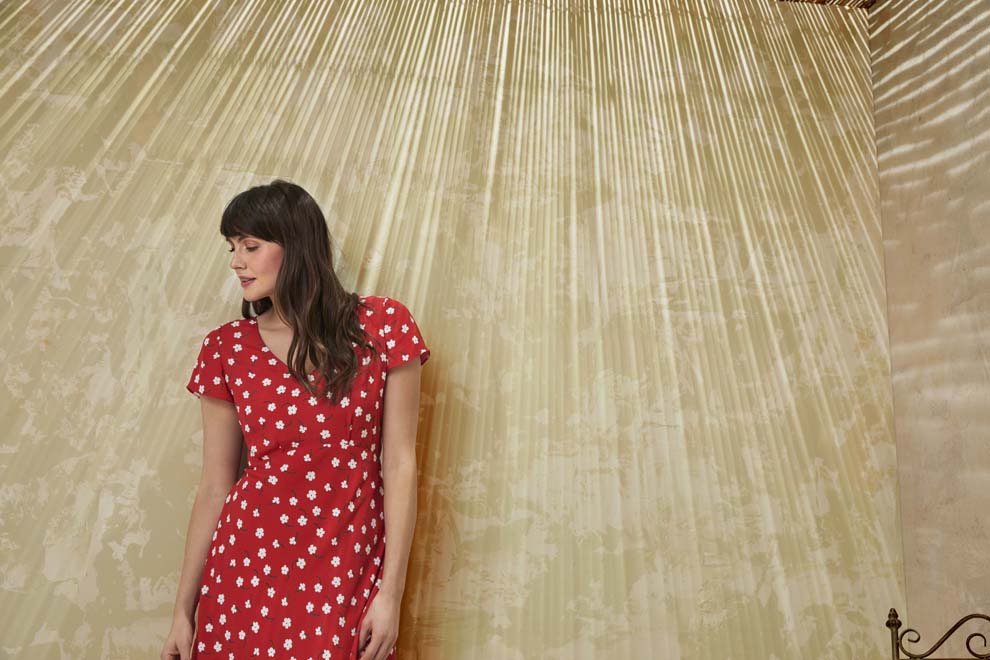 From pretty feminine dresses to frilly blouses this truly is your go-to collection to keep you staying stylish all season.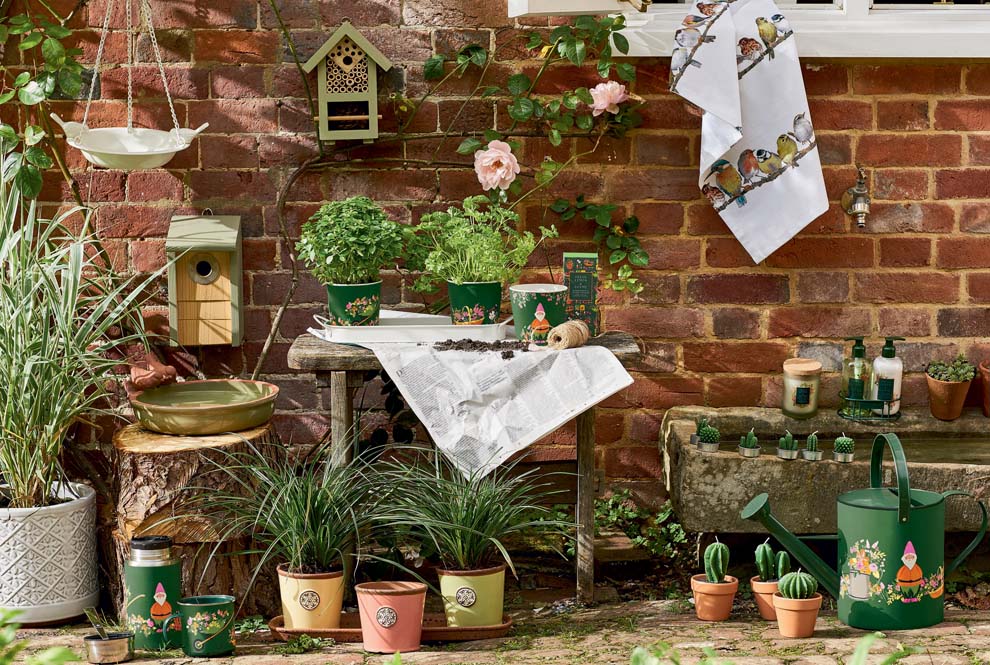 Now spring has sprouted you don't need any excuse to spend your days in the great outdoors. Our Garden Shop is here to help all you gardening goddesses create a spectacular garden for you to enjoy this season. So what are you waiting for?
What is your favourite spring essential? Let us know below or @LauraAshleyUK.