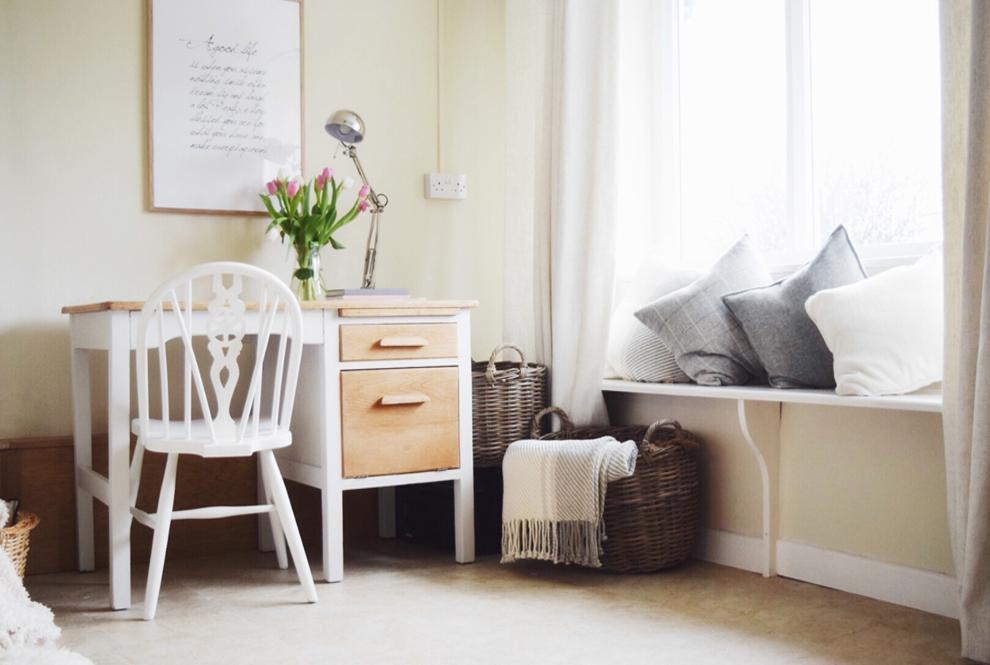 With a lick of paint and a touch of love, Lauren turns her office space into something quite refreshing... read more
A home makeover always does the world of good to the mood of your home and sometimes it is great to match your interiors with the seasons outside. With Spring fast approaching, there's nothing more satisfying than a bright, fresh room inside the house! Lauren from Hunters and Heels has shown us just how she's re-done her new Spring office…
I know I'm not the only one who feels a compulsion to clean, simplify and organise in Spring. It's something about those lighter mornings and evenings, the sunshine on our winter-stained windows, it gives us a surge of energy and a will to make our homes look as fresh as those pretty sprouting SnowDrops.
At 38 weeks pregnant, my urge to 'Spring Clean' has reached a whole new level this year. Couple this with the fact that we moved house just a couple of months ago and you have yourself a crazy nesting lady jumping from room to room in a bid to get this house looking lovely in time for our Spring baby's arrival in March.
My problem is that I'm running out of time and recourses to get all these rooms Spring ready in time for my due date. I don't have the energy or ability to full-on decorate every room, so I need some quick-wins. I've been looking for ways to brighten up our home and make it comfortable and inviting, without spending a fortune or a huge amount of time.
The 'office' space was one of the final rooms on my list. A small room at the very back of the house that acts as a den for our old dog, Halle, an office for me, and a place to throw the wellies, buggies, hats and scarves after a long muddy walk.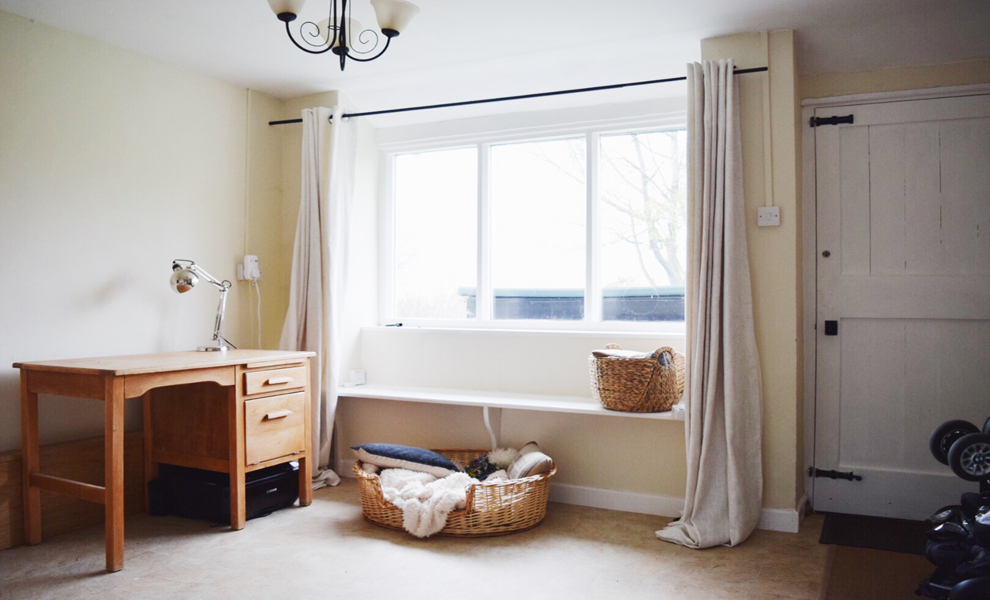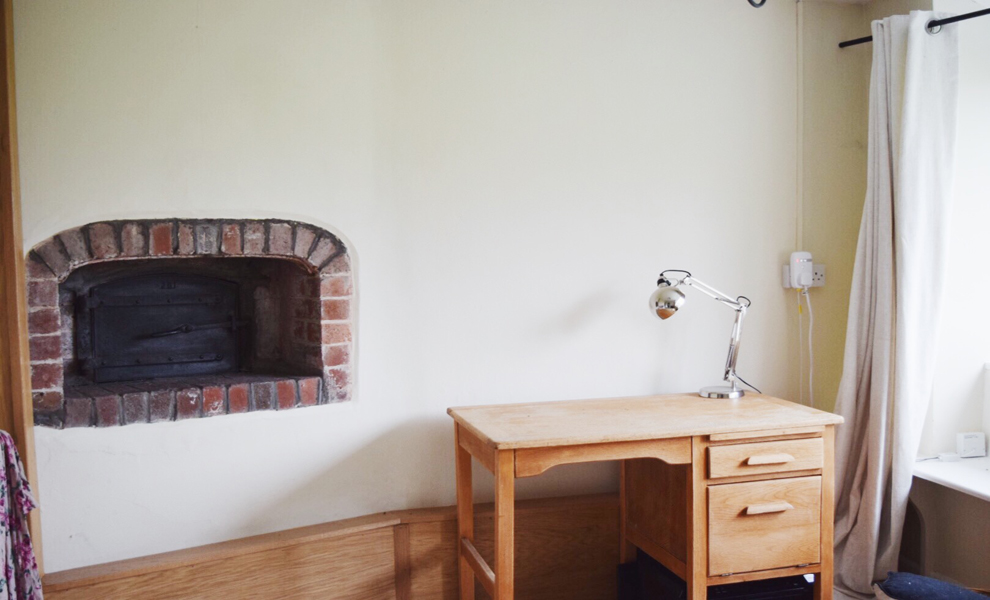 The room is bright, with a large window overlooking the back garden. It houses a 400-year-old bread oven and is already simply decorated with a practical cream floor and walls. However, it's been seriously lacking any kind of warmth and personality. A rather empty shell.
Nobody does cosy like Laura Ashley so I knew that was where I needed to head in order to brighten up this space and get it ready for Spring.
I started by perking up a very old and dreary desk with a tub of Laura Ashley Pale Dove Grey Paint. It's the easiest furniture paint to work with, providing plenty of pigment and coverage and drying just 3 hours between coats. My desk looked so much prettier in just a morning.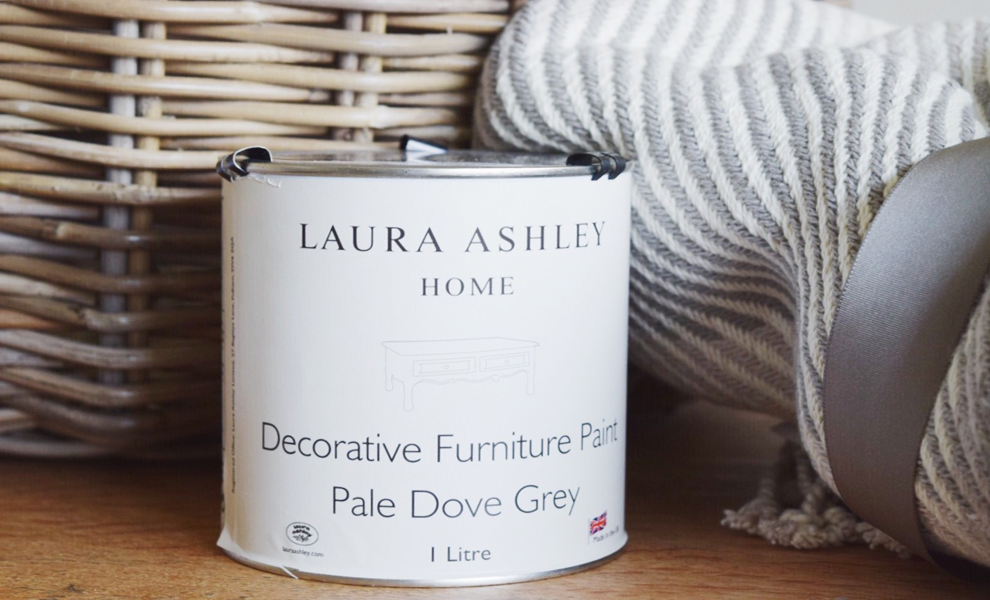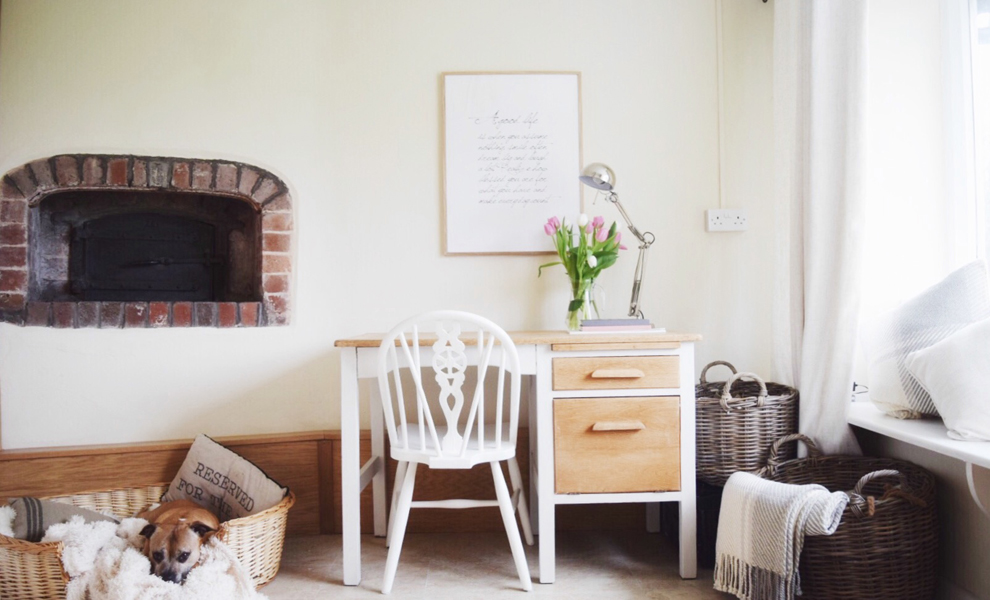 In order to maximise the huge office window, I chose some gorgeous tweed cushions that would not only look great but also provide a lovely window seat to enjoy the garden view. Filled with the fluffiest feathers they make the softest support and the grey and cream tones will look cool in summer, warm in winter.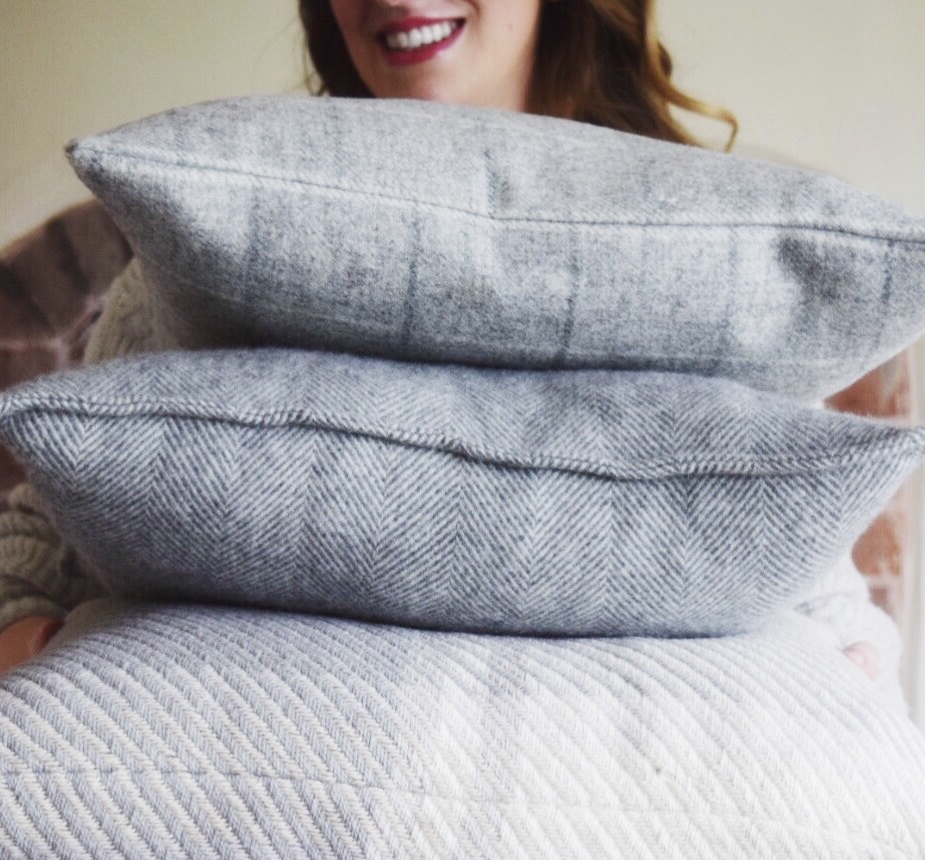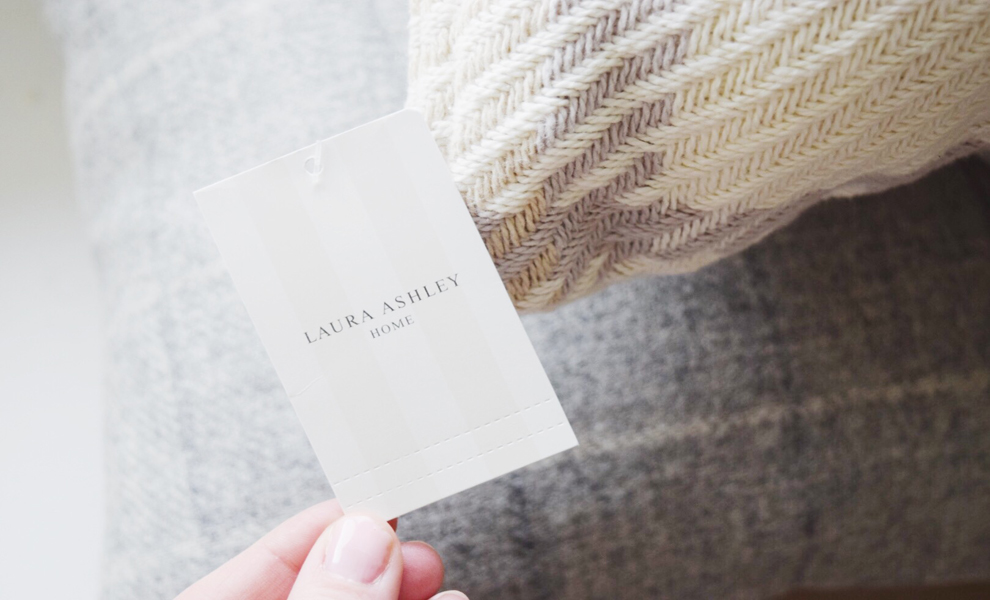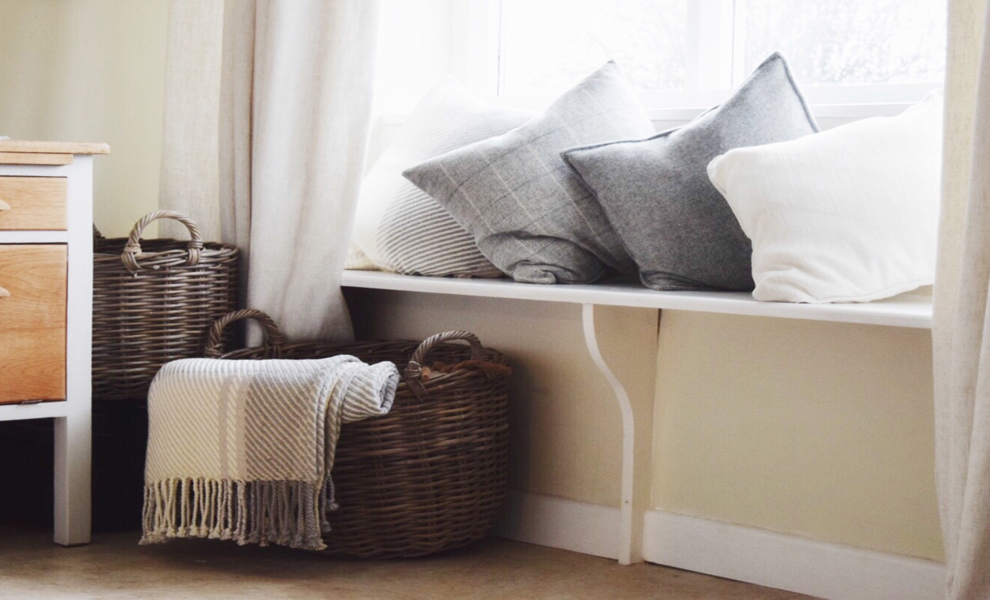 To add to the 'cosy' I chose a large throw that can be draped over the chair on a cool night when I'm working late, or even taken into the garden on a warm Spring evening.
For additional storage, I just loved these wicker baskets, they not only cover our ugly office printer/scanner, but they provide the perfect place to store hats and scarves when not in use, and of course all the other bits that the children leave scattered about the house.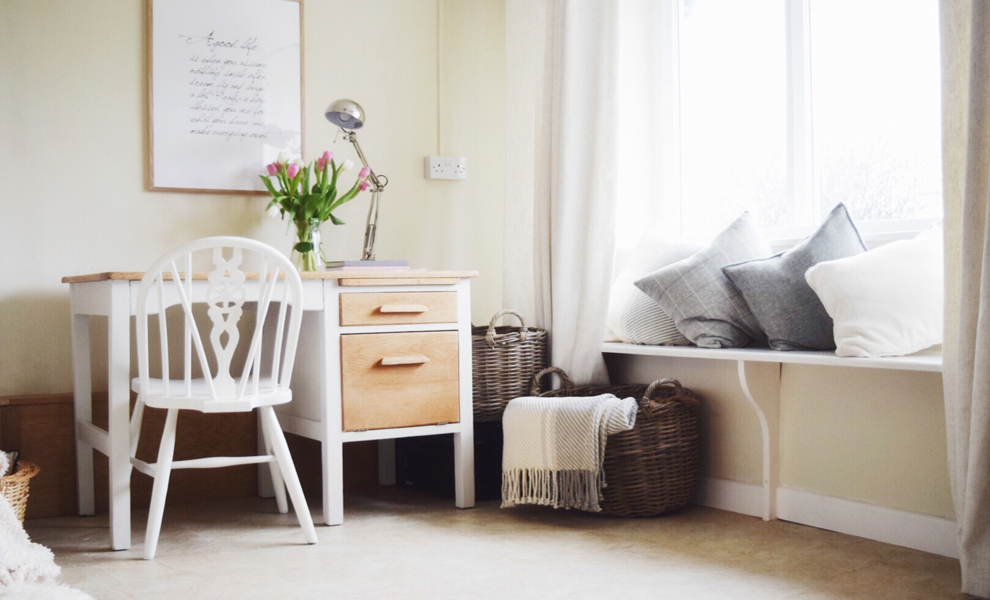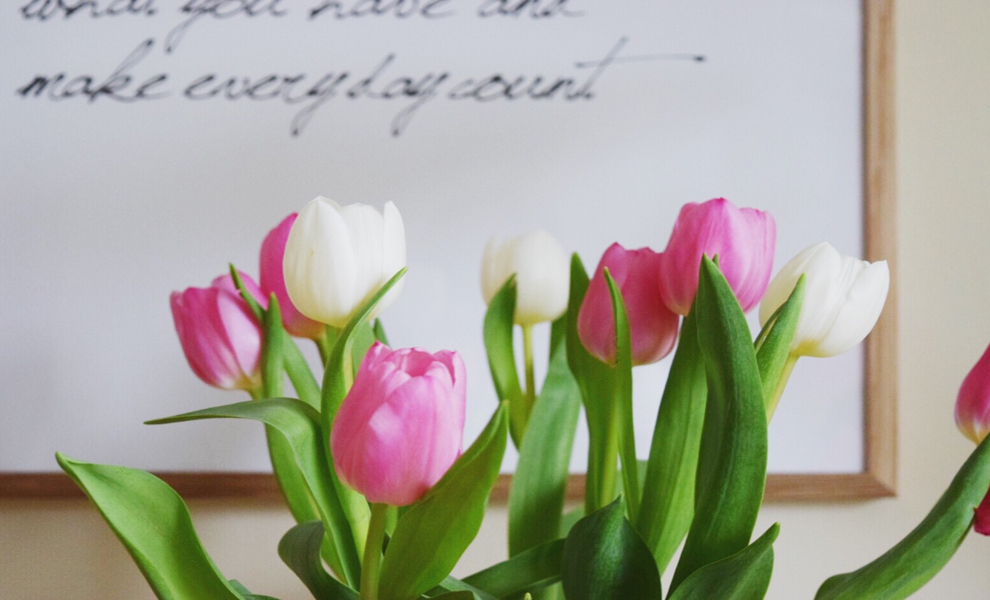 With just the addition of a bunch of seasonal blooms and a picture I've been meaning to hang for a whike, we have a lovely relaxing and inviting office space that I can feel proud of.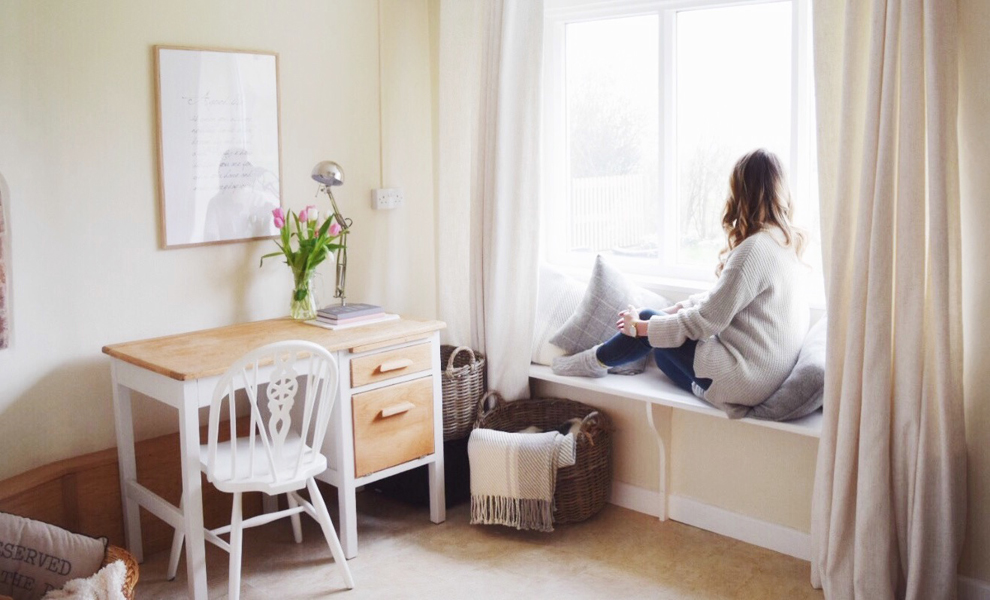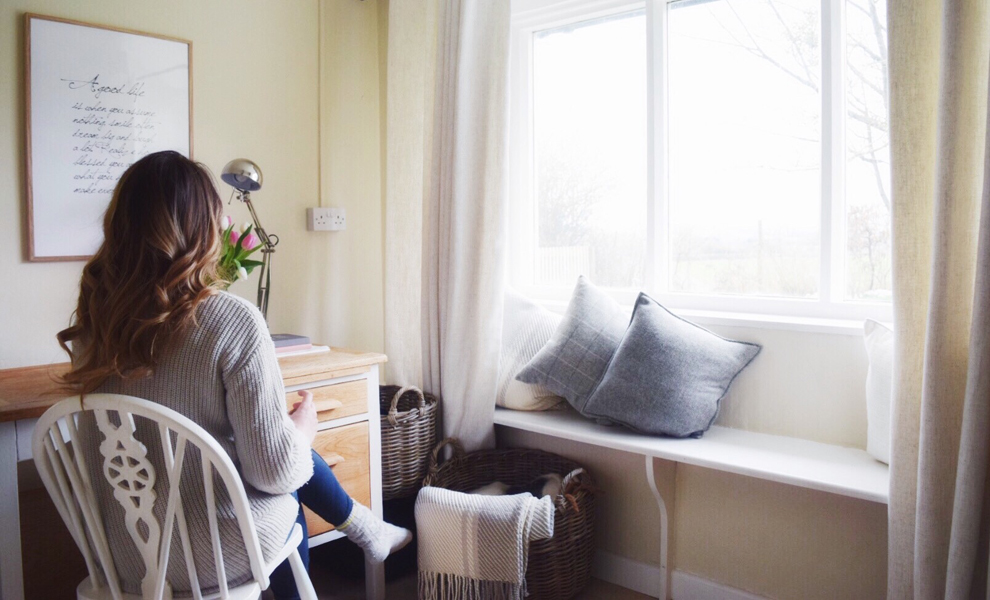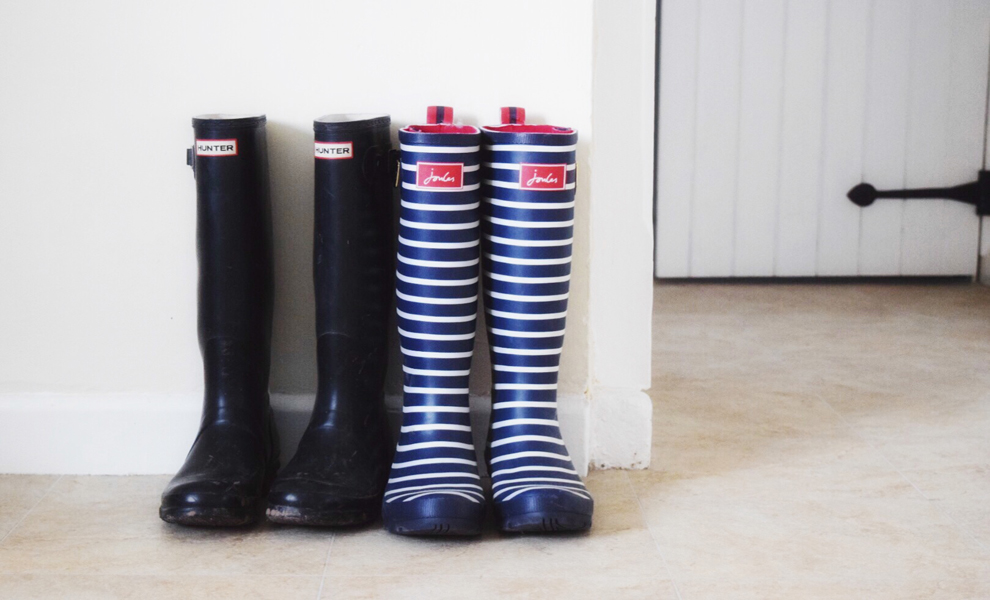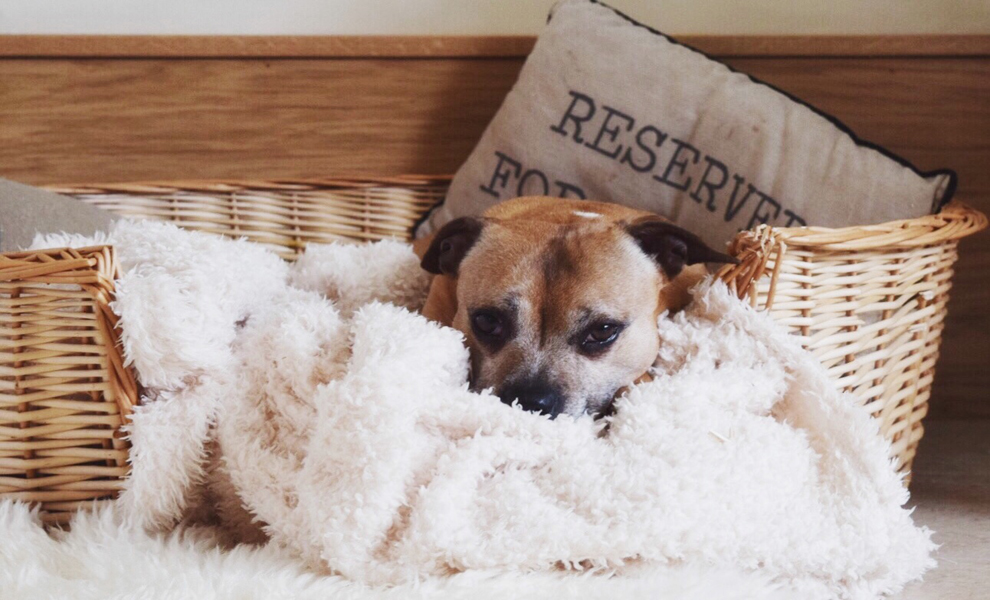 The dog certainly likes her relaxing new den, and I'm pretty sure our Spring baby will approve too!
Lauren xox
Wow, we could definitely sit and work in this office 24/7! Such a fresh look to the home. What are your thoughts? Let us know below or on Twitter @LauraAshleyUK