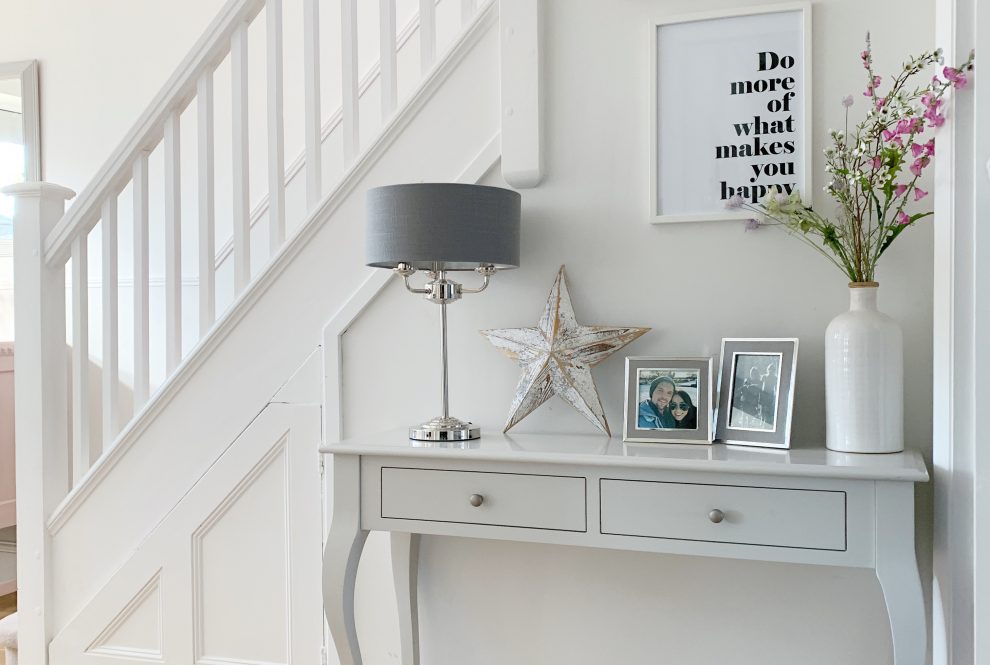 These are the tips you need to create a calm and relaxing lifestyle read more
We sat down with Katy from the lifestyle blog, The Art of Wellbeing to get her expert insight on how all things home and interiors play a part in our overall wellbeing. Take note, these are the essential tips we're following from now on…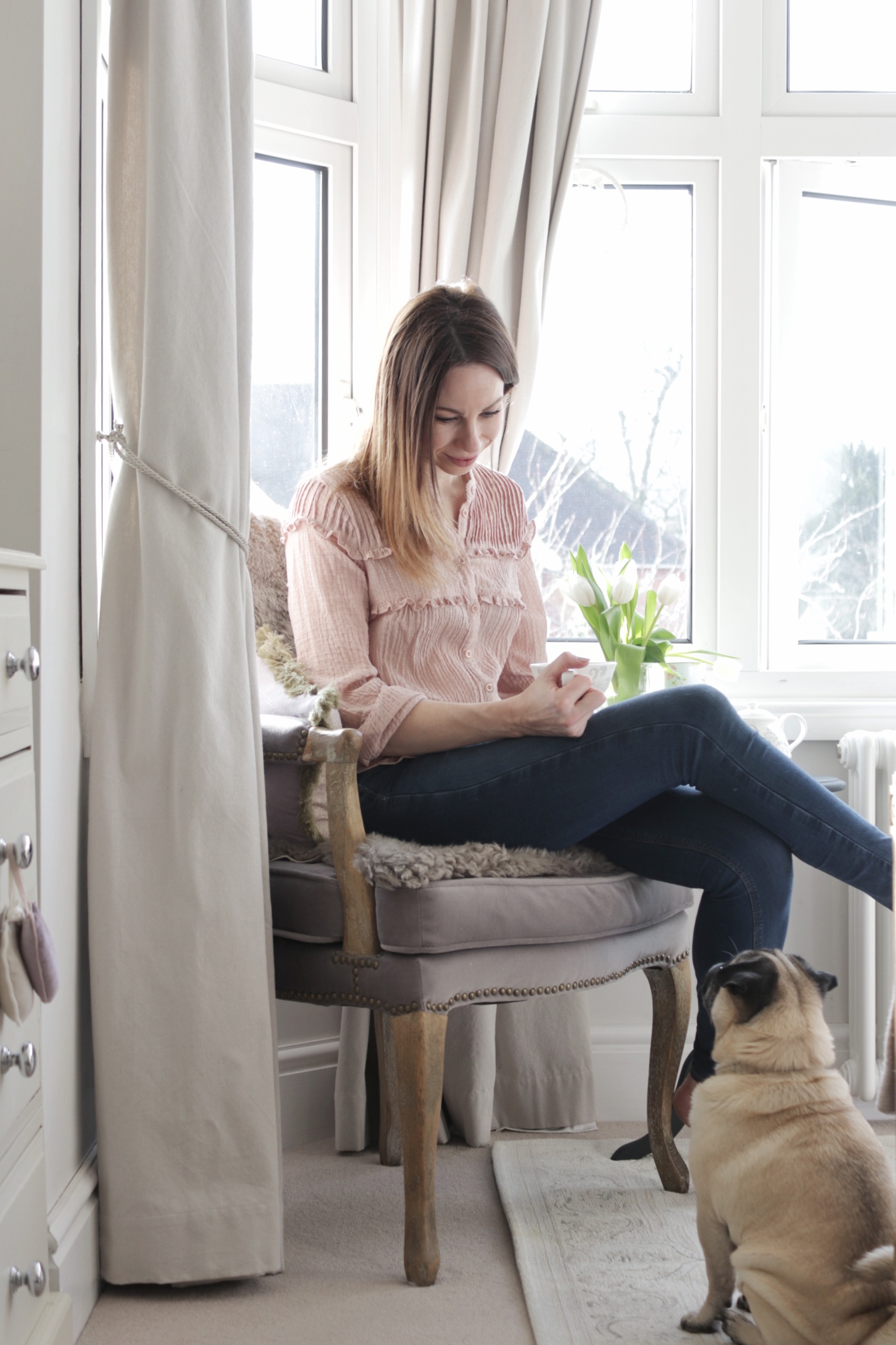 Achieving a sense of wellbeing is incredibly important to me as I suspect it is for lots of people. It was a conscious decision to start that sentence with the word 'achieving' because wellbeing is something we need to continually work towards. Much of what we do and the environment we surround ourselves in contributes to how we feel on a day to day basis. While we can't always control everything that comes our way and inevitably life will throw us some curve balls every once in a while, there is so much that we can do to lay the foundations to achieve that sense of wellbeing.
'when a flower doesn't bloom you fix the environment in which the flower grows – not the flower' – Alexander Den Heijer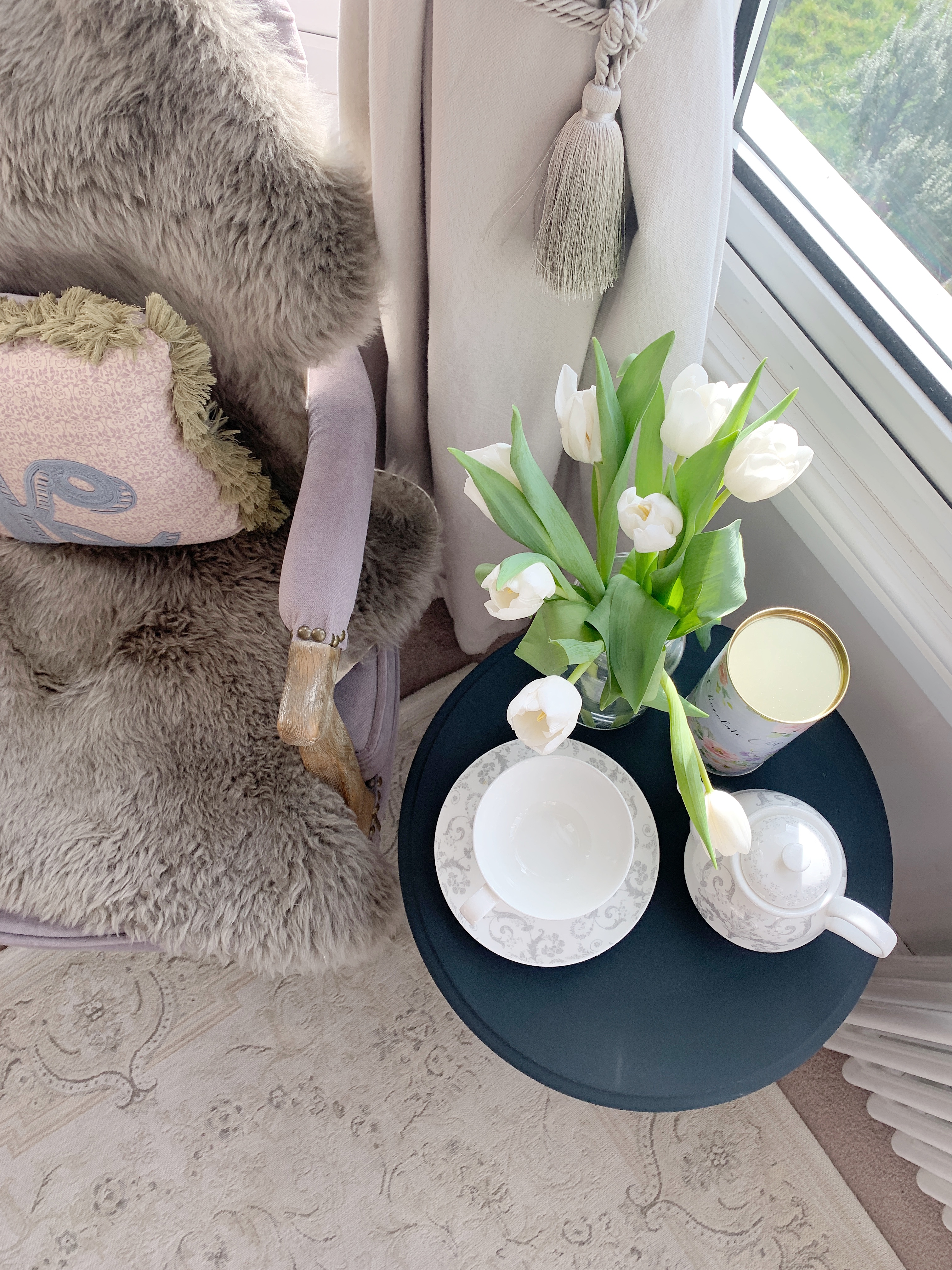 Wellbeing is a topic I have studied long and hard and have such an interest in (my blog is called The Art of Wellbeing after all) so when the Laura Ashley team asked me to write a guest post on the subject I thought I would share a few of the most important things that work for me…
Creating the right environment
Colour: I am passionate about interiors and while my style has evolved over the years I have learnt just how much our physical environment contributes to how we feel. It's been scientifically proven that different colours affect our mood and I found this out first hand when I decorated my first house. I used strong dark colours in what was essentially a relatively small space, I had quite dark but vivid damask wallpaper in the bedroom, and lots of patterns everywhere and while it felt quite grand, it just didn't feel comfortable. When I redecorated about a year later, I used light, soft colours. I replaced the dark wallpaper with Laura Ashley's Josette in Dove Grey and the whole space changed – it felt calm and relaxing and totally transformed not only the house but me too. Since then, I have always stuck to a more neutral pallet. I use warmer 'off white' tones or light greys as a basic backdrop and add in pops of colour with accessories and furniture. I have still incorporated darker colours, like in my bathroom, but have kept it to below the dado rail so that it still feels light and airy.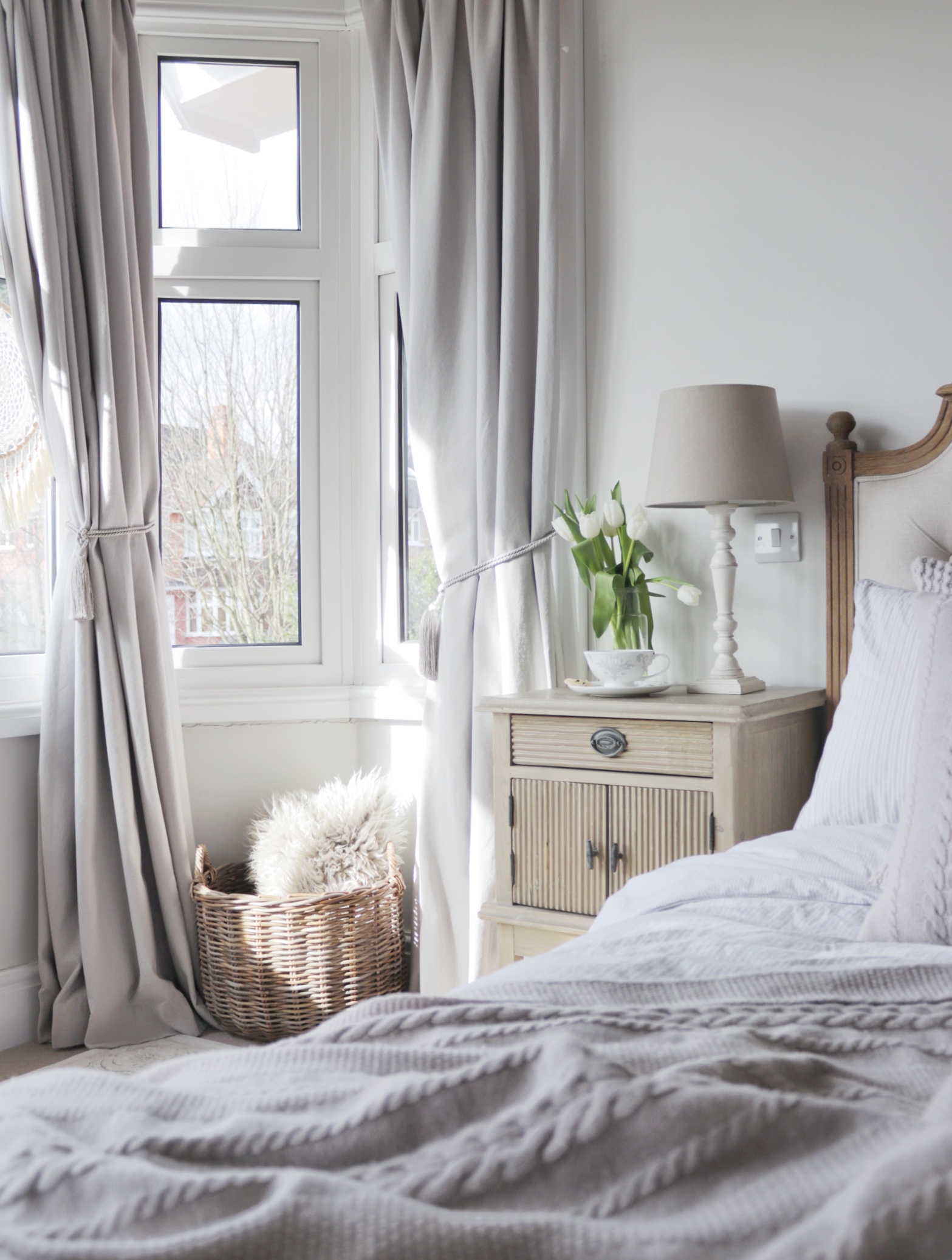 Lighting: Being clever with how you light your home is a way to create instant ambience. Overhead ceiling lights can often be quite harsh, no matter how pretty they might be, because they cast the light downwards which creates strong shadows. I do love a decorative ceiling light though, so I fitted dimmer switches in most rooms so that I can adjust the brightness. My preferred way to light the house, however, is by using lamps because they are so much softer and create a sense of warmth and cosiness. For me though, nothing beats candlelight so I make sure I have lots of candles dotted around the house for the ultimate ambience.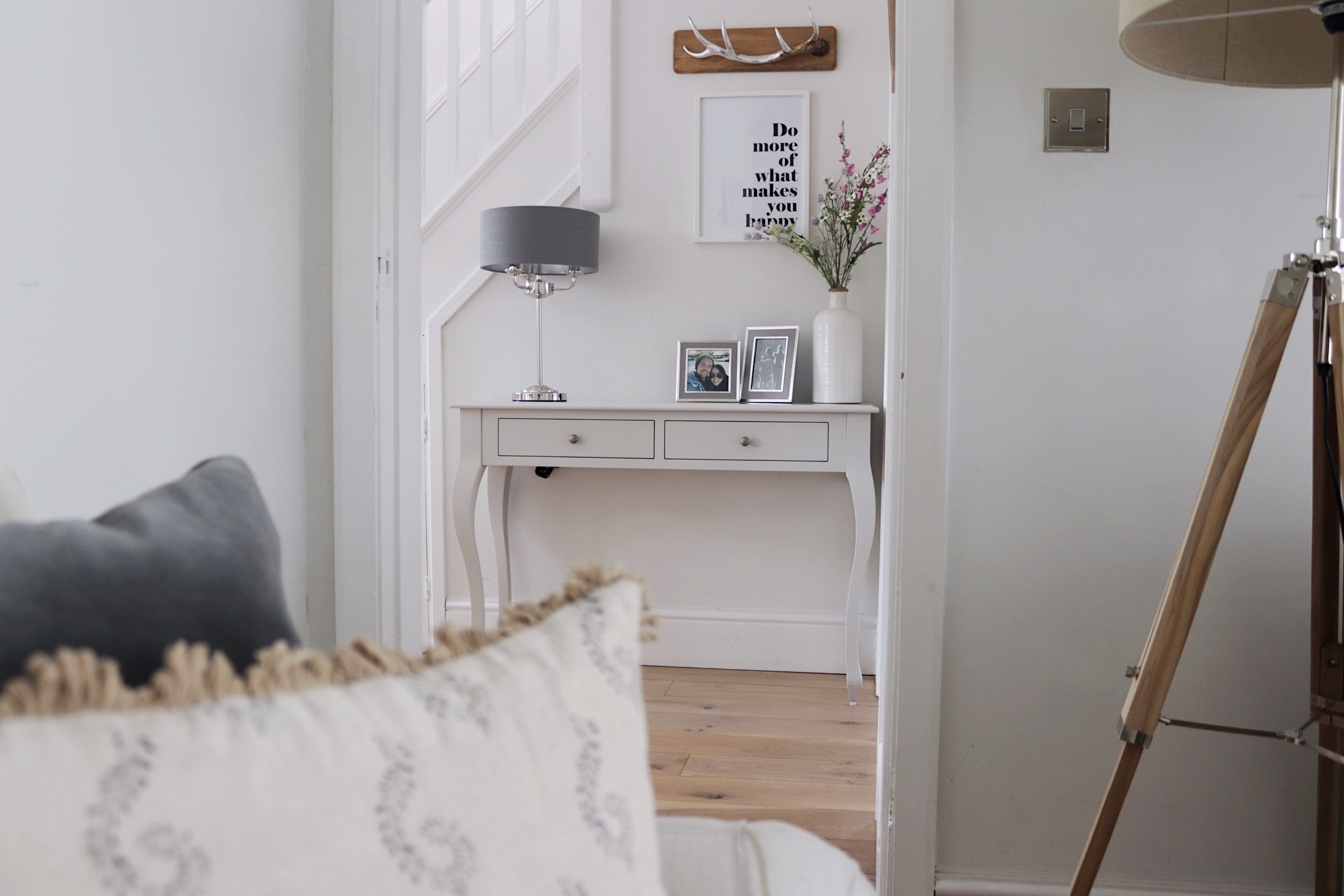 Declutter: there has been so much focus on the 'Marie Kondo' method of tidying and decluttering lately and nearly every post on Instagram throughout January mentioned it in one way or another. Using her method of de-cluttering and tidying has definitely had an impact on me and while I don't go 'all in' (I can't be too ruthless) there is no doubt that having a thorough clear-out can have a massive effect on your wellbeing. There is a saying 'a cluttered house equals a cluttered mind' and I definitely think that's true in my case. I am far from 'minimalist' but getting rid of the things I no longer want or need and reorganising the house has made me feel less 'burdened' and has definitely helped make my home feel more relaxing – it's so lovely to come home to a tidy clutter-free space.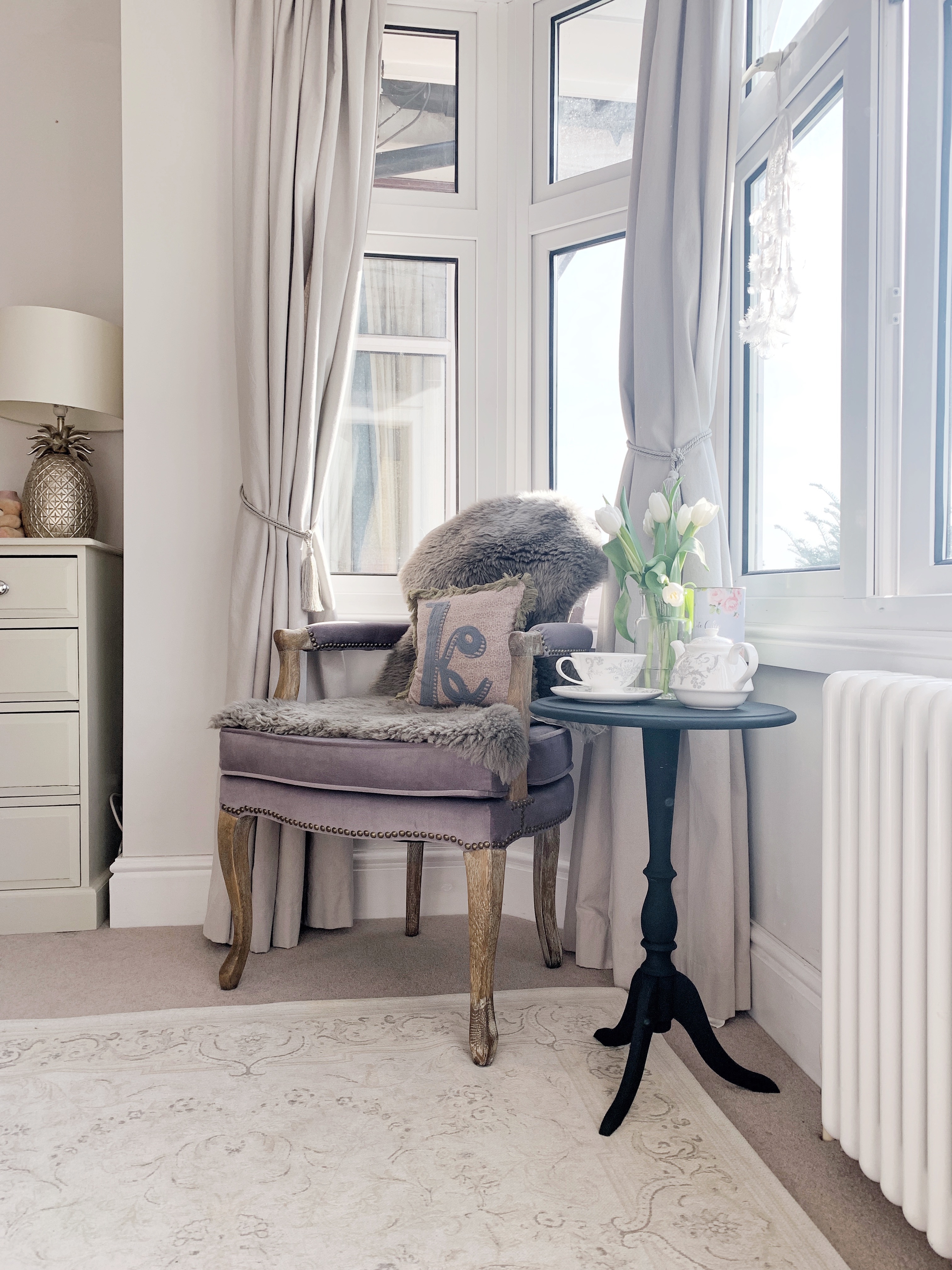 Being kind to yourself
I'm a big believer that investing in yourself is important to feel good. Who doesn't like a little bit of pampering? Most of us are challenged with being 'time poor' these days with such busy lives trying to juggle home life and family with work and other commitments. Often our attention goes on everything and everyone else and not ourselves. Making time for yourself now and again really is important though – it's an absolute must to recharge because 'you can't pour from an empty cup.'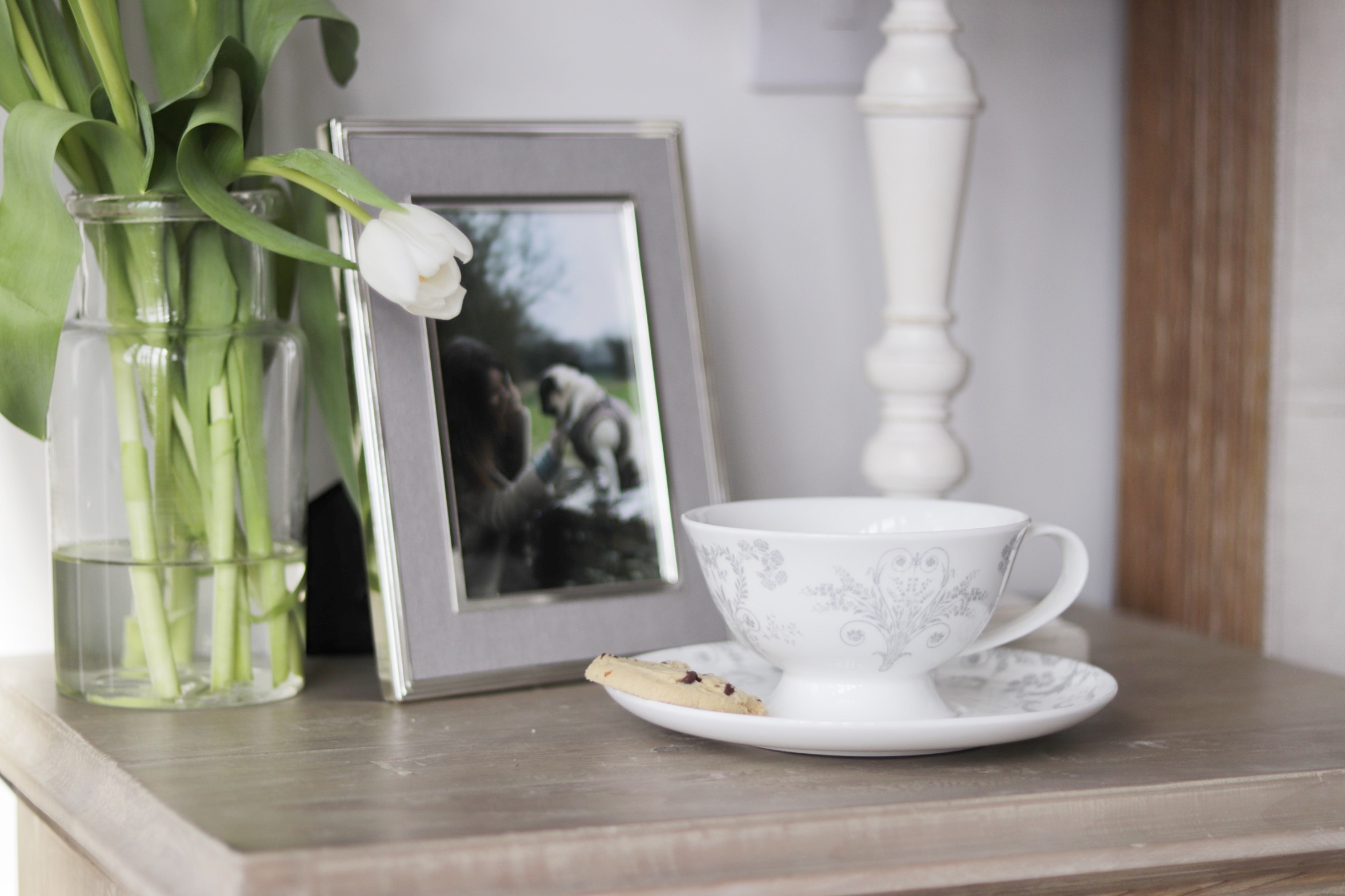 How you 'take time for you' is a totally personal experience. For some it could be escaping for a long hot bath for others curling up with a good book – essentially it's about allowing yourself a little bit of time to do the things you really enjoy – guilt-free. One of my absolute favourite things to do is to take time out for a good cup of tea and I almost make a little ritual of it – proper loose-leaf tea in a teapot served in a pretty cup with a biscuit or two is bliss! The new Laura Ashley range of tea and biscuits are perfect for this – beautifully packaged and delicious to boot they really feel like an extra special treat.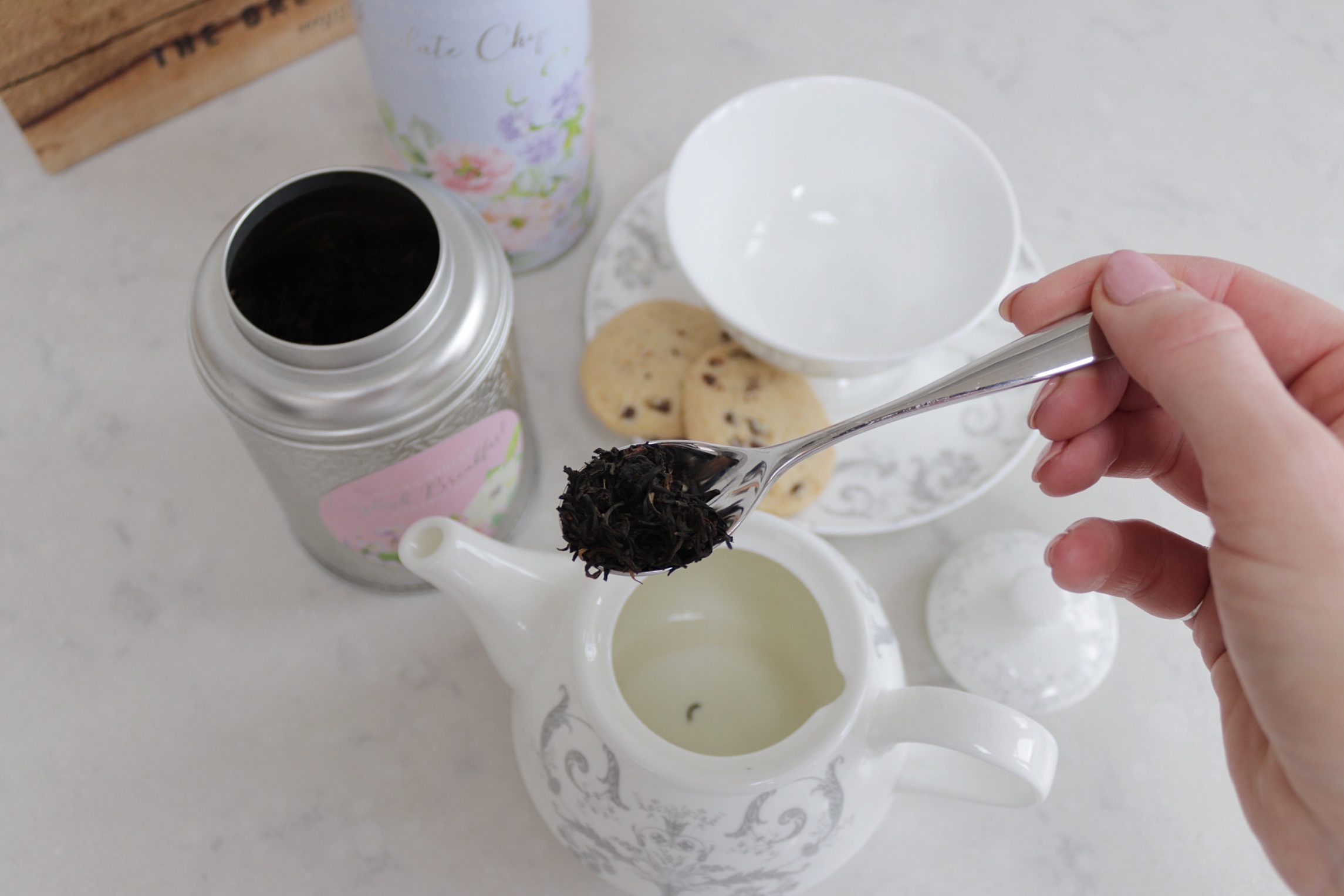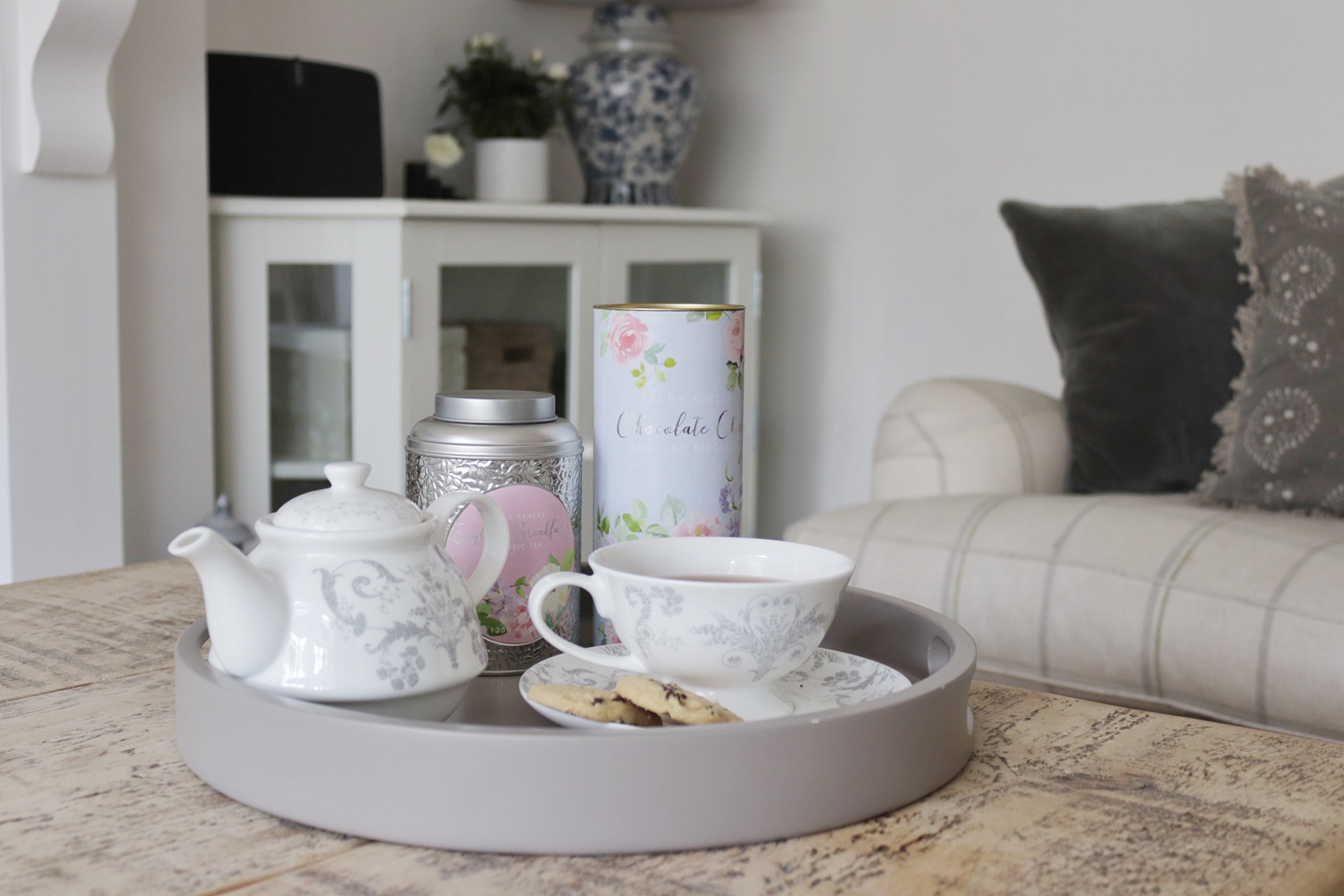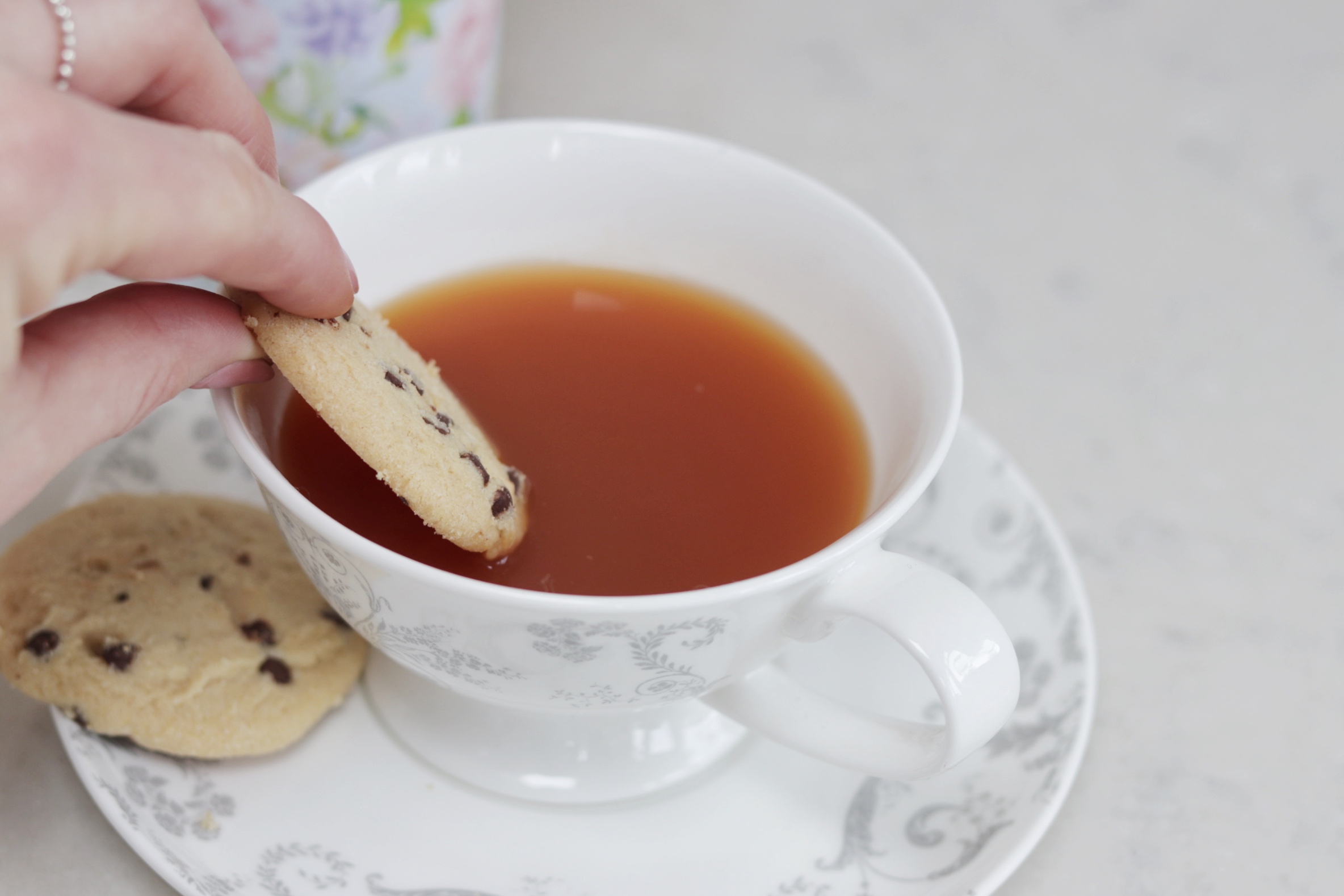 Paying attention
Being mindful – it's incredibly easy to end up what I call 'living unconsciously' going about our days with our minds constantly distracted with one thing or another – we are often rushing about and so consumed by the 'everyday' that we don't take time to just notice what's around us especially the little things. I try and make sure that throughout the day I am having moments of being conscious and more mindful. I try and take note of what's going on around me whether that's resisting the urge to look at my phone when waiting in a queue, taking the time to actually taste whatever food I'm eating or just watching the world go just being more 'present' really helps me feel more connected to the world.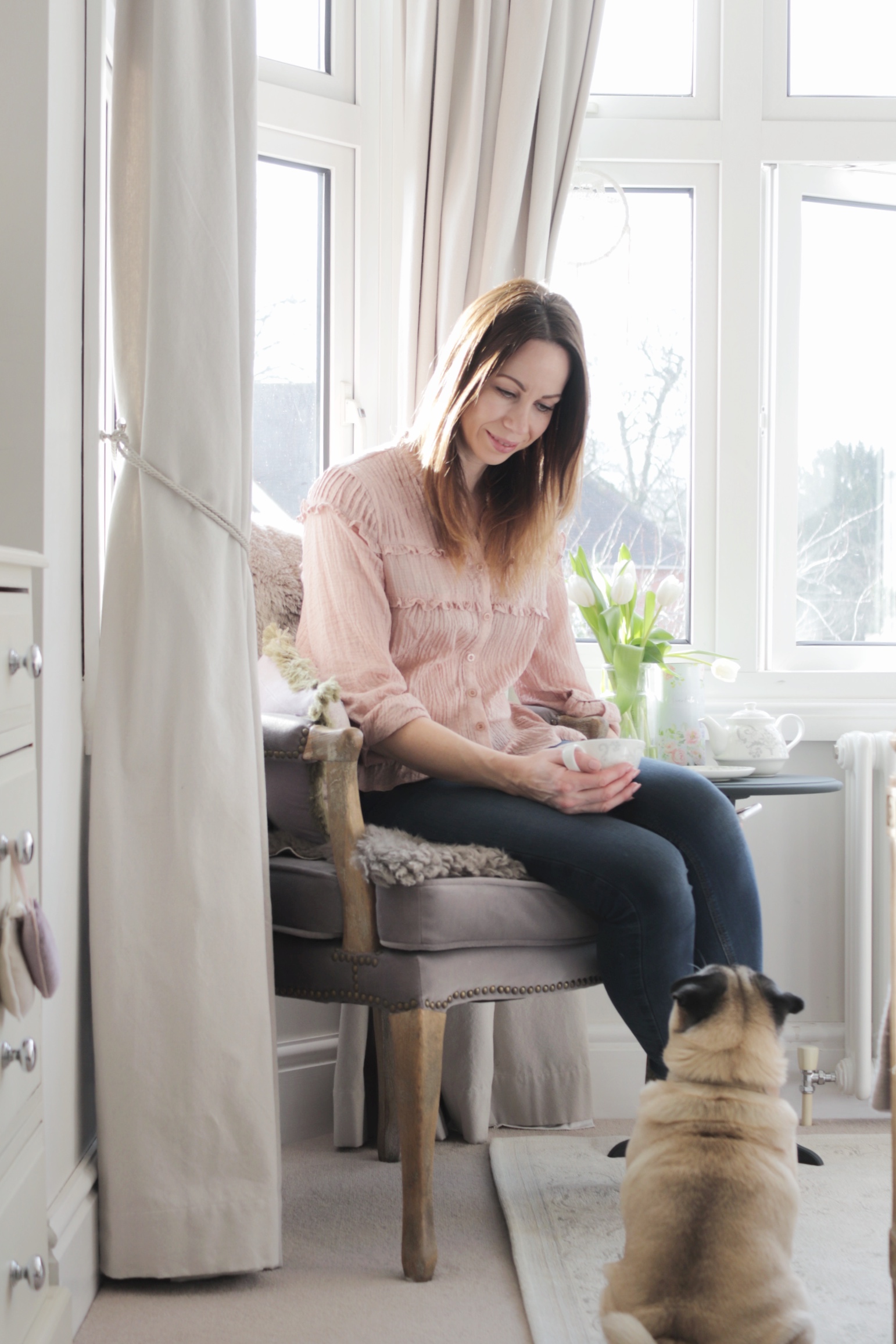 I also like to surround myself with little reminders of what's important. I love a positive quote and have them placed around the house. I also like to have pictures of my family and happy memories too. We don't tend to print our pictures and it feels such a shame that they are hidden away on our devices only to be viewed on screens so I try and print my favourite ones and put them on display.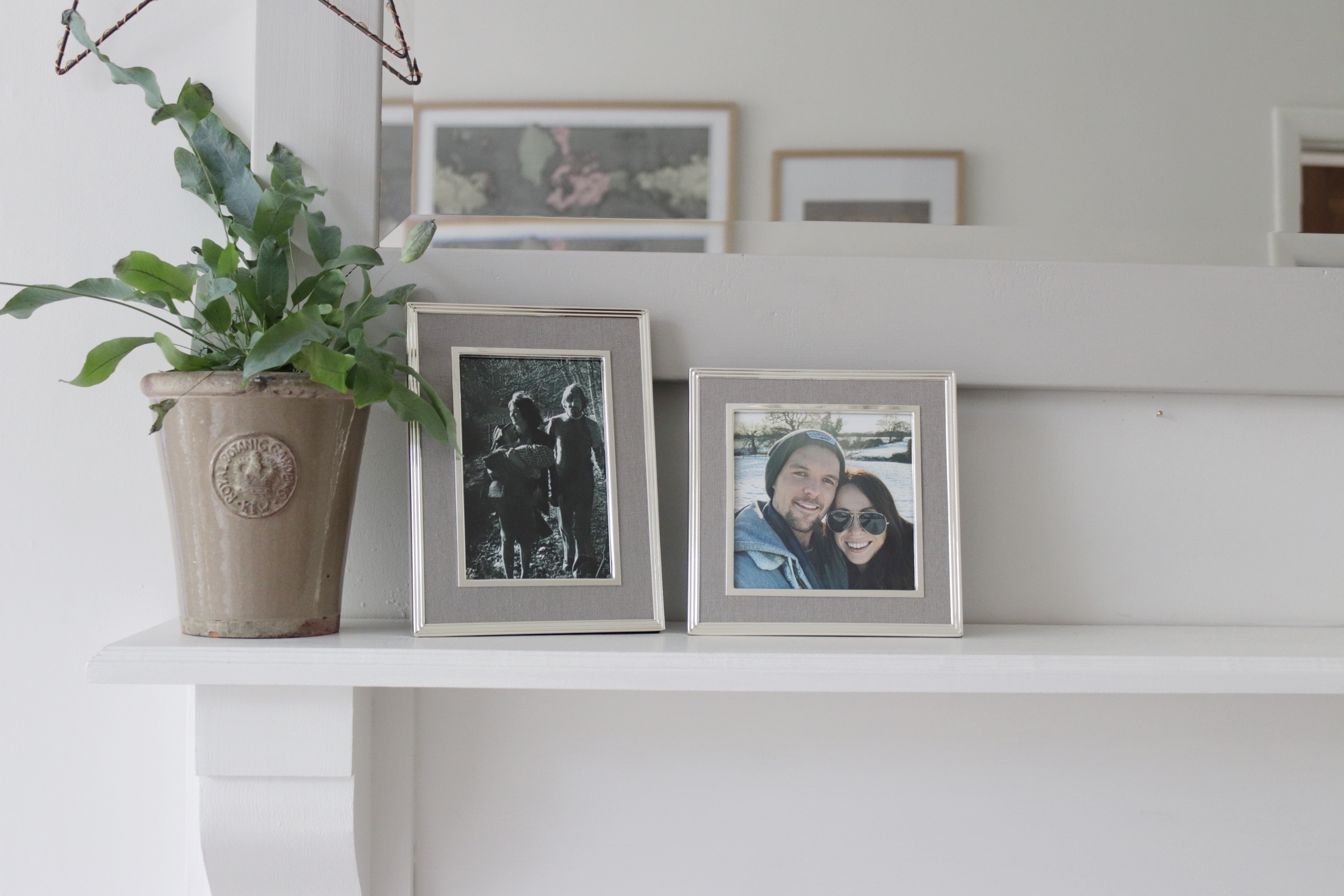 Laughter
Above everything else, nothing lifts the spirit like laughter. When was the last time you had a really good laugh? Like REALLY belly laughed? Whether it's sharing a fun time with friends or family or watching a comedy laughing really is the best medicine. It relaxes us, releases good chemicals and tells our bodies that 'all is ok' so make sure you find ways to laugh or even just smile more often is a great thing to do for our mental and physical health.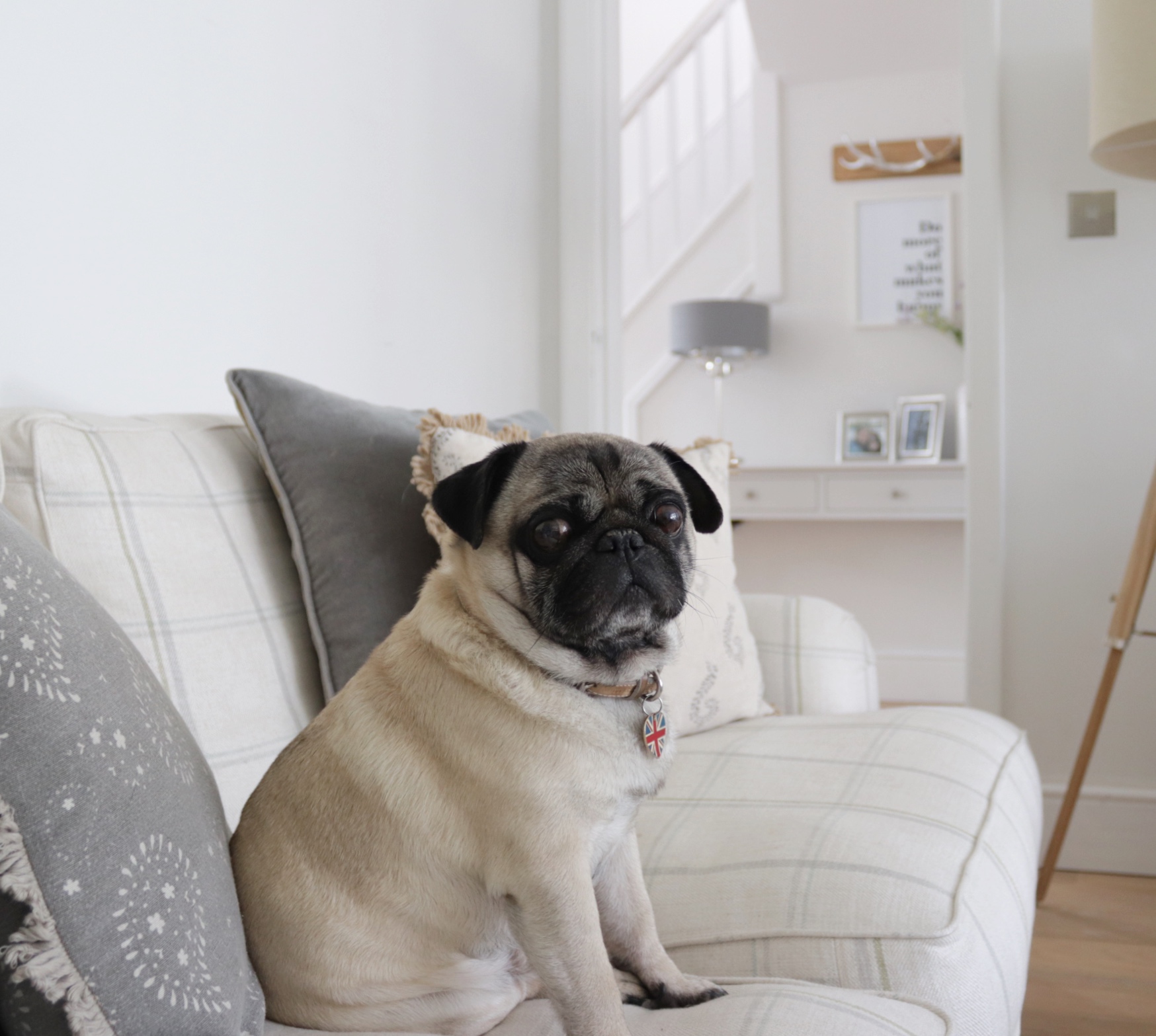 There are so many things that we can do to create a sense of wellbeing I could write a whole book on the subject but just taking a few steps to get started maybe doing just one thing differently will start to make a difference. Creating a calm and relaxed space, reminding yourself of what's important, becoming more present in your day to day and taking some well-deserved time out from time to time to relax or have a good laugh have all worked wonders for me for and I hope that they work for you too!
Get the Look
What are your top tips for practising the art of wellbeing? Let us know in the comments below or share your best tips in your Instagram stories and be sure to tag @LauraAshleyUK & @Katyebh