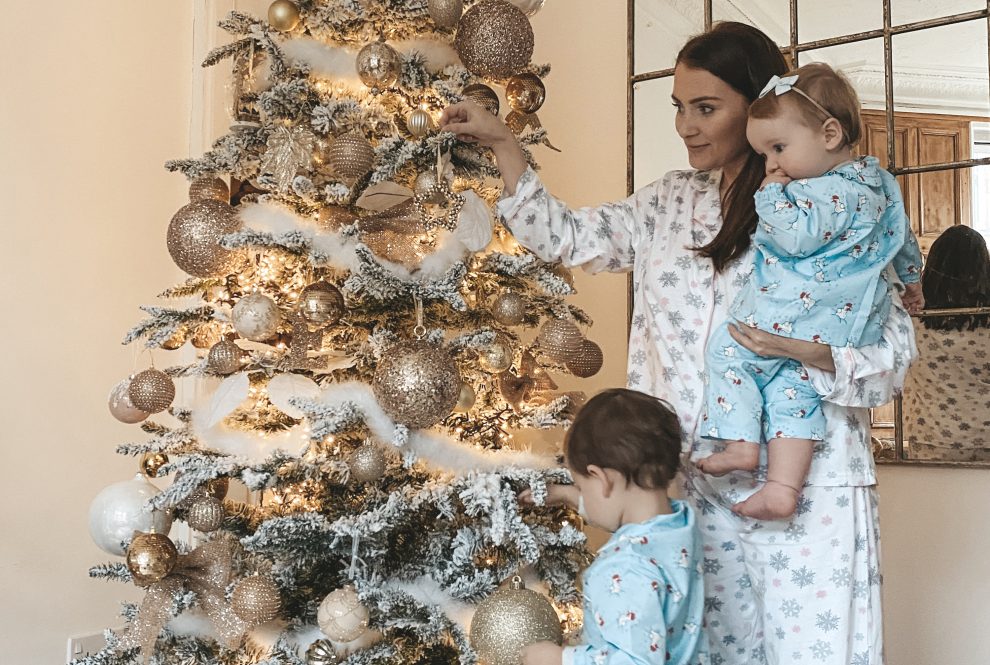 Twas the night before Christmas... Learn how to make this night before Christmas the best one yet! read more
The night before Christmas is one of the most exciting nights of the year, especially if you have little ones eagerly waiting on the arrival of Santa and his reindeer. Memories of Christmastime are often some our most cherished as we grow up into adulthood. While Christmas as an adult doesn't hold the same wonder as it did as a child, there are still ways to bring that same bit of magic back into the home on Christmas night.
From creating a memorable display, baking cookies for Santa and snuggling up in some comfy Christmas pyjamas, there are so many ways you can create a cosy, festive atmosphere on Christmas eve that is sure to be remembered for years to come. Giving us her take on creating a magical and cosy night before Christmas is Emma McMenemy of Emma and Alf.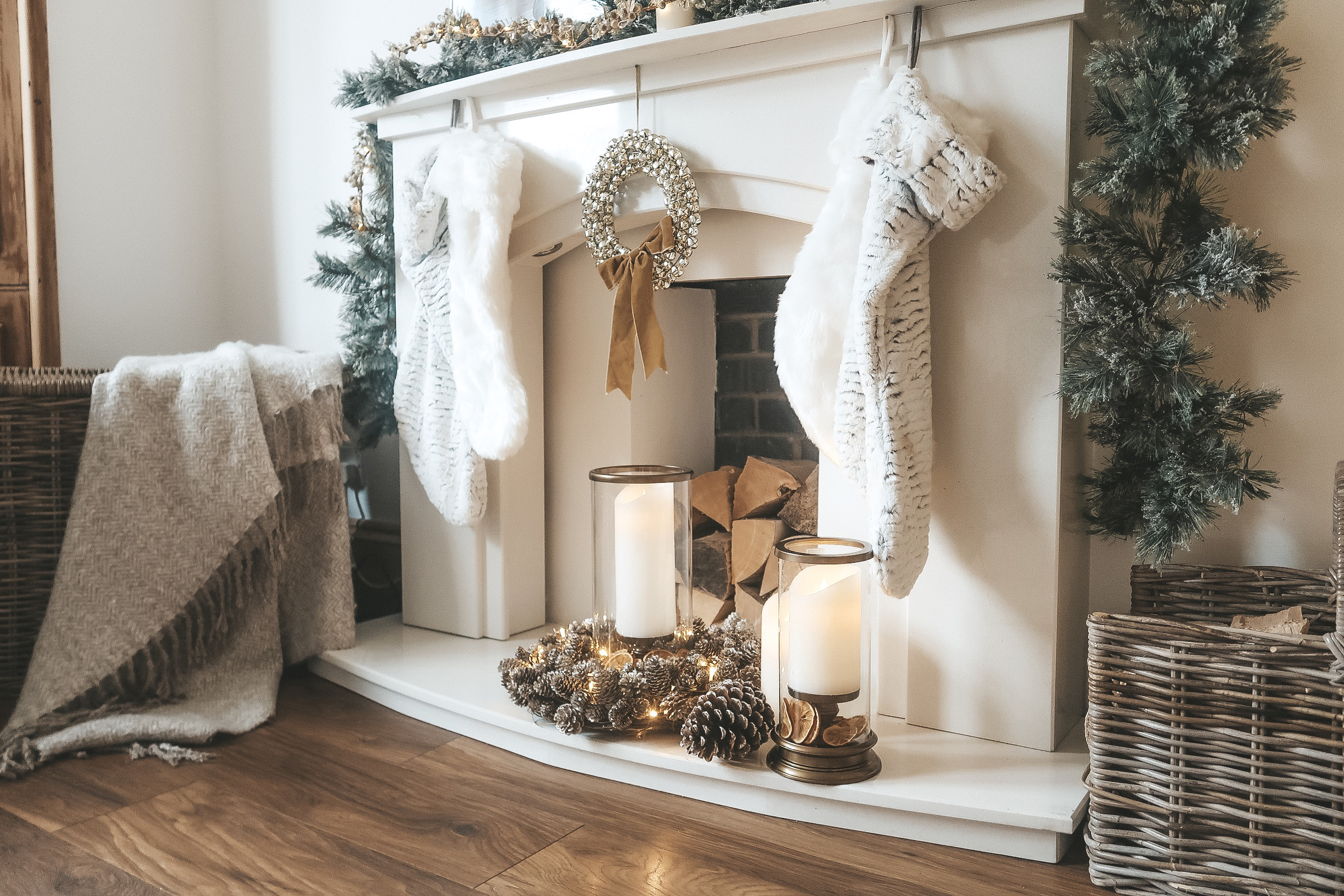 Season Greetings! I really love this time of year. I love nothing more than coming home to a warm, cosy home, escaping the cold and hunkering down under a fluffy blanket to binge watch my most loved Christmas movies, it's the best! I'm sharing a few simple tips on how to transform your home into a cosy Christmassy hideaway, the perfect place for all the family to snuggle in over the holidays.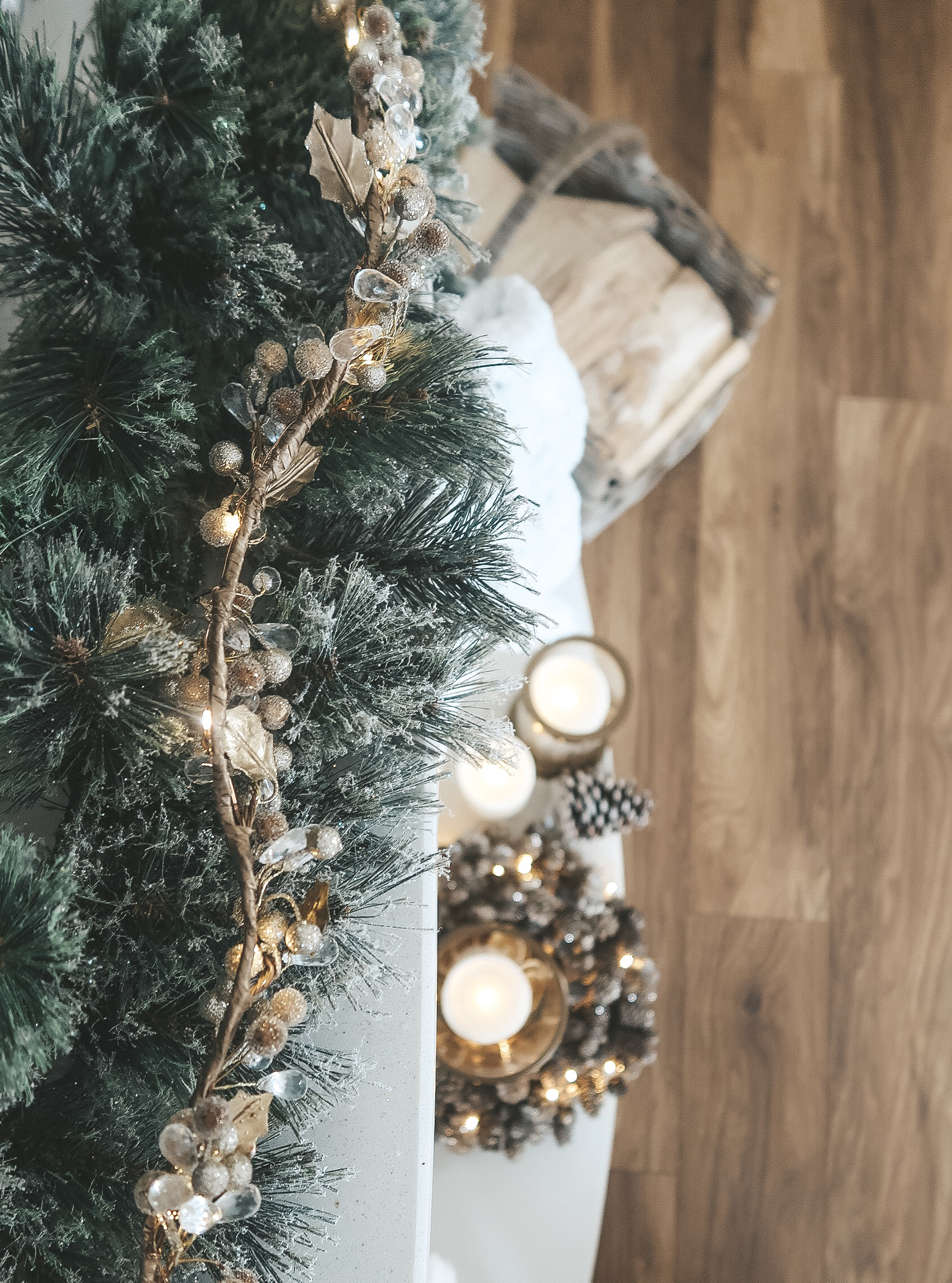 Twinkling Lights
Soft, twinkling fairy lights are a must, they create a warm cosy feel all throughout the home, and not just on the tree. Try to avoid harsh bright-white bulbs and instead opt for softer yellow tones, that will give out a warm atmospheric glow. Eliminate loose wires by opting for battery operated lights, like this Gold Beaded LED Garland, perfect for homes with little ones running around, kinder on the environment too.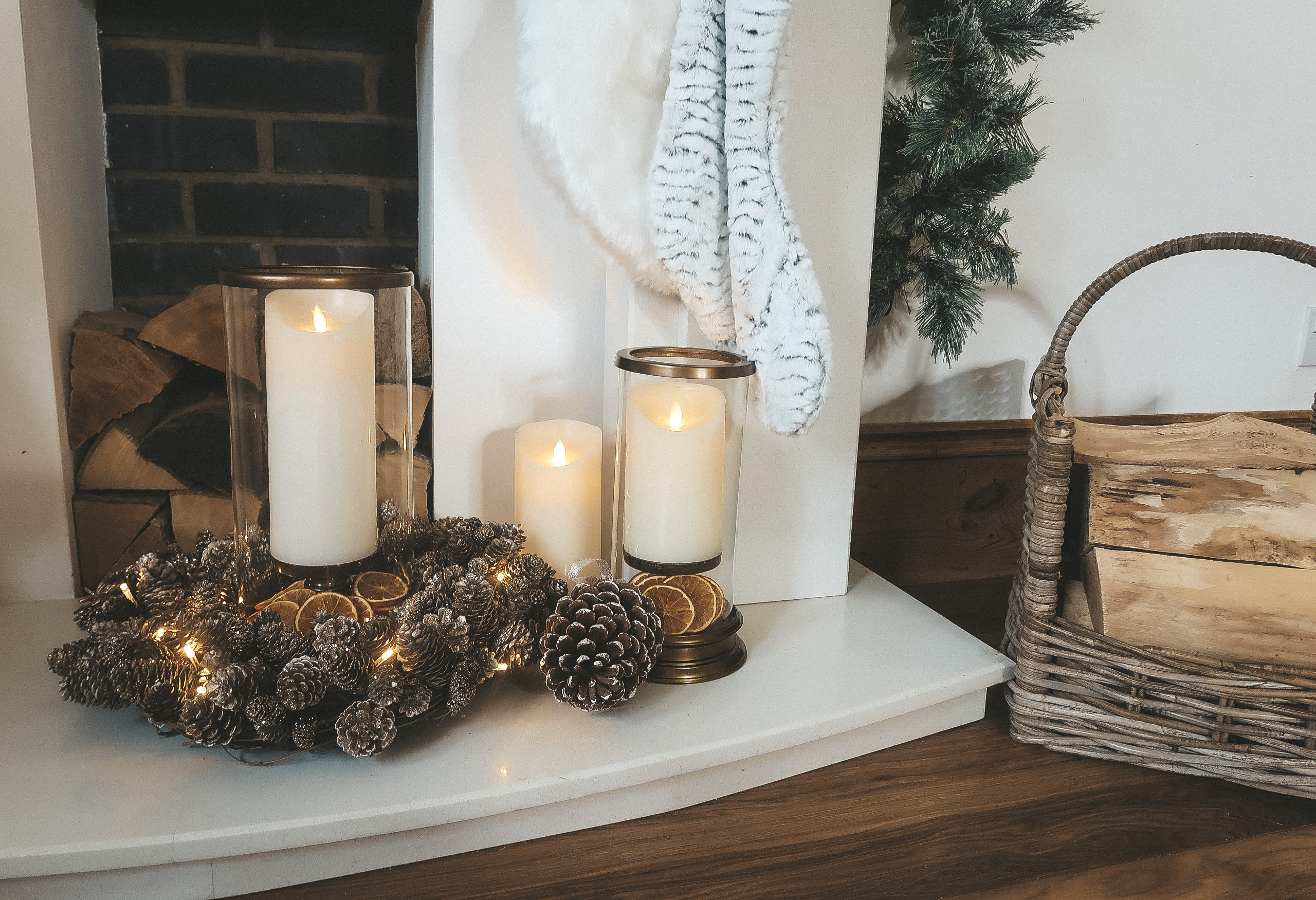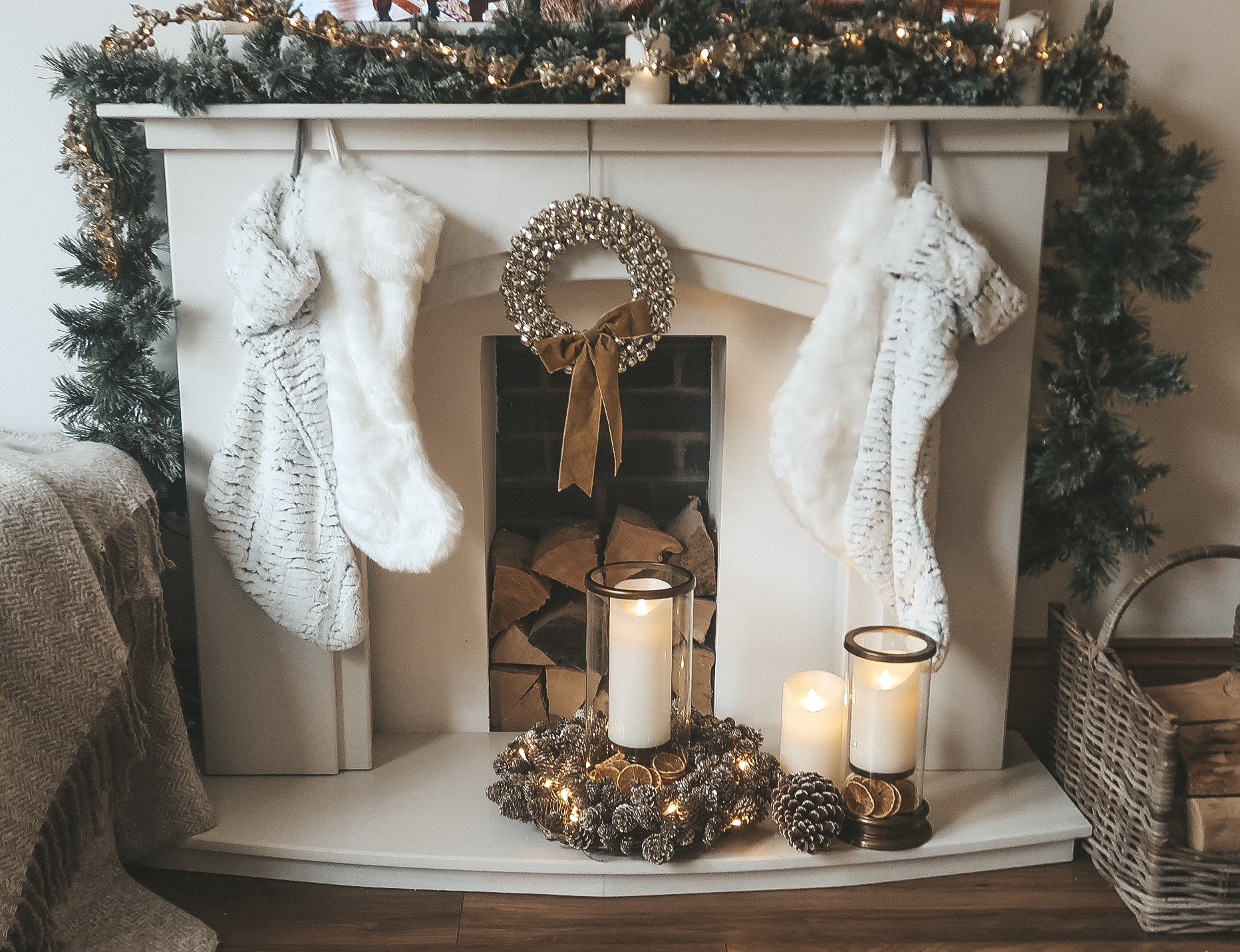 Candles
Nothing says cosy like the warm scent of a lit festive candle. I keep my much loved spiced pear and cinnamon candles out of reach and lit mostly when the kids are asleep, safety first always. Another great alternative is battery operated LED candles, safe and just as effective when creating a warm ambiance, they even have a gentle flickering sound, they are just a dream. A cluster of candles surrounded by some festive decorations is a classic way to add a cosy Christmas feel throughout the house. A centre piece at the dinner table, a warm welcoming hallway console, I've used ours to create an illuminating effect around our non working fireplace, paired with the Hurricane Lamps to add a sleek and stylish feel.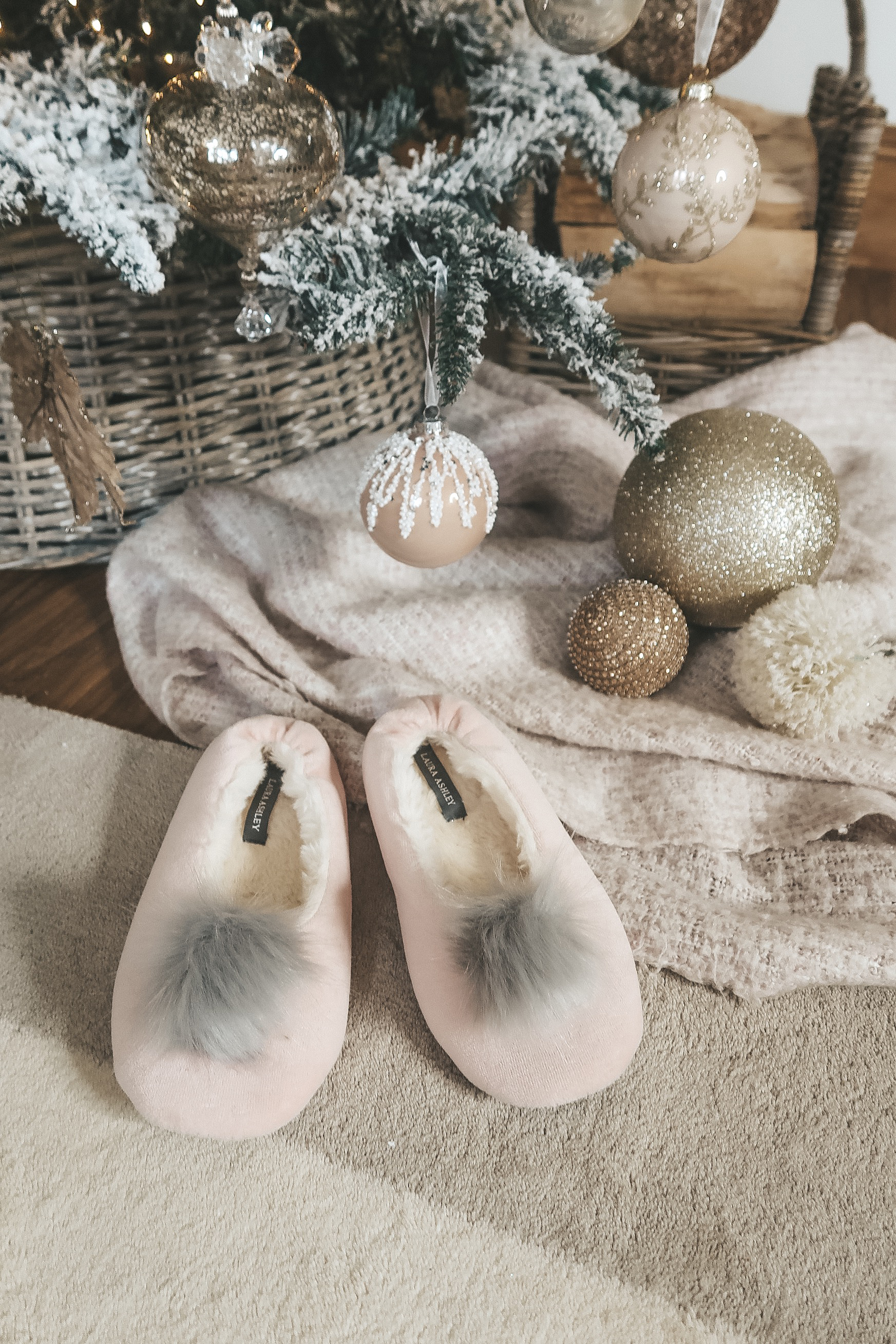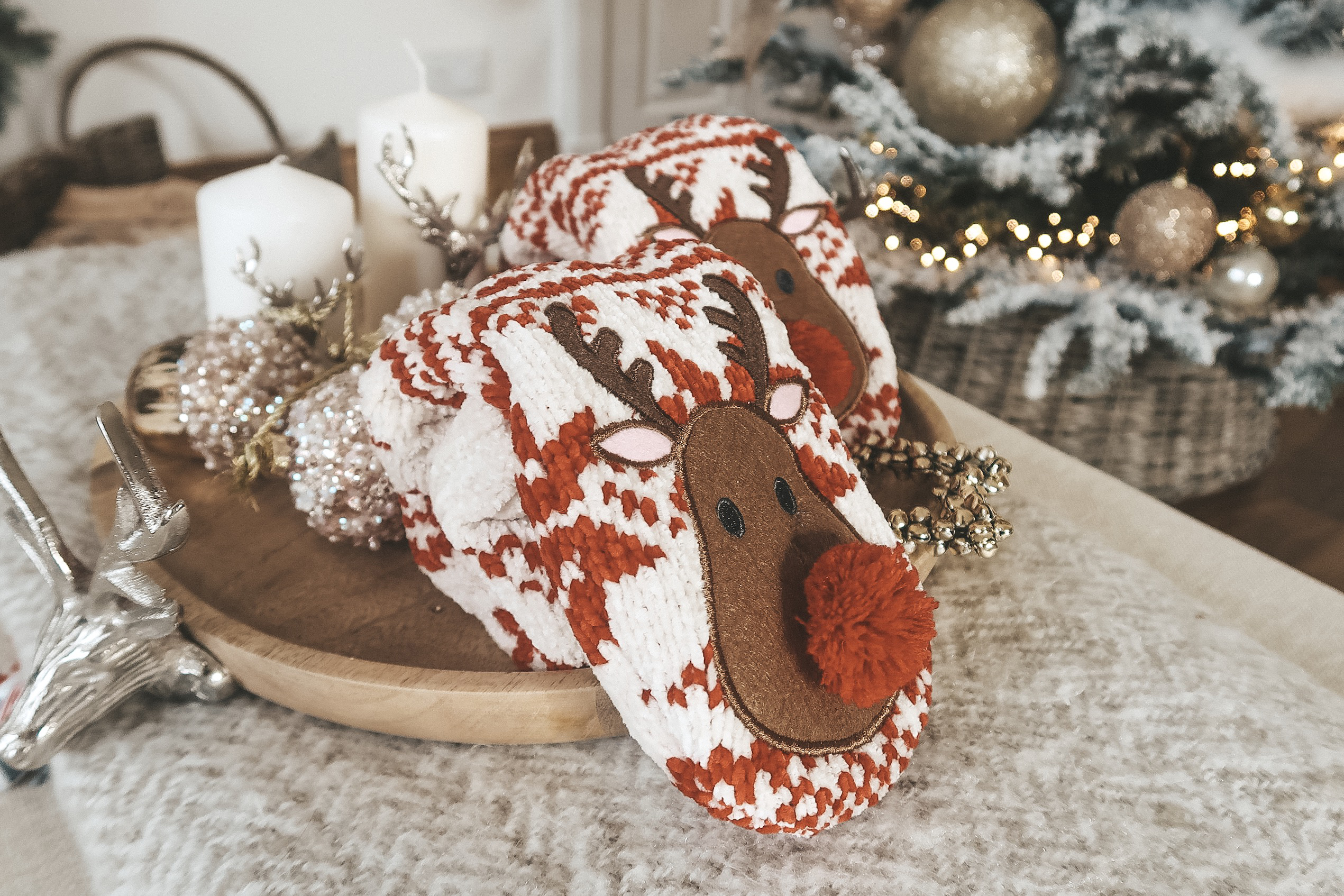 Fabrics
I'm talking chunky throws, snuggly cushions, oh and fluffy socks. The warmer the cosier. Switch up the fabrics around your home this Christmas, replace lightweight materials for chunky knits. I love the relaxed feel of a cosy throw over the arm of a chair or footstool, it creates a warm welcoming 'lived in' atmosphere, perfect for cosy days at home.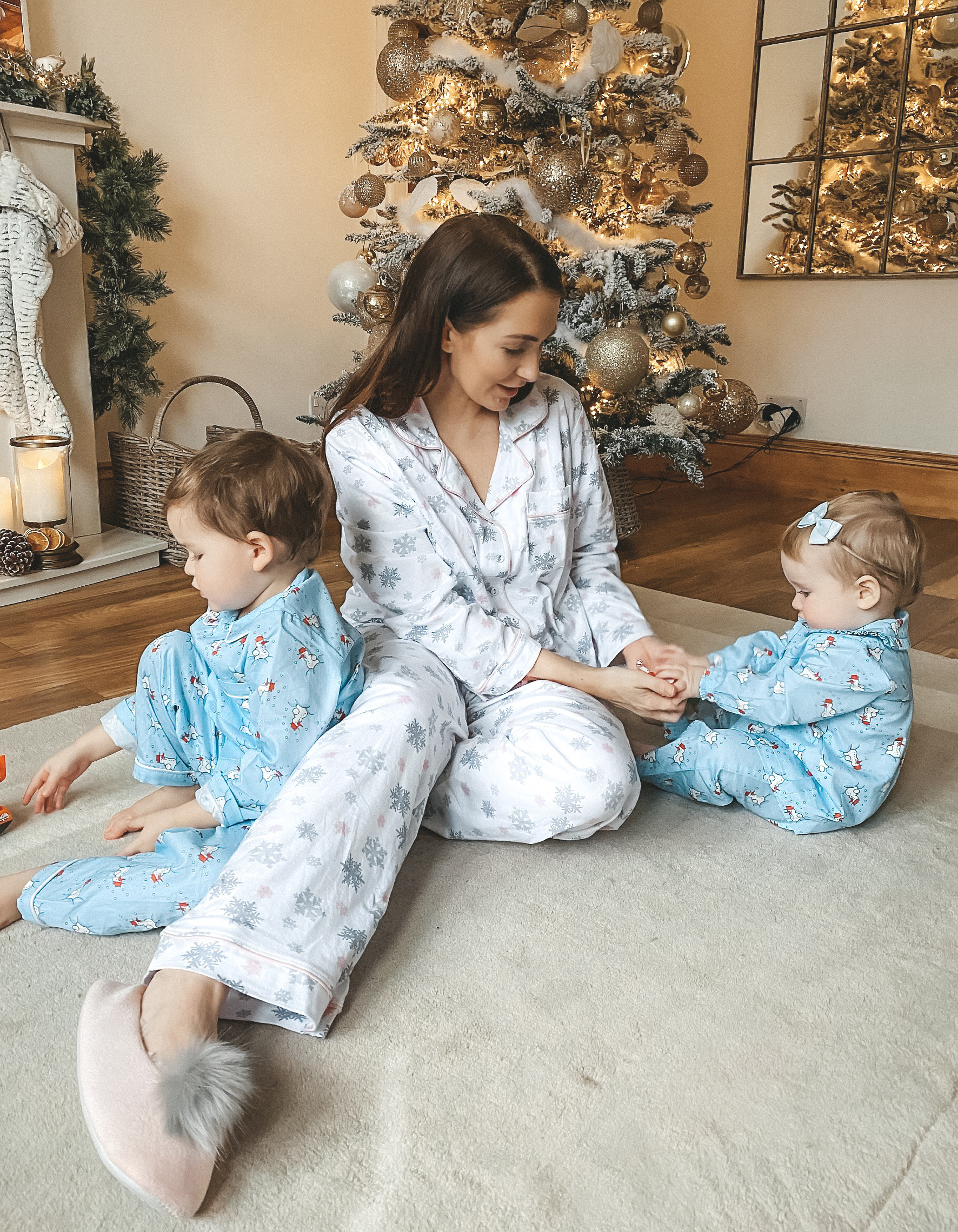 Get Comfy
When the weather outside is frightful but the fire is so delightful, nothing say's cosy quite like a pair of festive pyjamas. Home is the place to be at this time of year, it's dark early, it's cold out there, there's not much that stops me putting on my pjs and cosy slippers as soon as I'm through the door! Also, lets face it, these day's pyjama sets are just too stylish to only wear to bed, staying in is the new going out, get comfy and cosy! I just love this Snowflake print set -they are perfect for the whole of winter – even after Christmas is over!
Now that tree is shining bright and the home filled with a warm sparkly festive light, wishing you all a very Merry Christmas, may it be the most magical one yet.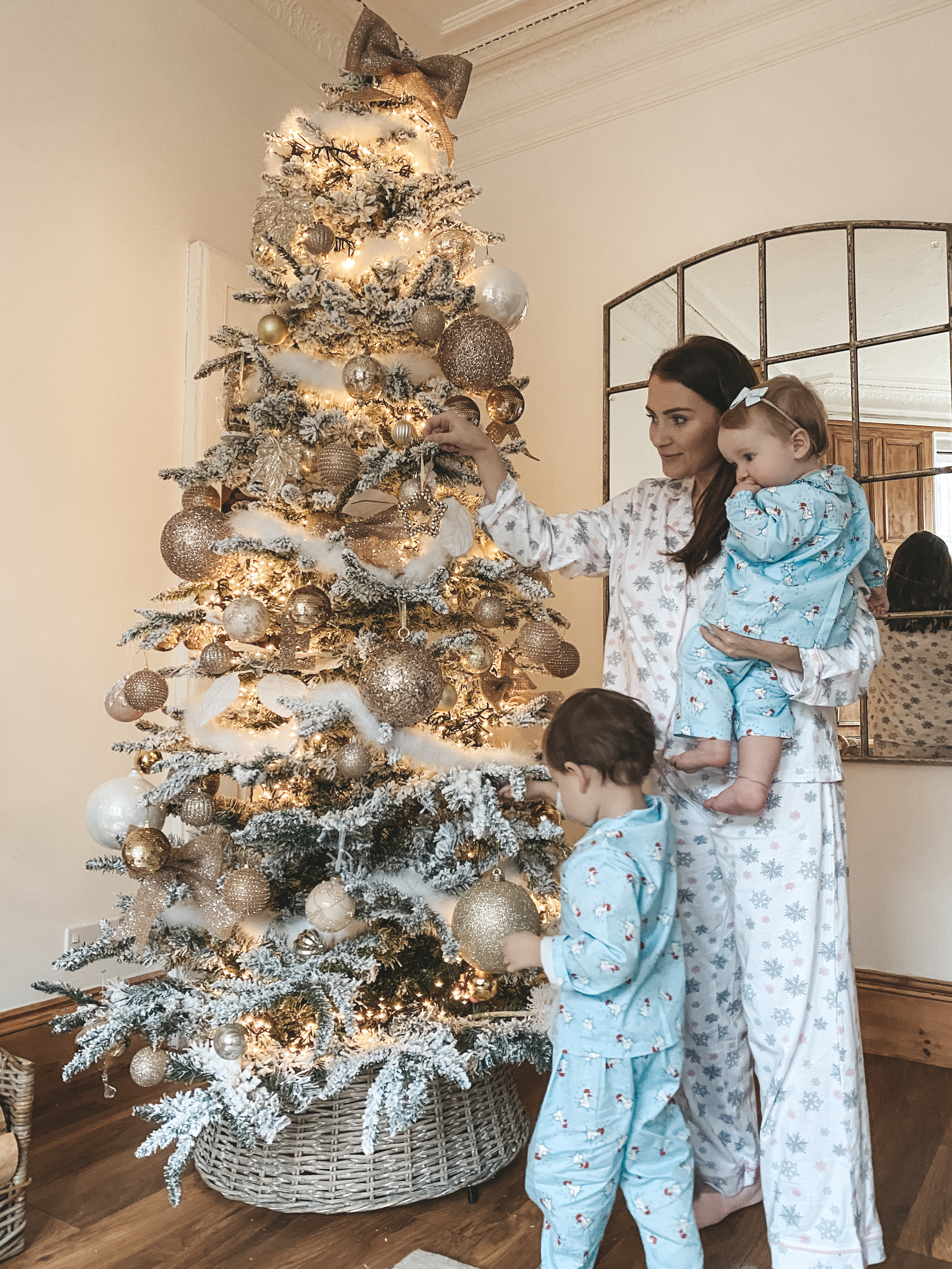 This post was made in collaboration with  Emma McMenemy of Emma and Alf using our Christmas Range.
Do you have any special family traditions for the night before Christmas? Let us know in the comments below.