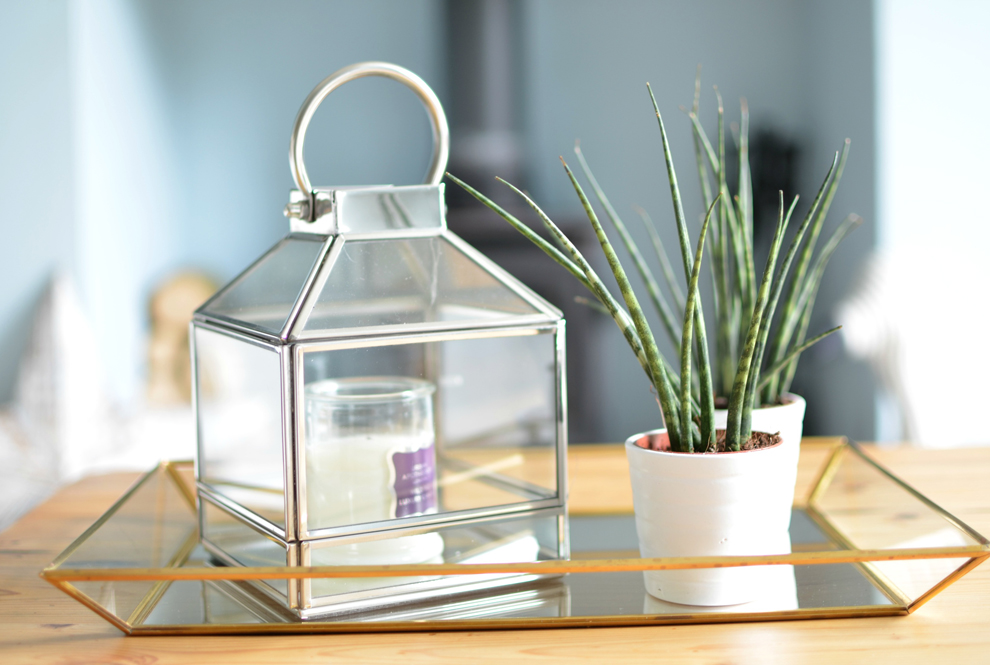 Join Amelia as she gives her living room a little update and makes it homely... read more
You've just moved into your new place but now face the dreaded and somewhat lengthy task of updating your home. Now that the place is yours to do what you want with there really is no rush though and can you take your time working on each room individually. Following her move last year Amelia from Oh Little One Sweet wanted to add her own personal touch to her new space and we were more than happy to lend a helping hand as she focused on breathing a new lease of life to her living room and making her new house feel like home…
When you move into a new home, one of the first things you normally want to do is to inject some of your own style and taste into it to truly make it feel like it's yours. A lot of people will re-decorate, either room by room or by doing the entire house all at once. When we moved into our new home in the rural Lincolnshire nearly 6 months ago, we were in the depths of a cold winter, and with two young children, re-decorating even just a couple of rooms, let alone the whole house, was just not something we were able to achieve.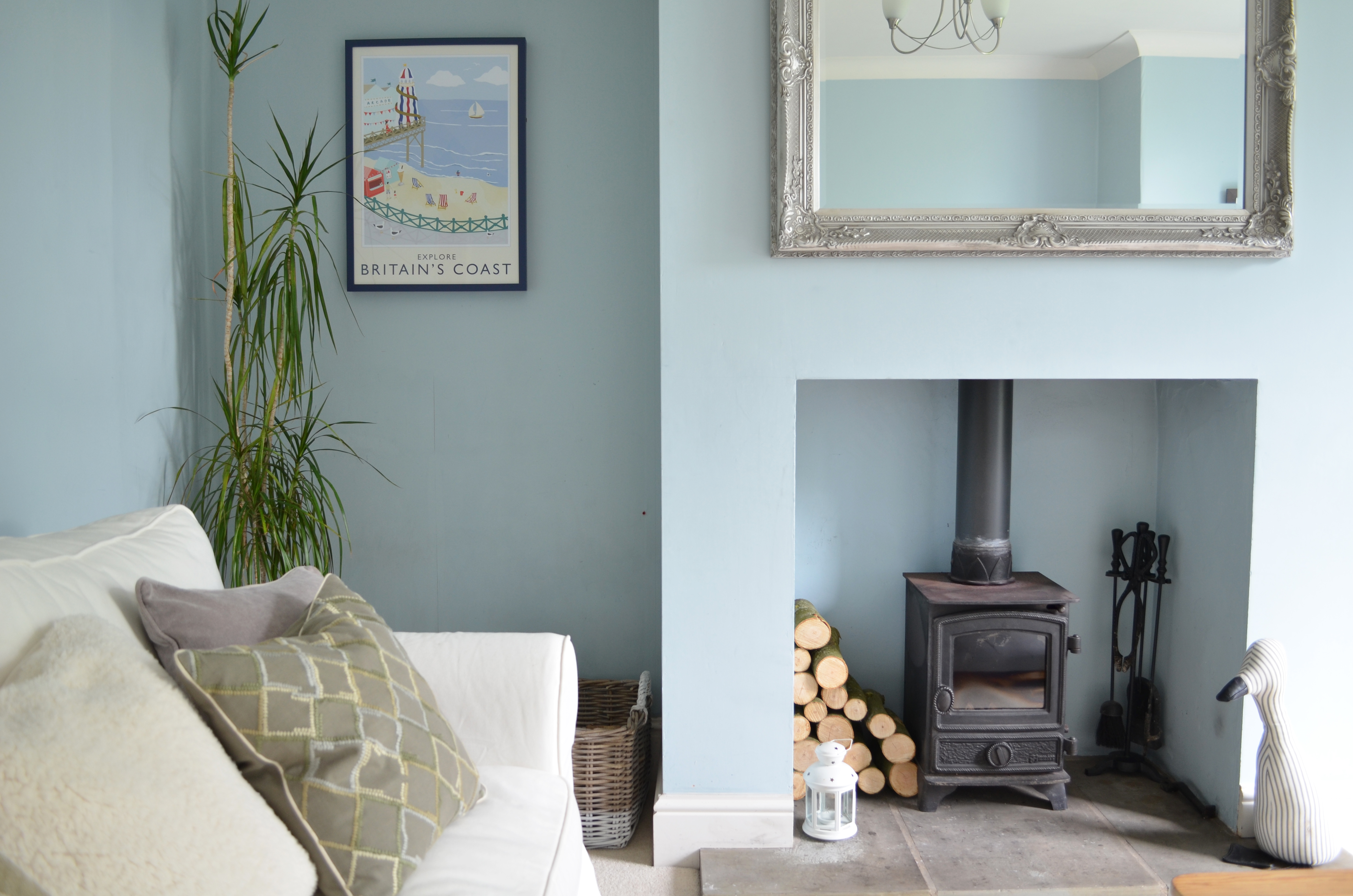 Luckily, the house was left in good condition and the rooms were all painted in fairly calming colours, even if they weren't all to our taste. Moving house can be extremely costly, especially if like us, you are upsizing. But I wanted to put our own stamp on our new place, even if we weren't able to re-decorate just yet.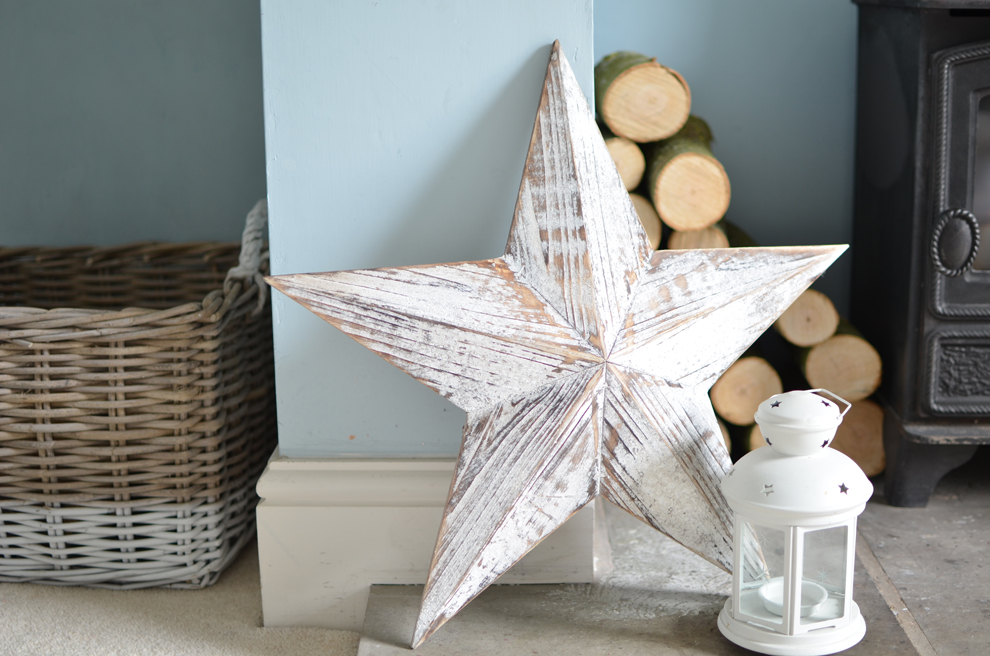 One room which I felt would be easy to update was the living room. It's a lot smaller than our old lounge and so we had bought new smaller white sofas as soon as we moved in which were the main things we invested in. The room was painted in a pale blue colour by the previous owners, and although I initially thought it wasn't a colour scheme I'd choose for a living room, we knew we wouldn't be able to re-paint it yet, and actually, the colour started to grow on me. It's an incredibly calming room to sit and relax in. It's beautifully light and airy in the day and at night, it's warm and cosy with the fire roaring in the woodburning stove and scented candles lit.
I just felt that something was missing. It needed something to make it feel complete, to make it feel like it was ours. I wanted our new house to feel like home and so I set about choosing a few key accessories to pull the look together, without the need for a complete redecoration makeover.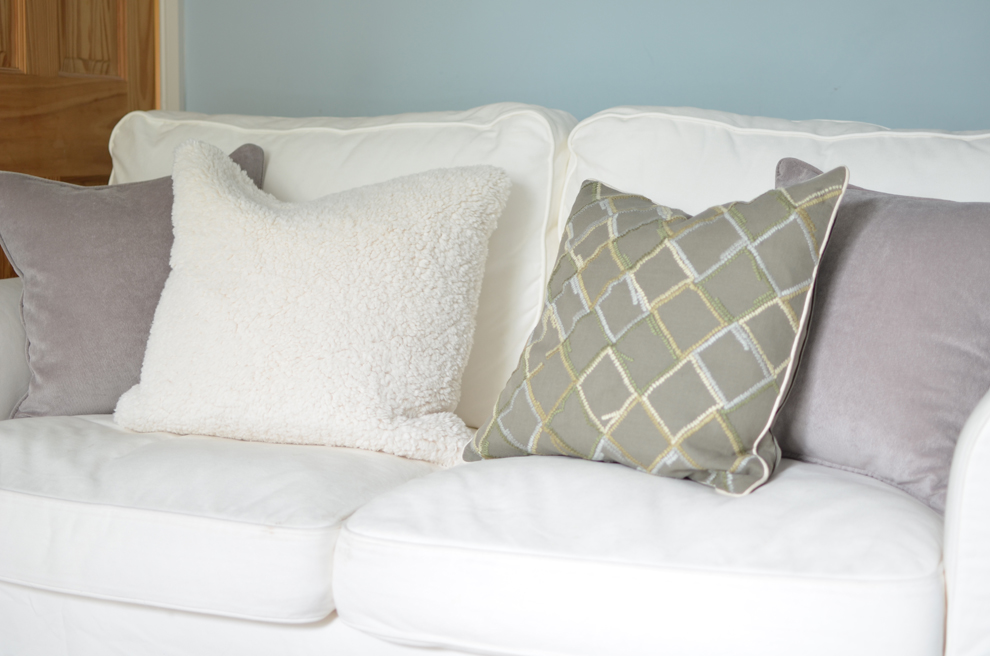 As I mentioned earlier, we had to buy new sofas when we moved in as the sofas from our old house wouldn't have fitted in the smaller space. We chose white sofas, and so I added a selection of Laura Ashley cushions to make them appear a little less stark and cosier. I opted for natural colours- stones, greeny greys and creams. The Clandon Embroidered Cushion is a natural greenish grey and features a lovely criss cross design on. It looks great with the beautiful Kintyre Natural Shearling Cushion. My little boys especially love this one as it's so cosy and soft.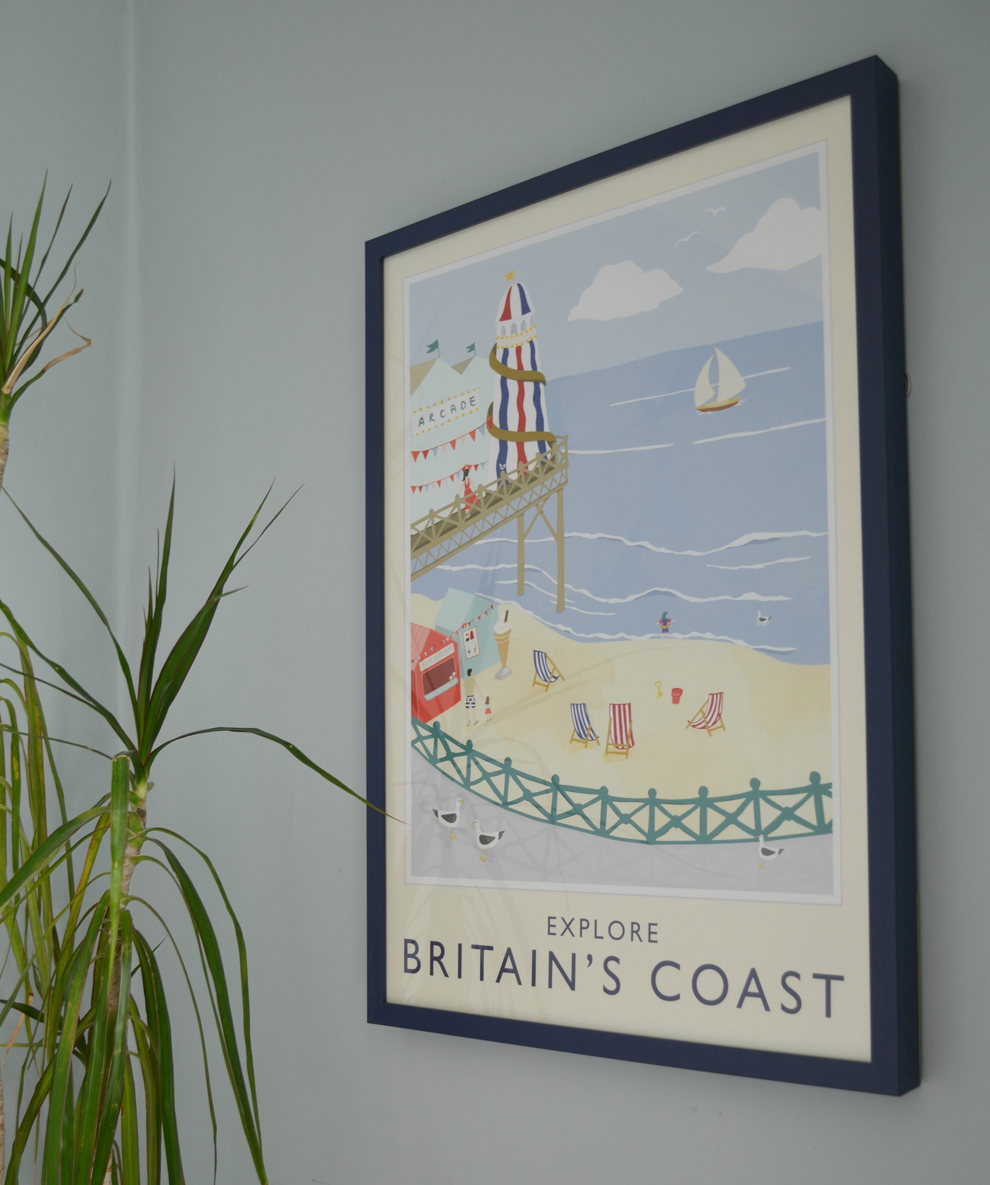 The pale blue colour palette in the room definitely gives it a nautical feel and this British Coast print jumped out at me as soon as I saw it. I'm originally from Brighton, so I have a bit of a soft spot for the good old fashioned British seaside towns as depicted in this stunning print. It's really added so much character to the room and made a real focal point too. I was amazed at how a framed piece of art could make such a great impact on the whole feel of a room.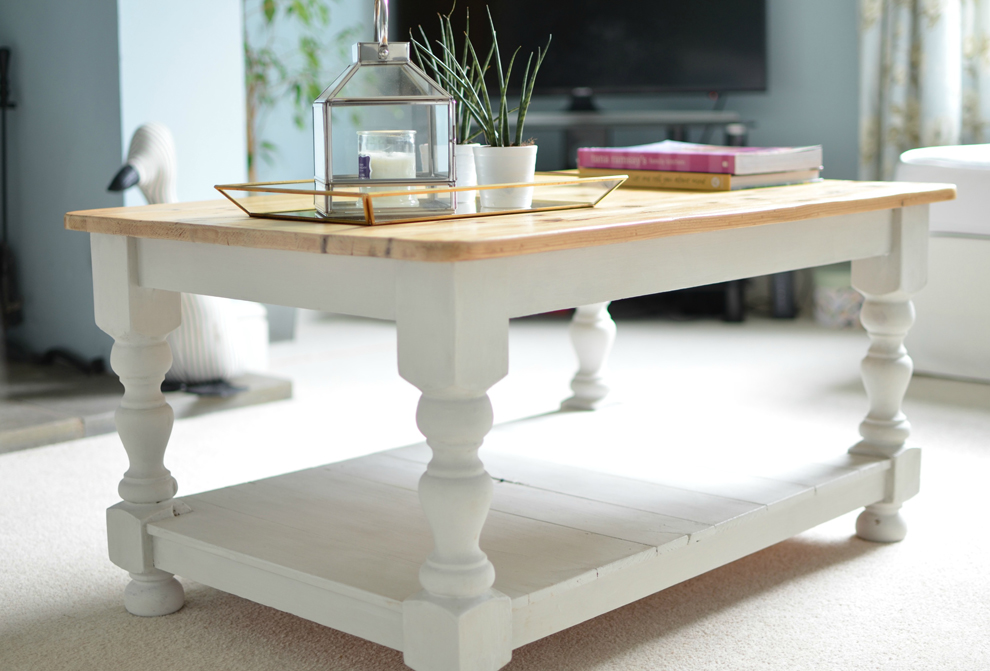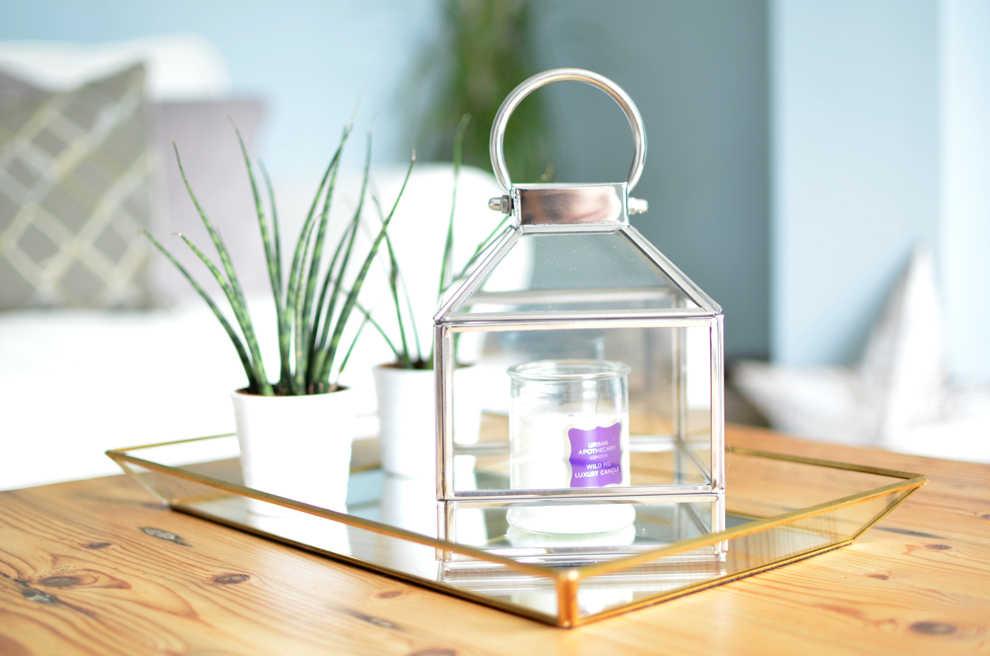 One of the main things we were missing from our new living room was a table. We found a pine coffee table in a furniture charity shop for £30 and renovated it using wax and chalk paint in a light grey. It's made such a difference to the whole feel of the room and I love being able to style the table with pretty accessories. I love the combination of mixed metallics and my new James Silver Tealight Lantern looks great against the Brass and Mirrored tray. I love how it reflects the candlelight in the evenings but also the greenery of the mini succulents too.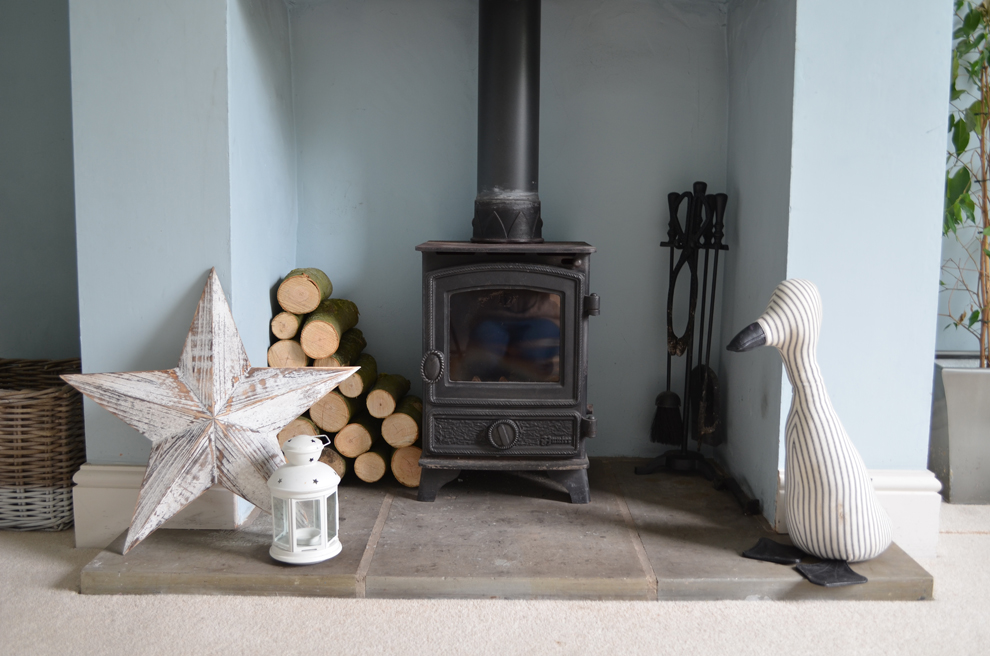 Keeping in with the natural theme, I added a pile of chopped logs next to the wood burner as a feature in the fireplace, and the wooden star and similar style wicker log basket just finished off the look.
Even though we haven't painted the room at all, it's amazing what a difference a few accessories has made to the entire feel of the room. It used to feel a little cold and stark and not quite to our taste, but now, the room feels so cosy and inviting. It's lovely to sit in there and have a coffee and read my favourite magazine in the mornings and in the evenings, I love nothing more than to curl up on the sofa and light a few scented candles. It's made our new house very much feel like home.
How fresh does Amelia's living room look? What sort of shades do you have in your lounge? Let us know below or on Twitter @LauraAshleyUK