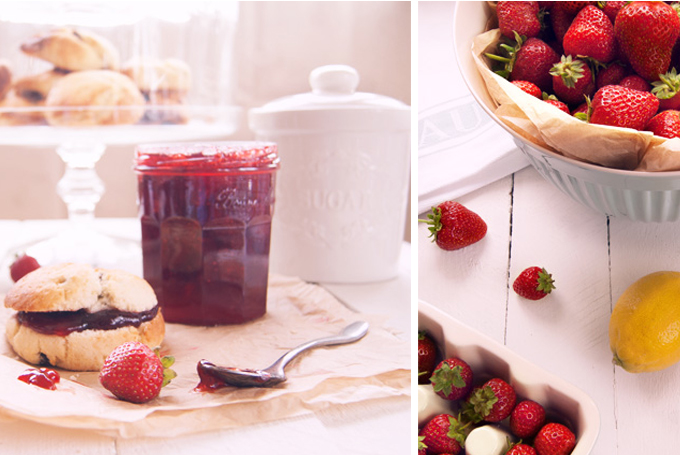 We invited Laura from We Made This Home to show us how to make your very own fruity jam... read more
As you will know we love a good recipe here at the Laura Ashley HQ, especially those quintessentially English ones. On scones, toast or even adding to your yogurt for breakfast, there's nothing we like quite as much as a good homemade British jam. So much so that we invited Laura from We Made This Home to give us her take on the classic strawberry preserve. If that wasn't enough, there's even a downloadable recipe and jam labels in it for you too!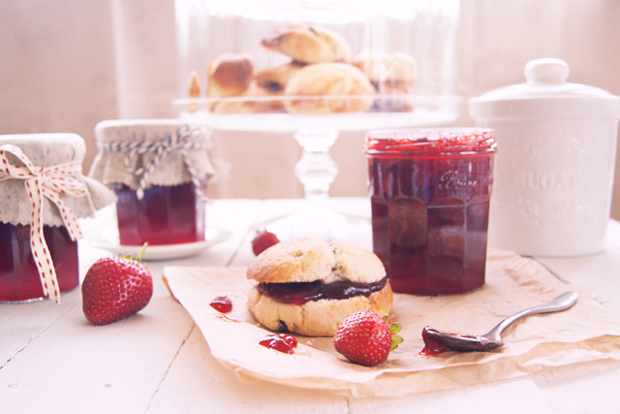 Ceramic Storage Jar | Lidded Glass Cake Stand
You can't quite beat a dollop of homemade jam on freshly baked scones. Nanna has always made her own jam, often using plums from her garden and sending us home with jars at a time, so I thought it was about time I gave jamming a go and to my surprise it was so very simple. The sweet aroma that fills the kitchen as the fruits soften and the sugar melts away is truly scrumptious.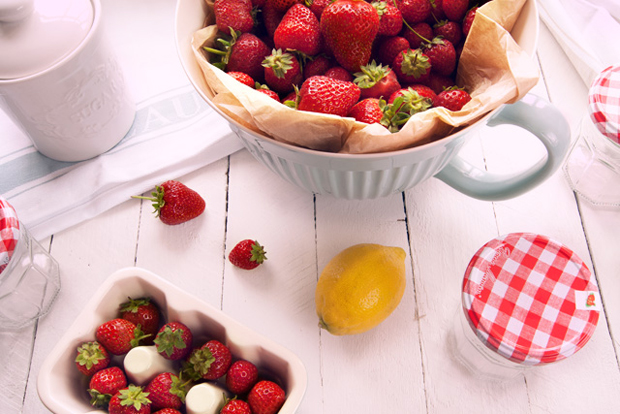 Duck Egg Mixing Jug | Pair of Tea Towels
Ingredients

1kg of fresh strawberries
Juice of one lemon
1kg of Jam sugar
Step 1

First things first, sterilise your jam jars and their lids, for this recipe you will need approximatly 4 jars. Wash them in hot soapy water, rinse well and pop them in a pre heated oven (130º) until they have dried out
Step 2
Wash and hull your strawberries, chopping the larger ones in half
Step 3
Pop the strawberries in a large pan, add the juice of one lemon and set to a low heat, after a minute or so when the fruit starts to soften add the the jam sugar. Turn up the heat, bring to a rolling boil and keep stirring for 5-6 minutes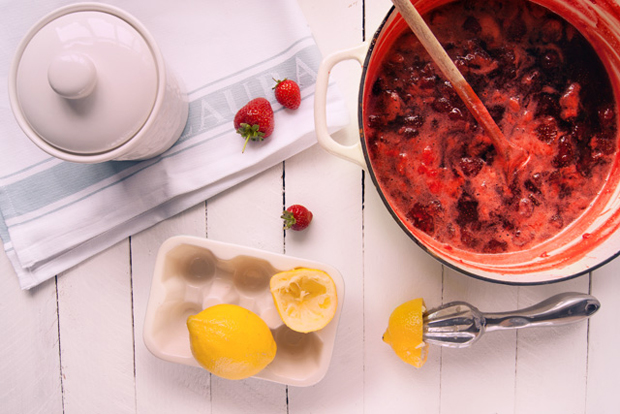 Step 4
Leave the jam to rest for 10 minutes before adding it to your sterilised jars, this will allow the fruit to distribute itself evenly
Enjoy on freshly baked scones or a thick slice of toast. it really is simply delicious.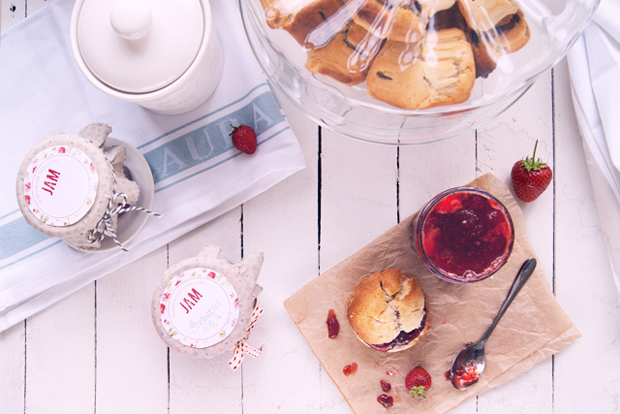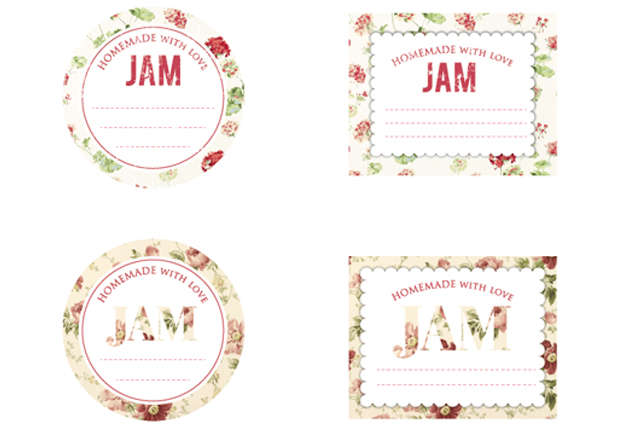 Download these Homemade Jam Labels to add to your jam jar! Perfect for little gifts.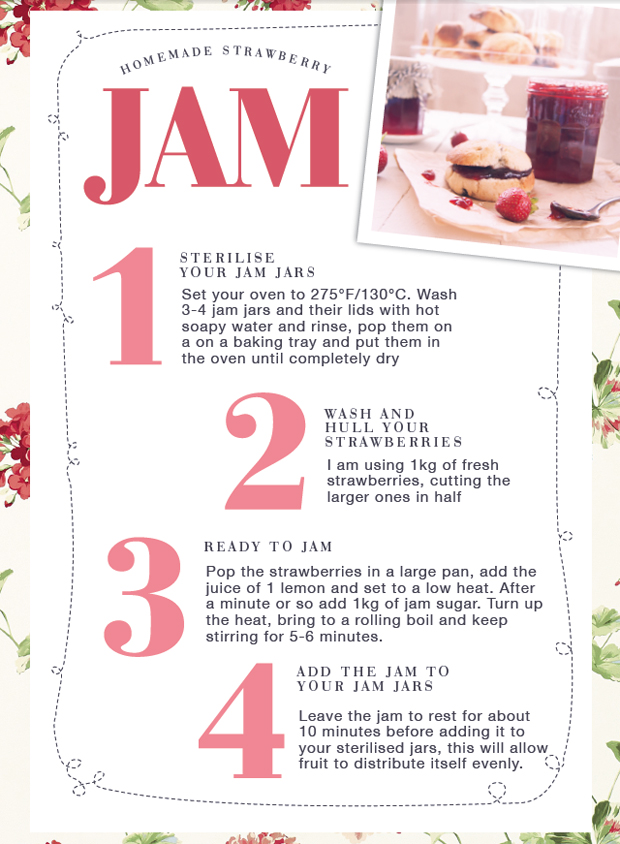 Download this Homemade Jam Recipe and pin it to your fridge!
Many thanks to Laura for sharing this simple yet yummy recipe with us! We'd love to know the different ways you use jam. We've heard it's a great glaze for a main course!