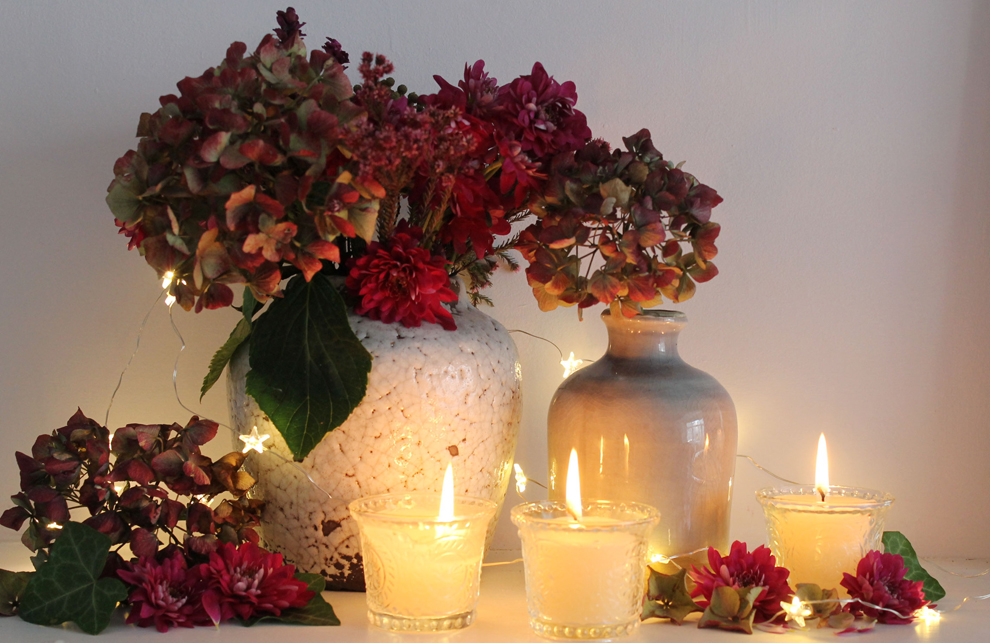 Getting into the Christmas spirit, blogger Charlotte shows us how to use our Make Your Own Candle Kit... read more
Fancy a spot of Christmas craft to get you into the festive spirt? You're in luck! On the blog today we're joined by the fantastic Charlotte of Lotts and lots who shows us how to use our Make Your Own Candle Kit, the perfect craft for a lazy Sunday afternoon. Let's see how she got on…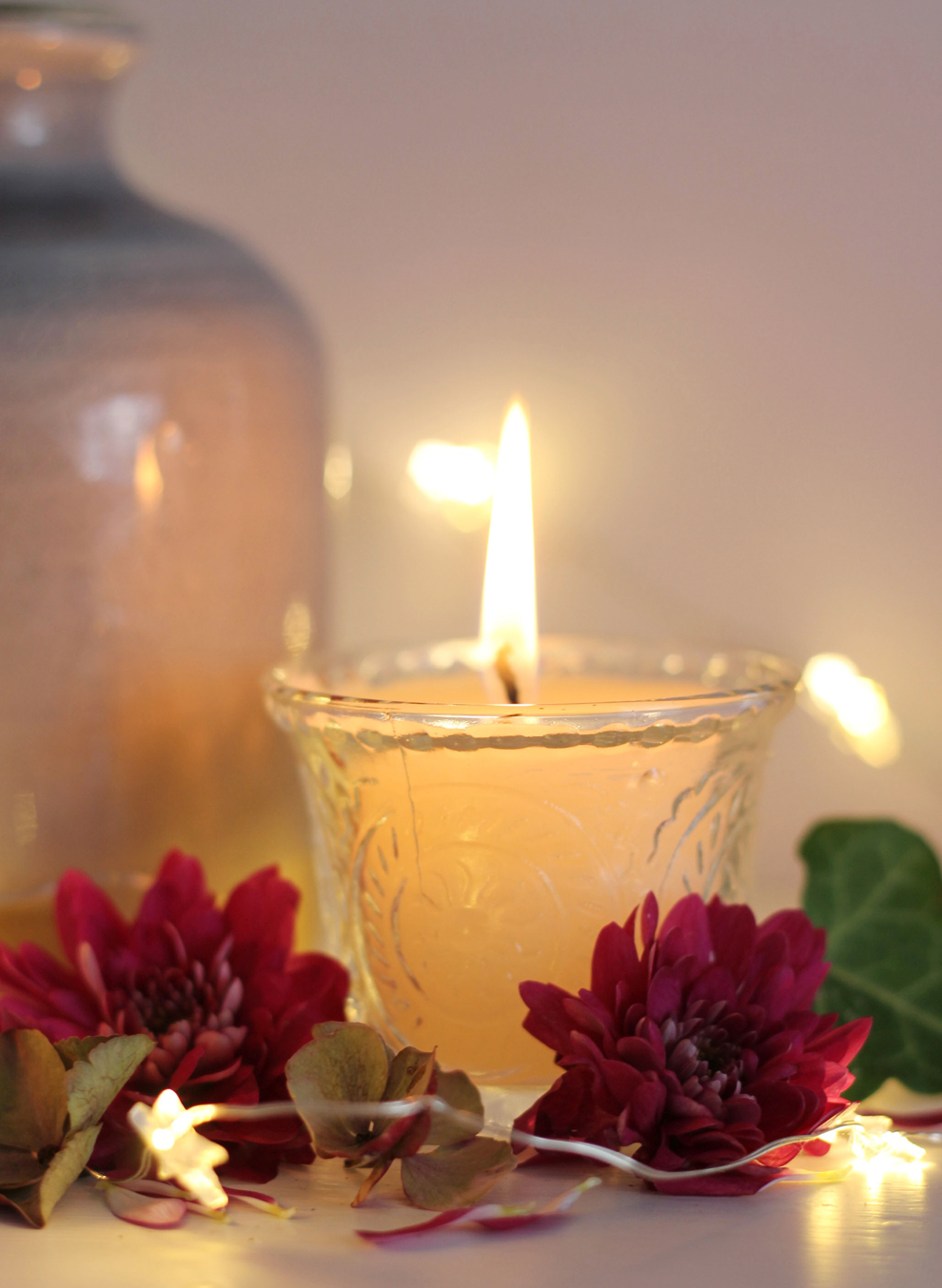 I absolutely love candles so when Laura Ashley asked me to try one of their candle making kits I jumped at the chance. As a DIY blogger my hands are always searching for the next project. I have always wanted to give candle making a go but been put off by the amount of 'stuff' you needed to get started. What's great about these kits is they come with everything you need to make four very pretty votives including oil to make them scented (plus plenty of spare so it's very easy to top up on supplies afterwards).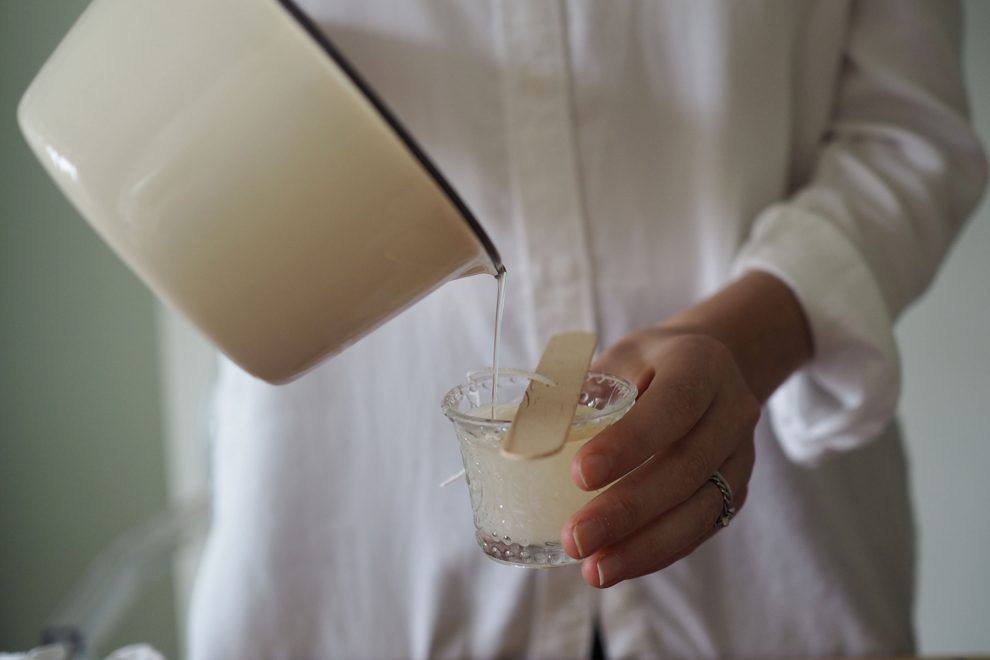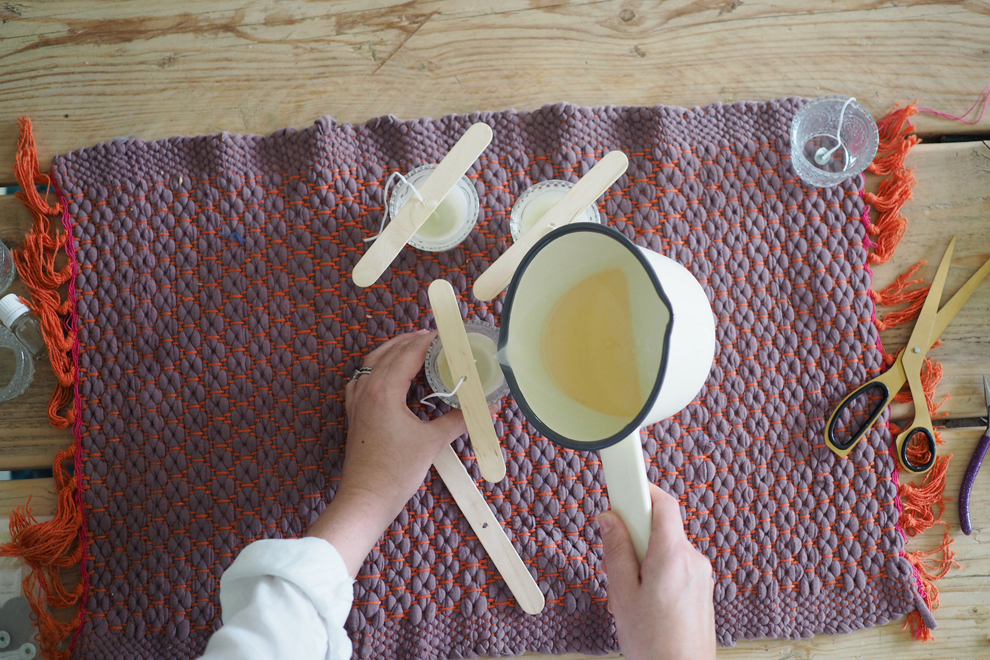 Following the instructions they were really simple to make – I imagined they were going to be really complicated and time consuming but they weren't at all. You need to concentrate on the wax melting part but other than that they make the perfect craft for a cosy afternoon with friends or if you want to make something but don't have the time to embark on a huge project.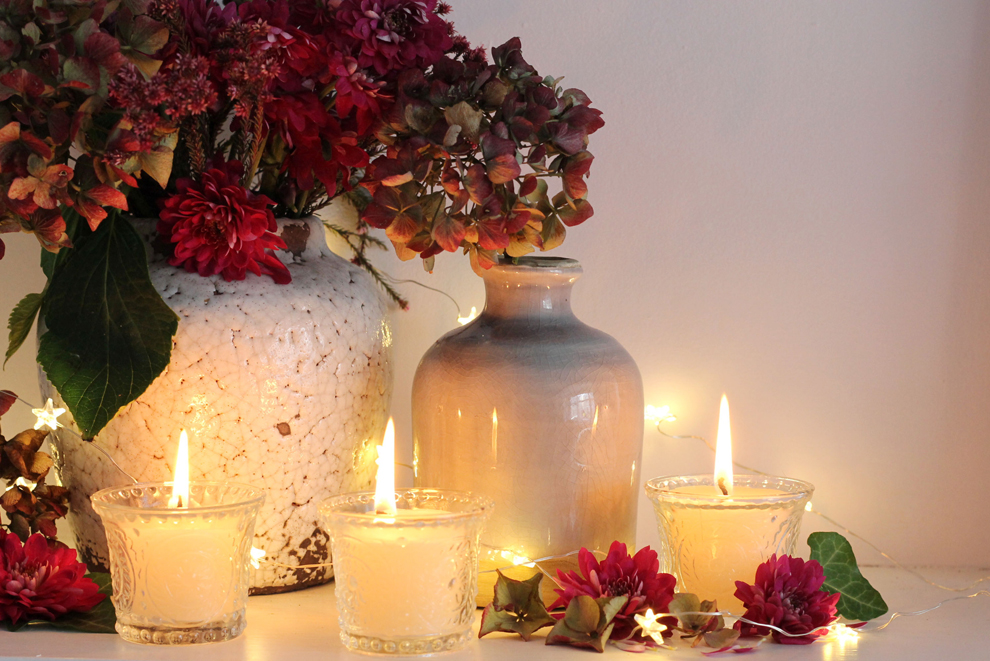 Once the candles had set they were ready to style. I love to change my mantle piece to reflect the seasons. I'm not quite ready to go full on Christmas just yet so used the last of the summers hydrangeas mixed with a few jewel coloured chrysanthemums and these really sweet Laura Ashley wire star lights to create a winter glow. I really like how the light reflects off the votives and will definitely be incorporating into my festive displays as the season progresses.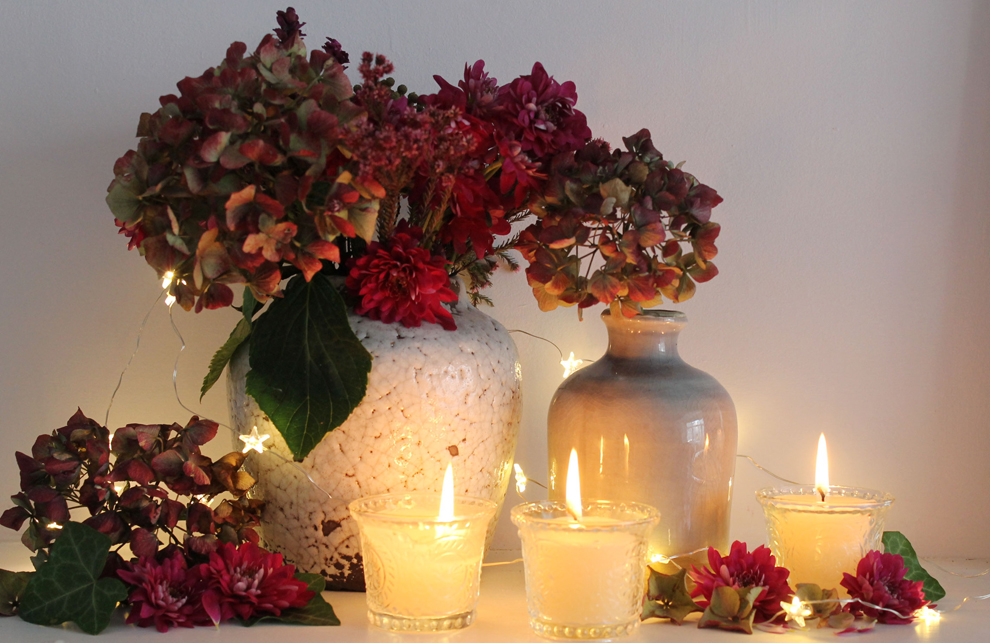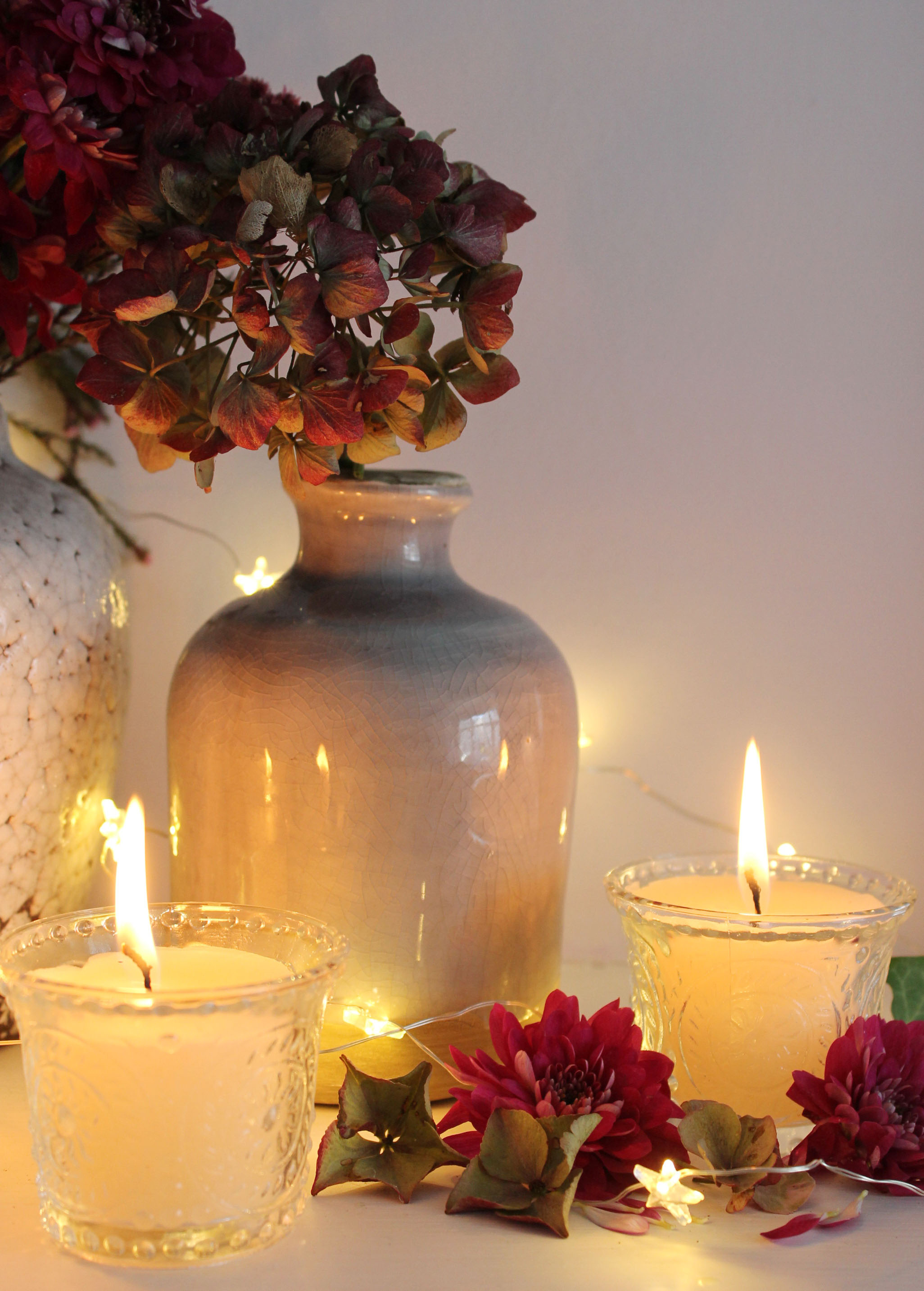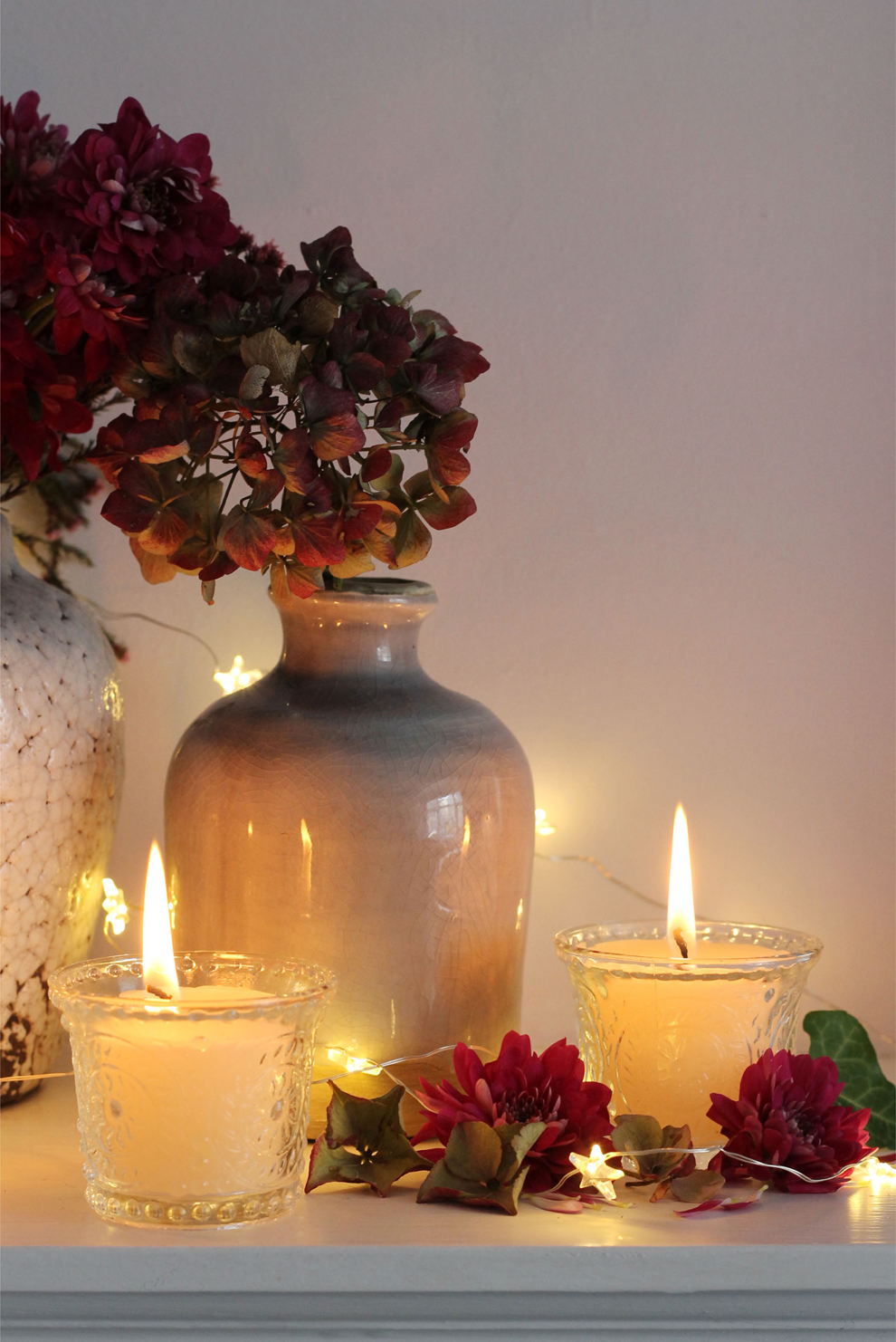 For more seasonal DIY's and crafts come and visit my blog Lotts and Lots. You can also find me on instagram where I share snippets of my creative days. Happy making! x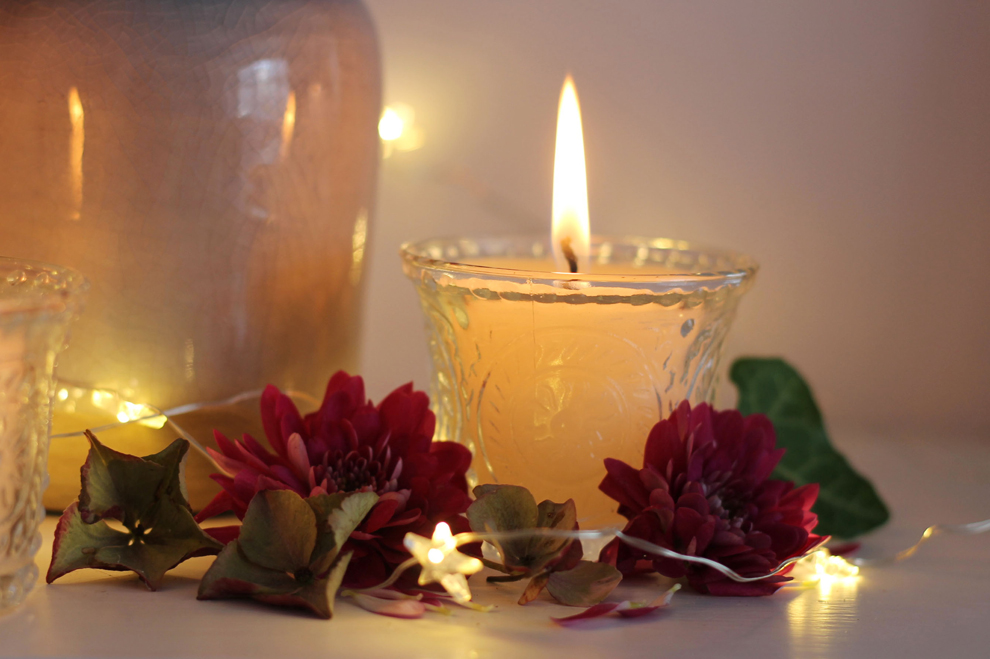 Thanks to Charlotte for sharing her beautiful candle making with us! Looking for a gift idea for crafters? Take a peek below…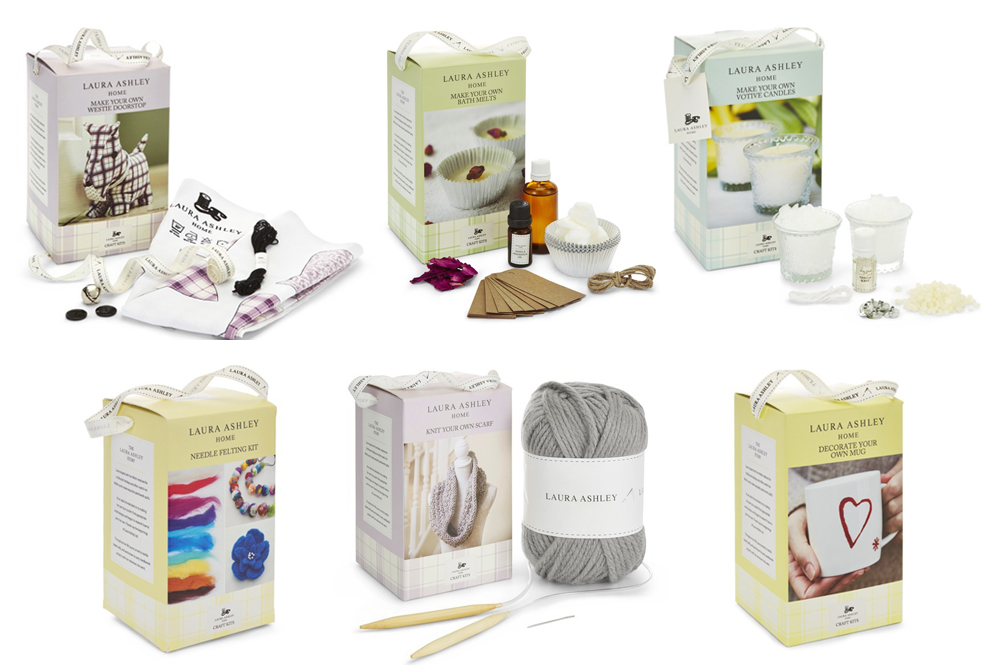 Make Your Own Westie | Make Your Own Bath Melts | Make Your Own Candles | Needle Felting Kit | Knit Your Own Scarf | Decorate Your Own Mug