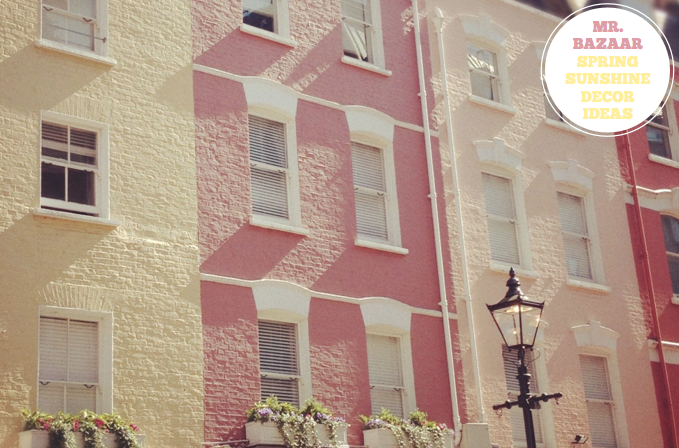 Blogger Will of Bright Bazaar is in a purple haze… read more
Hello there, folks! The summer sunshine of late has inspired me to grab my camera and head out onto the streets of London to photograph the capital's beauty as it basks in the rare dose of rays. The candy hues of Marylebone High Street certainly had me inspired but it was this purple facade that caught my eye the most. Given I'm a big fan of colour, it's no surprise that the building's rich purple hue had me keen to search out some home accessories from the same colour family.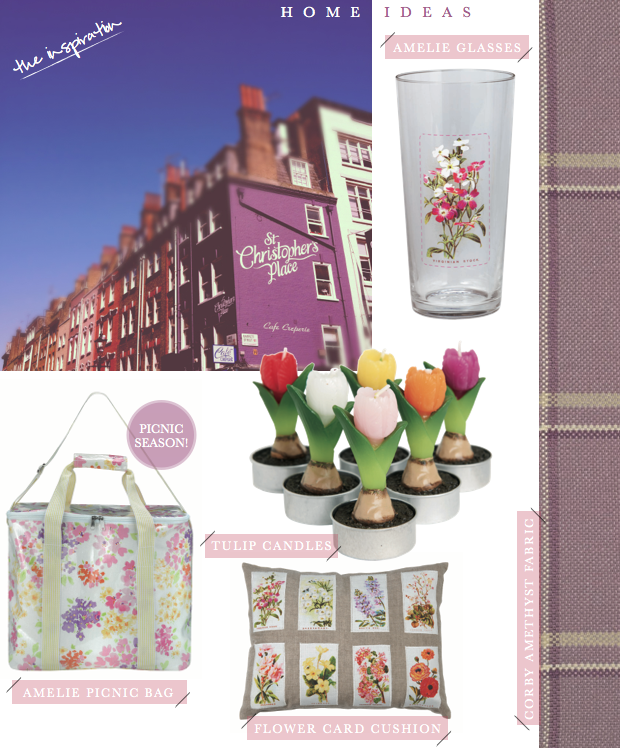 Will's Picks: Amelie glasses / Amelie picnic bag / Tulip candles / Flower Card cushion
Don't you think these Amelie floral printed glasses would make for an ideal accessory to a spring picnic with friends in the park? Or perhaps you're keen to make the most of the bank holidays with some home improvements? Upholstering an armchair in the Corby Amethyst Fabric would certainly create an opulent style statement. If, however, you're looking to add a little purple on a budget, why not treat yourself to some Tulip candles? The perfect little pick me up for when the sunshine inevitably fades!
Will x Bright Bazaar