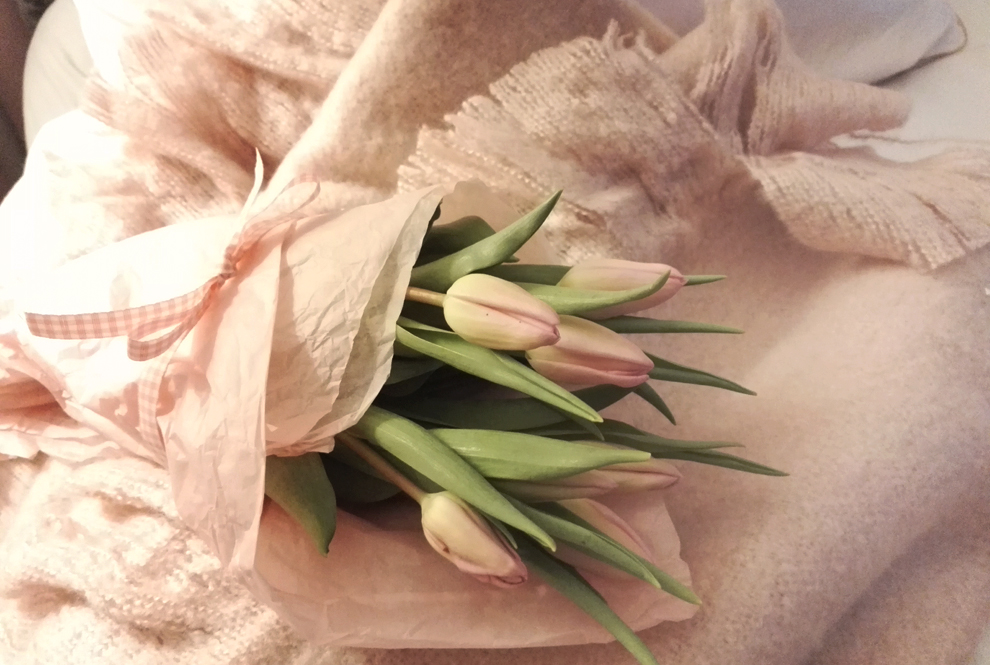 Freshen up your boudoir this season with a few simple accessories... read more
January is always a tricky month for all kinds of reasons. This is why we have the lovely Joanna from Vintage Venues here to give us a few tips on how to get motivated this season by giving our boudoirs a little refresh.
Our homes can feel a bit empty and bleak in the weeks following the festive season. Especially after we have had fairy-lights and festive décor dotted all around the home.  As the season's change and the longer darker nights fade into brighter evenings, I find that this is the perfect time to give my home décor a quick pre-spring update.  The simplest, quickest and easiest way to achieve this fresh look is by changing some of your room accessories. (That's my excuse anyway for having various cushions and throws that I term "seasonal"). However, we all have our own ways of doing this.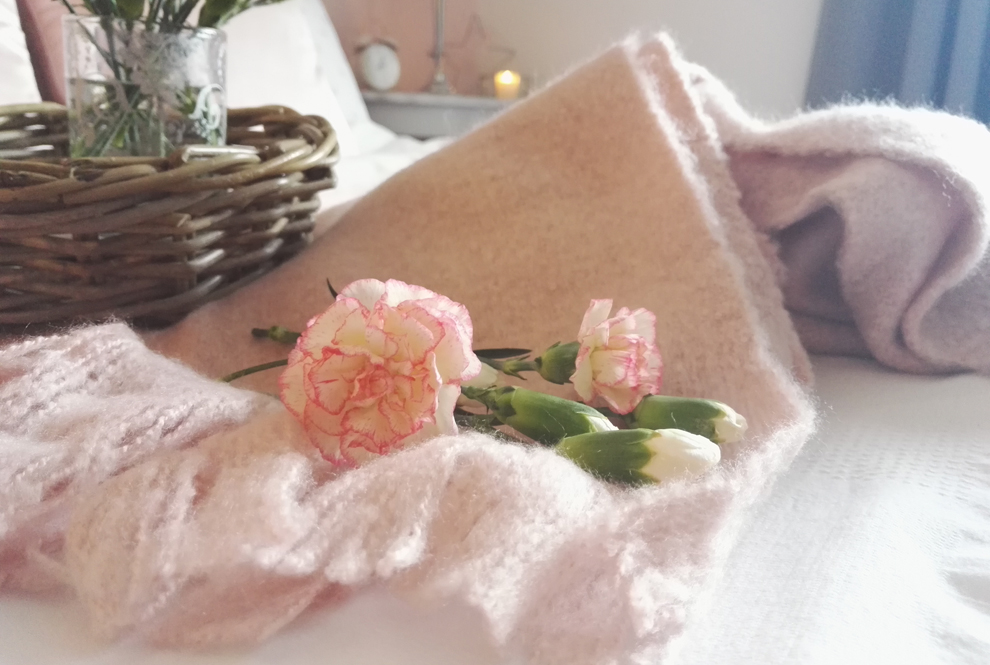 The key is to have completely neutral main items in the room. What works best for me are very soft pale colours such as soft greys, creams or blushes. However, sometimes it is just timeless white for the walls depending on the room type.  From this basic palette, I then build my room themes using various types of accessories.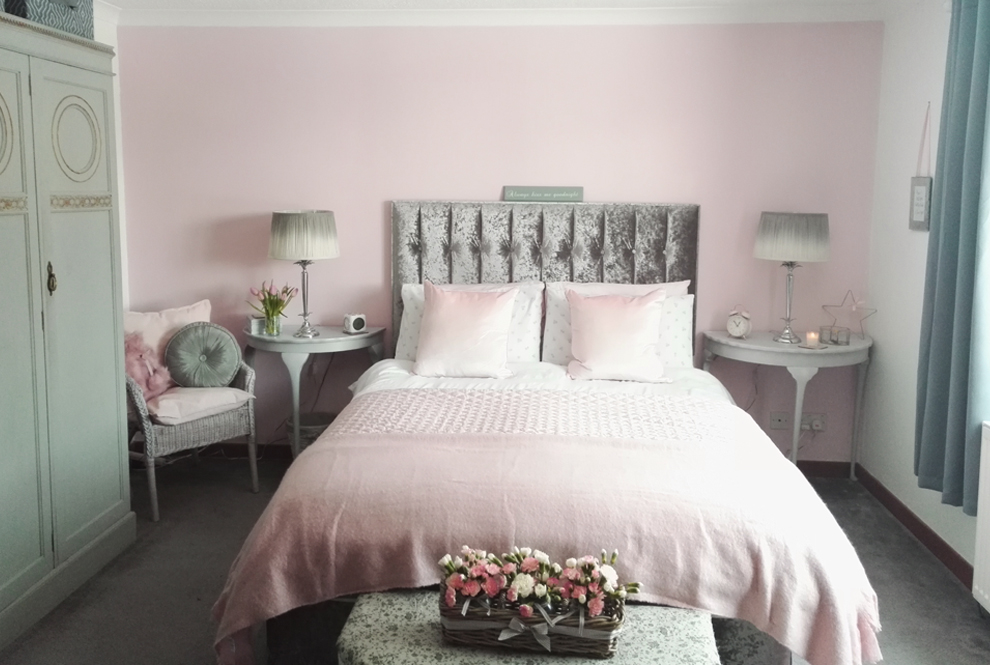 The room I have chosen to update is my bedroom. Nevertheless, these accessories could work for any room. I'm sharing with you how I have achieved a fresh look using items. Ranging from lampshades, cushions and throws through to the tiniest of items such as a coaster on the bedside table. Very useful to protect the table-top from a vase of flowers, a candle or my mug of bedtime hot chocolate. The bed is plain silver crushed velvet and the bedroom furniture is an Edwardian suite sourced from a local antique dealer. I painted it in a soft grey colour, the carpet and curtains are again a plain shade of grey. This means I am able to change the look of the room very easily. The wall behind the bed is painted in a pale blush shade, however, any pale shade could work well.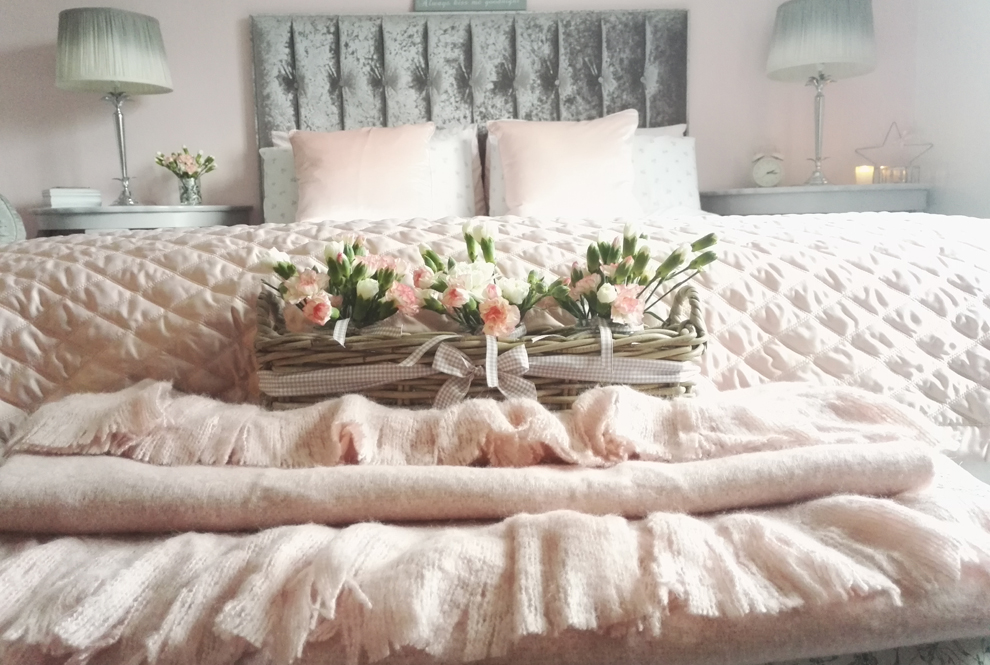 The ombre pleated shades in steel colourway were paired with my existing bedside lamp bases and together these look perfect as a contrast to the blush wall.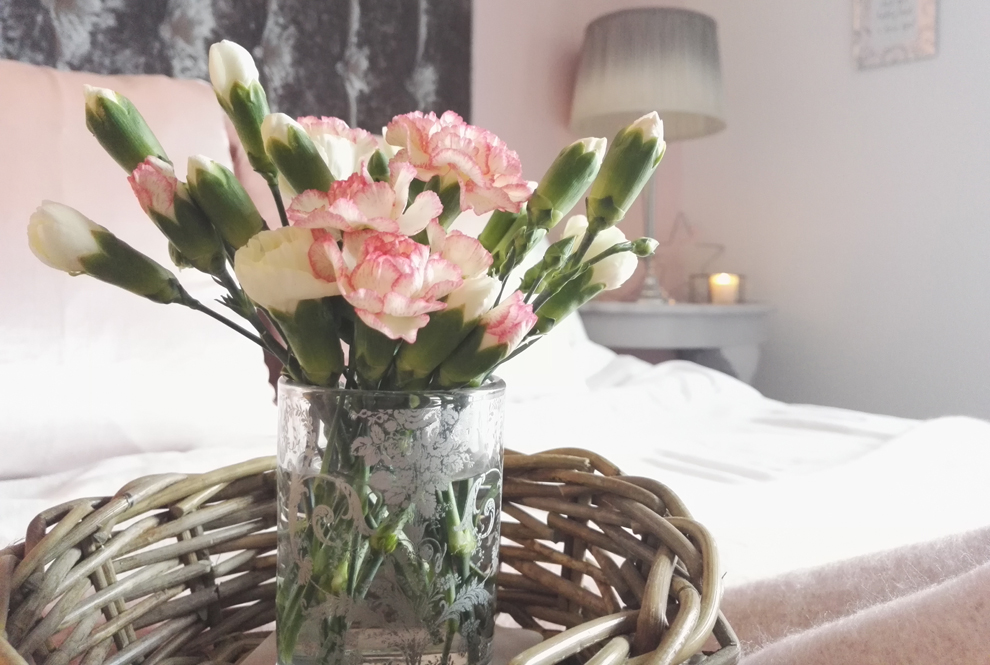 To dress the bed I like to use plain white bed linen. As an accessory, I have layered onto this using the Lizzy blanket in Blush over a quilted throw. The layering of soft accessories such as blankets and throws works well as our weather is so unpredictable and this enables you to choose your preferred level of cosiness. In contrast to the white bedding, the Nigella velvet cushion in Blush perfects the look for me. A favourite range of mine is the Kubu basket range. I have used the storage organiser to create an alternative floral arrangement by tying some pretty ribbon around the basket and inserting some jam jars of complementing fresh flowers.
No bedroom is complete without some accessories to create the finishing touches. I have used various items such as Josette silver tea light holder purposed as a mini vase for some fresh blooms. I placed these inside the versatile Kubu basket used here as a mini basket tray.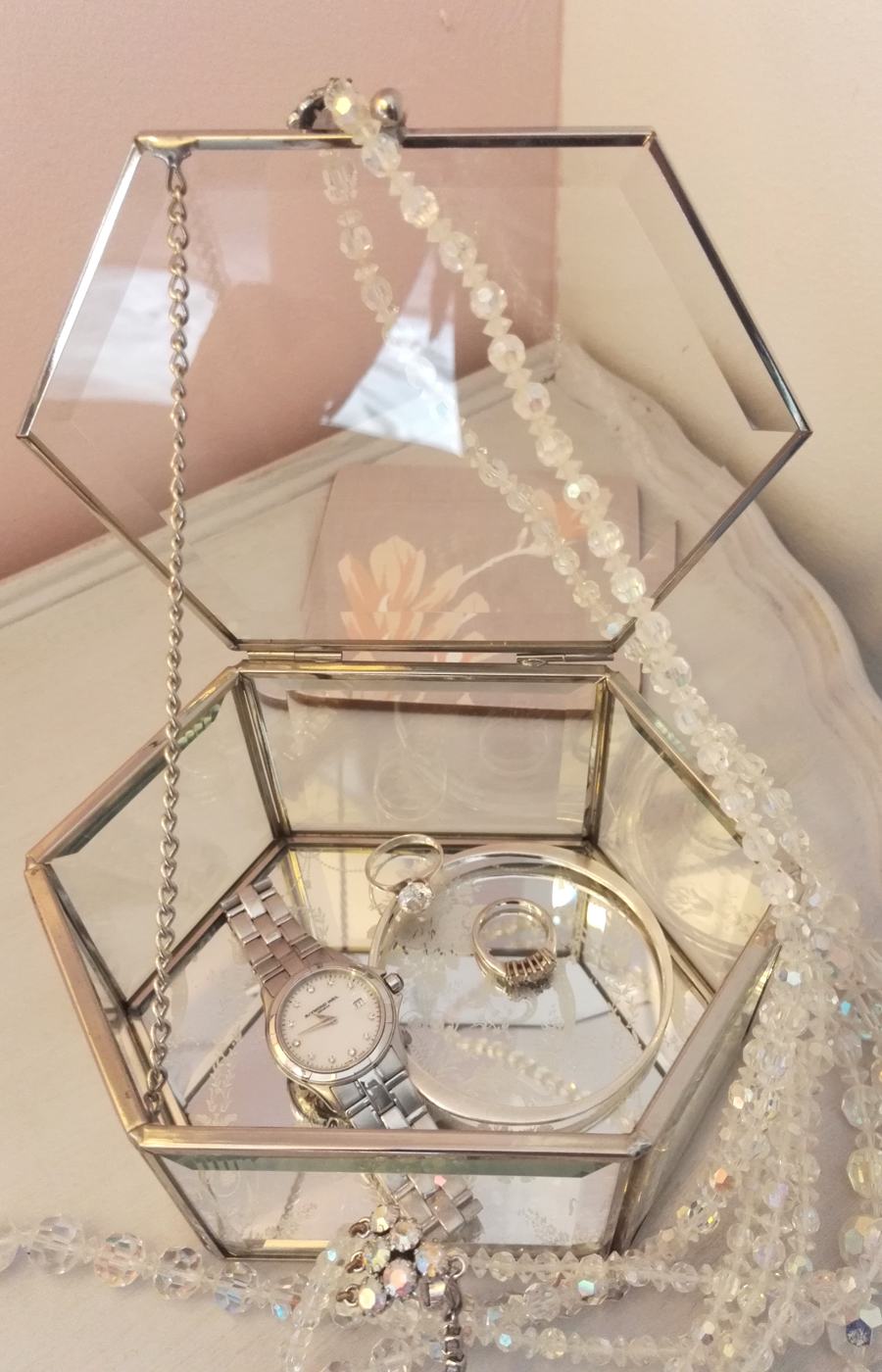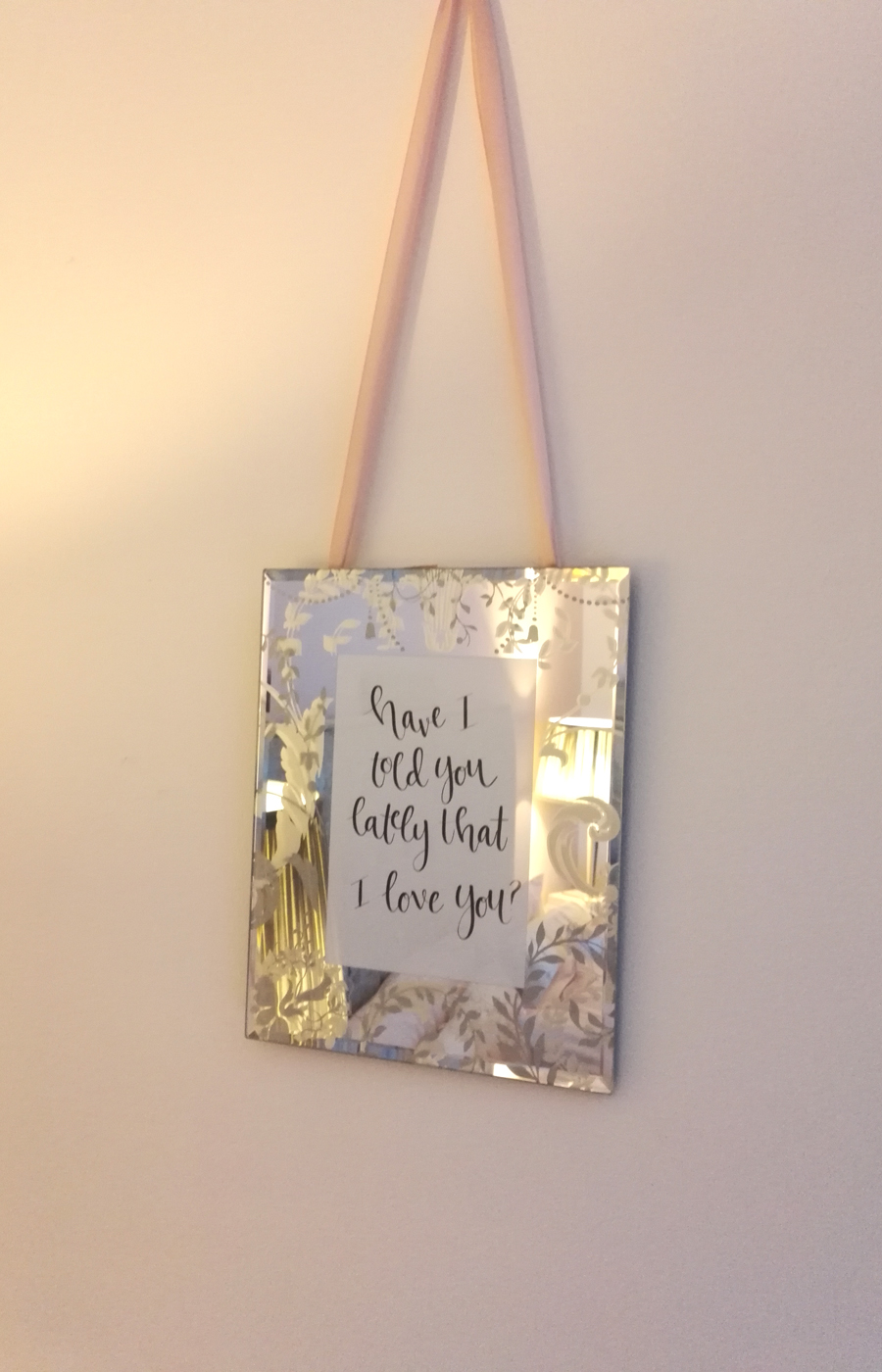 As a long-time lover of the full Josette range, I have a sweet little Josette jewellery box, however, it is no longer available. You can find a similar one here. Lastly from the Josette range, I styled this gorgeous photo frame with a printed quote I already had. I used the blush ribbon from the Lizzy blanket to make the frame into a pretty wall hanging.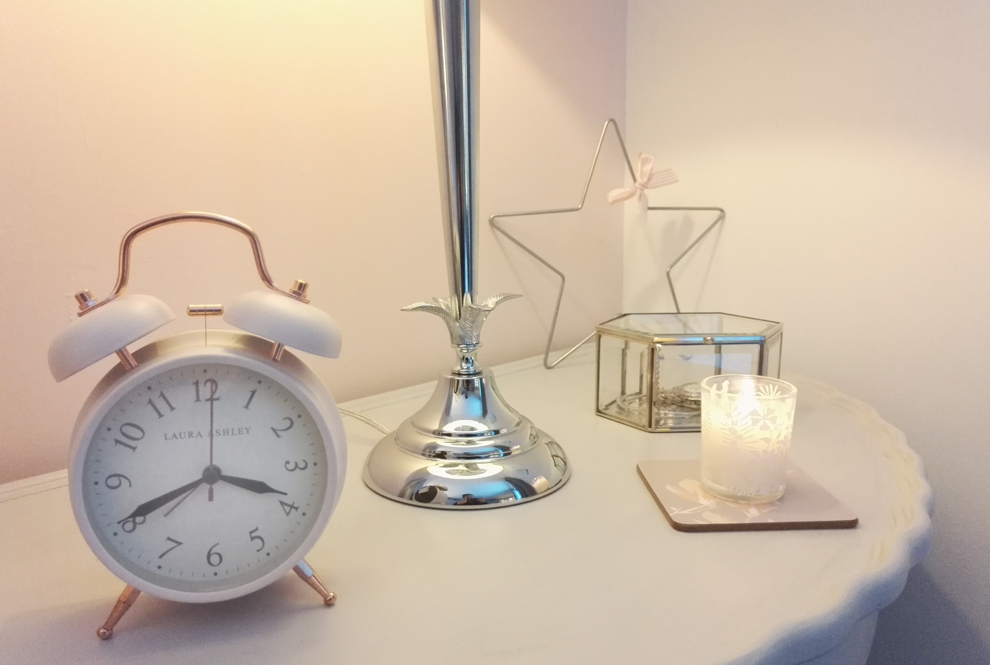 And what bedroom is complete without a stylish alarm clock? This Blush bell alarm clock finishes my update perfectly. It is a definite for anyone who has ever slept through their alarm. I can testify just how effective it is!  The coasters are a perfect match for the room too and are part of the Magnolia Blush range. I hope I have inspired you to give your bedroom a makeover on a budget by simply styling it using some new accessories.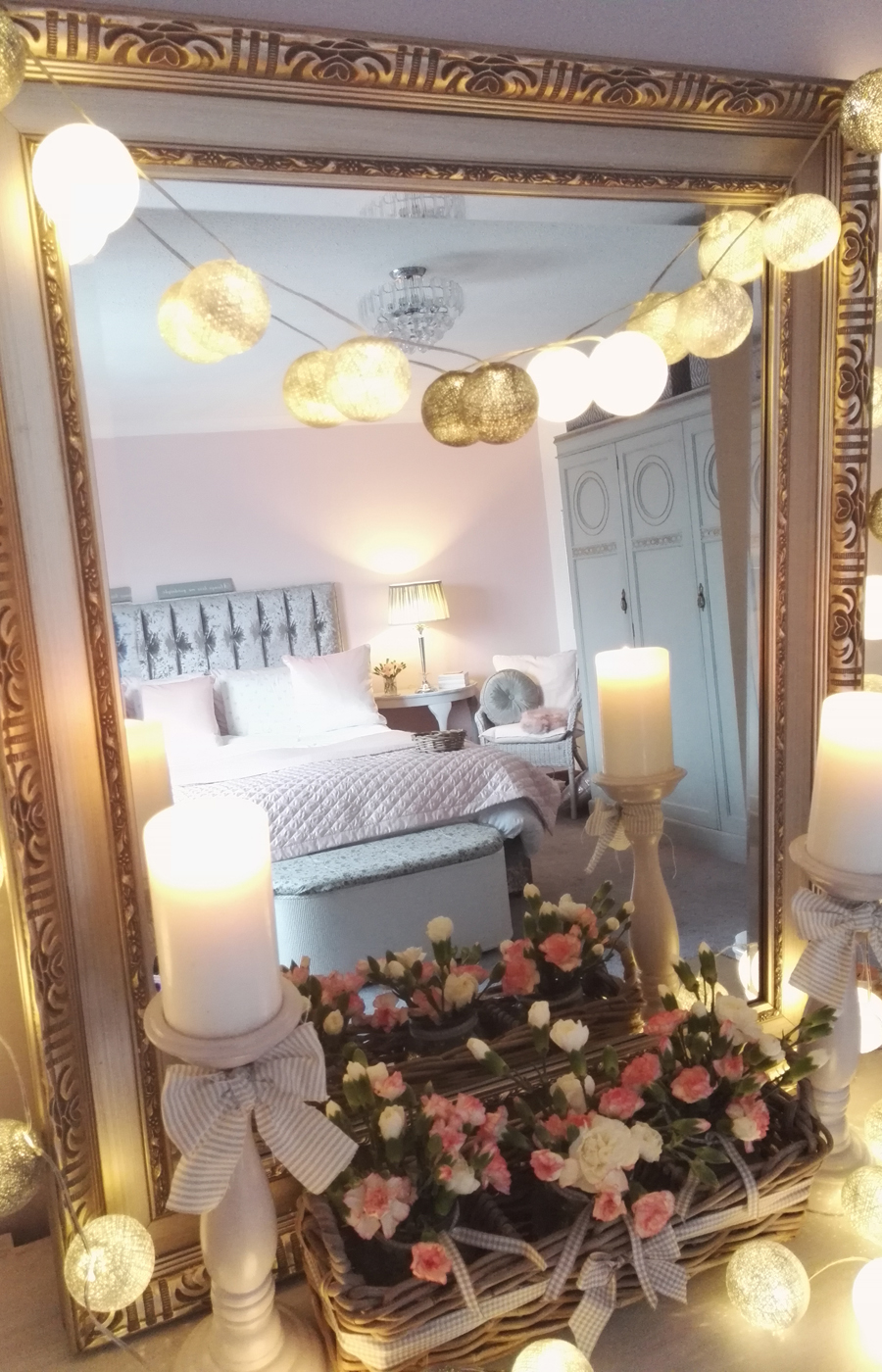 These candlesticks were from Laura Ashley a few years ago now. I have just painted them in grey and tied some fabric bows around them to match my theme.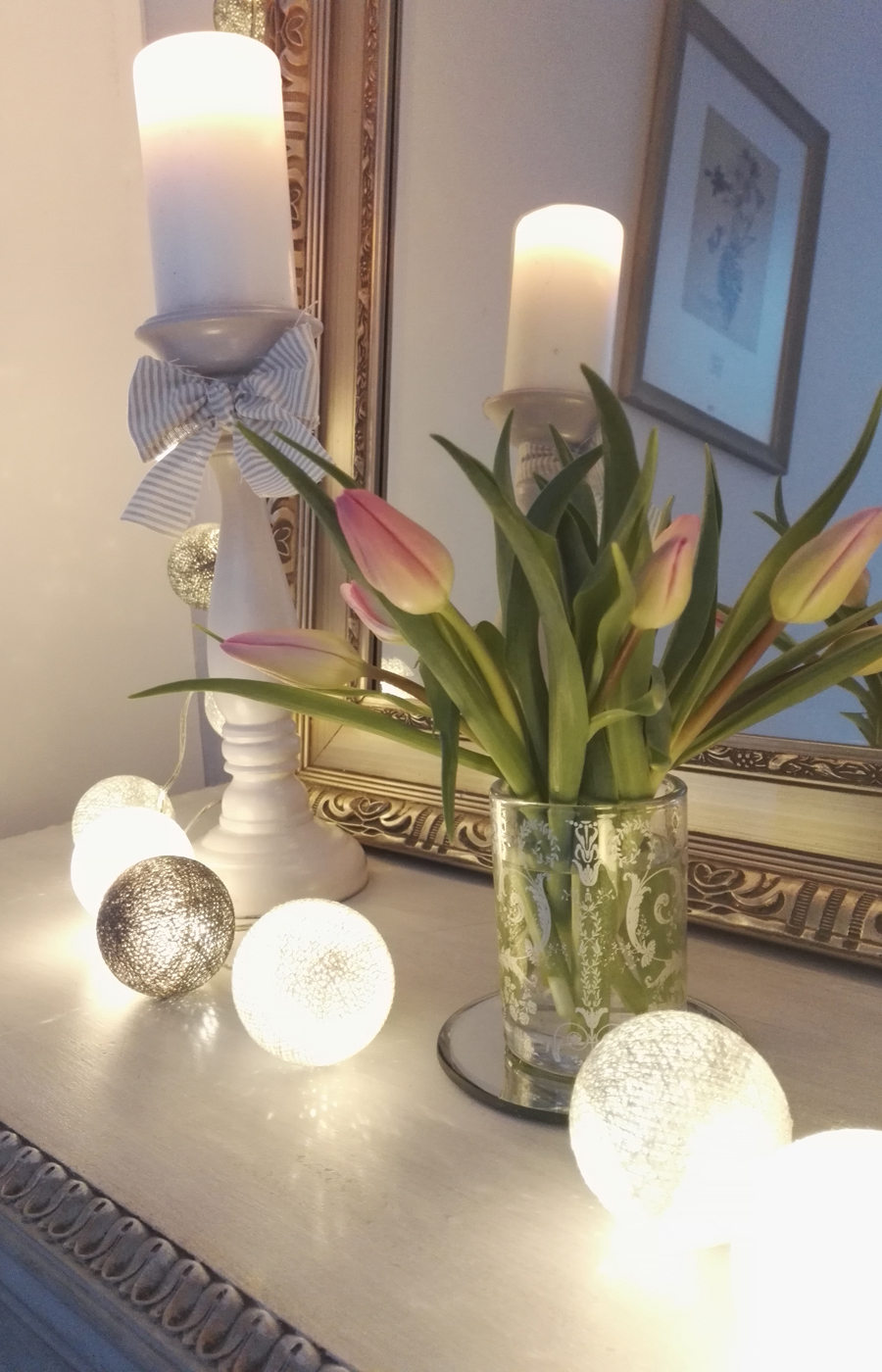 So with these simple accessories, your bedroom will be as good as new and this means you can start the year off with a clear boudoir and a clear mind.
Have you made some changes to your bedroom this season? Let us know below or @LauraAshleyUK.