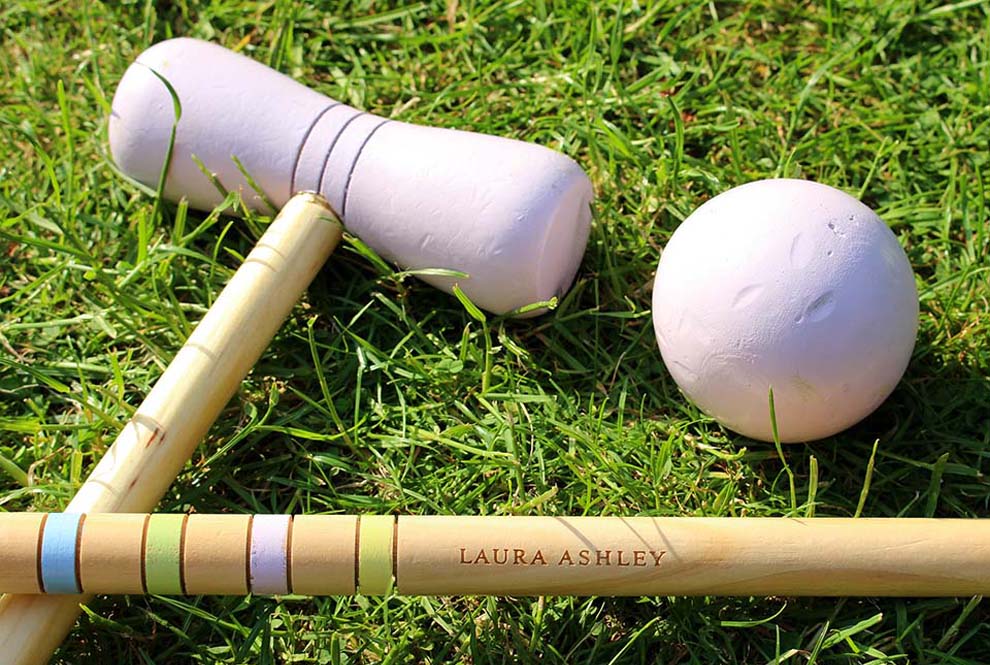 Join us as we spend a lazy afternoon with Heledd from Running In Lavender read more
Join us as we spend a lazy afternoon with the lovely Heledd from Running In Lavender. 
Hi, I'm Heledd from Running in Lavender blog. I'm married and have three young daughters aged 8, 5 and 2, who keep me very busy.  With the summer months now ahead of us and the promise of warm, sunny days to come I thought I'd share some of our favourite outdoor family activities with you.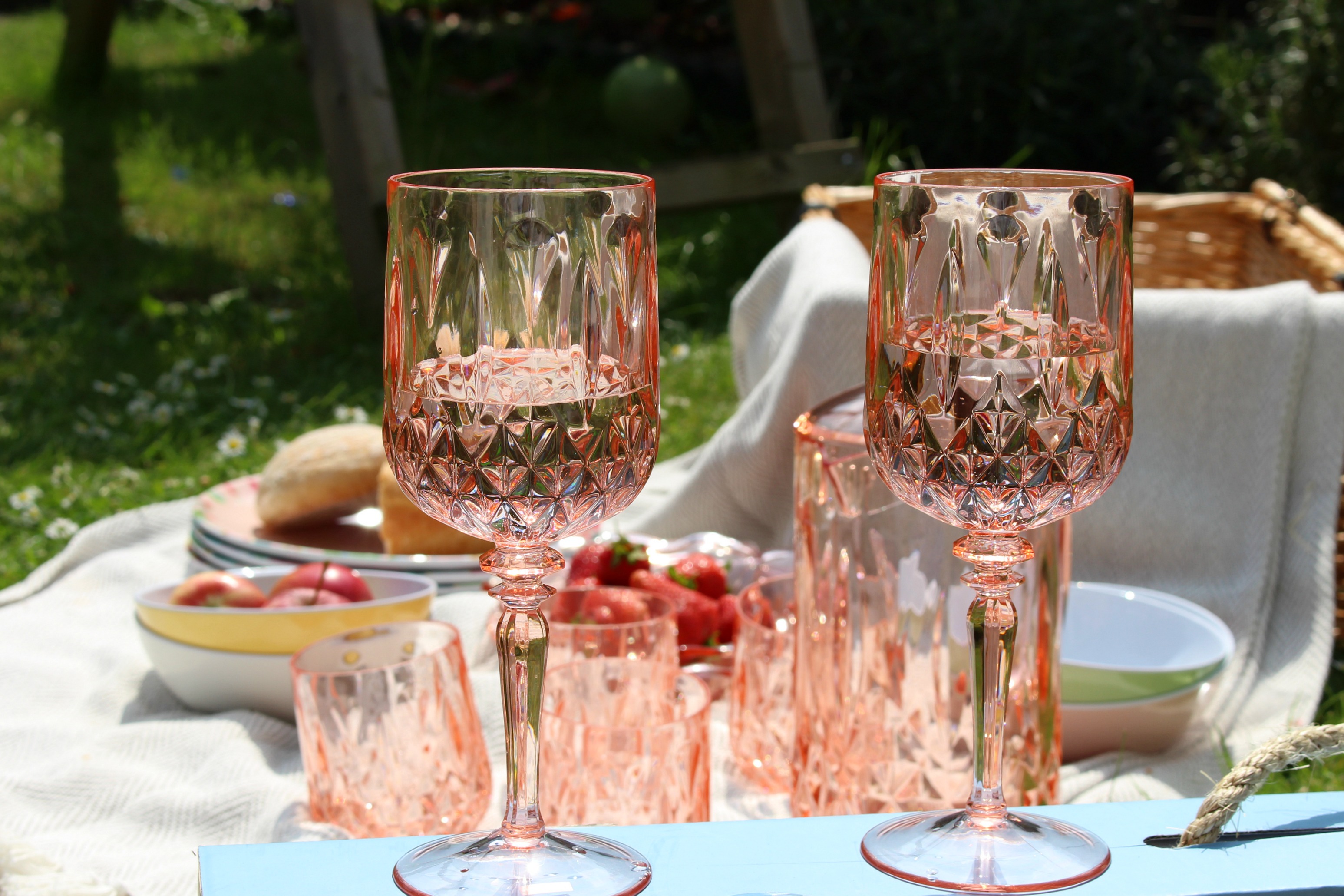 Being outdoors in the fresh air, running around and having fun has to be one of my favourite childhood memories. It is still something I love doing with my own daughters. When the weather is good, all you need is a local park or even your own garden for a lovely, chilled out sunny afternoon.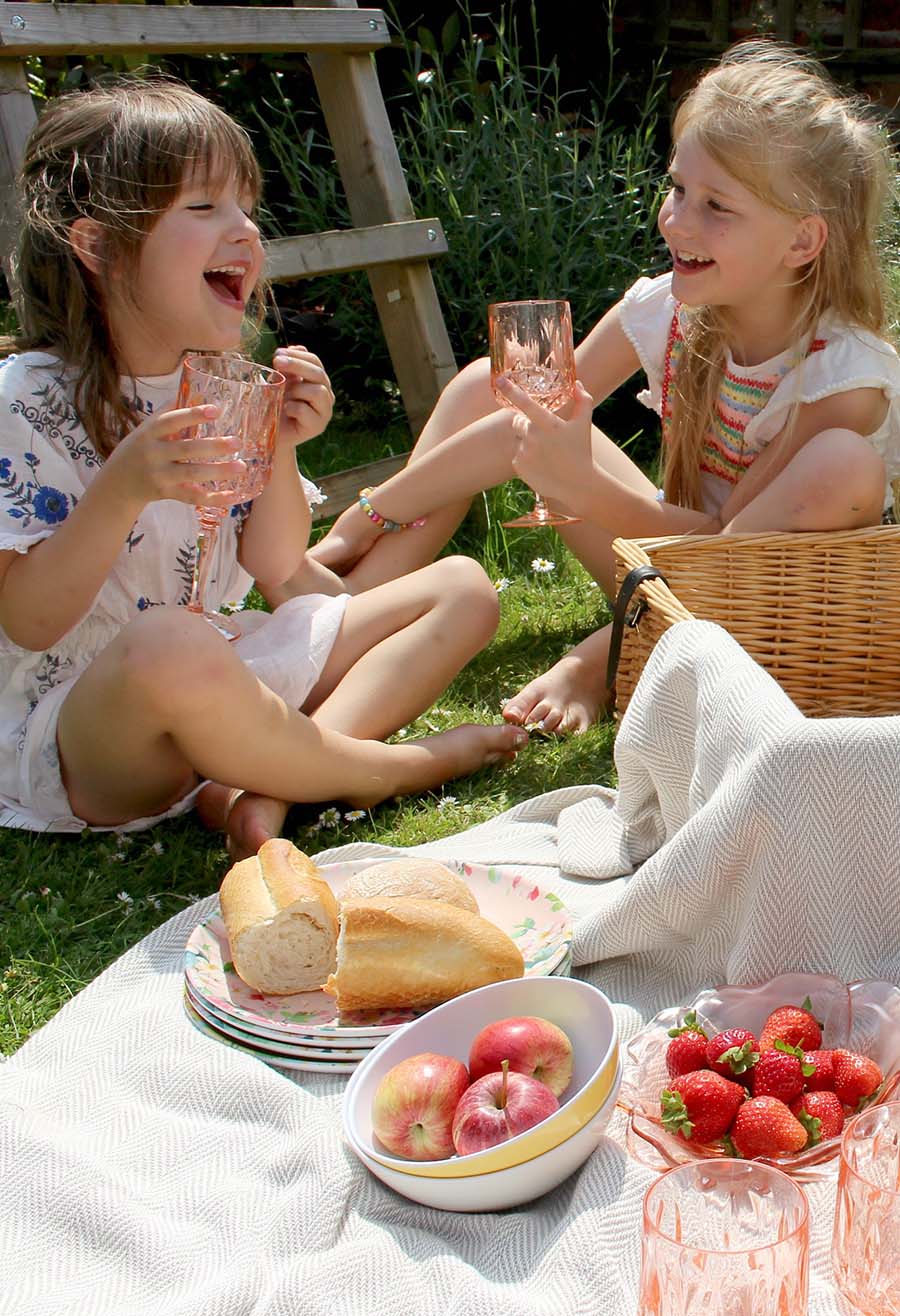 First of all, we're lucky enough to have a big beautiful park right on our doorstep. Lots of our family time is spent there enjoying an impromptu picnic. Usually followed by a game of hide and seek, tag or similar game that has us running around and crouching behind a large tree.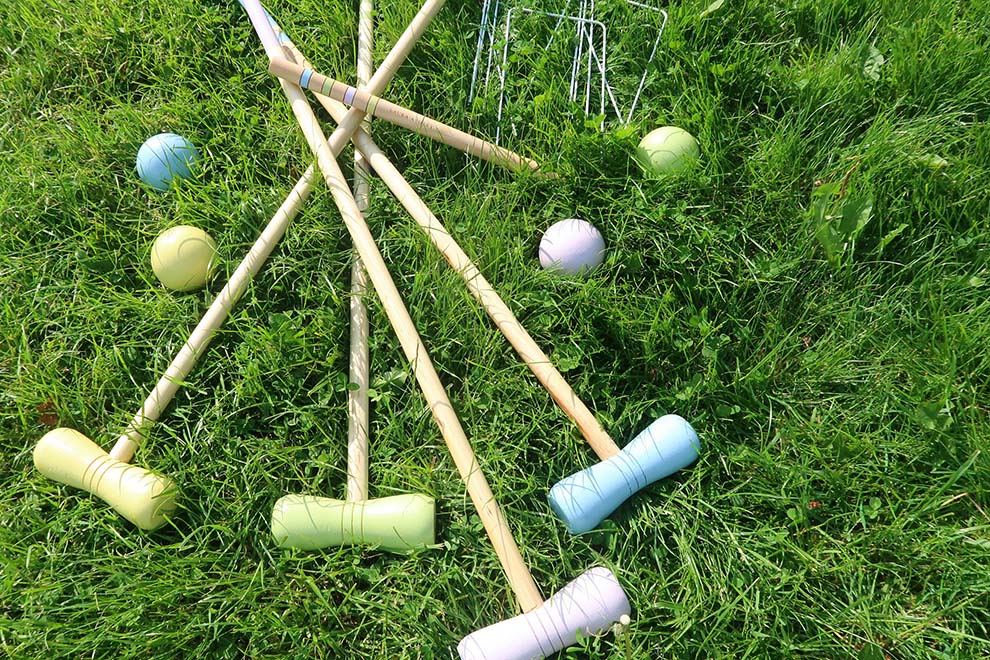 I now have our picnic basket packed with these plastic Laura Ashley plates, bowls and glasses ready to go for any last minute dash to the park for a beautiful picnic on the hop. The designs and colours are so pretty, that they turn even the most basic of picnics into a gorgeous picture worthy of an Instagram shot.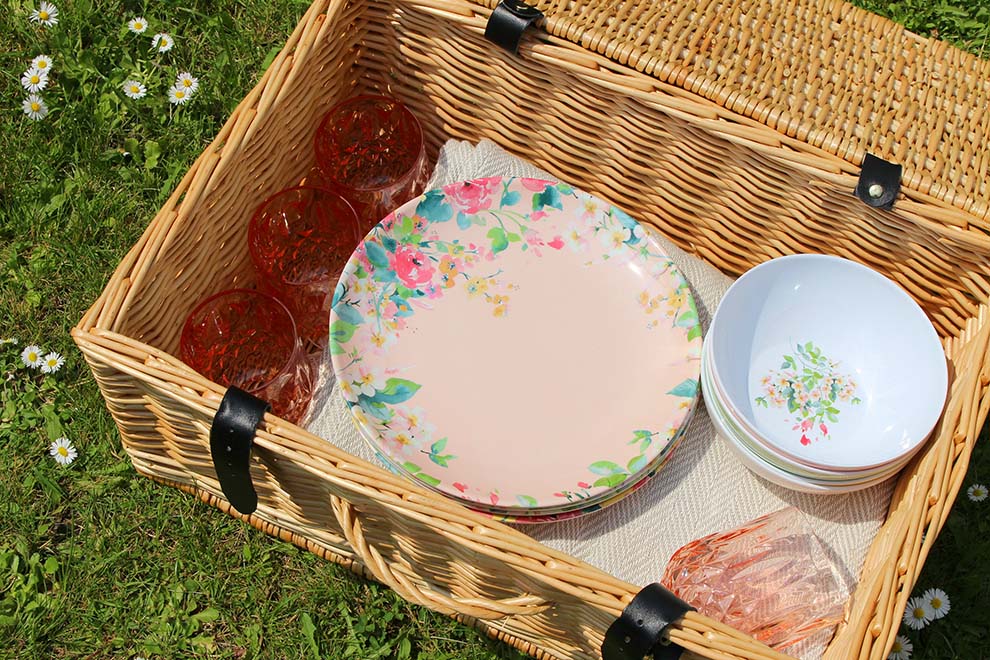 My eldest two are especially taken by the plastic wine glasses and love drinking their apple juice from them. Pretending to be 'ladies' while lifting their glasses and saying 'cheers' to each other.
I love that everything's a game to them. Even a simple picnic in the park turns into a scene from one of their favourite Lewis Carroll or Roald Dahl storybooks. When they saw this new croquet set in the garden they were overjoyed. Imminently they looked at each other and shouted: "do you play Croquet". Reminiscent of the Queen of Hearts from Alice in Wonderland.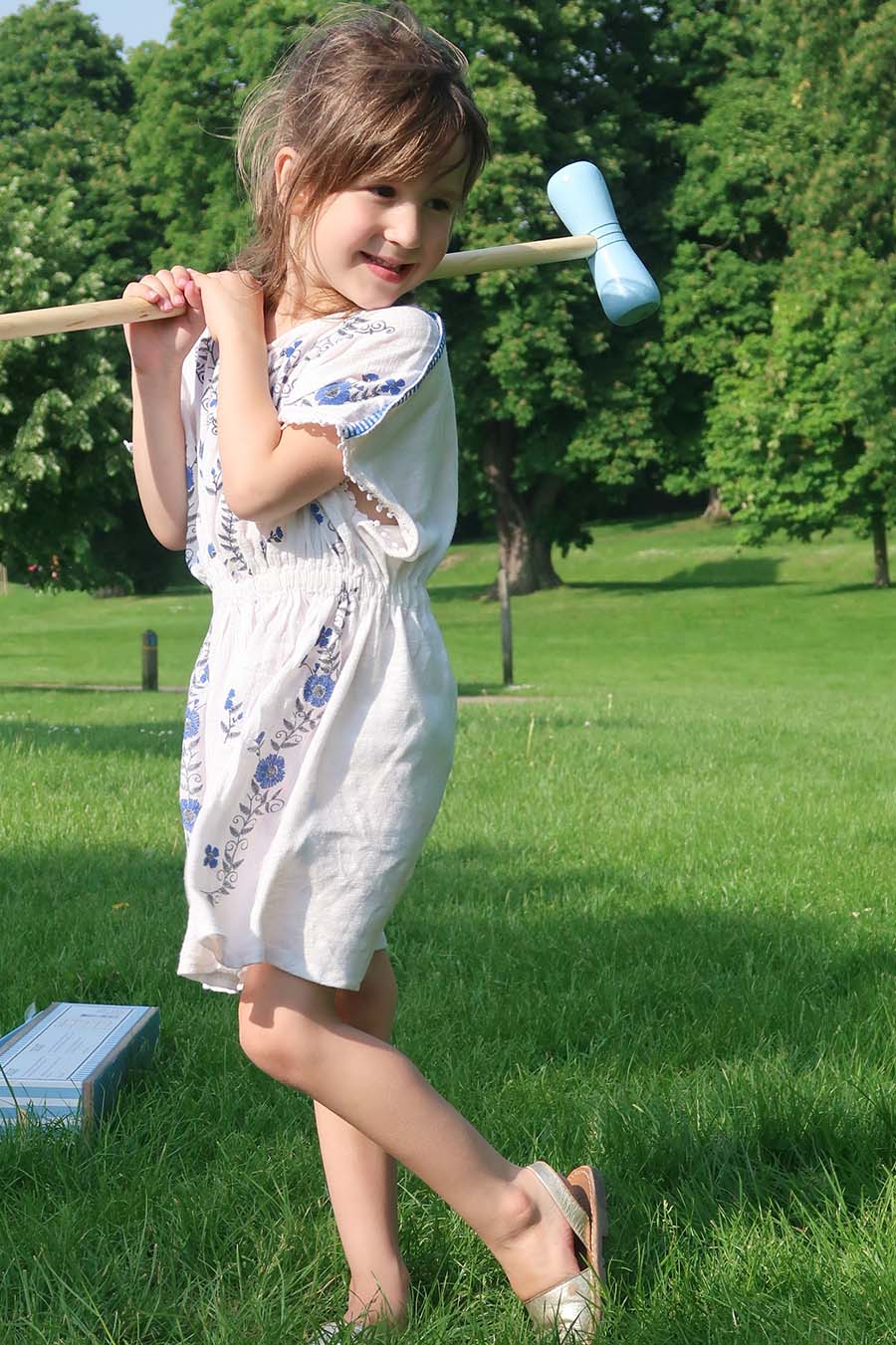 Having these games and playing them as a family makes us happy, they're simple things that we enjoy doing together. Just like playing board games or cards in the colder winter months. Being present and making sure we make time for each other at the weekend is so important. So these are just a few things we do to make this happen.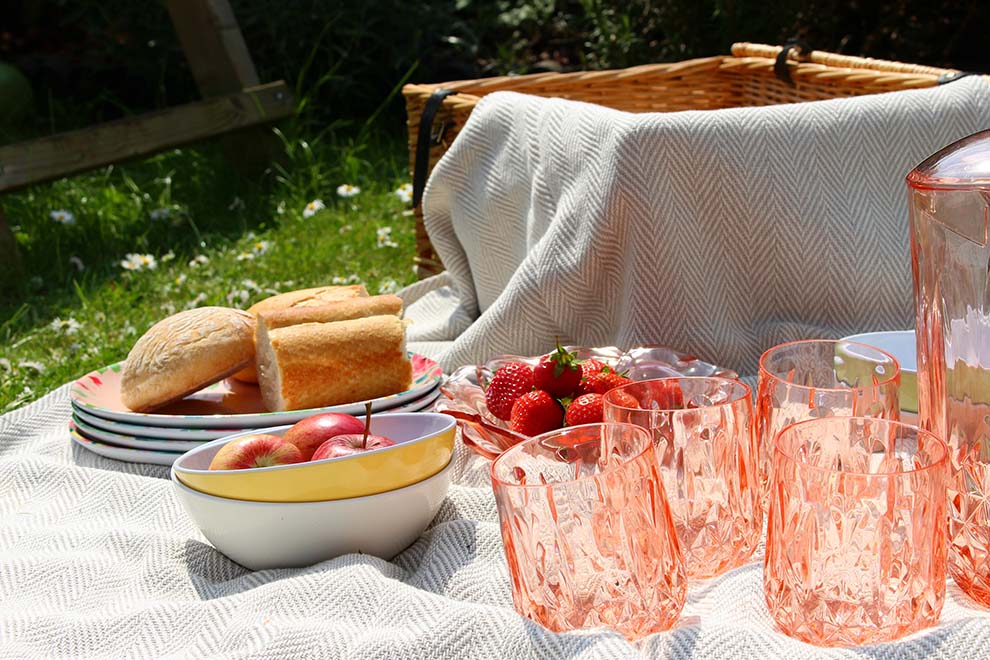 Have a great summer! x
What's your favourite way to spend a sunny afternoon? Let us know below or @LauraAshleyUK.