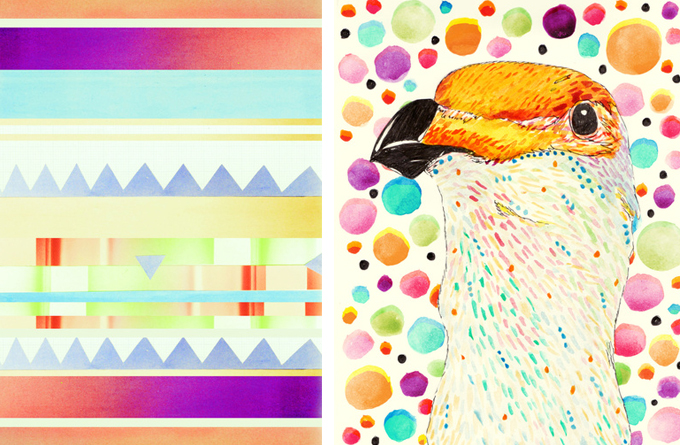 Illustrator Laura Redburn of blog Cardboard Cities illustrates her Laura Ashley home picks read more
We were so taken with Laura Redburn's illustrations (largely inspired by colour, animals, nature, old films and her childhood dreams) that we invited her to create her very own Laura Ashley inspired masterpiece. Using her typical handmade cut and paste collage style here is what she created using our adorable red polka dot jugs and large resin poppy, along with a few words from the lady herself…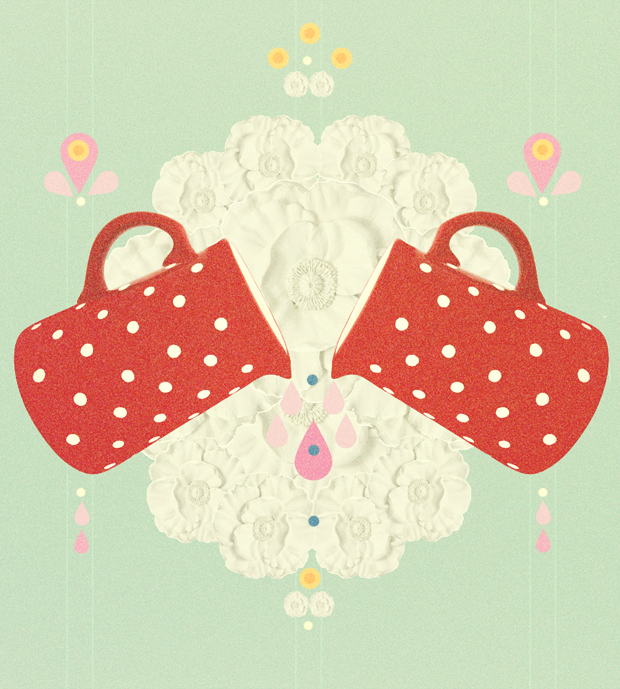 How did you first realise your love for illustration?
I've loved art for as long as I can remember, but I got more into the illustration side of things when I was in college in 2006 doing graphic design. I learnt so many processes and different ways of seeing things that I started getting more interested in the idea of images that told a bit more of a story… even if I don't always know the story myself. I like to leave it up to other people to interpret the meanings.
Tell us about your illustrative career so far?
I feel like I'm only properly beginning now. I've found a style that suits me and my personality well, but that is open to change. I'm soon going to have some work featured in a few print magazines of which I can't mention just yet. I know I have to just continue to work hard, keep getting in touch with people and get involved in things and hopefully people will love what I do and requests will come my way!
Which items from Laura Ashley have to chosen to illustrate and why?
I have chosen the white polka dot large jug and the white large resin poppy. I chose these items because I love the versatility of jugs; you can use them for drinks, for flowers, for holding paint brushes… endless possibilities! Also because I love polka dots and the poppy because poppies are my favourite flower.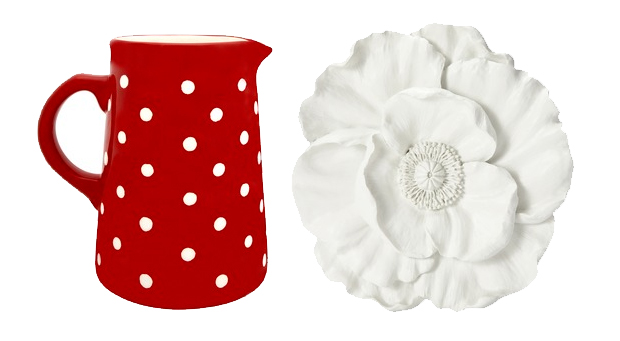 White Polka Dot Large Jug and White Large Resin Poppy