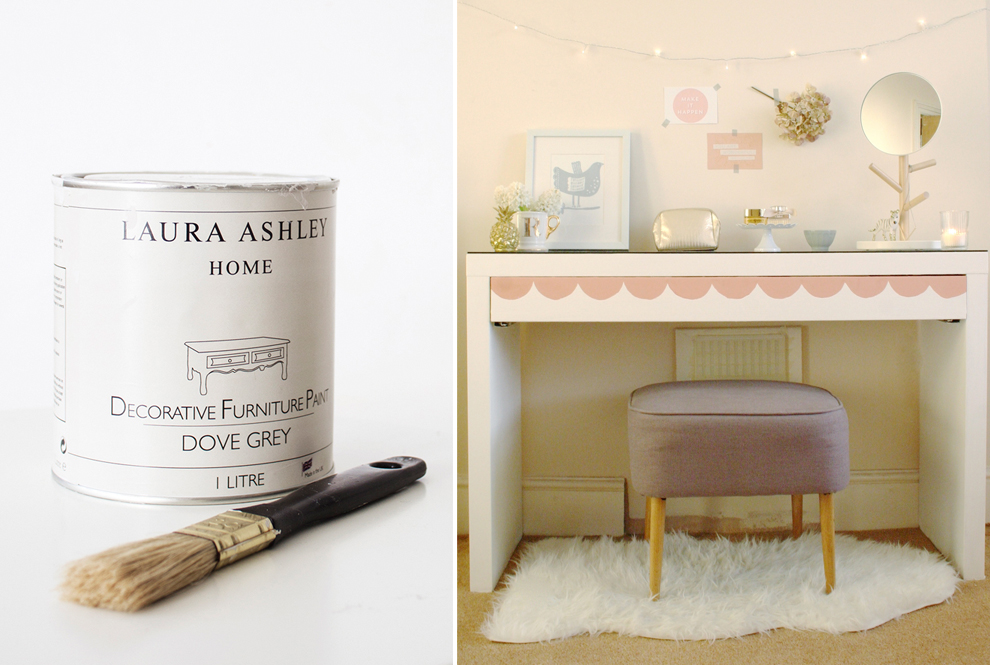 In part one of our #lauraslickofpaint furniture paint challenge, we put three of our favourite bloggers to the test.... read more
Our new decorative furniture paint has landed! We're super excited to share this new product with you; in our classic colours and more, our new paint needs no primer or varnish, and can be painted straight on to anything you like! Truly versatile, our new paint can even be mixed together to create a unique shade, or a wash effect can be achieved by thinning the paint with water.  Our heads are swimming with creative ideas already.
Specially designed to bring new life to old furniture, we were keen to see what some of our favourite bloggers would do with it if we put them to the test to up-cycle something in their homes. In part one of two, we see what Gathered Cheer, The Lovely Drawer, and Wild and Grizzly did with their paint pots…
Gathered Cheer: The Up-cycled Desk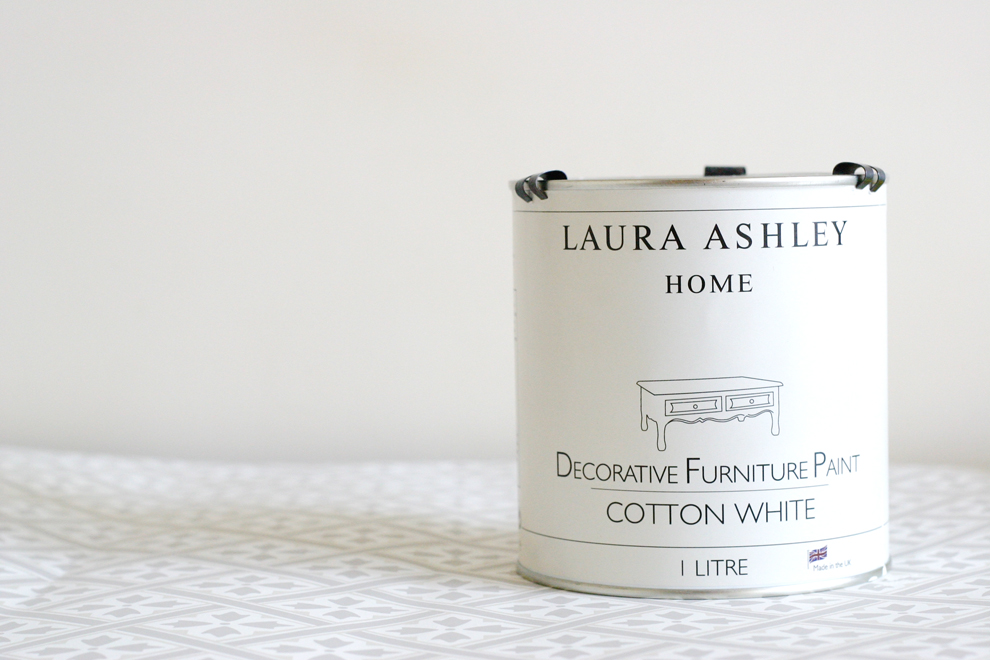 Cotton White Furniture Paint
Living in a rented house means that making changes to the walls can be tricky to negotiate, so having the opportunity to switch up a piece of furniture is always a bonus. Plus, since most of the furniture we own is left over from when we could only afford flat-pack, many of the pieces are in clashing wood veneers and are in desperate need of a makeover. If you add to this my lack of inclination to follow through all the steps that painting usually entails it leaves a rather bleak prospect! Here's where the new Laura Ashley furniture paint comes in. Needing barely any pre-painting prep (just a gentle sand if the surface is sealed), it's my kind of paint.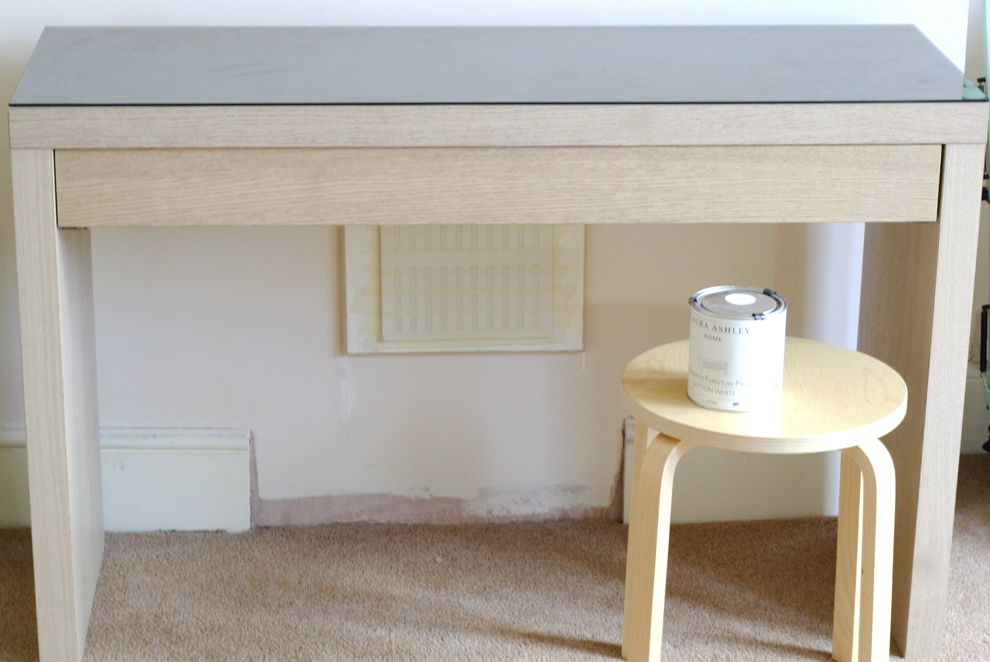 The piece of furniture I opted to update was my dressing table. I'd definitely fallen out of love with the light wood veneer, so I chose the clean and simple 'cotton white' paint to freshen it up. The paint was super easy to use, hardly any smell (despite using it inside on a rather grey day!) and it only needed a couple of coats. I used both a good bristle brush and a mini roller to put it on, aiming for a smooth finish. While I haven't varnished it yet, I am planning to in due course just to add further protection as I use the table so often. Since it's waterbased washing up the brushes (and my hands!) afterwards was a doddle.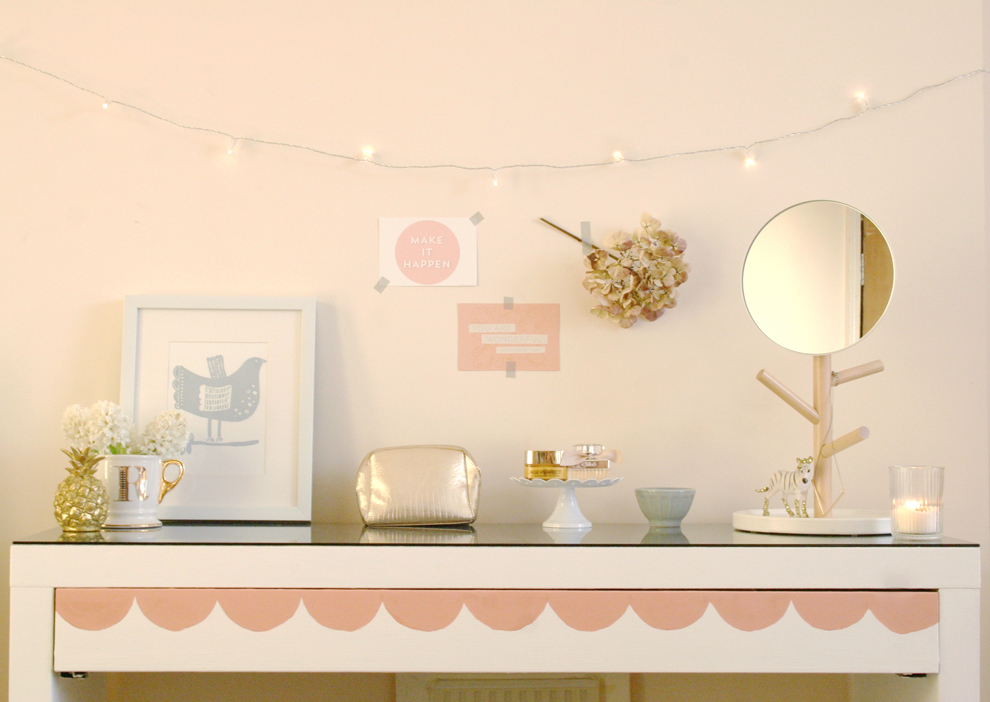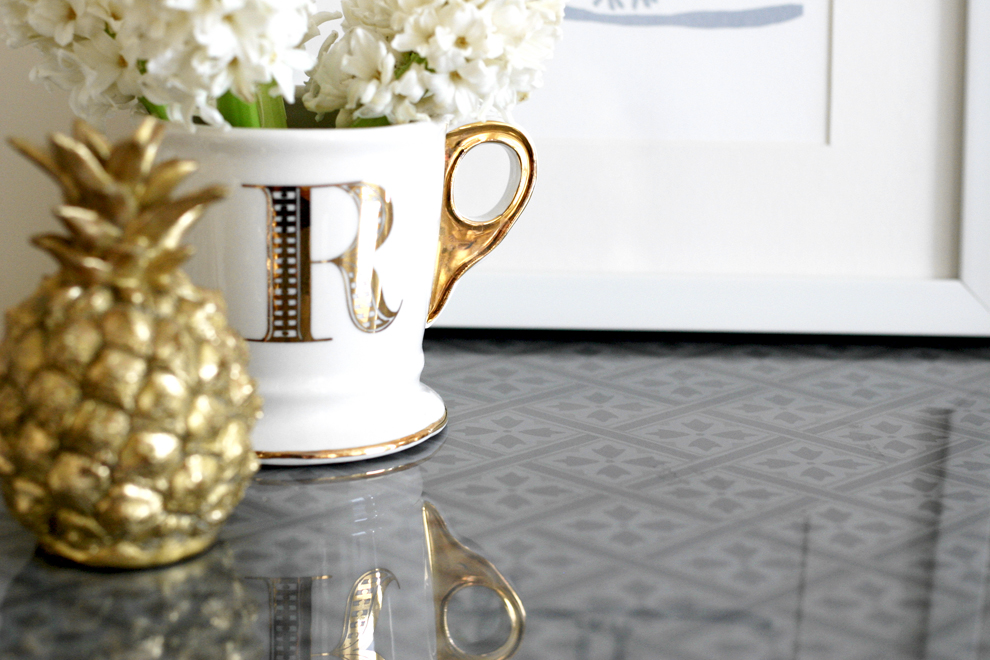 Mr Jones Dove Grey Wallpaper 
To further finish off the dresser top, I nabbed a lovely bit of Laura Ashley wallpaper (in the gorgeous dove grey Mr Jones print) and placed this underneath the glass tabletop, to add a little extra interest. The glass is a little grey and smoky, which works well with the grey of the wallpaper.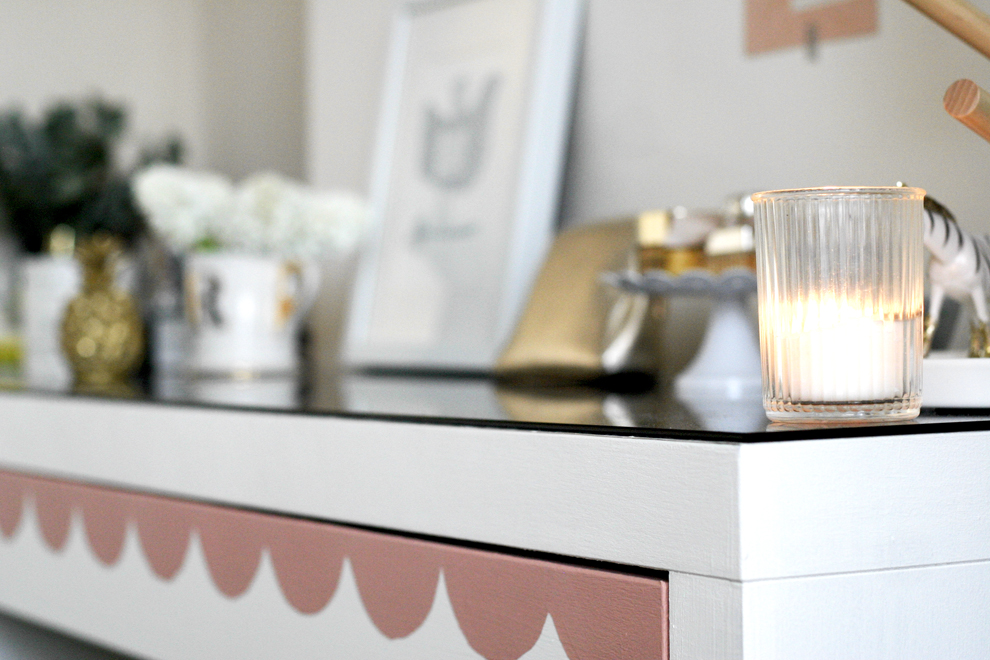 Finally I used a splash of a sample pot I had at home to add a (rather wobbly) freehand scallop edge detail to the front drawer. I'm so delighted with how it turned out, I can hardly believe it's the same dressing table. For just a few hours work (plus a little drying time) it made such a difference and has definitely breathed new life into an otherwise dreary piece of furniture!
The Lovely Drawer – Painted Chairs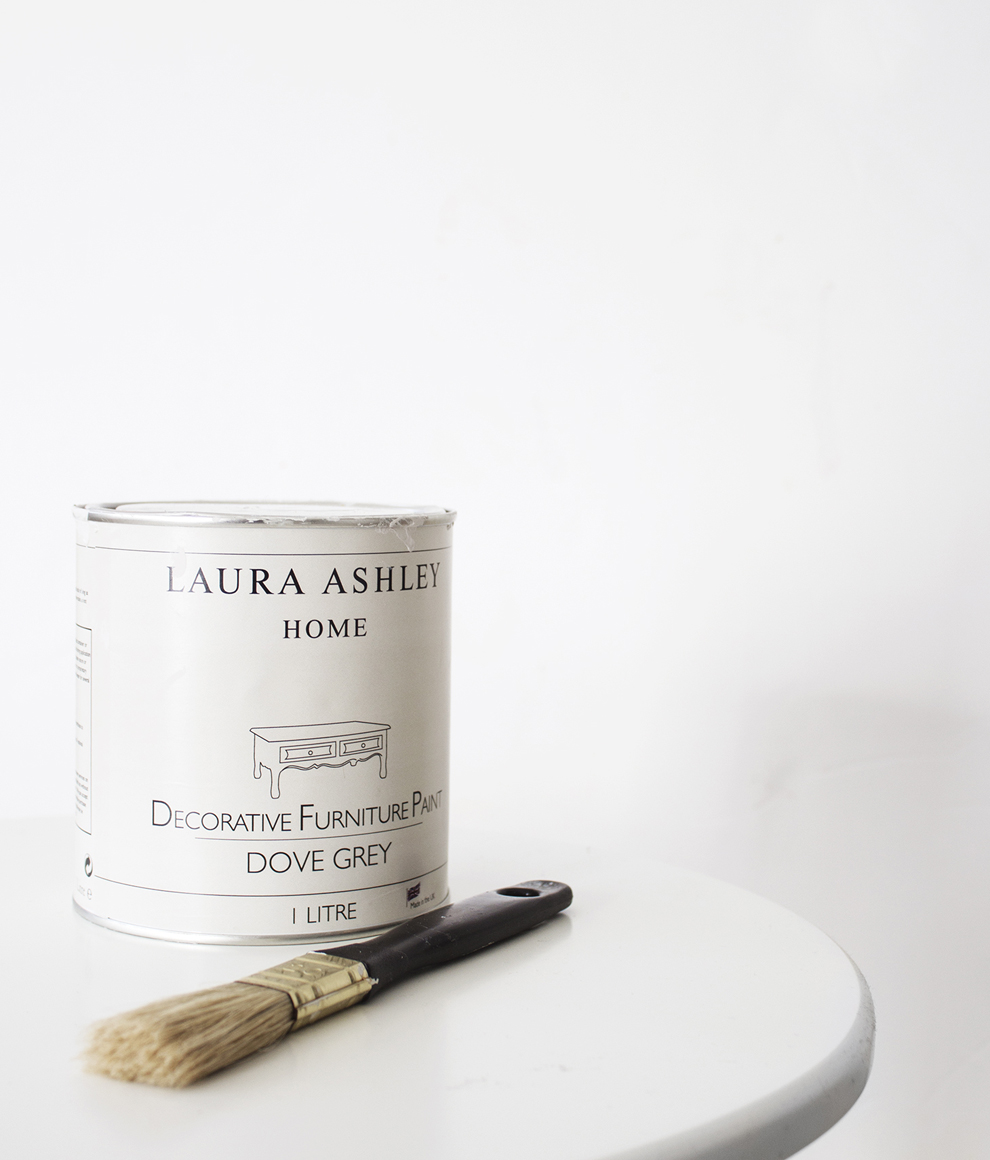 Dove Grey Furniture Paint (Colour available in store)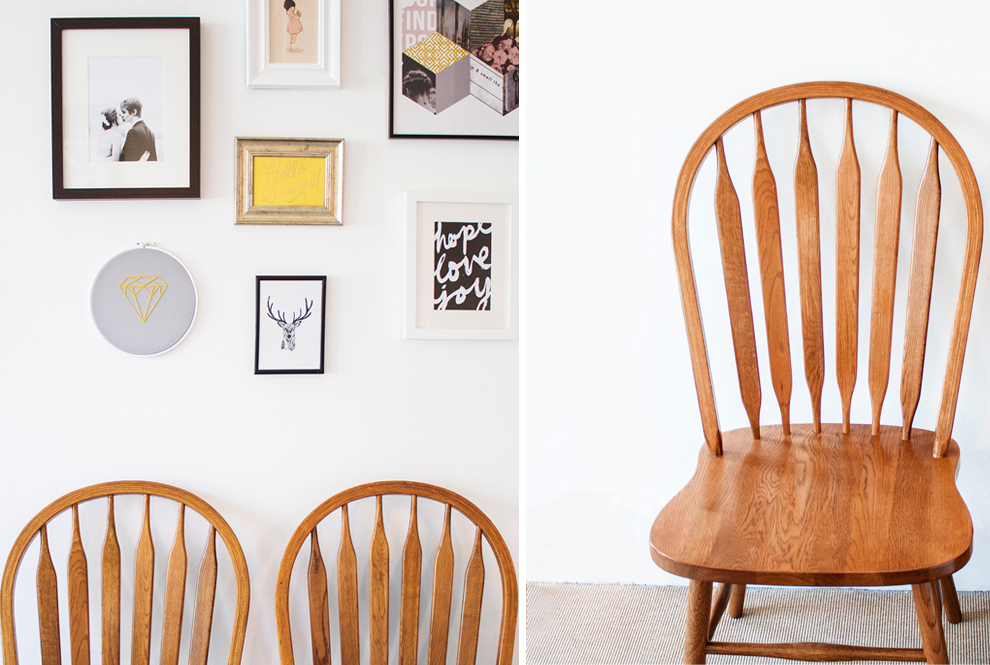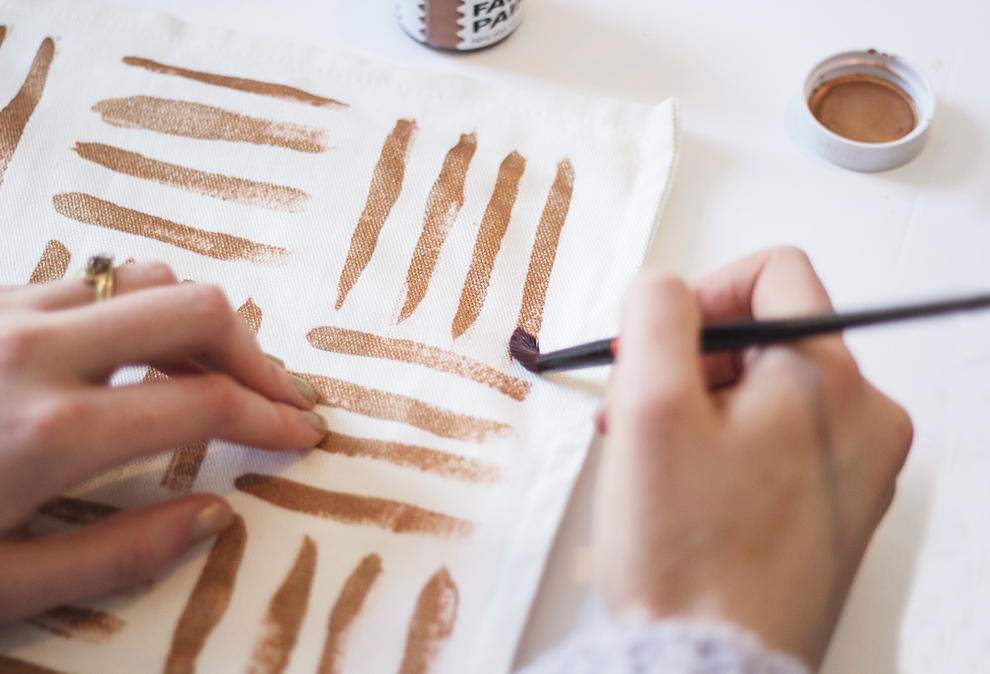 I didn't want to go crazy and do something really 'out there' with this paint challenge, but I found these sweet chairs in a charity shop  and wanted to help them fit in with our home. I loved the wood colour but it really clashed with our table so I decided to use Laura Ashley's new furniture paint in Dove Grey. To add a bit of extra comfort I hand painted some cushion covers which was super quick and easy to do!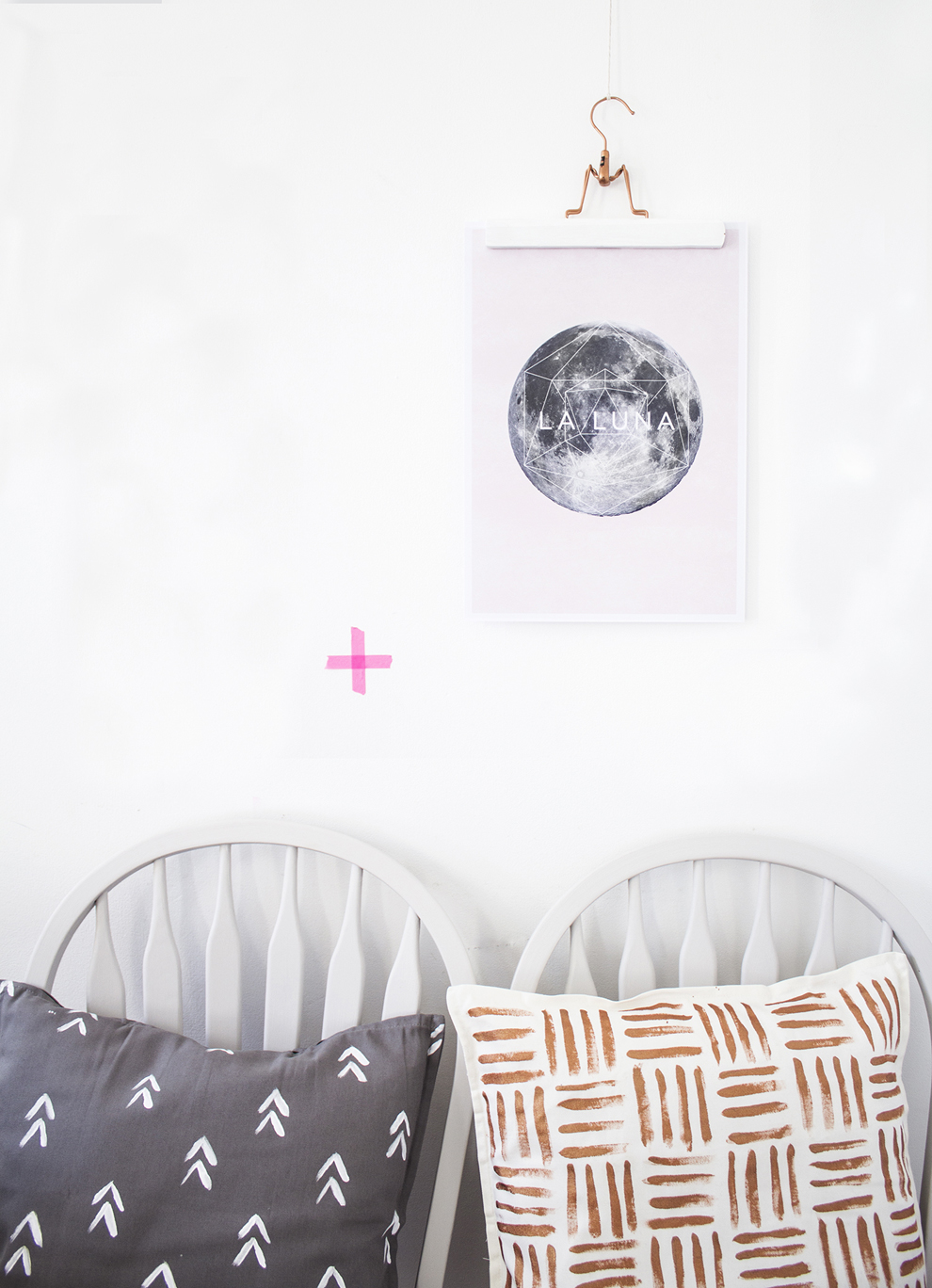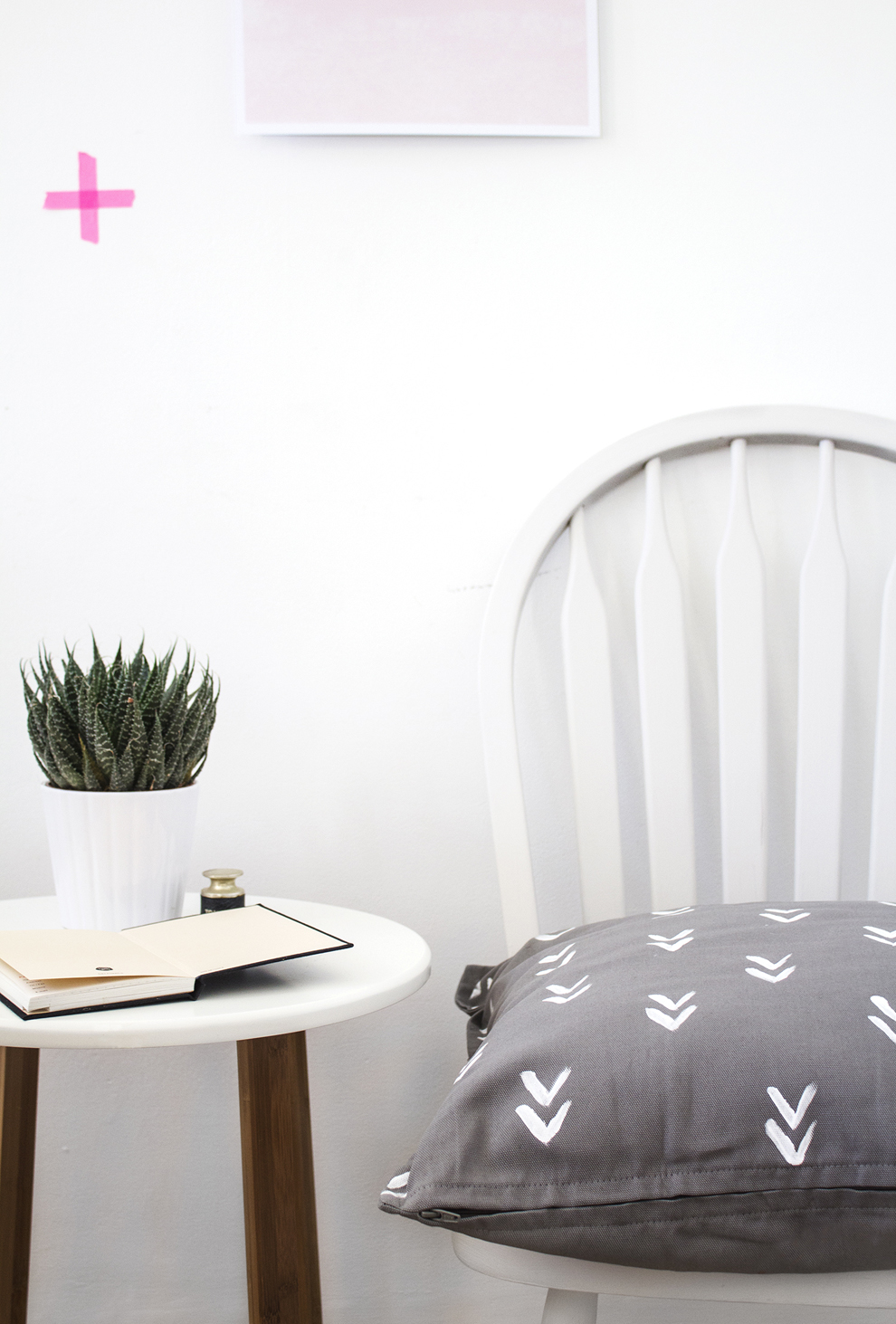 Wild and Grizzly – Two Tone Baskets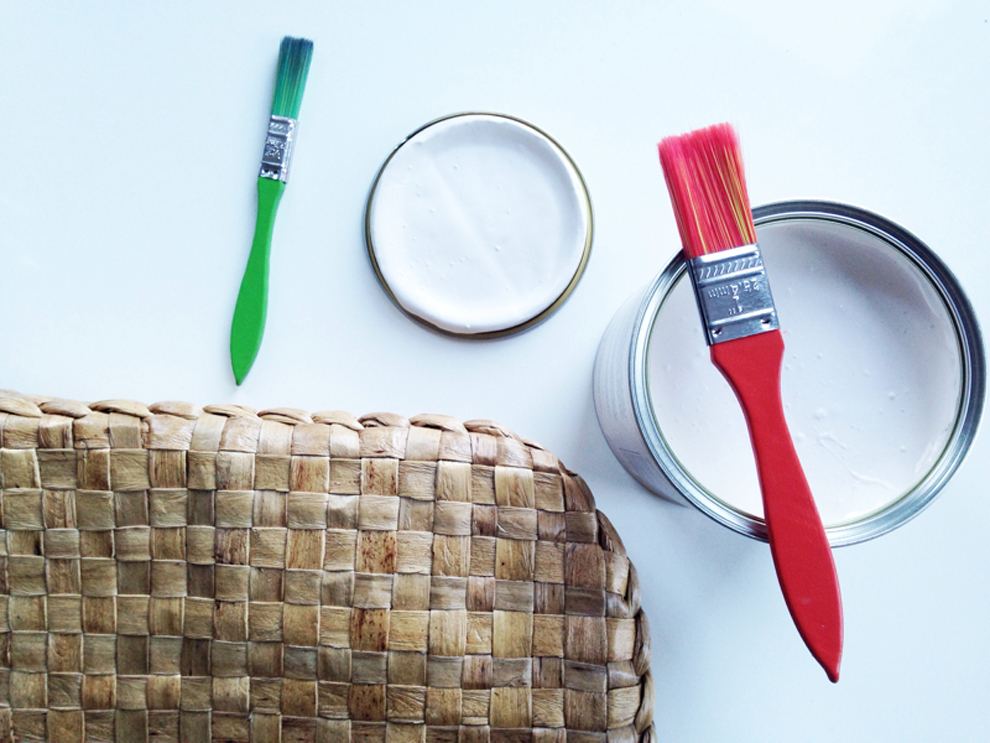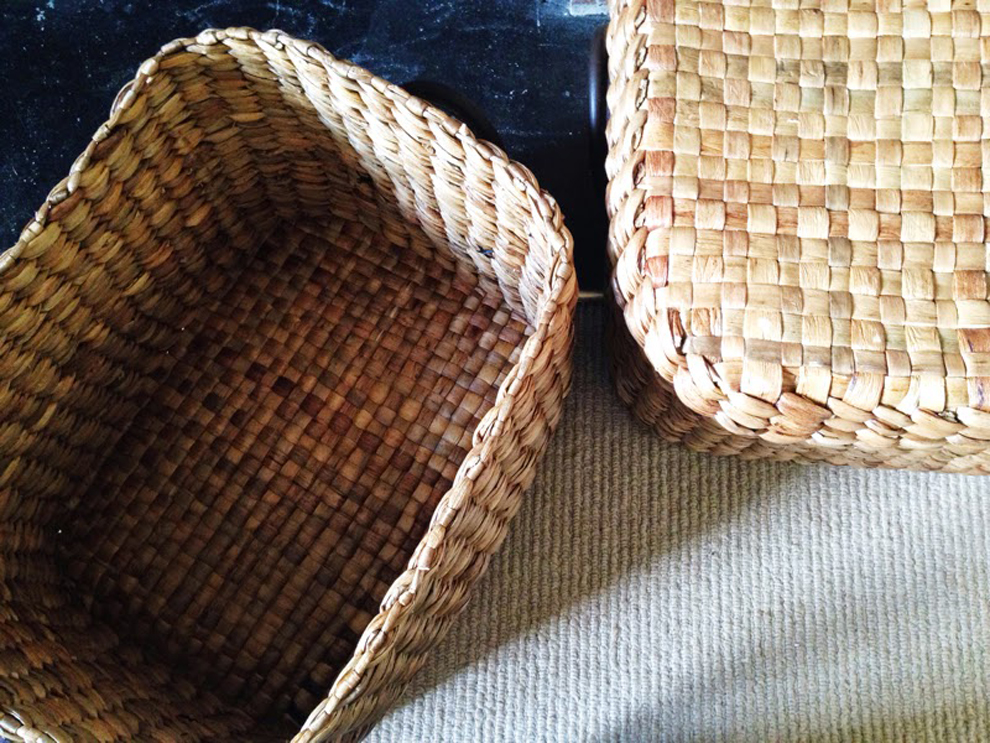 Set of 2 Water Hyacinth Rectangular Baskets
In a vague attempt to carry on project declutter, I've been getting my DIY on.
Our flat has beautiful Georgian features with sash windows, marble fireplaces and ornate ceiling roses but when it comes to storage space it seems to be lacking some what. On the hunt for something to contain F's toys, I found these lovely water Hyacinth baskets which would look great in our bedroom. I've been eager to try out the dip dye/two tone basket look for a while now, so when I was given some Laura Ashley Furniture Paint to try out, I quickly got to work.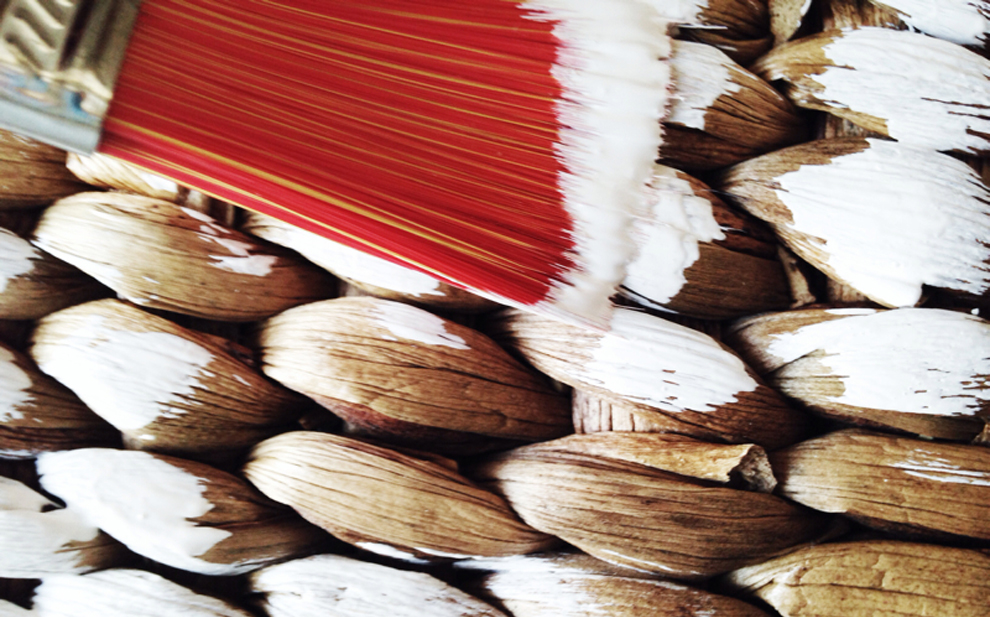 First I masked off the area I wanted to paint, got my brushes at the ready,  cracked open my tin of Pale Sable Furniture paint and got started.
It didn't take long at all to paint the bottom half of the small basket and F even joined in for a little bit before he got distracted by toys and wandered off. I then painted the lid of the large basket, making sure on both to paint in-between the weaves. I chose white to try and keep the baskets looking light and I didn't even need to use two coats, one was enough.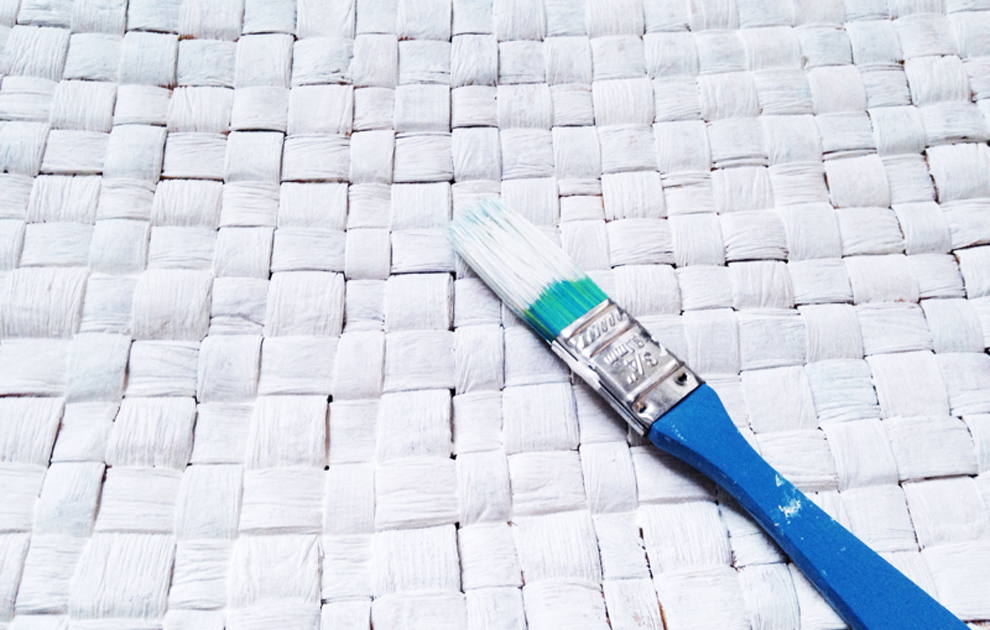 Once dried, I filled the baskets with some of F's more bulky toys and put them in our bedroom as it's the largest space in the flat, plus the baskets look great beside the grey marble and blue tiles. I really love how simple this DIY project is and now I have my very own two tone baskets so another ticked off my wish list.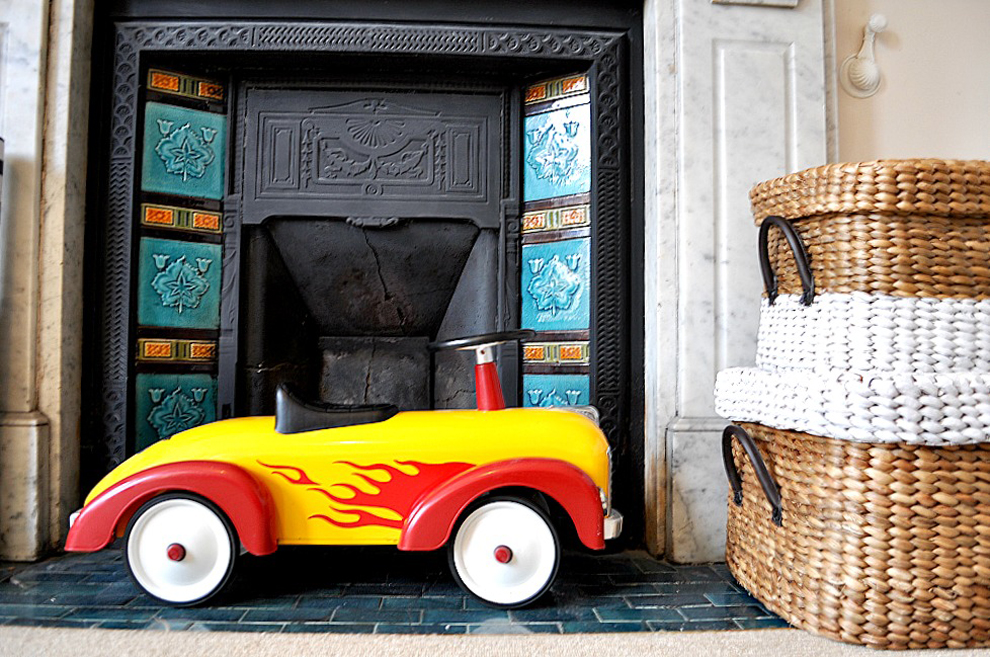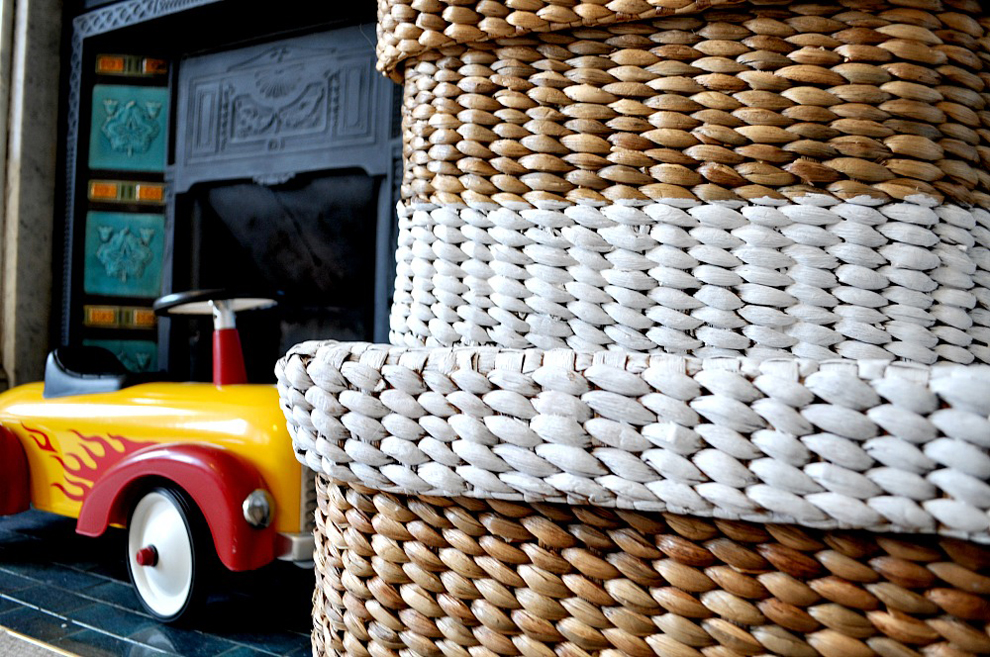 There we have part one of our Laura's lick of paint challenge!  Stay tuned to the blog for part two coming tomorrow, featuring four more of our favourite bloggers. In the meantime, have a browse at our furniture paints online…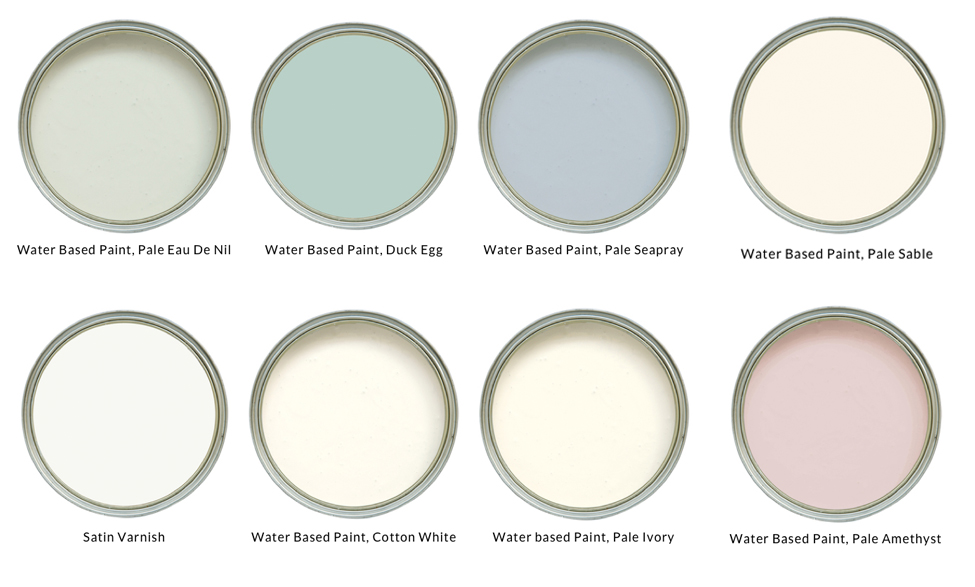 Decorative Furniture Paint Collection
Keen to see some shots in action? Have a browse on Instagram using the hashtag #Lauraslickofpaint…