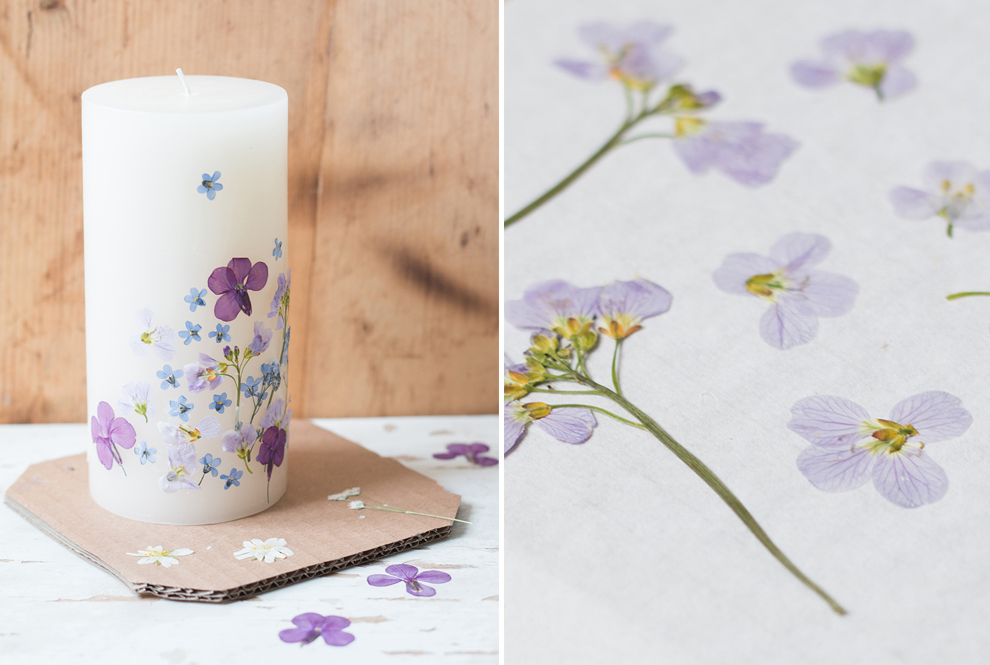 In part two of Laura's flower pressing, she shows us just what she does with her pretty pressed blooms... read more
Earlier in the week, Laura of We Made this Home ventured out into the great outdoors to gather some beautiful blooms for flower pressing. With her flowers rested, Laura decided to get creative with them and use them in a rather clever DIY. Discover just what Laura got up too with her step by step guide below…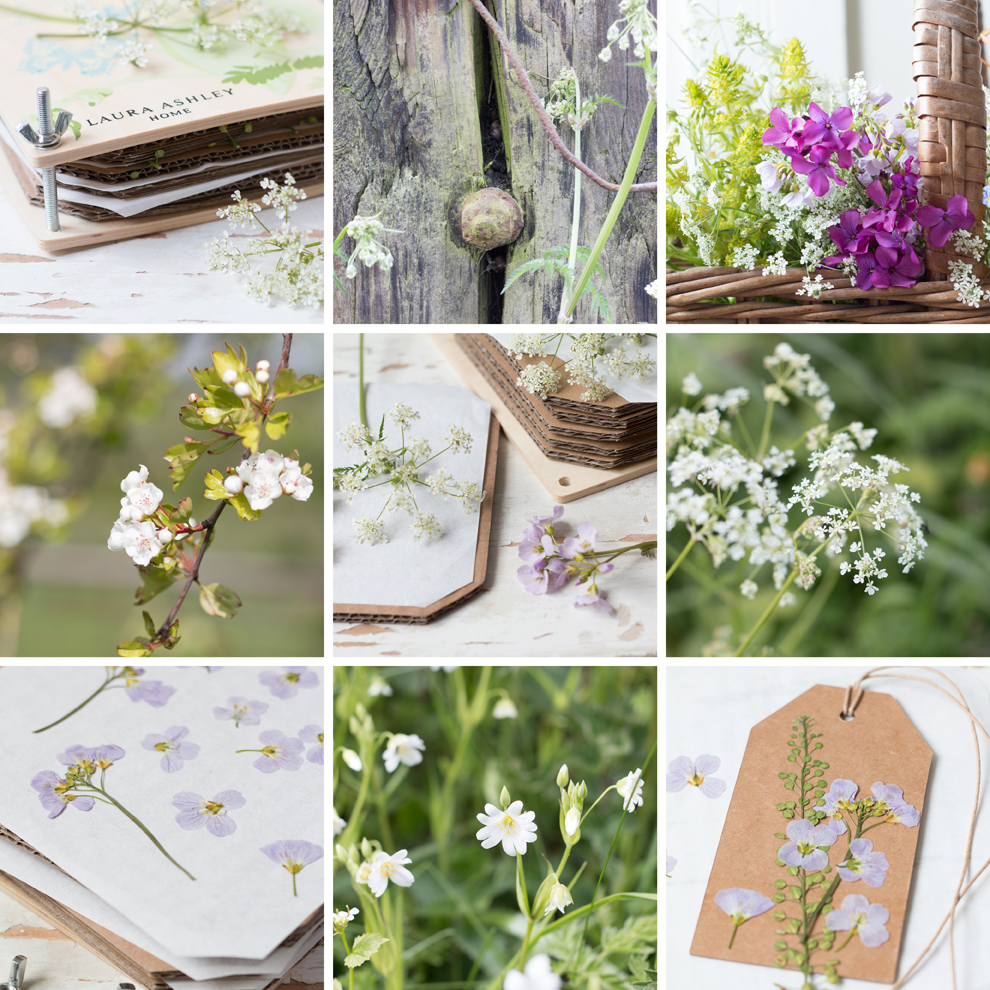 Last week I spent a sunny afternoon picking a few wild flowers from the hedgerow whilst out walking, I brought them home and pressed them using my Laura Ashley flower press.
Between each layer of parchment paper I laid out the petals in different positions in order to get a variety of different shapes before tightening up the butterfly screws and waiting a week before revealing the little gems pressed inside.
I was thrilled with the result, the wild flowers I chose worked really well.
I decided the petals would look lovely arranged on a pillar candle as a gift!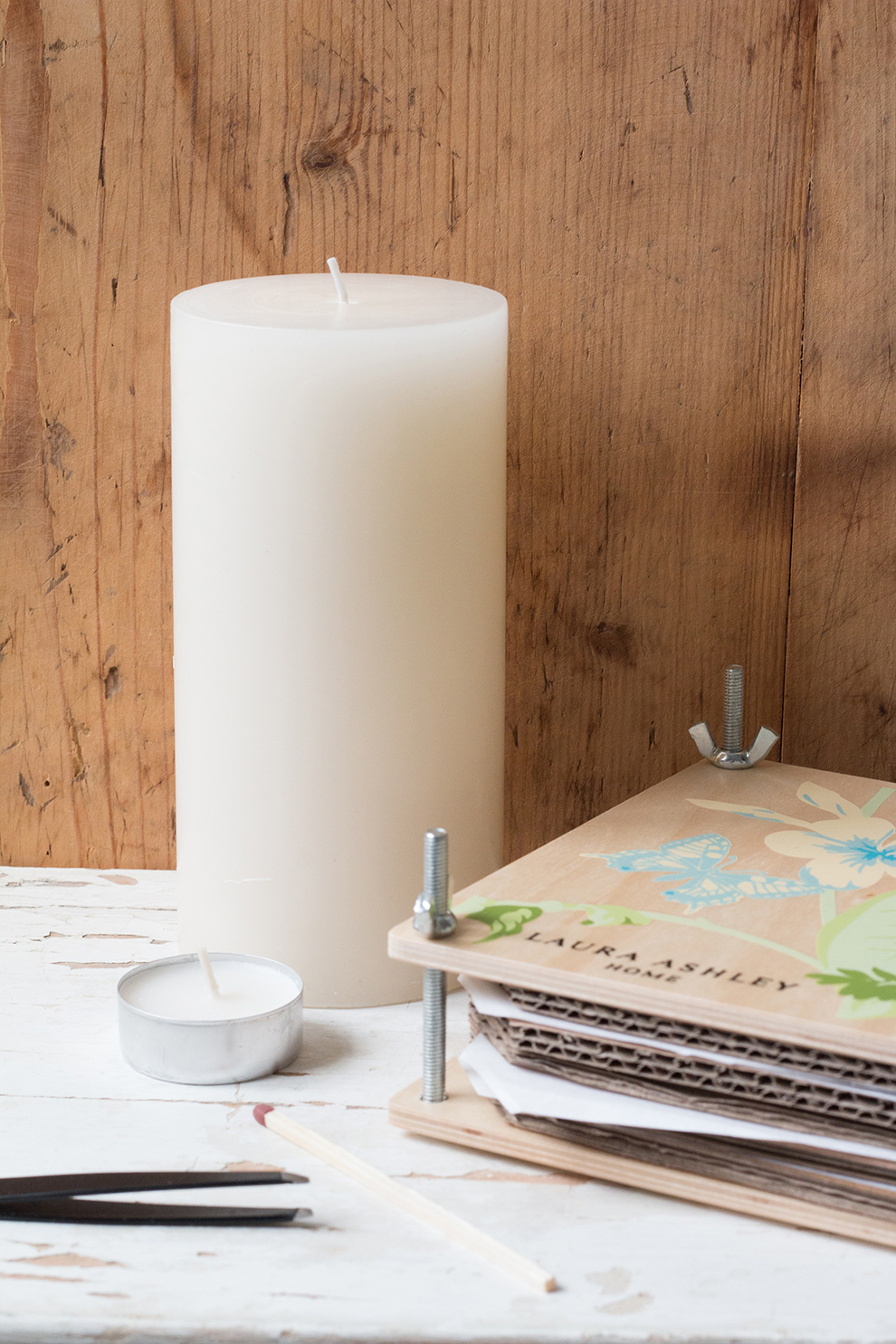 You will need:
Flowers
Flower Press
Pillar Candle
Tea-light Candle and Matches
Tweezers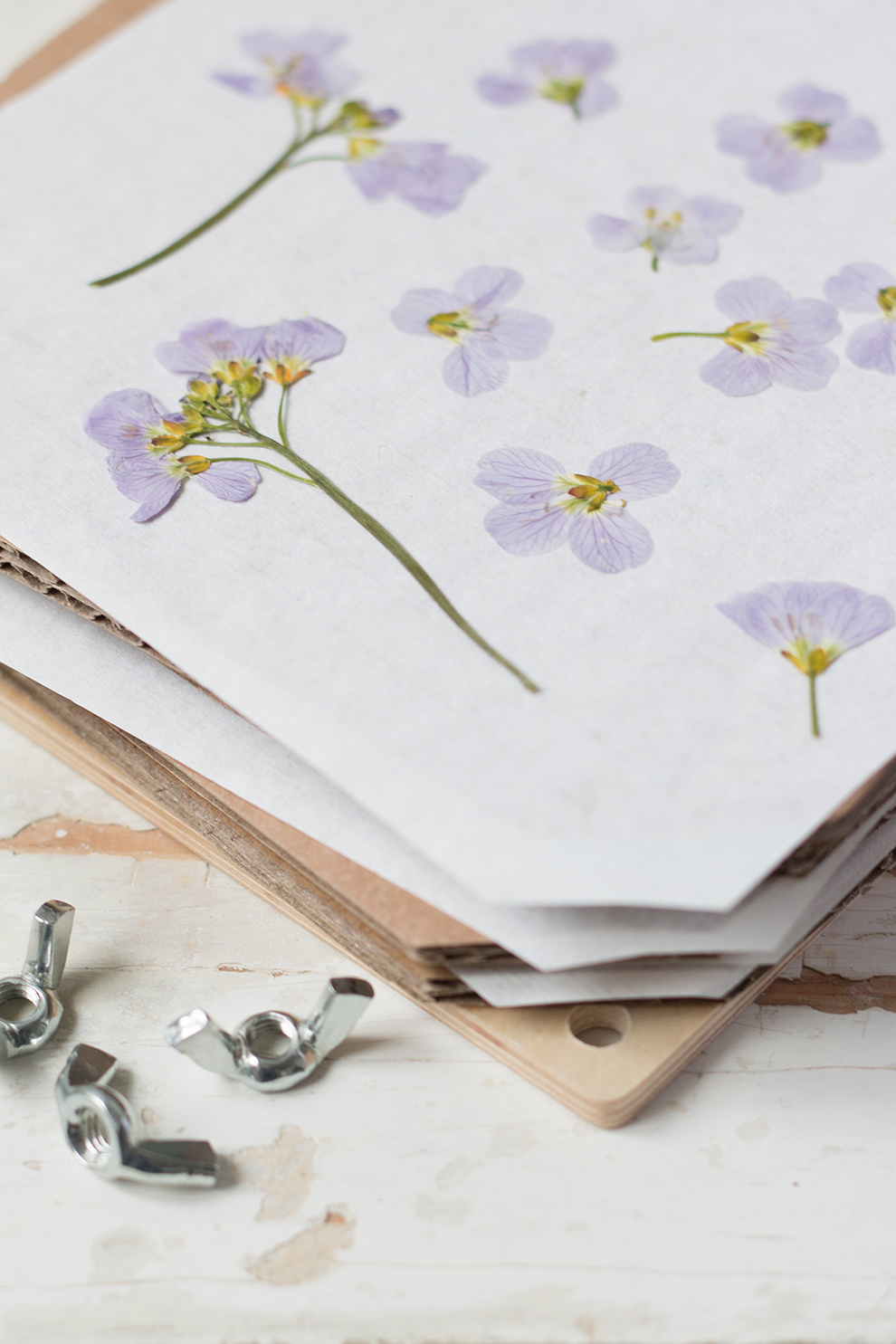 To do:
1. Start by pressing your flowers a week in advance. I found lots of tiny flowers and petals are best
2. Melt the wax in the tea-light, this wax will bond the petals to the pillar candle
3. Using tweezers carefully dip the petals in the molten wax and place on the pillar candle
4. Allow the wax to set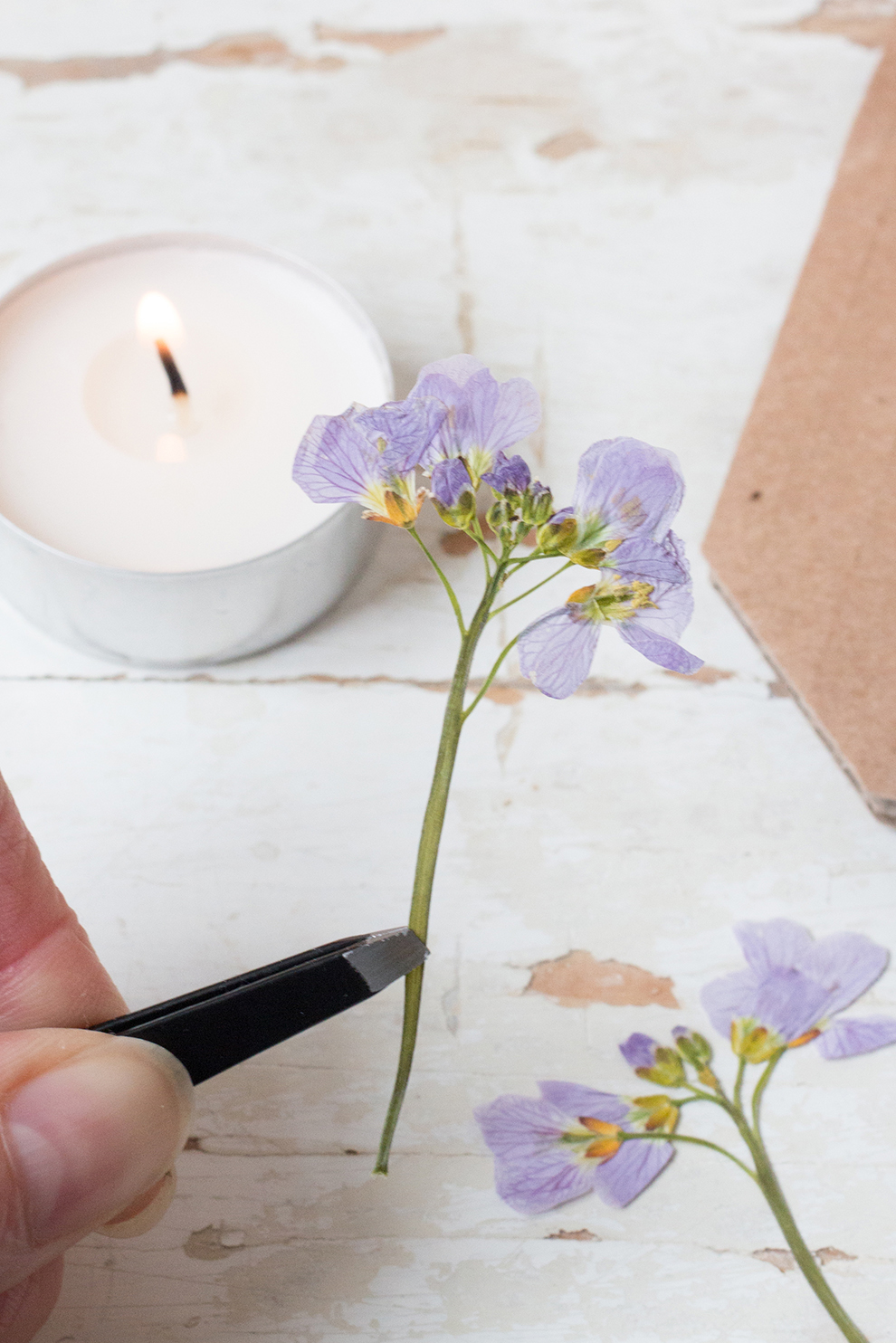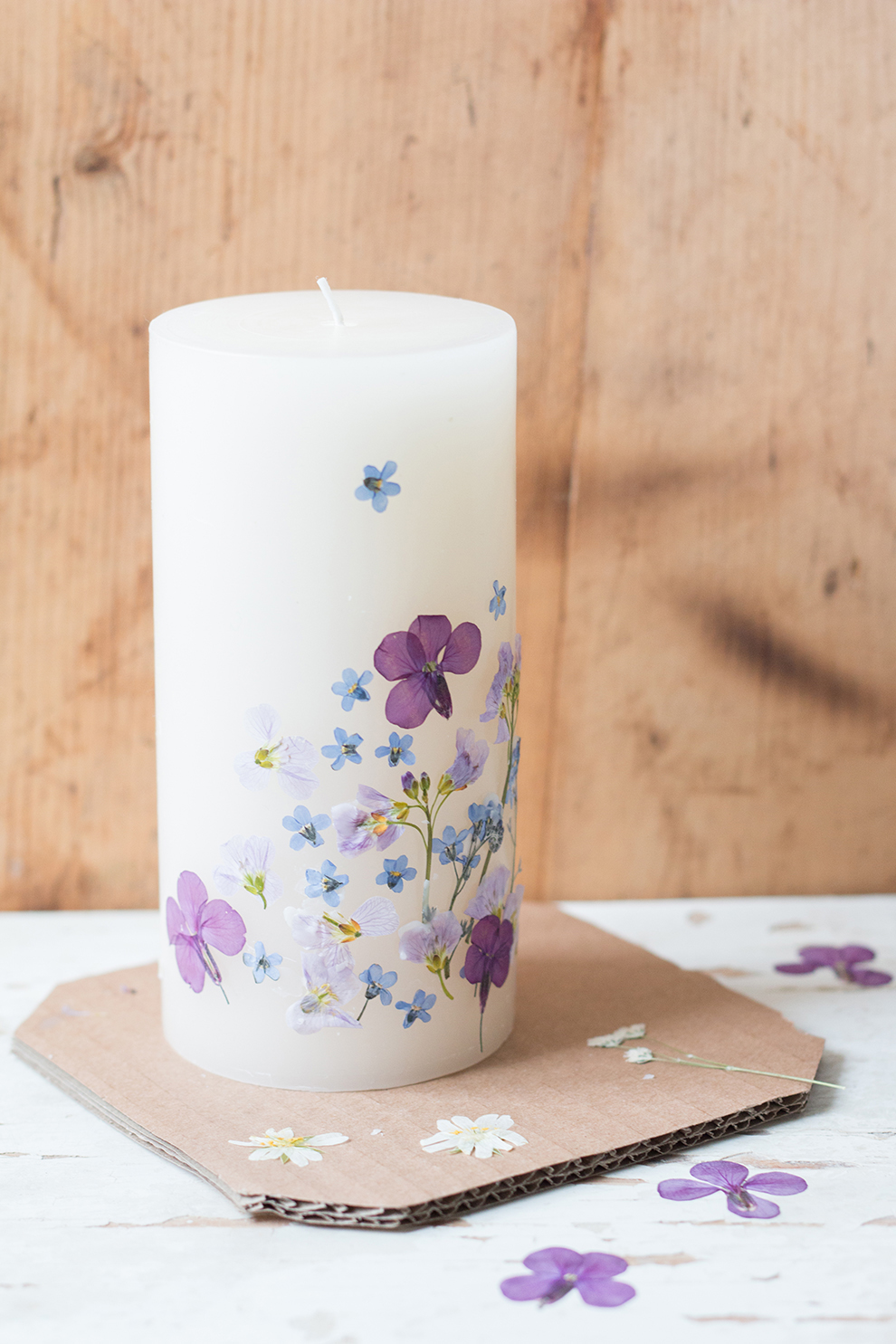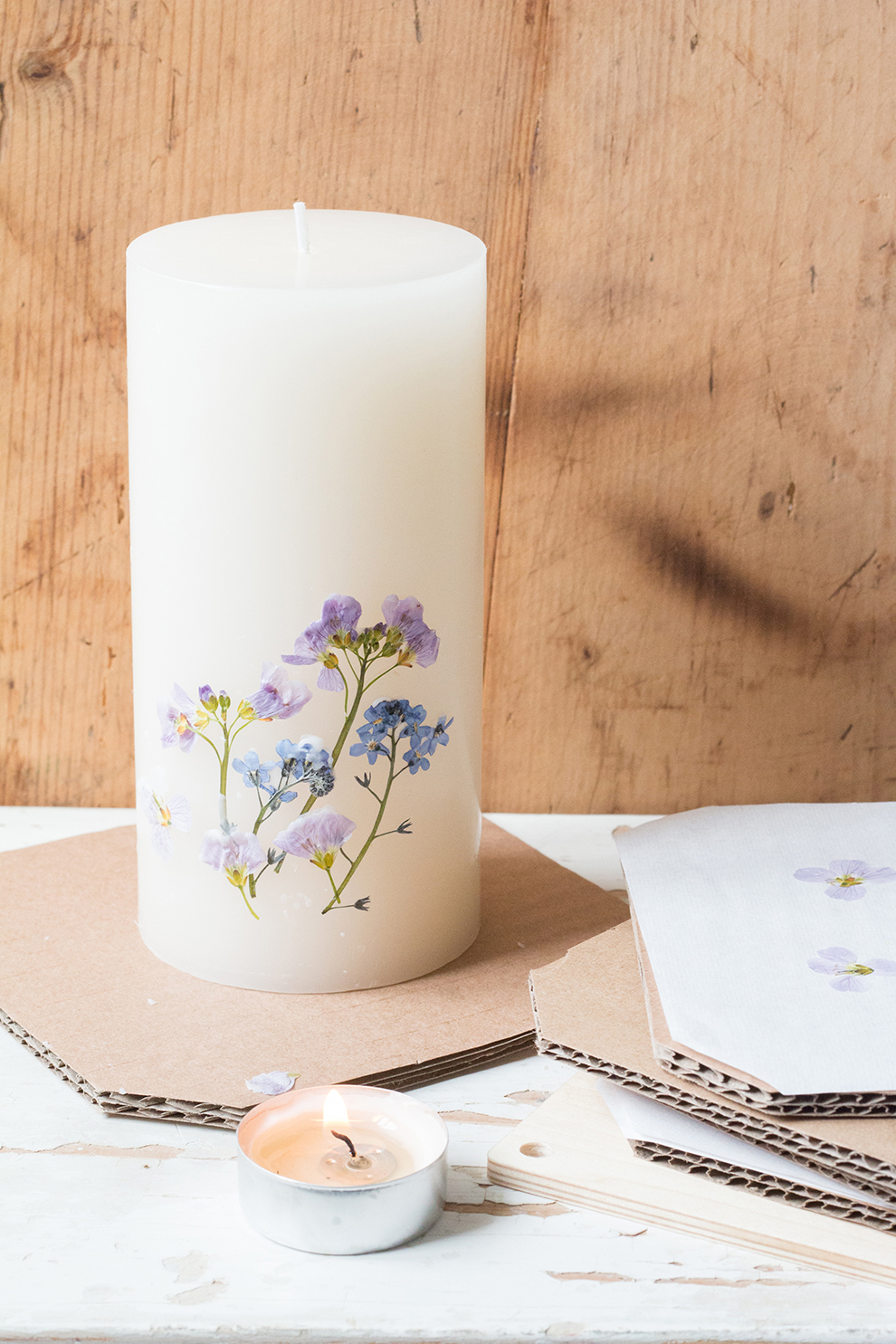 What do you think of Laura's DIY? Do you have any creative ideas on how to use your flower press? We'd love to know your thoughts, let us know in the comments below…