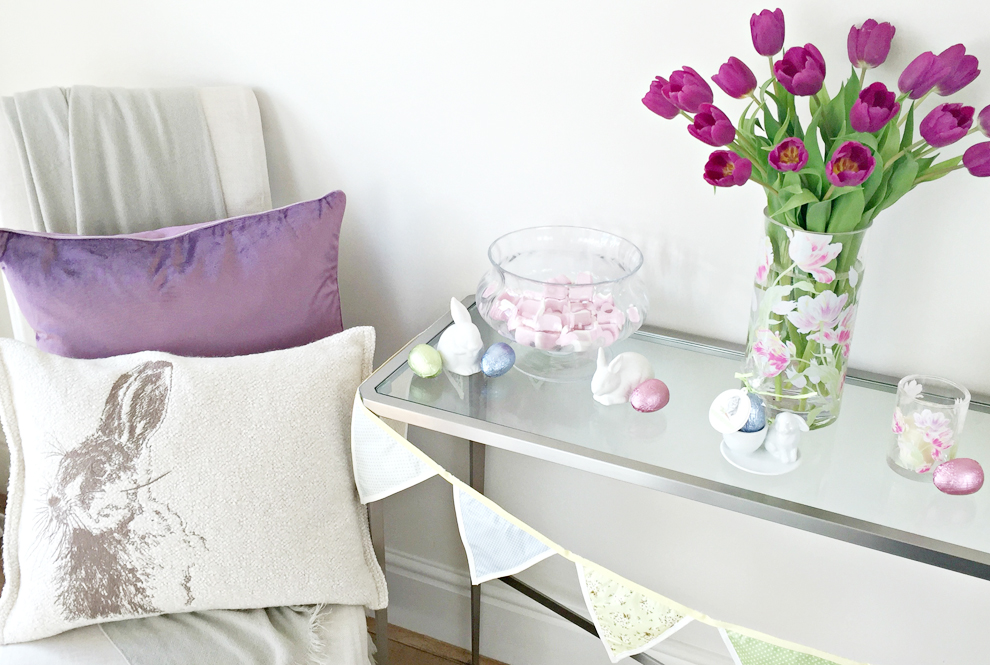 It's time to get your Easter decorations... read more
The best Easter is an Easter with Laura Ashley accessories! Celebrate in style this year with our range of adorable ornaments which, obviously, includes the essential chocolate eggs! The wonderful Jenny from Let's Talk Mommy shows us how she's styling her Easter accessories this year and how she intends to make them work post-Easter. Let's see her eggcellent Easter table…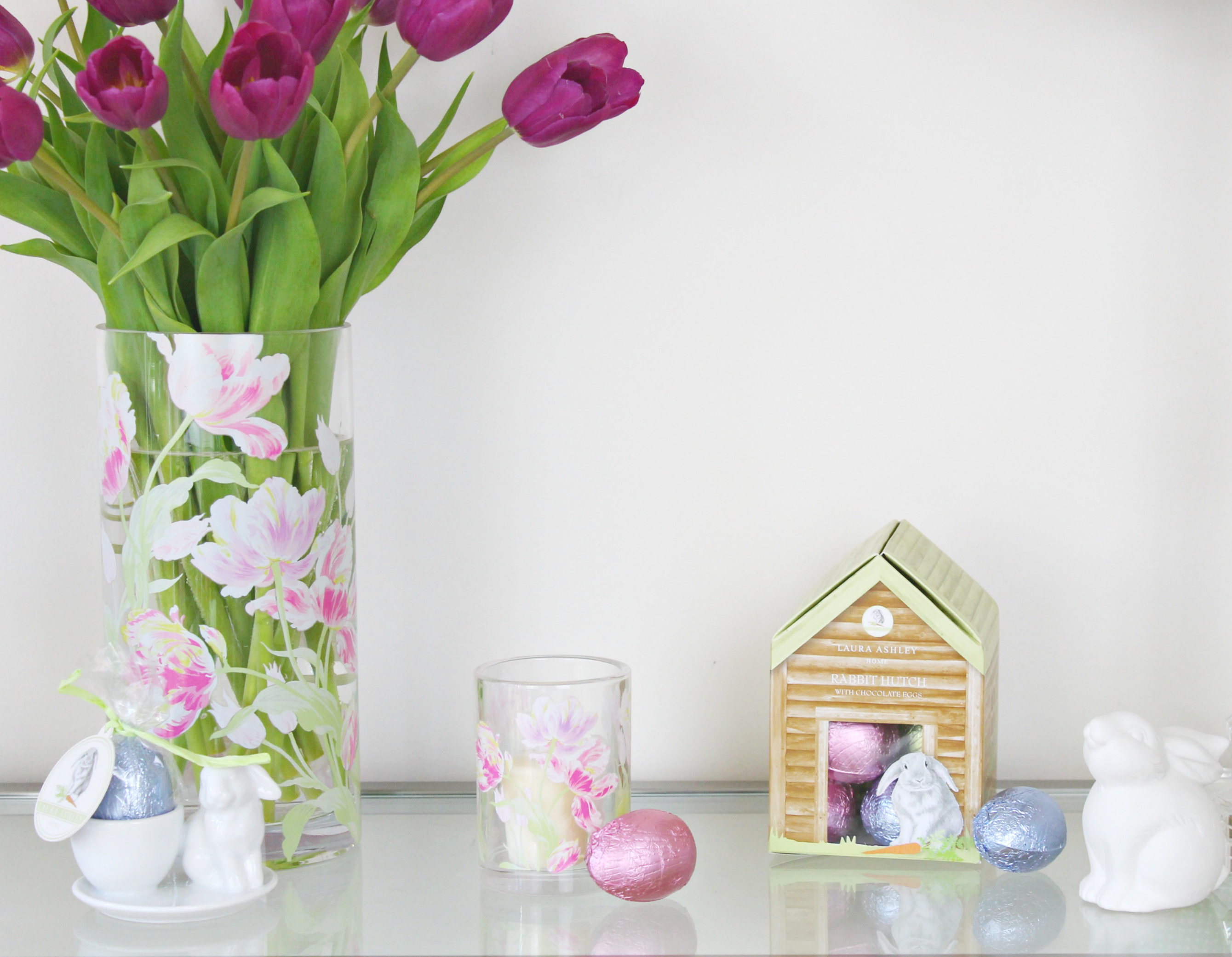 Styling a space has always been a huge passion of mine even when I was young. I was constantly rearranging my bedroom furniture and moving my little bedroom accessories around. There isn't a time I can remember that I wasn't changing something. It lasted long into my teenage years and even college years.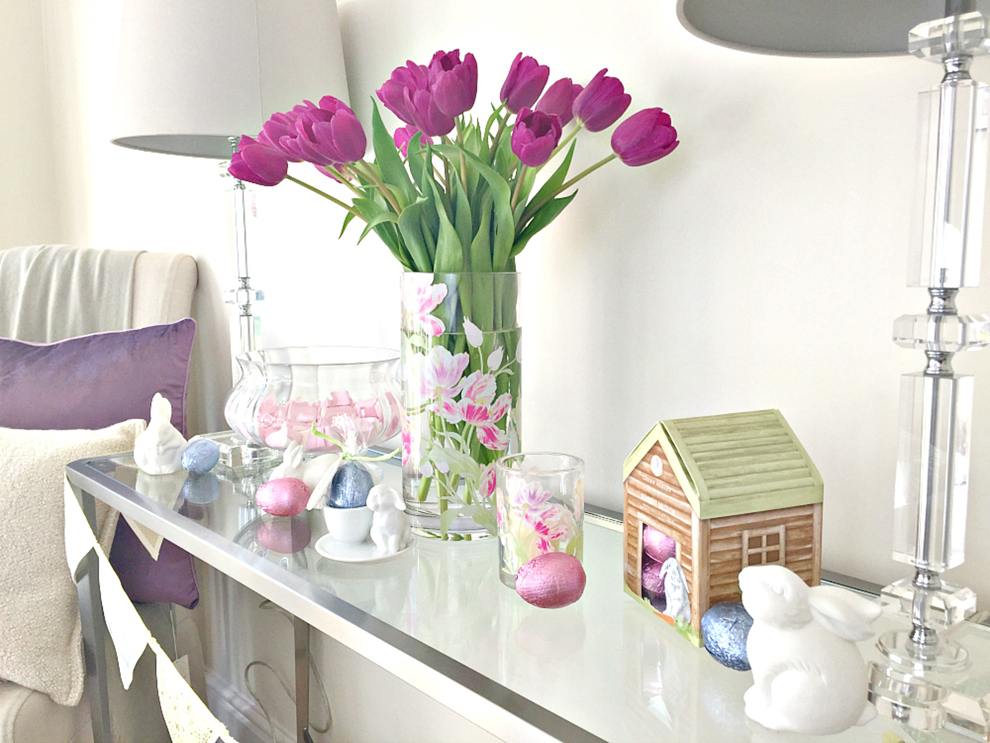 This hasn't changed a bit into my adulthood today. So it's only natural that I love styling for the holidays as much as I do for the seasons. I have four places I style for every holiday in my house; my fireplace, my breakfast bar, my hallway table and my console table in the sitting room. With Easter just around the corner I have been splashing bunnies, eggs, and vibrant tulips in these small spaces to spring them to life.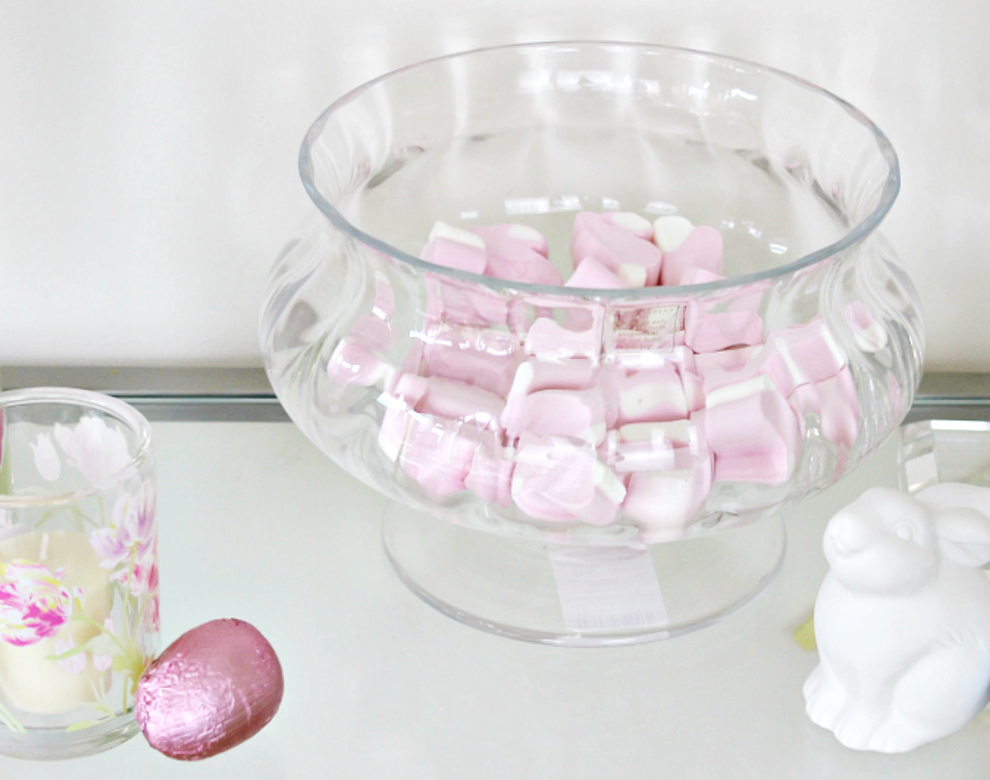 I spend a lot of time in our back sitting room reading, business planning, napping, soaking up the sun, and sipping coffee for a quiet moment alone or with friends and family. It's my peaceful place to come to when I need it.
This year, I have started my Easter styling centred on this gorgeous Gosford vase bursting with purple and pink hues. It changes colour depending on what colour of flowers you put in it, which is lovely. I chose deep purple tulips to match my sitting room cushions. Keeping with this theme, I had to add this adorable matching Gosford candleholder. The beauty of this mini home accessory is you can put mini flowers in it as a vase too. I love cutting roses short and placing them in small vases like this one. They are a great centrepiece for any table together.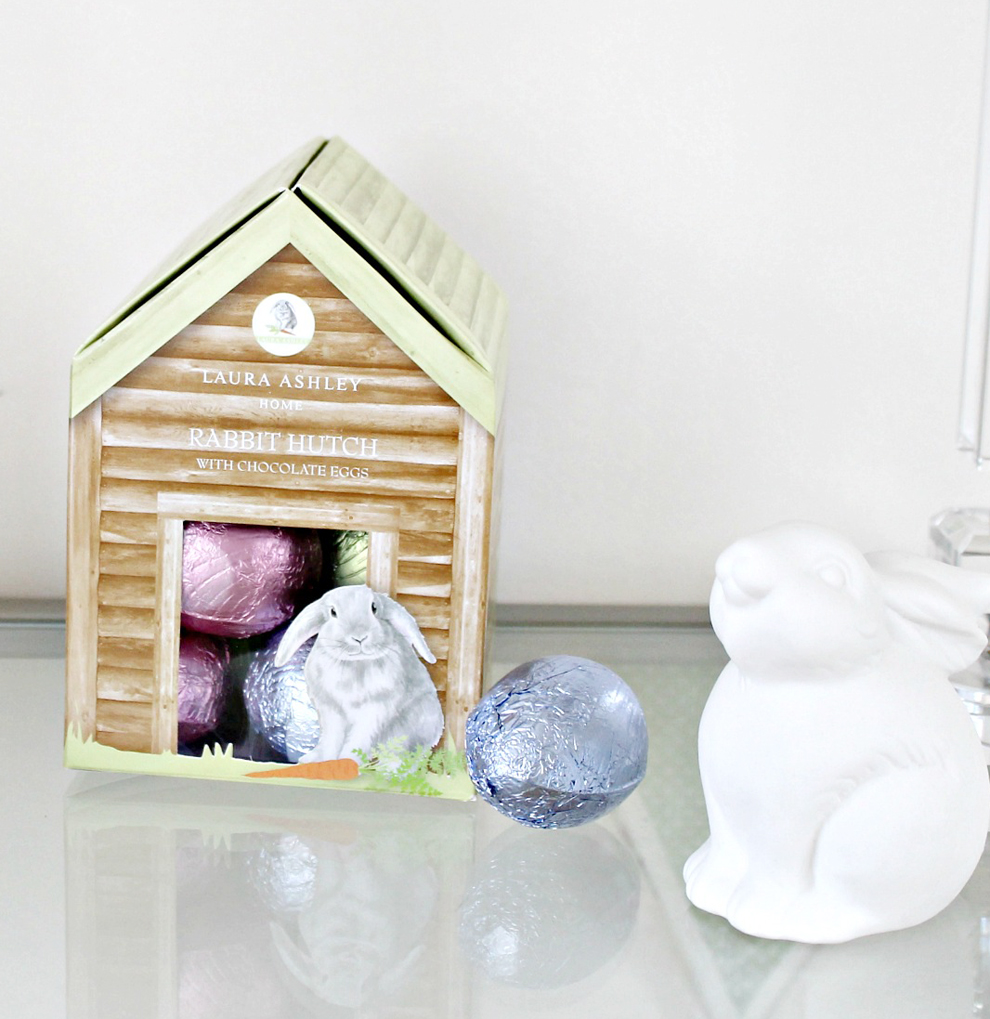 For Easter I like to have those edible treats ready for when guests come over. I have a favourite glass bowl that I like to always have some kind of treat in. I have filled it with bunny marshmallows for Easter. The kids love them as much as the adults do with a cup of tea or coffee. If you are not a marshmallow fan, you can always find colourful chocolate eggs from the Laura Ashley Rabbit Hutch spread throughout my house during Easter time. I think mixing edible décor with home accessories and fresh flowers is the best combo for an inviting space for people to visit.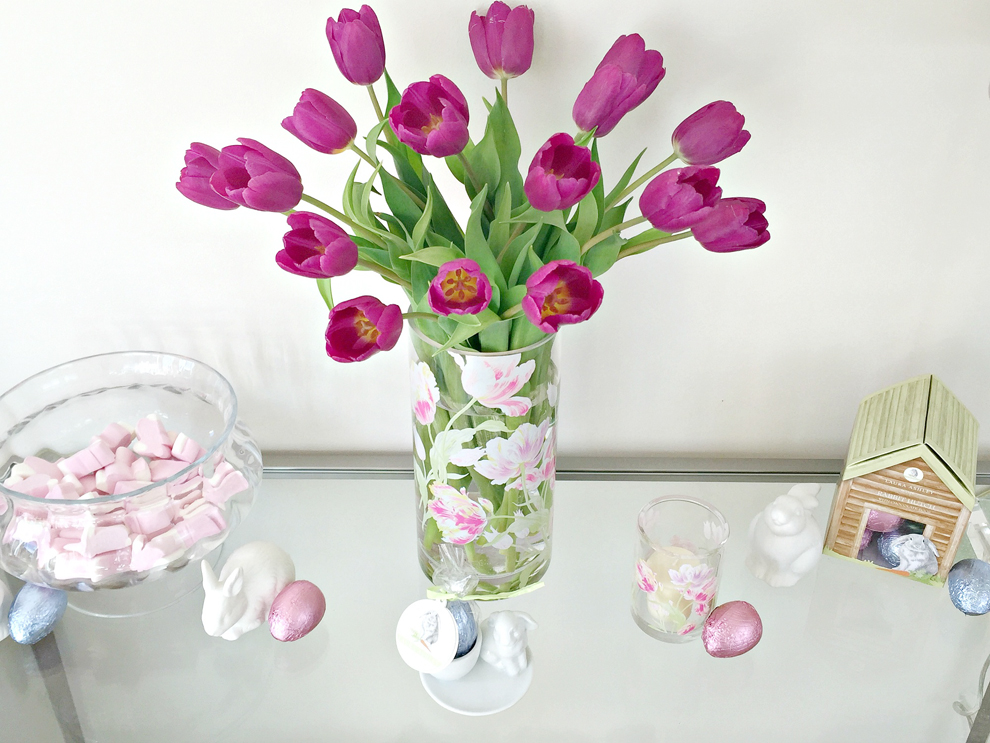 Any excuse to have little white bunny lights is enough for me with this gorgeous white trio of bunnies. During the day you can see their beautiful detailed bodies and at night they light up with batteries. It creates an Easter glow on my console table that is beautiful and cosy. Glowing bunnies are the ultimate Easter décor.
I also like decorating with items that can be used all year round like this gorgeous March Hare cushion. With my console table styled like this it definitely brings the Easter feel to the room but I can see it living on my armchair all year round. Who doesn't love a bunny cushion or two in the house?
Last but definitely not least; I couldn't resist this little Rabbit Egg Cup with a chocolate egg. It's so cute and come Easter morning that chocolate egg will be replaced with a real one for some yummy egg soldiers' breakfast. I love how my Laura Ashley Easter console table has turned out. It's fun to get festive with my home décor as much as it is celebrating the holiday. The beauty of Easter decorations is that it gives it a Spring feel to the house so the décor can stay out long after the Easter holidays are over, possibly with a little less chocolate eggs about.
Do you style your home for the holidays? What kind of Easter home accessories do you like to incorporate in your styling?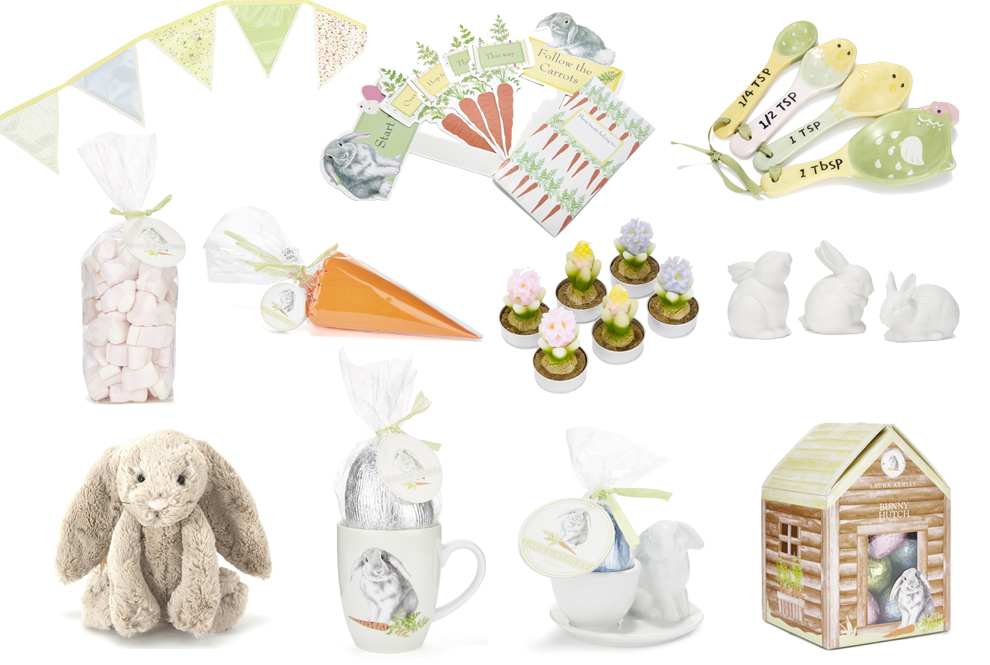 Spring Bunting | Easter Egg Hunt Kit | Chick and Egg Measuring Spoons | Set of 3 Rabbit Lights | Spring Flower Tealight Candles | Sweet Selection | Rabbit Marshmallows | Bashful Bunny Soft Toy | Chocolate Egg in Mug | Rabbit Egg Cup with Chocolate Egg | Rabbit Hutch with Chocolate Eggs
Bring Easter into your home with our range of Laura Ashley Easter accessories! Which would you like in your home? Let us know below or on Twitter @LauraAshleyUK!