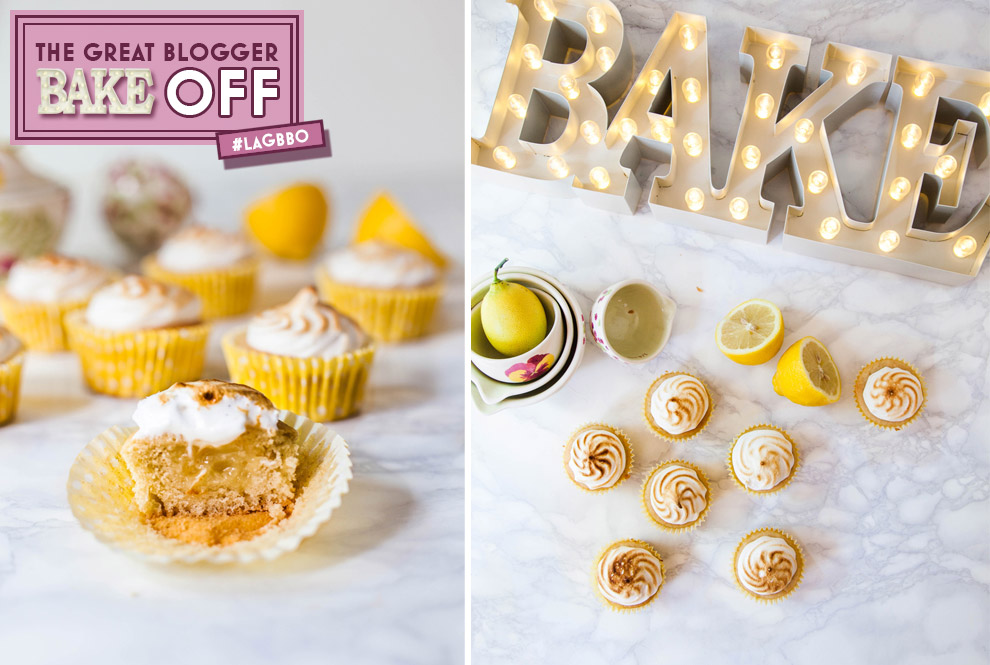 Kicking off our Great Blogger Bake Off, Aimee from Wallflower Girl shows us how to create these yummy lemon meringue cupcakes... read more
It's week two of the Great British Bake Off! Hooked already, we've got a soft spot for Ian who we reckon might just be the dark horse of the show. Kicking off our very own blogger bake off (if you missed it, we explain what we're doing here), we're taking tips from last week and starting the series with cake! Joining us today on the blog is Aimee from the wonderful Wallflower Girl. Aimee shows us how vegan cupcakes can be oh so delicious. Read on to discover how to make them yourselves, and don't forget you can vote for Aimee's bake at the end of the four weeks…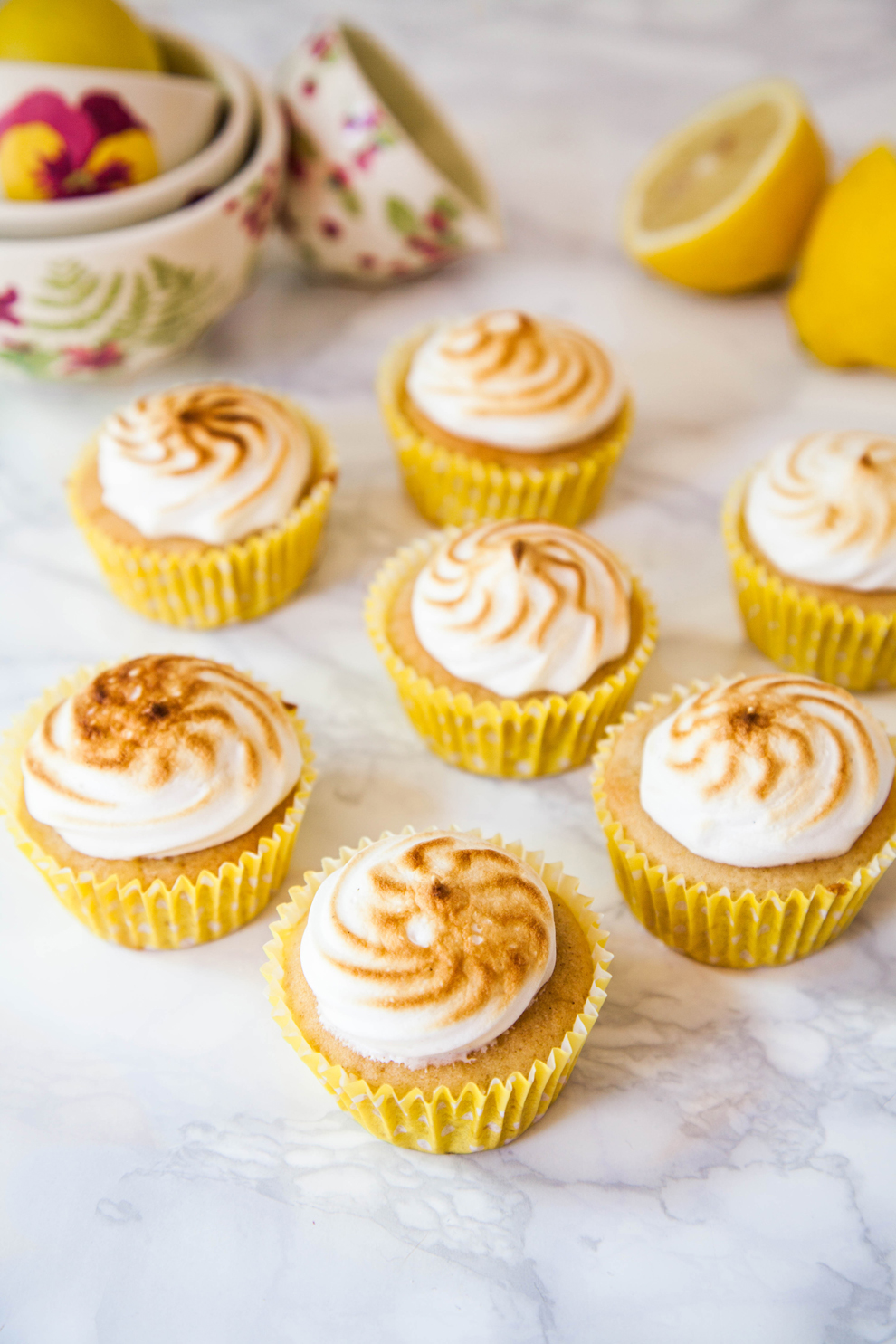 If you're looking for a vegan recipe to "Wow!" your non-vegan friends, this is it. Perfectly fluffy lemon cupcakes, filled with a smooth and zesty lemon curd and topped with a toasted meringue frosting you would never guess didn't contain eggs. These will not fail to impress!
Don't be put off assuming these involve hard-to-find ingredients, specialist equipment or are difficult/time-consuming to make. None of those things are the case. All ingredients can be found in your local supermarket and you can make the whole batch, from start to finish, in an hour!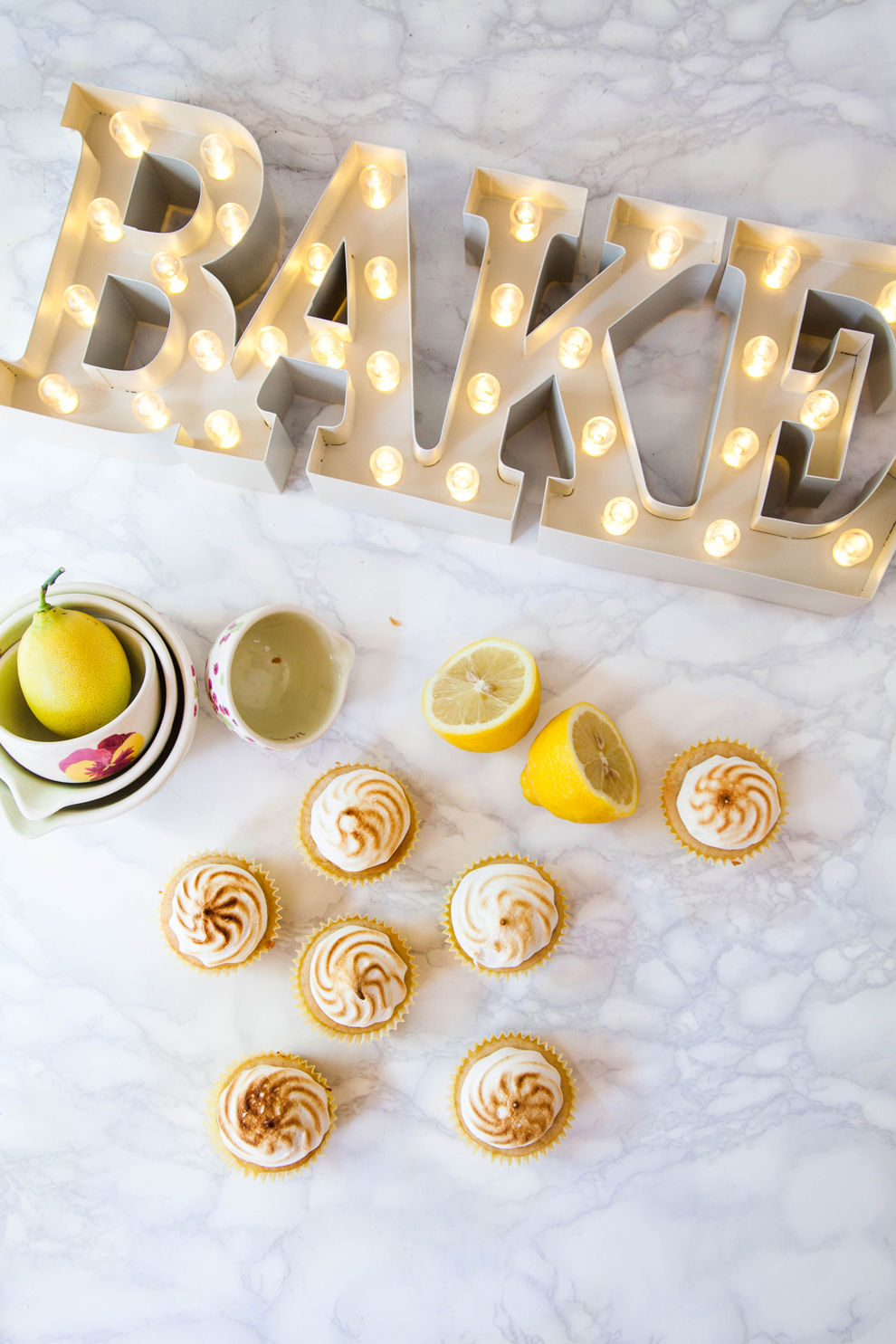 BAKE novelty light
I love using cup measurements for baking as it's so much easier compared to weighing out each ingredient (although scales are still often necessary) so I fell in love with these Parma Violets Floral Ceramic Measuring Cups. Not just because they're so pretty looking but also because of the hand pour-spout which was perfect for pouring the lemon curd into the cupcakes.
I don't own a culinary torch or a cupcake corer so I made do with my oven grill and an apple corer. Both of which worked perfectly. Eating the cake centres whilst you core the cupcakes is definitely a perk of the process
So you may be wondering… "How does that meringue contain no eggs!?" Well, it's all thanks to a new discovery called 'Aquafaba' which is just the water from a can of chickpeas or other legume. Crazy, huh? But so effective, so delicious and so cheap to make!
VEGAN LEMON MERINGUE CUPCAKES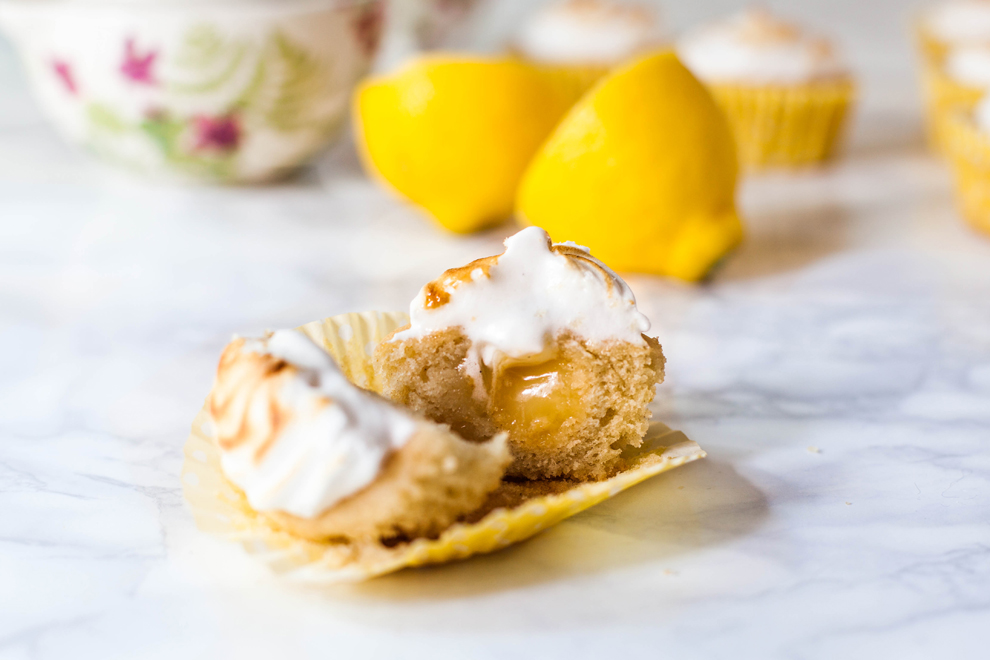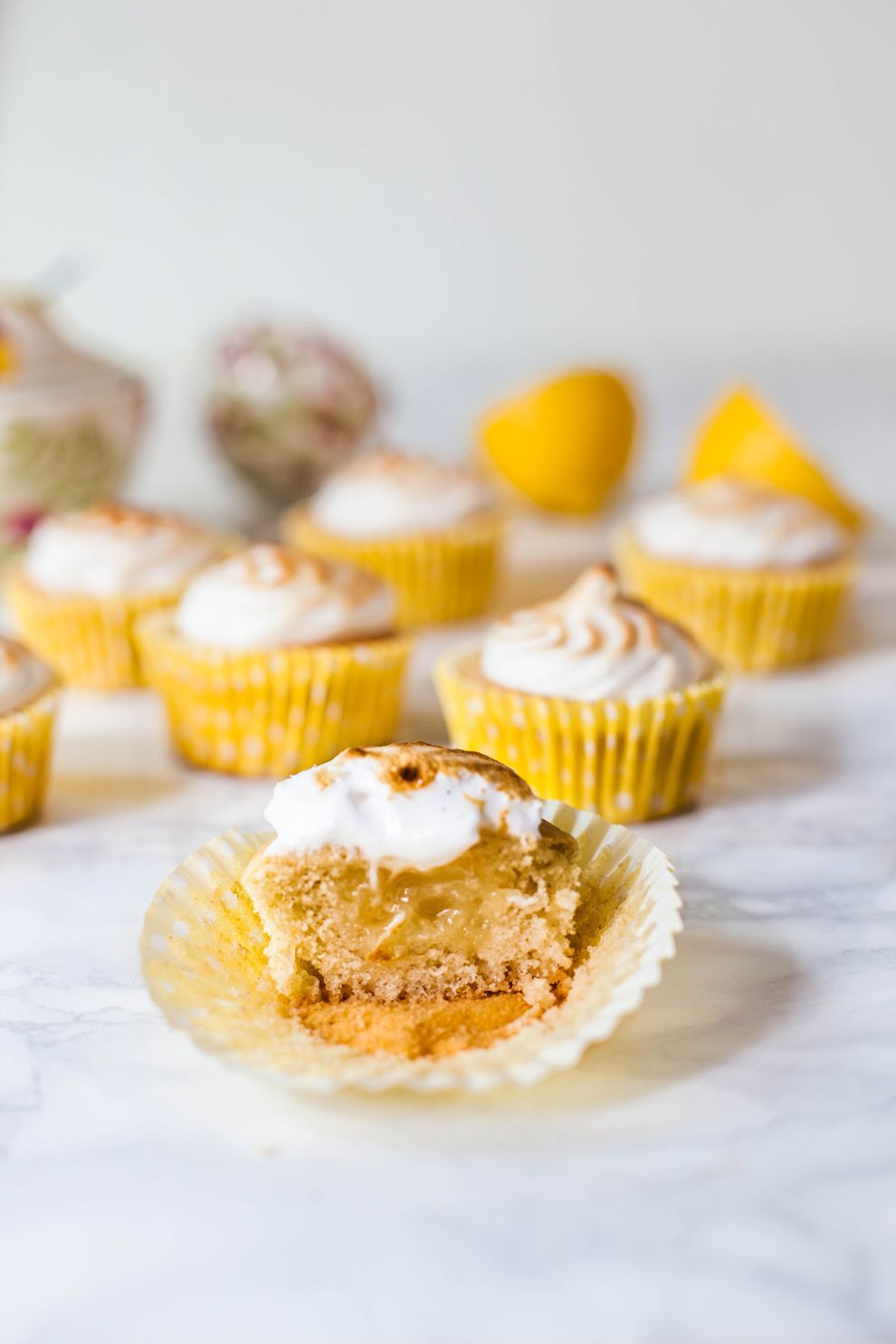 Serves: 12     Prep time: 20 mins     Cook Time: 25 mins     Total Time: 45 mins
INGREDIENTS
For the lemon cupcakes
– 240ml / 1 cup almond milk
– Juice and zest from 1 medium lemon
– 150g / 1¼ cup self-raising flour
– 2 tbsp corn starch
– 80ml / ⅓ cup mild olive oil
– 150g / ¾ cup caster sugar
– 1 tsp vanilla extract
For the lemon curd
– Juice from 2 large lemons (to make about 120ml / ½ cup)
– 120ml / ½ cup almond milk
– 150g / ¾ cup caster sugar
– 2 tbsp corn starch
– 1 tbsp dairy-free butter
For the meringue frosting
– Liquid from a 400g tin of chickpeas (or other white legumes)
– 50g / ½ cup icing sugar
– ½ tsp cream of tartar
– 1 tsp vanilla extract
INSTRUCTIONS
To make the lemon cupcakes
– Preheat the oven to 170c and line a cupcake tray with liners.
– Mix the almond milk and lemon juice & zest together in a large bowl or jug and leave to "curdle" for a few minutes.
– Meanwhile, mix the flour and corn starch together in a separate bowl.
– Add the oil, sugar and vanilla extract to the almond milk and then the flour mixture. Stir everything until just combined.
– Divide equally between 12 cupcake cases and bake for 20-25 minutes until golden brown and spongey to the touch.
– Leave to cool completely before coring the centre of the cupcakes. I used an apple corer but you can also find cupcake corers.
To make the lemon curd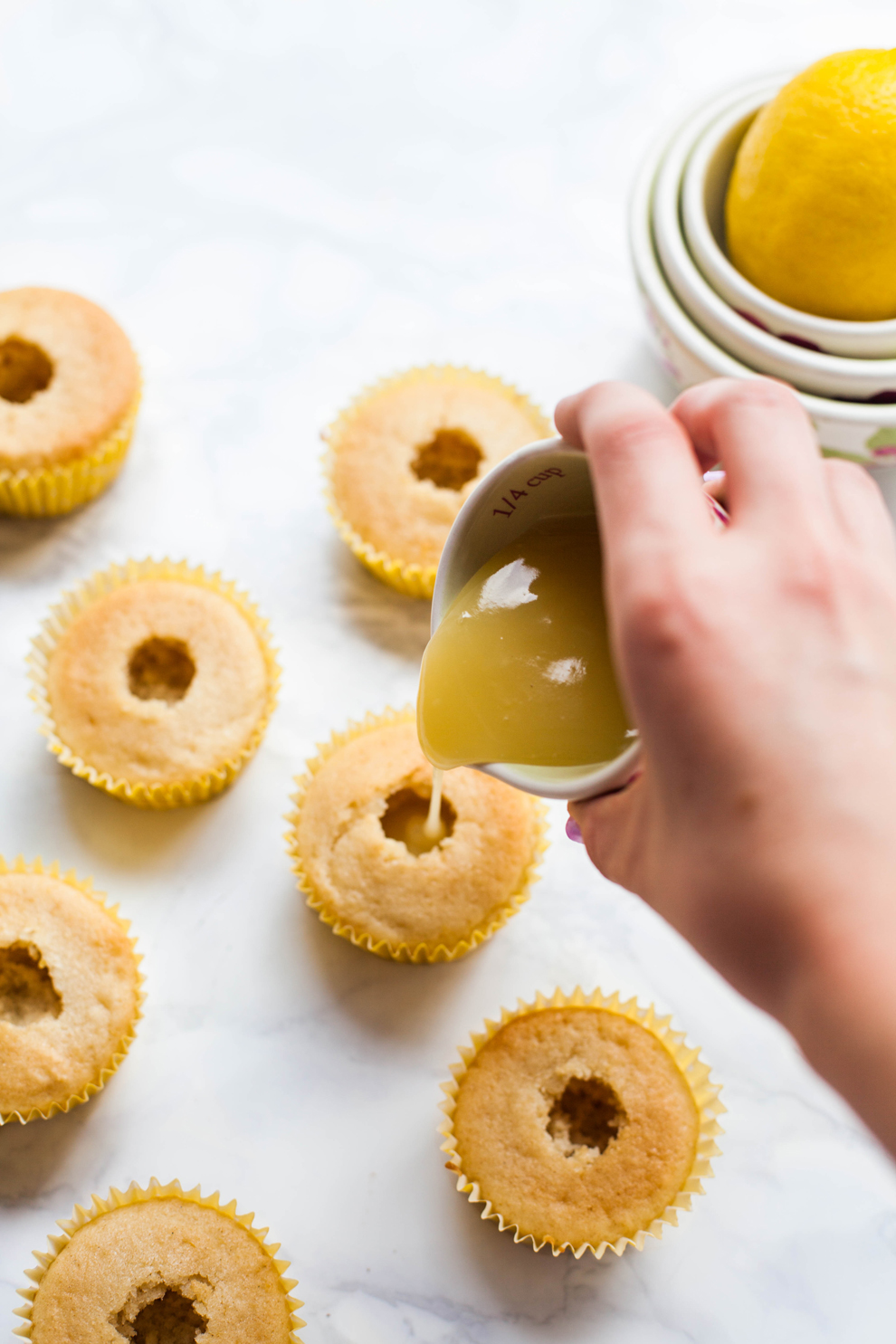 – Whilst the cupcakes are baking, make the curd by mixing the lemon juice, half of the almond milk, sugar, and corn starch together in a small saucepan.
– Continually whisk over medium heat until it starts to boil. The mixture should start thickening.
– Remove from heat and whisk in the rest of the almond milk and dairy-free butter.
– It should be a smooth, thick, runny consistency. Leave it to cool in the fridge where it will thicken some more.
– Once cooled, pour into the centre of the cupcakes until it reaches the brim.
To make the meringue frosting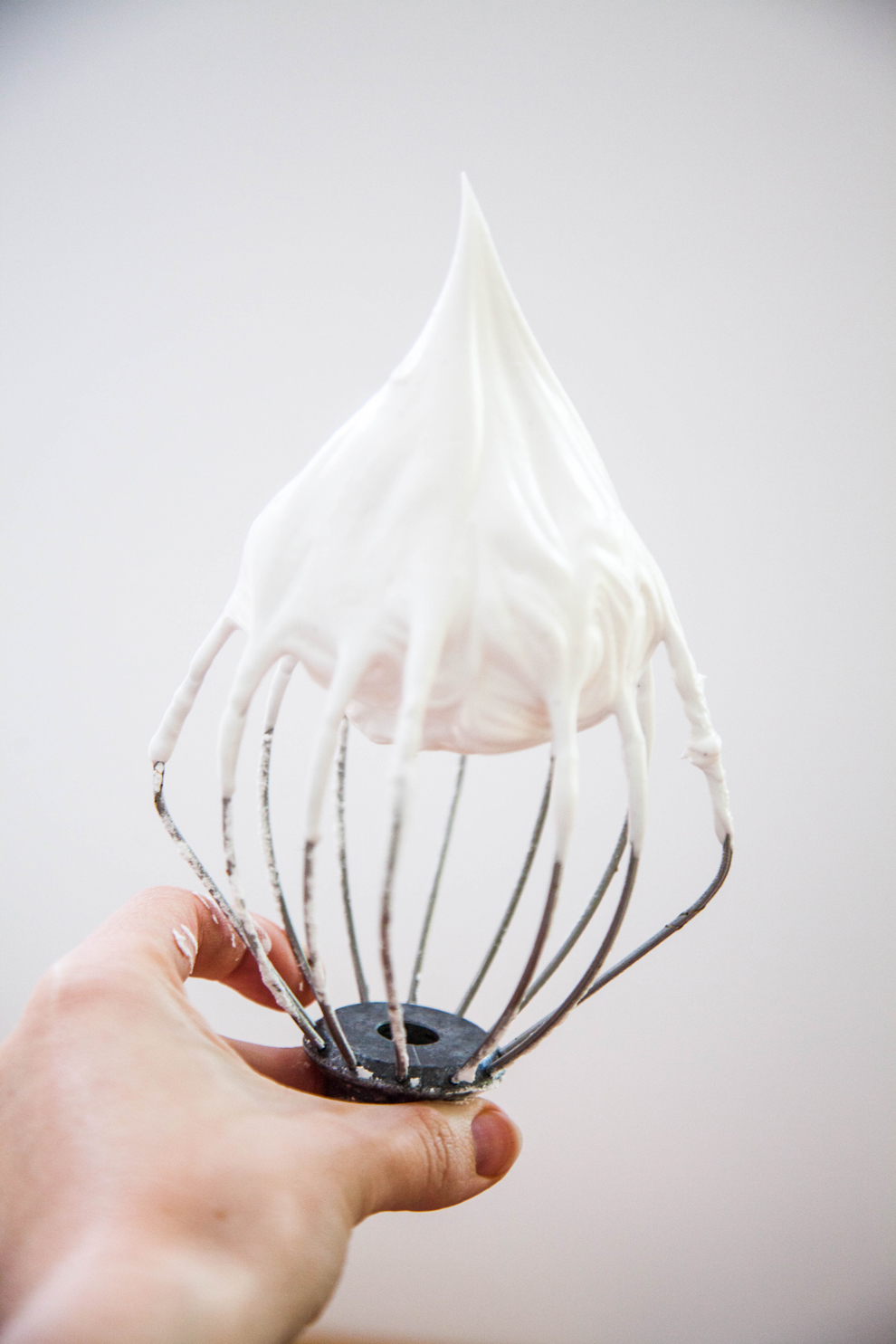 – In a stand mixer, whisk the chickpea water on high for a few minutes, until it starts to turn frothy
– Slowly add in the icing sugar, a little at a time. Then add the cream of tartar.
– Keep whisking on high speed for approximately 10 minutes until the mixture forms stiff peaks.
– Add the vanilla and whisk again for another minute.
– Add the mixture to a piping bag fitted with a large star nozzle. Pipe swirls on top of the cupcakes.
– To create the "toasted" look, you can either use a culinary blow torch or preheat your grill to it's hottest setting and place the cupcakes underneath for a few seconds.
Serve and enjoy! These keep well in the fridge for up to 3 days.
So if you're vegan or trying to use higher-welfare ingredients, these are a must-try!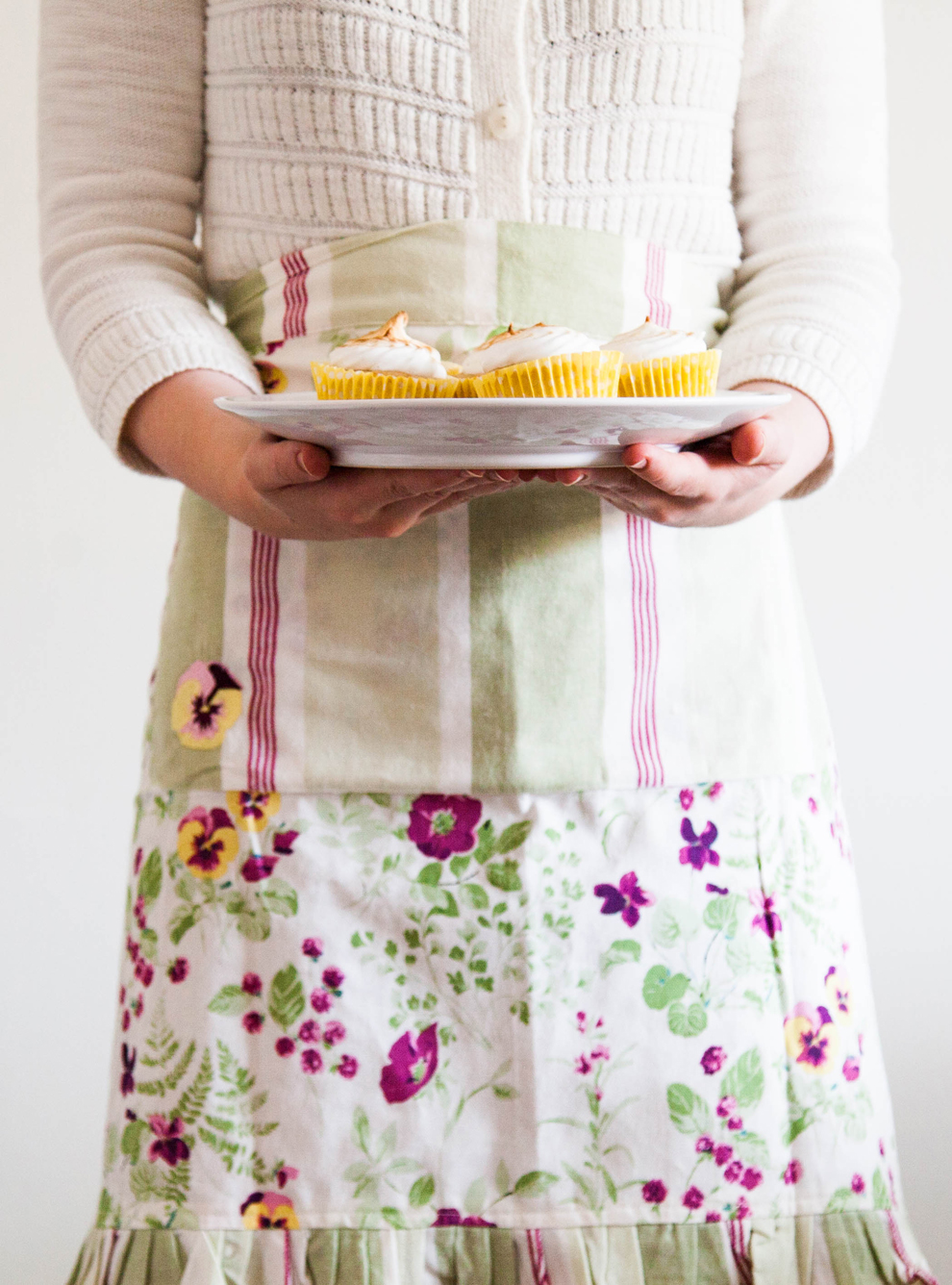 Parma Violets Half Apron
Thanks to Aimee for sharing her delicious bake with us! Why not try it yourself? Don't forget to tag your bakes with #LAGBBO so we can see what you've been up too. Aimee also re-created Mary Berry's walnut cake from last week (with a vegan twist!) which you can check out here. Fancy cooking up a storm but don't have the equipment? You'll want to check out our cookware range.
We'll be back again next week with Jess from What Jessica Baked Next with another glorious bake! Stay tuned.