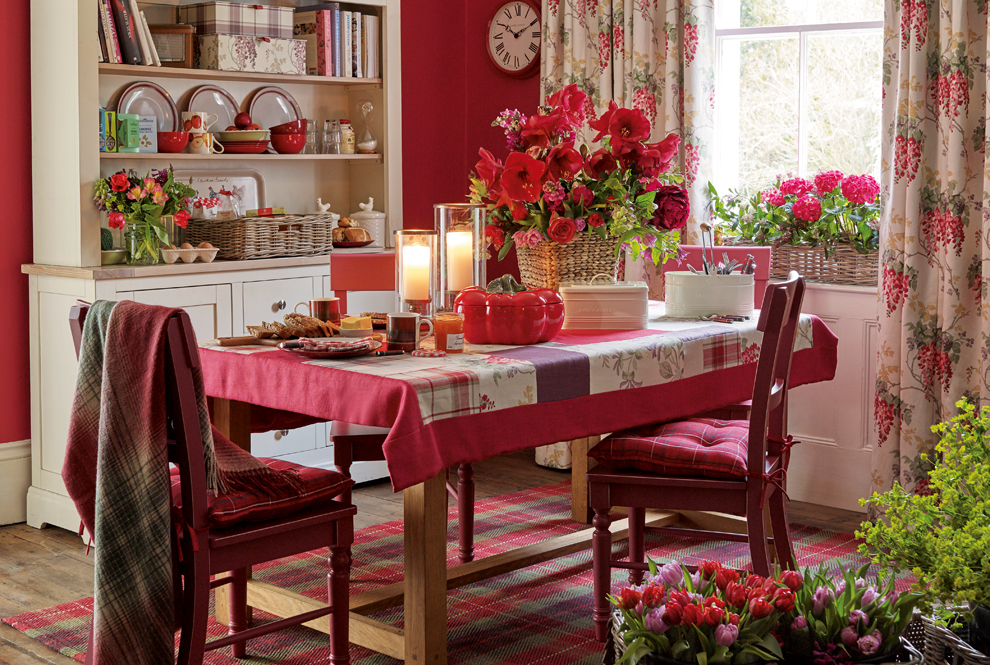 Take a peek inside to see our cosiest home story of Autumn/Winter 2015... read more
Let us introduce to you the Laura Ashley Ambleside collection, our cosy AW15 home story. With the days getting progressively shorter and the dip in temperature more noticeable, it's time for us all to embrace warm interiors. With the relaxed, country farmhouse feel, Ambleside will bring nostalgia for those cosy homes of yesteryear and much-needed shelter from those colder months…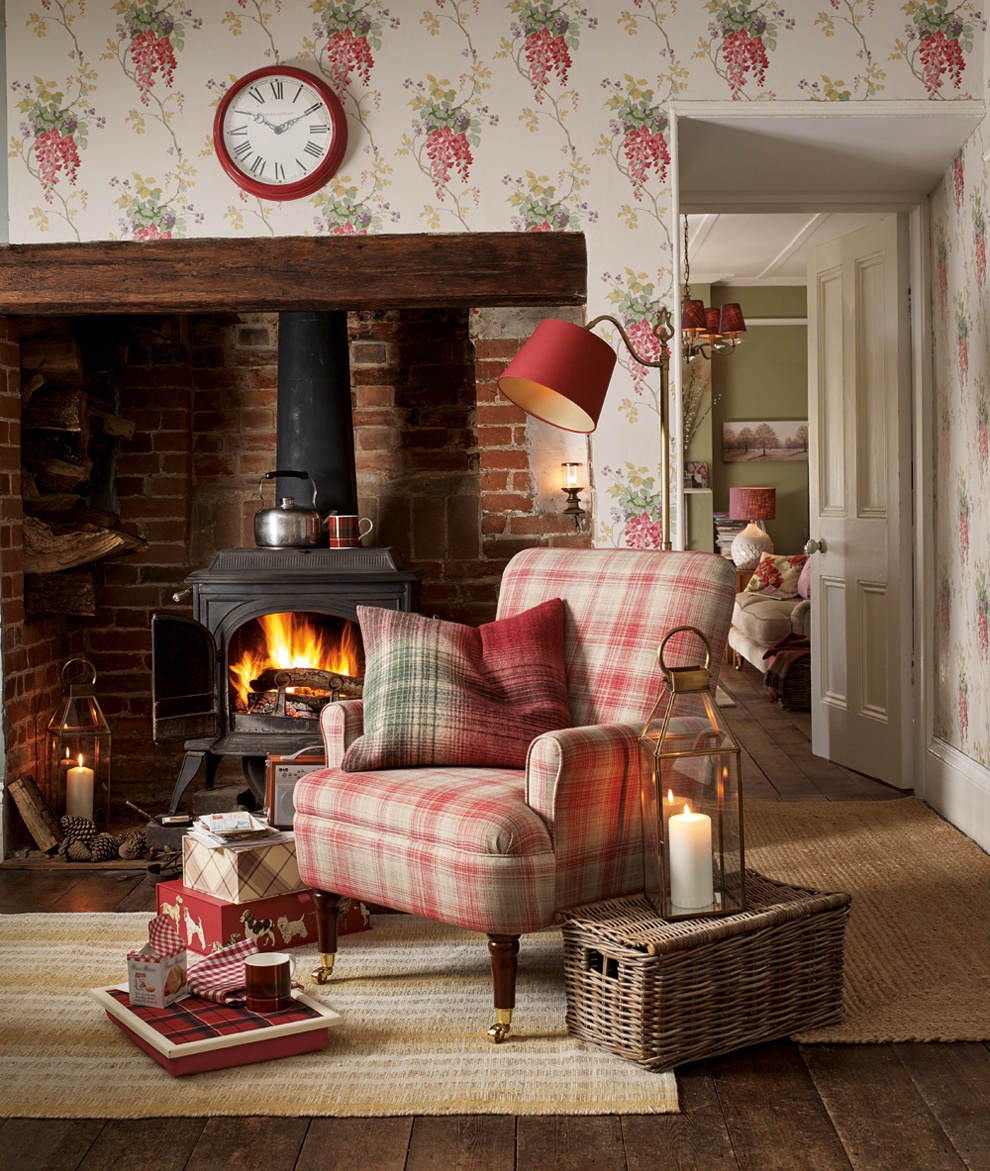 The print that takes prominence in Ambleside is Wisteria Cranberry Floral, which comes directly from our archives. As our archivist Angela tells us, Wisteria comes from an antique French paper document the company bought in 1997. It is from the 1800s, and is hand painted in gouache. It's such a charming print and a beautiful choice for any room.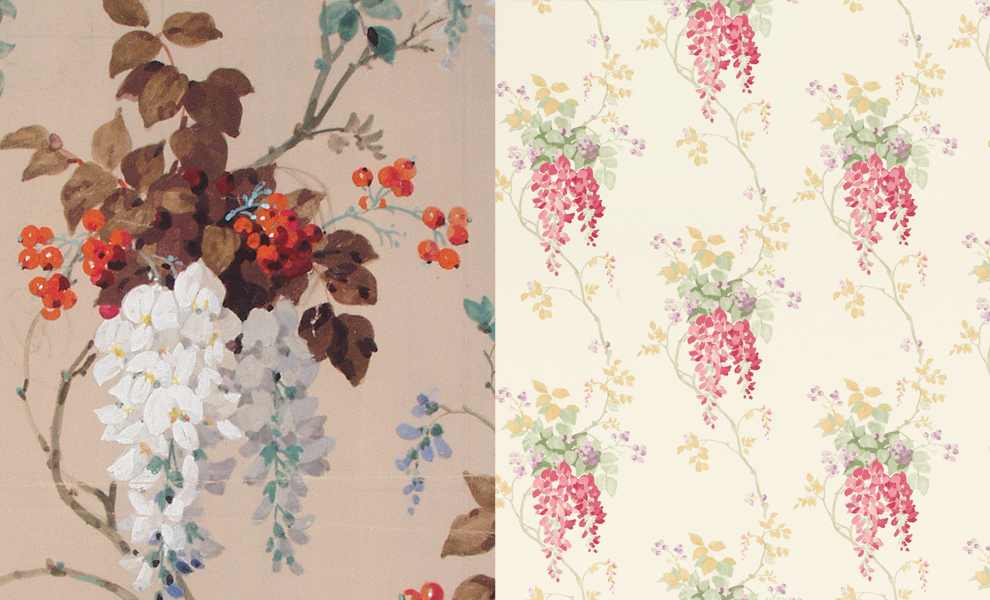 We're bringing nature indoors with this collection, as the colours are beautiful shades of berry; from cranberry tones to grape! Along with this, we have our wonderful Hedgerow shade, which adds to the overall natural feeling that Ambleside evokes. Cranberry checks with accents of hedgerow green sit alongside our beautiful Wisteria print taken from the archives. We think they compliment each other so well, don't you?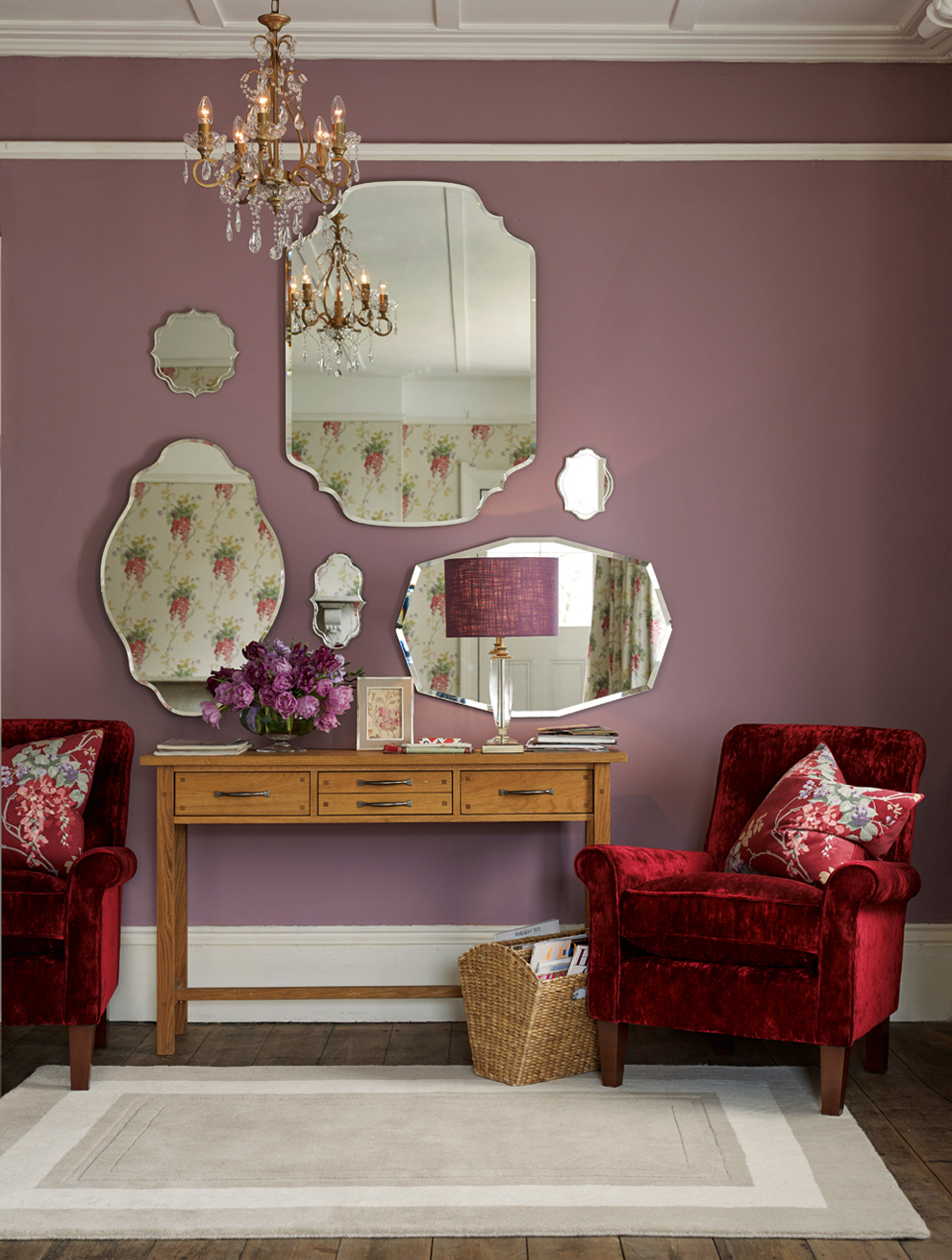 Obviously in every country home, the kitchen really is at the heart. Ambleside acknowledges this with its homely prints, such as this adorable strawberries and cranberry print. Our kitchen accessories really do complete the look, with vintage-inspired crockery and artwork, including this Vintage Tins Canvas – a sure favourite for all vintage lovers out there. But something that should be on everyone's wish list is our amazing Dorset Pantry. Perfect for storing all of your cooking essentials, this pantry will be the envy of all of your neighbours. It simply isn't a complete kitchen without a pantry, right?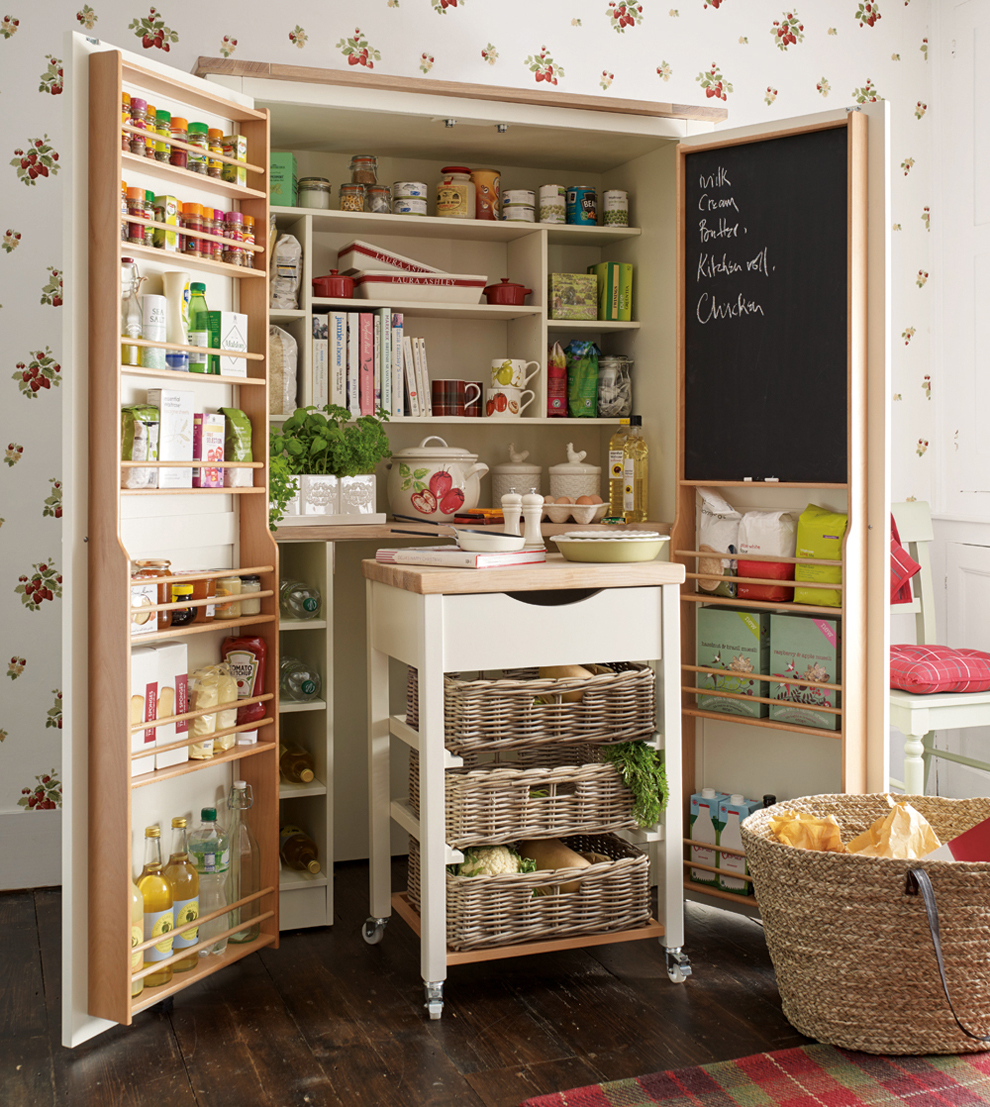 For furnishings, you really are spoiled for choice. Our Dorset range is now available in 4 new colours; cranberry, camomile, duck egg and hedgerow. Another range which would perfectly suit the relaxed style of Ambleside would be Milton.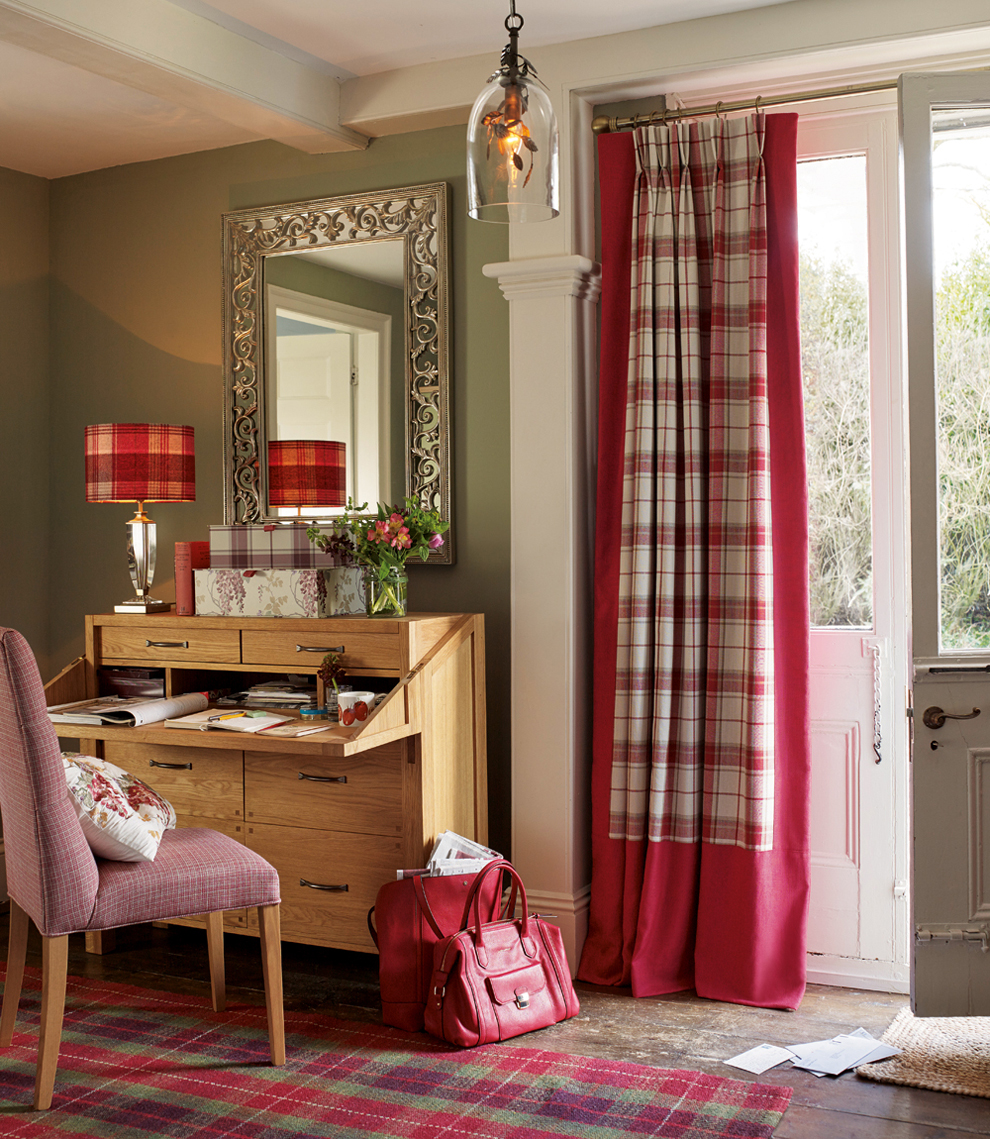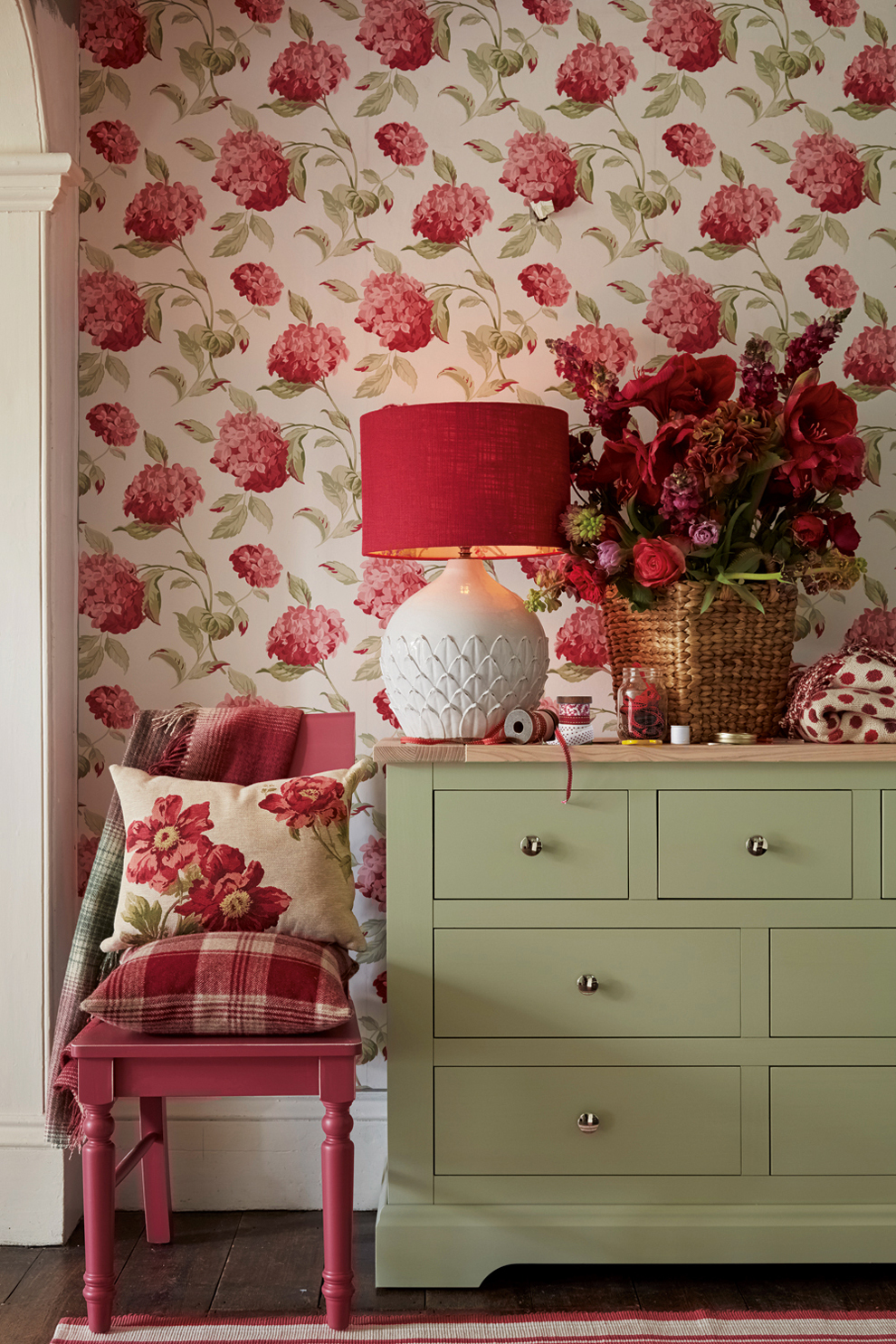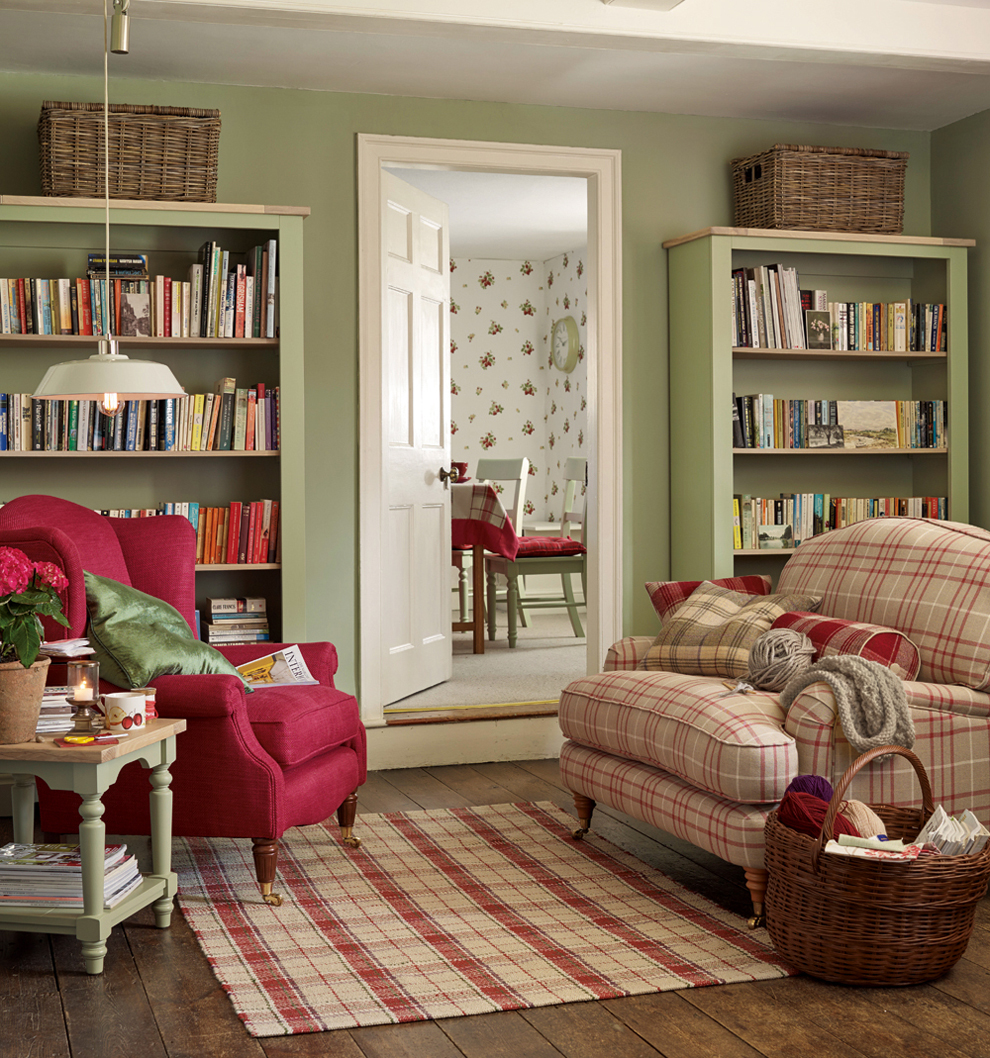 For delicate touches, the Rhy light brings an element of old-school to a room and our new Wisteria pendant has the most gorgeous intricate leaf design. For a nod to the Scottish Highlands, we also have a range of check accessories, including our Cranbourne Check shade, tartan mugs, check curtains, Lothian throw and Kinross Grape check bedlinen.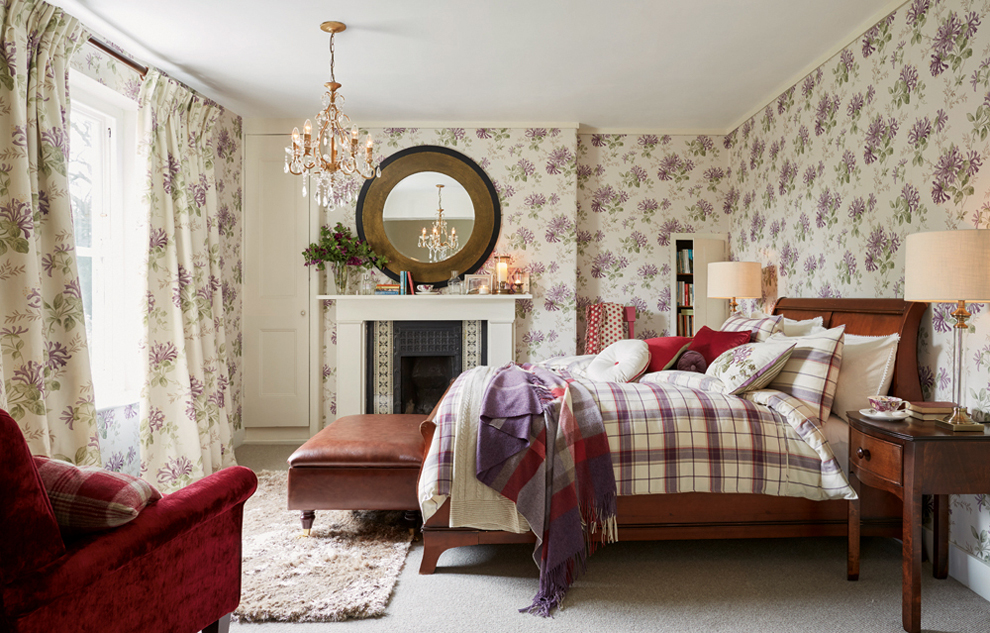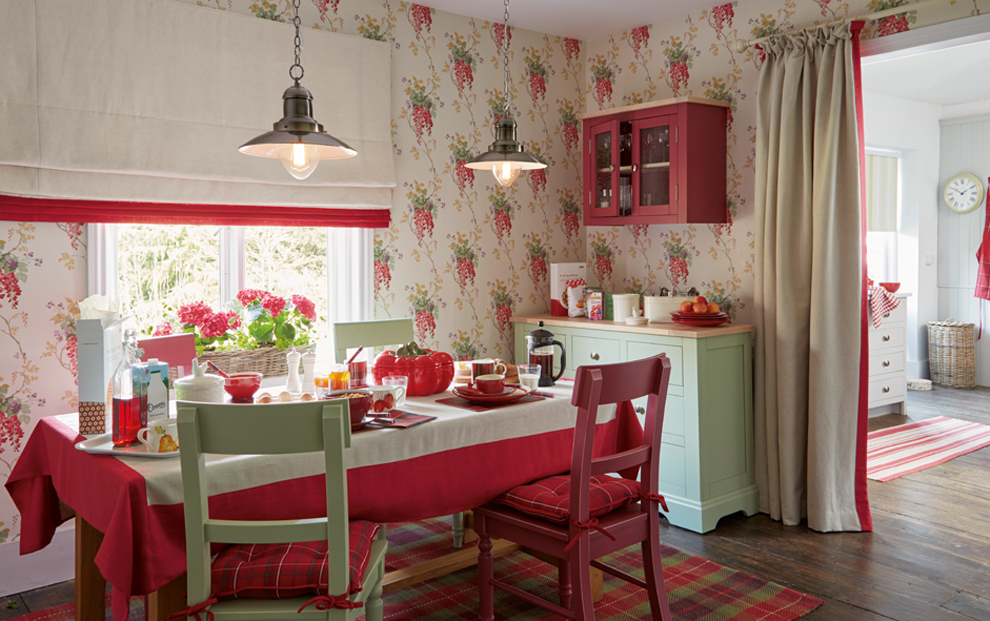 To complete such a homely collection, Ambleside contains such a wide range of other accessories which add to the overall warmth of this range. Along with kitchen essentials such as stoneware roasting dishes and casserole dishes, there are also beautiful cushions adorning our Wisteria print and 100% wool throws for luxurious additions to your bed or sofa.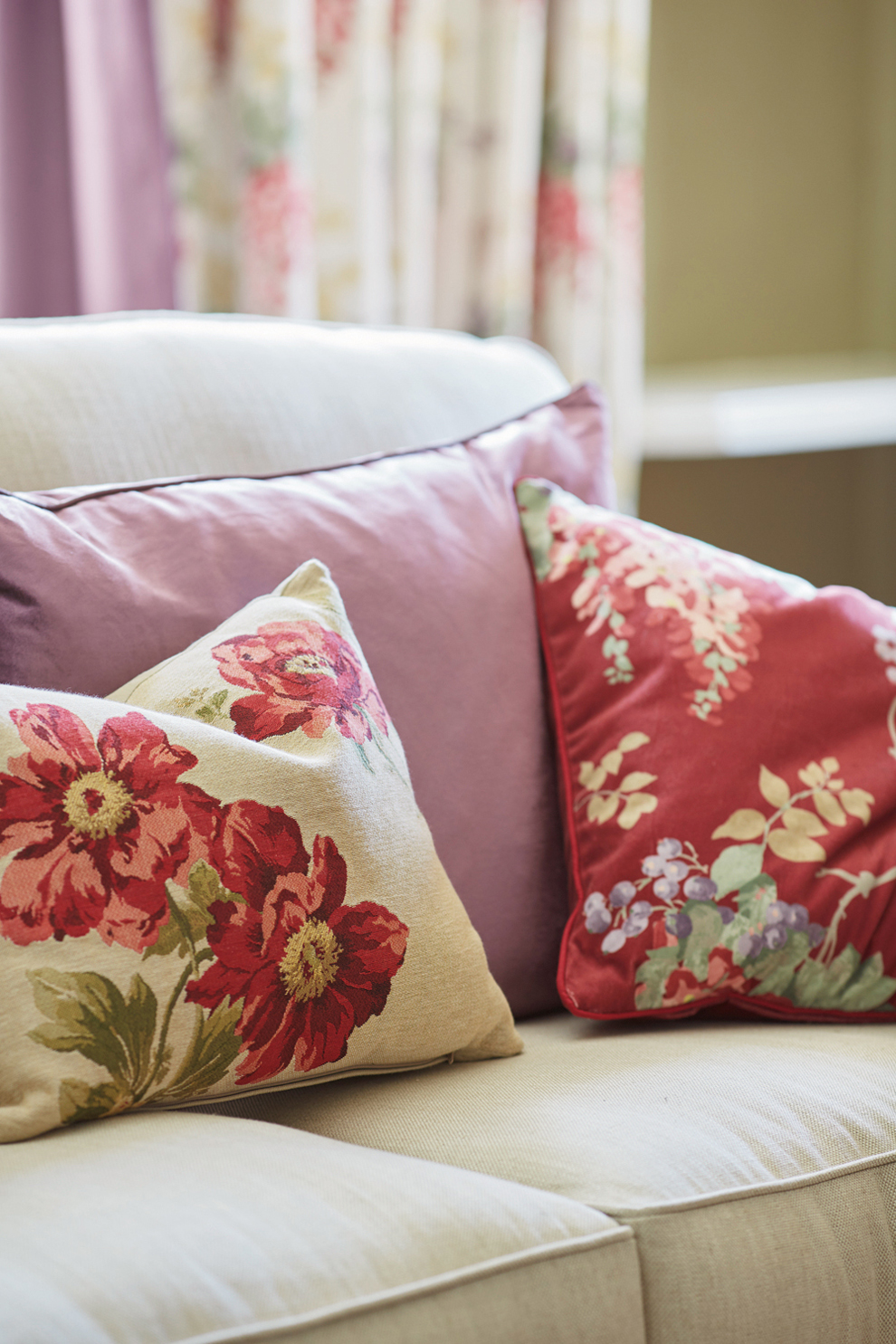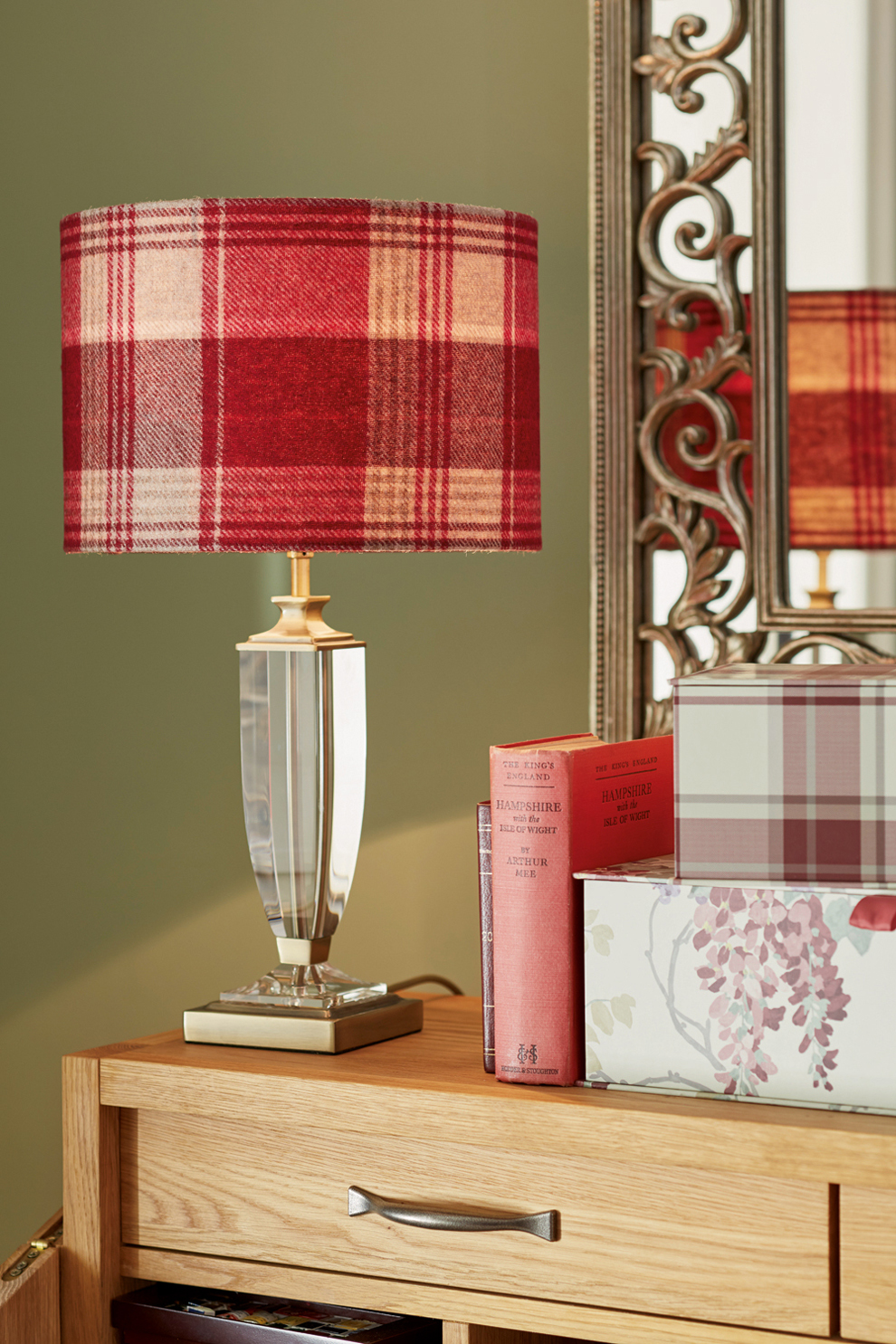 We absolutely adore Ambleside – what about you? You can shop the collection here. Which is your favourite accessory from this collection? Let us know below or on Twitter @LauraAshleyUK