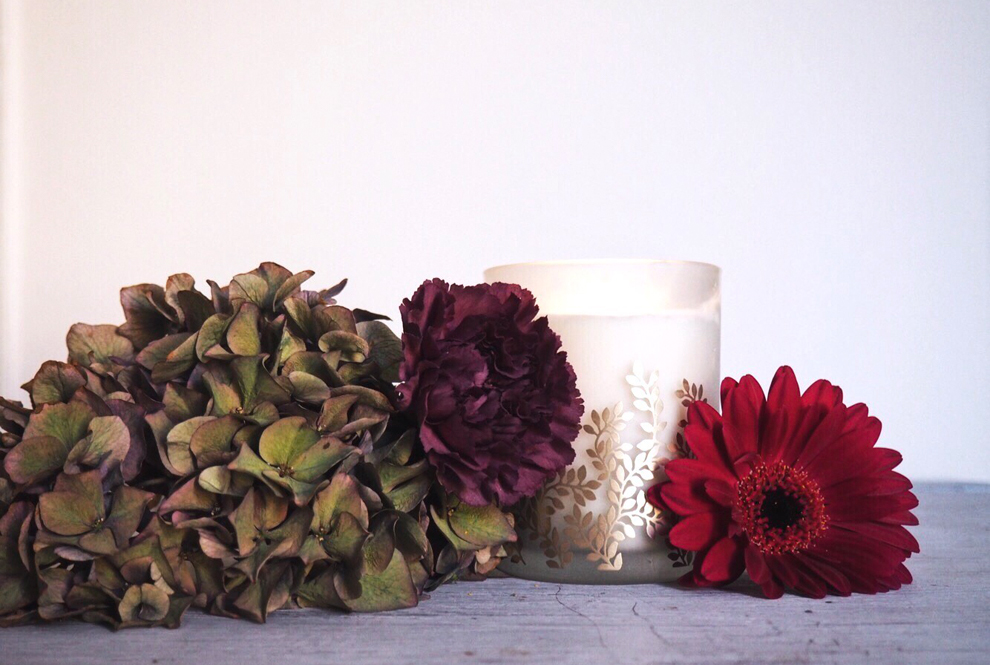 See what Jules's must-have accessories are this autumn to make the darker, colder days more bearable... read more
Do you struggle with the darker, colder days of autumn? Well, the lovely Jules from This Is Jules is here to share her go-to 5 top picks to get her through this season.
Chilly, misty mornings. Saffron leaves and chunky knits. Pumpkin-spiced lattes and woollen blankets at the ready. There's so much to love about autumn and without fail its cosy and colourful nature captures my heart every year. Though in the UK, while the season lasts as long as the others, the really lovely vibrant part is in fact pretty short. I'd say we have a window of around six weeks where the leaves are coloured like buttercups and marmalade, and the afternoon sunlight has that special golden-hour-like longevity to it.
I always feel a bit short-changed once all the trees are bare and the colours have faded. It's as if winter has turned up early and outstayed its welcome before its even officially began. For me, the easiest way of defying this is to bring that autumnal vibe indoors by adding some key pieces to my home. After all, half the fun of the season's cooler days and darker nights, is the snuggling up fireside with our hands wrapped firmly around a hot drink, is it not?
So without further ado, I have (with great difficulty!) whittled down my huge Laura Ashley wish list, to my top five picks for my home this autumn, in a bid to give you a little inspiration if you're looking to add some seasonal love to yours too.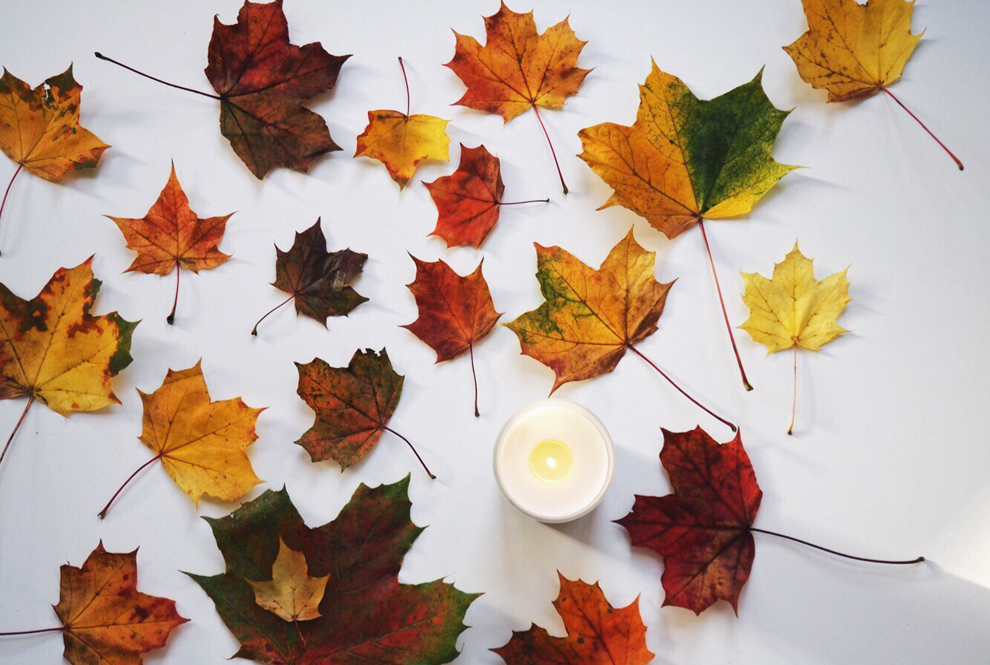 If you think that I'm stating the obvious by recommending a candle, in my bid to make an autumnal impact on your home, well that's because I am! A candle is one of the quickest and most effective routes to evoking a real sense of the season with its very smell. The Hedgerow candle combines a fresh woody scent with jasmine and a hint of spice, layered over musk, sandalwood and vanilla. It's autumn epitomised, and it's delicious.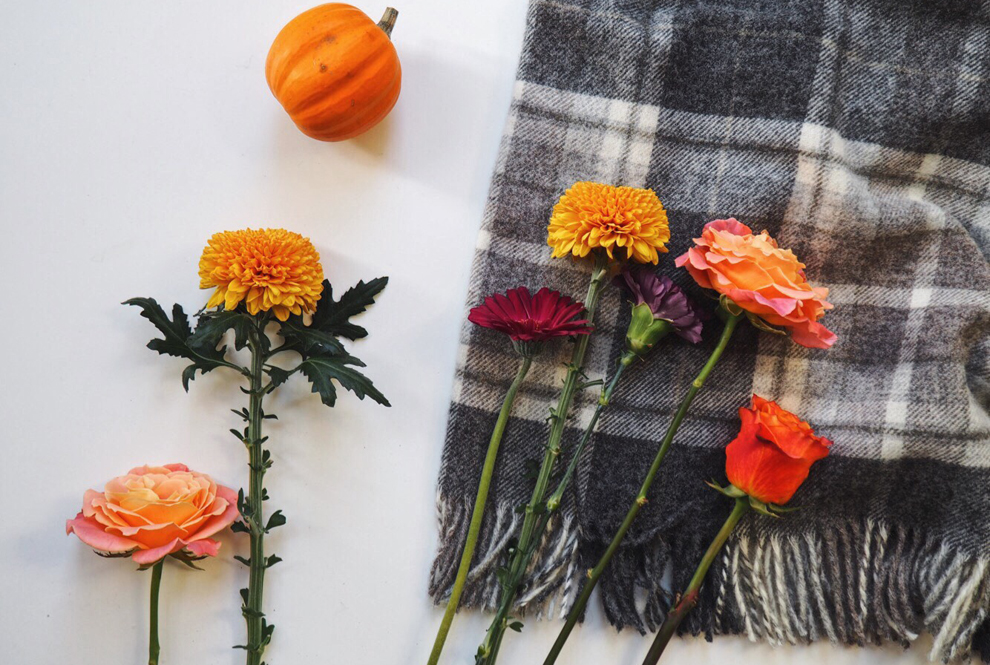 Be it a picnic blanket, a throw for the back of your sofa or a heavy-duty tasselled number that you want to wrap around your shoulders to keep cosy and warm, you can guarantee you'll find it at Laura Ashley. It is my first port of call whenever I need a new woollen blanket, and as usual this season they didn't disappoint! I was drawn to the Mulholland throw's classic, traditional check print and its charcoal to grey ombre effect. I also love it for its generous size and its weightiness, which makes it feel luxurious.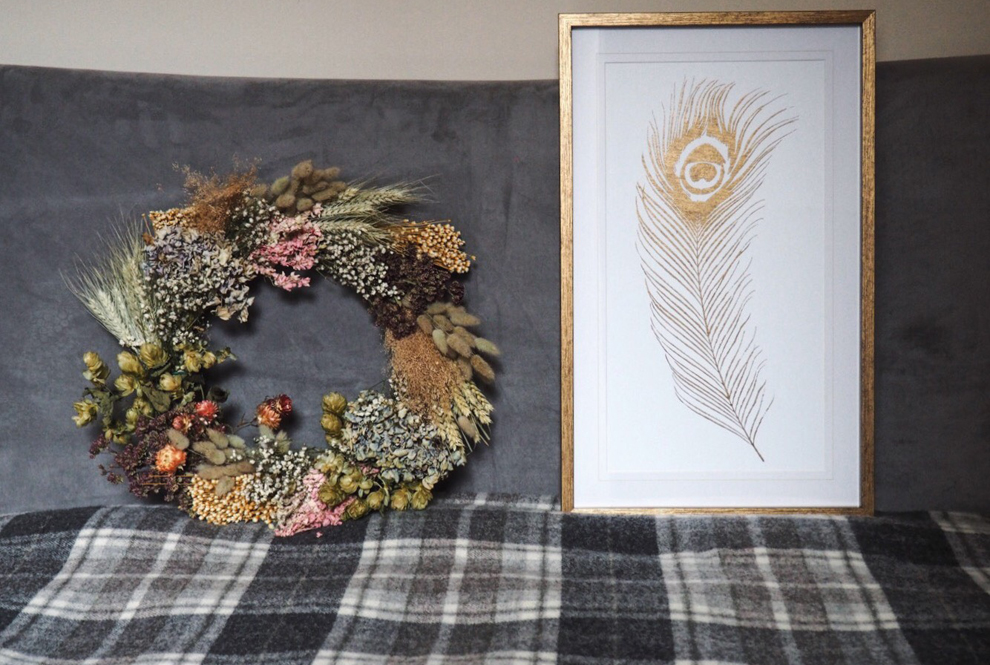 While this peacock feather print is of course not autumn specific, its golden tones make it entirely appropriate in my book! Simple and sophisticated.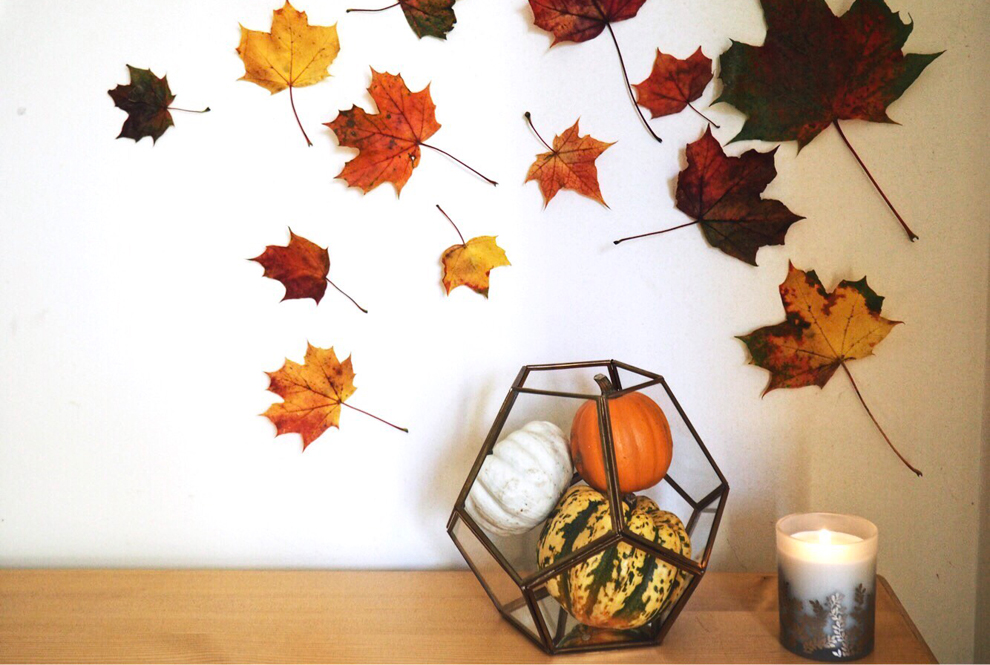 Meant as a place for plants to grow, this gorgeous brass terrarium, for me is something I will adapt from season-to-season, and in the first instance has proved the perfect decorative space to house these ornamental gourds. This is my favourite piece from Laura Ashley's autumn homeware collection, and I think probably one of the most versatile too!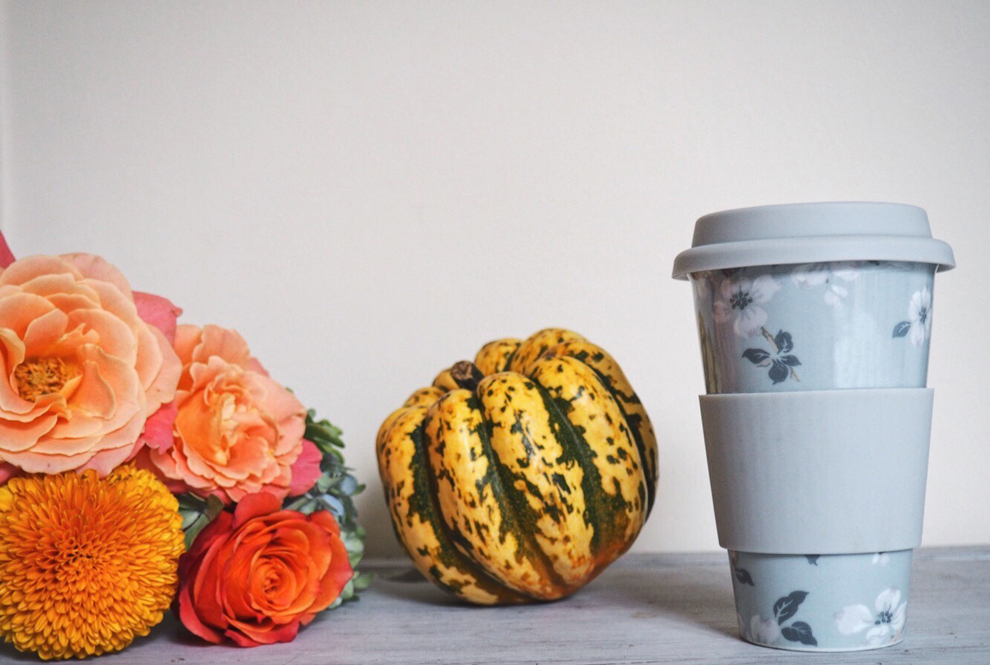 As an out-and-out coffee addict, this reusable ceramic coffee cup was a no-brainer. It may not be an item intended for display to set the autumn mood in your home, but boy if you're anything like me on the caffeine front, it will get used time and again indoors and out.
What are your essentials this season? Let us know below or @LauraAshleyUK