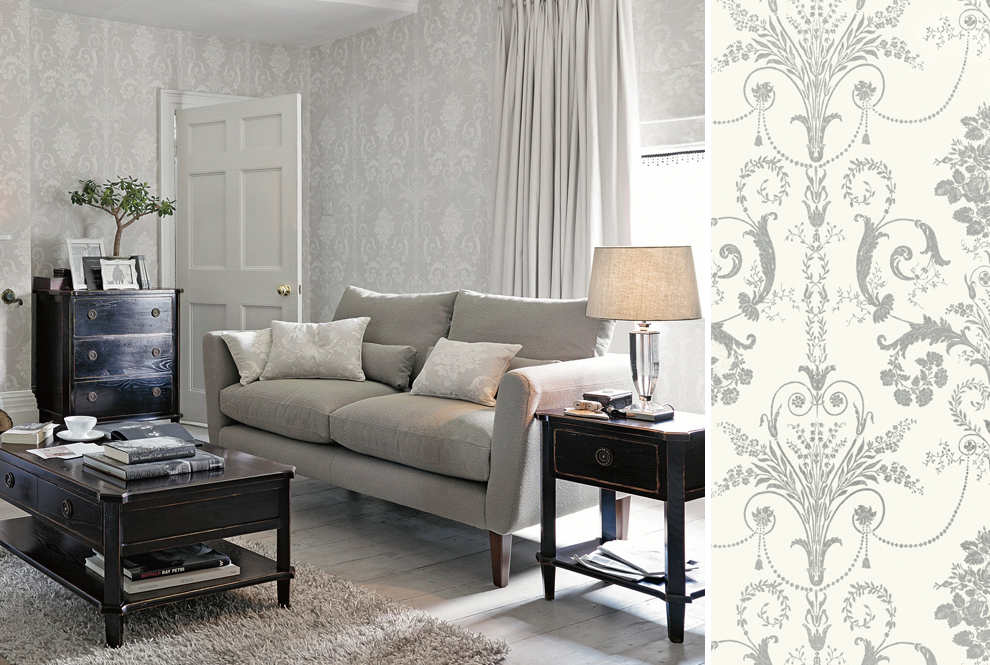 We delve into the archive to reveal the inspirations behind our iconic Josette print.... read more
Whilst interior trends may come and go, our beloved Josette design is a print that encompasses timeless style. Having recently celebrated its 10th anniversary, we took to the archive to discover more about this elegant print…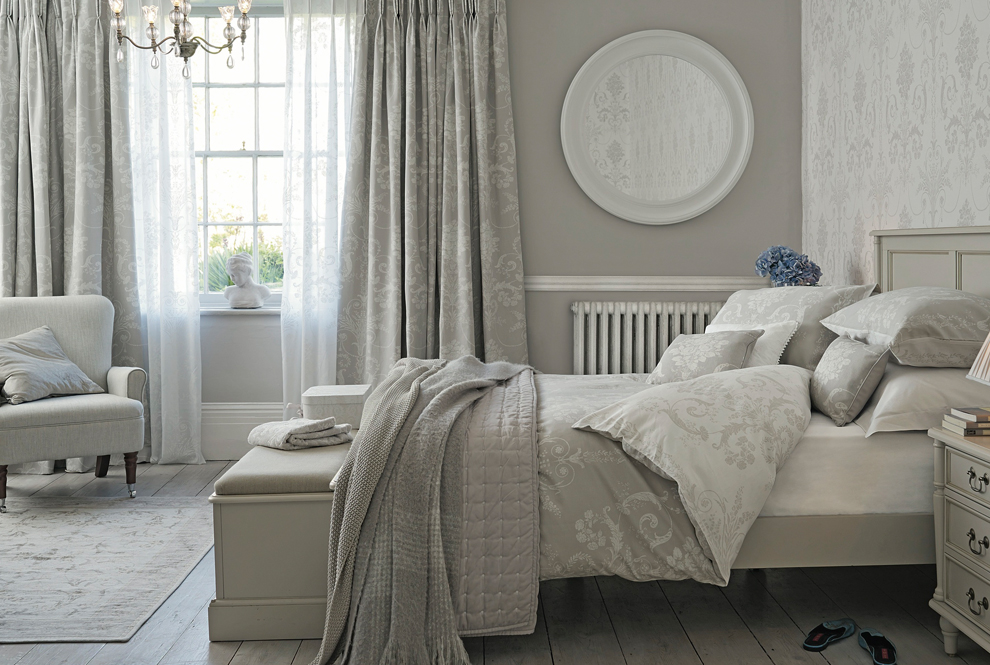 Since it's launch in 2004, Josette has been so well received that it has been reinterpreted time and time again, with almost twenty re-colourations. Inspired by 19th century French toile, the print features a beautiful curlicue floral design. Making an appearance in many of our collections, from bed linen to wallpaper, gift to soft furnishings, this elegant design brings a touch of understated glamour to any room in the home.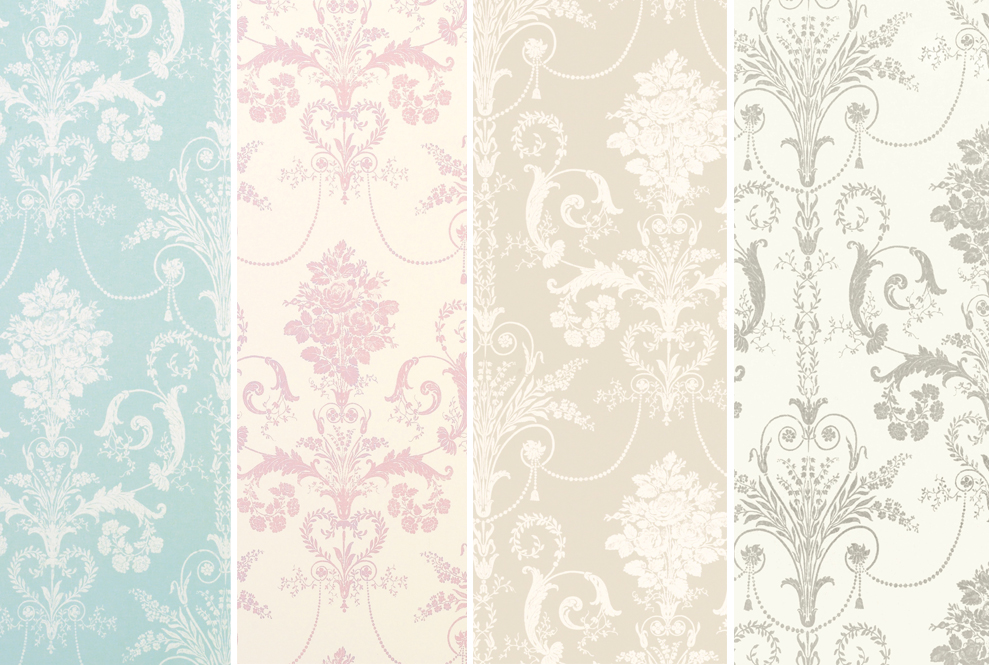 Popular Colourways: Duck Egg / Carnation Damask / Sable / Dove Grey 
Archivist Holly tells us… 
'Josette was first launched in Autumn/Winter 2004 as part of French-inspired story called 'A Provençal Affair.' Our designers were inspired to create Josette when they came across an antique textile housed in the archive.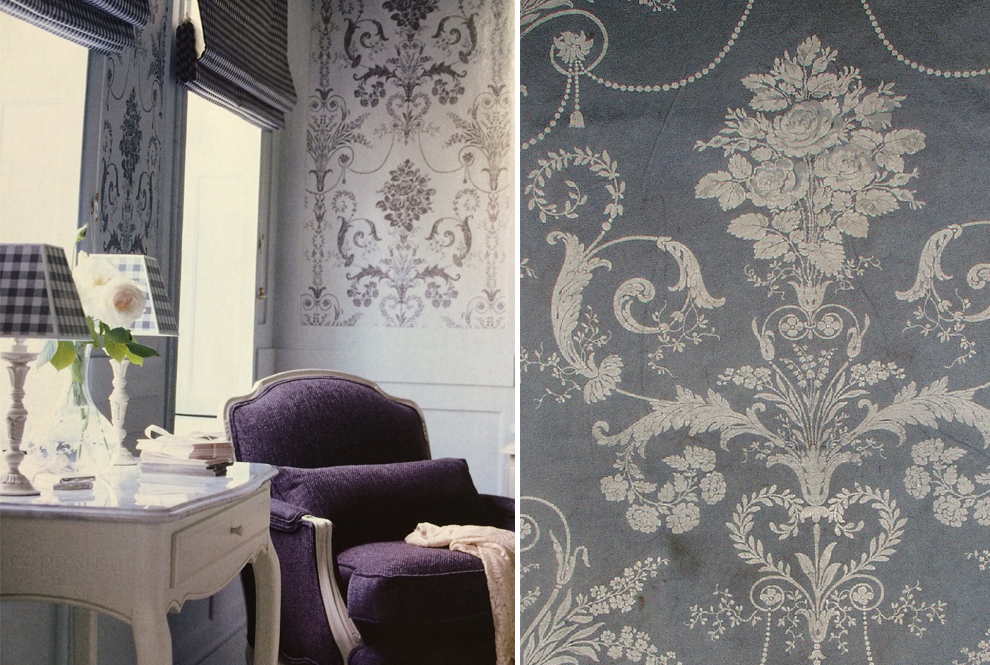 A Provençal Affair Collection / Original Archive Print  
Featuring a large scale urn design holding bouquets of roses and harebells, the large silk piece found in the archive showcases decorative scrolls of acanthus leaves. There are also beaded festoons and hanging tassels which give the design the feel of a luxurious damask pattern. The style is very classic and French, with hints of art nouveau.
Feeling inspired, our designers took to the drawing room and with a dash of Laura Ashley signature styling, Josette was born and has become one of our iconic prints.'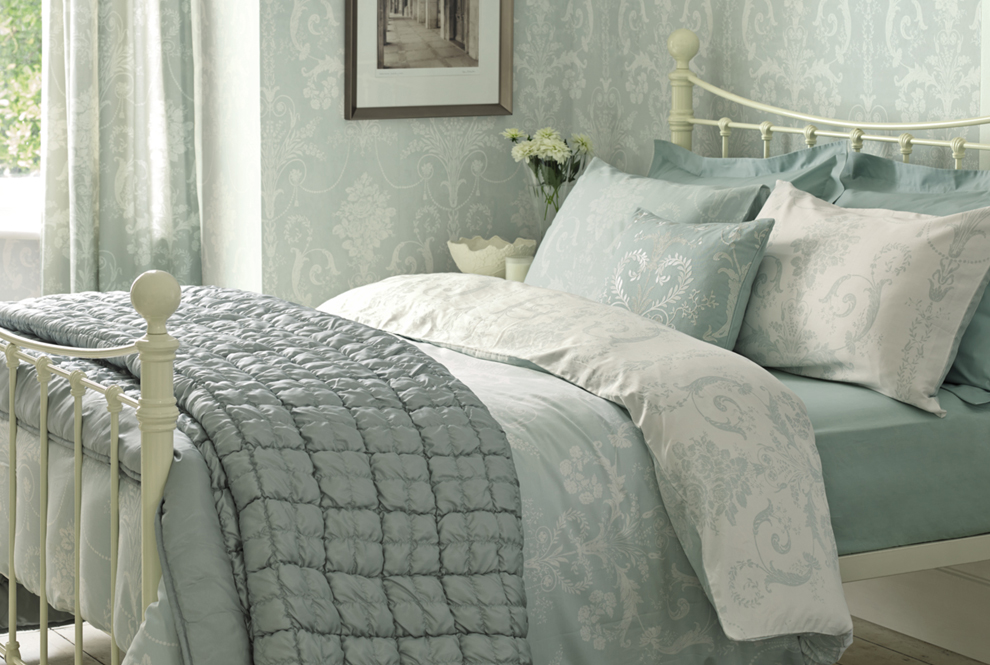 Taking centre stage in our Autumn/Winter collections, our new Josette collection is available in two of our most-loved colourways: the sleek and sophisticated dove grey and the uplifting duck egg. Whether you decide to create a feature wall or bring a subtle injection of print with accessories, let's take a look at our handpicked pieces: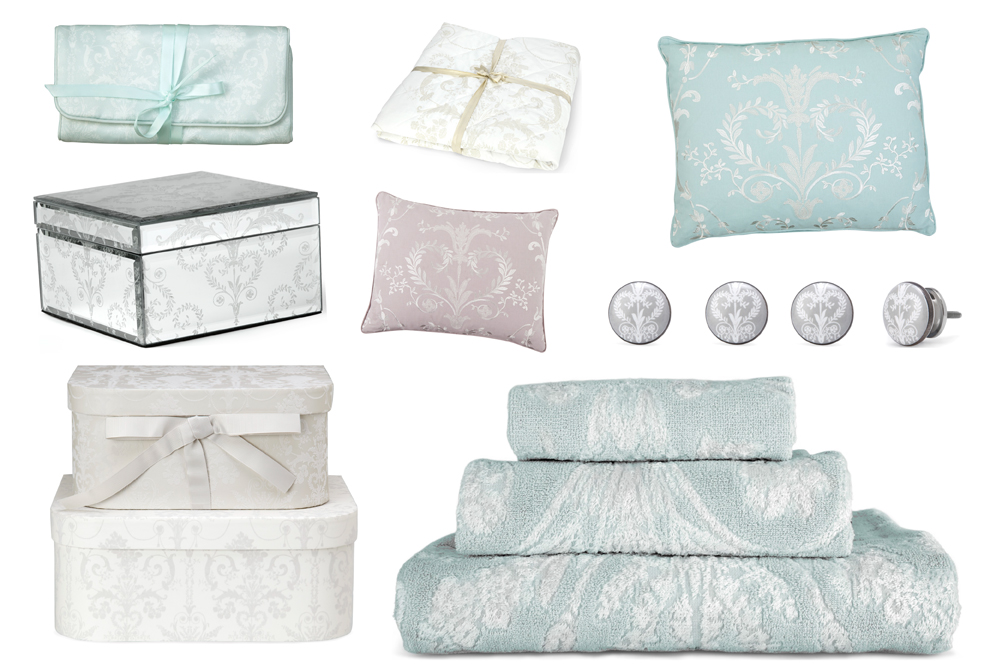 Josette Duck Egg Jewellery Role / Josette Cotton Bedspread / Josette Print Mirror Jewellery Box / Josette Embroidered Cushion / Duck Egg Josette Patterned Cotton Cushion / Set of Four Drawer Pulls / Josette Dove Grey Set of 2 Boxes / Josette Towels 
Tell us, is your home decorated with our iconic Josette print? We would love to for you to tweet us a snap to @LauraAshleyUK!
Browse the Laura Ashley Josette range here.