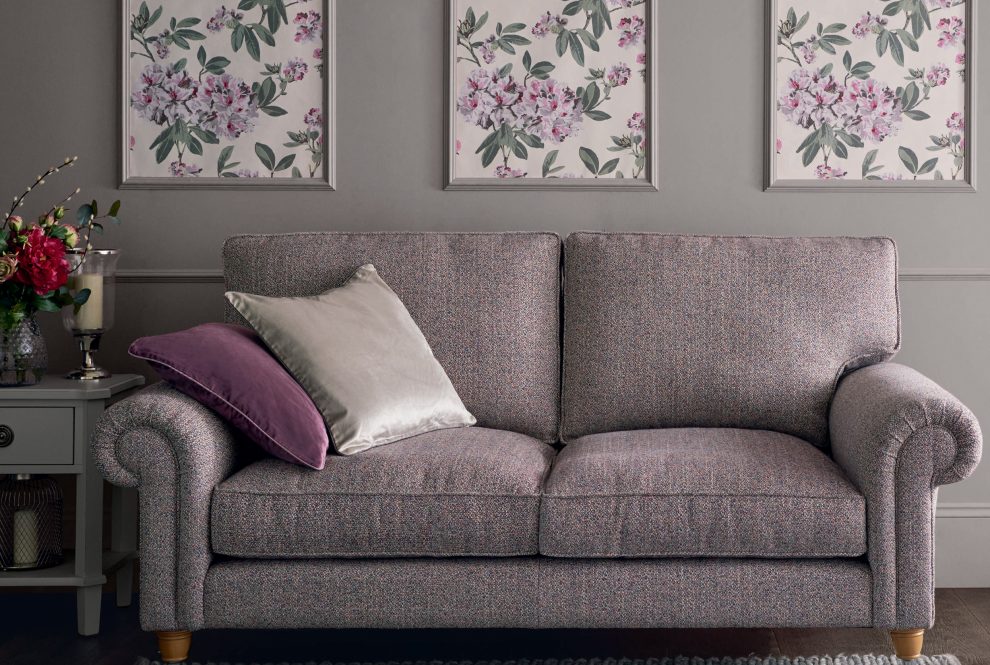 Our new Woodland Walk collection skilfully uses hues of green and pink to create an interior palette that is both earthy and elegant. read more
Woodland Walk
Embracing a palette of pinks, greys, and greens gives our new Woodland Walk collection has a modern look while still retaining a romantic charm. The scattering of the dramatic Adeline print throughout, makes a bold and beautiful statement while the crystal and metallic accessories give the collection a touch of old school glamour.
Modern Romance
The collection includes a number of plush sofas from our Lynden, Austwick, Cambridge, Kingston and Lincoln range. All pieces anchor the room-sets—bringing a modern flair to the interiors.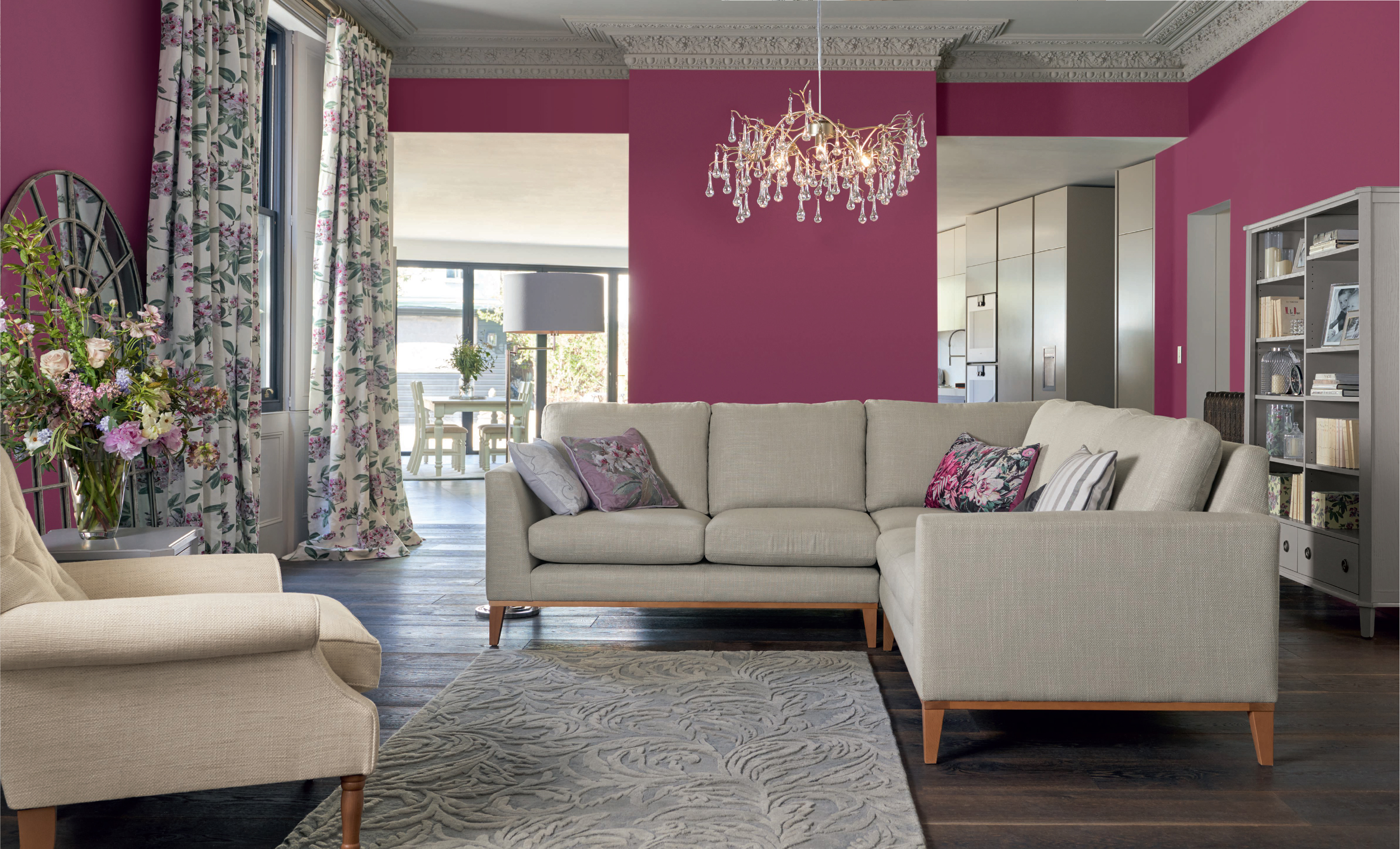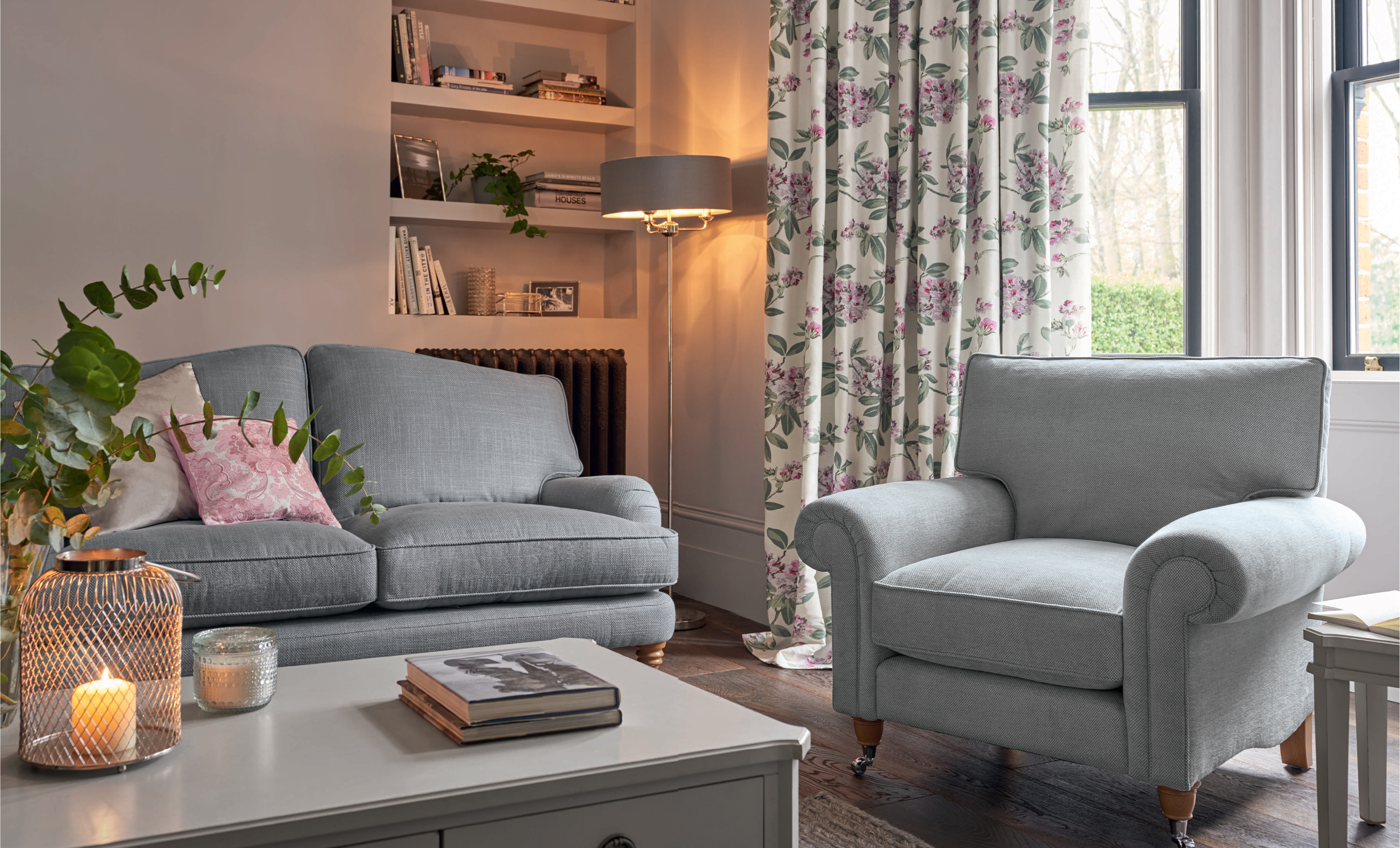 Bold colours and metallic accents
The Woodland Walk palette is the perfect balance between bold colours and neutrals using Pale Dusky Rose and Dark Sugared Grey Paint as base colours and forest green to give the collection a pop of colour. Metallic accents of gold, brass, silver and champagne give the collection a romantic look, perfectly complementing the grape and dusky rose hues.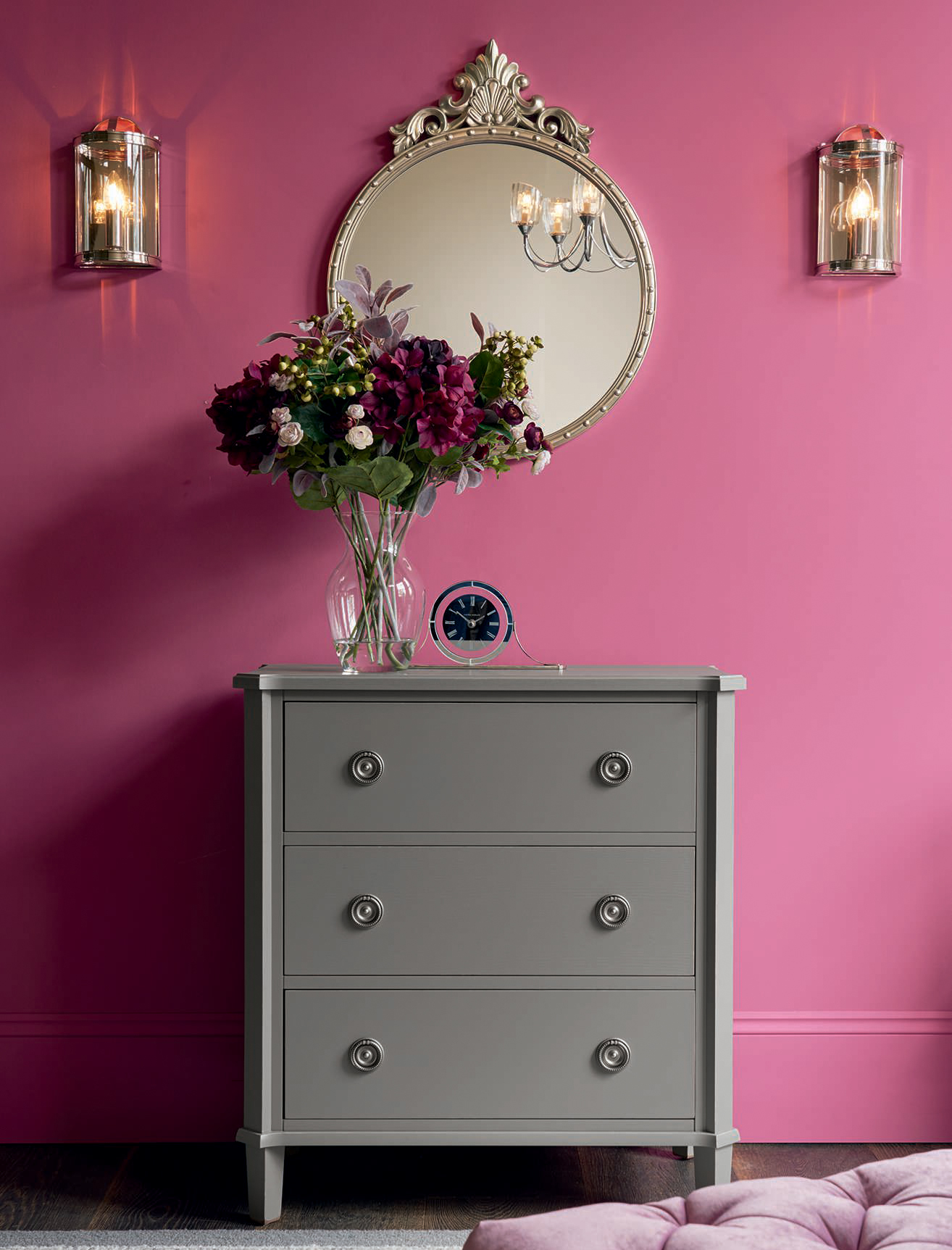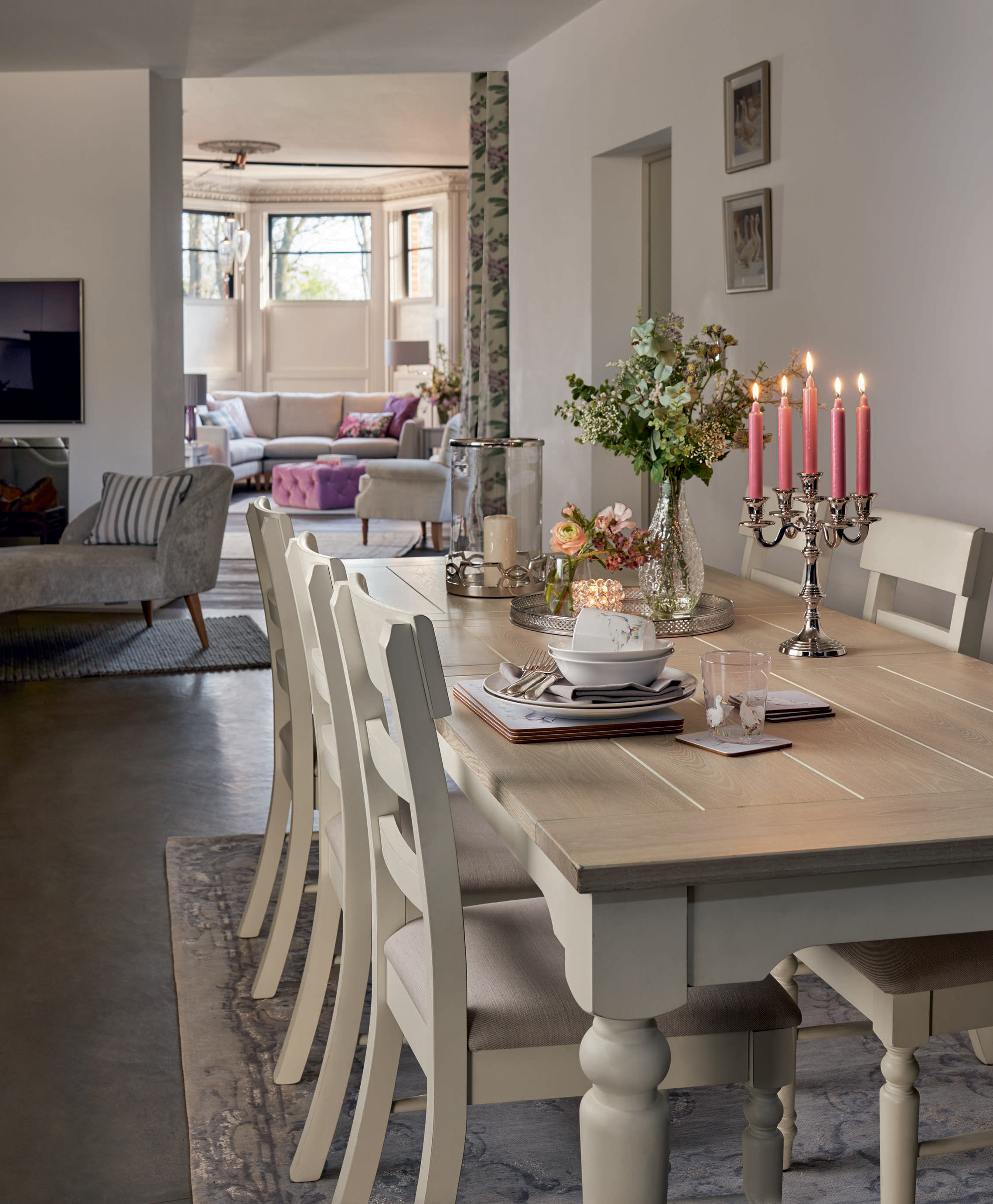 Intricate prints and vibrant florals
A distinct floral flair is weaved into this collection with large scale and small scale floral prints taking centre stage. The collection also has a french twist using the Marcette print to balance out the striking rhododendrons of the Adeline print. Curated for the collection are a number of stunning faux flower arrangements that perfectly balance out the palette by bringing a striking pop of colour to each room set.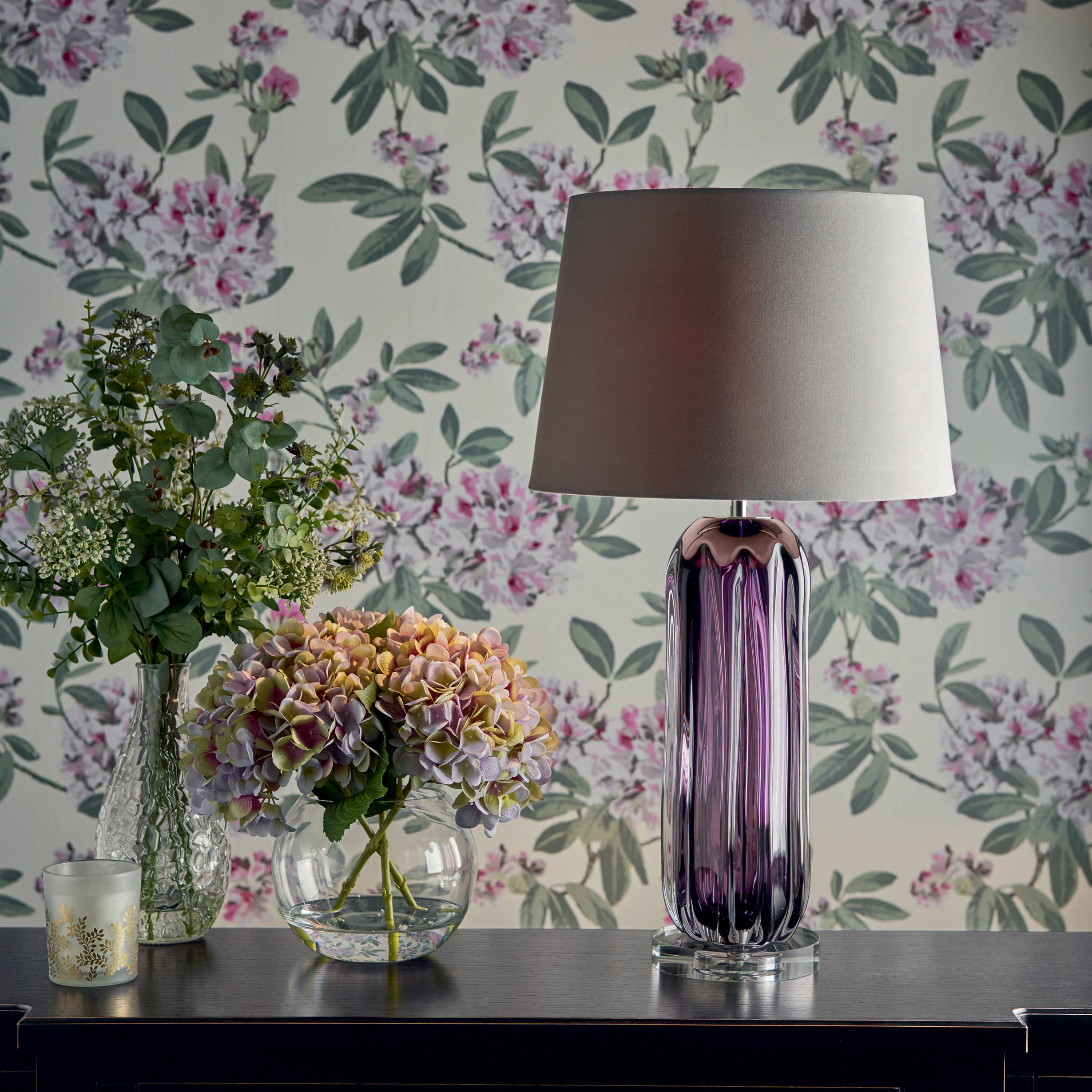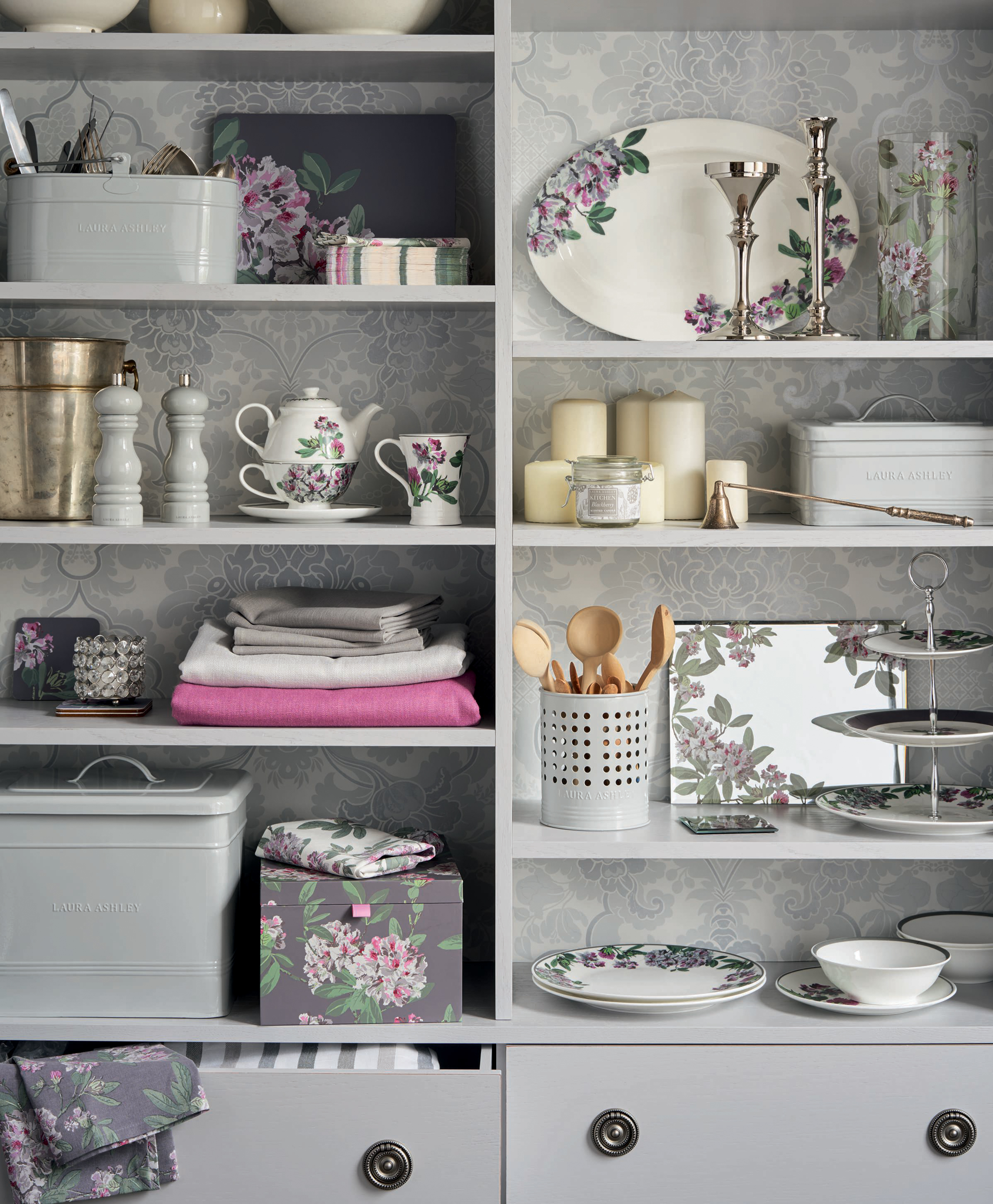 Homely touches with a modern edge
The accessories chosen for the Woodland Walk collection combine modern elegance with and rustic charm⁠—creating an interior effect that is both cosy and stylish. Accessories like the clocks, candelabras and storage solutions are simple touches that stand out against the diverse colour palette while printed floral kitchen sets, gilded mirrors and embroidered cushions infuse the rooms with a feeling of opulence.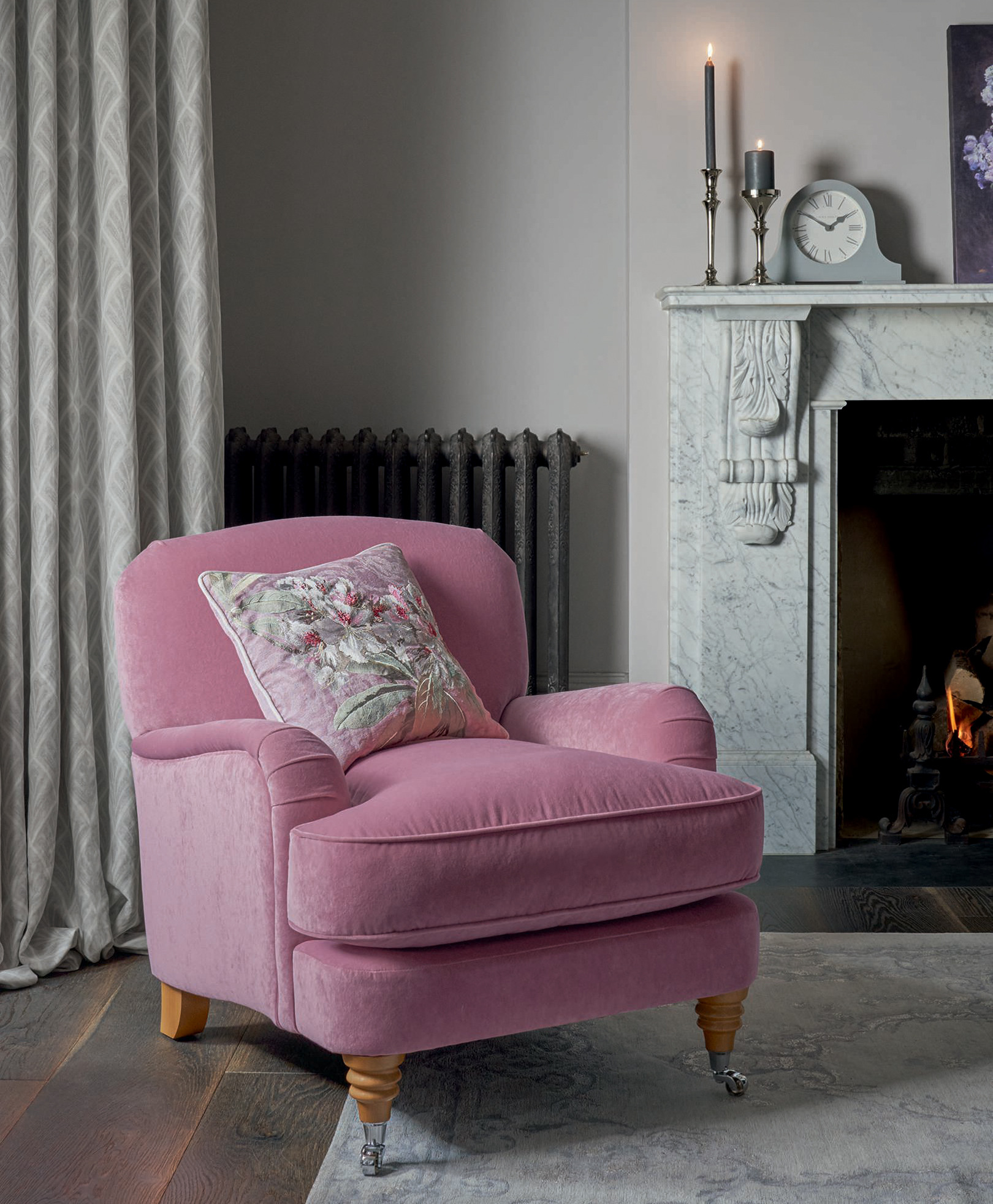 What do you think of the new collection? Let us know in the comments below.