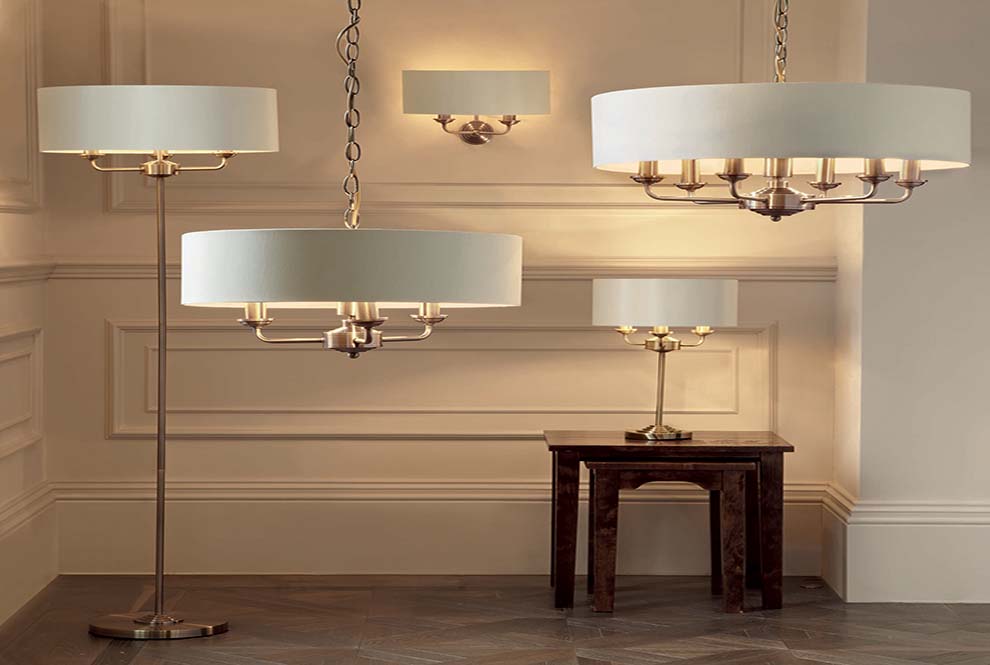 The right lighting can really turn a house into a home. The process of shopping for the perfect lighting can be very confusing with a wide range of styles and colours to pick from. read more
The right lighting can really turn a house into a home. Shopping for the perfect lighting can be very confusing when presented with a wide variety of styles and colours to choose from. So we thought that introducing our popular Sorrento collection might be of help. The entire Sorrento collection is available in two different colours ivory with antique brass and pale charcoal with polished nickel. 
This table lamp is short and cute yet has a modern feel. It will sit perfectly on a study or bedside table and because it features three lights with a large circular shade, it will give plenty of light to work or read by.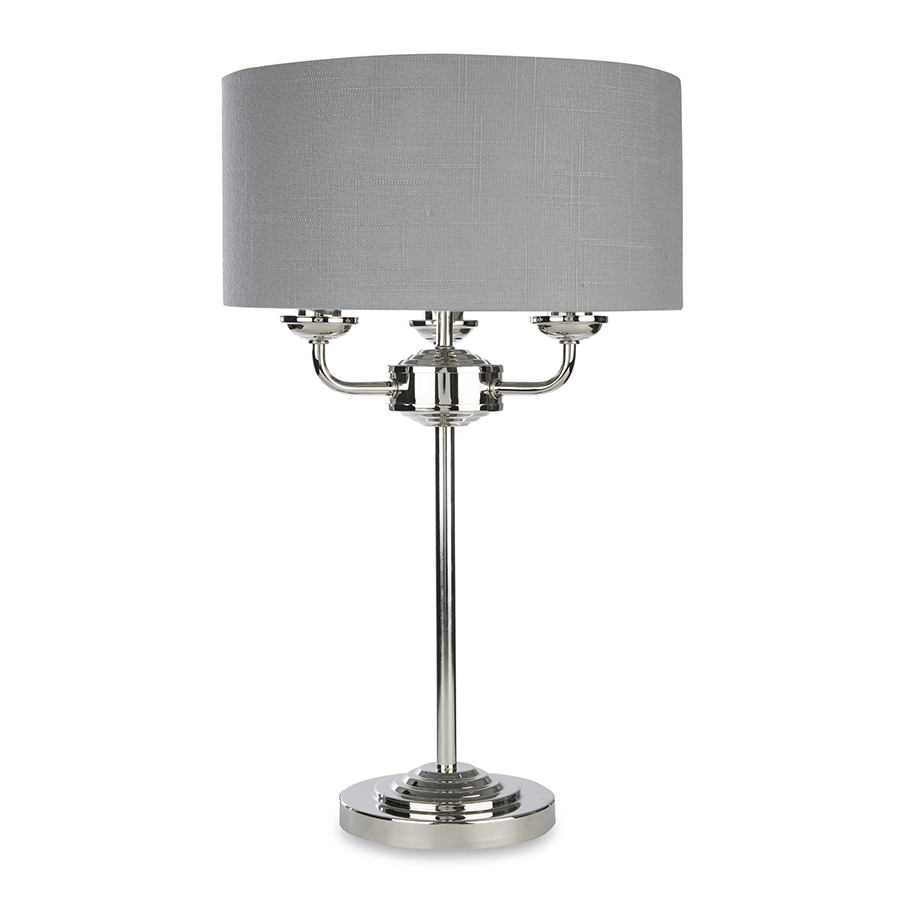 Walls often need added lighting as well to make dark spaces light and brighten up a room. They can also be used to give wall art or mirrors prominence. With our Brushed Chrome 2 Arm Wall Lights, you can undoubtedly create a warmer atmosphere for your home.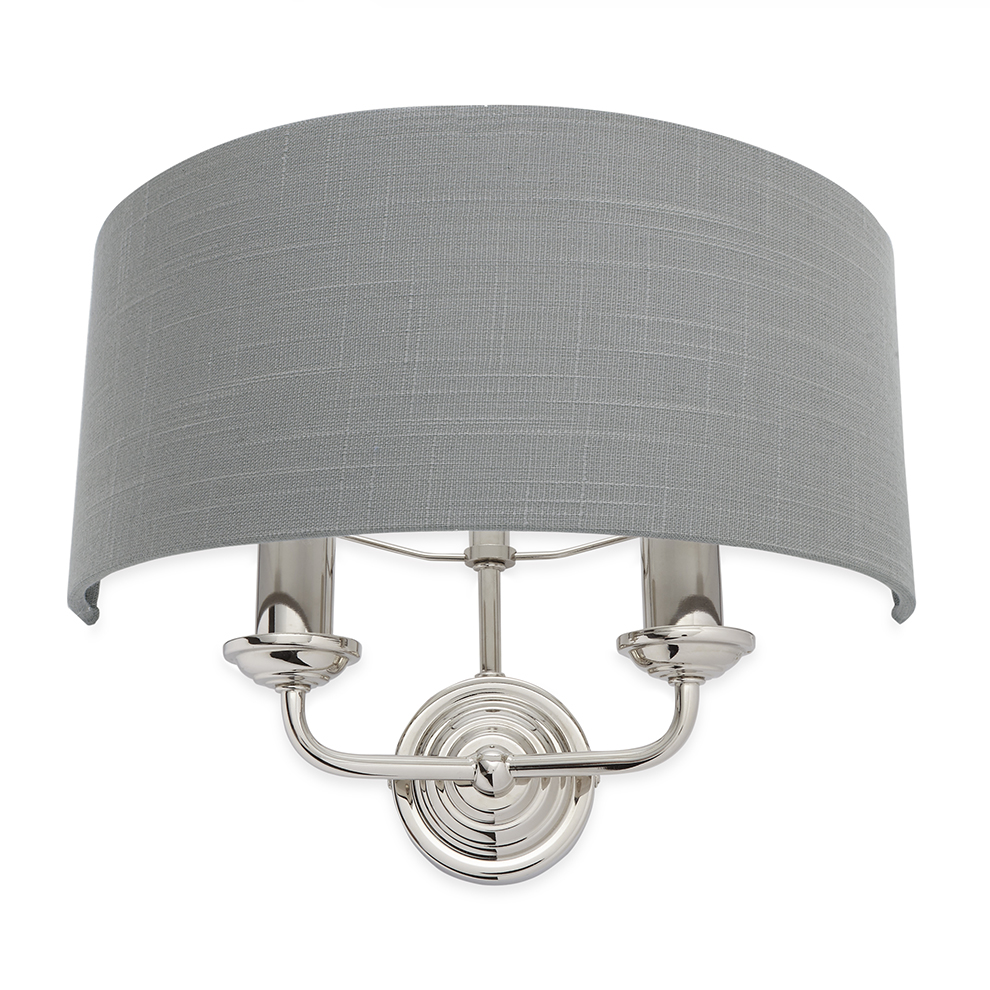 This cool sleek floor lamp features a circular charcoal coloured linen-effect shade. Its height means it would be excellent to place near a sofa as a reading light when you're relaxing with a good book. Or to create mood lighting when watching a movie on the sofa.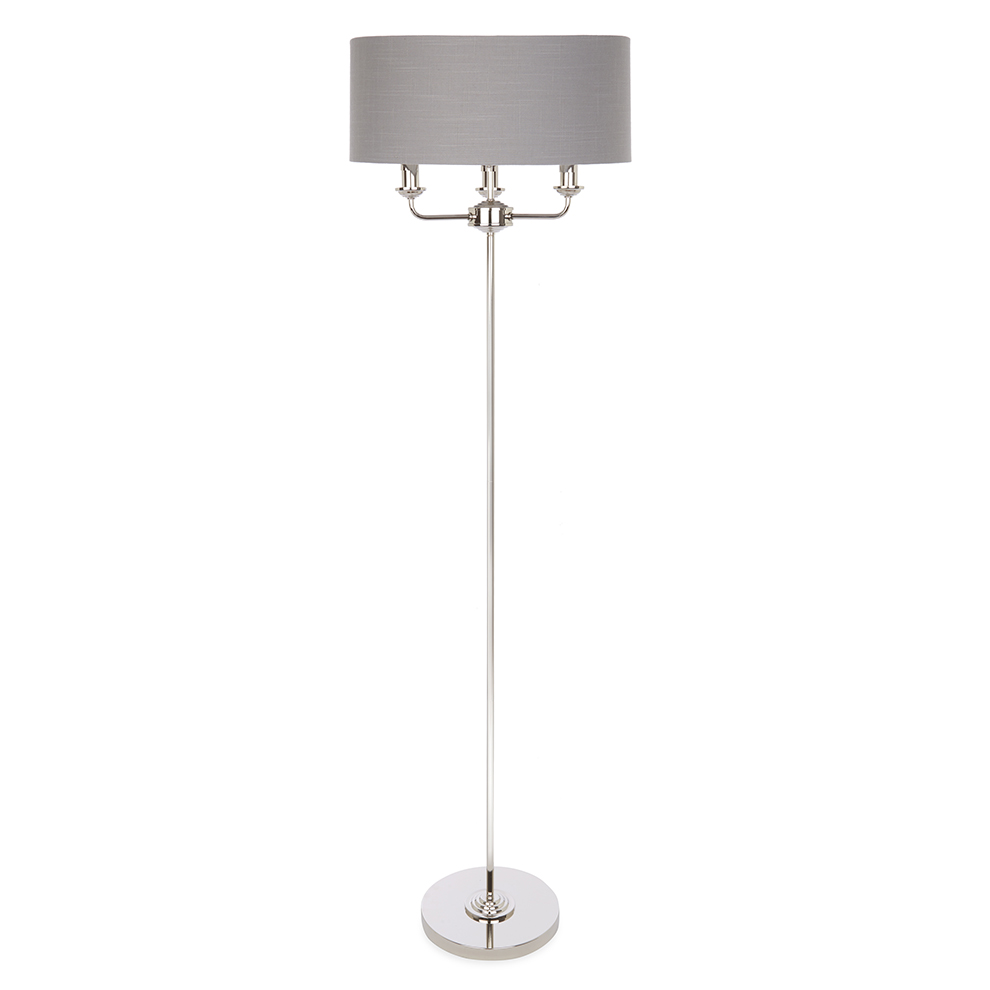 Add this simple yet elegant Sorrento Chandelier  to any room, which is available with either three or six arms depending on the size of the room or how much light you need. It is available in a choice of two colours,  antique brass which is accompanied by an ivory shade that gives off a clean, rich elegant look. Or the polished nickel features a pale charcoal shade that has a cool edgy vibe. Both styles would look beautiful placed over the dining table.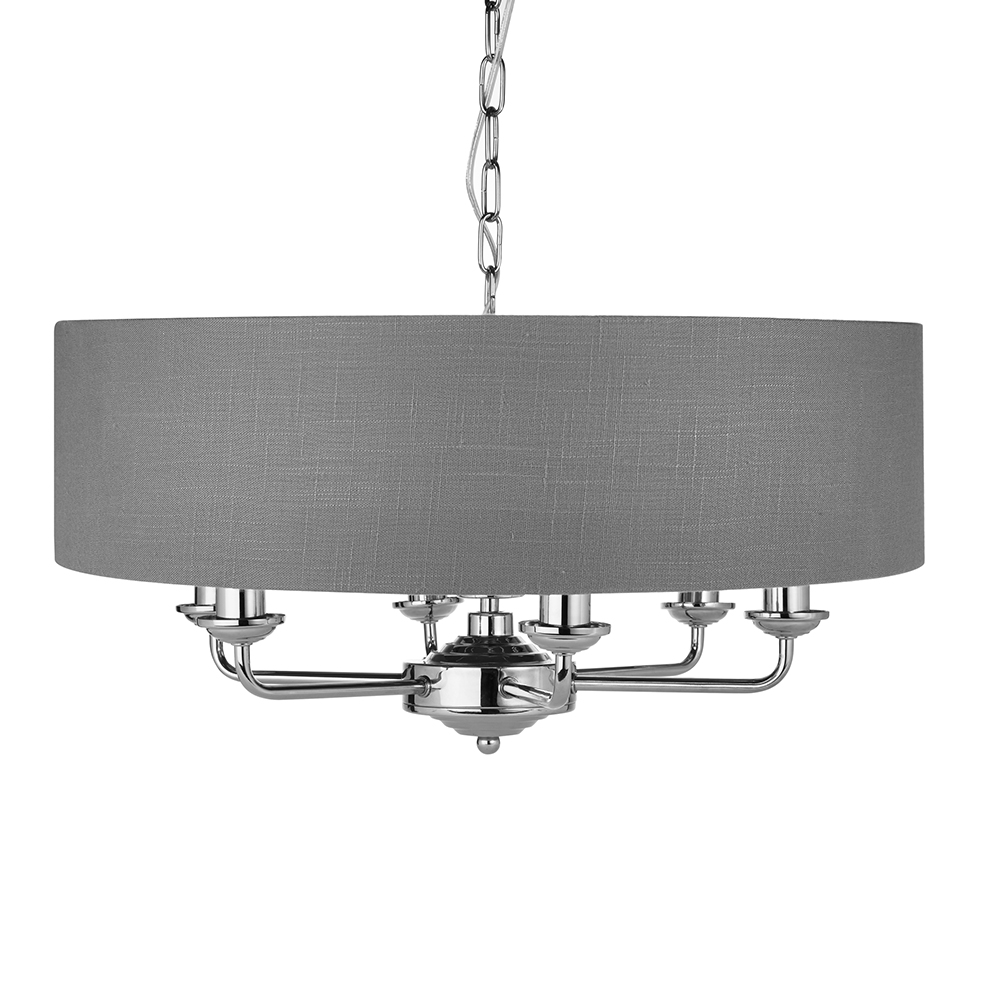 The Sorrento Polished Nickel 4 Light Chandelier is long and streamline in shape. It features four arms and has a rectangular body. The shade is pale charcoal and the fixture, on the whole, has a masculine air to it.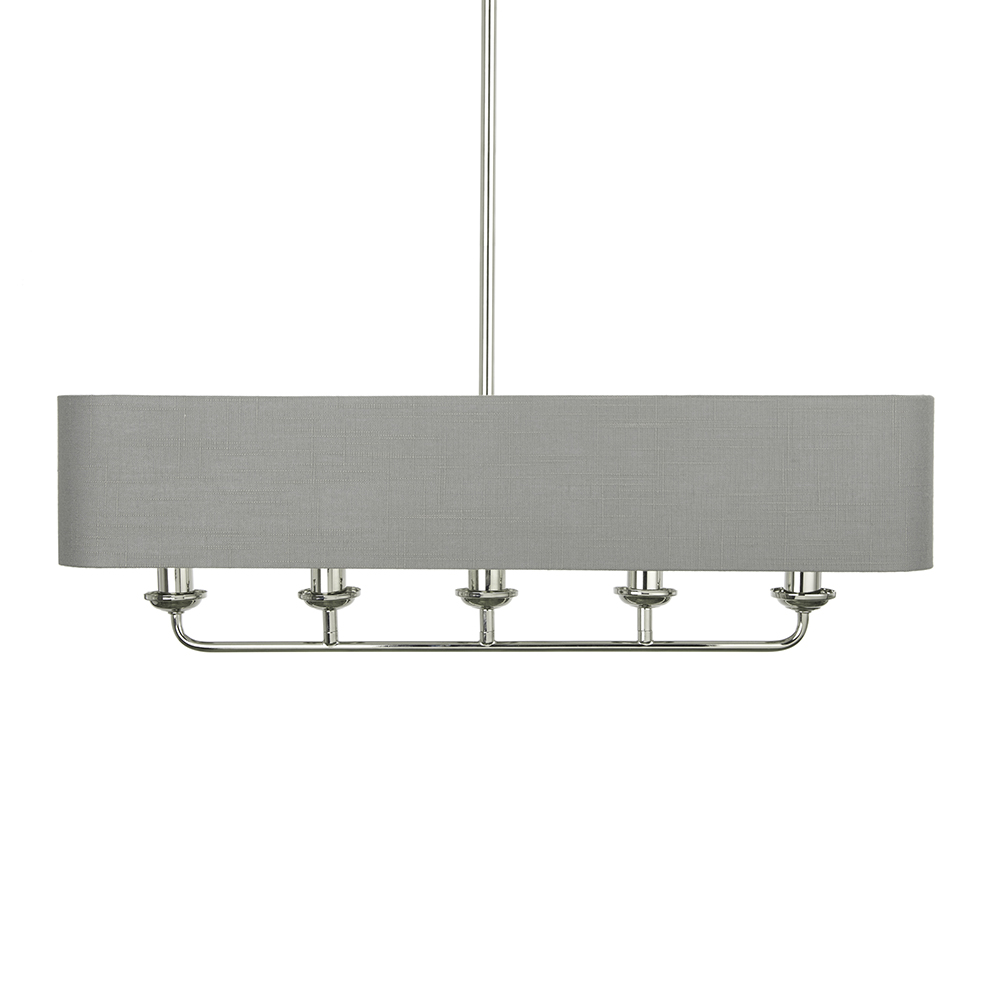 Which fixture from the Sorrento Collection would look perfect in your home? Let us know your thoughts @lauraashleyuk or #lauraashley