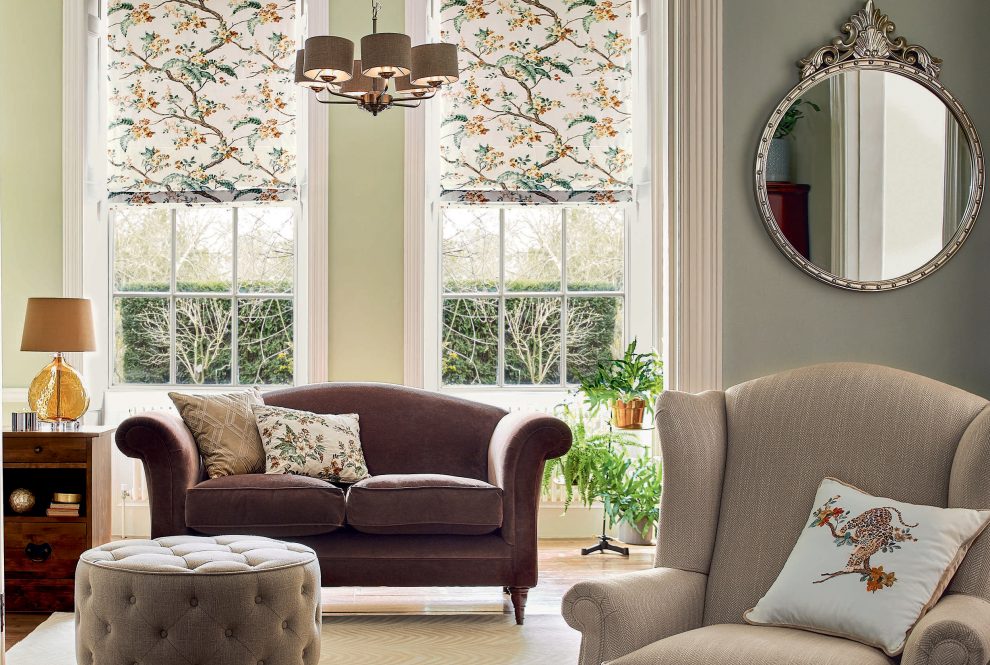 Add an opulent touch to your interior with our Gold Copper collection. read more
Gold Copper
Rich and layered with exotic imagery, the opulent story of our Gold Copper collection will look magnificent in any home. Featuring a stunning leopard print and metallic accents this collection is the perfect way to spice up your interior for a modern yet glamorous look.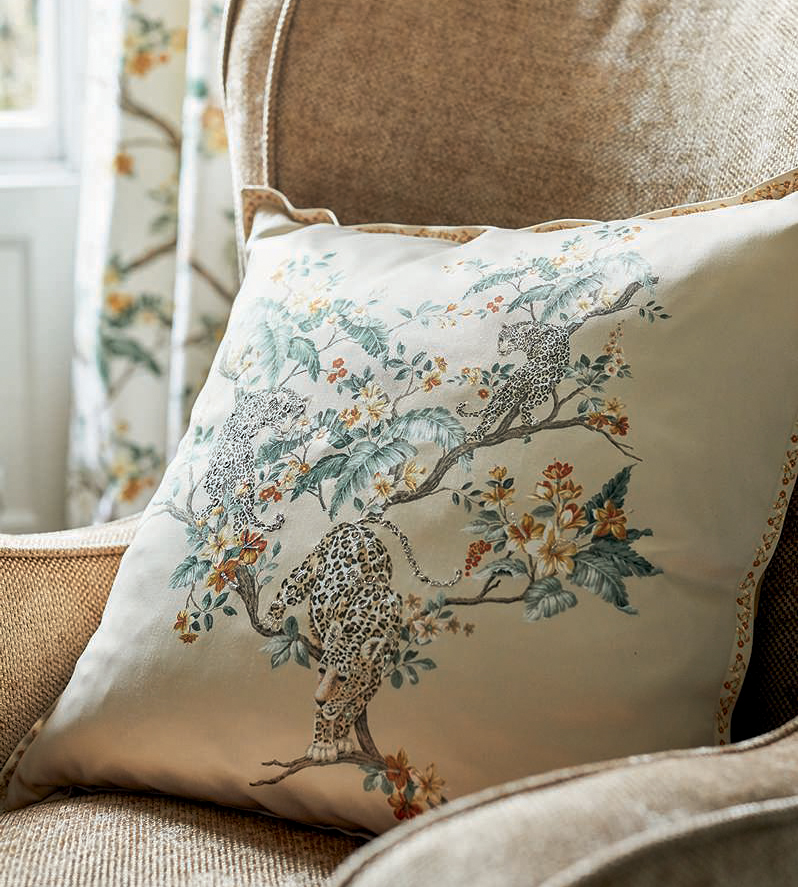 Rich Imagery
The imagery of the crouching leopard slinking among the branches is a common motif throughout the collection; making its way across patterned office stationary, embroidered cushions and metallic accessories. The burnt orange flowers and golden tones provide a striking contrast against the earthy browns and forest greens smattered across the rest of the design.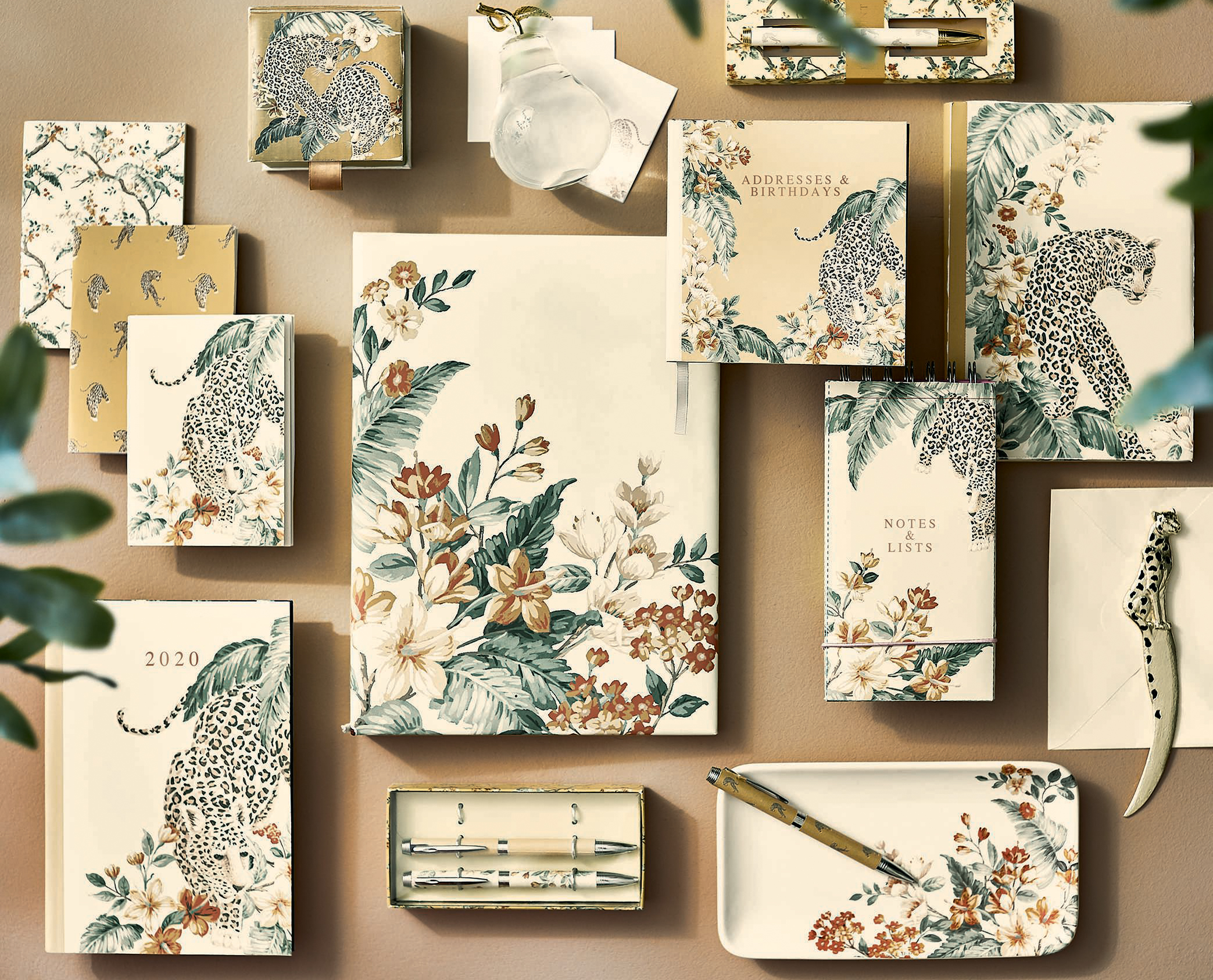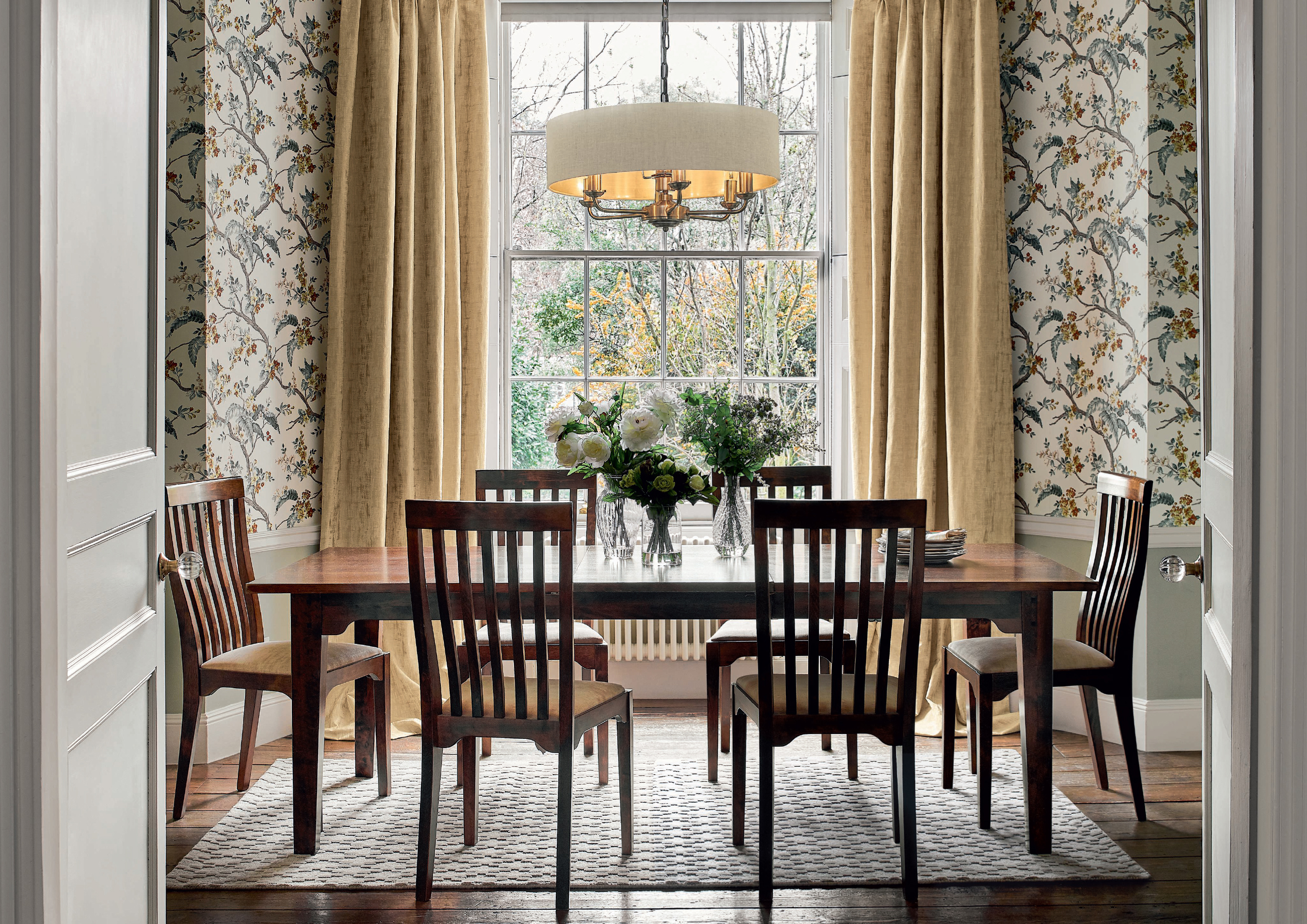 Golden Tones
The neutral golden tones weaved through the collection provide the perfect backdrop to the intricate leopard print. When paired with dark oak undertones and hues of champagne the golden tones really shine. This neutral gold also heightens the effect of the metallic accents in the collection while providing the perfect contrast against the muted blue hues of some of the soft furnishings.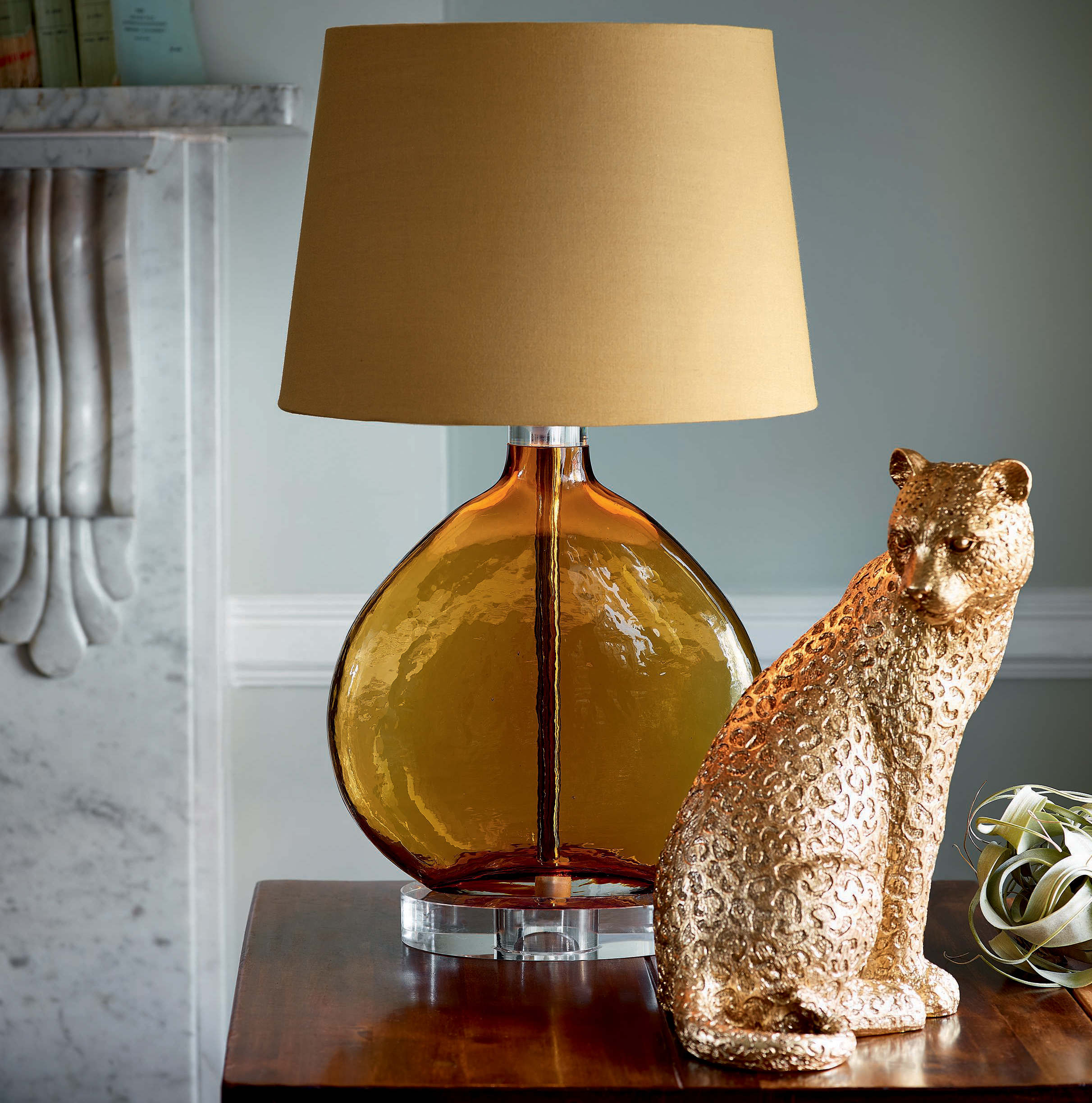 Metallic Accents
The Gold Copper collection uses hues of silver, gold and champagne, creating a look of which is elegant and striking. The collection also features a number of coloured glass items that reflect the collection's stunning colour palette. From pineapple lamps to gold effect leopard objets this collection exudes the exotic.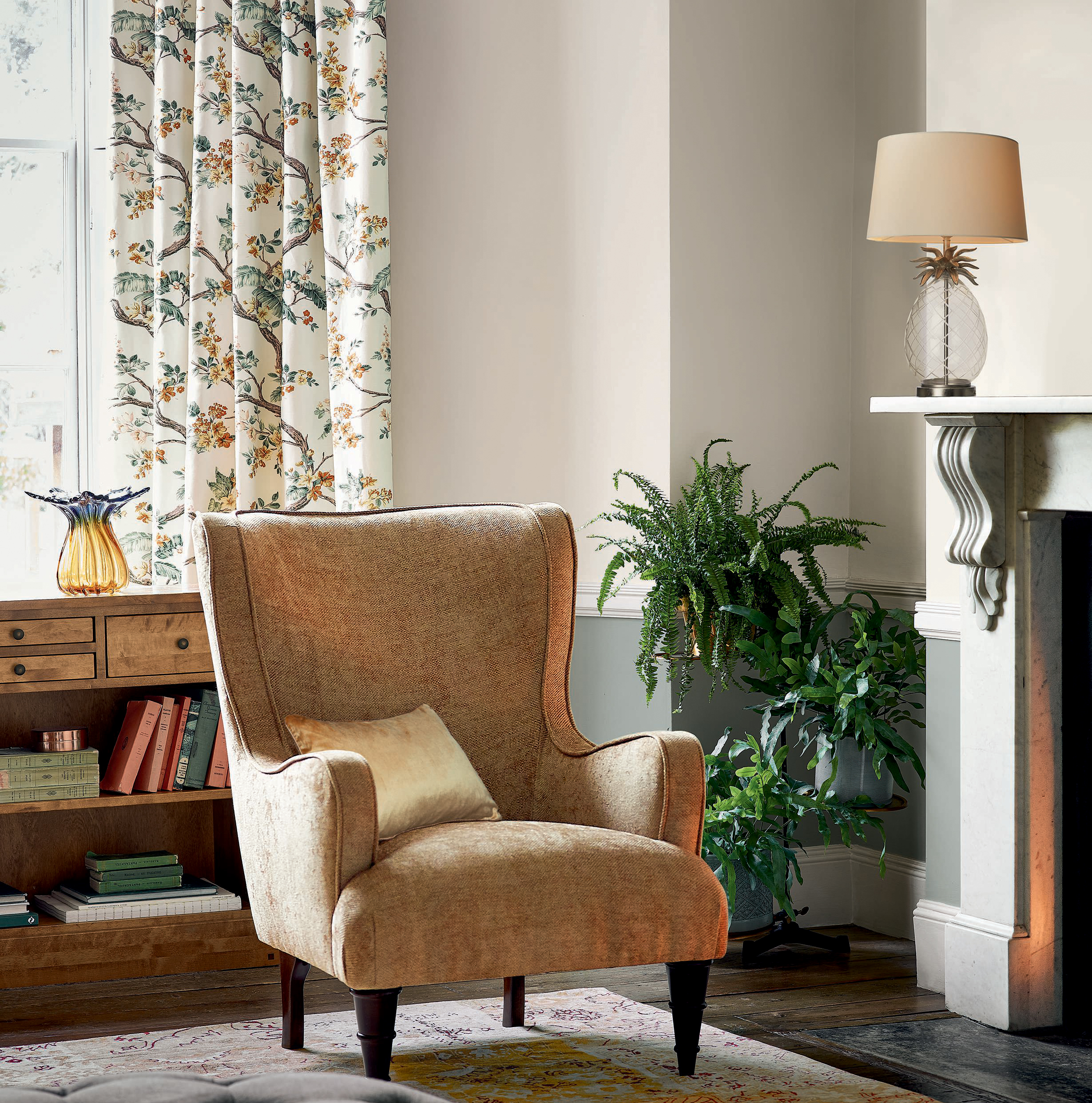 Modern Furniture
The soft lines and textured fabrics of the Gold Copper furniture add a modern edge to the collection. The leather accents of the Whitworth and Gloucester ranges work perfectly against the blues and golds while the Mortimer Upholstered Grande Sofa and the Denbigh Upholstered Wing Chair provide the room-set with some good neutral pieces to bring the interior together.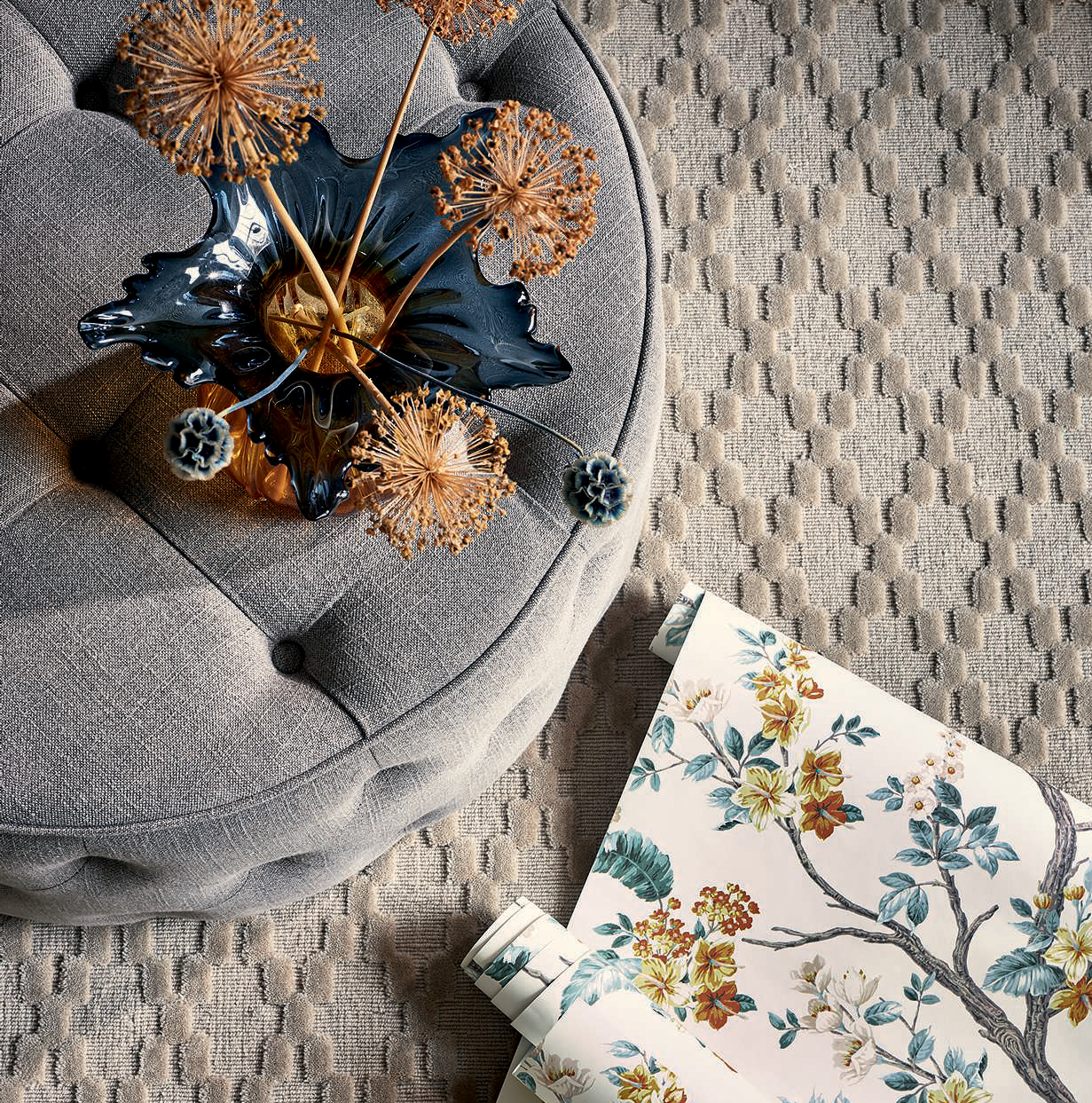 What do you think of our new Gold Copper collection? Let us know in the comments below.