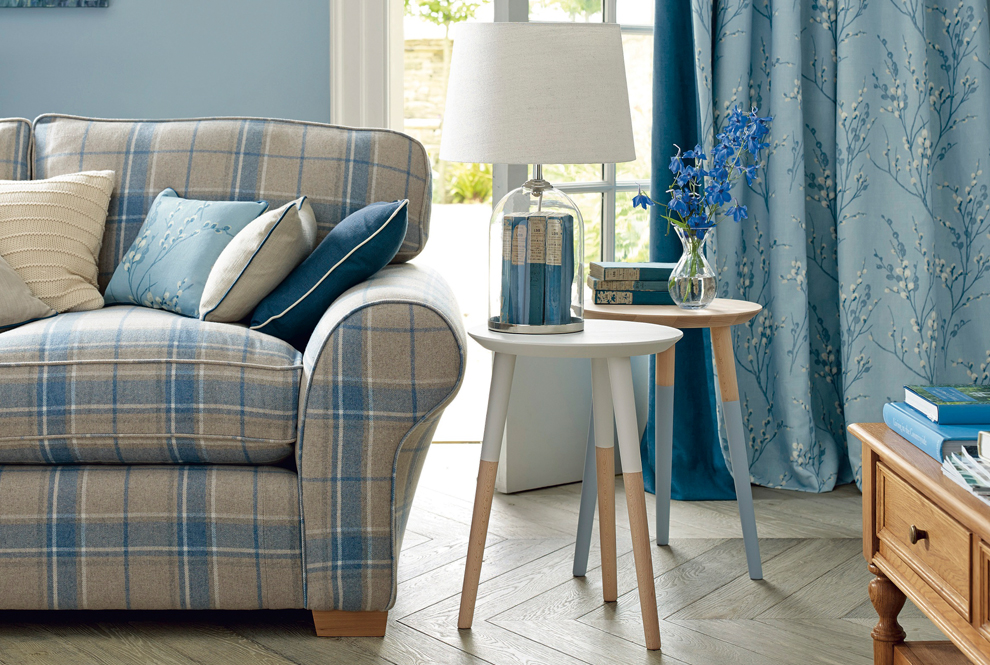 Looking to give your furniture a new lease of life? Brush up on our top tips for using furniture paint in our NEW Interior Guide. read more
Looking to breathe new life into your abode? Transport your interiors into the new season and have your tired furniture looking brand new with a fresh lick of our furniture paint. Forget the DIY dread, for this project is fuss-free without the hard slog of prepping and priming. A straight-forward two step process, simply paint your furniture in your desired hue and then finish with a layer of varnish to protect and prolong. Whether you're looking to spruce up your worn-out dining table or fancy bringing a creative flair to a plain pair of dining chairs, bring life back into your furniture with ease and style.
Talking you through our top tips and tricks, get ready to brush up on your furniture paint know-all with our handy interior guide…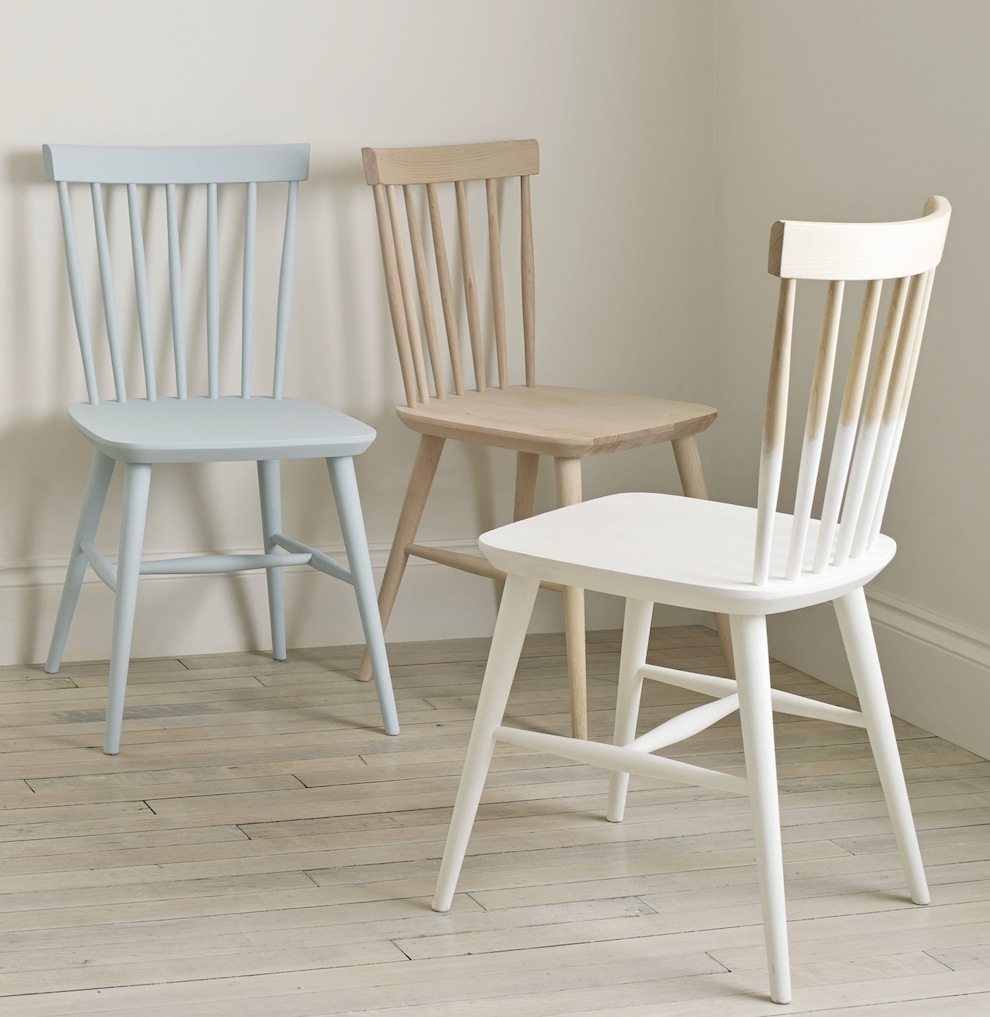 Pale Ivory | Creamware | Pale Sable | Pale Amethyst | Pale Eau De Nil | Duck Egg | Pale Seaspray | Dove Grey | Pale French Grey
 Let's get creative…
With the opportunity to overhaul your furniture, why not create a bespoke finish to your furniture with a uniquely decorative touch? Tap into the latest interior paint trends with our range of creative ideas…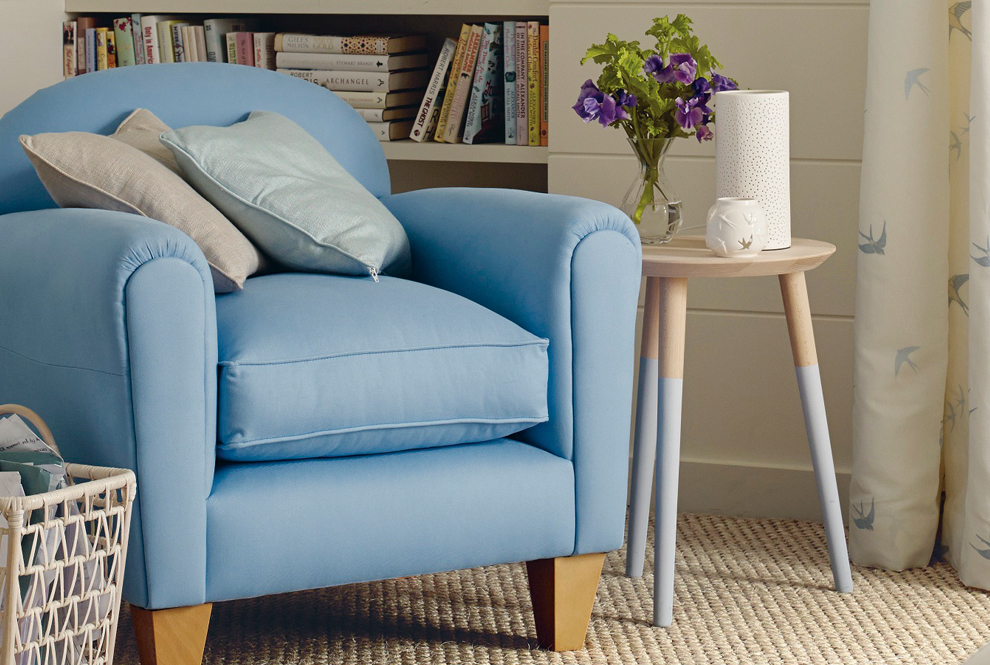 Shabby Chic – A trend that never dates, lend character to your furniture with the country style effect. Simply apply a coat of colour then sand back the wooden moldings or furniture features to reveal the wood. For a two-tone effect, use one shade over another and then sand down for rustic yet contemporary touch.
Blending Shades – Try your hand at mixing colours by combining shades, whether to create your own unique hue or even the ever-popular ombre trend.
Get in the Groove – Complete your furniture with an antique finish by waxing over and distressing slightly with sand paper.
Dip Dye – Inject a pop of colour into your living space by 'dipping' chair or table legs for a contemporary look. This works wonders with our new Elgin Spindle Chair and Stool (as shown above) which are both crafted from untreated beech wood.
Reveal the Grain – Let the natural beauty of the wood shine through by adding a little water and brushing over the wood to reveal the grain.
Wash of Colour – For hint of hue, create a wash effect by thinning the paint with water first. Mix and match with our emulsion wall paints that are in the same colour family here.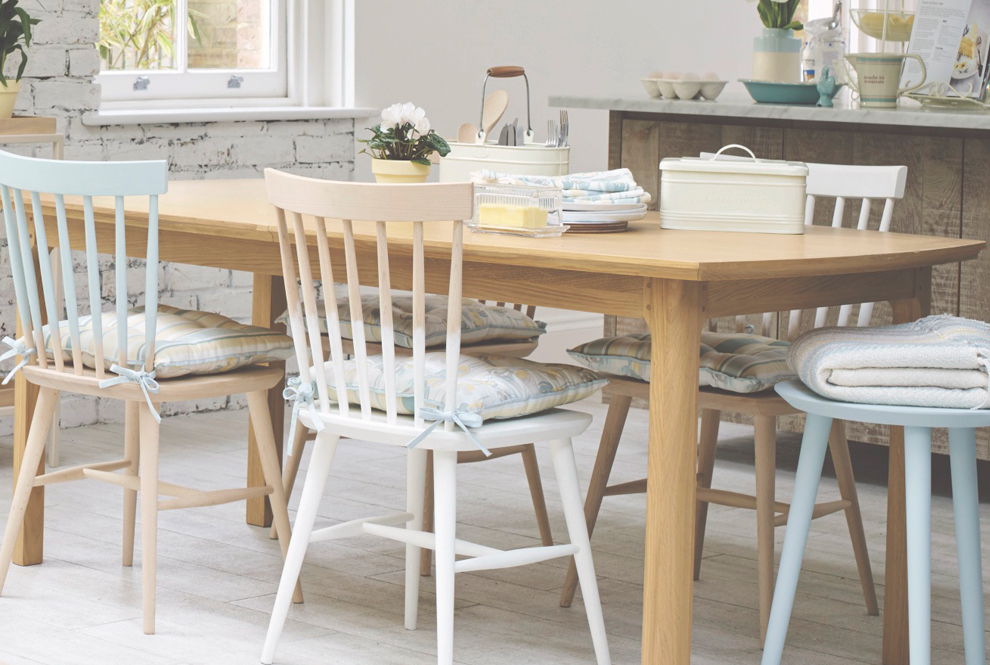 Let's get started… 
Feeling inspired? Let's dive in.
Before you begin, make sure your furniture surfaces are clean and dry, avoid any woods that are oily. If you are looking to create a rich paint pigment without any wooden features showing through, treat any wooden knots with wax.
To ensure a long lasting finish, we suggest a quick wipe down with a damp cloth to rid of any dust and then sand down of the furniture to smooth over any rough edges or patches that may catch.
Armed with a good quality paintbrush, experiment with different stroke patterns and lengths to find your perfect finish. We always recommend painting the direction of the grain for a smooth effect. If you're looking to paint a large area like a table or dresser, opt for a paint roller that will not only apply smoother but quicker!
Give your furniture two coats of the paint to ensure a vibrant finish, then complete the look with another two layers of varnish to give a long-lasting finish. To preserve the life of your furniture paint, allow to dry and harden for a couple of days before use.
Tried & tested…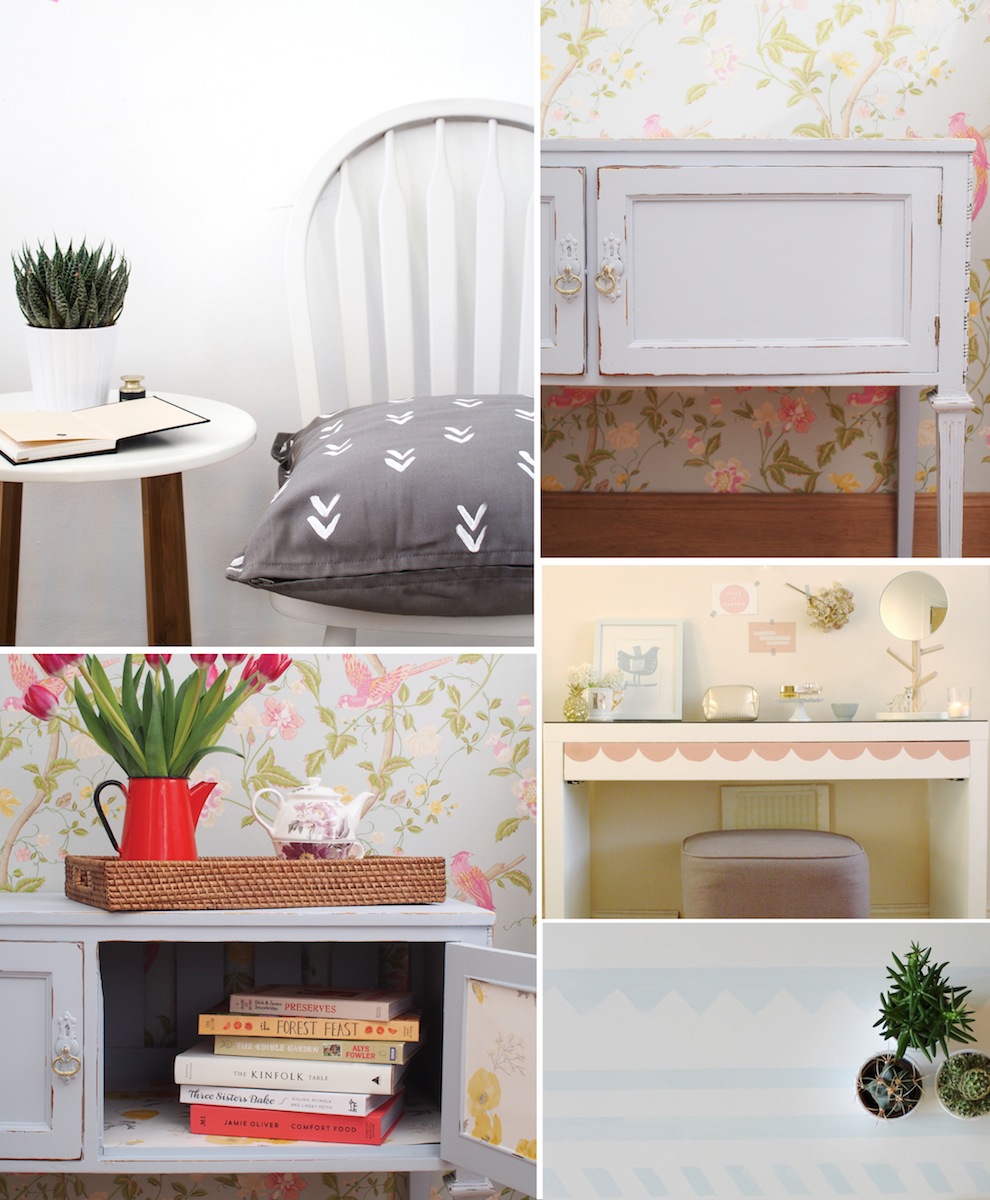 Putting our furniture paint to the test, we enlisted some of our interior blogger pals to showcase their crafty ideas and share how they would use the paint to up-cycle. Taking part in the challenge (here & here), we saw old vanity tables and unused chairs transformed with colour popping coffee tables and an expertly distressed cabinet. Read up on these brilliant ideas on the blog here.
How's that for a crafty weekend project? DIY has never looked so creative… or fun! We think you'll agree when we say what a transformation just a lick of paint can do – so why not hop on over to browse our full range of furniture paints and start planning your furniture overhaul!
We would love to know in the comments below how you would use our furniture paint, there are so many ideas we can't wait to try!