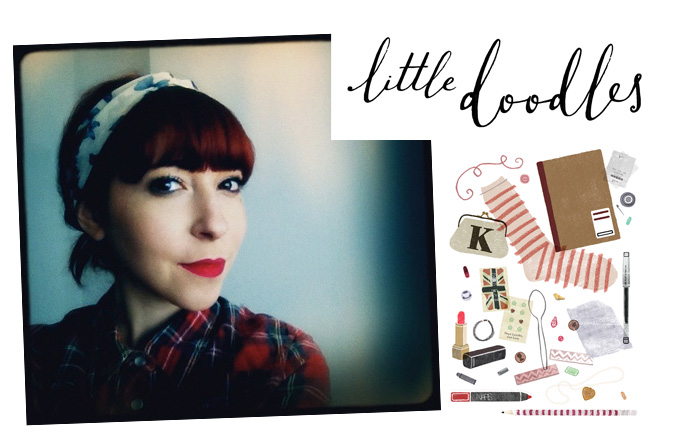 Illustrator Kate of blog 'Little Doodles' has doodled our Laura Ashley tea cups… read more
Expert doodler Kate Wilson has been charming us with her whimsical illustrations ever since we stumbled across her blog 'Little Doodles'. Kate illustrates everything from the contents of her handbag or dream outfits to random entertaining thoughts.  Being the lovely lady that she is, Kate kindly offered to doodle something Laura Ashley- having doodled jam on toast for breakfast she was feeling ready for a spot of tea…
How did you get into illustration?
I initially started Little Doodles during my degree, I have a great love of research (I often enjoy this part of a project more than the final outcome) and wanted a platform to share everything I had come across preparing for projects and the resulting images that it inspired. Unfortunately I have a condition called M.E. which is a bit like chronic fatigue so through my blog I was able to connect with both people who liked my work as well as other illustrators when I wasn't able to get out and about in person.  Using it a bit like a digital sketchbook spurs me on to keep creating work even when I'm feeling a bit under the weather and it's incredibly rewarding when people leave lovely comments about it.
I studied illustration at the London College of Fashion but I've always had an obsession with doodling.  So much so that when I was little it was custom to buy a pencil and notepad at every museum I visited (the lure of the gift shop has still stuck with me!).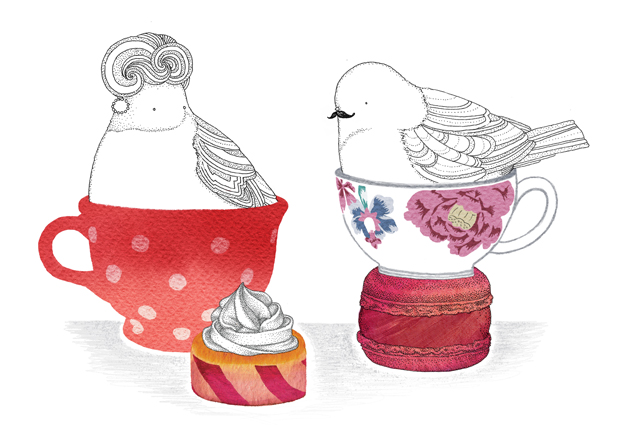 Kate's illustration of birds sitting within Laura Ashley tea cups. Uncanny eye for capturing the real thing…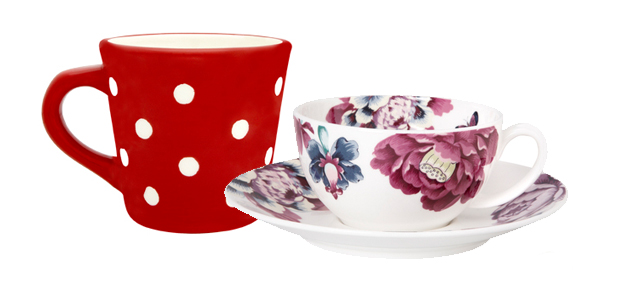 The Elveden Bone China Cup and Saucer
What inspired you to draw these Laura Ashley items?
I often get drawn back to tea related themes, little birds and biscuits seem to be the perfect pairing.  The thought of birds having a secret life that we aren't aware of has always entertained me, and who could resist a cuppa and a cheeky custard cream?!
To visit Little Doodles and see more of Kate's illustrations click here