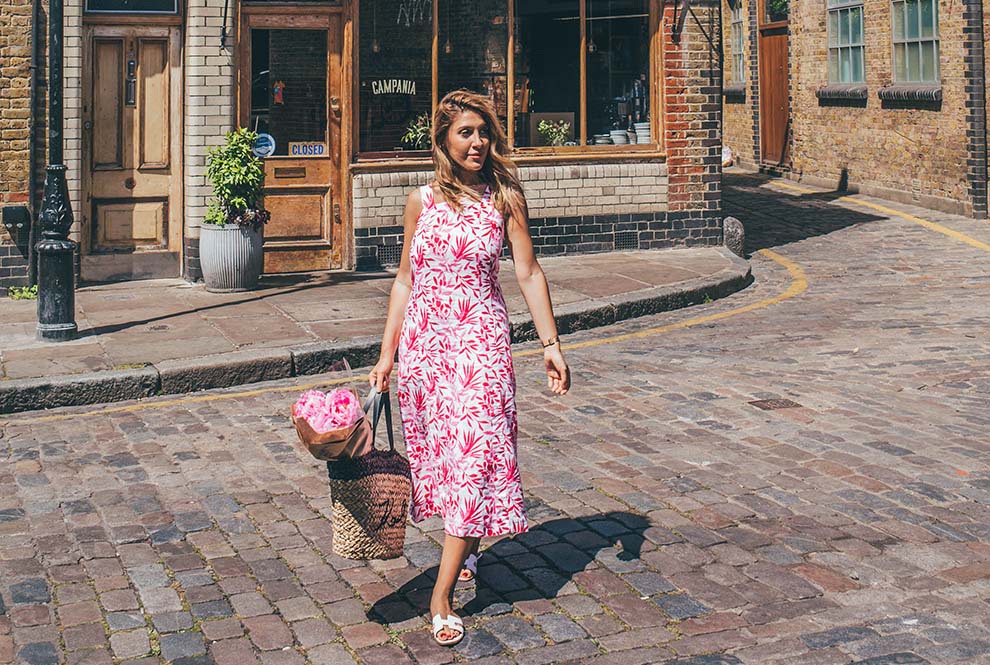 Tania from The London Thing is here to show us how weekend styling is done read more
Have you ever found dressing for the weekend a little tricky? Don't fret as we have got the lovely Tania from The London Thing here to show us how she does weekend styling.
As you know I travel a lot. So when I'm in London I like to go to some of my favourite places with friends. I like to do things that make me happy and even though I don't sometimes feel like leaving my area. I love when I get myself out to explore one of my favourite cities in the world.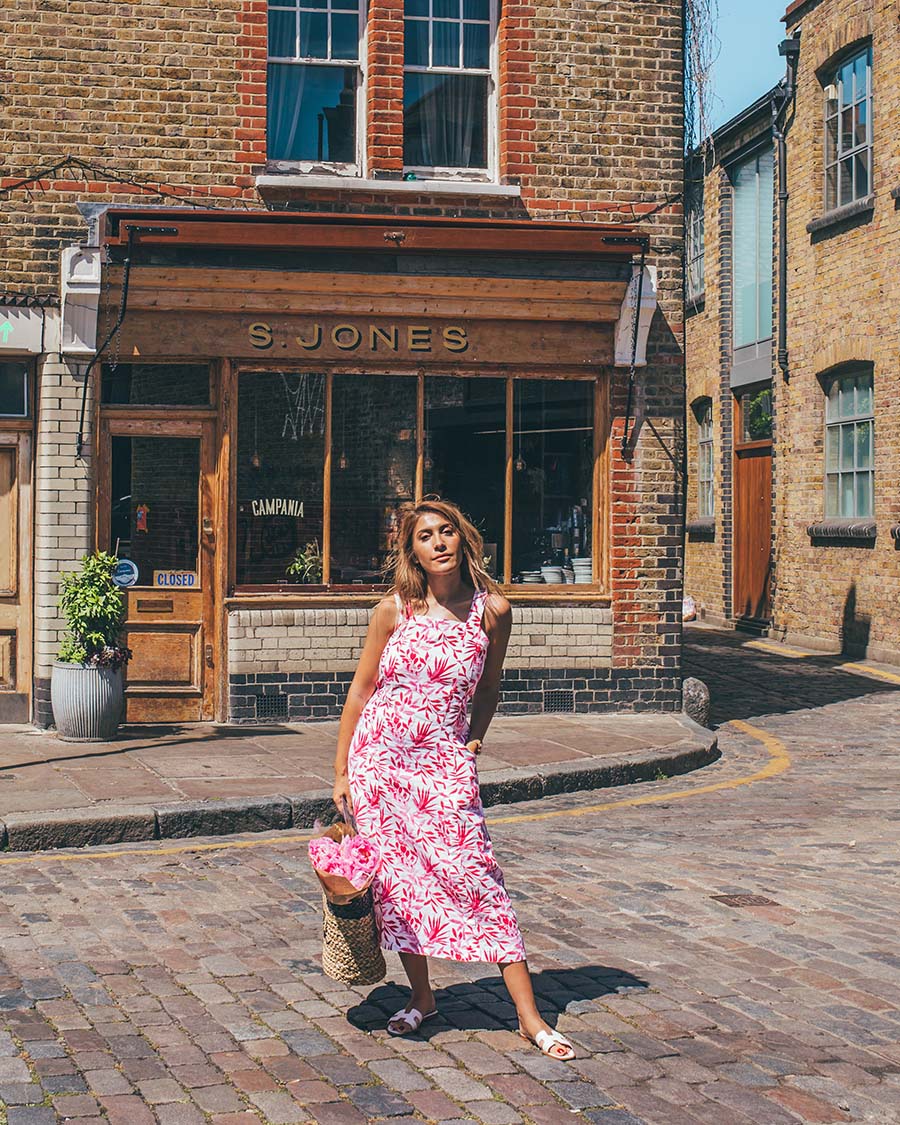 On weekends especially on Sundays, I love to take myself to the flower market on Columbia Road to buy some fresh flowers for the week. The tip is to come after 3 pm or closer to the closing time as then you can get flowers at such low rate. The Columbia Flower Market is so busy with people all over the world visiting as well as so many locals.
One of my favourite things to do is to dress for the occasion. I opted for this beautiful pink tropical leaf print linen midi dress from Laura Ashley. The dress is so perfect for a warm weekend as the fabric keeps you cool if it gets too hot out. Its one of my favourite sundresses at the moment and I'm excited to wear it for my upcoming holidays too. It's very comfortable and of a great quality which makes it so easy to style and wear all day.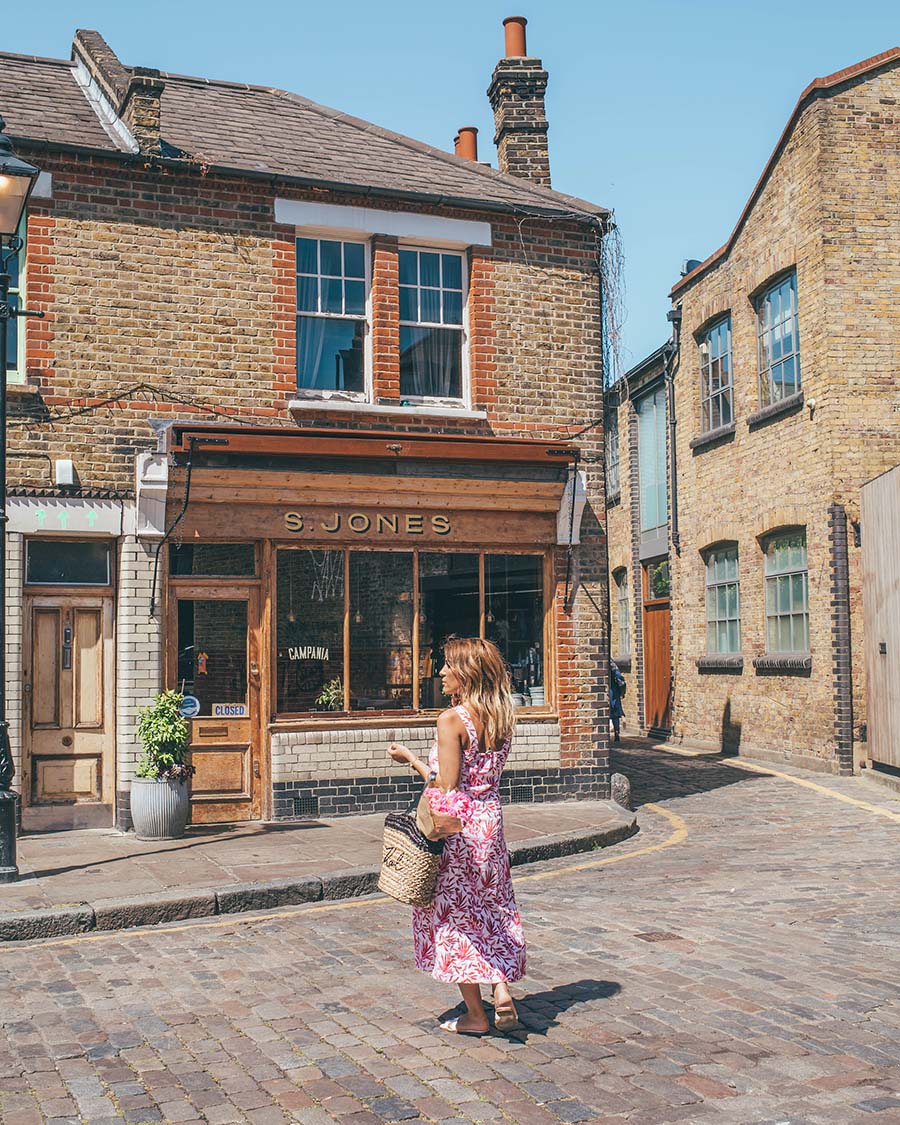 I decided to wear my new basket bag as its perfect for the market days. You can't go wrong with a pair of sandals either and voila you are ready for the day. I love dressing in stylish but comfortable clothes as I think it really is all about how you feel in your clothes. Especially if your clothes can be worn to many different occasions like this Laura Ashely dress.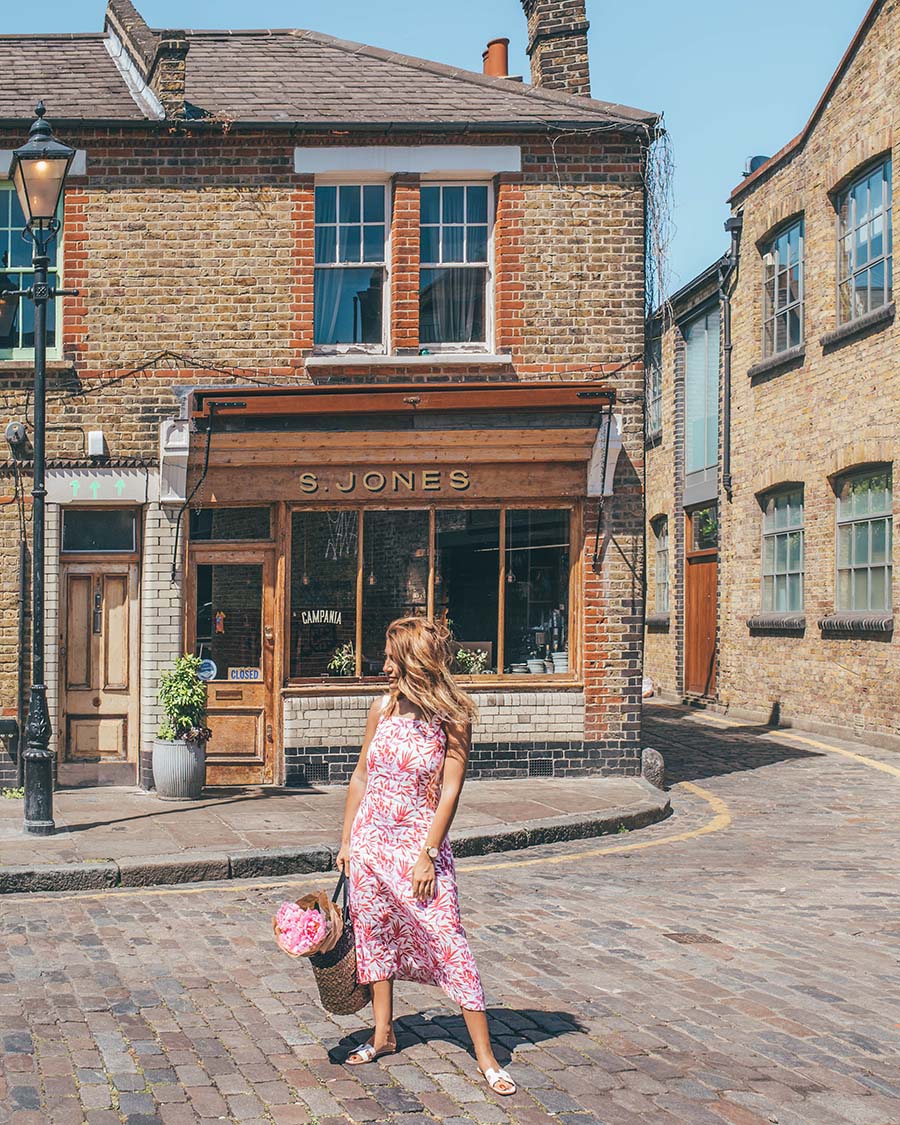 I'm really impressed with the summer we are currently having in London. It's so nice and warm that all I've been wearing more dresses than usual. I love midis for a day and shorter options when I'm out in the evening or away.
Tania xxx
What is your favourite look for the weekend? let us know below or @LauraAshleyUK.