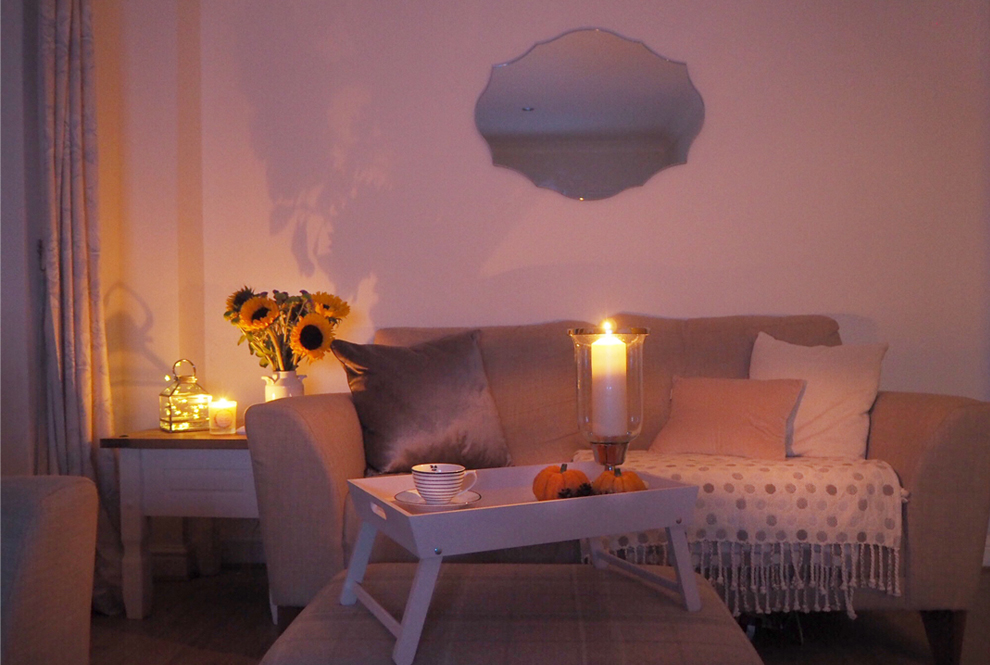 Welcome autumn into your home and embrace the darker evenings with a nice cup of tea and some gorgeous smelling candles... read more
See how you can make the most of these shorter days and darker evenings with a few handy tips from the gorgeous Sam from Dove Cottage.
I know I'm probably in the minority here, but I'm not a huge fan of Autumn. As a big sun-worshipper, I hate to see the end of the summer and can't bear the cold weather. However, there are a few ways you can cope with the darker evenings. There's really nothing better than spending them snuggled up on the sofa with a hot drink. So when Laura Ashley asked me how I would embrace the changing seasons, my first thought was to make my home as cosy as possible.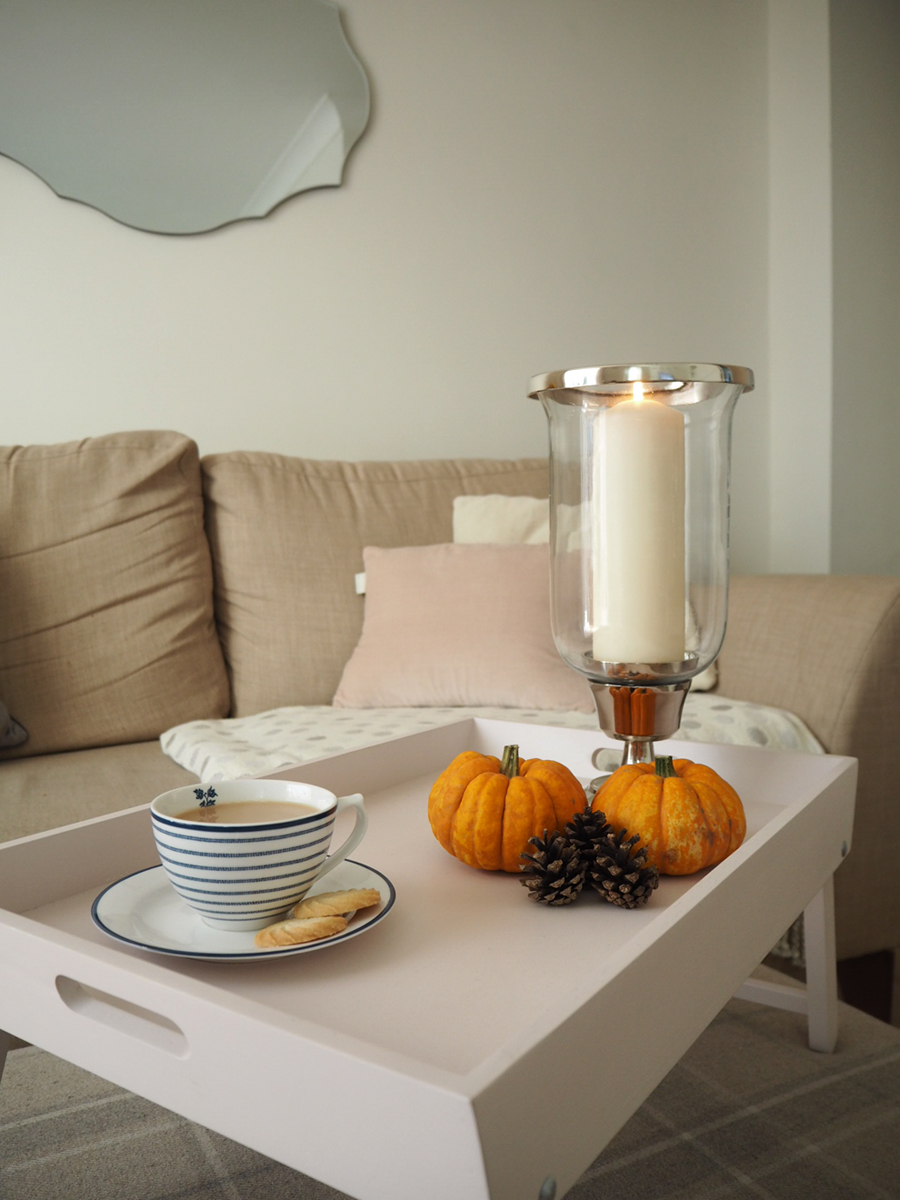 If you're anything like me, you spend all day dreaming about getting home and snuggling up with a cup of something warm, so my first pick was a beautiful Nigella Cushion. Grey seems to still be a big colour this season so I've gone for it in the charcoal shade. The cushion is huge and made of a super soft velvet. I can confirm it makes the perfect companion for a Sunday afternoon nap on the sofa!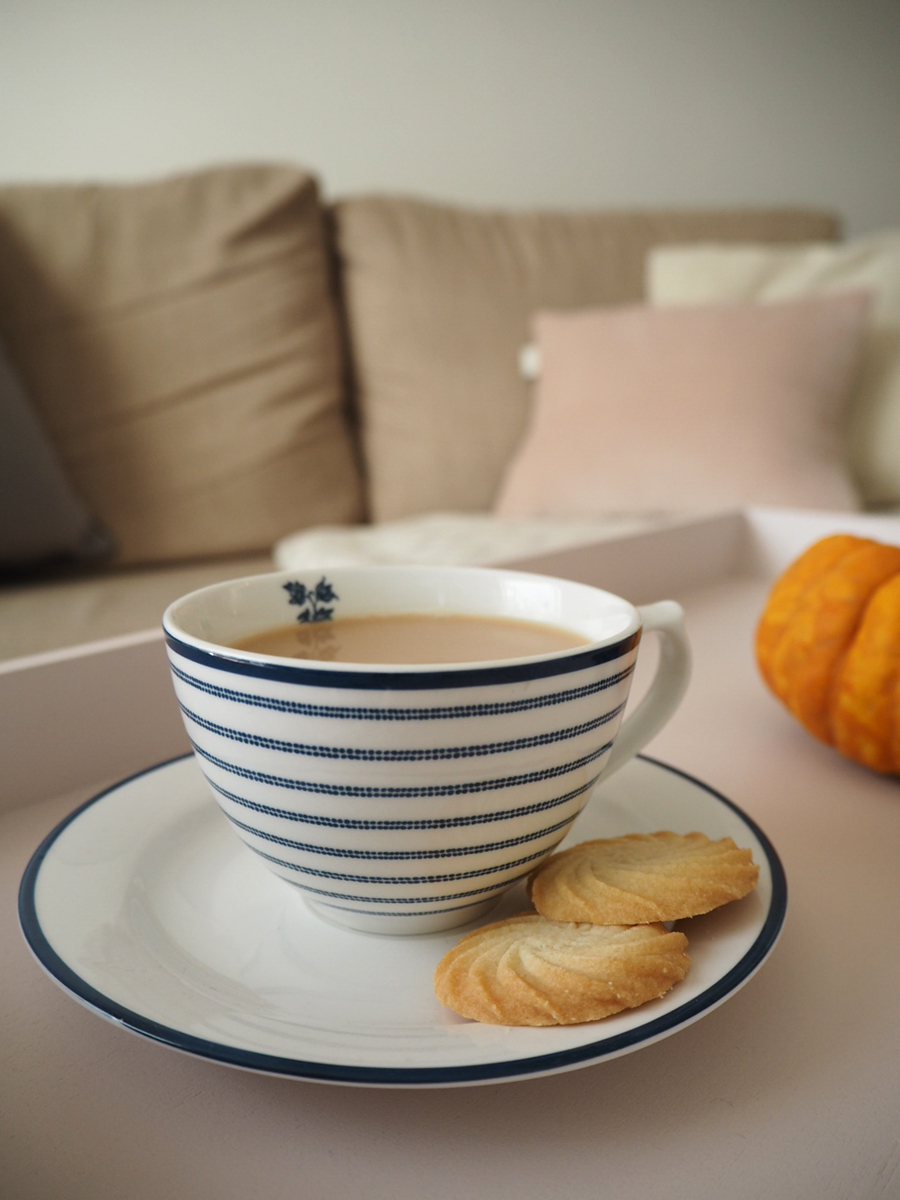 The one thing absolutely necessary for creating a cosy atmosphere is flickering candlelight! This beautiful Bird Lid Scented Candle certainly does the trick. It smells lovely and comes in such a cute jar – which, once I've finished the candle, I'm going to use to store toiletries in my bathroom.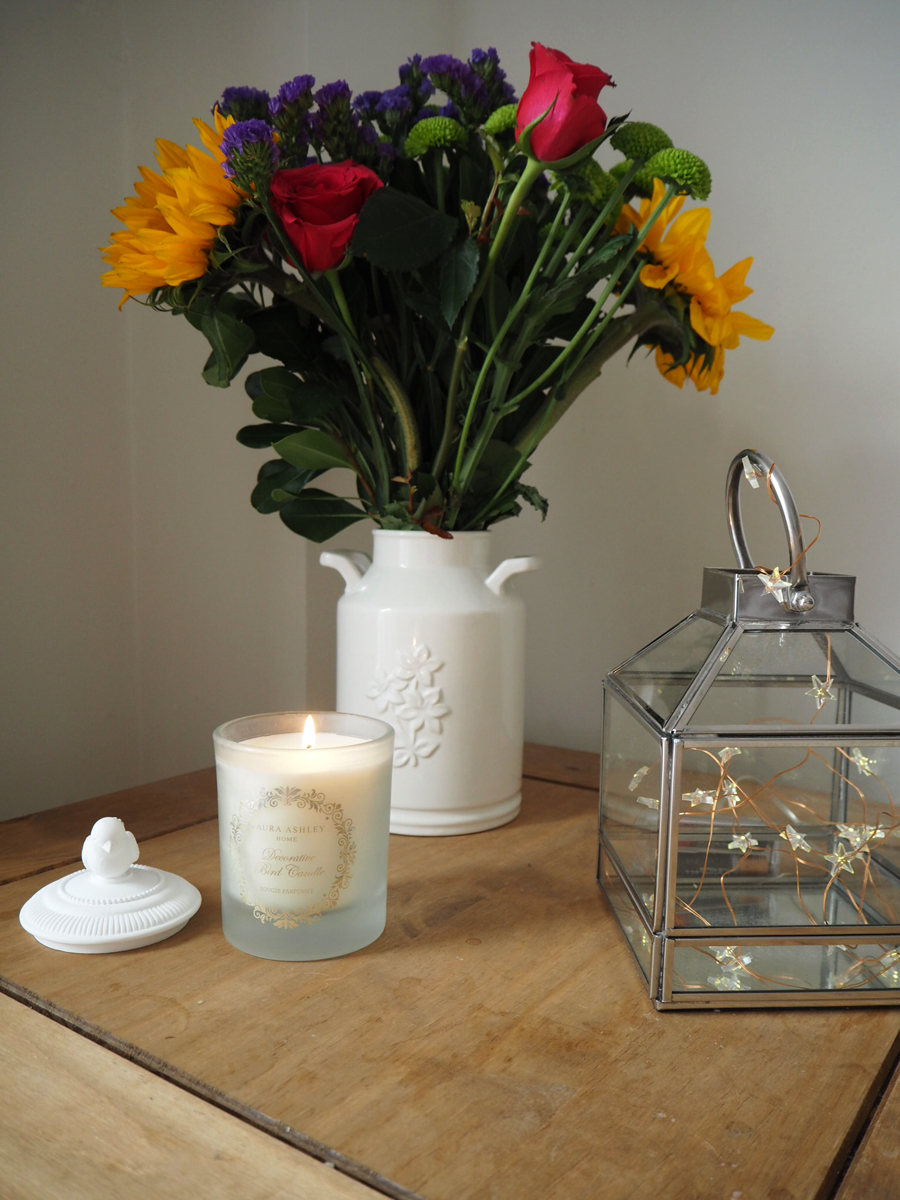 You can't have a cosy evening on the sofa without a cup of tea. So I chose this pretty Candy Stripe Cup & Saucer to enjoy mine from. I've gone for the Cream Wooden Lap Tray to make sure my cuppa is close to hand! I absolutely love this tray, it's really sturdy, and you could use it for many different purposes all over your home. I'm mainly thinking of breakfast in bed!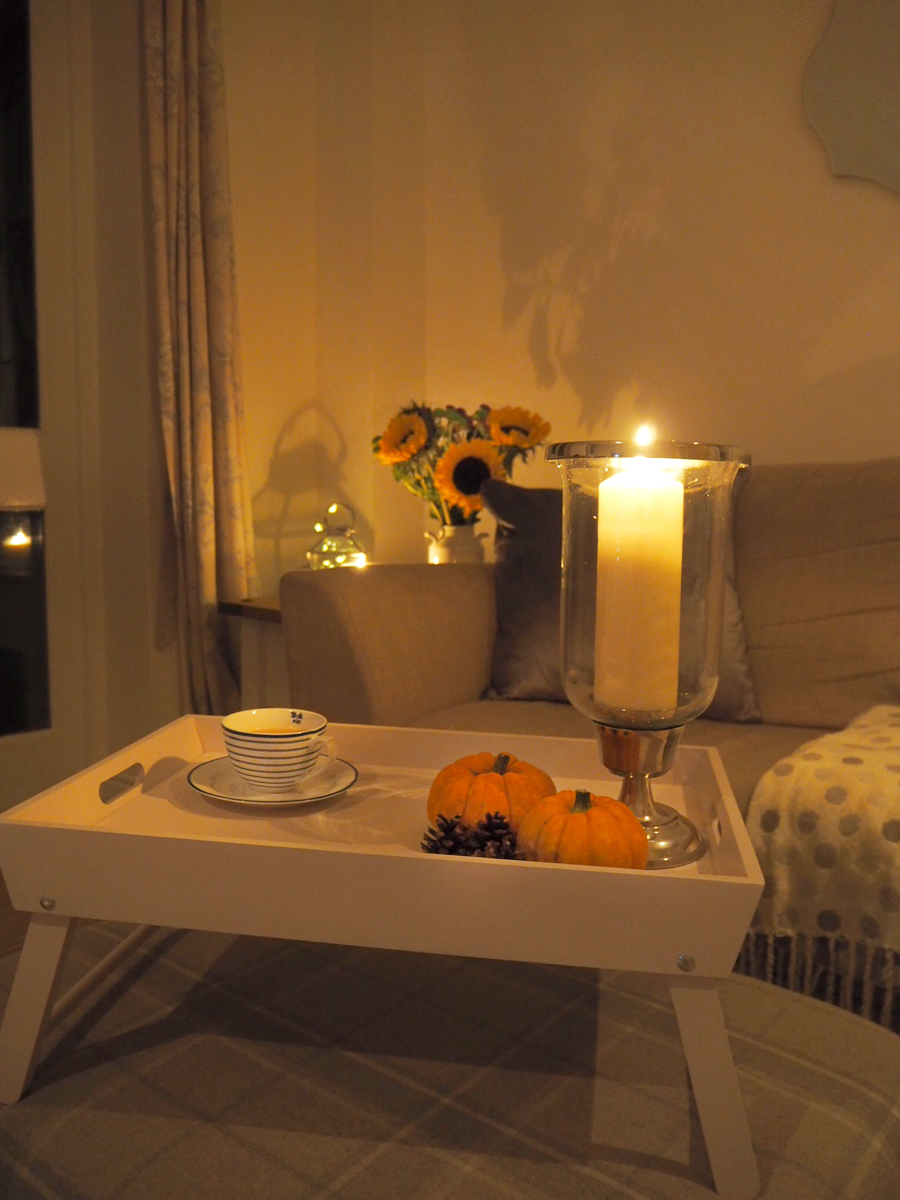 I absolutely love how cosy my living room feels now, and I am actually, for once, looking forward to embracing the dark, autumnal evenings in my home!
How do you make these darker evenings a little more bearable? Let us know below or @LauraAshleyUK.