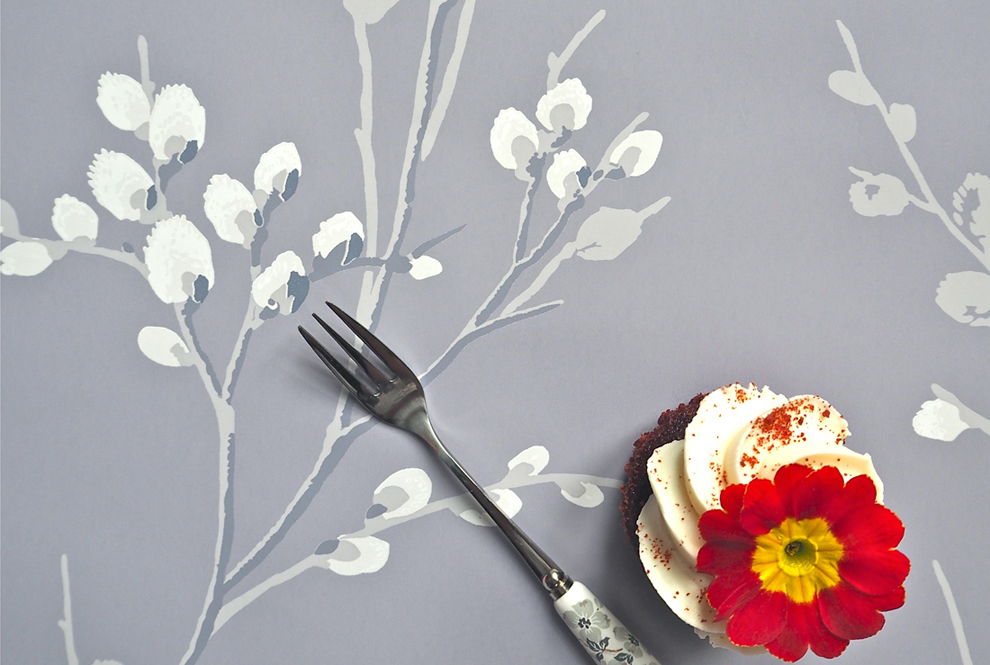 Melanie Lissack is here to show us how to create the perfect wonder walls with our new SS18 wallpaper prints read more
With summer just around the corner, many of you will be thinking about a home update. So what better way to start the revamp then with your walls? This is why we have the lovely Melanie from Melanie Lissack Interiors here to help you get that perfect finish.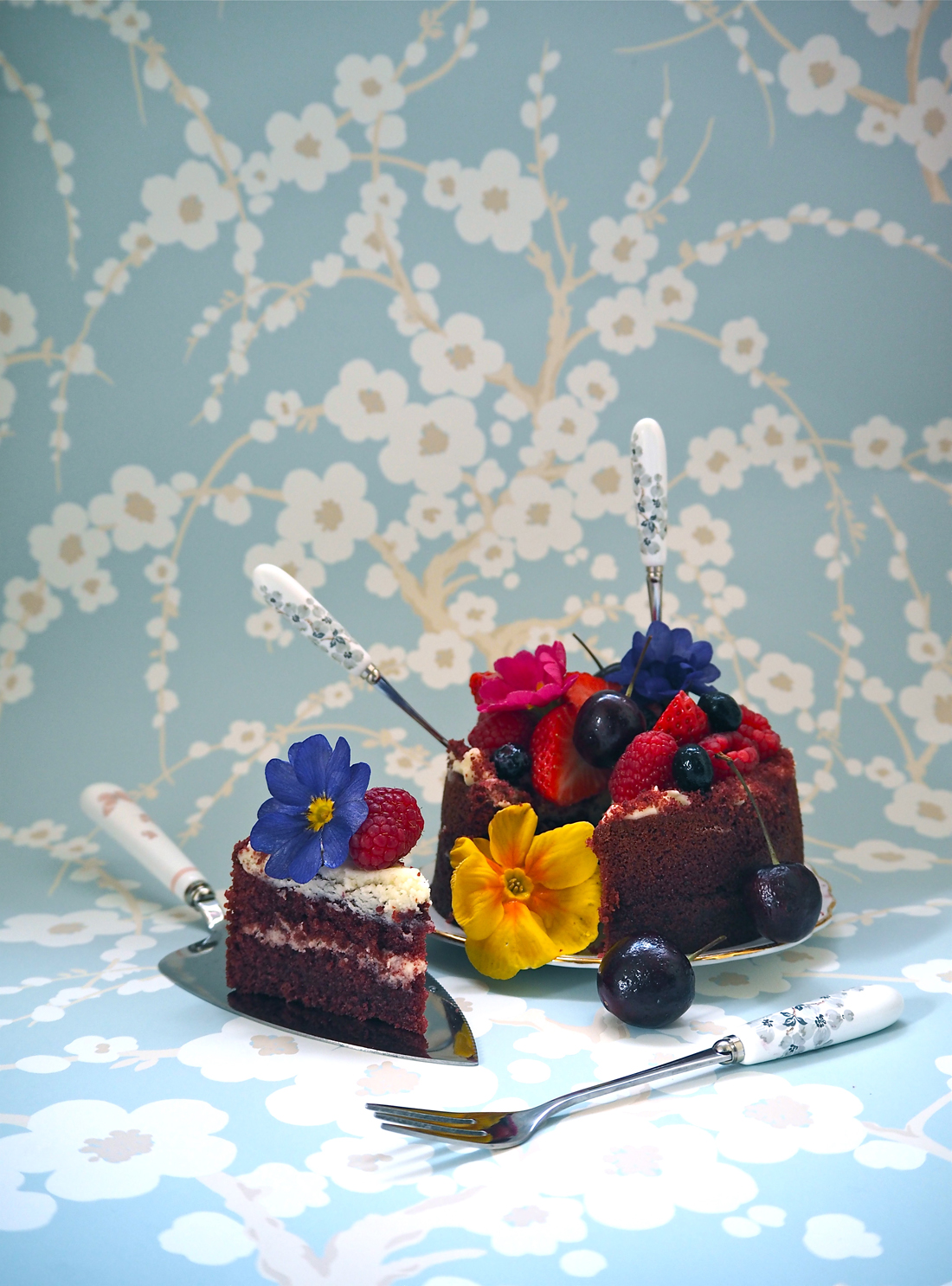 Spring is the perfect time to give the rooms in your home an overhaul, and with statement wallpaper (on all walls, not just a feature wall!) being a key trend in interiors in 2018, why not update your decor with the new wallpaper collections from Laura Ashley? Nothing feels more welcoming when the weather starts to warm up than blossom and magnolia sprouting from the trees, with butterflies and birds making their presence known on those bright, sunny days. In their new range of wallpapers, Laura Ashley has encapsulated this excitement for the start of Spring by creating a range of designs inspired by the feeling of nature coming to life after winter has passed.
An exuberant blossom print bursts all over the Lori Duck Egg Wallpaper, which has a more contemporary twist than traditional floral wallpaper. This design would work so well in a sunny breakfast room or as part of a delicate guest bedroom scheme. Team it with the Ashwell Duck Egg Bed to tie in with the gentle base colour of the Lori wallpaper. Treat your guests with the Kubi Large Storage Trunk placed at the end of the bed and fill it with luxurious fresh towels such as these hotel-style Mayfair towels.
Butterfly Garden, a design that spans many products in the Laura Ashley range, has been used here to create a swathe of butterflies overlapping each other. The design refrains from being overbearing by keeping to a neutral greeny-grey colour palette, with some of the butterflies having a gloss sheen so they stand out next to their matt counterparts. Create a statement in a small room with this design such as in a small toilet or bathroom. Uphold the style-stakes by adding in hand wash and lotion in a decorative caddy, which makes them look neat and tidy.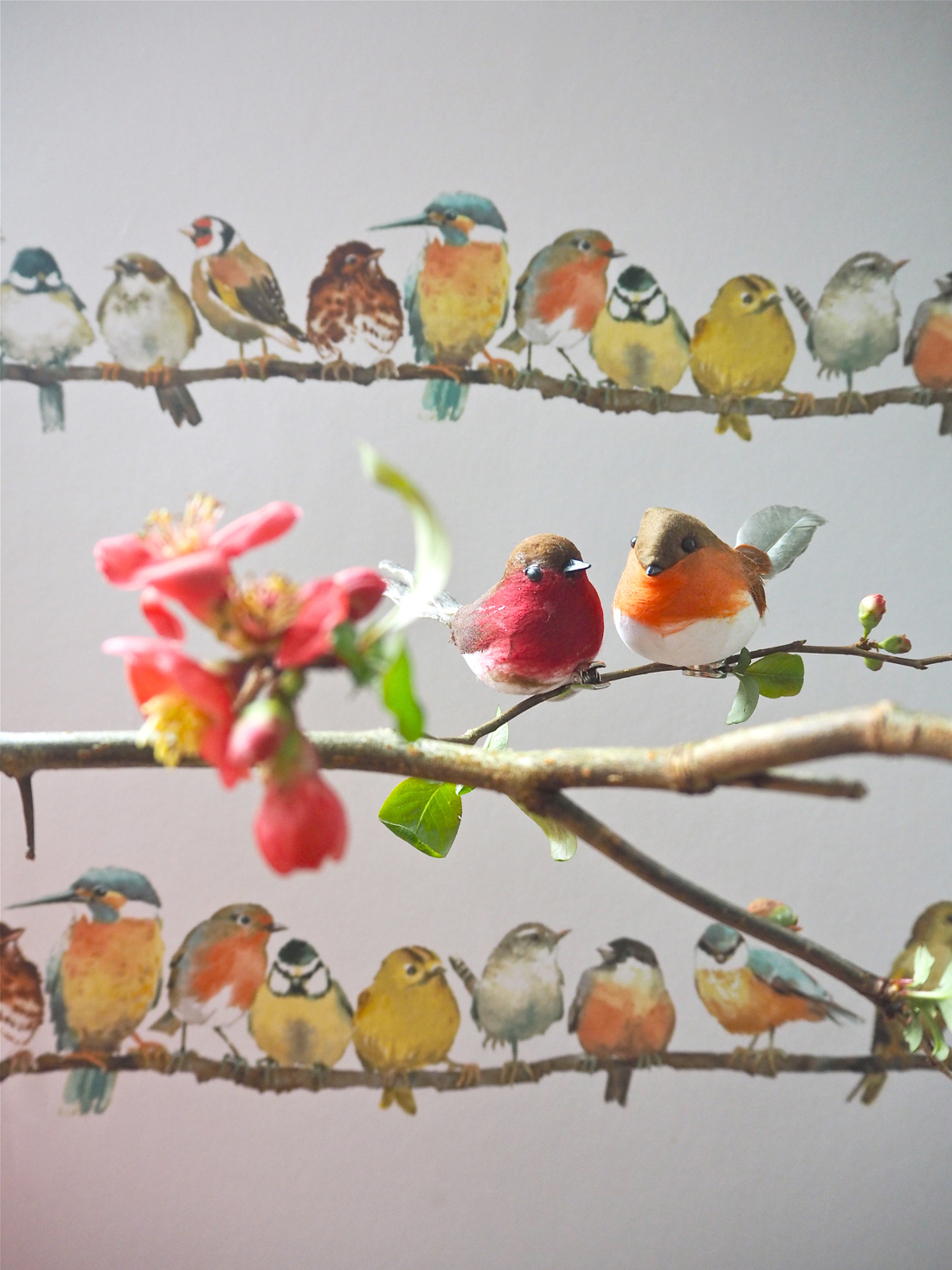 My favourite new design is this Garden Birds wallpaper – a design that can also be found across lampshades and other pieces of homeware in the Laura Ashley range. I love the branch detail which contains a number of small birds particular to the UK all lined up, such as Robin Red-Breasts and Blue Tits. This wallpaper is perfect for a home office – I'd paint all the walls in Cotton White and have one large statement wall adorned with Garden Birds paper! This would make working from home feel cheery on even the greyest Spring day!
For a more grown-up floral design, Pussy Willow comes in a range of colour options from this pretty lilac below to greys, yellows and reds. Create a warm, serene living space with this wallpaper and the large Devonshire sofa upholstered in Dalton Dove Grey. All cosy living areas need task lights for reading and floor lamps for atmosphere, so add in Sorrento Antique Brass Table Lamp and the Lemington Antique Brass Floor Lamp to match. Place a mirror above the fireplace to bounce around the Spring light – circular mirrors are the go-to mirror shape in interiors right now, so add the Constance Round Mirror as a focal point.
For a real injection of Spring then this Magnolia Grove Wallpaper in Duck Egg is perfect. Magnolia trees are one of the truly wonderful things about Spring – but they don't last long! The large pink or white buds burst and drop in weeks, so get the look all year round with this feminine wallpaper design. This paper would suit a dining room or a young girls bedroom. Team with curtains in a neutral, natural fabric to let the wallpaper do the talking.
Finish and style for Spring with pretty tea-light holders with etched butterflies, gel candles containing dried flowers and realistic faux-flowers (the 'I-can't-believe-they-are-not-real' peonies are my favourite), all available at Laura Ashley.
Do you have a favourite print? Let us know below or @LauraAshleyUK.