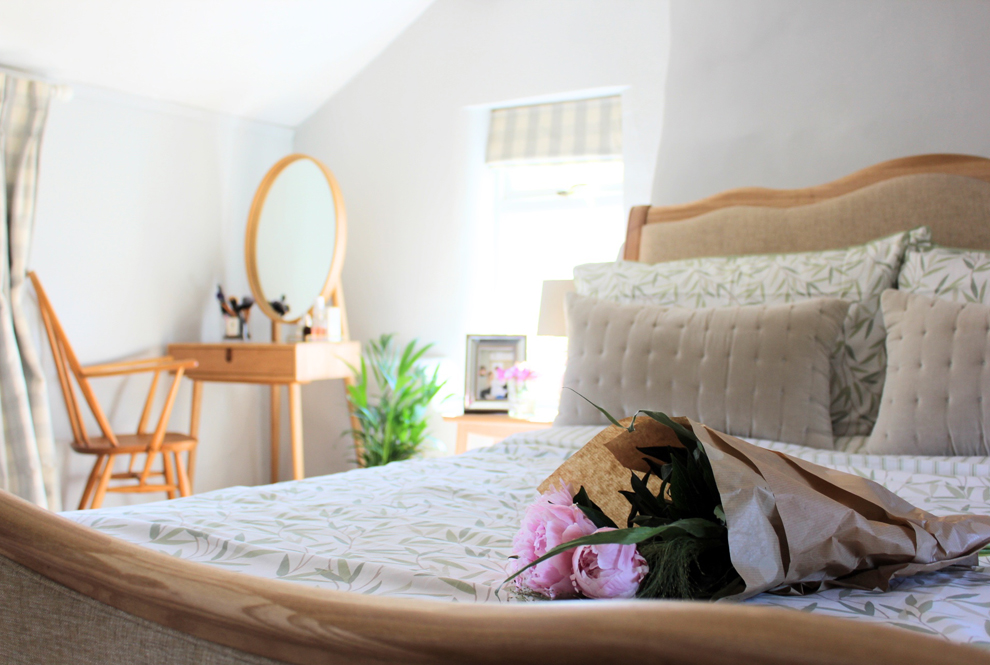 Transform your bedroom into a super cosy space... read more
When we heard Cara from Within These Walls wanted to add a little cottage cosiness to her bedroom we knew we had to help out. See how she transforms her sleeping space into a place we know she'll be excited to head to night after night…
This week marks the two-year anniversary of us moving into our house. We have been renovating non-stop since day one from really big projects like getting planning for fitting an upstairs bathroom and knocking down walls to smaller projects like painting and adding accessories. Sometimes it can feel very consuming because the bigger picture never seems to get any closer to being finished and when I start to feel like this I tend to focus on making one room feel more welcoming.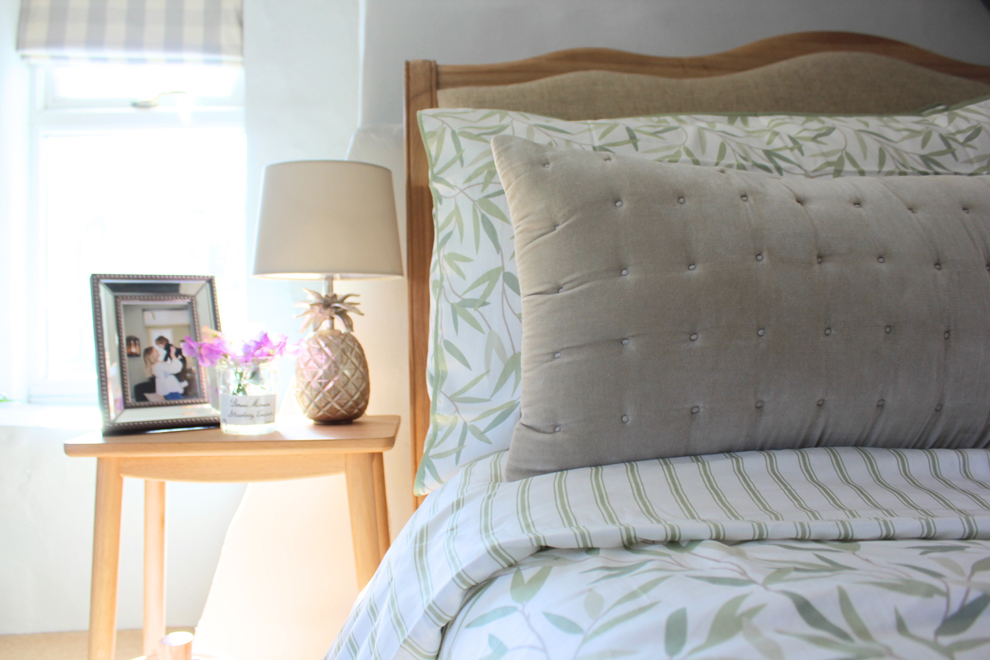 It was the bedrooms turn for a little TLC. Our house really favours Laura Ashley products. I guess there is something about the wooden beams that just needs the timelessness of the brand. Even more so, I feel, in our bedroom as I just wanted to create that cottage feel. It also goes without saying that there is a Scandinavian influence too as its a trend I just can't get enough of.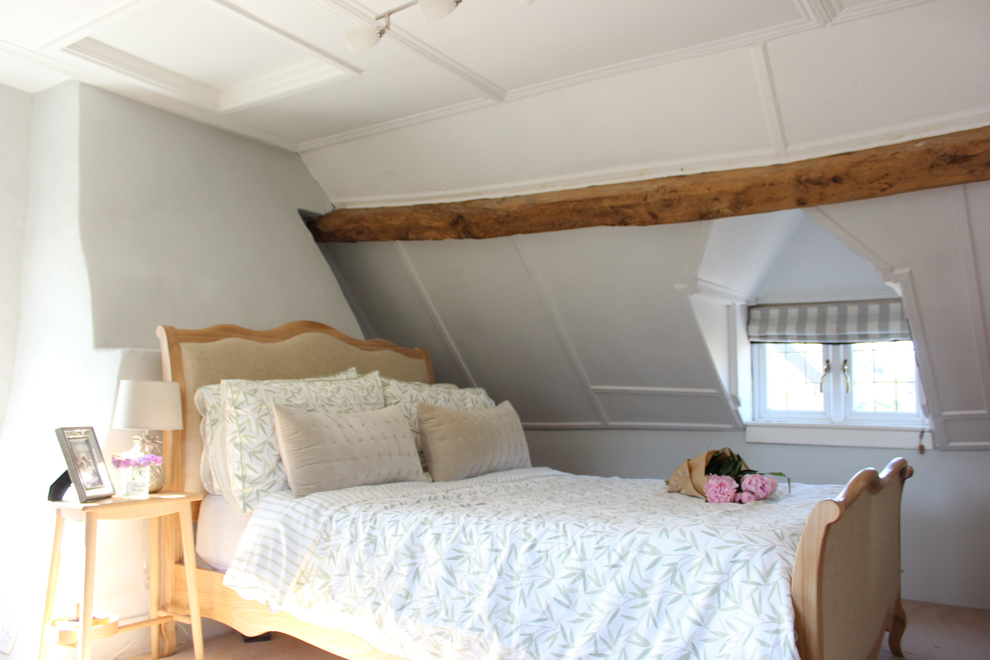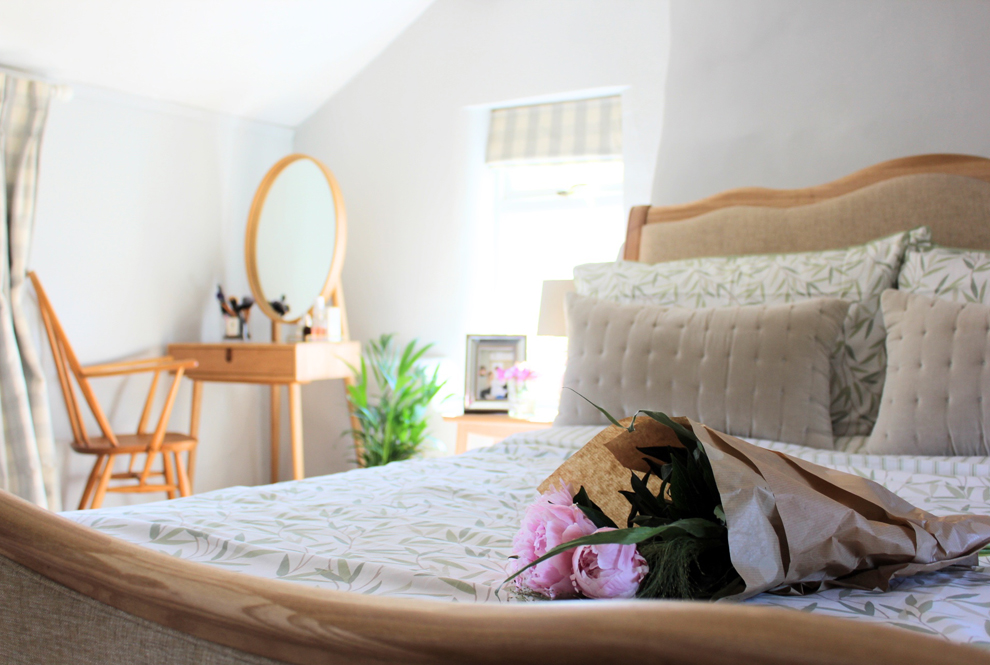 I chose various things to update our bedroom but I want to start with the bedding. The Willow Leaf Hedgerow duvet has the most stunning print and with my recent obsession with adding plants in every room of the house, it felt like the perfect bedding for me. I have a list of 'must haves' that changes all the time but good quality bedding will firmly have a place on that list. My happy place is definitely anywhere where there are bubble baths and fresh sheets. The material is so soft and perfect.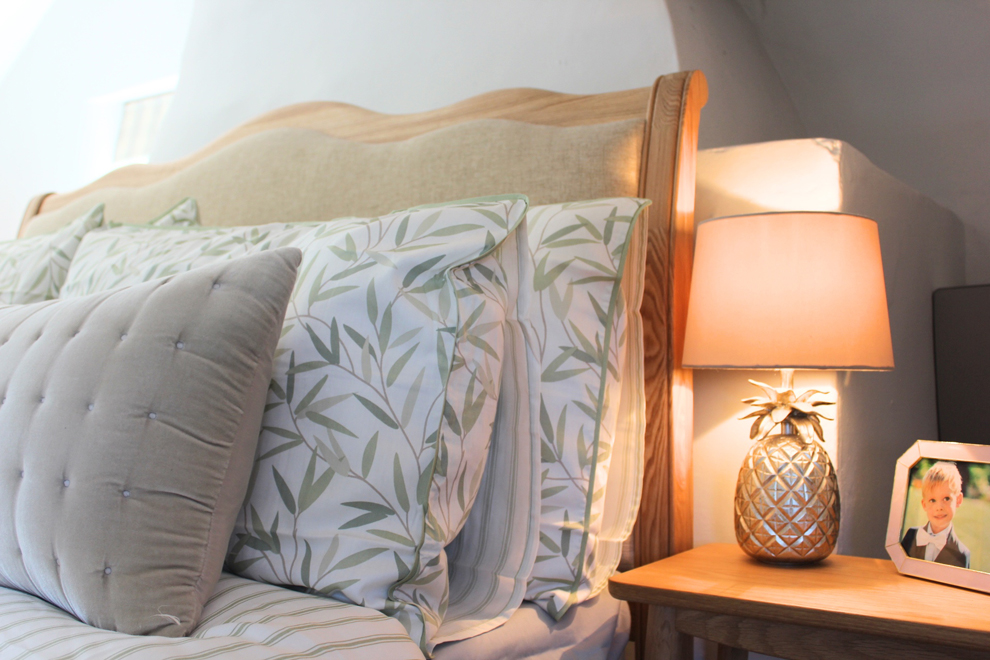 It has only been the last few weeks that I actually got around to buying my husband a matching bedside table. I'm not sure why I put it off for so long but part of me thinks it is because if he doesn't have anywhere for his junk then maybe he won't have any junk? My theory didn't work and in the end, the need for a uniform bedroom outweighed the need for him to not have junk on display. I already had the pineapple lamp; in fact, I've had mine for a few years now. So along with the table, I obviously needed him to have a matching lamp. This lamp has moved house with us and been in many other rooms before it has settled as a bedside lamp. I just love it. I love it because it's a statement and yet so timeless.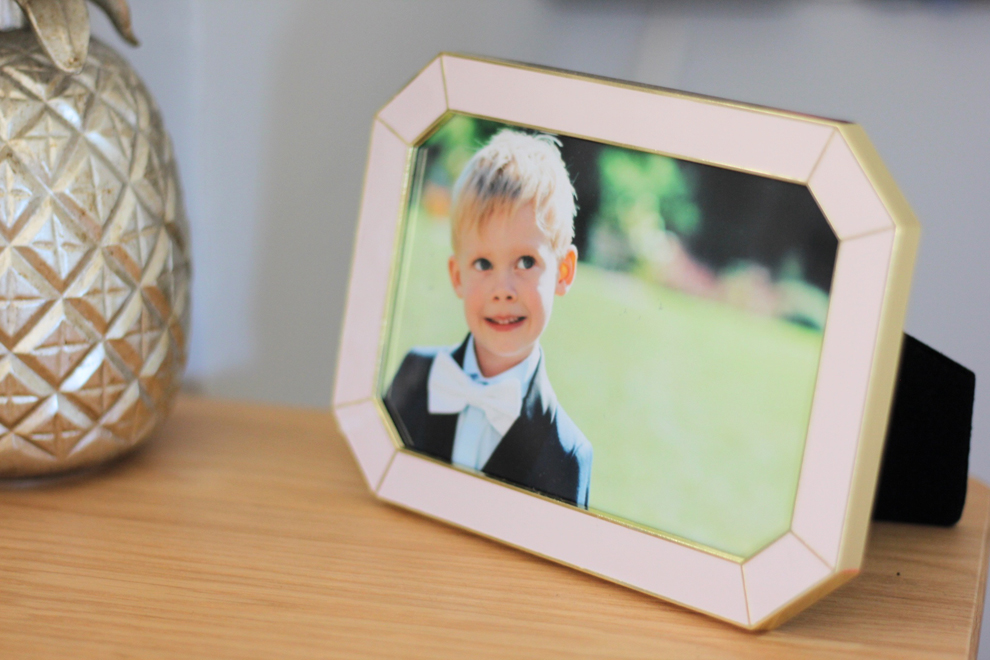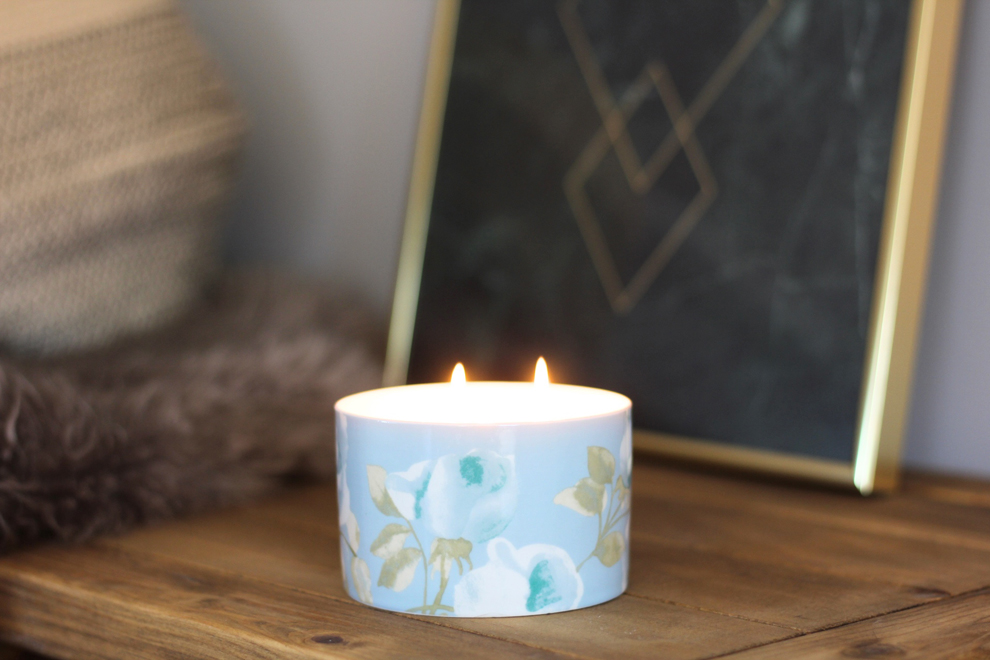 Alongside the lamp, I have dressed my bedside table with this cute blush pink photo frame. The bedroom is the only room where I actually noticed any of my framed photographs. I'm not sure why that is but its really lovely to wake up to a picture of my son. The first night after updating this room was so lovely to climb into bed, light my Bergamot and Lime Blossom candle and read a book. Just updating these few items has finally made the room feel more zen. It's nice to end the day in here and actually relax a little before being rudely awoken by a three year old at 5am every morning!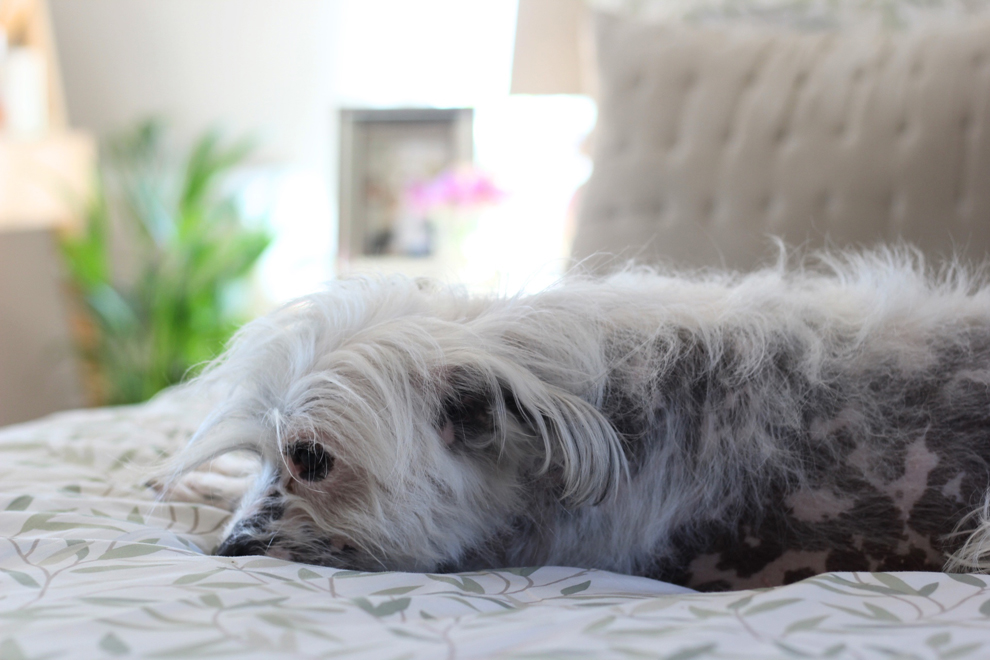 How cosy does Cara's bedroom look, even her dog Pigeon agrees?! What sort of style have you gone for in your bedroom? Let us know below or on Twitter @LauraAshleyUK