These homes impressed us with their impeccable styling and elegant touches using Laura Ashley accessories. read more
As this year draws to a close, we take a look back on some of our favourite customer homes of the year. Nothing gives us more pleasure here at Laura Ashley than seeing the way our customers use our home accessories to add touches of elegance and glamour to their homes. To finish off the year we've decided to highlight some of our favourite homes of 2019.
Your Homes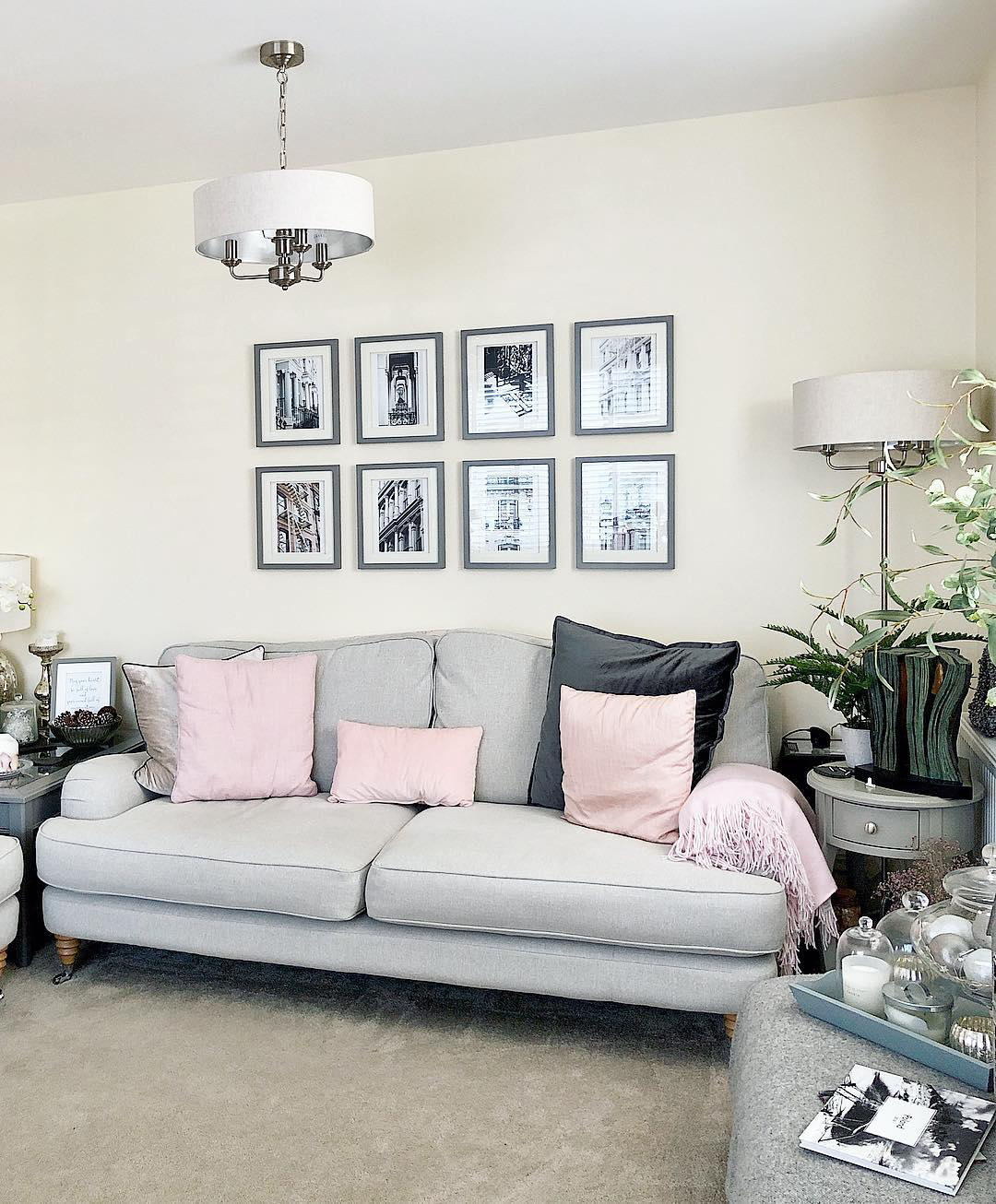 Ania at home
This new-build home styled by @aniaathome uses our stunning lighting range to add a a bit of glamour and opulence to every room. This lounge room shot had us swooning with the pairing of our Sorrento Antique Brass 3 Arm Ceiling Pendant with our matching Sorrento Floor Lamp with Natural Shade. Our Lynden sofa in grey also makes a striking centrepiece for the room; creating a perfect neutral backdrop for the light pinks, blacks and dark greens included in the room's colour palette. The black and white photo frames and ornamental glassware finish off the look, giving the room a trendy Parisian feel.
In the kitchen area our Ockley Glass Bottle Ceiling Pendant Light adds a modern touch to the dining table display. The lower-hanging style of the lights is the perfect way to illuminate the table while the filament bulbs give the lamp an edgy look. Paired with the neutral greys and creams, this setting looks elegant and fresh. To finish off the look the vibrant green stems of the tulips add a pop of colour and focal point for the table.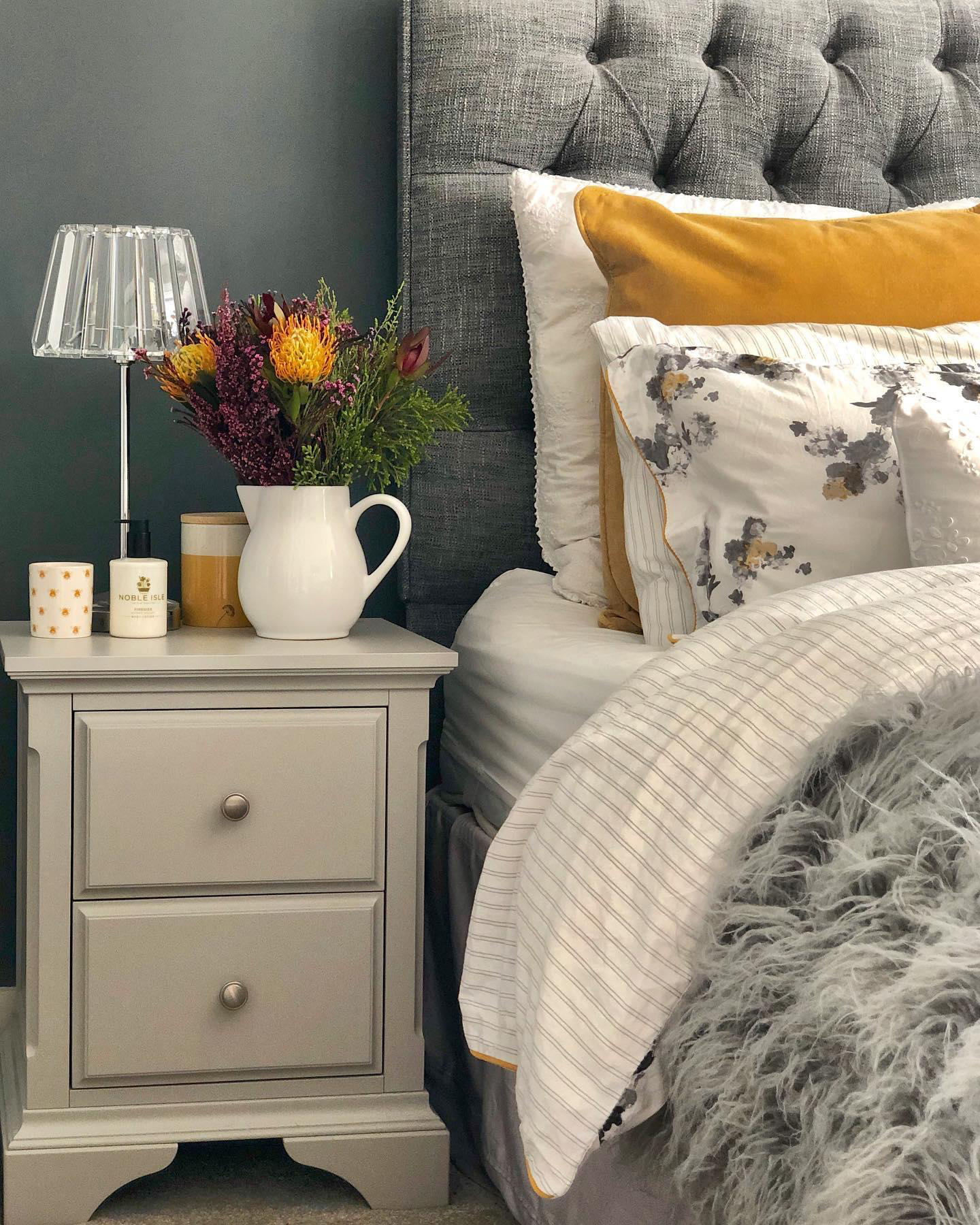 Our Large Capri Chrome Lamp with Crystal Glass Shade fits in perfect with the autumnal hues of this bedside table styling. The dark teal of the wall paint provides a great base for the mustards, greys and whites of the rooms colour palette, while the purple and yellow floral arrangement brightens up the display.
To see more of this fabulous home visit the @aniaathome instagram account.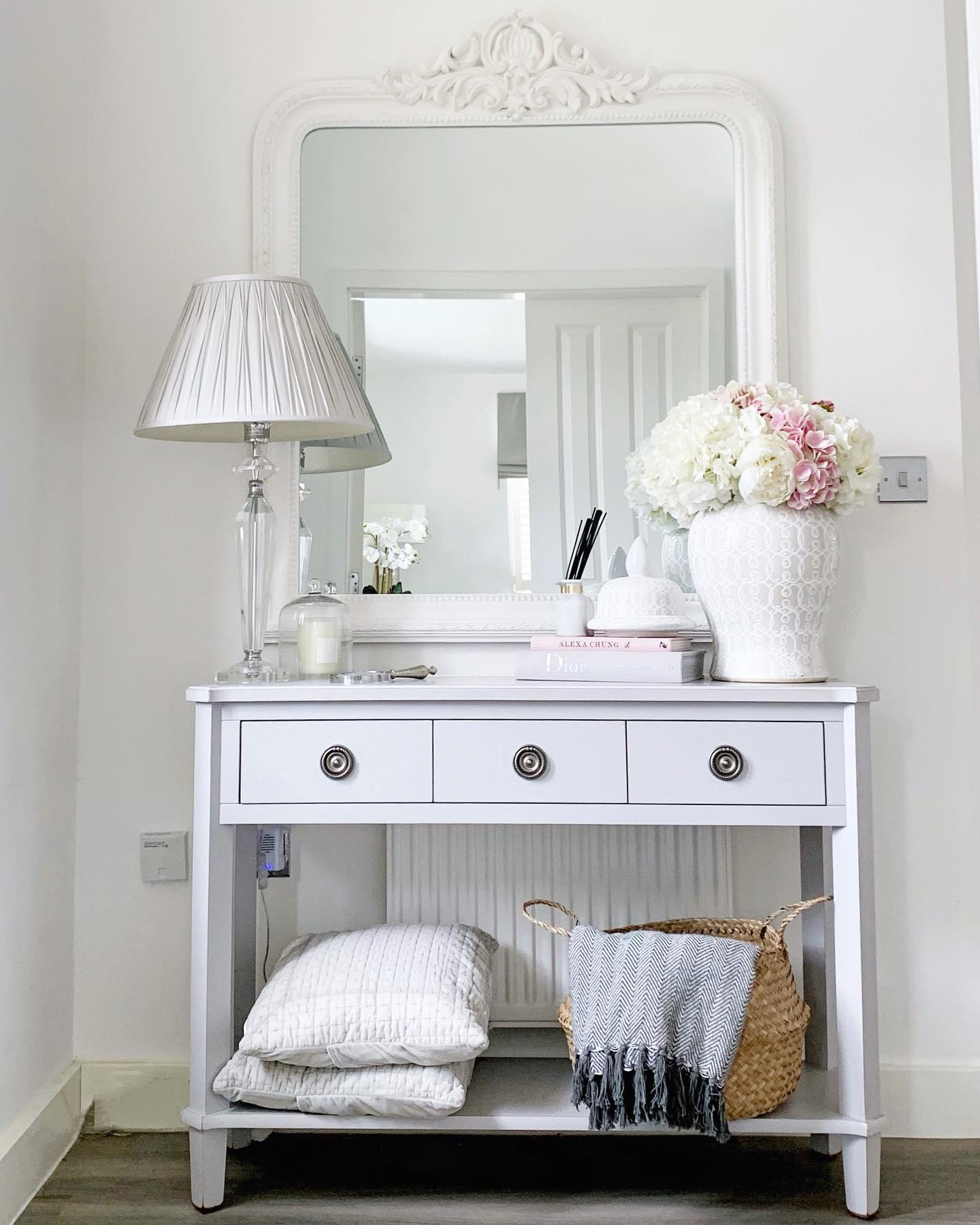 New Build Home Journey
This modern interior with country garden touches by Sophie @newbuildhomejourney uses an understated palette of soft greys with touches of pink and green to create an elegant look that pairs perfectly with our Laura Ashley Home Accessories. Our Henshaw Pale Steel Console Table takes centre stage in this beautiful interior display while the faux flowers and weaved basket give the display a rustic touch.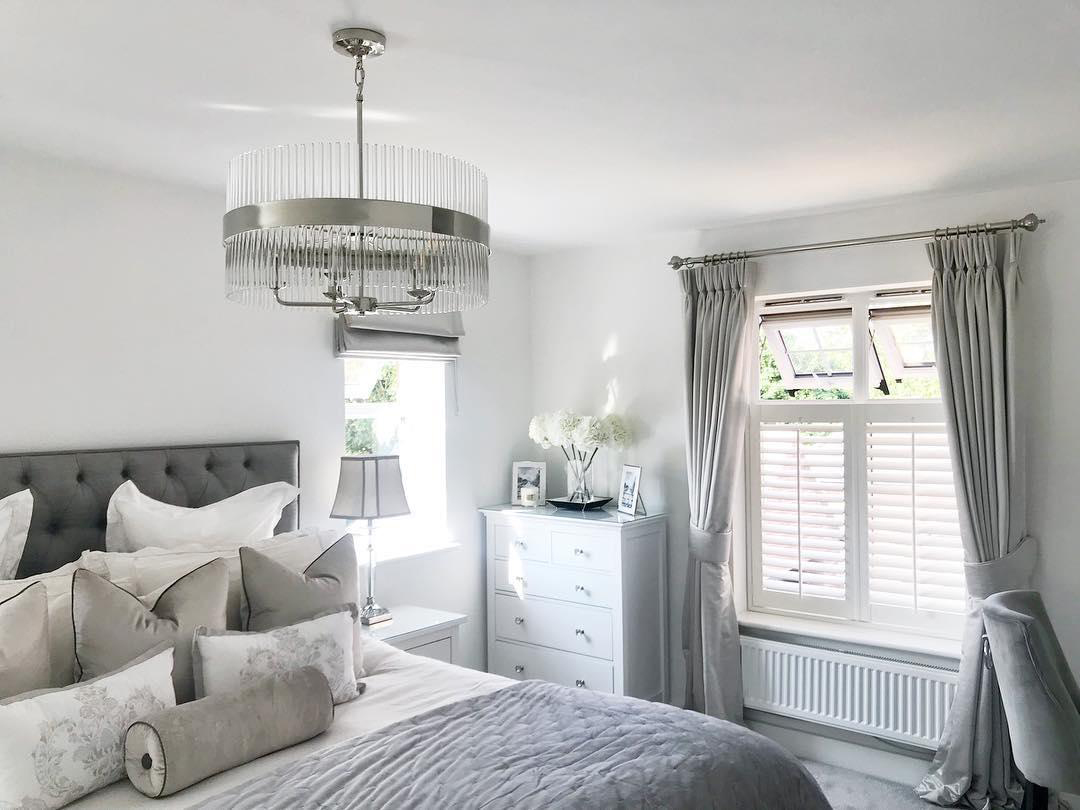 As a lover of a statement pendant light, Sophie of @newbuildhomejourney features a number of stunning Laura Ashley light fittings in her home including this Alexa Glass Rod Ceiling Pendant Light. The metallic accents of the light perfectly complement the grey tones throughout the room. Our Nigella cushions also add a touch of glamour the grey bed-set.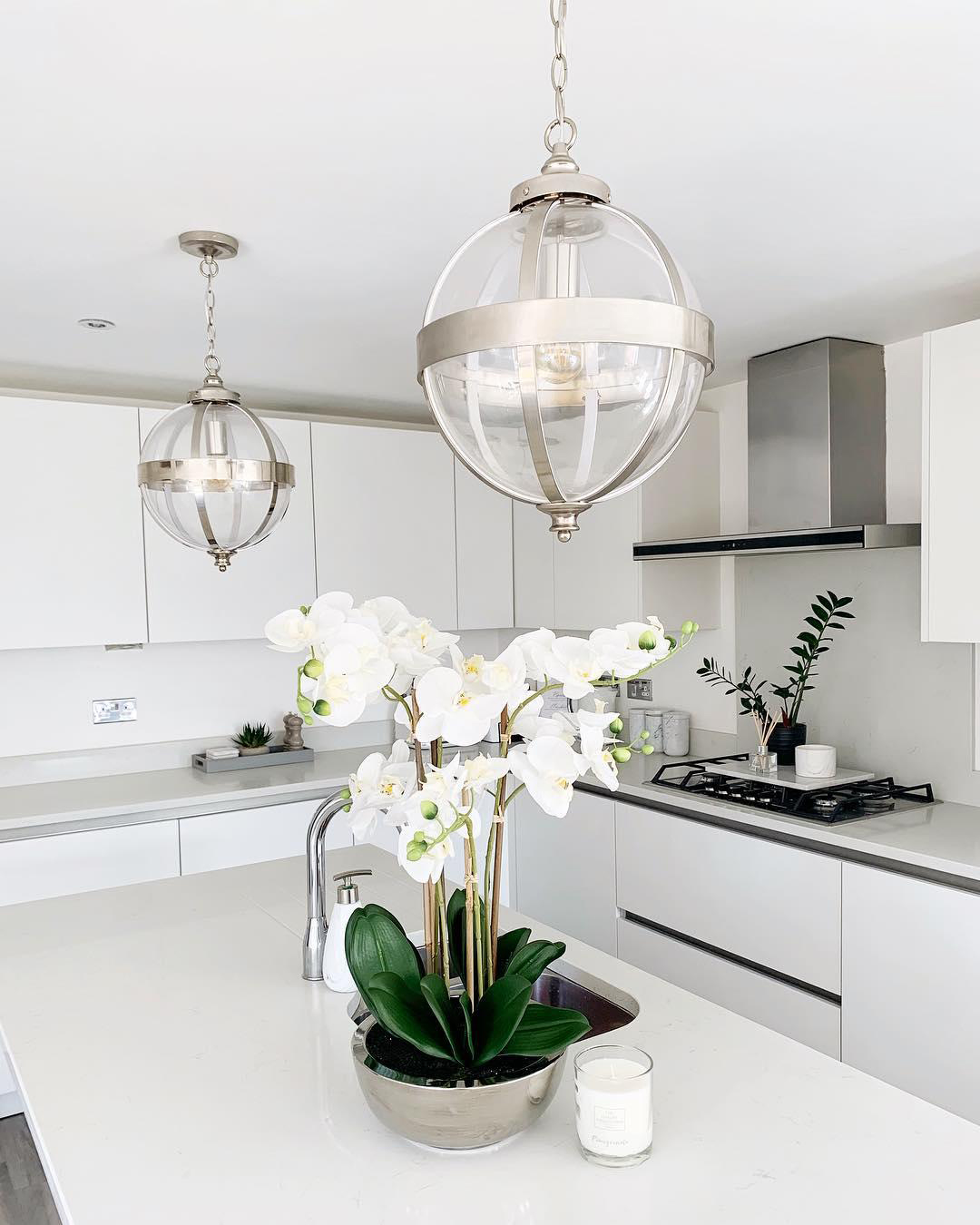 One of the most popular images of this home—as loved by you—is this stunning kitchen shot featuring our Odiham Nickel Sphere Pendant Light. This beautiful set of pendant lights fit right in with the contemporary look of the kitchen by matching in with the chrome basin and stainless steel range-hood. To add a bit of interest and colour a few faux plants really freshen up the look.
To see more of this fabulous home visit the @newbuildhomejourney instagram account.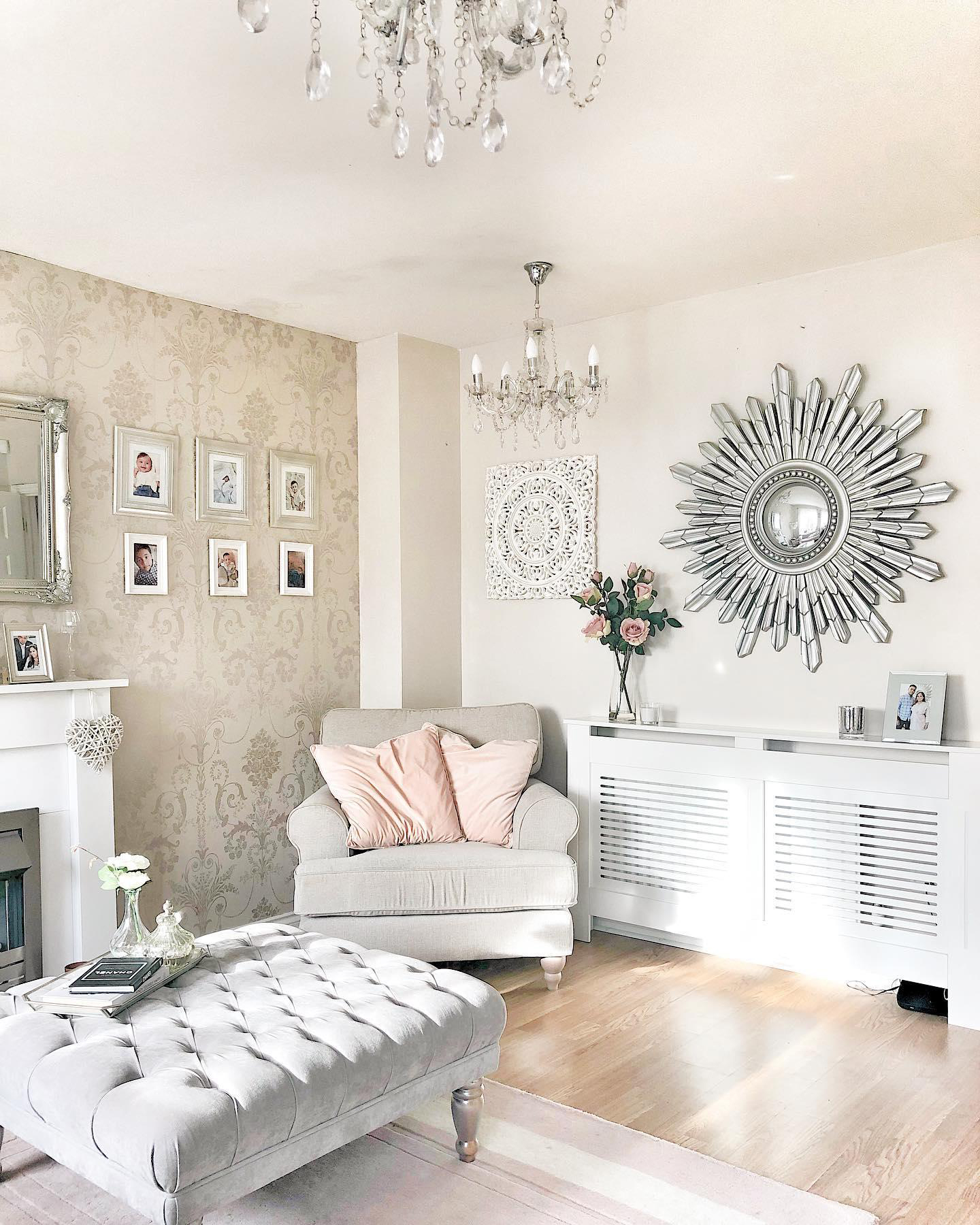 Audrey D Pereira
This beautiful home, styled by @audrey_d_pereira is one of our favourites from the year, especially because it using a lot of our Laura Ashley Home Accessory statement pieces. You seem to love this home too, especially Audrey's gorgeous lounge room. We love the way our popular Josette wallpaper gives the room an elegant edge while our Lewes Blush Rug freshens up the look with its soft pink hue. Our striking Constellation Mirror is also the perfect focal point for the room, giving the interior styling that 'wow' factor.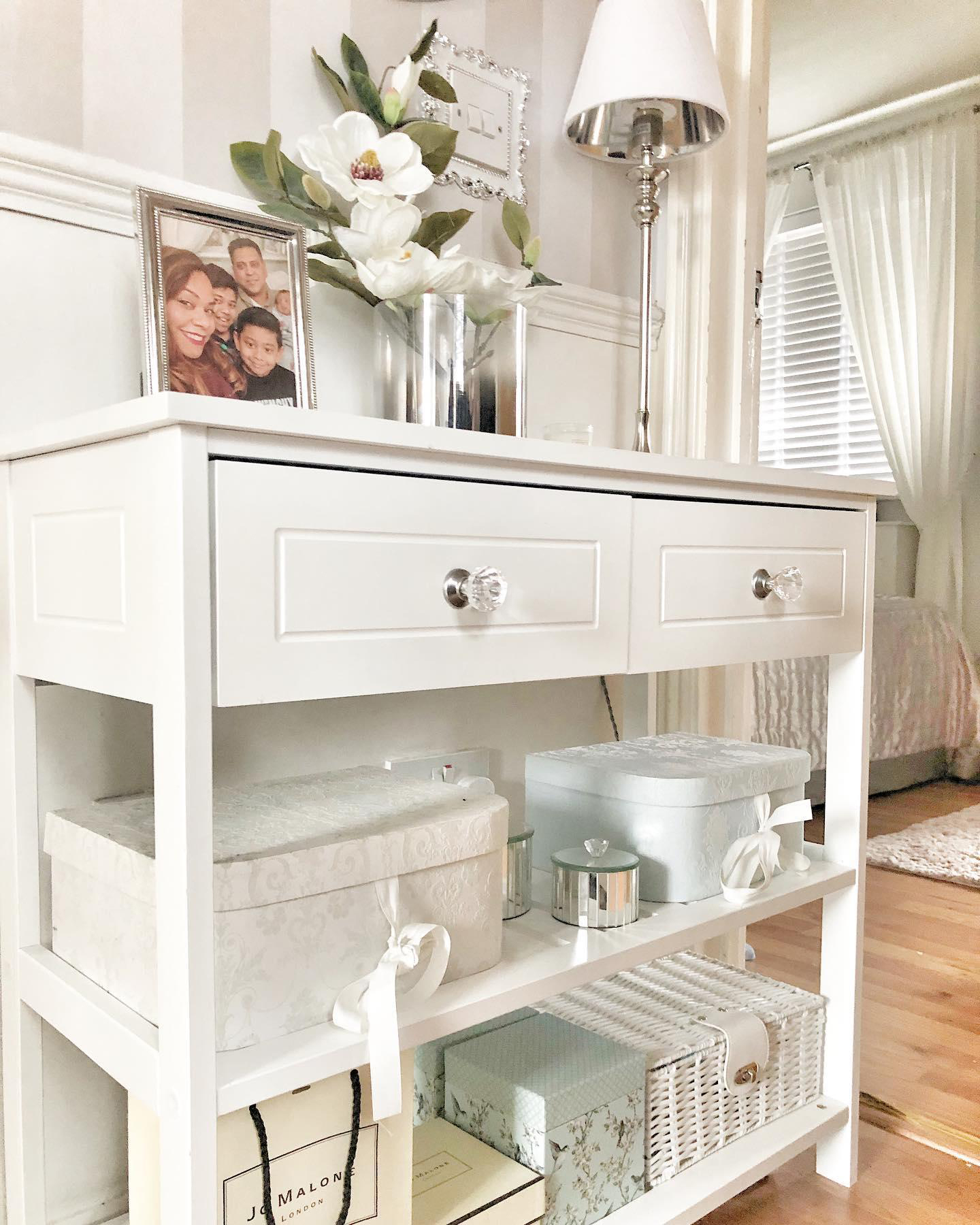 This look of classic elegance is maintained throughout the whole of Audrey's home. This beautiful console table display is both stylish and practical. By storing loose items and knick knacks in our beautiful Josette Storage Boxes the display looks clean and free of clutter. Our Set of Two Round Mirrored Trinket Boxes also adds a touch of glamour to the display and matches in with the silver of the lamps base and photo frames.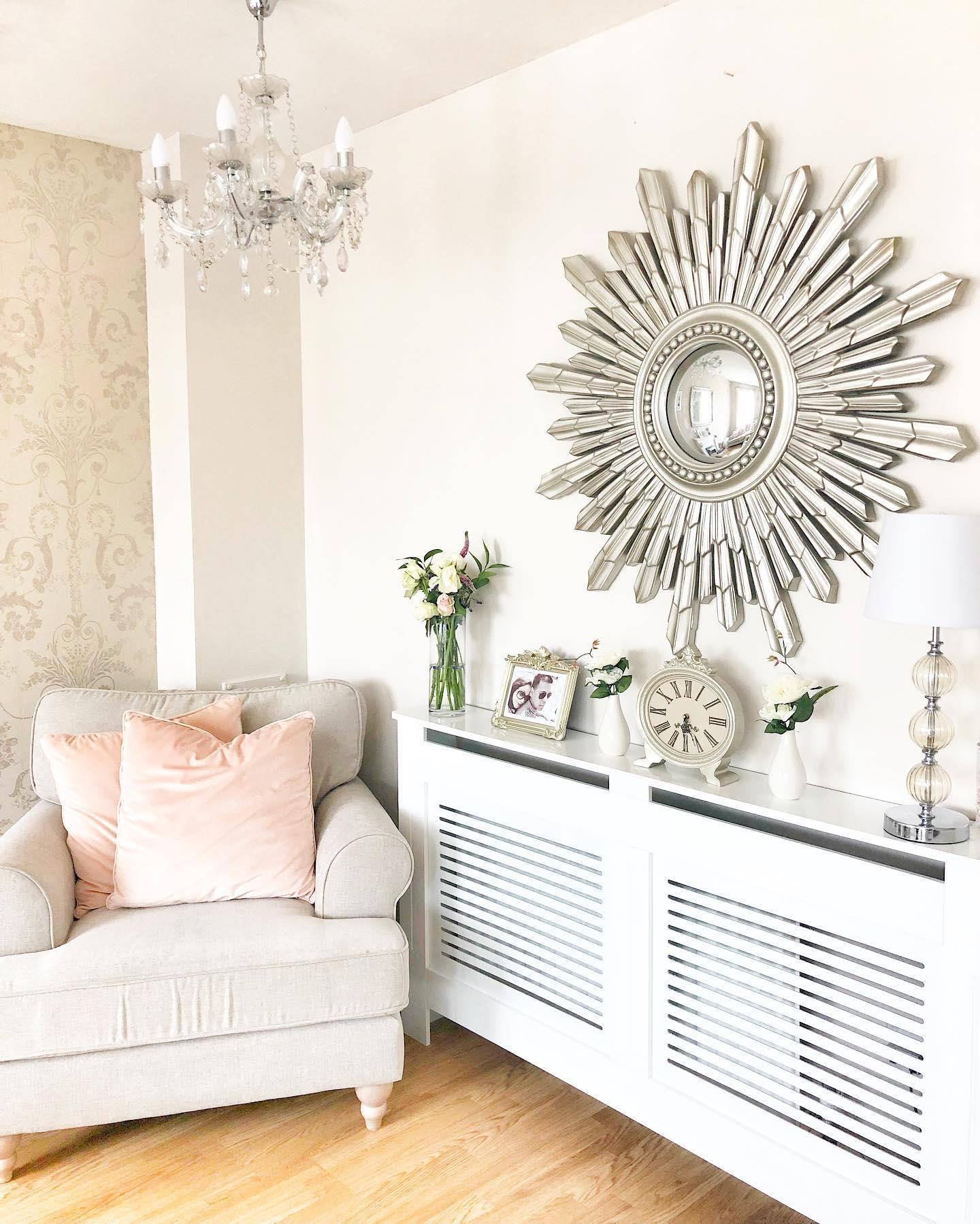 This beautiful home is stands out with a beautiful french country look that is contemporary but with vintage touches. The antique style clocks and decorative photo frames add to the vintage feel while the modern shape of the sofas and light wooden floorboards give it a contemporary edge.
To see more of this fabulous home visit the @audrey_d_pereira instagram account.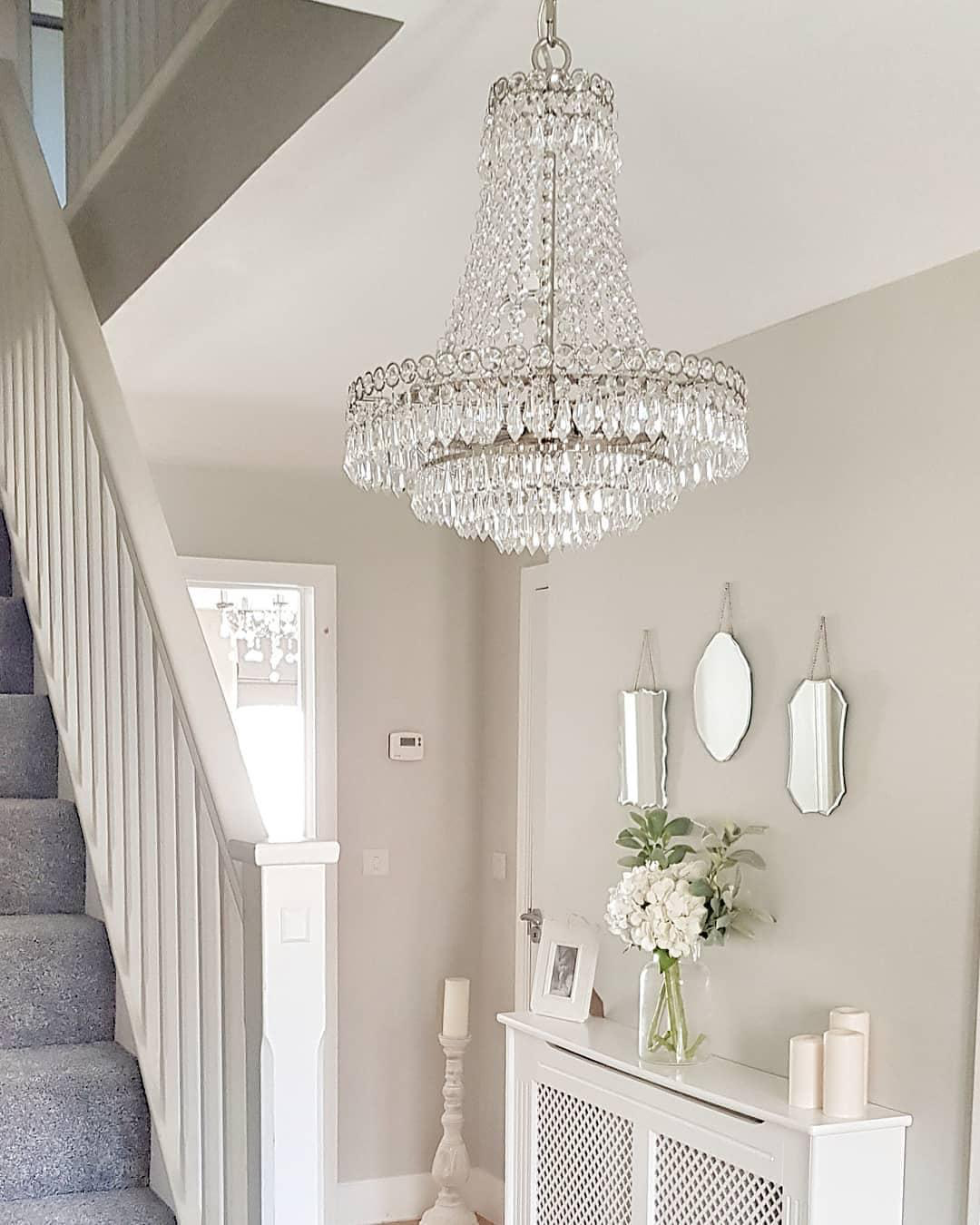 Forever and Always Home
This beautiful home looks bright and fresh with its neutral colour scheme using soft creams, pinks, greys and whites. One of @forever_and_always_home's most popular images—as loved at by you—is this stunning staircase shot with our Enid Chandelier taking centre stage. It certainly is a showstopper. The beautiful mirrors complement the glass chandelier perfectly while the white flower arrangement adds a rustic and homely touch.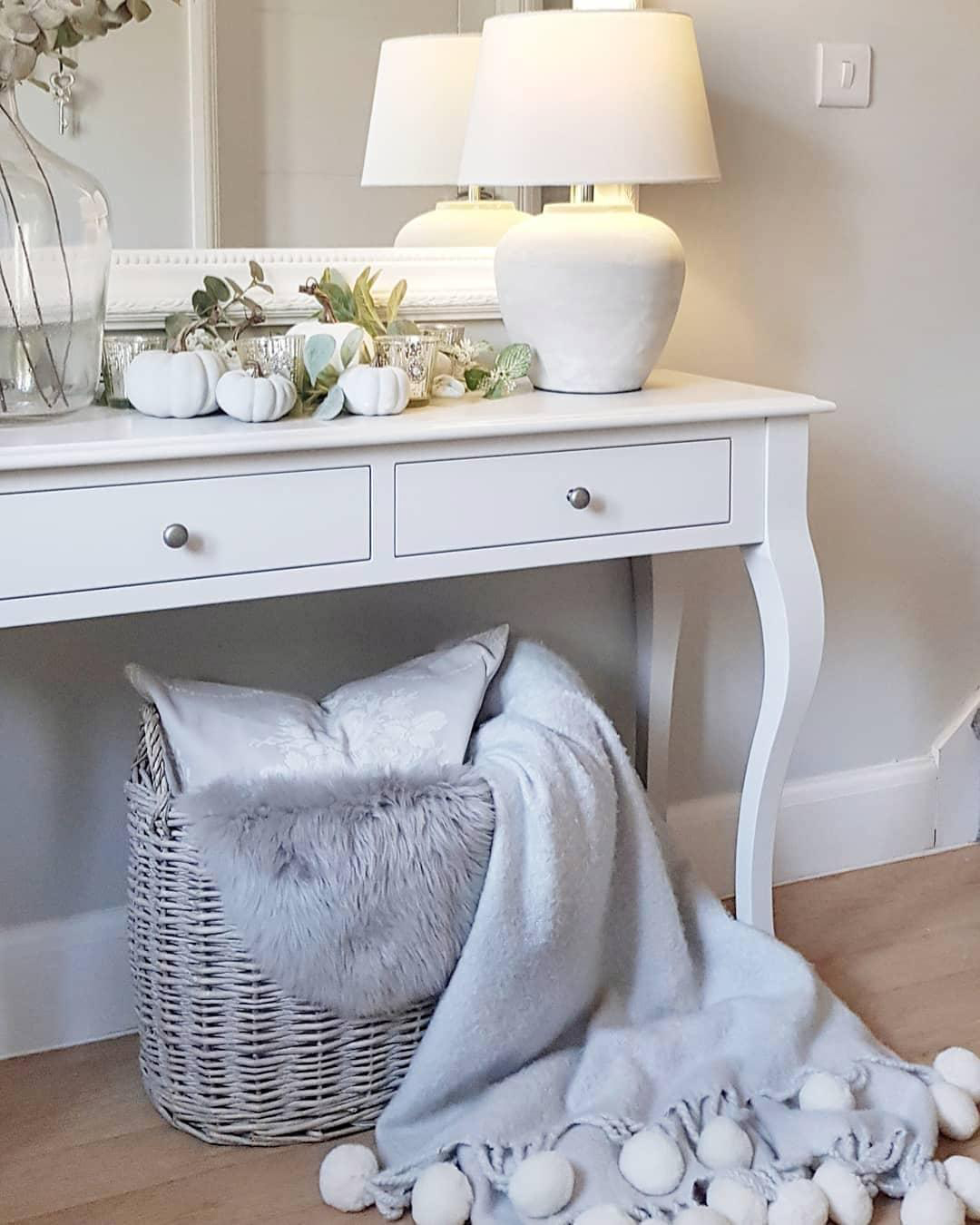 Mastering the art of the console table display, @forever_and_always_home creates a beautiful and modern autumnal scene on our sleek Rosalind Cotton White Console Table. To add some interest to the display a grey wicker basket has been styled with a faux fur rug, one of our beautiful Josette cushions and our best-selling Steel Pom Pom Knitted Blanket.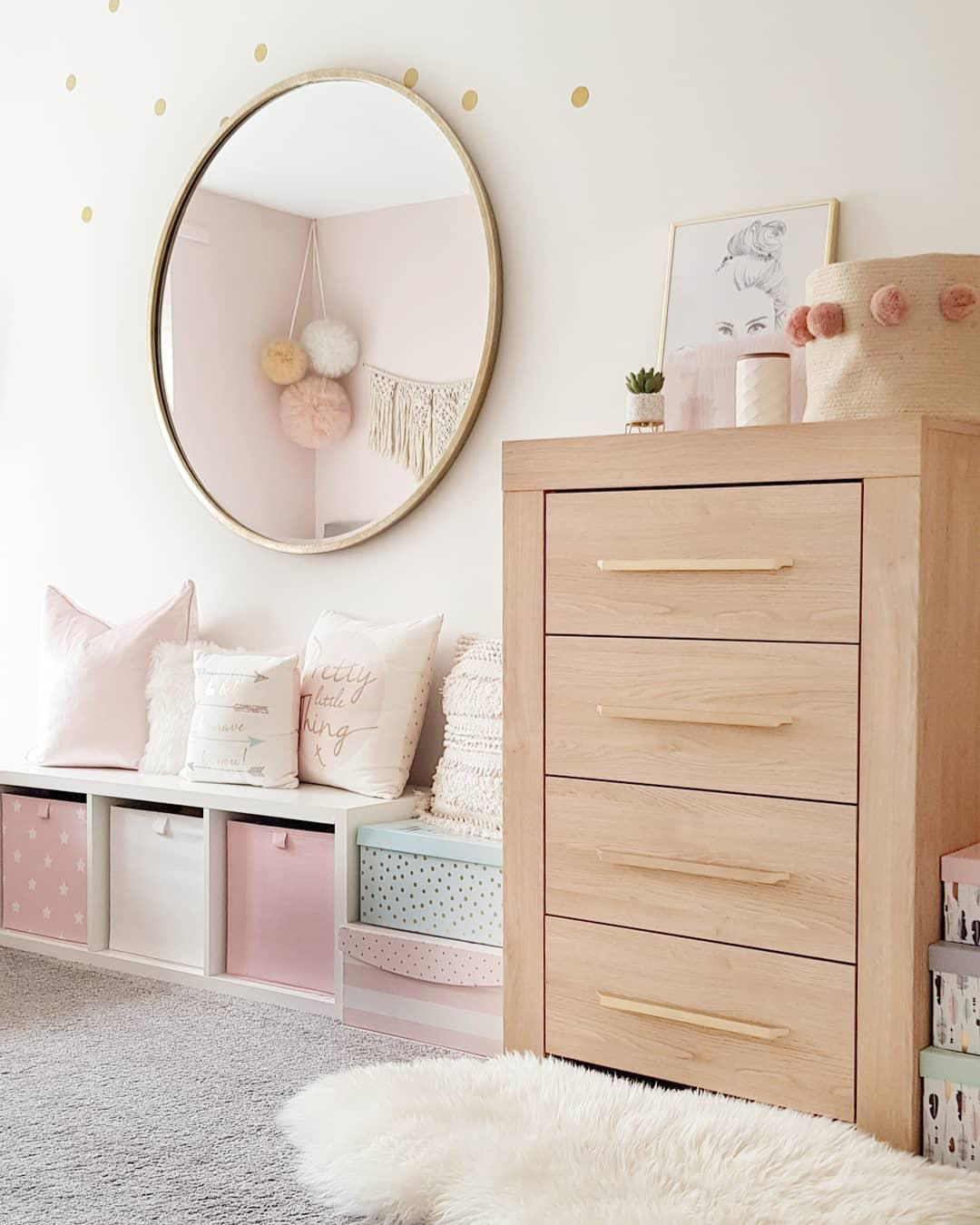 For a change of pace and colour, our Constance Round Mirror looks right at home in this beautiful children's bedroom. The gold rim of the mirror helps highlight the gold details of the storage cabinet as well as the photo frame and wall stickers.
To see more of this fabulous home visit the @forever_and_always_home instagram account.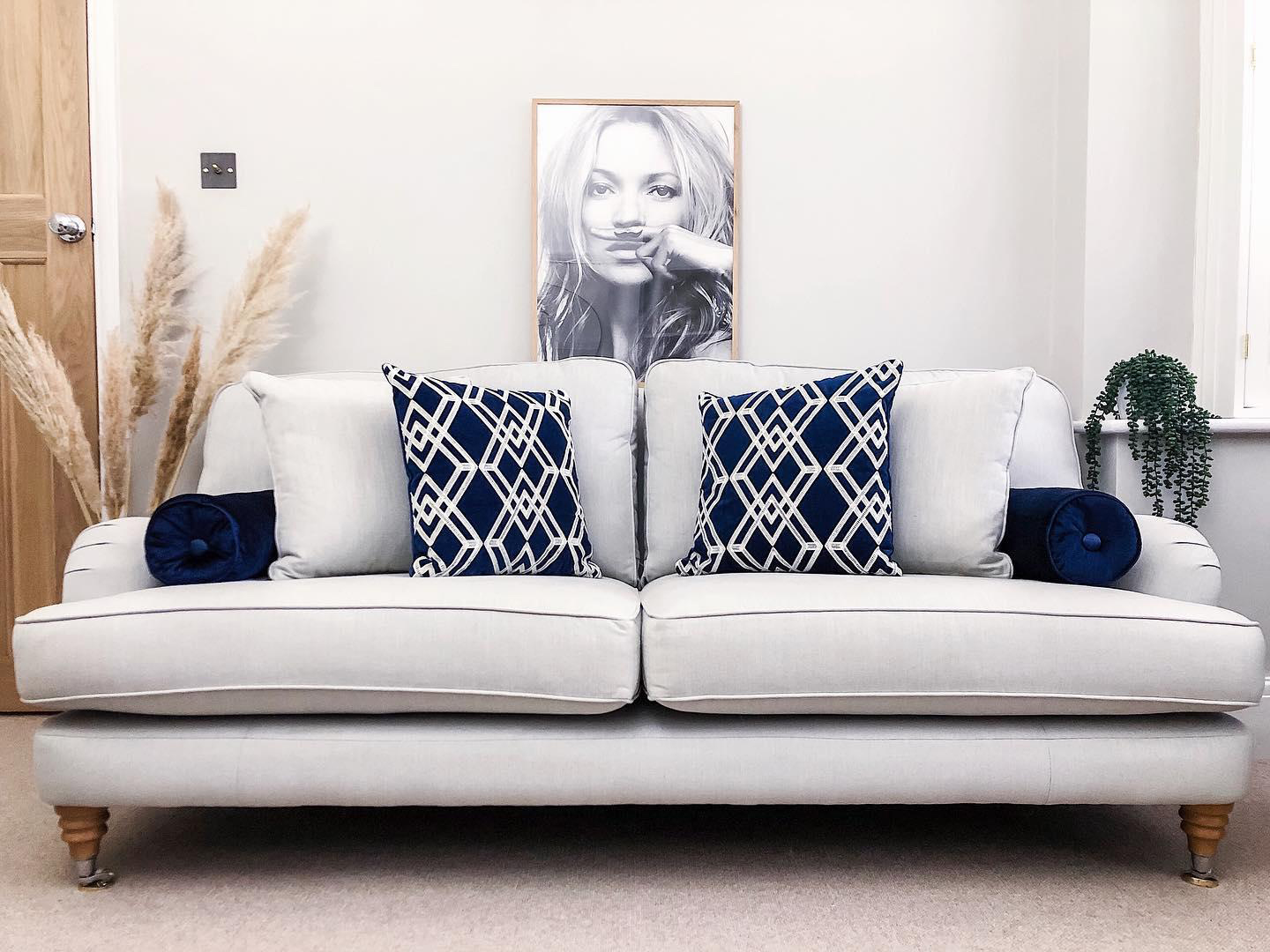 Stripes and Sage
We are such fan of this beautiful home by Kerry of @stripesandsage we even asked her to be one of our guest bloggers this year where she gave us her tips for stying a sofa. Throughout the year Kerry has changed up the look of her couch (our stunning Lynden sofa) with our Nigella cushions in pink and black, but our favourite sofa look of 2019 was this art deco arrangement using our midnight blue range and our striking Maddison Embroidered Midnight Cushions.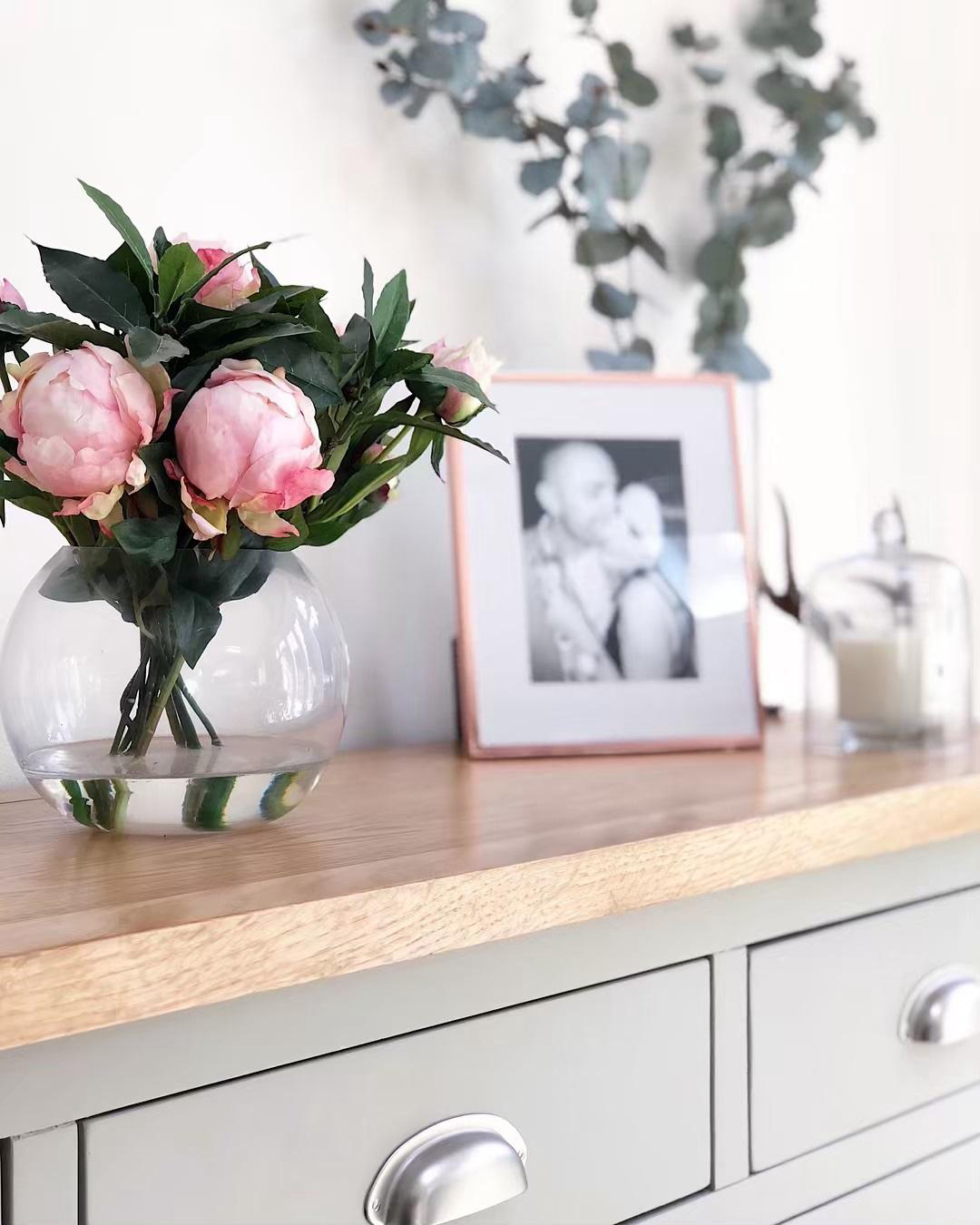 On top of Kerry's couch styling we loved seeing the little Laura Ashley touches she added around other areas of her home. This beautiful pink peonies bouquet often makes an appearance in her shots, adding homely touch to any interior scene.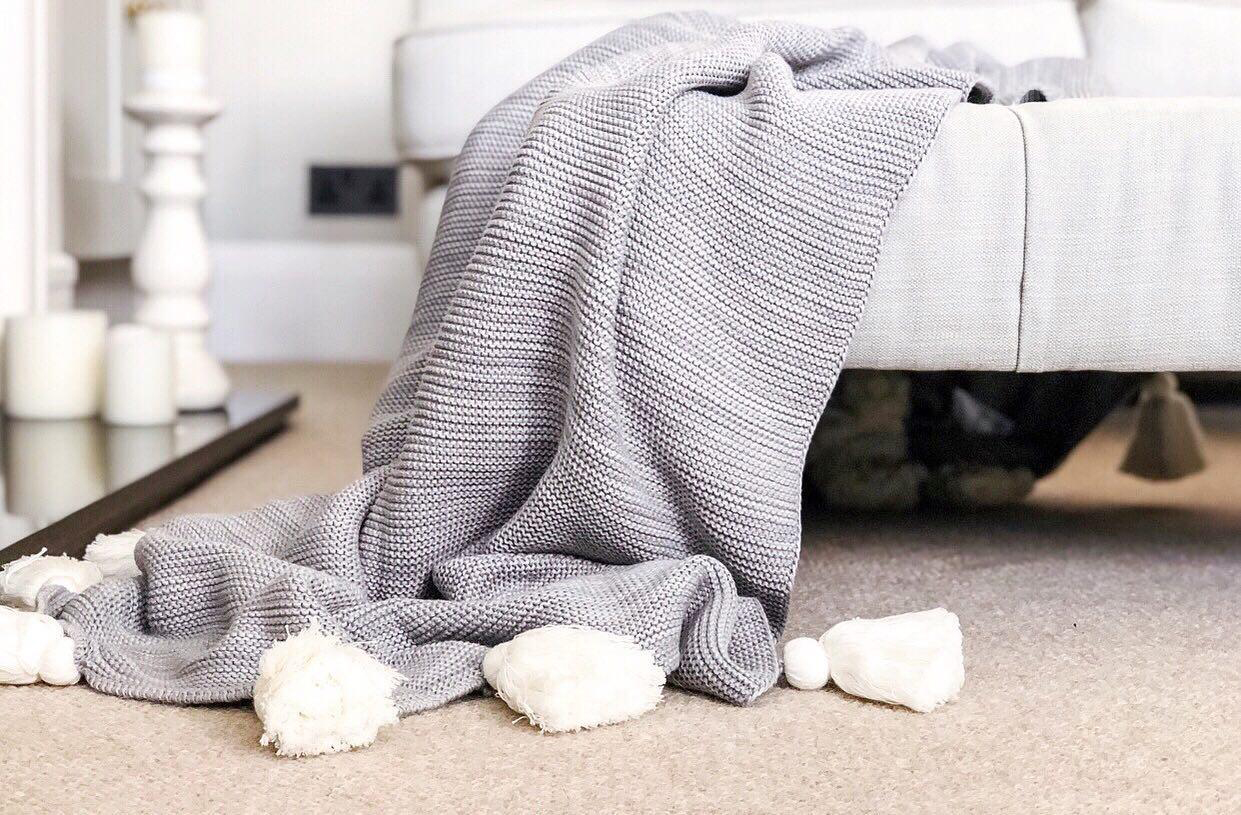 We are also in love with the use of throws in the home. From expertly draped throws on the sofa to bundled up in a cane basket, these always give the room a cosy touch.
To see more of this fabulous home visit the @stripesandsage instagram account.
Thanks to all our talented customers for sharing their images! We've loved seeing how you styled our products in your home. Keep tagging us in your interior pictures by using the tag @LauraAshleyUK for the chance to be featured on our website & blog too!
What do you think of these customer homes? Which one is your favourite? Let us know in the comments below.