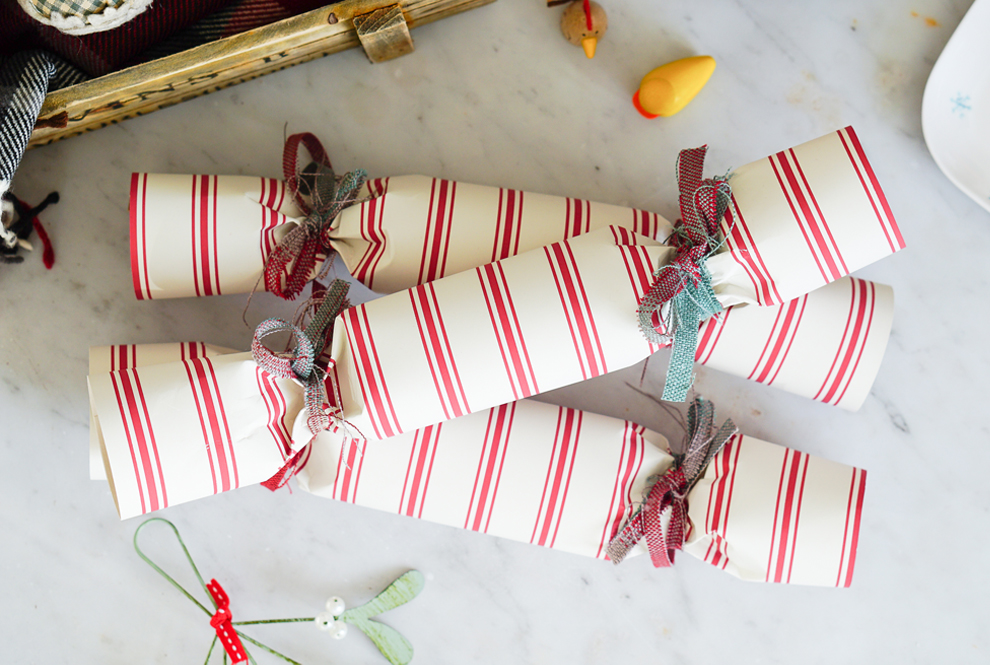 Make your Christmas a little more personal with some homemade Christmas crackers... read more
Christmas is nearly here but with a little help from the lovely and talented Rachel from The Ordinary Lovely, you will be able to create your very own Christmas crackers!
Christmas dinner simply isn't complete without crackers. It's the festive law. If you're not wearing a paper hat when consuming turkey, I'm pretty sure that it results in you being placed on the naughty list the very next year. That said, when Christmas is already a somewhat expensive affair, it does bother me to buy crackers containing gifts that no one really wants. Be that the tacky plastic stuff or even the more expensive versions. There's rarely anything in them that doesn't get swept away in the post-Christmas dinner table clearing.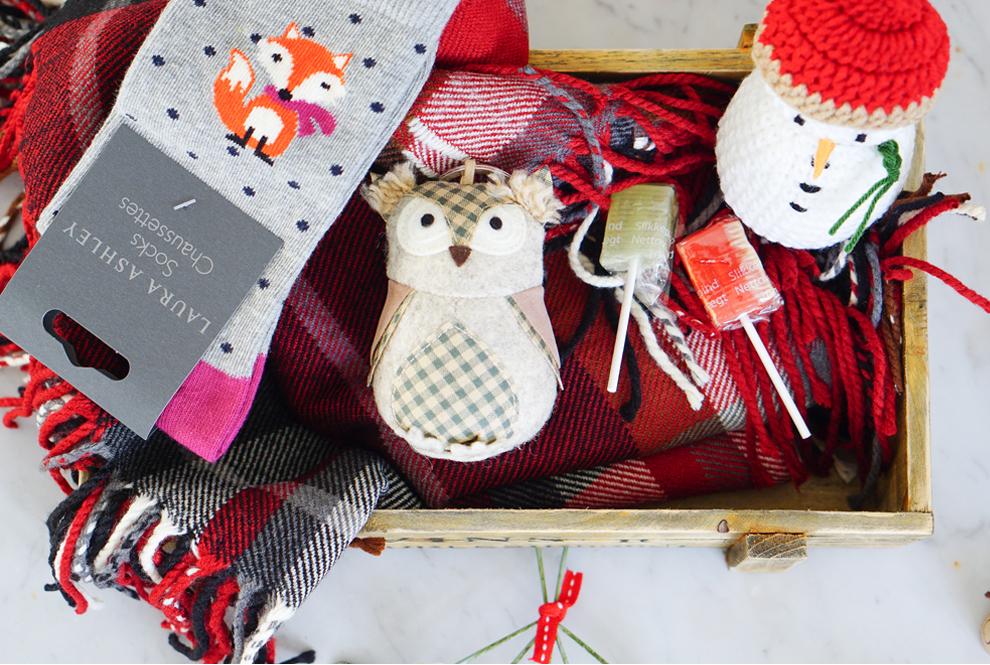 So, each year, I make my own. And fill them with little presents that people will genuinely love or use. It could be a tiny tree decoration, a cute keyring, a pair of festive socks or a handful of sweet treats. Think something small, lovely and easy to squeeze into a cracker.
These homemade crackers are so easy to make … easy enough that you can recruit your children to help out if you're looking to keep them out of mischief in the build-up to the big day. If you choose colourful paper and pretty fabric, they don't need to be perfect to look amazing on your Christmas dining table.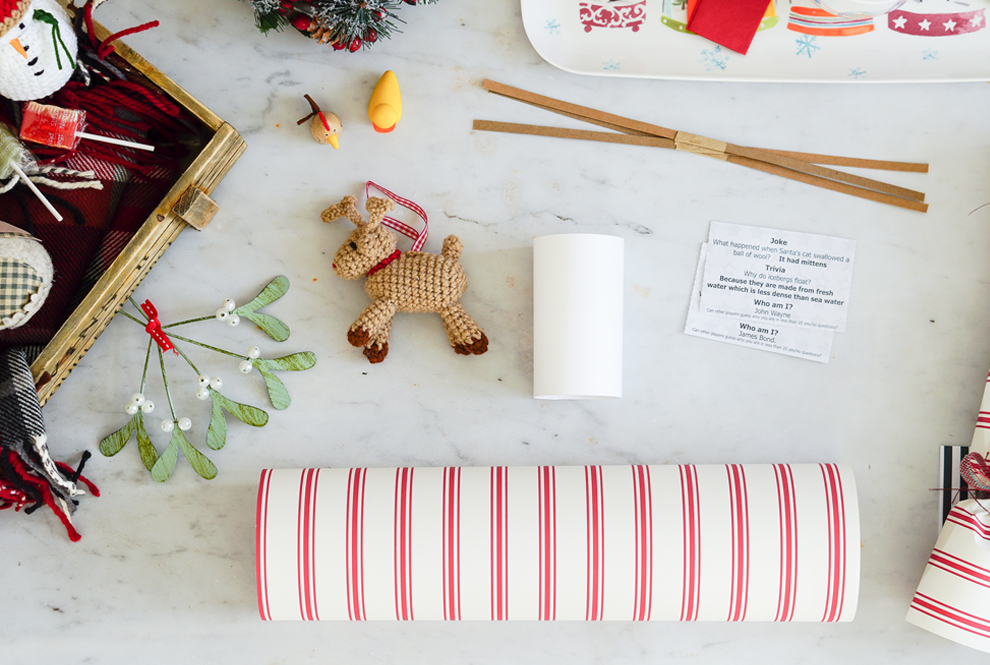 Here's what you will need:
Wallpaper – a 35cm x 20cm cutting (I used Farnworth Pale Cranberry Stripe)
Double sided tape
Cardboard tube – around 12cm in length is best
Sticky tape
Scissors
Ribbon, twine, or fabric strips (I cut up strips of Penrith Check Cranberry)
Cracker snaps
Paper hats & jokes
Small presents to put inside the crackers
Method:
Position the cardboard tube in the centre of your wallpaper rectangle and keep it in place with double-sided tape.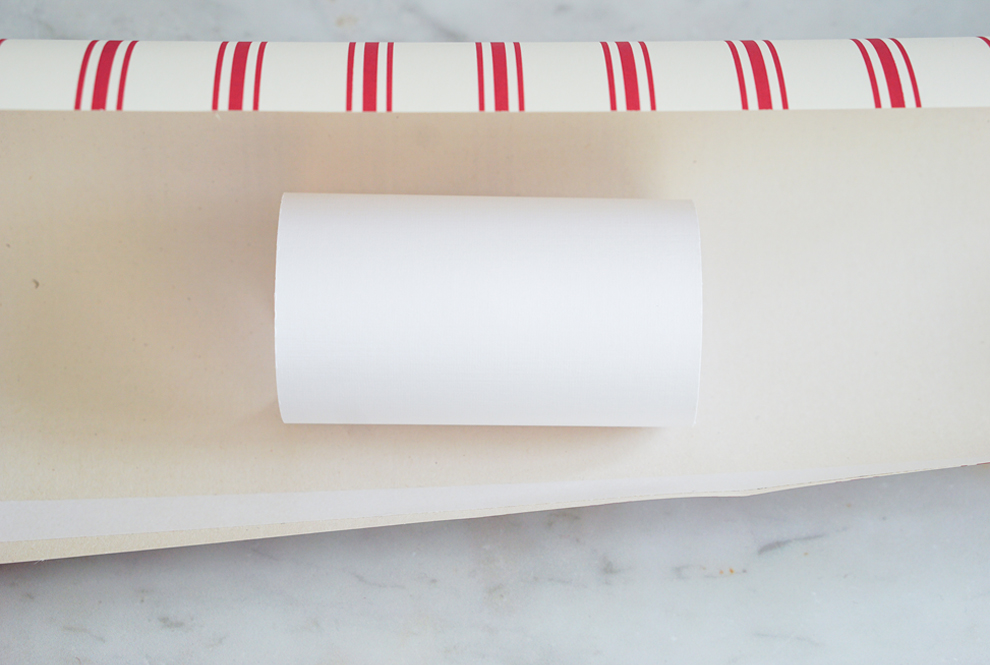 Add a length of the double-sided tape along the bottom of the wallpaper, and wrap the paper around the cardboard tube to form a cylinder and give you your basic cracker shape.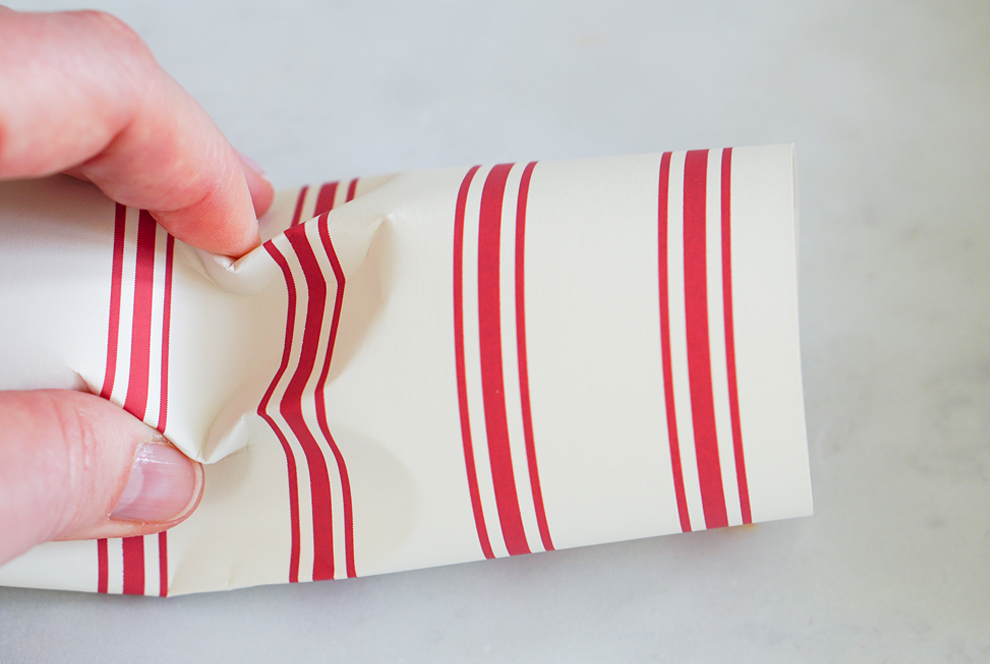 Take one end of the cracker and gently pinch the wallpaper about 10cm in until it forms a neck.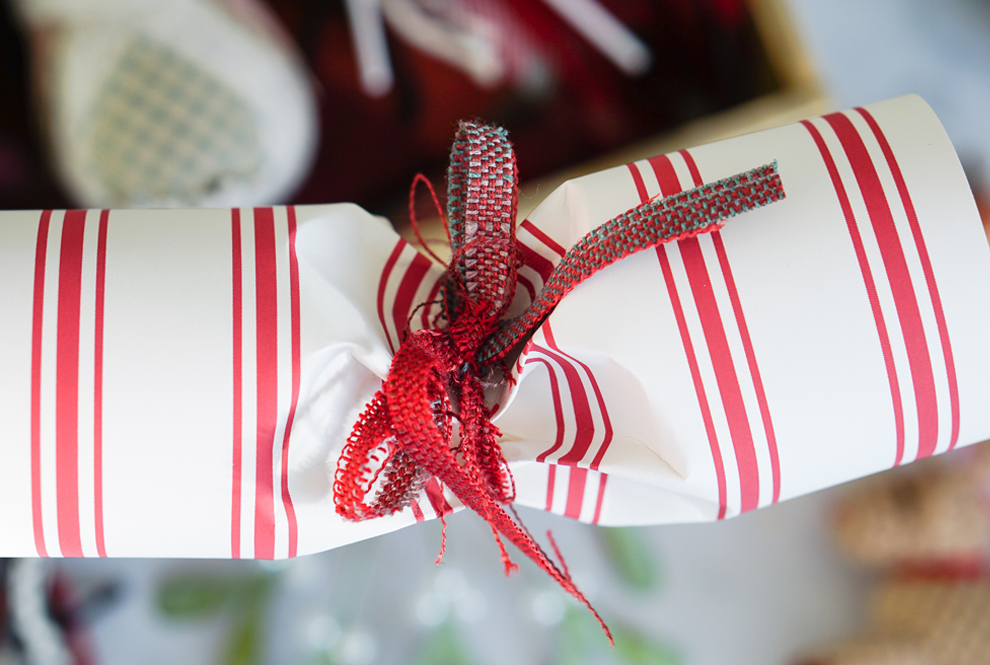 Leaving a small hole to pop a cracker snap through, add a strip of fabric (or ribbon or twine) around the neck and tie in a bow.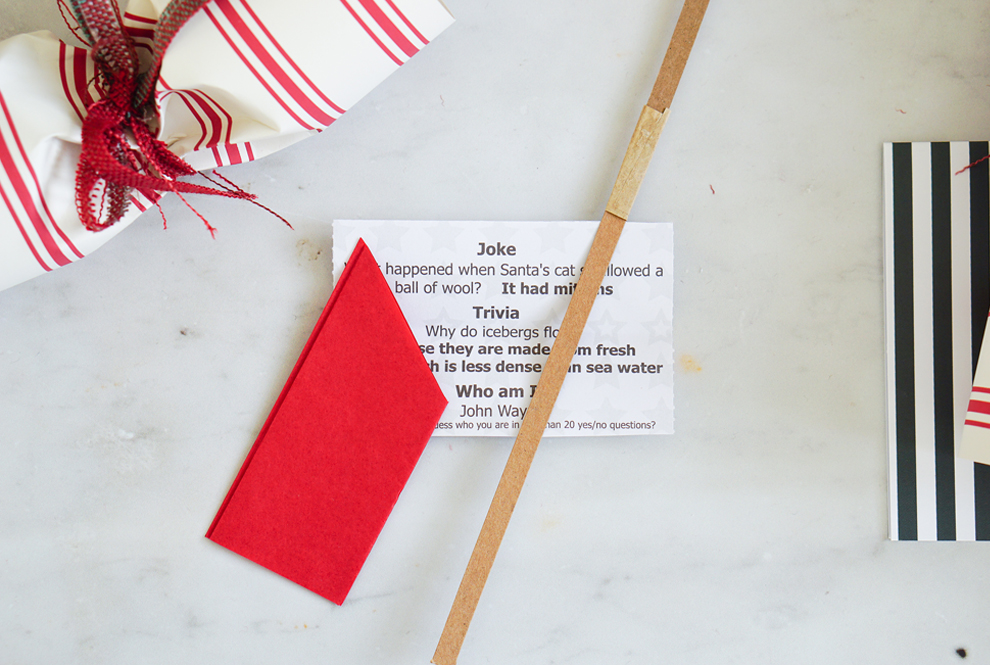 Thread a cracker snap through the tied end and secure it to the inside of the wallpaper with sticky tape. Then pop a paper hat and a joke into the cracker through the open end.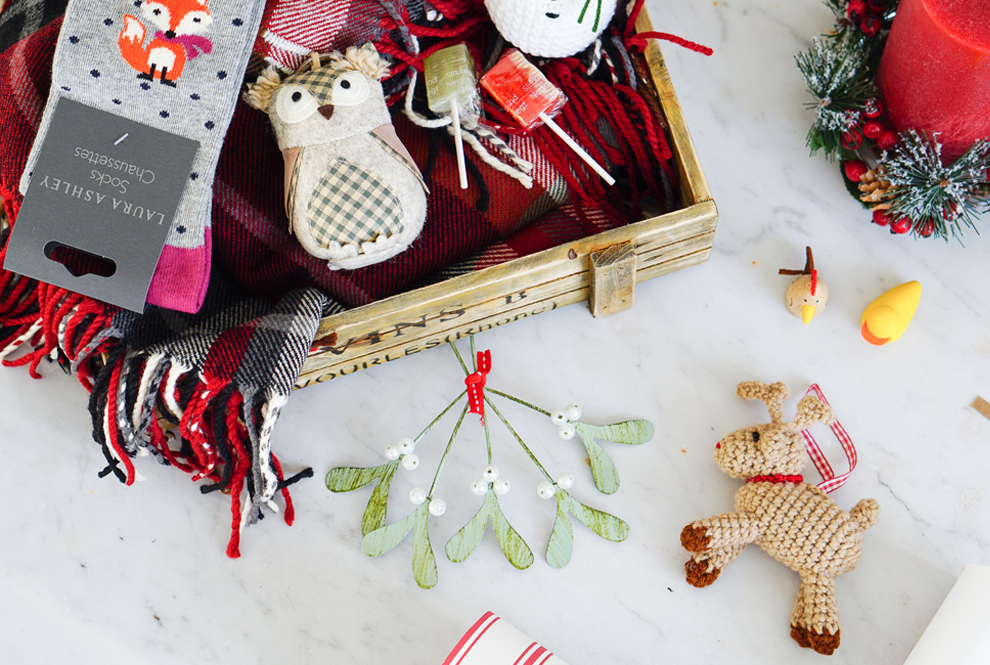 Choose a small gift.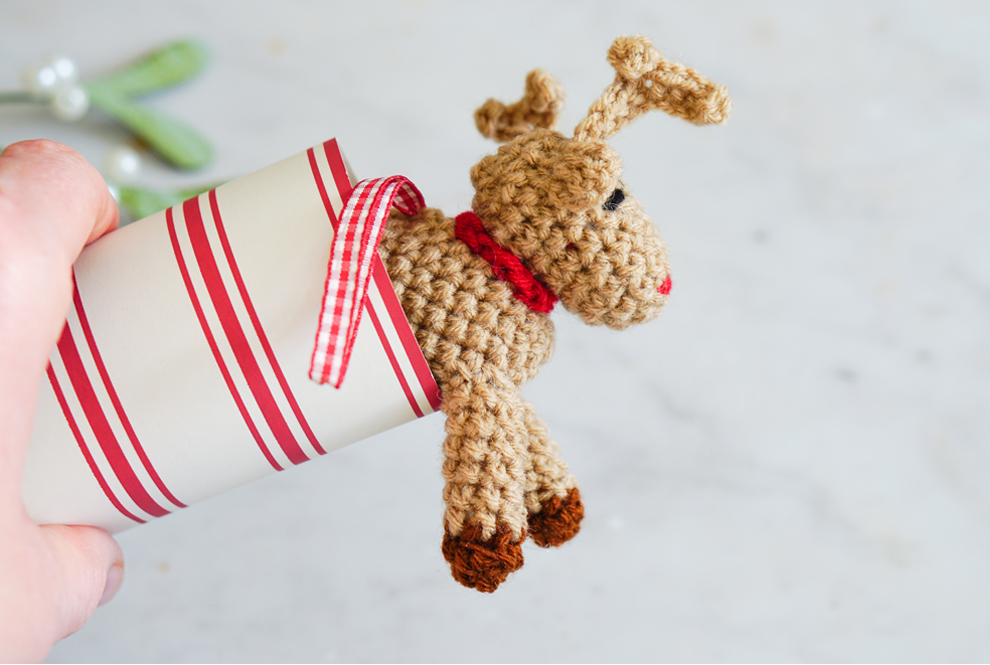 Slide it through the open end.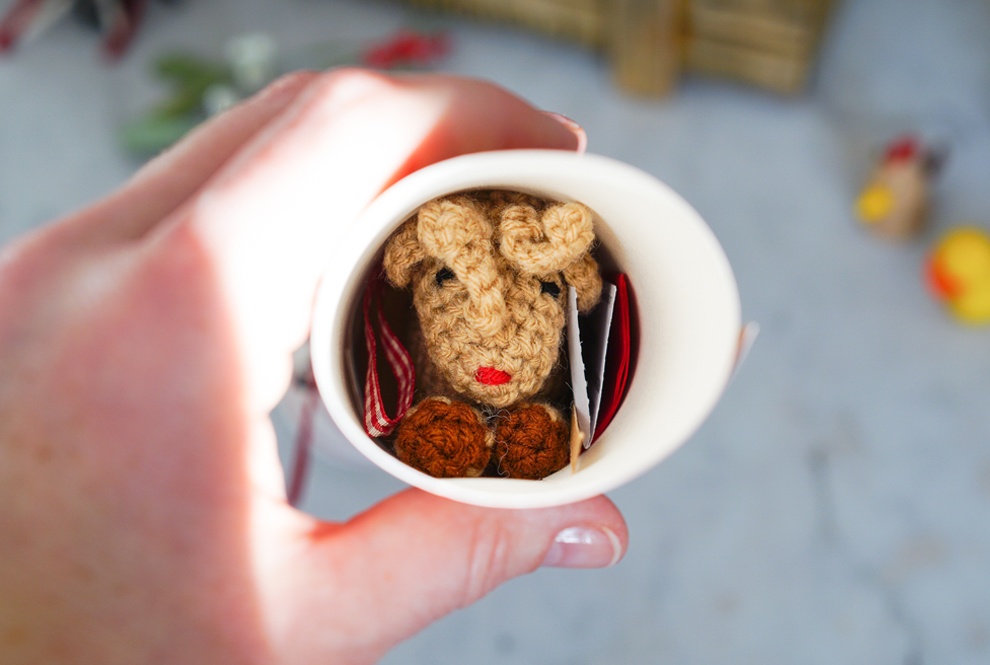 And gently push it into the middle of the cracker. Finally, seal the open end as before.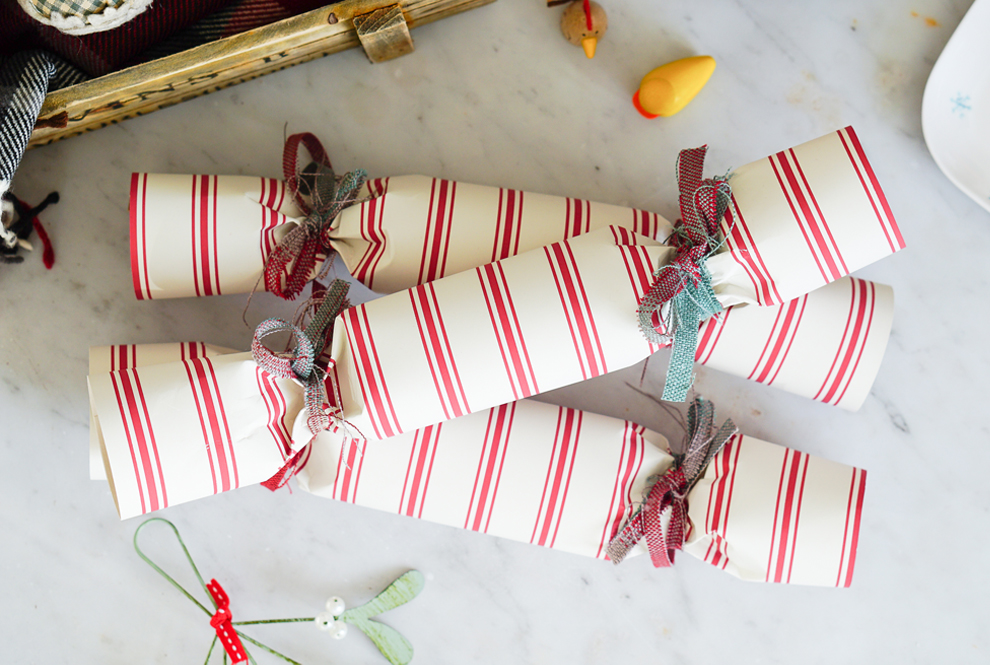 And there you have it. Your very own homemade crackers. Use them as place settings for Christmas dinner, pop them on your tree or even stick them to the top of Christmas parcels as a final festive flourish. I hope you like them.
Have you made your own crackers this season? Let us know below or @LauraAshleyUK.