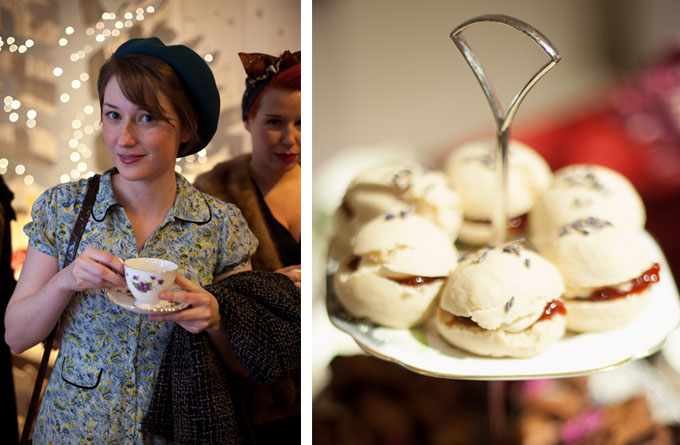 Our blogger friends join us to toast 1 year of the blog! read more
We are just a couple of weeks away from our blog's 1st birthday and what a year it has been. In true quintessential British style, last night we invited our dear blogging friends (you know who you are) and contributors to toast year 1 with a whimsical inspired 'One-upon-a-time' bloggers party! The perfect excuse to chat blogging, whilst sipping on gin cocktails and cooing over all the Christmas gift goodies. Much like stepping into a Christmas grotto, our giant fairy lit trees and wooden animal props and seasonal sweeties got us all feeling prematurely but delightfully festive!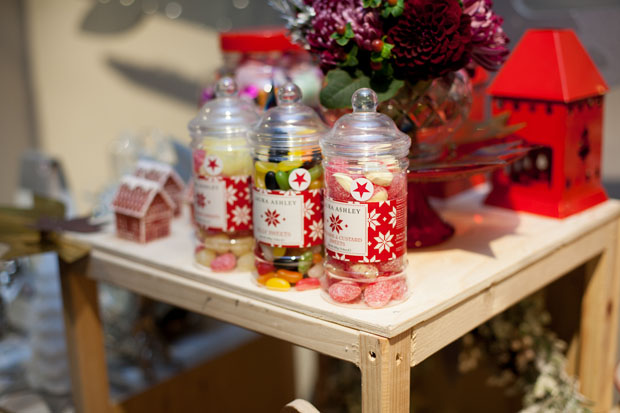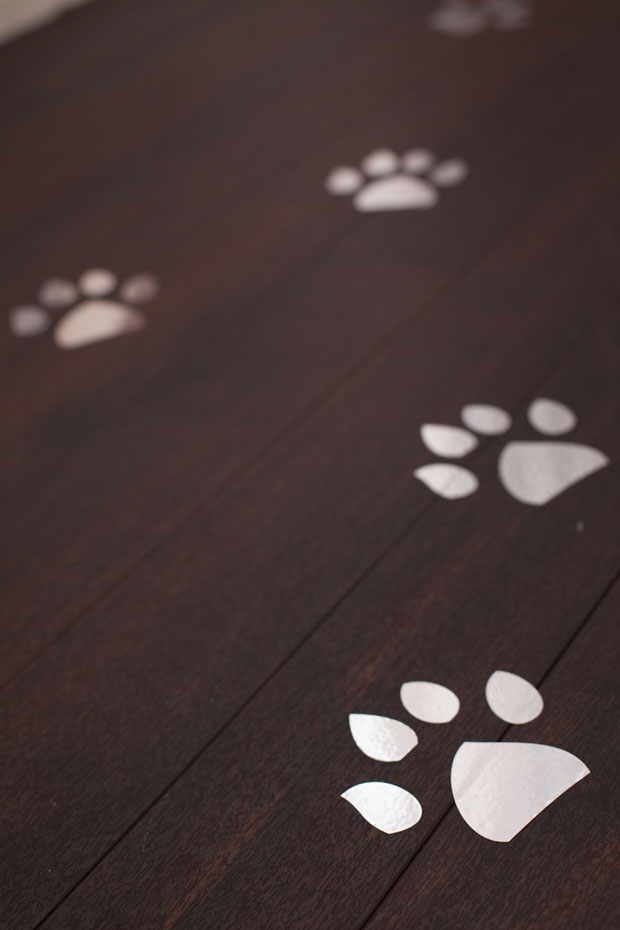 Woodland inspired badger footprints leading into the event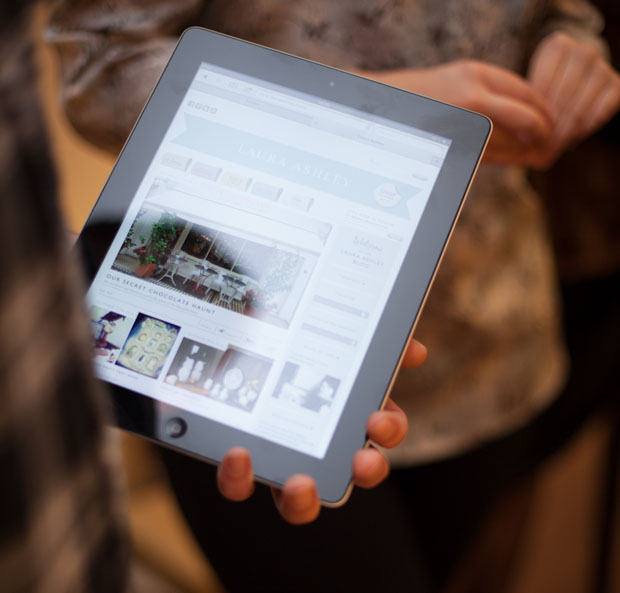 Bloggers browsing the blog!
Playing two spellbinding sets, the hugely talented Liz Lawrence (our new music girl crush) charmed the room with her folky acoustic sounds and stunning forlorn voice. Hostesses of the moment Vintage Patisserie were also on hand, serving up rose flavoured brownies, lemon scones & lavender clotted cream along with Godminster tea cocktails from their signature vintage crockery and tea pots.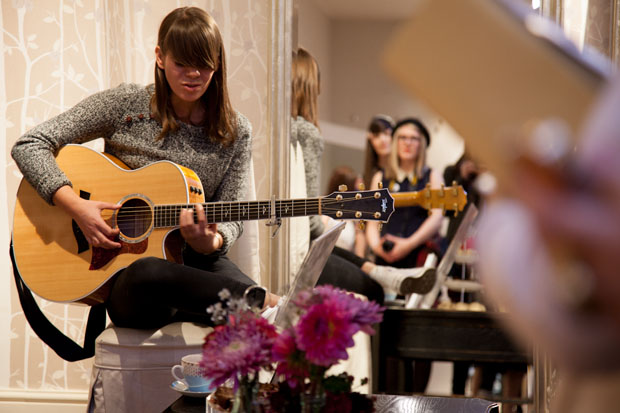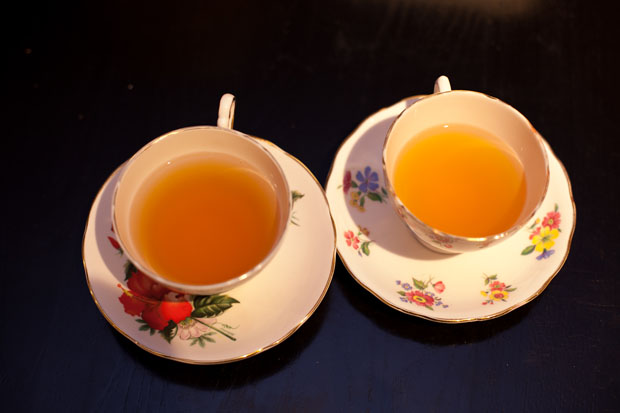 Vintage crockery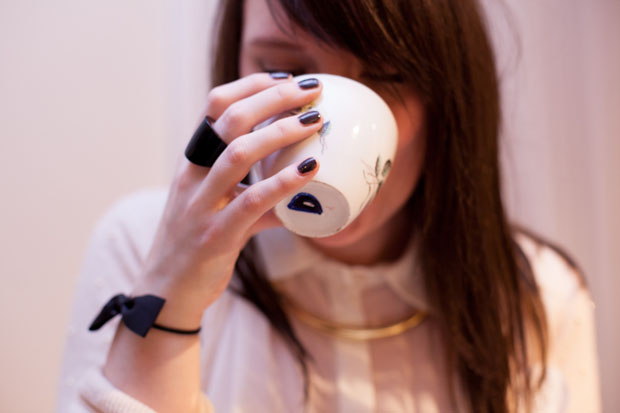 The Tea Drinking English Rose enjoying her cuppa 
Much to the surprise of our fellow bloggers, we were thrilled to unveil the re-launch of our Laura Ashley Number 1 fragrance. Originally designed in 1981 for Laura Ashley herself, No.1 has been reinvented for 2012 by renowned perfumer extraordinaire Azzi Glasser (more info to follow on the blog soon!). Our archivist kindly lent us the original packaging and gift sets from 1981 so it was a rare chance to see some Laura Ashley fragrance artifacts.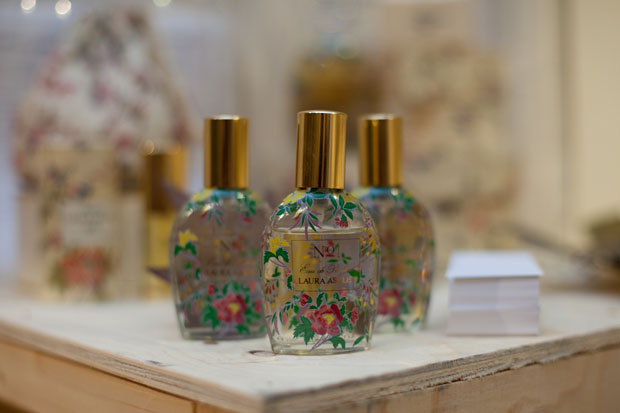 Laura Ashley No1 Fragrance
Our guests were especially fond of our Laura Ashley Wish Tree, where they were invited to pick a golden envelope with a plethora of cute gifts waiting to be won beneath our dreamy silver lit tree.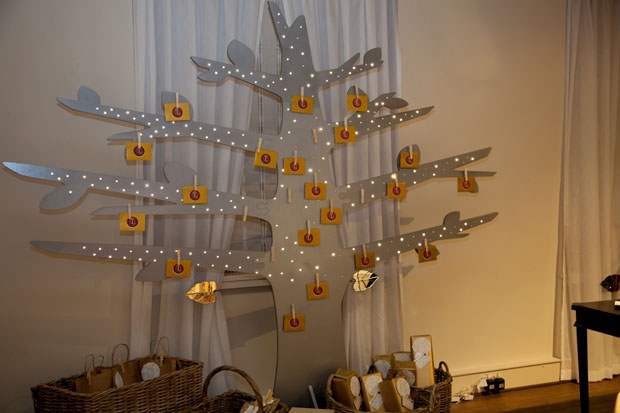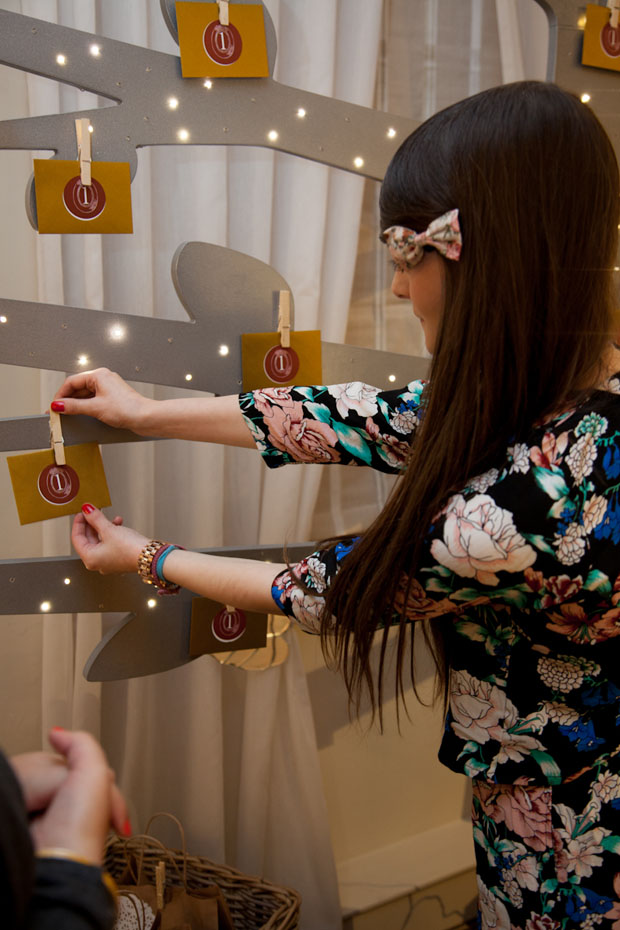 Laura from the blog Through the Eyes of Laura picks her envelope from the wish tree!
As the saying goes, a picture says a thousand words (especially in the blogging universe) so take it away picture roll. Special thanks to Clare Lewington for taking such wonderfully candid snaps…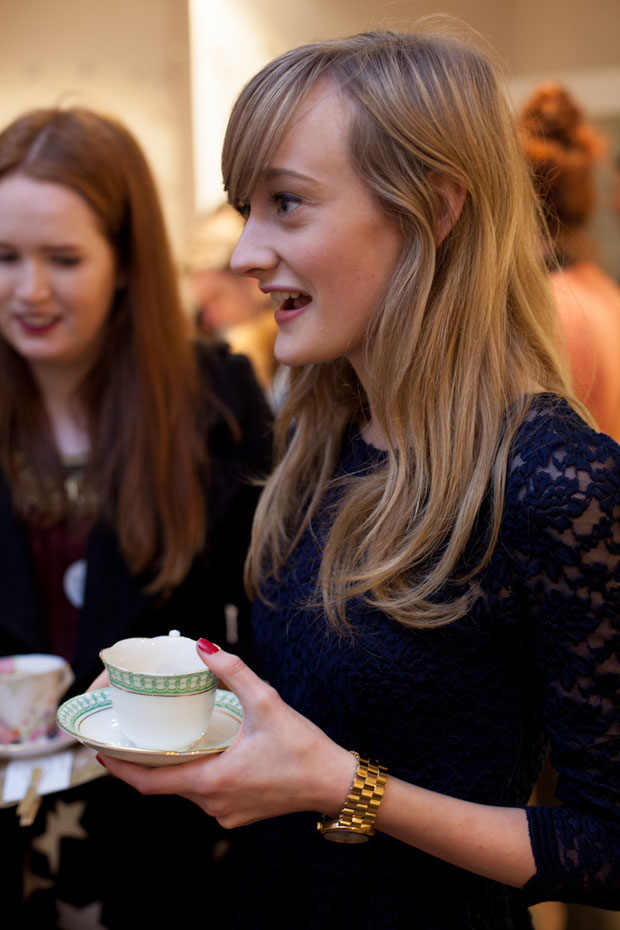 Daniela from blog Couture and Crumpets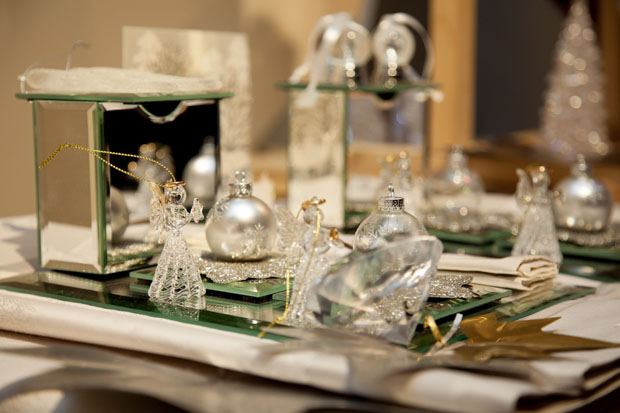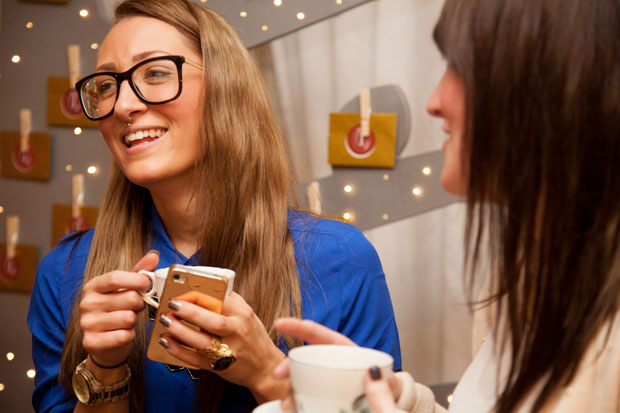 Alix from blog Oui Je T'aime Aussi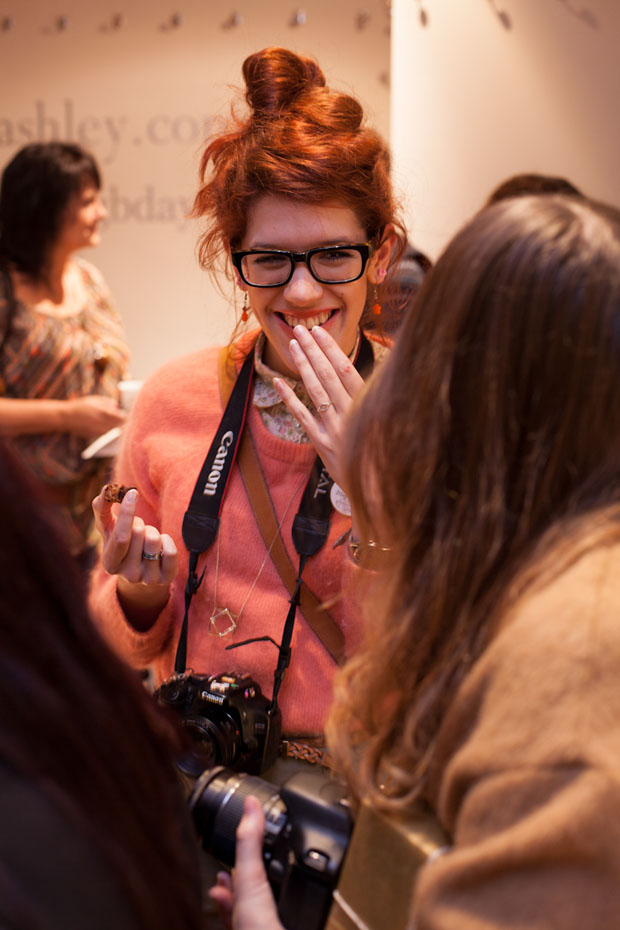 Lucy from blog Shiny Thoughts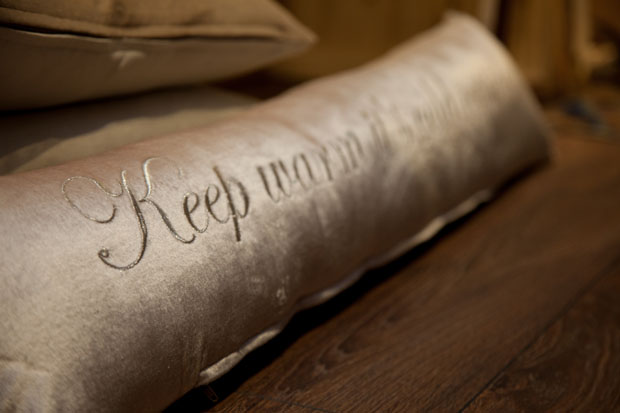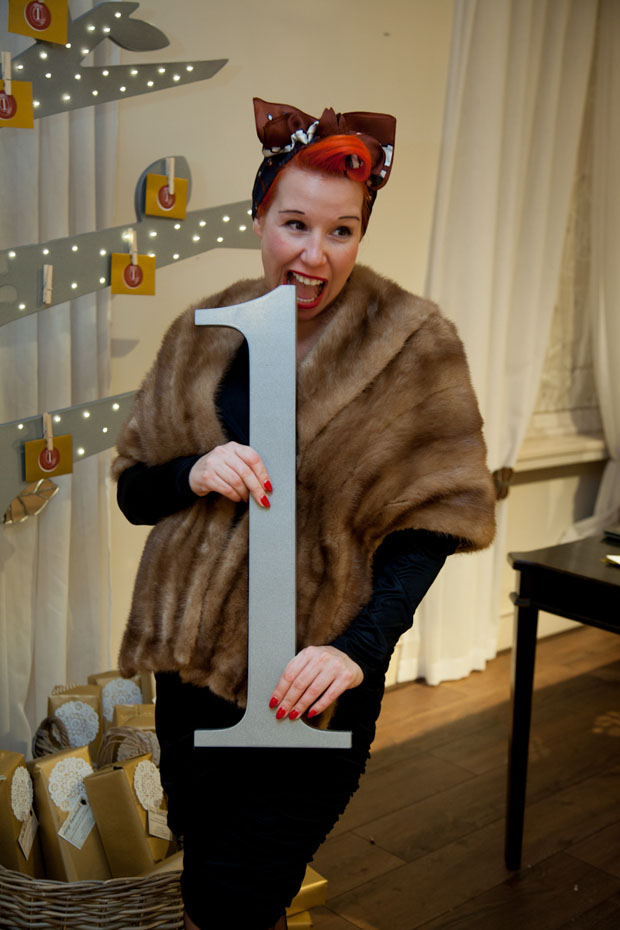 Angel Adoree from Vintage Patisserie posing with her '1'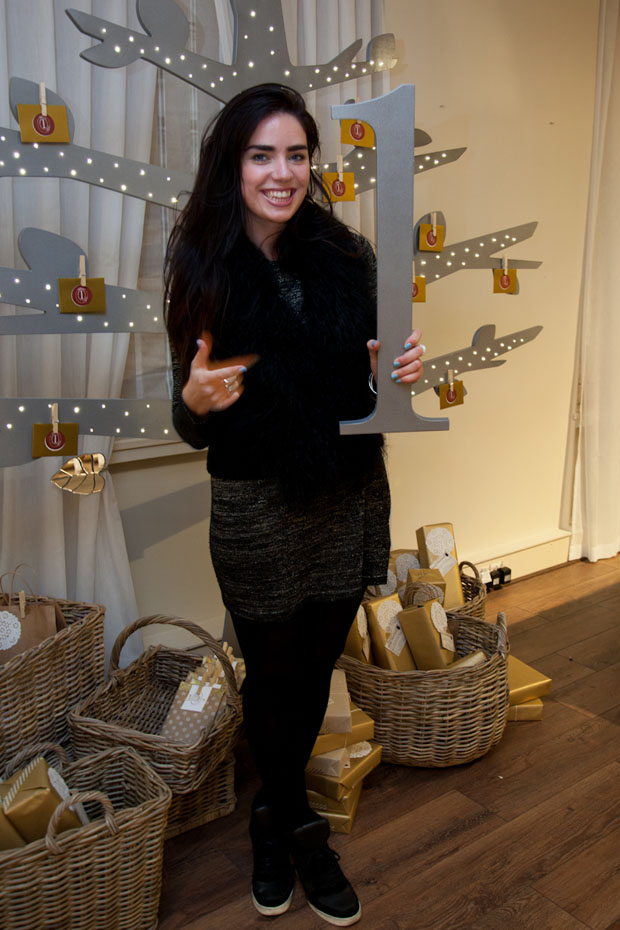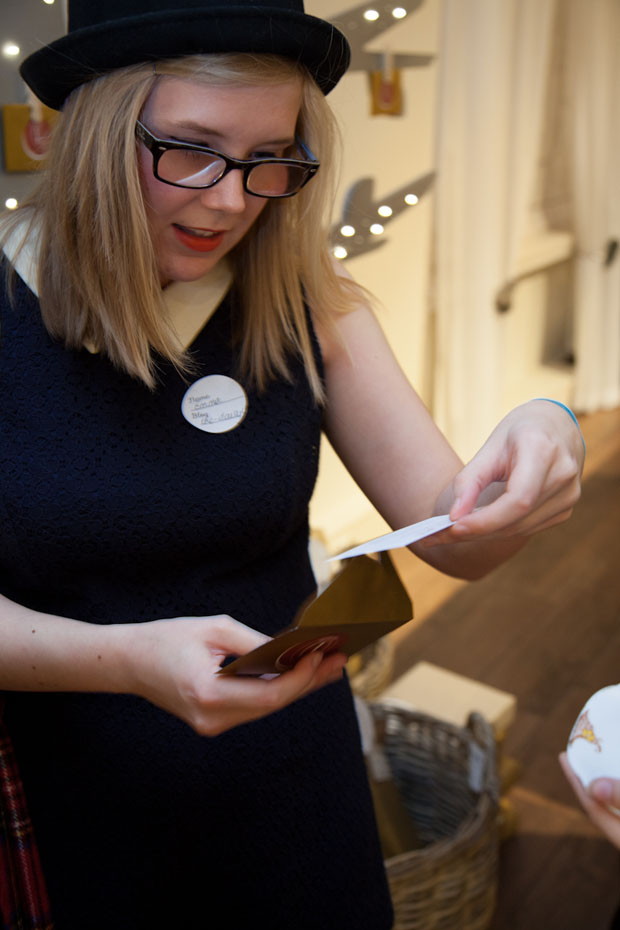 Emma from The Daisy Chain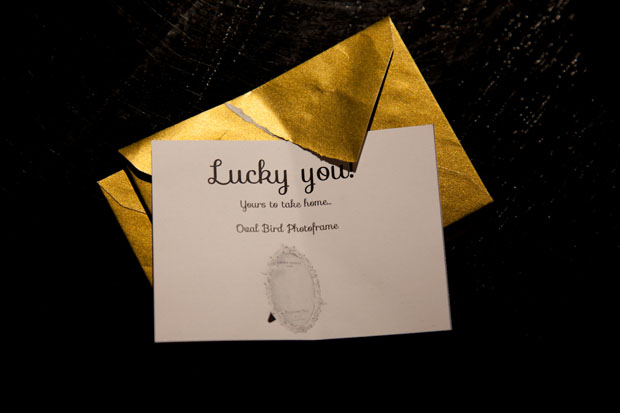 Wish Tree envelope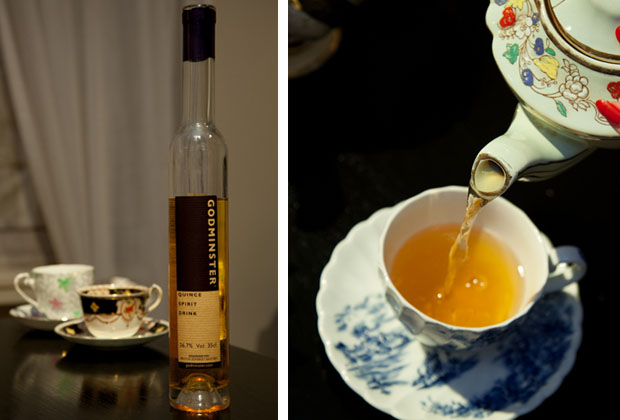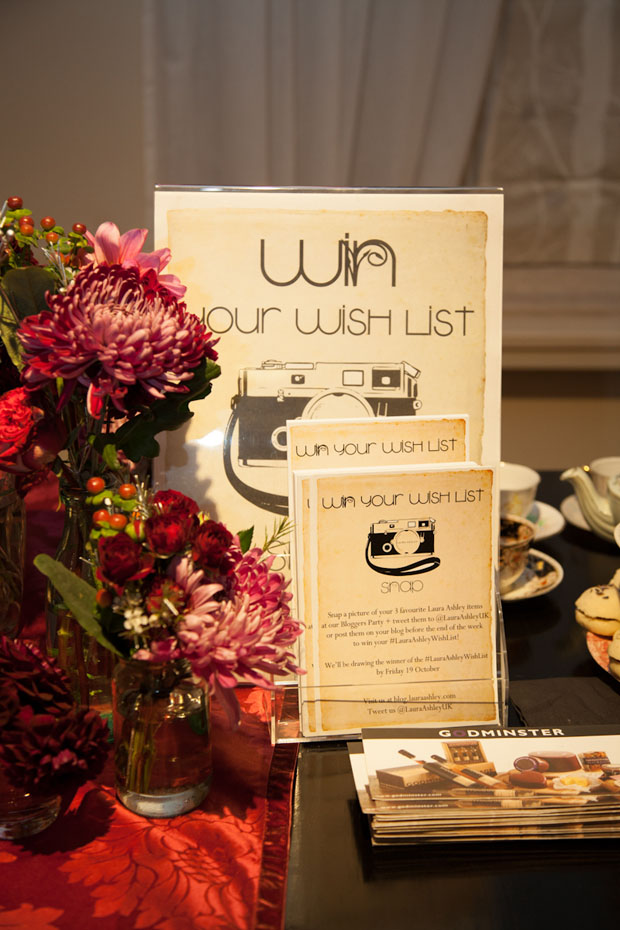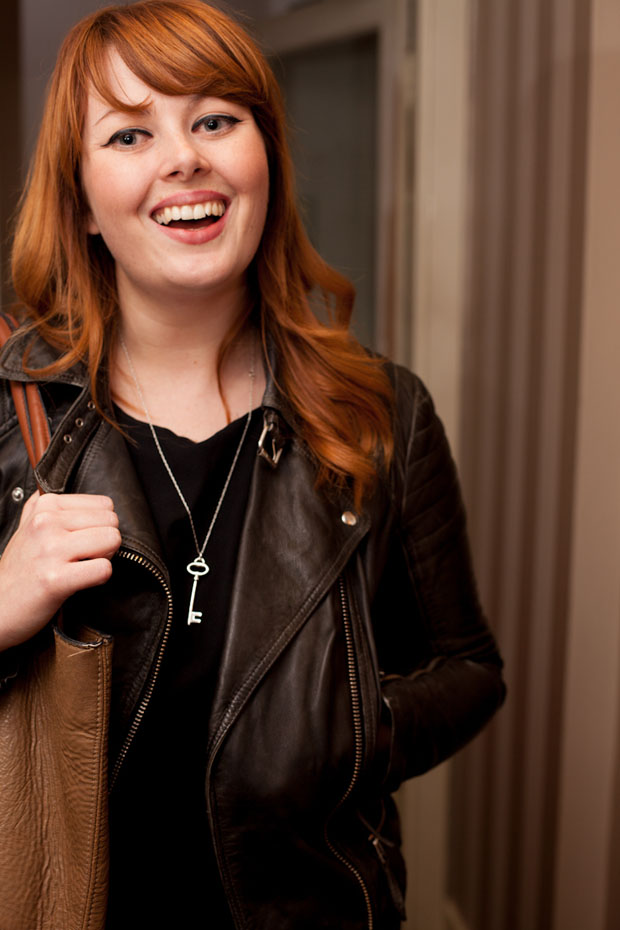 Ellie from blog Pretty Much Penniless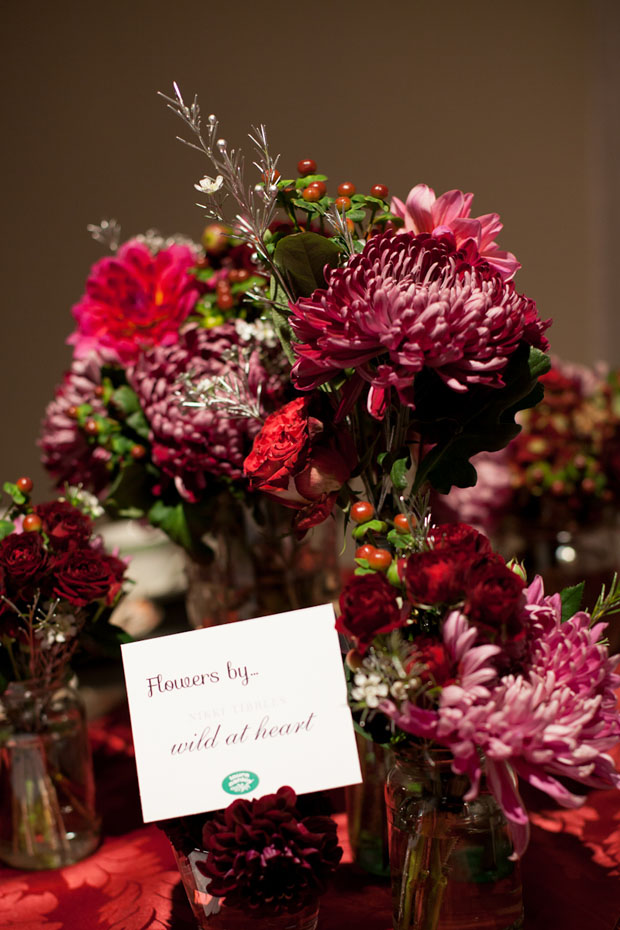 Beautiful blooms by Wild At Heart. Thank you Nikki Tibbles x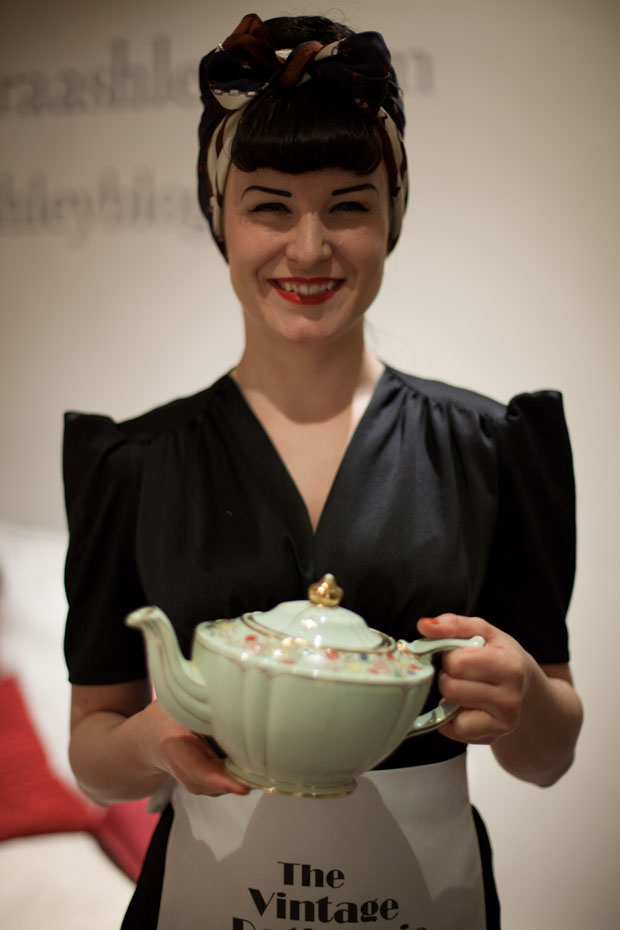 Following a 'tweeting' frenzy from our blogger friends (My Sentimental Heart /  Aspiring Kennedy /  A Daisy Chain Dream /  Dear Designer  / Muffin Top Vintage  / Life Style Flash just to name a few) we'll be announcing the winner of our #lauraashleywishlist competition on Friday! Watch this space…
Hero image: The lovely illustrator Emma Block