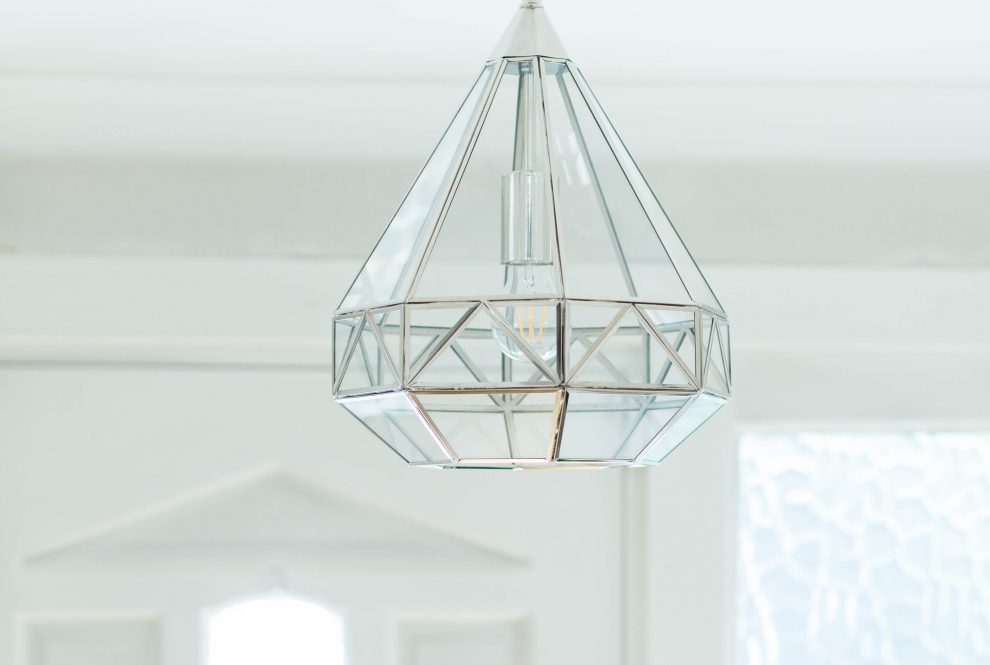 Finnterior Designer adds the final bright idea to her beautiful hallway... read more
Often when we think of home makeovers we neglect to think of the first area that people see when they step into your home. The entrance to any home should be warm and welcoming and reflect the people you are coming to visit, so why is that when we update our interiors it tends to be the last place to get a little TLC. After helping the fabulous Pia from Finnterior Designer with her hallway overhaul back in November we were keen to see the makeover through and add the perfect finishing touch that would add a little light and a little statement to Pia's home…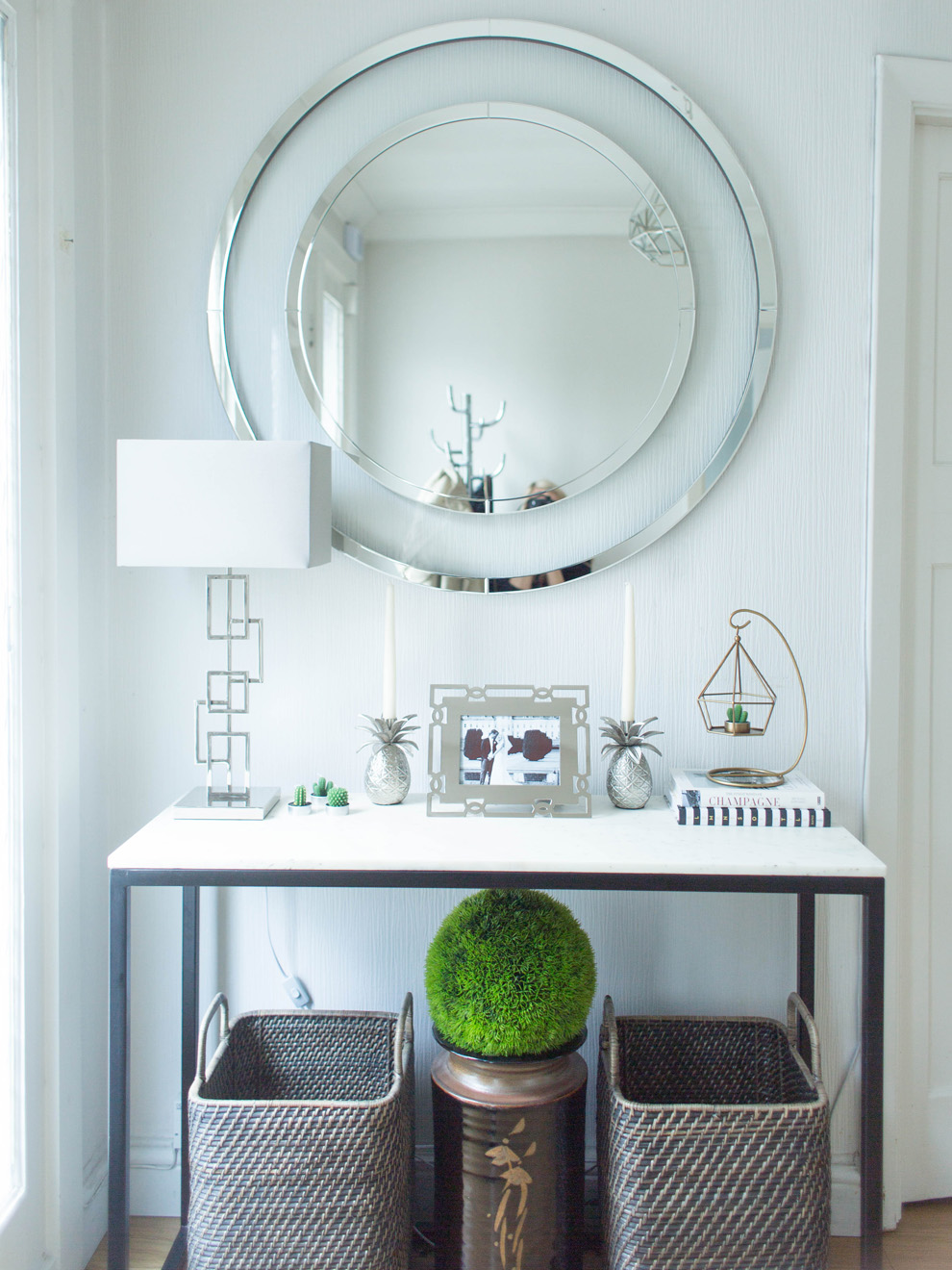 A few months ago I did a little hallway makeover (read here) with the help of some stunning Laura Ashley accessories. Although it totally transformed our hall, I felt it wasn't quite finished yet. I've been planning to get a new ceiling pendant for our hall for quite some time now. Halls are often small and dark so you can never have too much lighting in my opinion. Also, our old ceiling light lacked any real 'wow factor' which is why I've been dying to replace it with something more striking  – a piece that would catch your eye immediately as you walk in.
I know it's a bit of a cliché but the minute I saw the Zaria ceiling pendant in our local Laura Ashley store I knew it was 'the one'. I love the geometric design that complements our contemporary décor incredibly well. I have to say, Laura Ashley are on top of their lighting game right now. Each season they surprise me and bring out designs more divine than ever.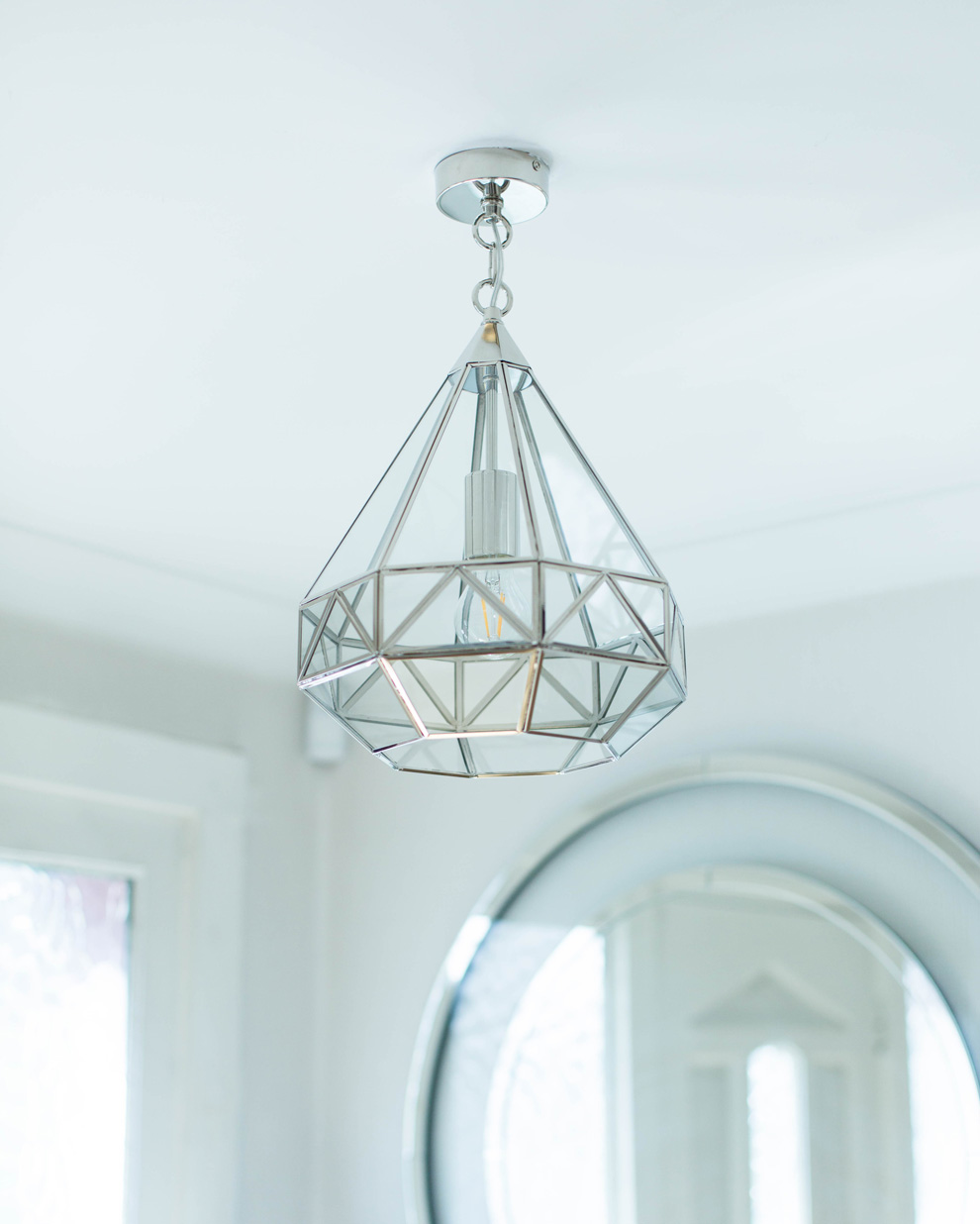 I would never attempt to install a light fixture myself so we hired a qualified electrician to do the job for us. Unfortunately, we have relatively low ceilings in our house so I couldn't hang the pendant as low as I would have liked. However, I wasn't going to let this factor get in the way of getting my dream pendant so we removed most of the links which was pretty straight forward. I just love how versatile these pendants are. If you have a large hall/landing, group 2-3 ceiling pendants together to make a real statement.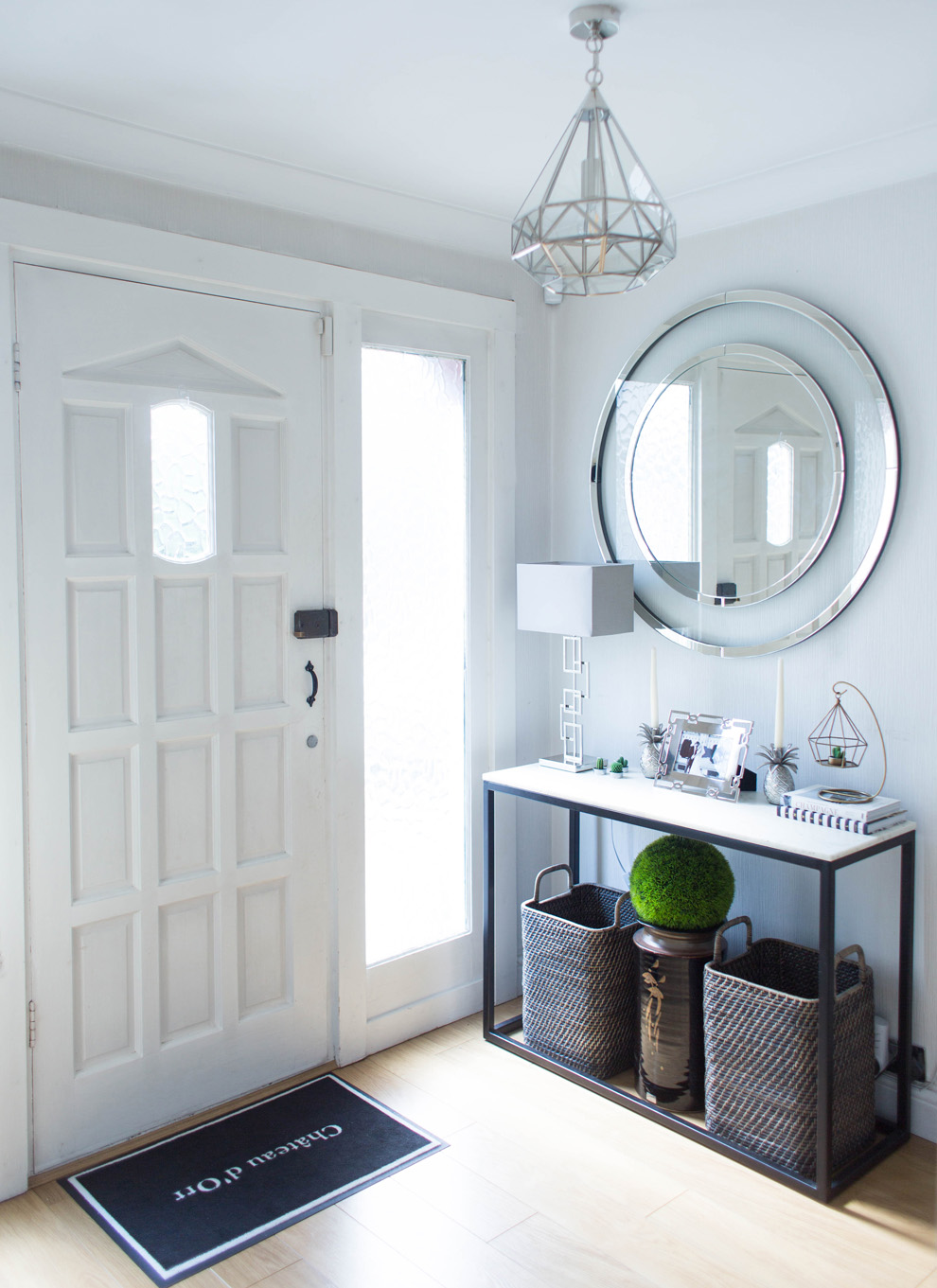 I'm absolutely in love with our new ceiling light. The size is perfect for the room and the shape immediately catches your eye as you walk through the door. The pendant casts light evenly on the walls which is great as I hate harsh lighting that makes you feel like you're on stage. I also find that the Zaria pendant works very well together with our Evie Round mirror. Previously the mirror has been the focal point of the room but I like having two statement pieces in the hall. Just remember not to over do it, stick to 2 or 3 pieces max, so your hall doesn't end up looking too busy.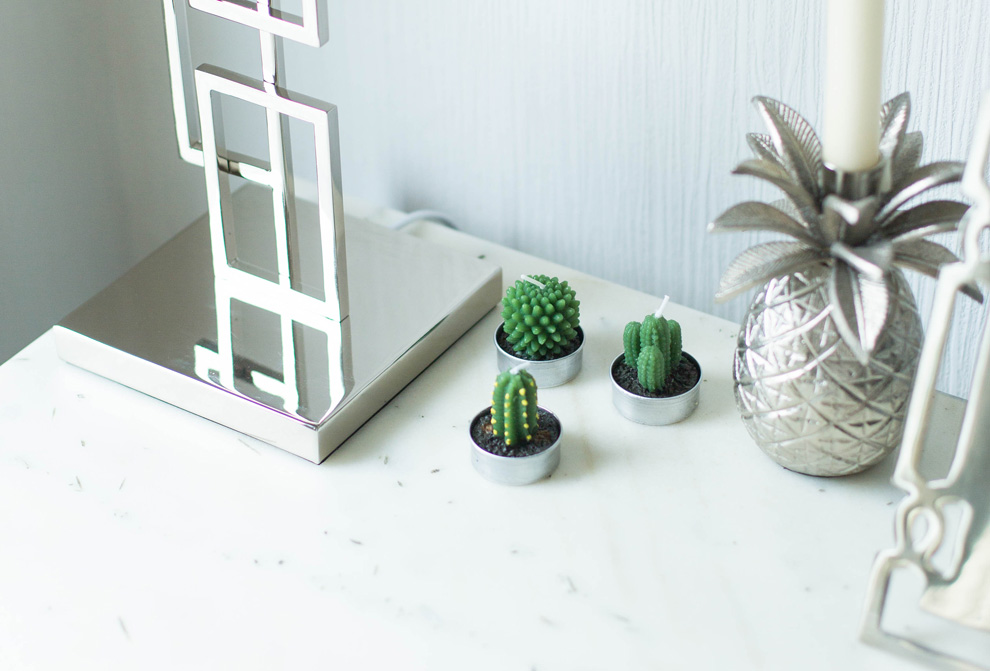 I also gave our hall table a little summer refresh with these cute cacti tea lights. Don't they look so real? The tea lights are ideal with the Elodie Hanging Tea Light Holder. The Pineapple Candle Stick Holders are still a firm favourite of mine, and although they are summery, I like to use them all year round. The silver cutout photo frame, on the other hand, brings timeless elegance to the hall display which I Iove.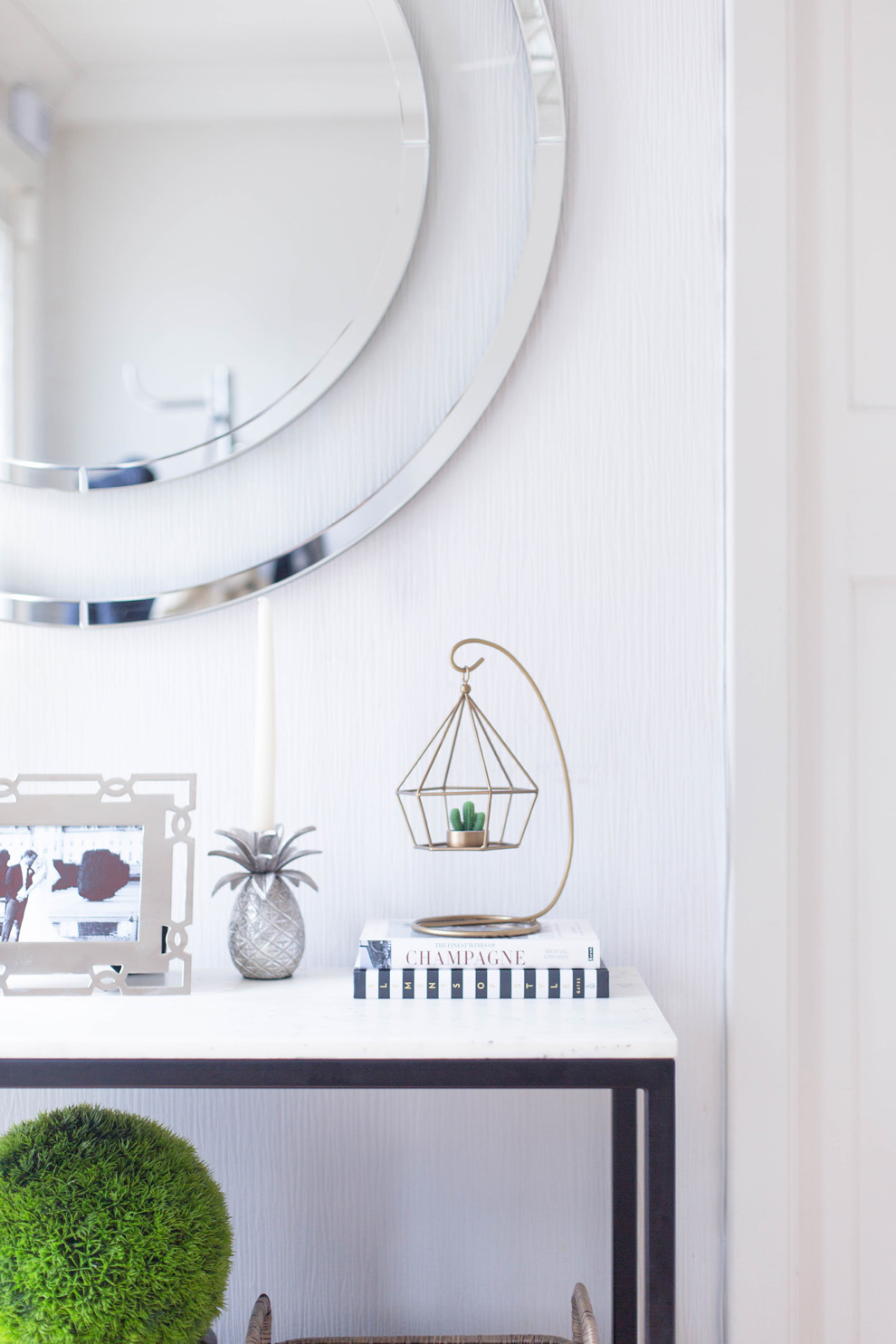 I wanted to give our Elodie Tea Light Holder a bit more height so I placed some coffee table books underneath it. Coffee table books are a great way of making your hall table a bit more personal. Pick colours that complement your décor and remember that they tell a lot about you and your interests. In fact, they might even become a conversation piece at the dinner table…you just never know!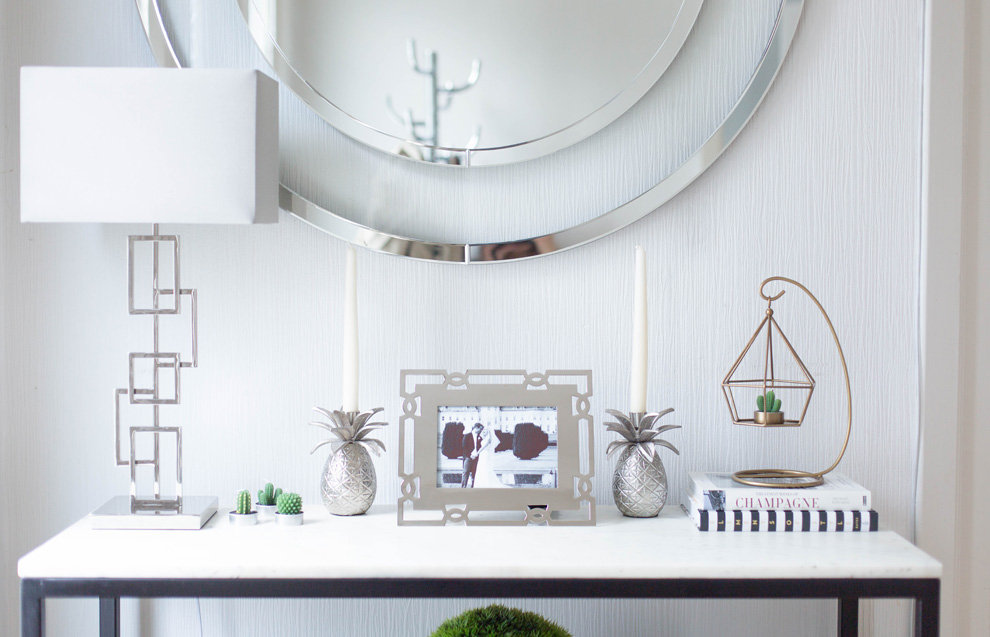 I can finally say now that our hall makeover is truly finished. The Zaria pendant completes the look and I love all the little details that are present. I hope I've given you some inspiration and tips if you're looking to do a hall make-over in the near future. My advice is to do it sooner rather than later. It will be worth it, I promise.
How much do you want to go to Pia's home now?! Have you made over your hall recently? Let us know below or on Twitter @LauraAshleyUK