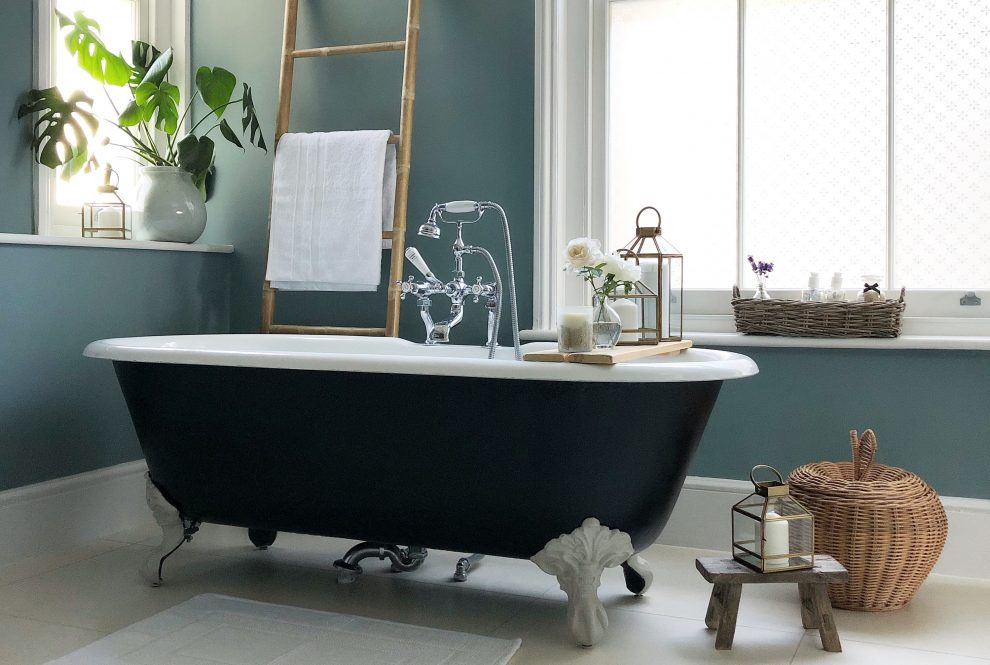 Create a relaxing bathroom atmosphere with simple touches like candles, lanterns and rattan accessories. read more
Creating a beautiful bathroom environment has never been easier with bespoke bathroom accessories becoming more popular across homewares stores. In the past, bathrooms were often an afterthought in the grand scheme of interior design but now interior junkies everywhere have recognised that the bathroom holds endless design possibilities.
More than ever accessories that were traditionally used in other areas of the home are being migrated into bathrooms. Items like lanterns and decorative baskets are the perfect way to give a bathroom a more personal touch and can help to create a relaxing, spa-like atmosphere—perfect to come home to after a long day at the office.
For DIYers, the traditional plain white bathroom is a thing of the past, with many playing with non-traditional colour schemes and unique decorative tiles. If however, you don't plan on fully renovating your bathroom, but would still like to give your bathroom a modern update this quick bathroom tutorial is just the thing. We enlisted the help of interior blogger Leoma Harper of Style the Clutter to give us some decorating tips that will instantly bring new life into your bathroom.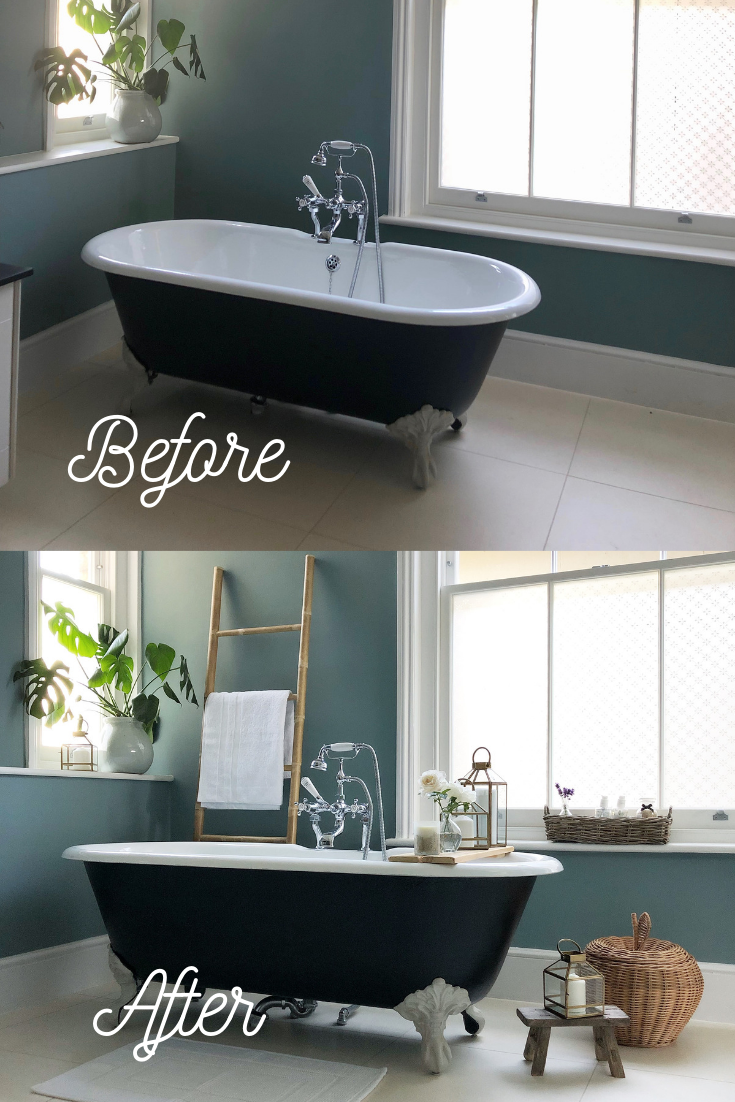 My Summer Bath Edit
The bath is my go to space for that rare moment to unwind and relax, so I love this space to have a spa like feel to it, a little haven of calm in a very busy house. It is also an area that I can't resist restyling now and then, especially in the different seasons. I tend to go for a more cosy look in the winter months and often lighten this up in the summer time. So I was delighted when Laura Ashley asked me to create my perfect bath with a slightly new look to it, what perfect timing!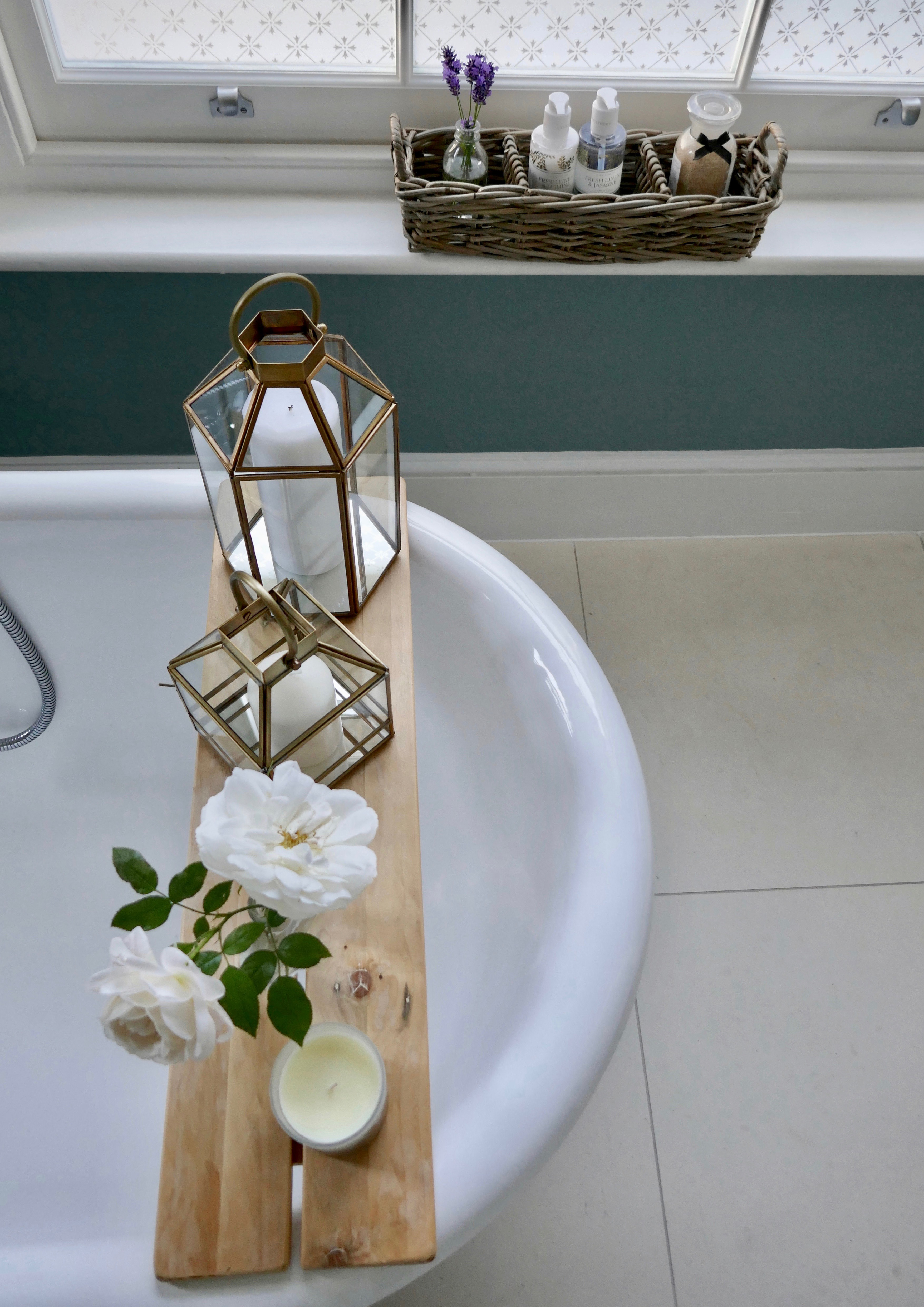 A summer styled sanctuary
The key to a slightly indulgent spa look is having the majority of items that you actually use out on display within the look. These can include items such as towels and products, alongside pretty accessories like candles, baskets and bathmats. Using woven baskets as storage adds a gorgeous texture and beside the James and Ellington lanterns creates a perfect summer garden feel. I love bringing the outside in with interiors. There is no view from this room, so I find it even more important to inject a bit of greenery through adding plants and flowers to the space.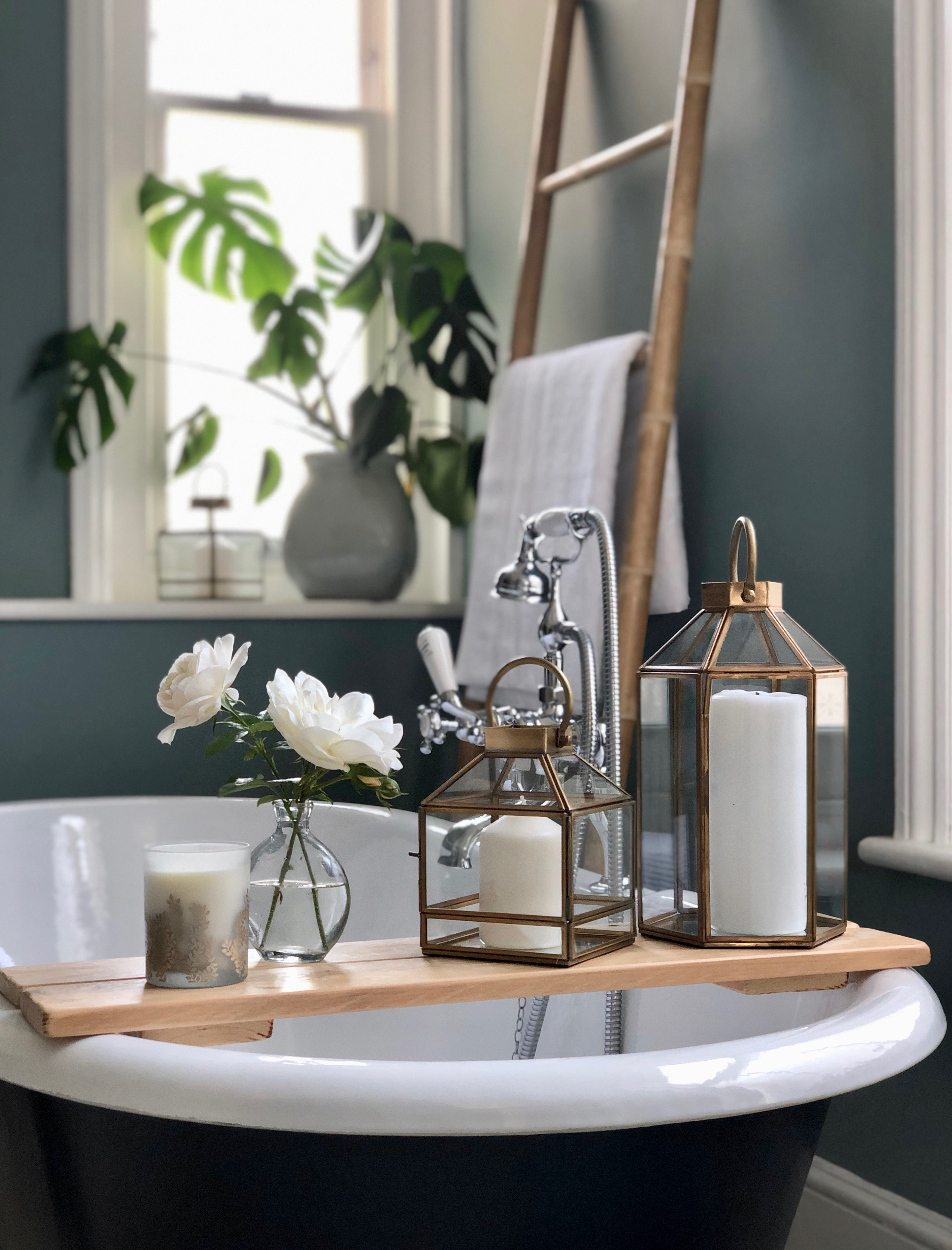 The wafting scent of Jasmine and Fresh linen from Scented Candle and Lotions add that all important tranquil relaxed feel, giving the whole look a sense of calm and serenity.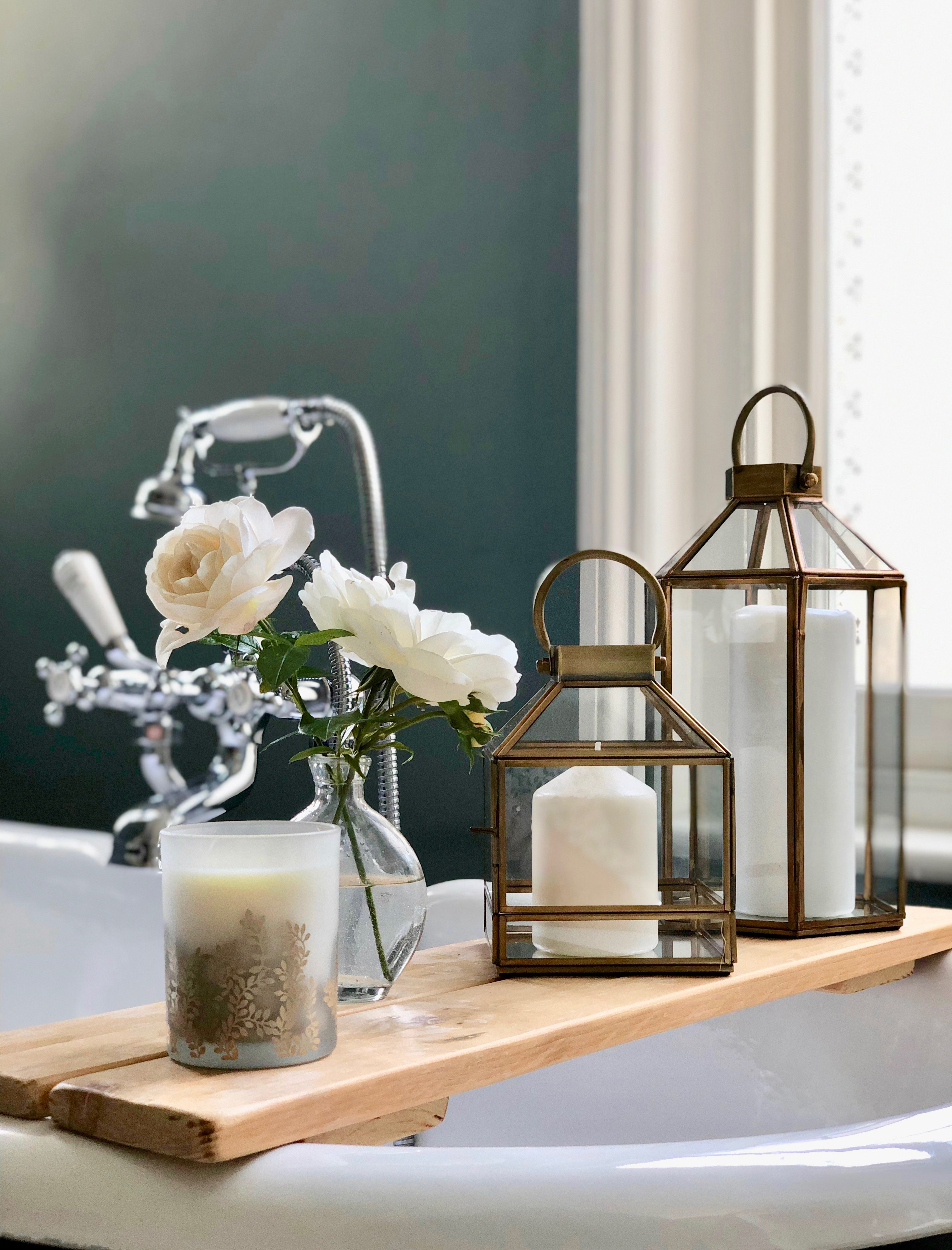 Using baskets as storage achieves three things, less clutter, a beautiful rustic look and a feature. Take the Apple Rattan Basket for example perfect for extra storage, but looks beautiful at the same time and the Kuba Rattan Storage basket , so handy for all those go to essentials, just within reach of the bath.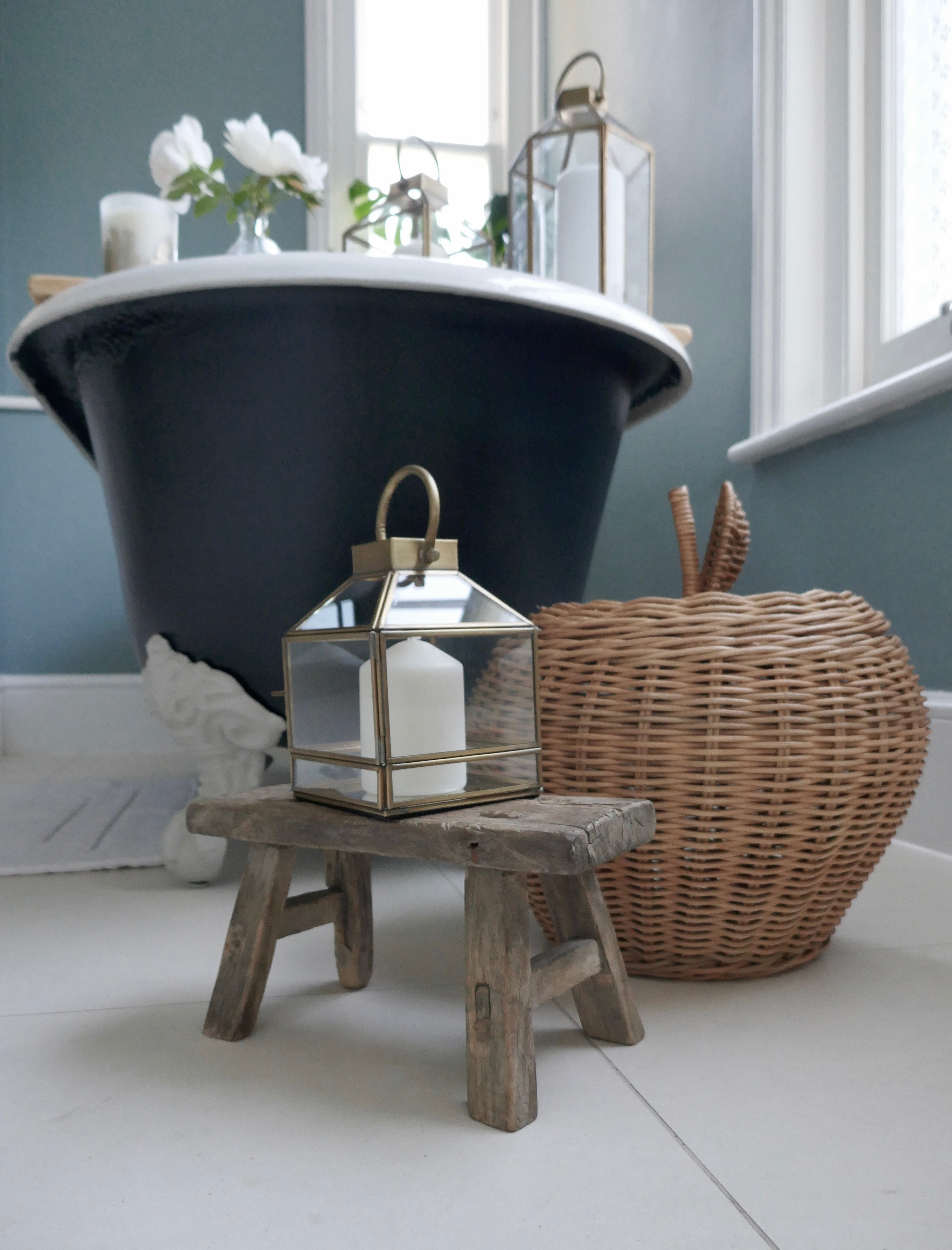 Leaving the towels and bath mats out, also gives the bath area that extra cosy spa feel and adds an element of luxury to the space. Ladders such as my bamboo one in the below image are a fantastic way to create this look and again great storage. Other key items that really help create this look are a bath shelf and little stools to add plants, lanterns, flowers, candles and products too. Now to fill the bath, light the candles, drop some essential oils in the water and relax!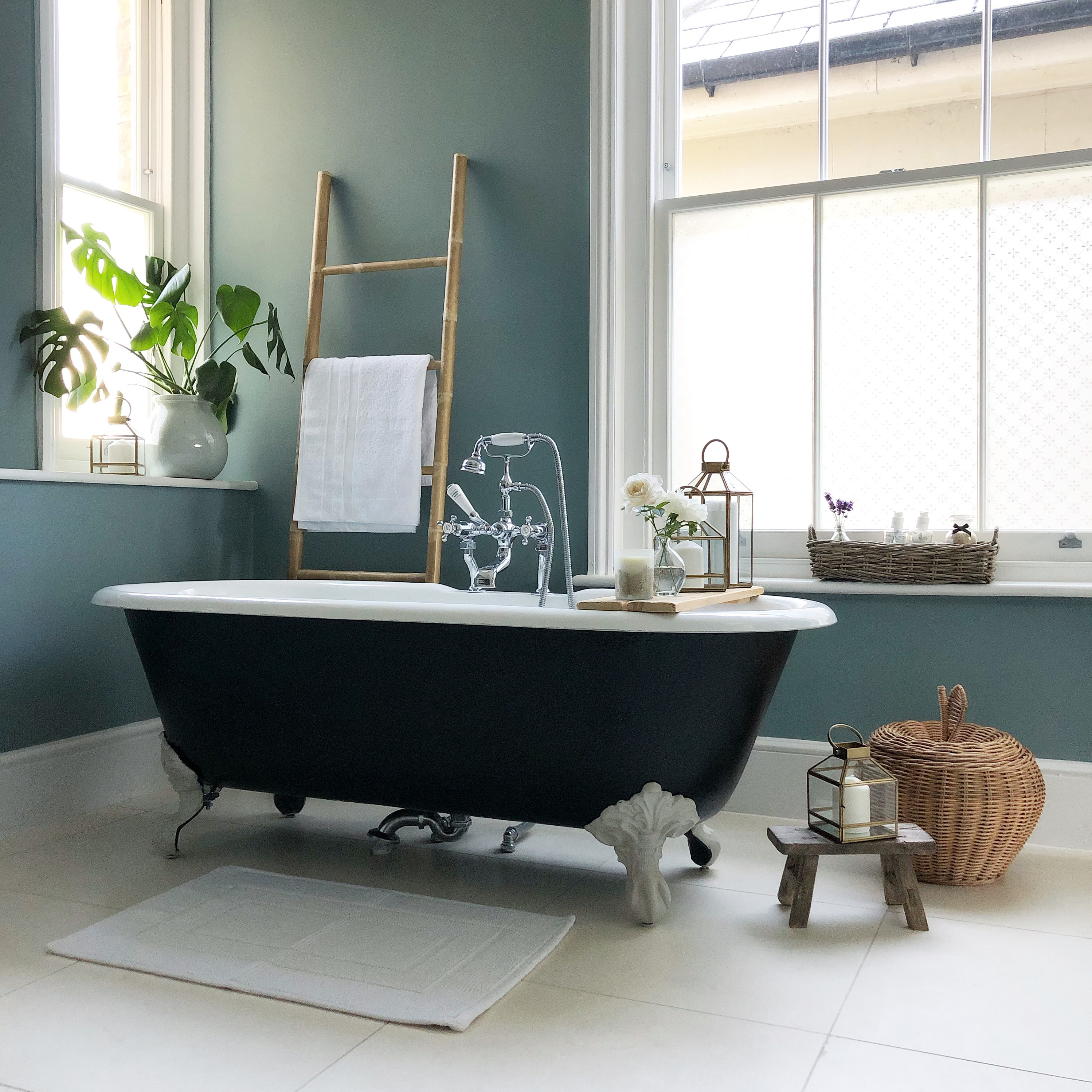 Images and words were created by Leoma Harper of Style the Clutter using Laura Ashley bathroom and home accessories.
What do you think about this bathroom update? Let us know in the comments below.