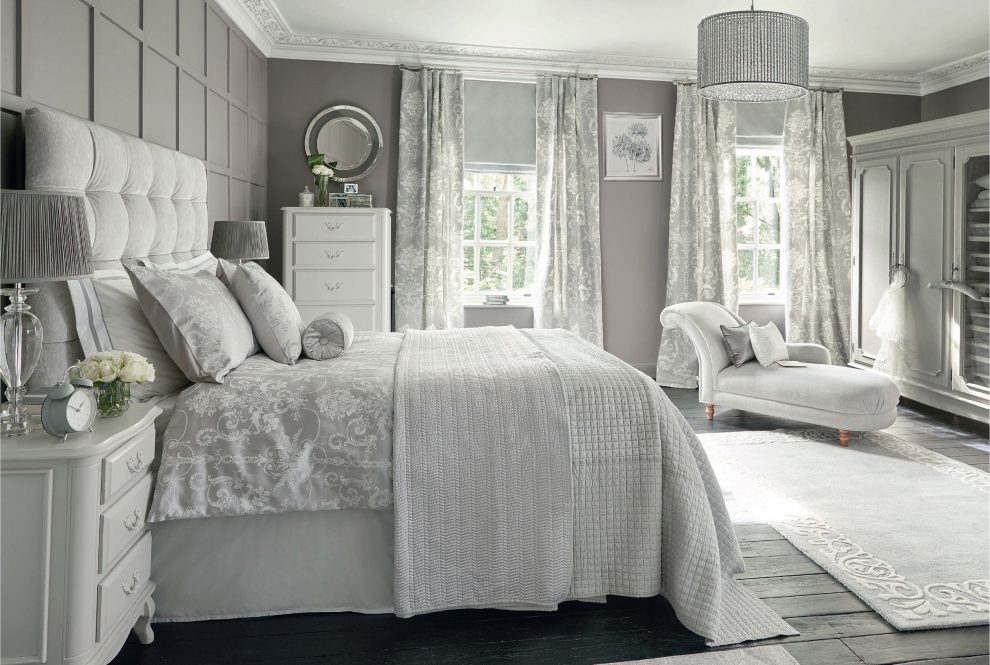 Discover how grey can revitalise your home read more
The grey interiors phenomenon isn't dying down any time soon, and our Understated Elegance Collection is grey sophistication perfected. An ideal key neutral base to start any interior look, grey has timeless appeal whilst still owning the contemporary label. Create your very own grey sanctuary with pale charcoal, dark slate, and steel.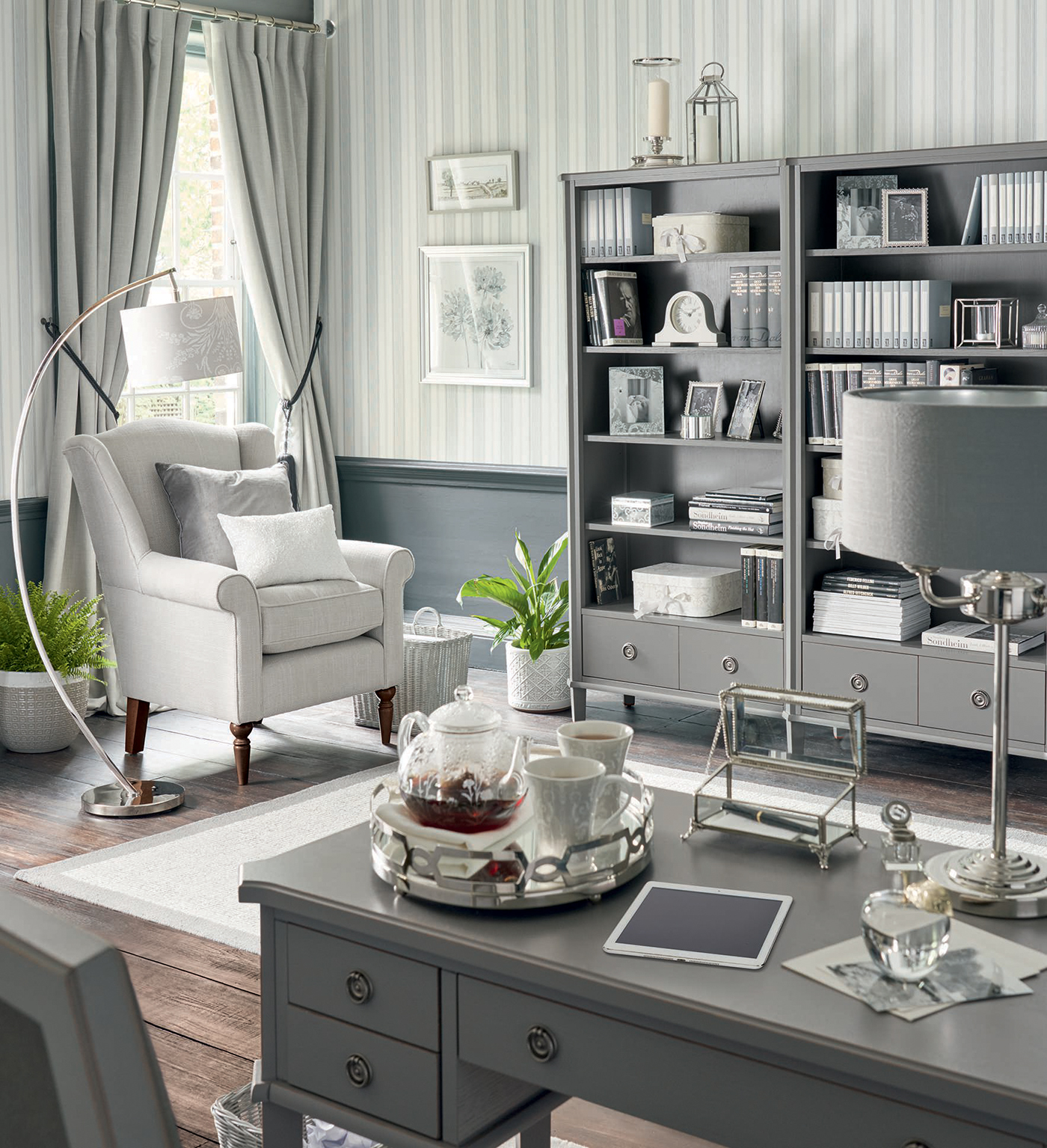 One Grey Leap
Deliciously crisp, grey walls love our Slate paint, perfectly paired with furniture in pale charcoal to give you a clean 'slate' to design on. This simple but striking hue is a starting base to create modern retreats that are pleasing to the eye, and effortless to style. A great tip for breaking up areas of block colour is to match a patterned feature wall with patterned curtains, blinds, and even a matching rug. This gives you interior cohesion that leads the eye, and invites you to come in and relax.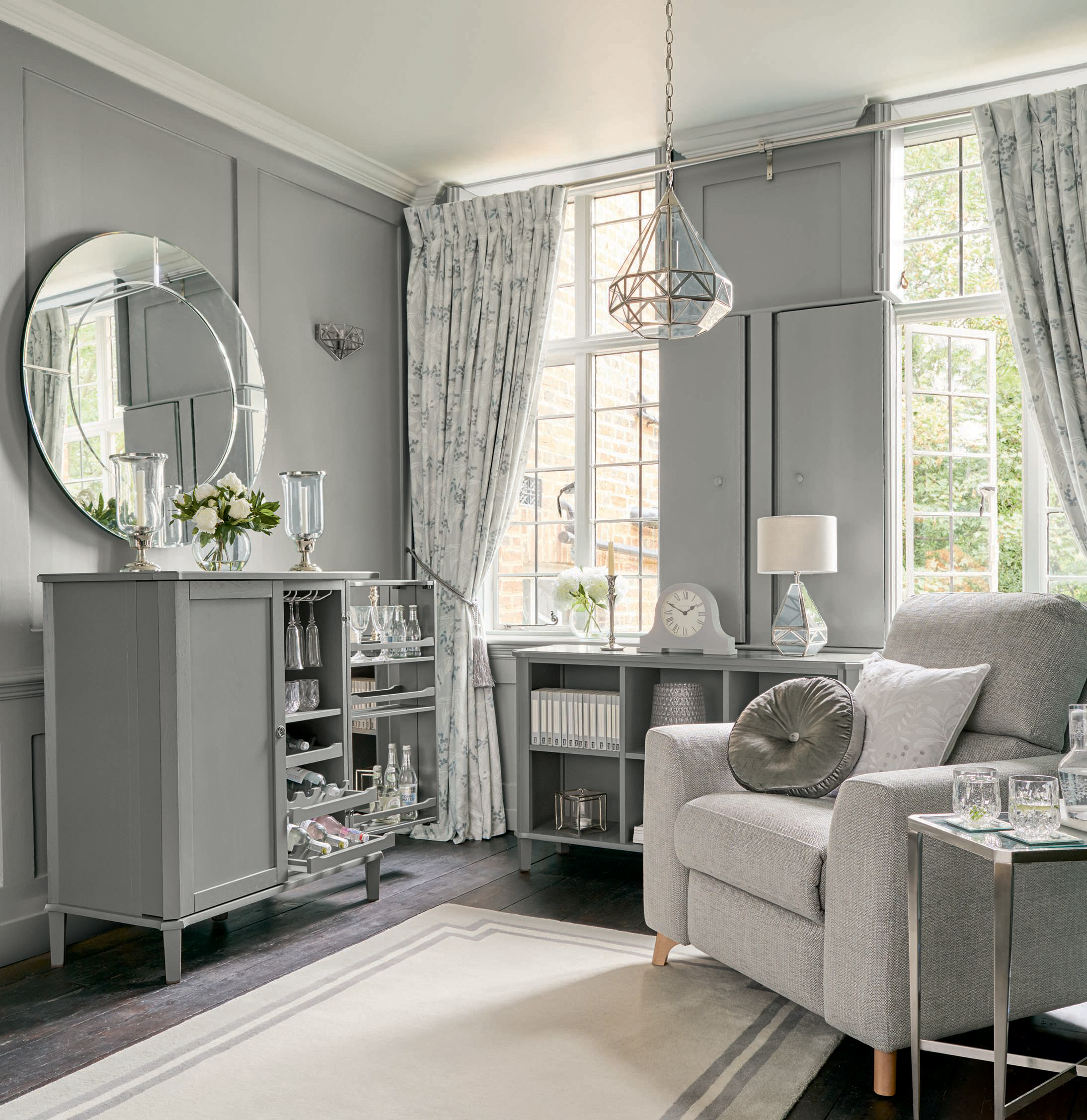 Speaking of Patterns…
If block colour isn't your look, then we have some grey wallpapers to centre your room on pattern. You never need to fear that grey will make an interior seem drab or boring, as these designs ensure that even with grey's subtle nature you have a focus point. For something a little pretty we have modern florals, and traditional homes can rely on stripes for sophisticated, classic design. So, move over magnolia, grey has arrived!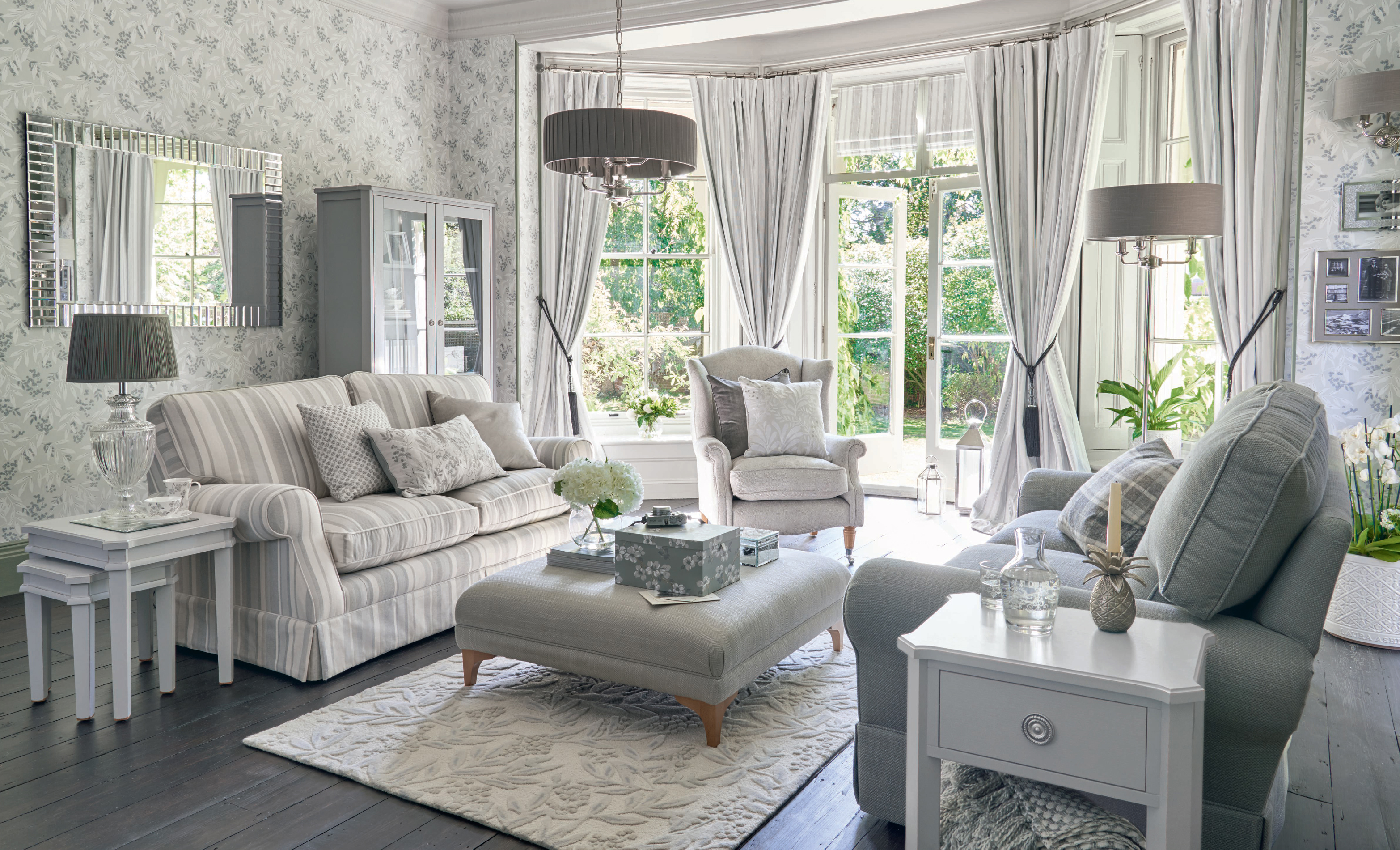 Backseat Driving
A versatile shade means ultimate creativity. Humble grey takes a back-seat to other colours and gives them a base to shine so you can take your pick from the rainbow. Alternatively, you can stick with grey hues and create a focus on texture. The gorgeous Bisset Rug in silver creates wholesome, toothy texture, and the wood grain of pieces like dining tables is enhanced by a gorgeous charcoal finish. Grey is a striking way to highlight key features of your home and give them the attention they deserve.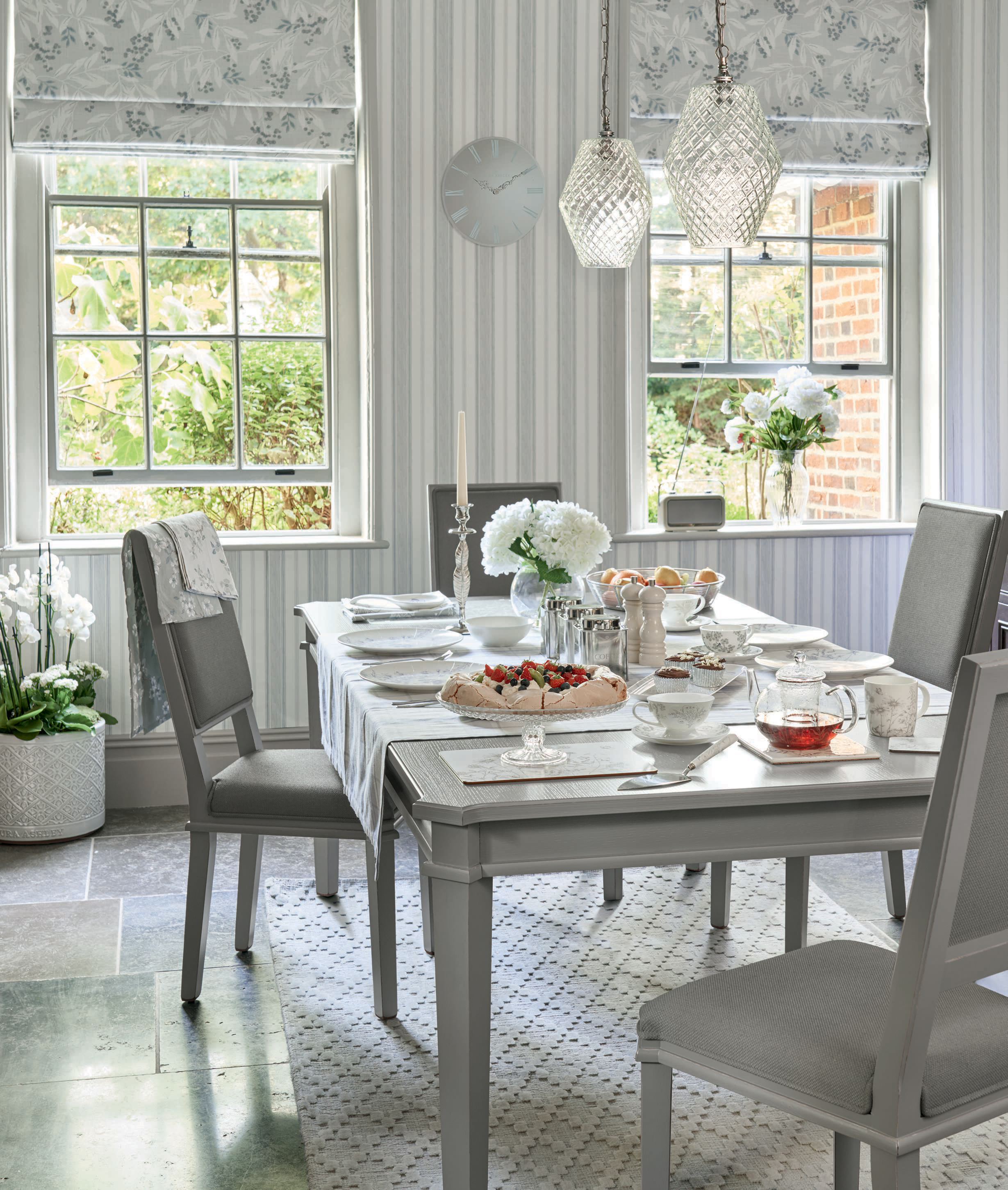 Luxury Greys
The colour can often be associated with the functional and the industrial, but luxurious spaces are surprisingly effortless with grey. You can instantly achieve interior opulence with the timeless elegance of Josette. This delicate design is available on wallpaper, curtain fabric, and bedspreads, and is ideal for creating refined spaces with a relaxed feel. This makes it a fantastic choice for bedrooms with a sense of indulgence. Despite its reputation, grey isn't too cold for cosy spaces. When paired with sumptuously soft pieces like quilts or fabric headboards, grey interiors are inviting and plush.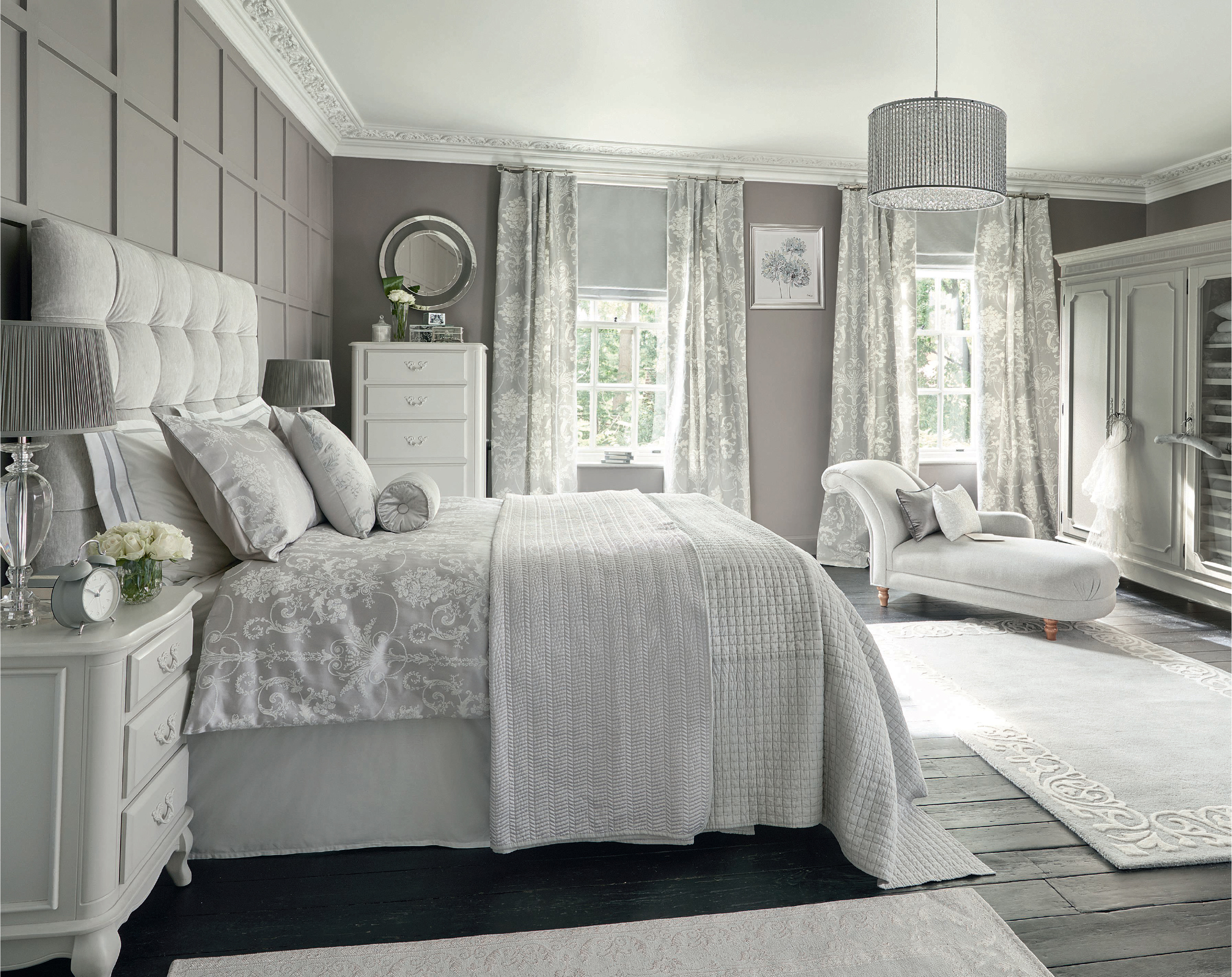 Transient Spaces
Corridors and foyers become calming, zen spaces when decorated with grey. They act as a physical cue to leave the rat race outside and start settling into life at home. With a touch of greenery from ferns or artificial flowers, grey spaces become refreshing with a natural appeal. It's a great palate cleanser for the entrance to a home, or corridors between different room styles.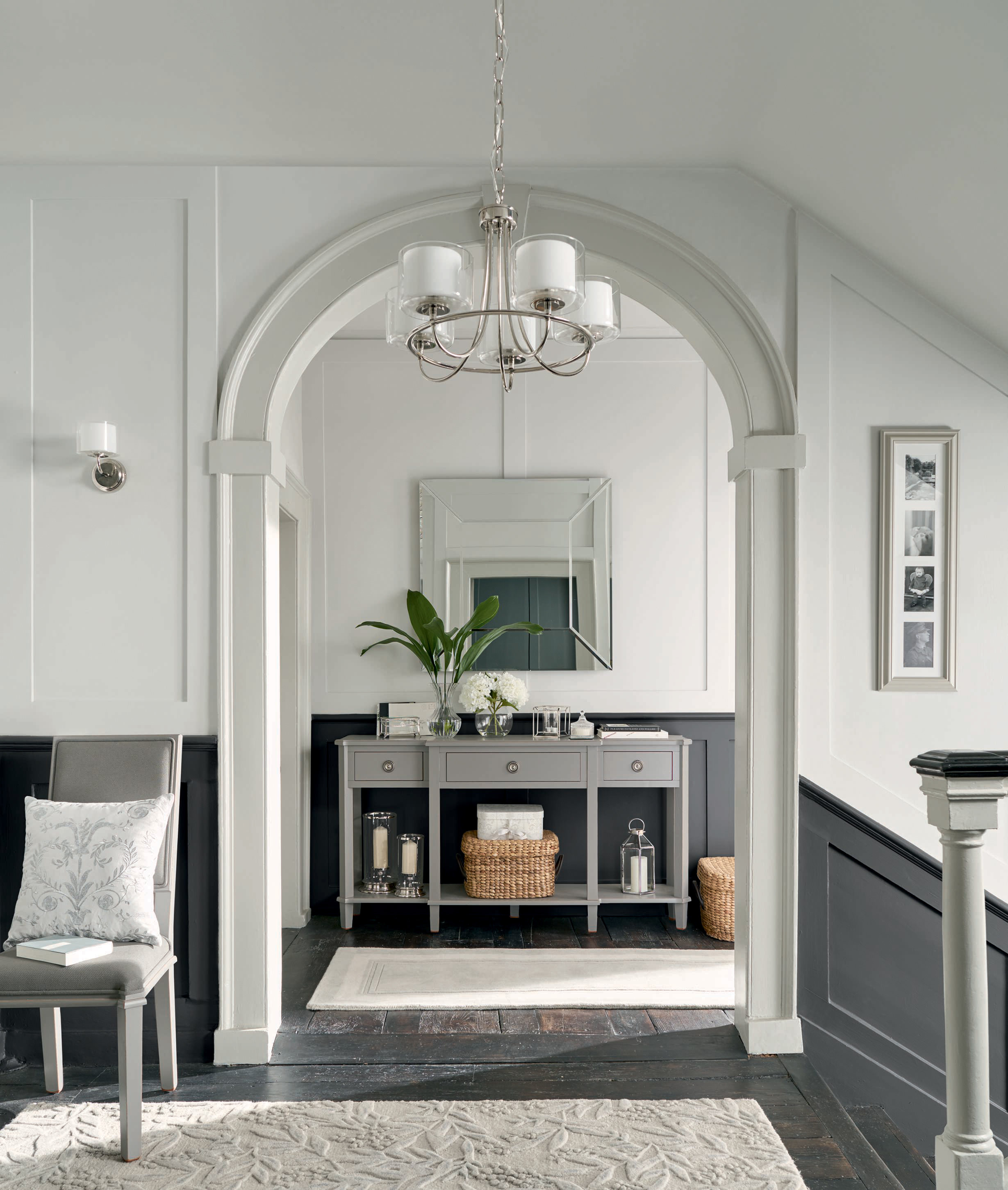 How do you work with grey interiors; dour or a delight? Let us know in the comments below…