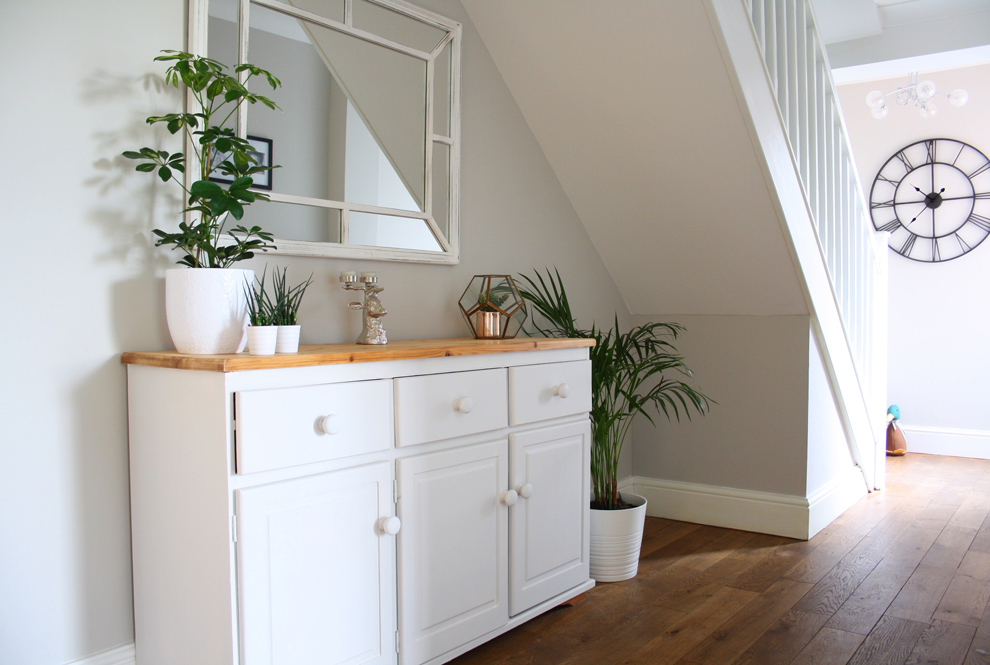 Create an entrance perfect for welcoming guests read more
Considering how important the hallway is to any home it's often an area we focus on last when updating our homes. It's the first thing guests see when they come over so as first impressions count maybe it's time you gave yours a little update. The lovely Amelia from Oh Little One Sweet understands the value of a hallway to a home so gives us a sneak peek of her recently updated entrance and some handy tips…
Since moving into our Lincolnshire home just over a year ago, the one area of the house we have put the most time and effort into in terms of decor is the hallway. It's the first thing you see when you come into our house; all the downstairs rooms come off the hallway, as does the staircase, so we walk through it multiple times a day. When we moved in, it had yellow walls and a beige ceiling, bare pine doors and woodwork as well as a wooden floor, so it felt quite dark and unwelcoming. We didn't have any furniture in it and consequently, it just felt like a dark corridor. I wanted to make it light and airy, and a place which felt more like a room, so I thought I'd share how I went about transforming this dark, uninspiring corridor into a light and airy space which now feels like it's the heart of our home.
Change the wall colour and woodwork
The previously yellow walls and pine woodwork absorbed the little natural light, which we got in the hallway, so we had the entire hallway (both upstairs and downstairs) decorated. I chose a pale grey for the walls and decided to transform all the pine wooden doors and bannister to white satin. This automatically made the space lighter and more airy.
Use furniture to make the hallway feel like a room
Our hallway is very long and has an open space under the staircase, so I decided to move the bottom half of our Welsh dresser into the hallway to make it feel more like a room rather than a corridor. Adding in a piece of furniture is also a clever way to increase storage and provide a surface for plants, photos and trinkets. It's the perfect place to store things like hats and gloves, shoes, or even things like boardgames. I upcycled our pine Welsh dresser using the Laura Ashley furniture paint in pale dove grey. It has a chalk paint finish and the subtle grey tone looks beautiful against the darker grey on the walls and has completely transformed our slightly dated pine dresser.
Reflect Light
Unless we have all the internal doors open, the only source of natural light in our hallway comes from the front door. Placing a large mirror above the dresser has helped to bounce more natural light in whilst also giving the illusion of more space under the stairs.
Make a Feature of Radiators
I love the idea of having a stylish feature radiator. There are so many new designs available, but if like us, you have fairly standard looking radiators and don't want to invest in changing them, why not consider a radiator cover? Ours has completely transformed the hallway and it's given us an additional surface to put plants, candles and photo frames on. I've added our money plant and the James Silver Tealight Lantern, which looks gorgeous when it's lit in the evenings.
Create a Focal Point
As our hallway is quite long, I wanted to create a focal point at each end. I chose a large distressed metal clock, which I think looks great against the grey and white elsewhere and is a real statement piece. At the opposite end of the hallway, I added a framed professional photo of my family. It's bright and colourful but the black frame ties in with the black on the clock.
Finishing Touches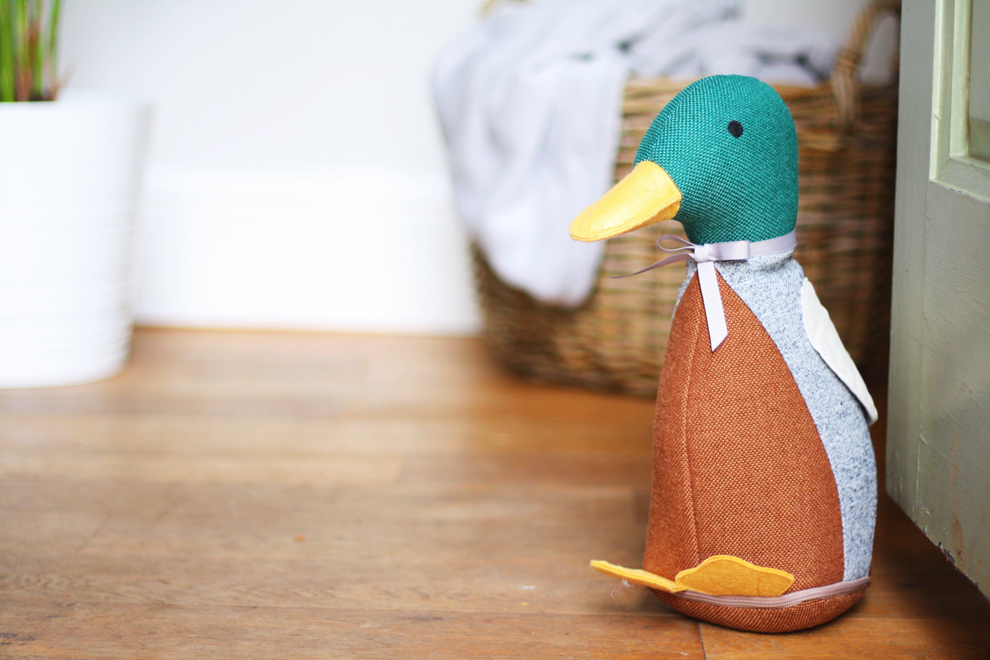 My favourite part about completing a room update is adding in the finishing touches, and its features such as plants, doorstops and candles which make a room feel stylish while also being practical. I love our new duck doorstop which greets us as we open the door. The colours go perfectly with our sage green front door and wooden floor. I've also added in two Kubu baskets which are ideal for storing hats and gloves and blankets.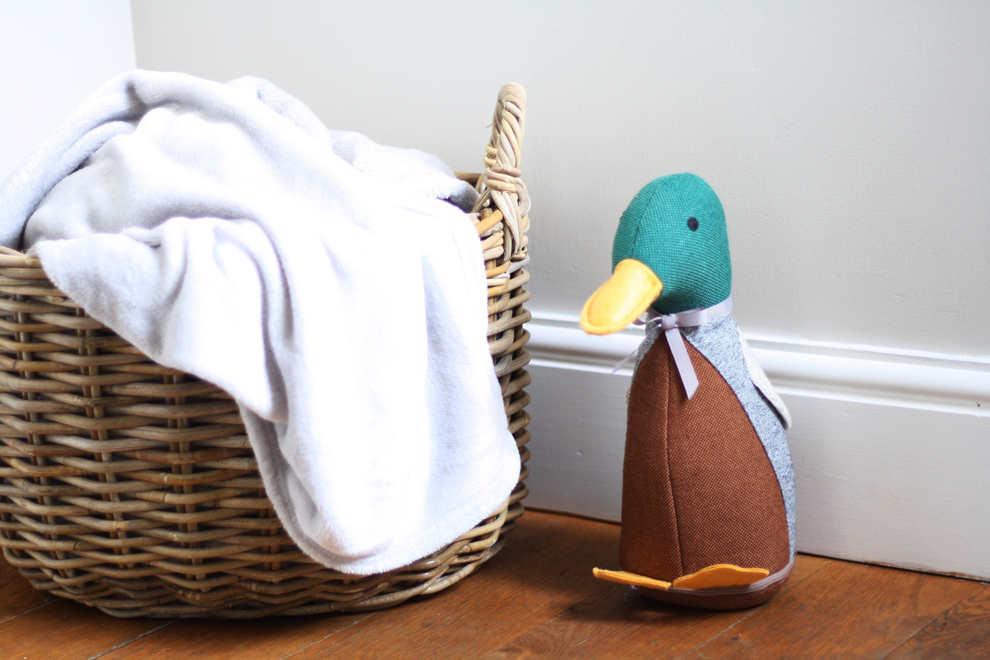 Having the dresser and radiator cover to put trinkets and plants on has really allowed me to be creative with finishing touches, and having pretty ornaments and plants stops my husband and I from being tempted to dump things like post and keys on them. The Hexagonal Brass Terrarium sits beautifully on the dresser, and looks great against the fresh green plants.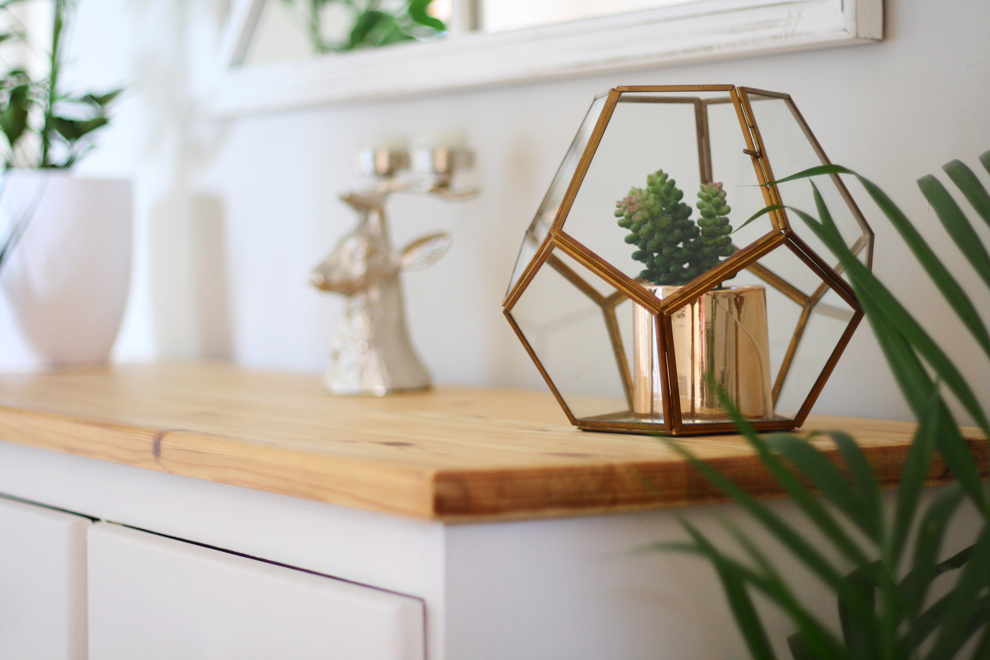 I am thrilled with our hallway renovation and the beautiful finishing touches from the Laura Ashley SS18 collection. It's now a light and welcoming space to walk into, and it feels like the heart of the home.
Wow, we think the hallway looks fab! Do you have plans to decorate yours? Let us know below or on Twitter @LauraAshleyUK