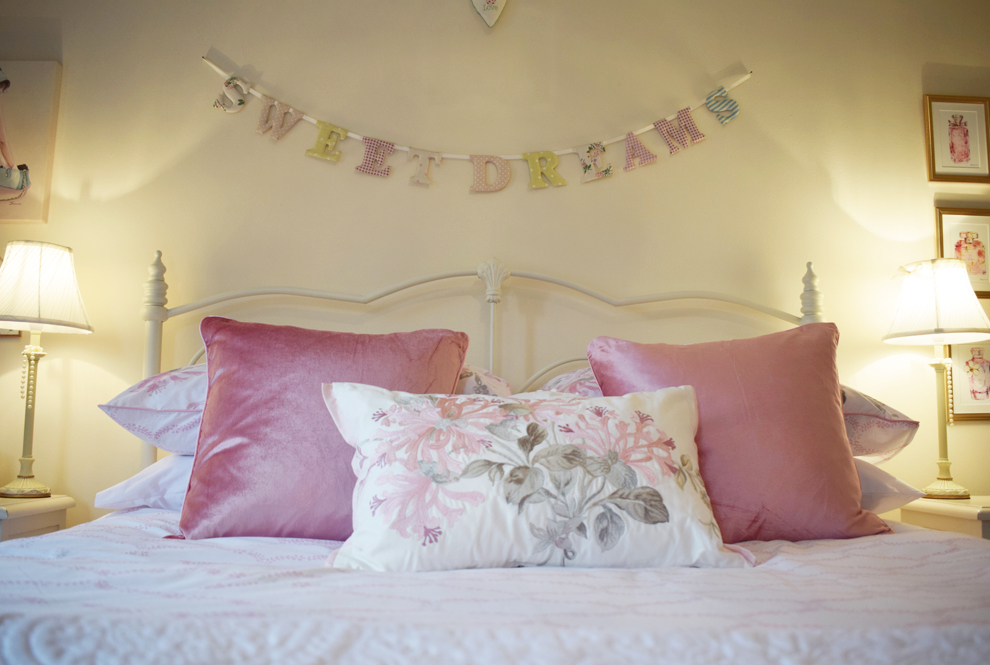 Create the perfect guest room space in your home... read more
It's lovely having guests come to stay especially if you haven't seen then for a while, so to make them feel extra special it's great if you can create a little space for them that they can relax in. The lovely Louise from The Vintage Room is forever having guests to stay so wanted to ensure that she could transform her guest space into the perfect place that guarantees a return visit…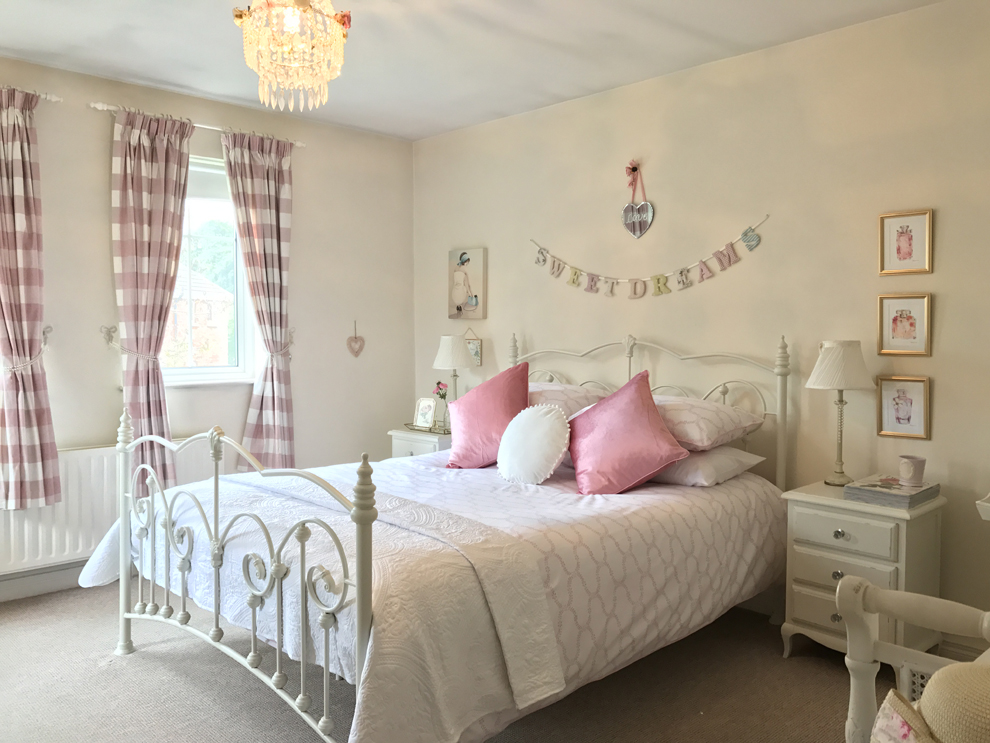 Having a comfortable and pretty guest room has always been a priority for me as I often have family and friends over staying from Scotland having moved from there to N. Ireland almost 13 years ago.  Also if any of my friends are working in the area they know that the room is sitting ready if they need it.
I decided to give the room a little update by getting some new Laura Ashley bedding & accessories. I chose the lovely Honeysuckle Trail Cyclamen duvet cover & pillow slips as they toned in well with my existing Laura Ashley pink & white checked curtains which I've had for years but are still in perfect condition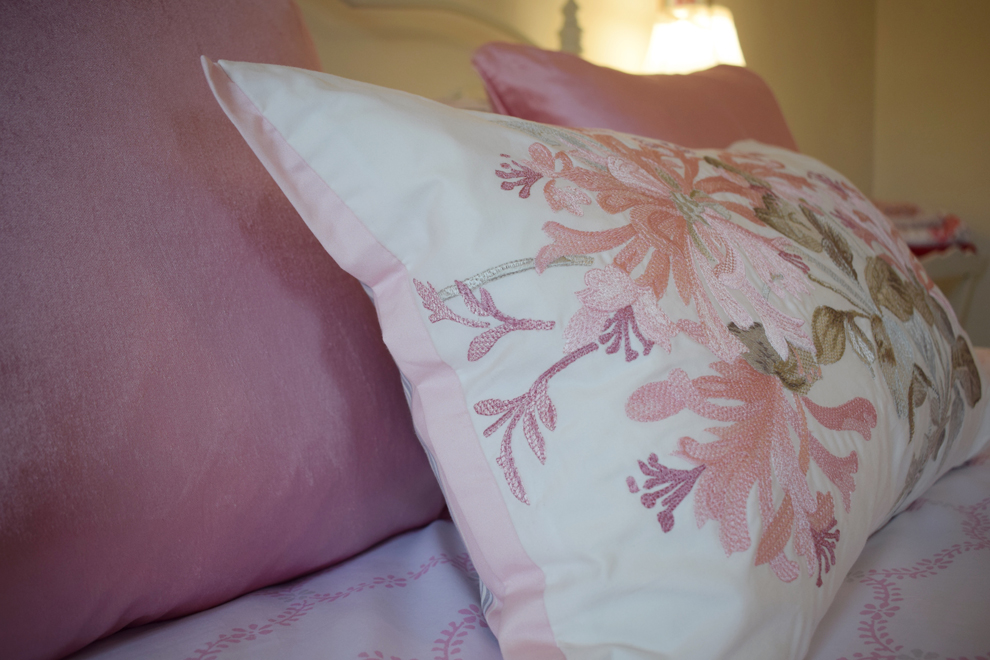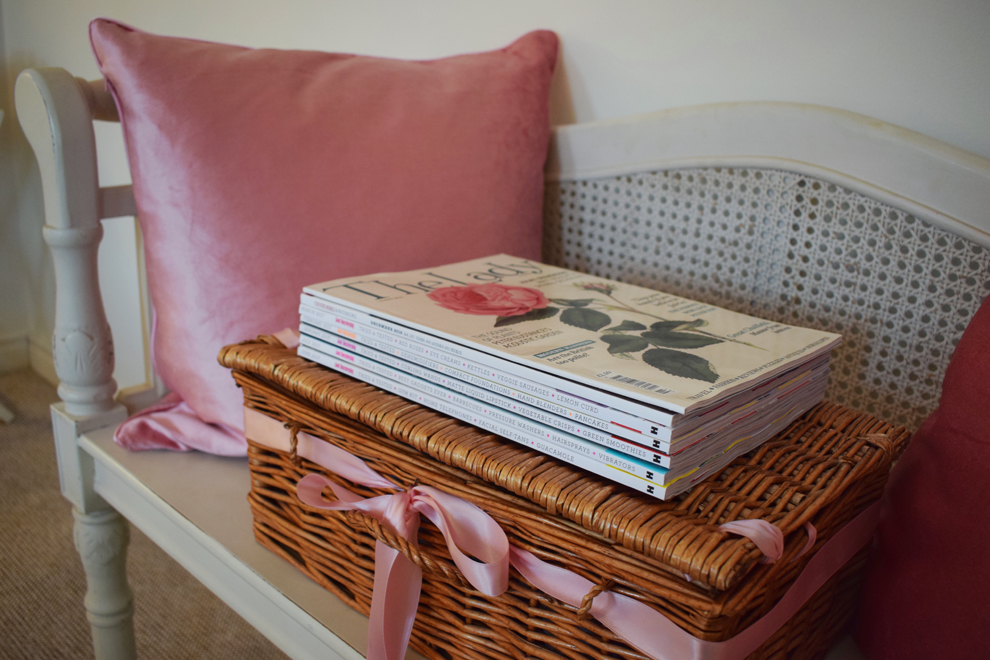 I also chose the gorgeous cyclamen Nigella cushions and the embroidered Honeysuckle cushion to add some colour.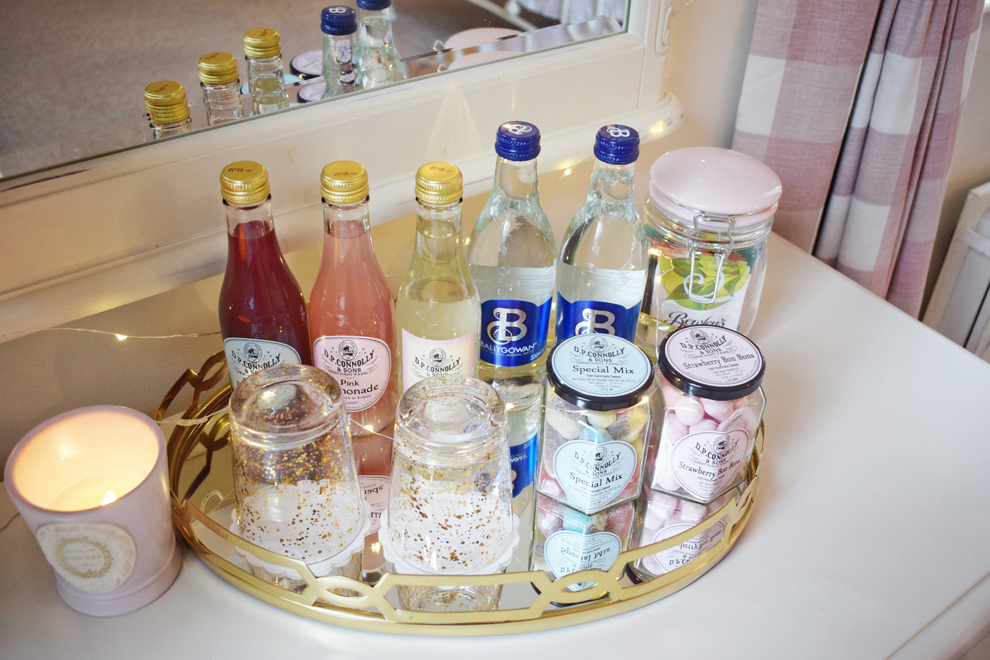 A guest room should always be cosy and welcoming and I have a tray set up with a selection of sweets & drinks and some magazines suited to whoever is staying.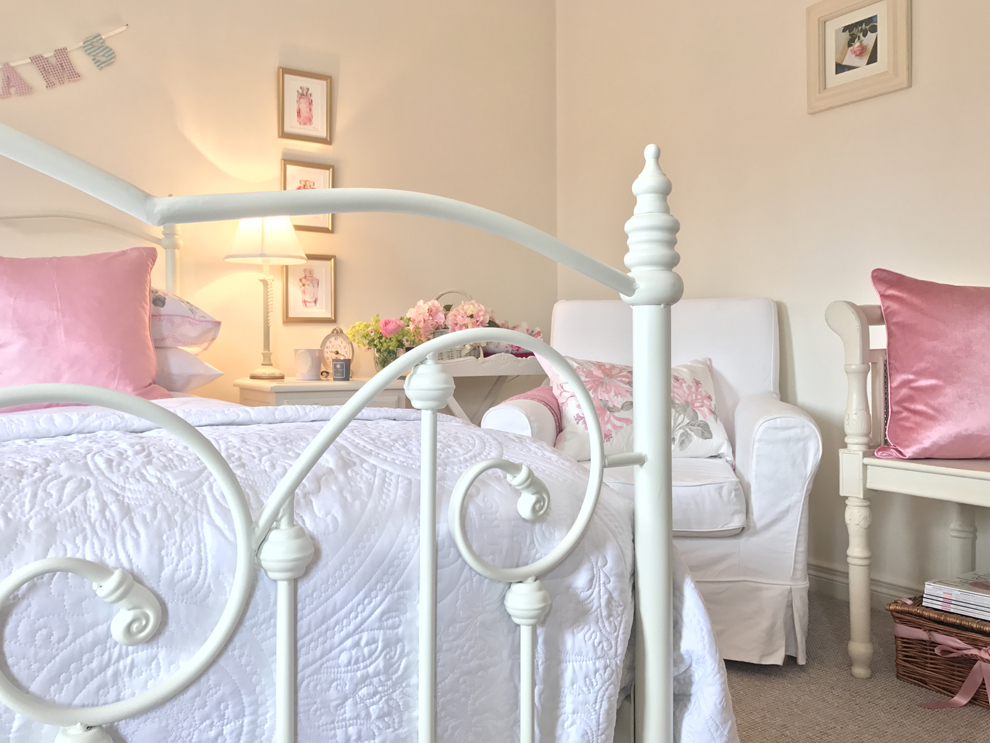 Much as it's lovely to spend lots of time with guests I always feel it's important that they know they can retreat to their room if they need some peace and quiet so I have a comfy armchair in the room where they can sit and read or just relax for a while.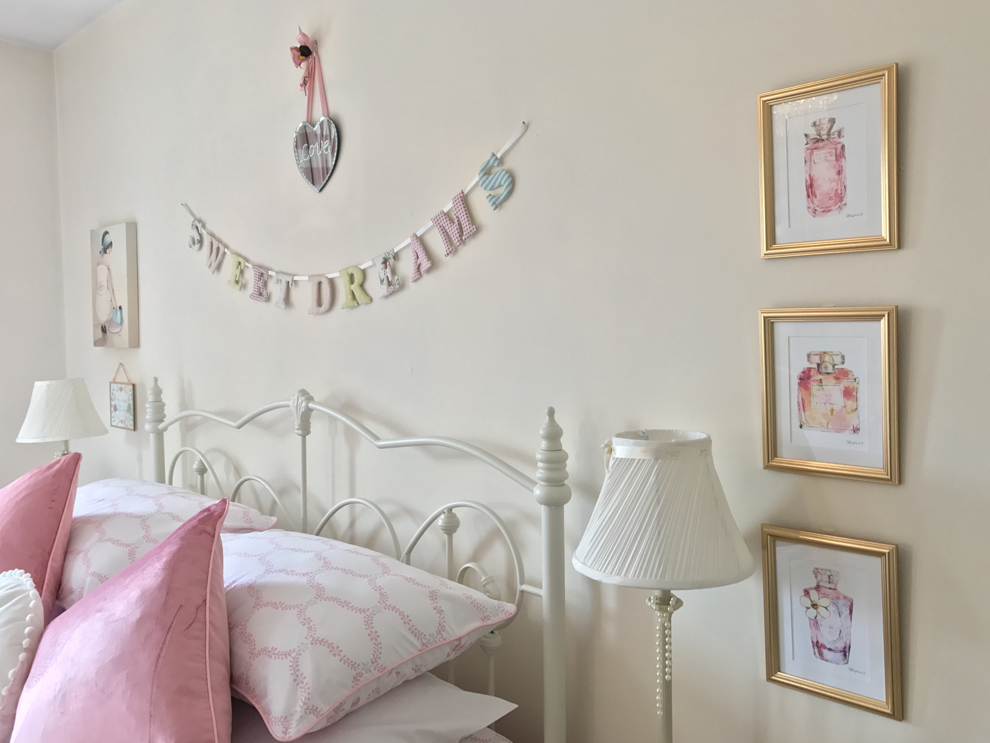 For pretty accessories, I added the mirrored tray to the dressing table with some fresh flowers and candles, which I light for guests arriving so that the room looks and smells welcoming and fresh. The gorgeous set of perfume bottle prints are perfect wall decor for a bedroom and they matched my colour scheme perfectly.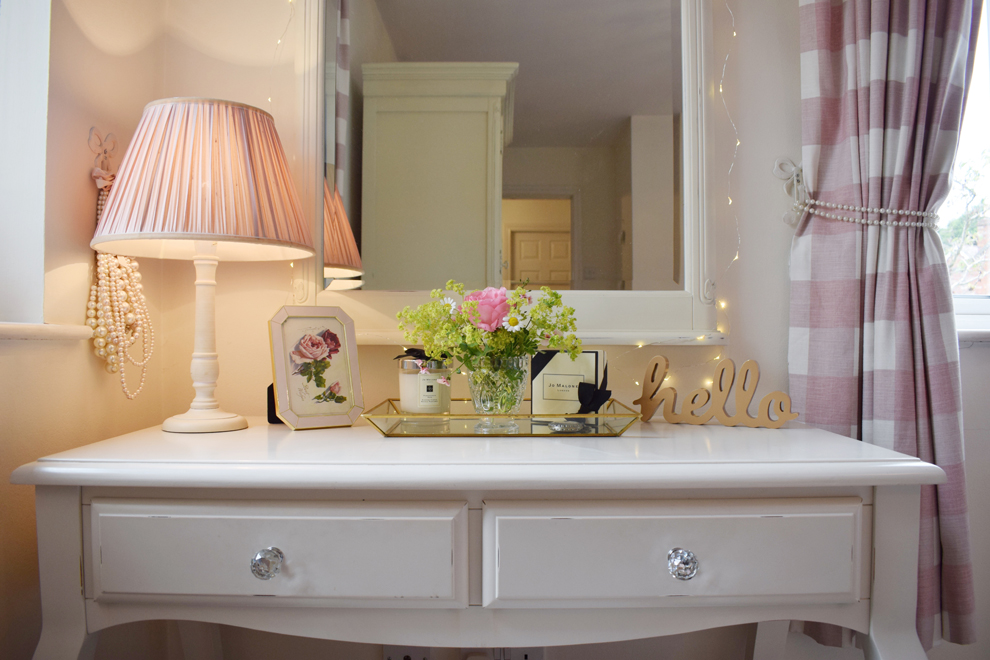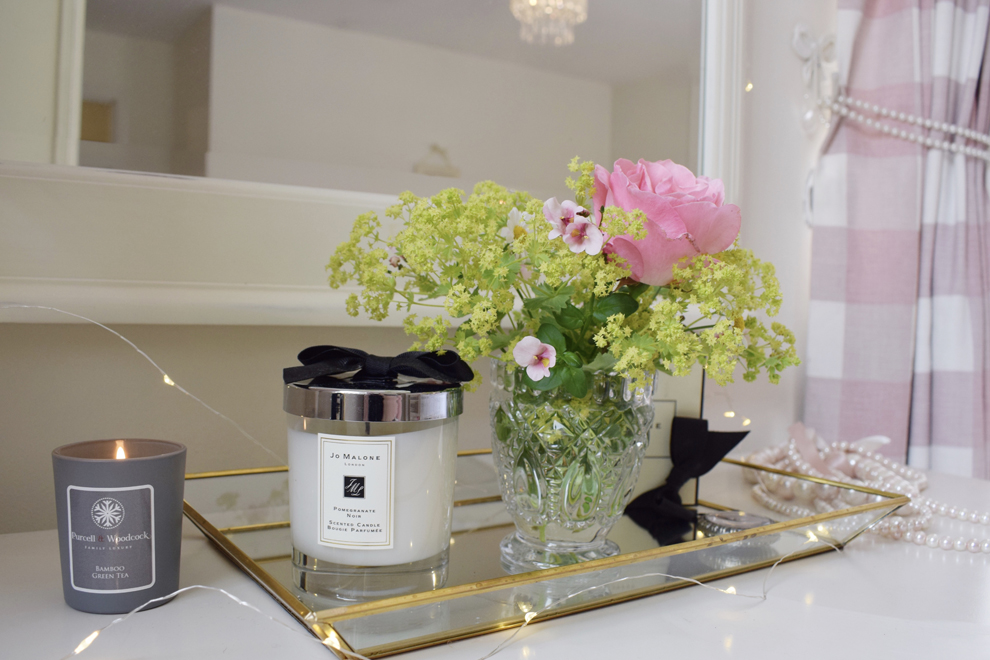 As I often have guests flying over from Scotland for a few days who just want to bring hand luggage I always keep a supply of mini toiletries in the room with fresh towels for them to use so that it's one less thing for them to think about.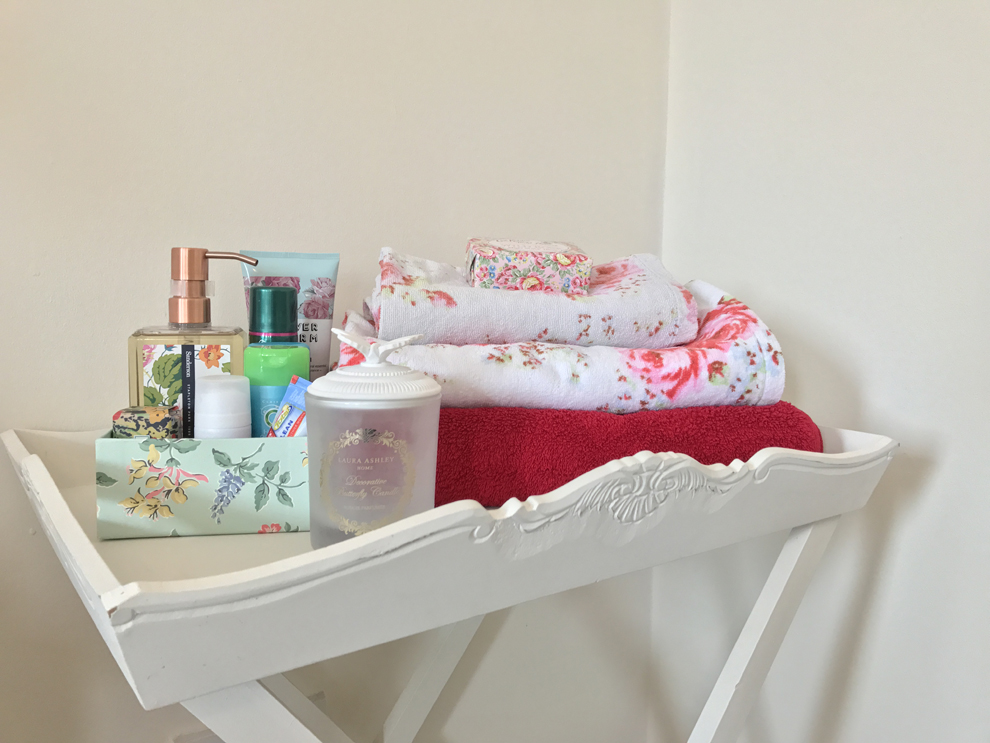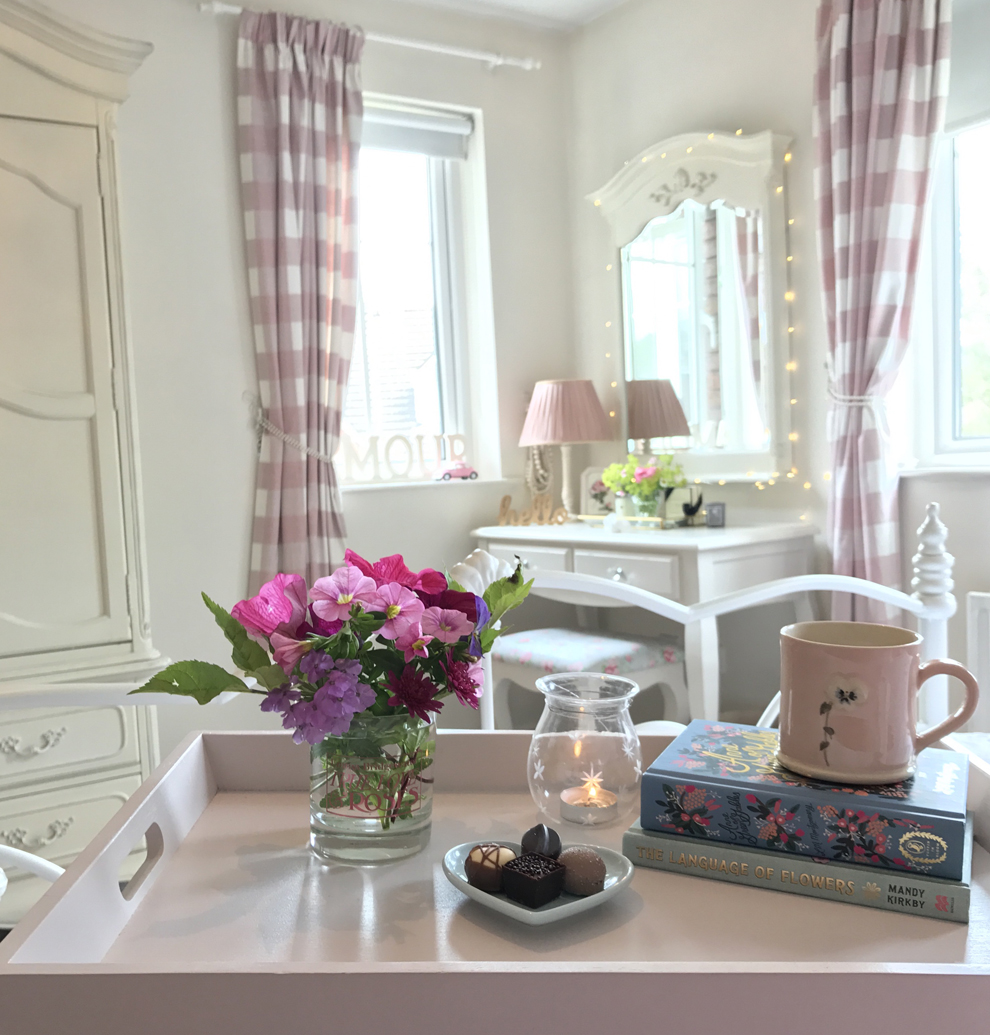 So my guest room is now sitting pretty and ready for all my guests arriving over the summer months and I'm so looking forward to spending some quality time with them all!
We are hoping Louise invites us to stay very soon! Do you have a guest bedroom you've decorated recently in your home? Let us know below or on Twitter @LauraAshleyUK