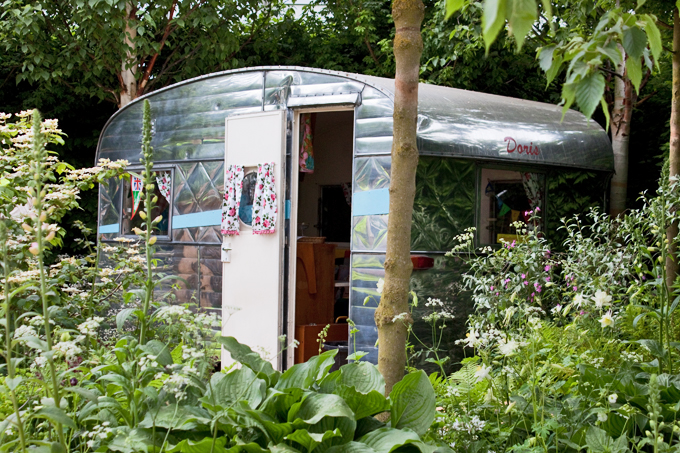 Flowerona shows us around The Caravan Club's garden at Chelsea Flower Show read more
In its 99th year, the RHS Chelsea Flower Show in London, which is taking place this week, is one of the most famous garden shows in the world.
It's very much the haute couture of horticulture, where garden trends are set and new plants are launched. I hope you enjoyed reading the sneak preview earlier this week.
This year, sixteen show gardens are gracing the event. But there's one in particular which has really caught my attention.  It's garden designer Jo Thompson's wonderful little piece of English countryside, complete with vintage caravan, for The Caravan Club.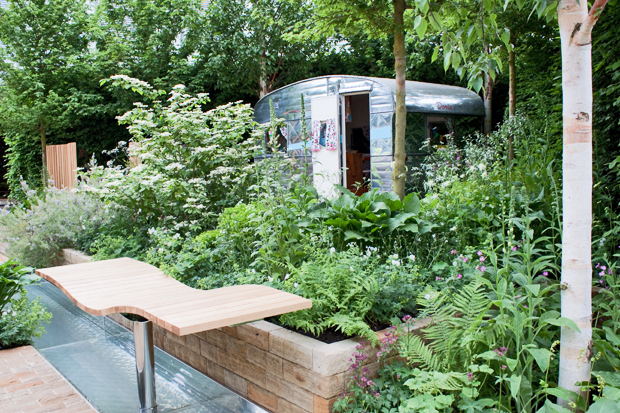 When Jo presented her plans for the garden, called 'A Celebration of Caravanning', at the Press Launch for the Chelsea Flower Show towards the end of last year, I immediately fell for Doris. She's a dinky, 1950's Fisher caravan. So, I contacted Jo via Twitter and offered to write a monthly blog post for my flower-inspired blog, Flowerona.  And since February, I've followed her journey to Chelsea.
Each time I've compiled a blog post, the more captivated I became by the garden.
A couple of months ago, I happened to have meetings with Laura Ashley and Jo in the same week.  And it suddenly occurred to me that there was an obvious synergy between Laura Ashley and Jo's design… they both embody everything that is totally British.
So, I put Laura Ashley and Jo in contact with each other and Laura Ashley very kindly offered to provide some accessories to adorn Doris.  These included:
The Clear Dome cakestand, Floral Food Cover, Café Scene Worktop Saver, Glass Frill Edge Cake Plate, Britannia Union Jack Coir Doormat, Set of 2 Café Scene Tea Towels, Cardboard Bunting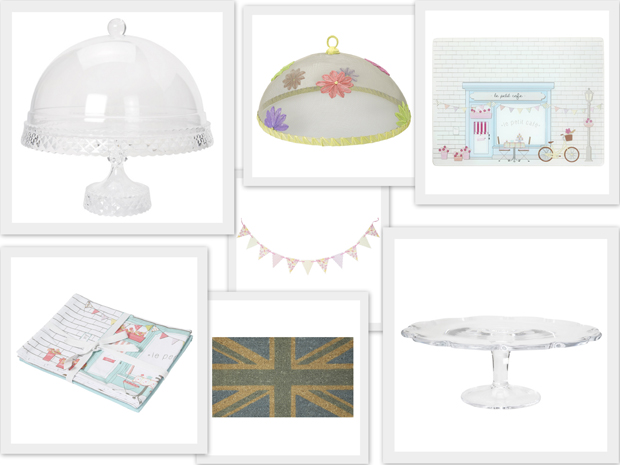 …all of which are perfect accessories to add a touch of British nostalgia to your home, in time for the Queen's Diamond Jubilee and the Olympics.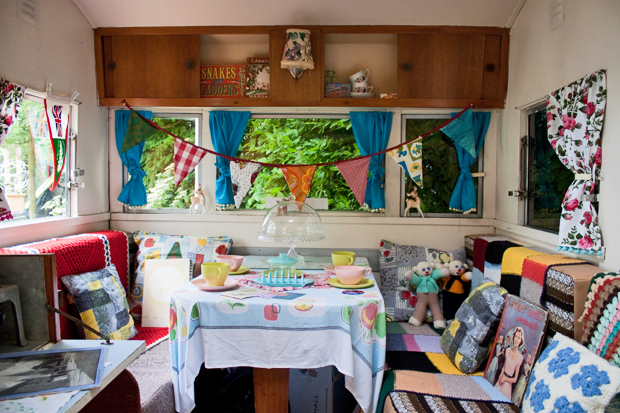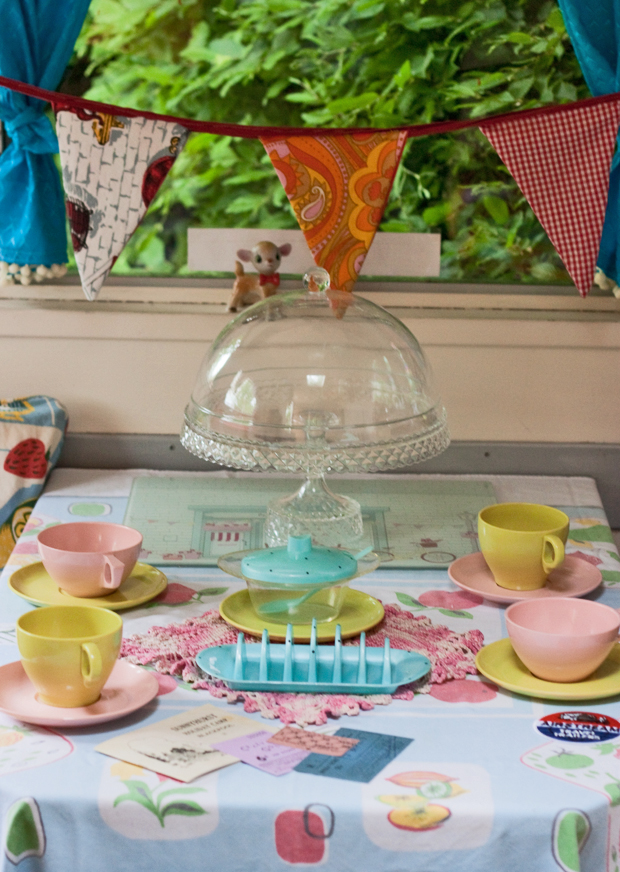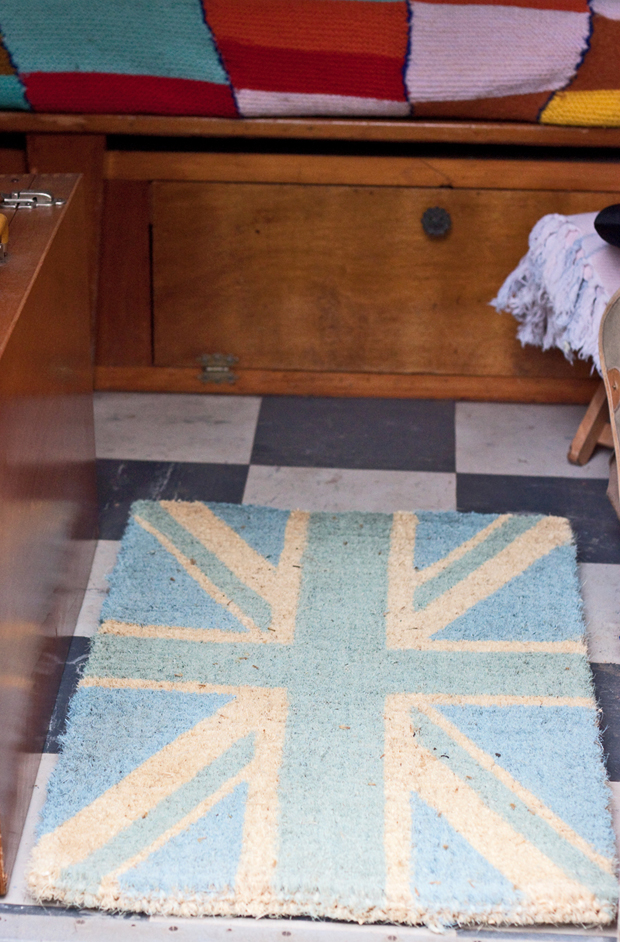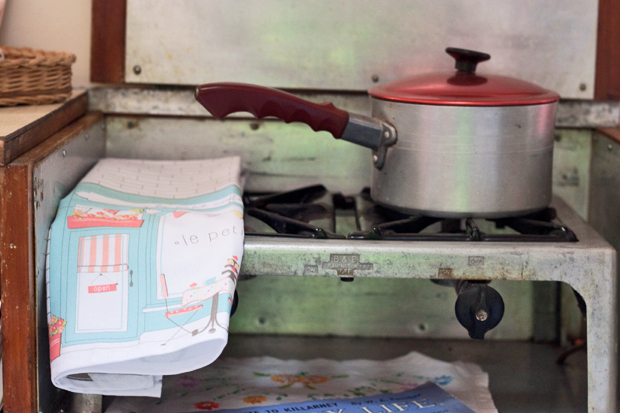 Doris isn't just an adorable caravan to take on holiday though. Jo also wanted to show that she was perfect as a relaxing summer house or extra accommodation for guests.
What lovelier a way to chill out at the bottom of a garden than in Doris, surrounded by cottage-style planting, including blowsy roses such as Rosa 'Our Beth' and 'Nelson's Pride', Salvia 'May Night' and Anthriscus sylvestris 'Ravenswing'.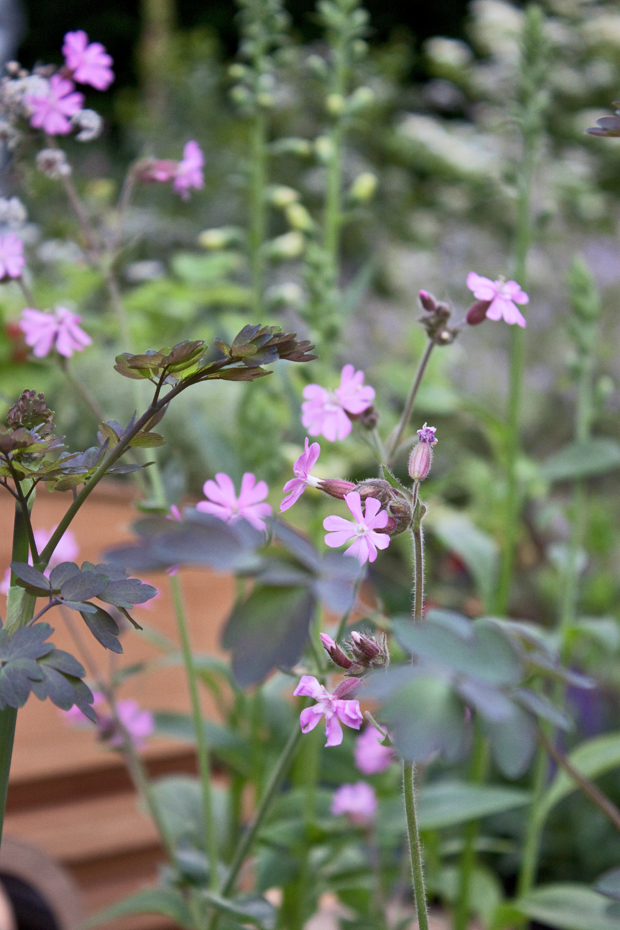 In Jo's garden, there are timber walkways crossed by steel rills running with cool water for feet and bottles… plus benches and a quirky dog kennel.
From textile designer Carmel Meade is a gorgeous hand-made patchwork hammock, providing a feminine twist on the Union Jack flag and echoing the colours in the garden.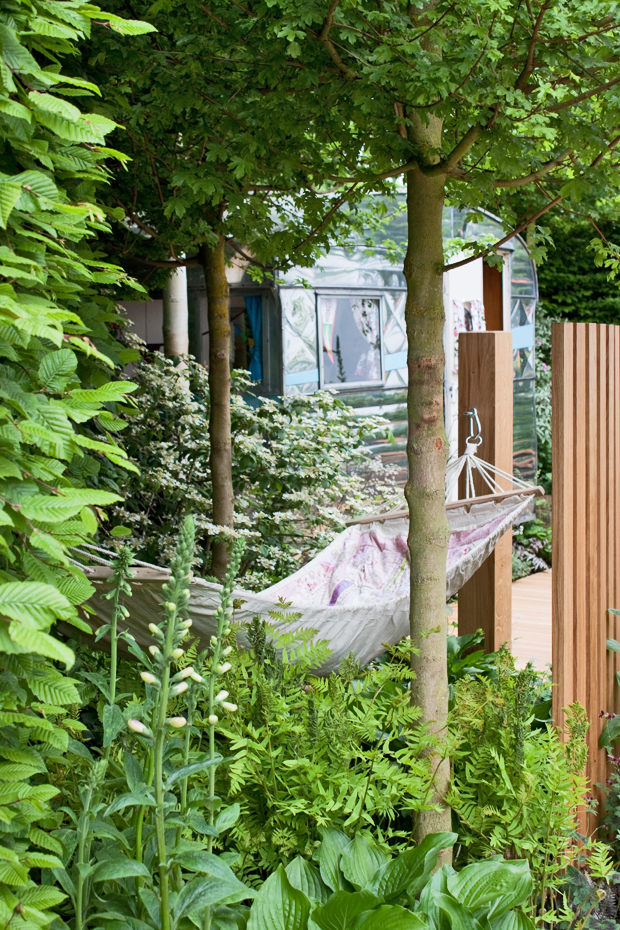 And from Common Farm Flowers, a smallholding in Somerset, are cut flowers decorating Doris.
'A Celebration of Caravanning' was designed to be a real garden, rather than a concept garden and I hope Jo's design has inspired you.  Be it to consider introducing a new variety of flower into your garden, accessorising with one of the Laura Ashley products in Doris or even moving your caravan to the bottom of your garden.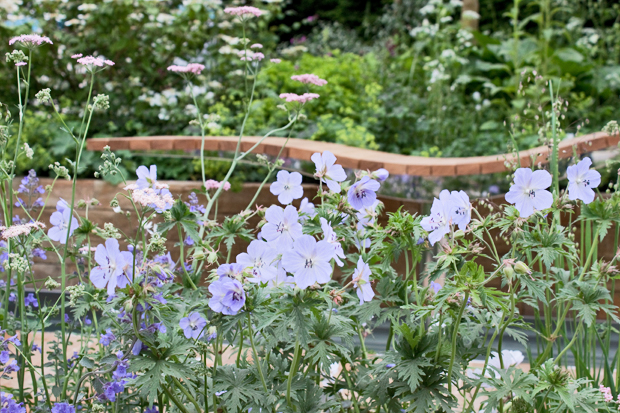 For me personally, it totally captures the feeling of taking a holiday in Britain in the summertime. And with the trend in staycations being on the up, perhaps you may like to consider a caravanning holiday this year?
You don't need to own one…Doris was leant to Jo by Vintage Vacations which has static vintage caravans on its site on the Isle of Wight.  You could even stay in Doris or one of her relations…Roger, Stanley or Gloria!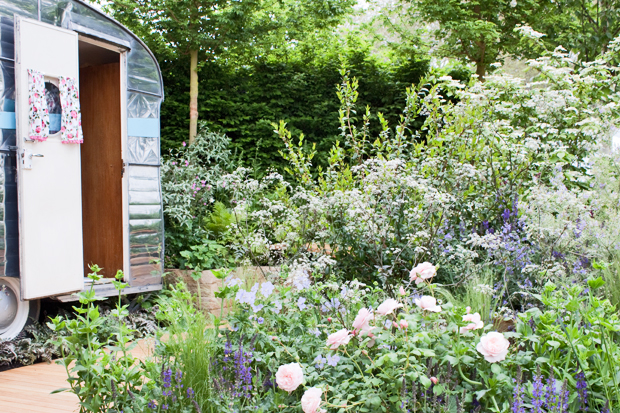 Many congratulations to Jo on winning a Silver-Gilt for her first show garden at the RHS Chelsea Flower Show.  If you're visiting the show, do stop by her gorgeous garden.
P.S. If you'd like to see how the garden developed, do pop over to my blog, Flowerona
Rona Wheeldon