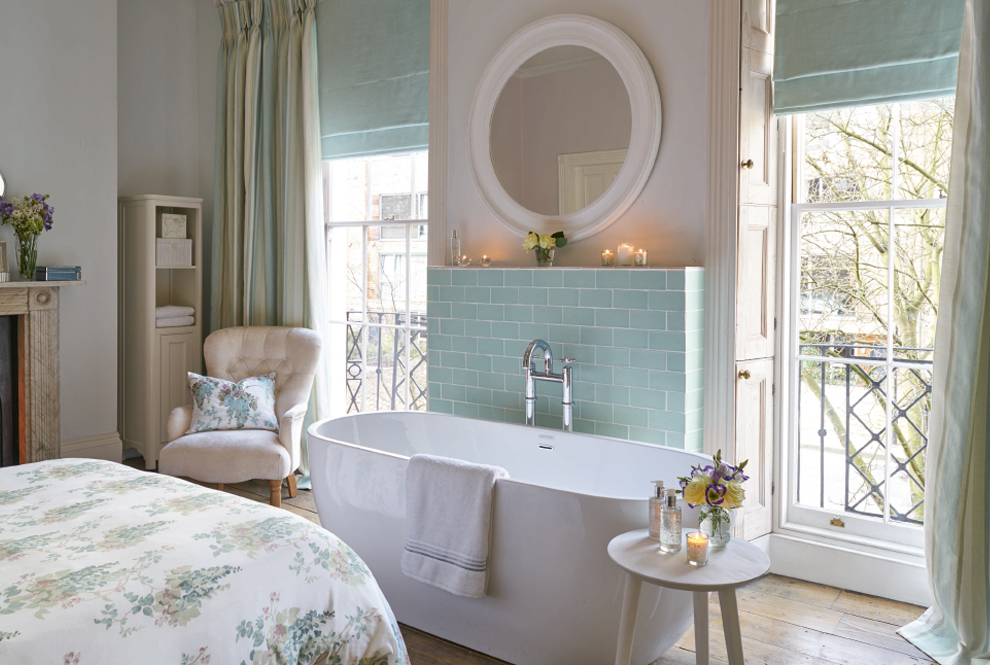 It's time to update your bathroom in 2018 read more
With 2018 in full swing it's a nice time to start updating your home and really getting stuck into giving your home a new lease of life. One of the rooms we sometimes neglect to consider is the bathroom so join us as we run through our top tips to give your bathroom some much needed TLC
Towels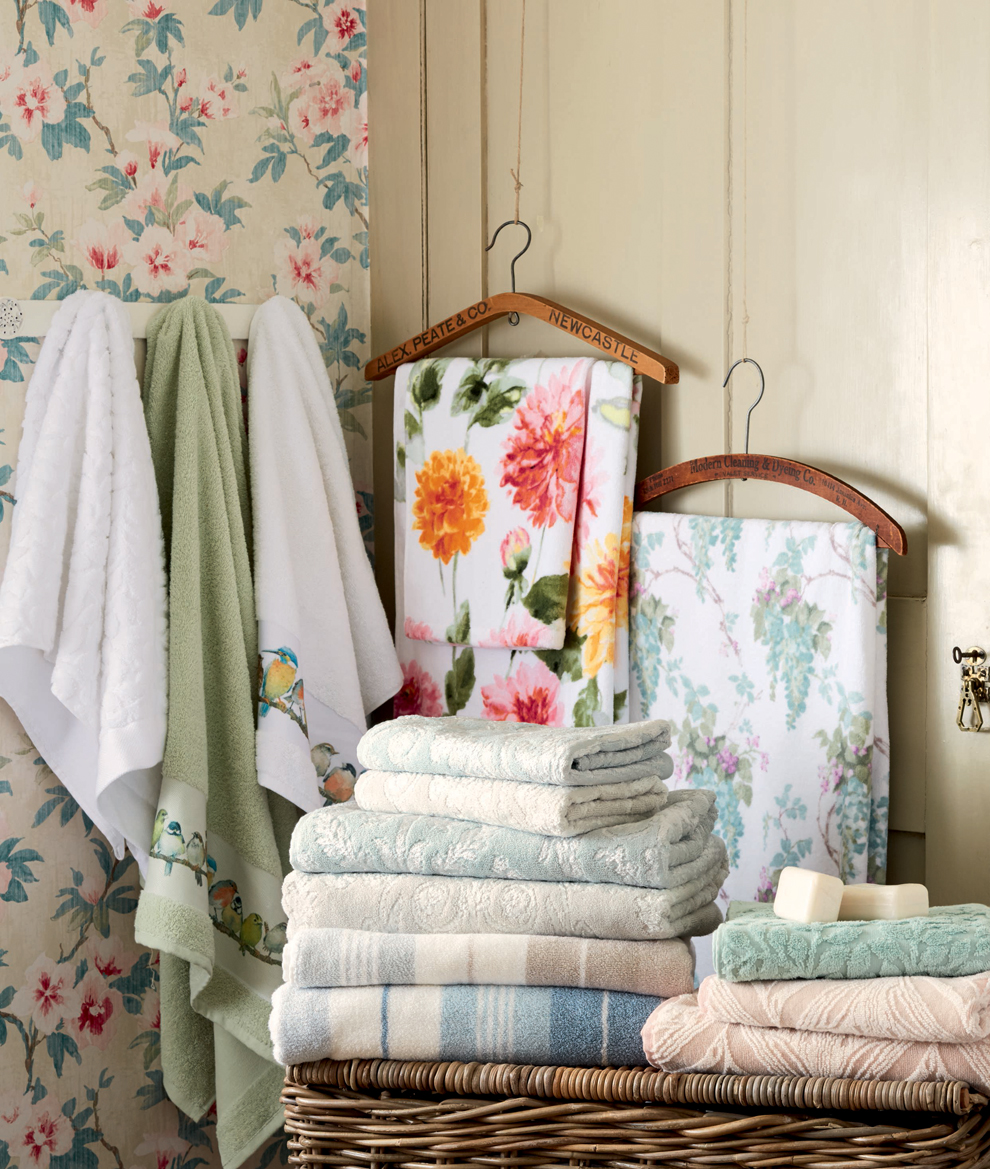 You can't have a bathroom without towels so lucky for you we have a wide variety of cuddly soft Laura Ashley towels to keep you warm after a lovely bath or shower. We have stunning printed or sculpted towels and even our much-loved garden birds get their own towel version. If you have a more nautical feel in your bathroom then our striped designs are more suitable and who could forget our popular Laura Ashley branded towels.
Mirrors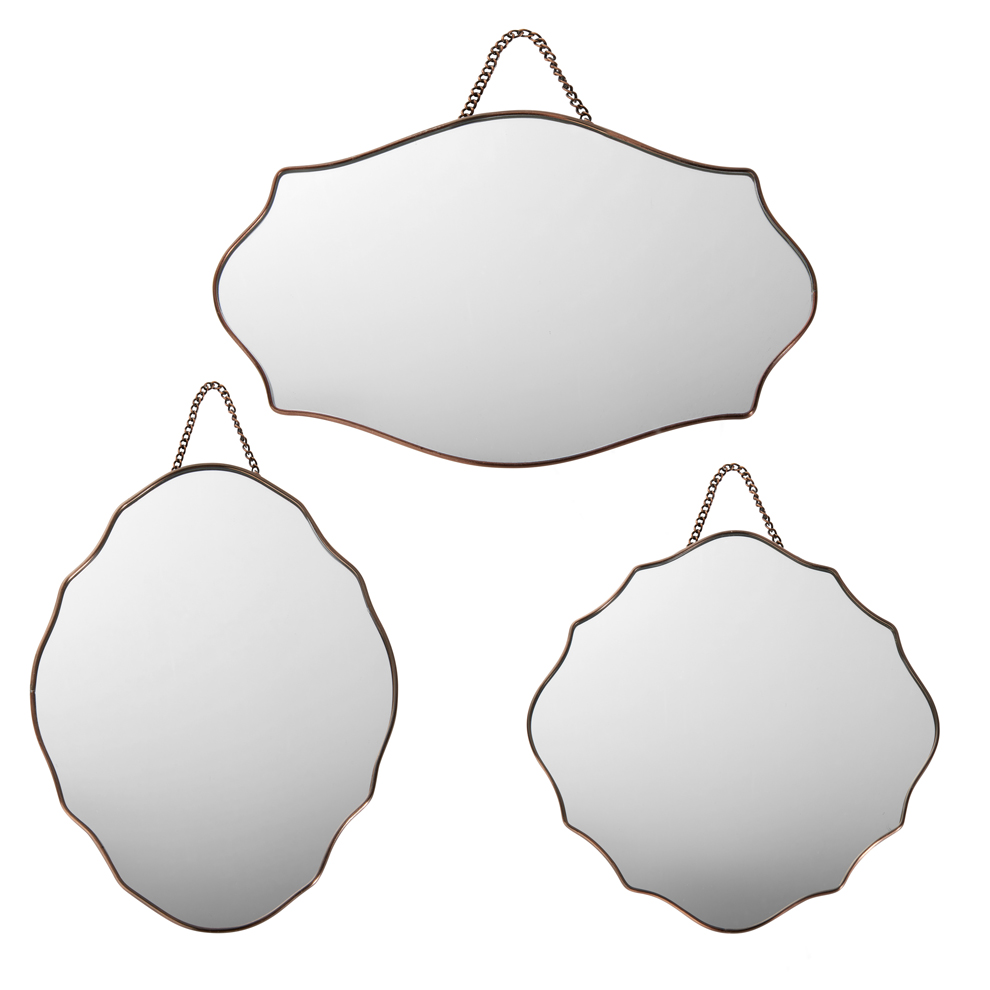 Mirrors are the ideal addition to your bathroom as they not only help you see how fabulous you look they can make the room look larger with a simple trick of the eye. This Set Of 3 Copper Effect hanging mirrors can help make your mirrors more of a feature if you wanted a more vintage feel. Or for those after a more traditional bathroom look our Seriana Rectangular Mirror is the one you need!
Toiletries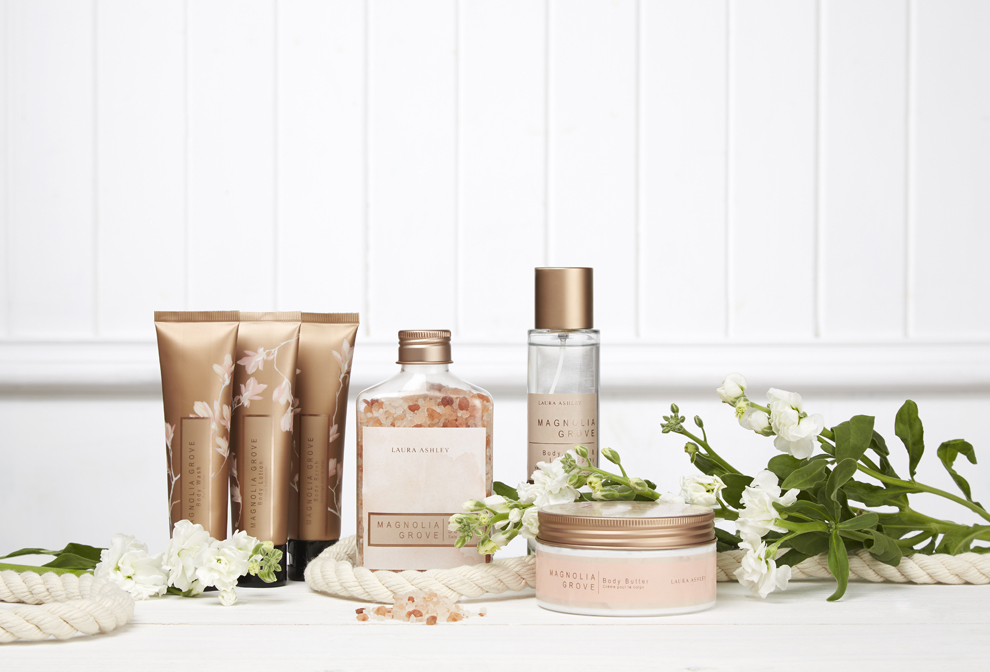 Pampering yourself shouldn't be a one-off occasion, instead, you should ensure you treat yourself every day as part of your daily routine. Our lovely scented toiletries deserve to sit pride place whether you want soaps, lotions or bath salts we have quite the collection.
Bathroom Storage Baskets
Our stylish range of storage baskets make the perfect place to add toiletries and toilet roll and our Grey Rattan Laundry Basket makes holding dirty washing an art form.
Bathmats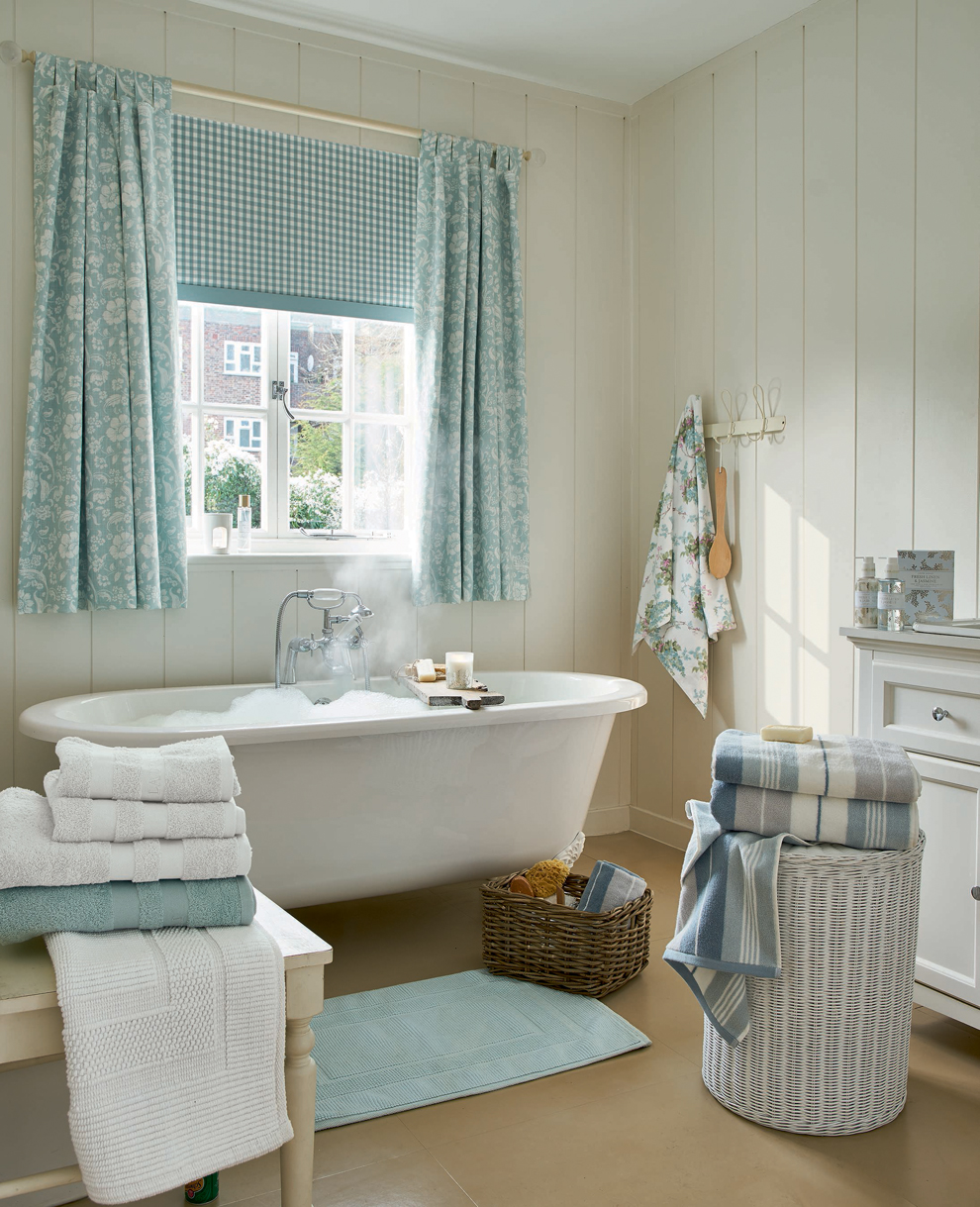 After a shower or bath there's nothing nicer than stepping onto a cotton soft bath mat so ensure your feet are protected against a wet floor. Our Cotton Bathmats come in a range of colours so you'll find one to suit your colour scheme.
Be sure to check out the Laura Ashley Bathroom Collection and our gorgeous range of tiles with British Ceramic Tile!
What changes will you be making to your bathroom this year? Let us know below or on Twitter @LauraAshleyUK