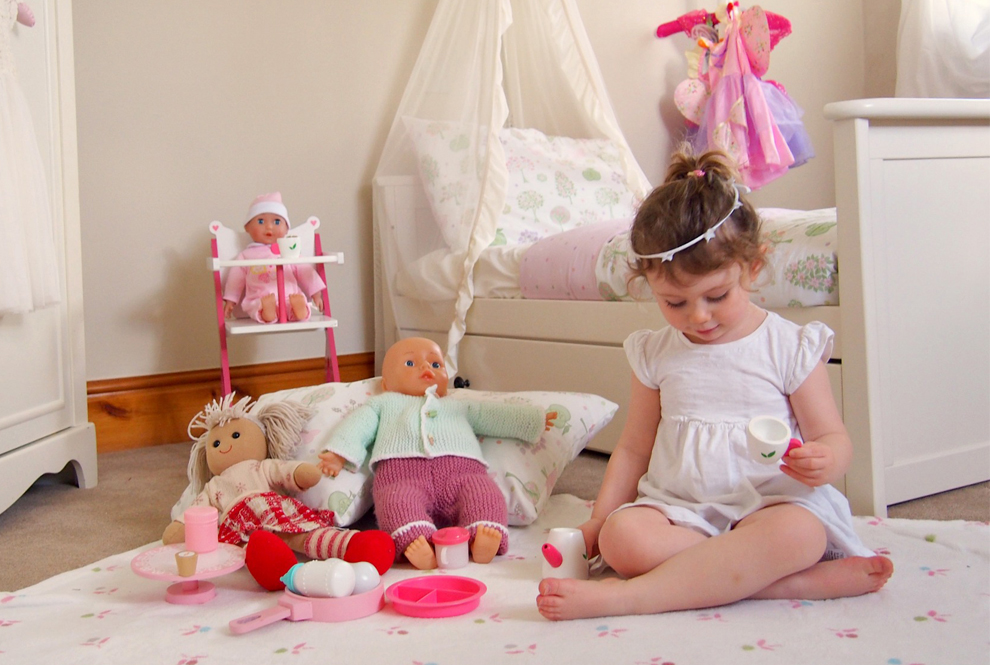 Sharing her daughter Olivia's beautiful bedroom, join us as blogger Mary Louise talks us through her styling inspiration... read more
Decorating your little ones bedroom is quite the exciting interior project to embark on. Whether you dream of creating the perfect bedroom fit for a princess, complete with a magical fairytale inspired theme, or washes of pastel perfect with floral details – planning her very own playful retreat is a fun adventure to be had together.
Transforming her daughter Olivia's bedroom into pretty haven to rest her head, lifestyle blogger Mary- Louise (My Modern Mummy) shares her inspirational bedroom styling using our much-loved Esme range. Talking us through what she had in mind for the bedroom make-over, join us we take the grand tour…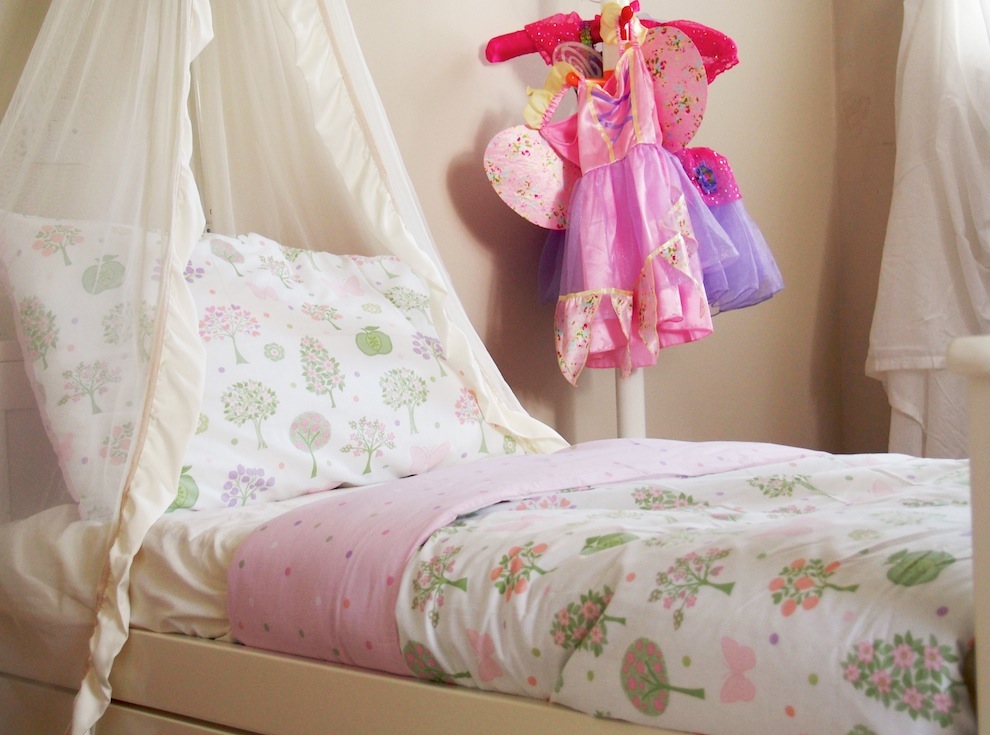 Olivia is no longer a baby or a toddler, she seems to be growing up far too quick! The previous style of her bedroom was the decor of her favorite cartoon character. The bedroom was bright and fun but vastly became too babyish for my little lady. I was desperate to tone down the colors and redecorate her room with some subtle colors and calm designs. Olivia is a very laid back, girly girl, so I started to search for a simple change.
I instantly fell in love with the Esme range because of the country feel. We have recently moved house and Olivia's new bedroom has fantastic views over the countryside. The Esme range looks fresh and gives a sense of tranquility which is just what I wanted for my daughter's room. I hope for her to feel relaxed and safe in her new surroundings.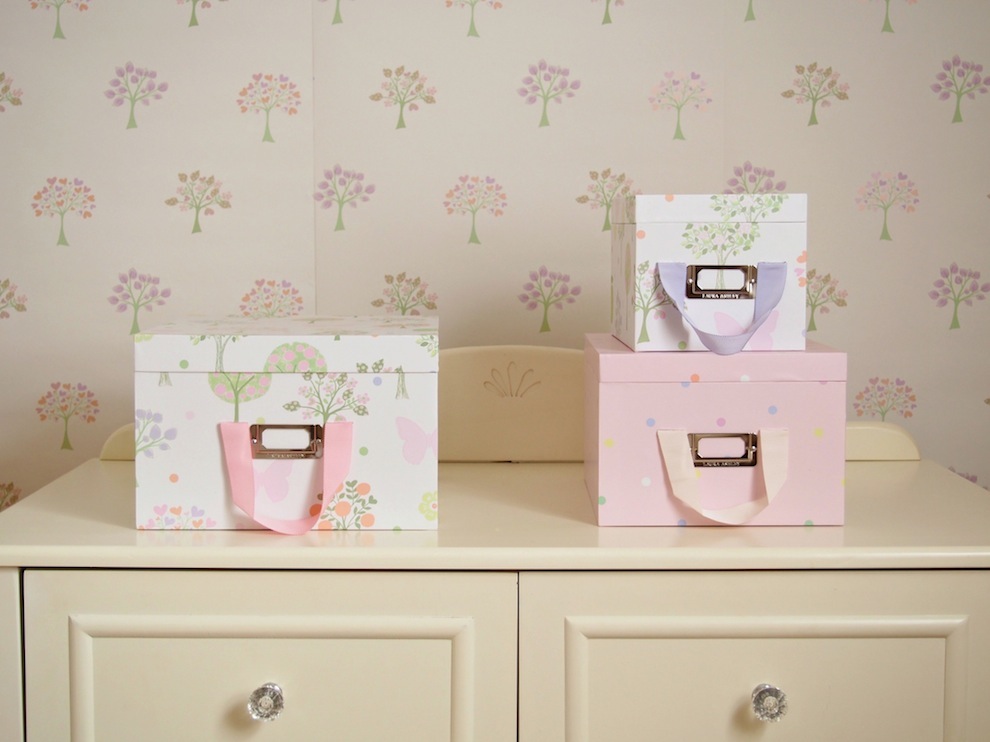 Esme Wallpaper | Esme Pink Storage Boxes
I had a really good head start in styling Olivia's bedroom as the room was literally a blank canvas for me to play with. The walls have recently had a fresh coating of neutral paint and so I went ahead and had one feature wall wallpapered with the Esme print. The Esme bed set compliments Olivia's cot bed perfectly and is reversible to match the patterns of the storage boxes. The storage boxes not only look great but are also sturdy and deep enough to hold trinkets and photographs.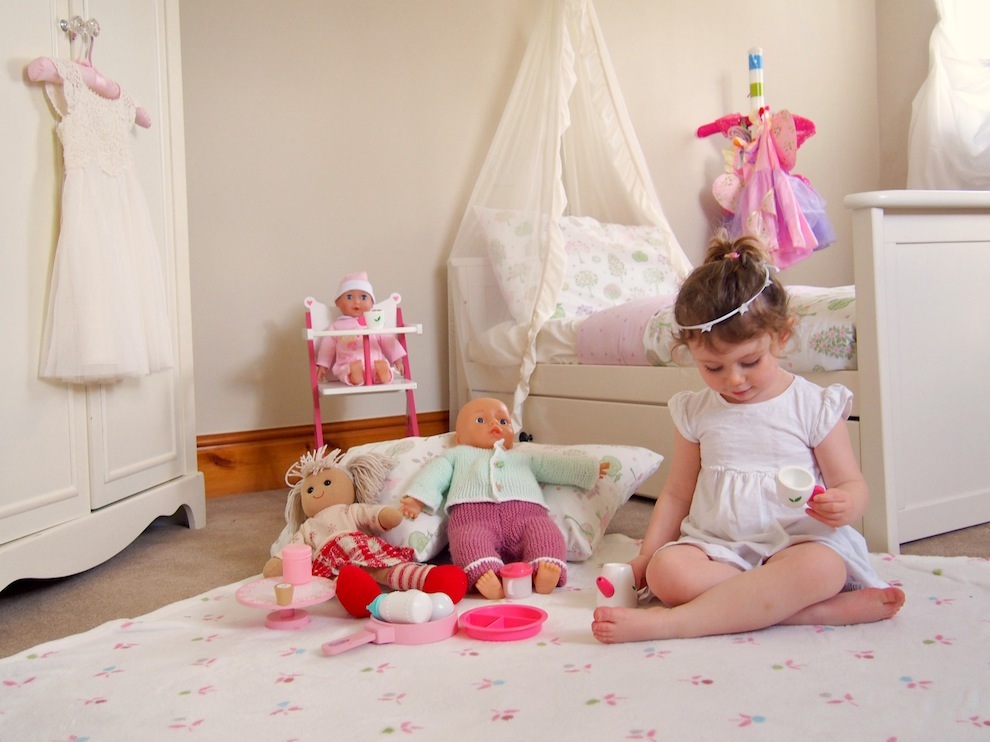 The children's range has a simplistic colour theme and so it was effortless in matching pieces together. I opted for a fleece blanket from the Cottage Sprig range to break up the patterns on her bed a little. I also selected a string of love heart bunting to display across the main curtain rail.
2015 is the year of which my creative side will be unleashed and with lots of help and tuition from a local machinist. With this in mind, I used my sewing machine to create two cushions with the two yards of Esme fabric. With the little fabric left over, I plan to sew a cute apron for my little girl to wear whilst crafting and cooking.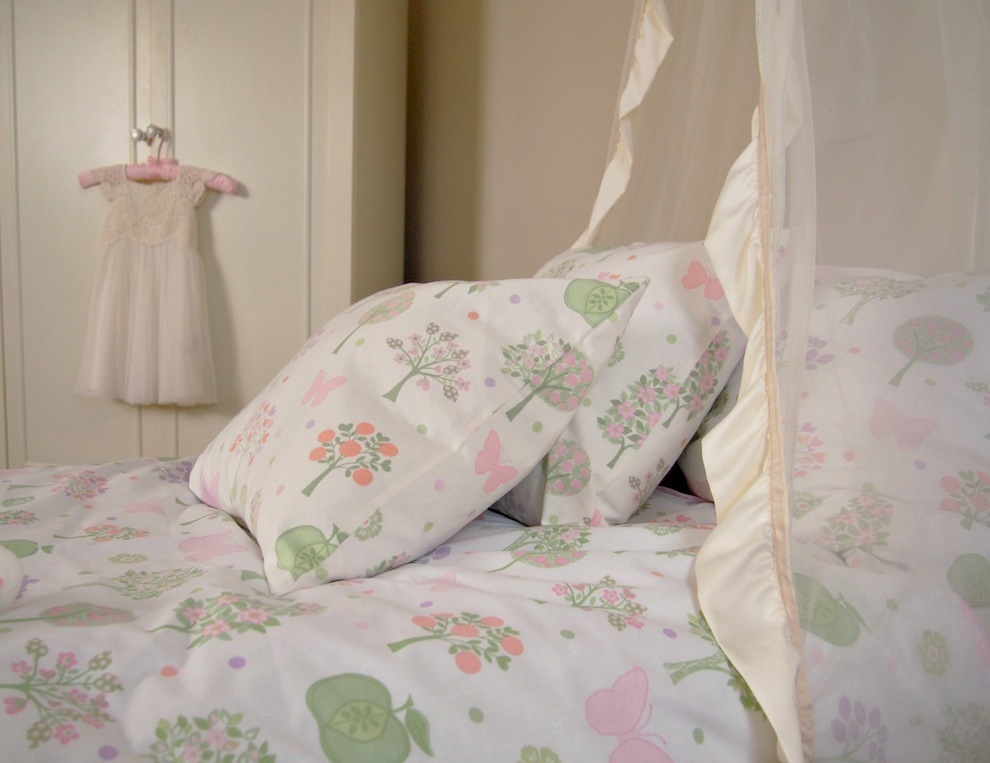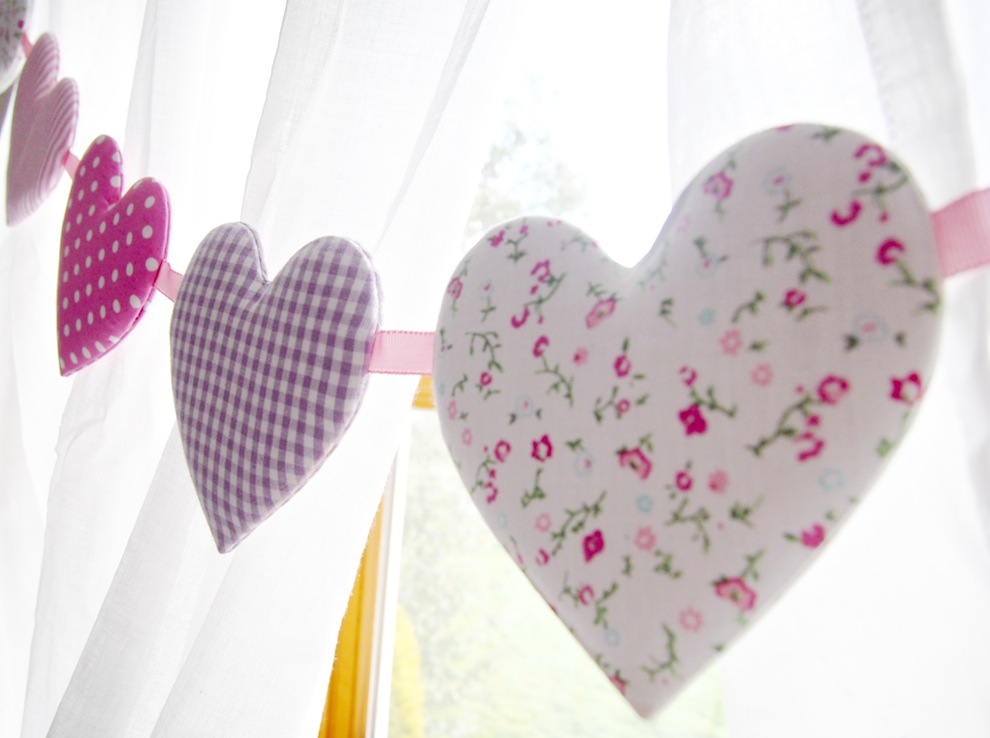 Designing the form of Olivia's new bedroom was made so much easier by good quality products. My daughter and I love to craft, so we spent some time together making pretend flowers for her bedside table. We used paper cupcake cases, buttons and straws and got to work on putting our home made touch on the finished project!
Such a wonderful transformation! A fabulous bedroom for Olivia to sleep, play and relax – we would have loved this bedroom growing up. For more inspiring kid's bedrooms, take a peek at our Spring Summer catalogue and then shop the look here.
Stay up to date with Mary Louise's  interior journey and Olivia's adventures on her brilliant blog My Model Mummy.