Blogger Lucy shows us how to create a shared bedroom for siblings to enjoy... read more
Siblings sharing a room can be a tricky task and is often all too inevitable, and making it harder is when they happen to be brother and sister! Injecting a little bit of both personalities into one space is a daunting task for any mother and can be a worrying factor for the little ones. Not one's to take a challenge lightly, we decided to put a blogger to the test, so we invited mum Lucy from Dear Beautiful Boy to get her creative hat on and show you how it's done…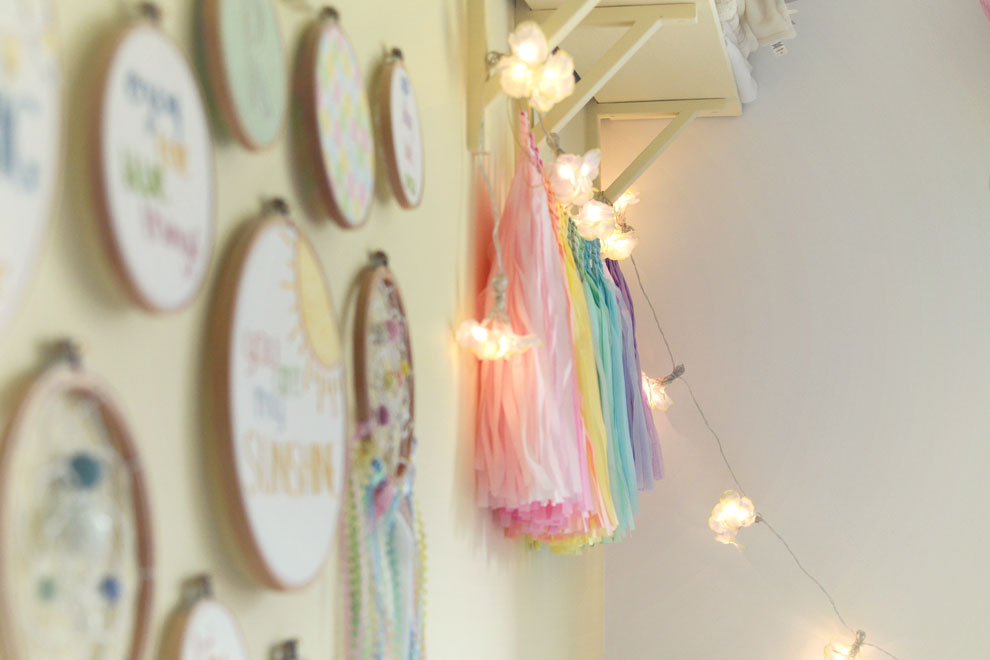 White Hydrangea String Lights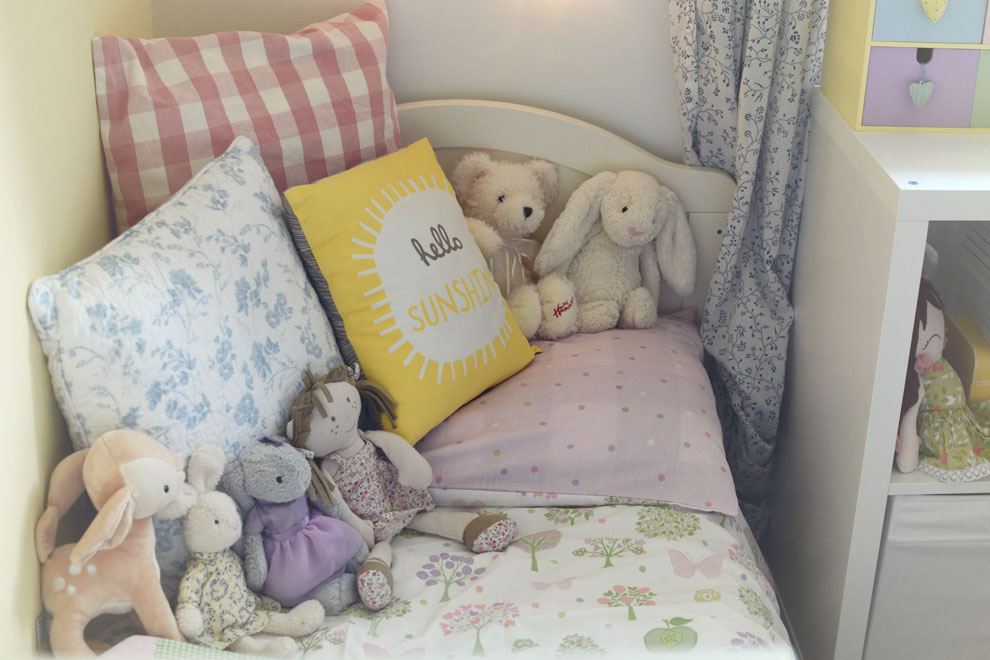 Esme Bedset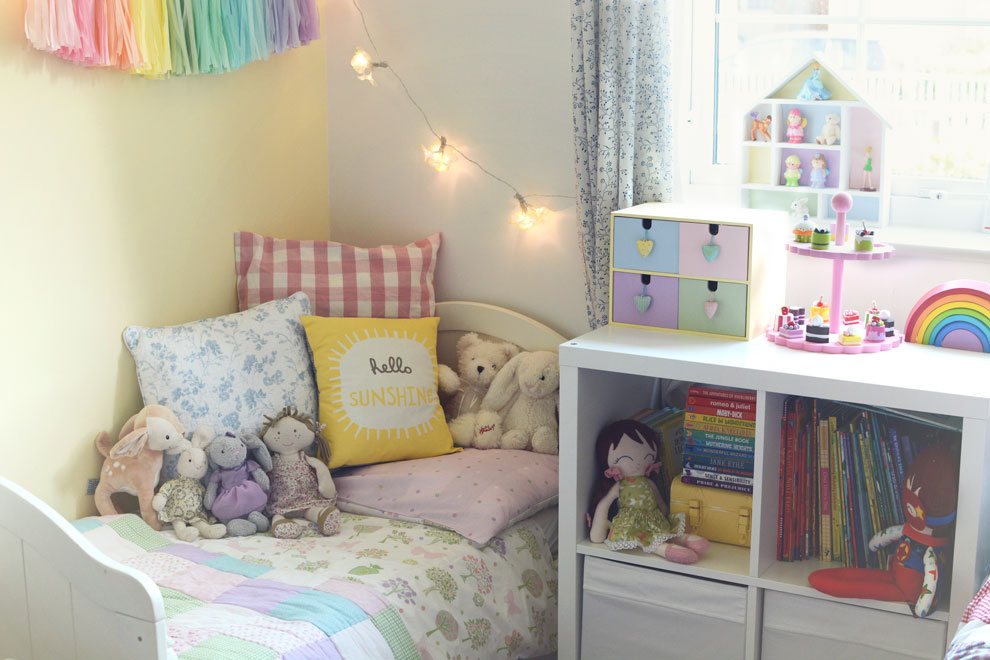 We always planned for our children to share a bedroom from the very beginning and as we chose not to find out the gender during either pregnancy, we'd stuck with a nice gender-neutral colour scheme of primary colours and white which suited them both.
But as our little man and our little lady have grown, and more of their personalities and individual traits became apparent, I began to really crave the opportunity to give them each a space that was more 'them'. I wanted to avoid completely redecorating the room, but I wanted to find some way of putting their own stamp on the room too.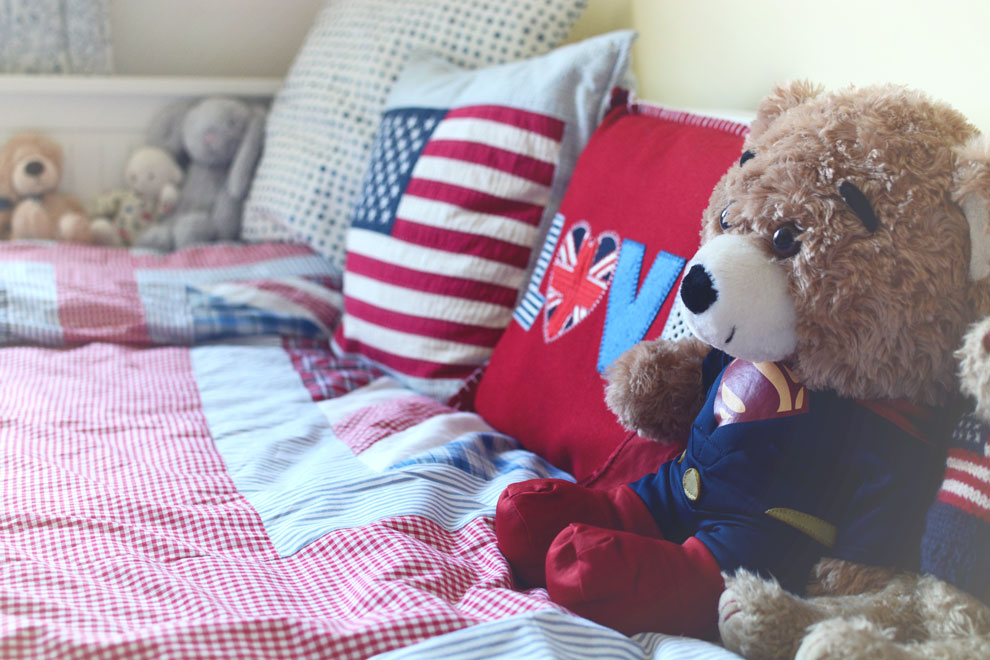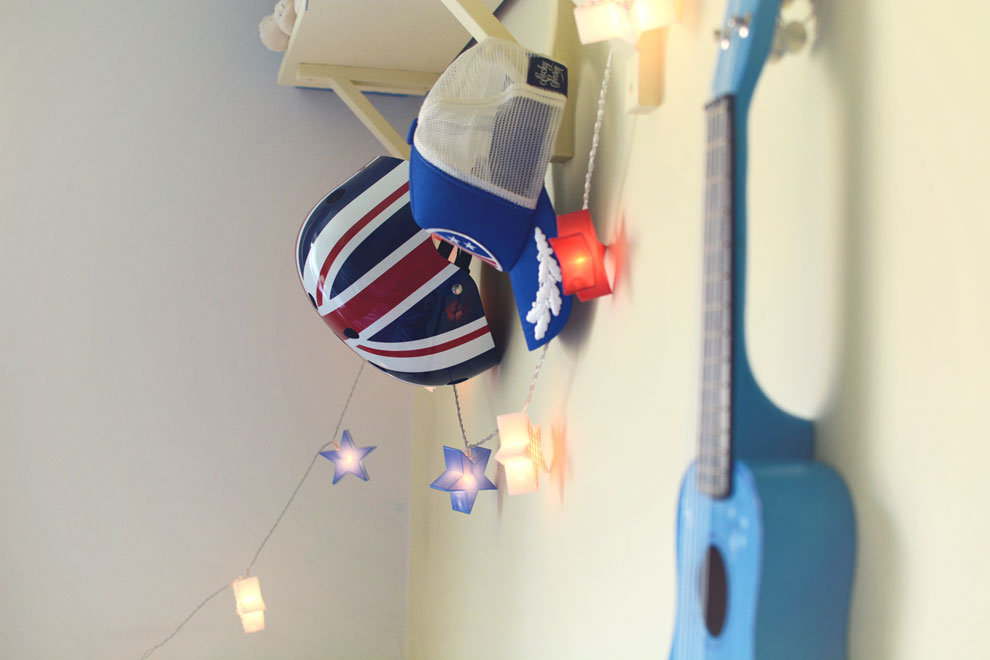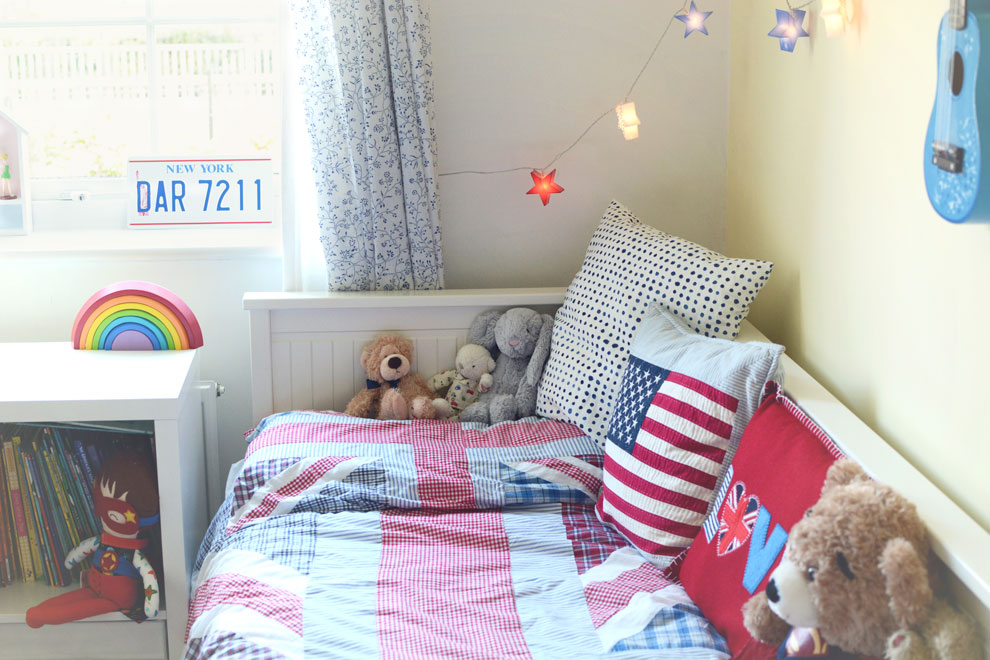 Harry Blue and Red Union Jack Cotton Duvet Set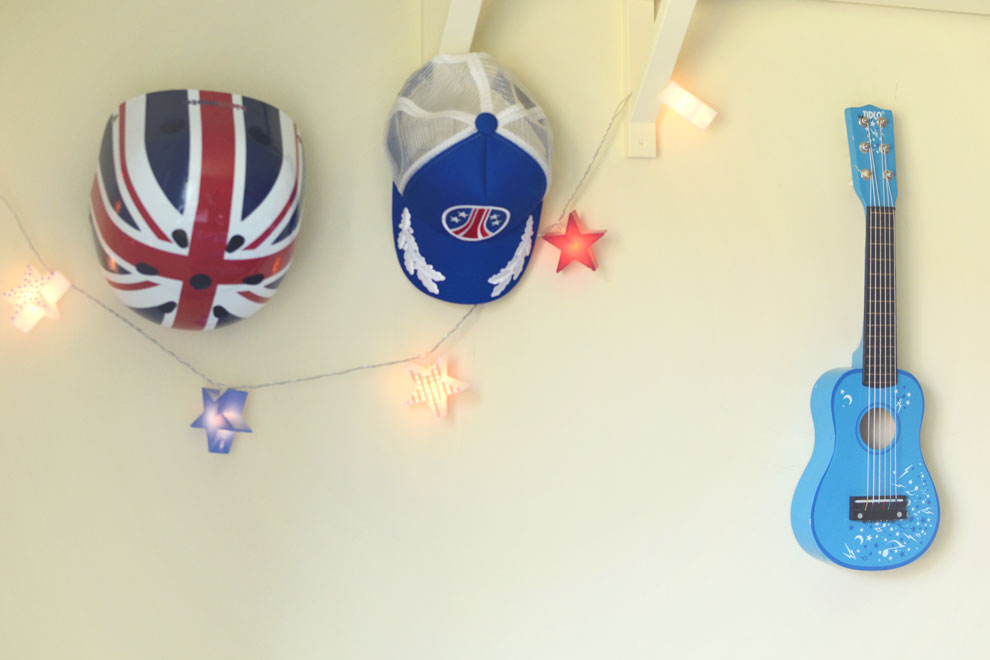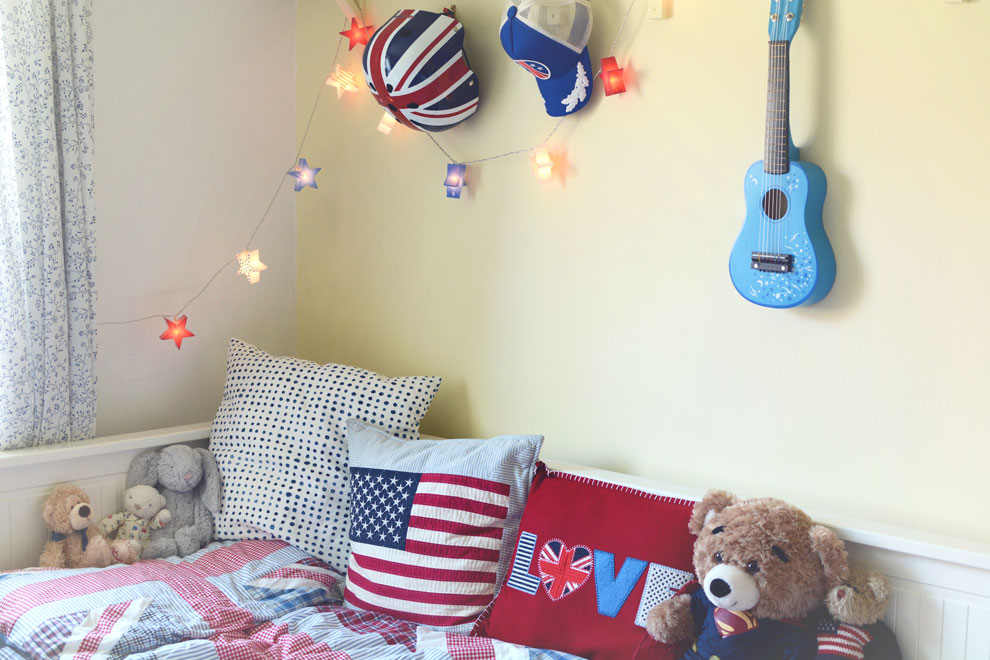 The main idea that kept coming into my mind, was that I should just draw a line down the middle of the room, and make one side hers and one his. And ultimately this became my inspiration. While I didn't physically draw a line down the room, I decided that I could accessorise one side of the room for him and the other for her, and give them clearly defined 'zones' of their own but within the shared space.
Colour played a big part in how I divided the space, with all his details and accessories in the palette of red, white and blue; while her side was firmly in the pastels colour scheme. Cool union jack bedding for him, and pretty floral bedding for her; dainty hydrangea fairy light on her side, patriotic star fairy lights on his. I tried to mirror certain elements on each side so that it felt cohesive as a whole; for example they both have three cushions on their beds, but with totally different designs.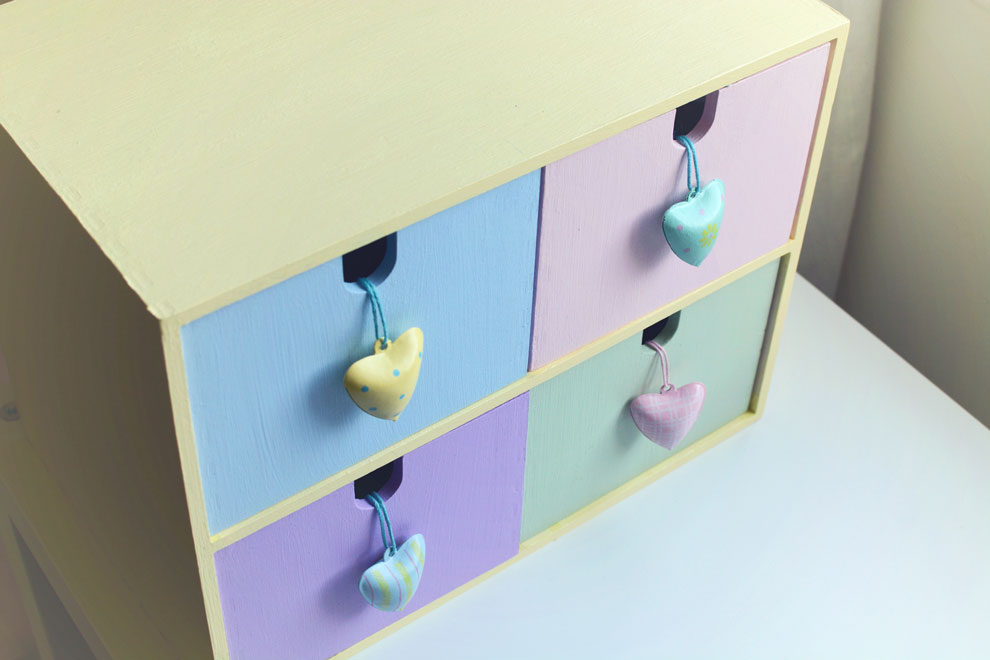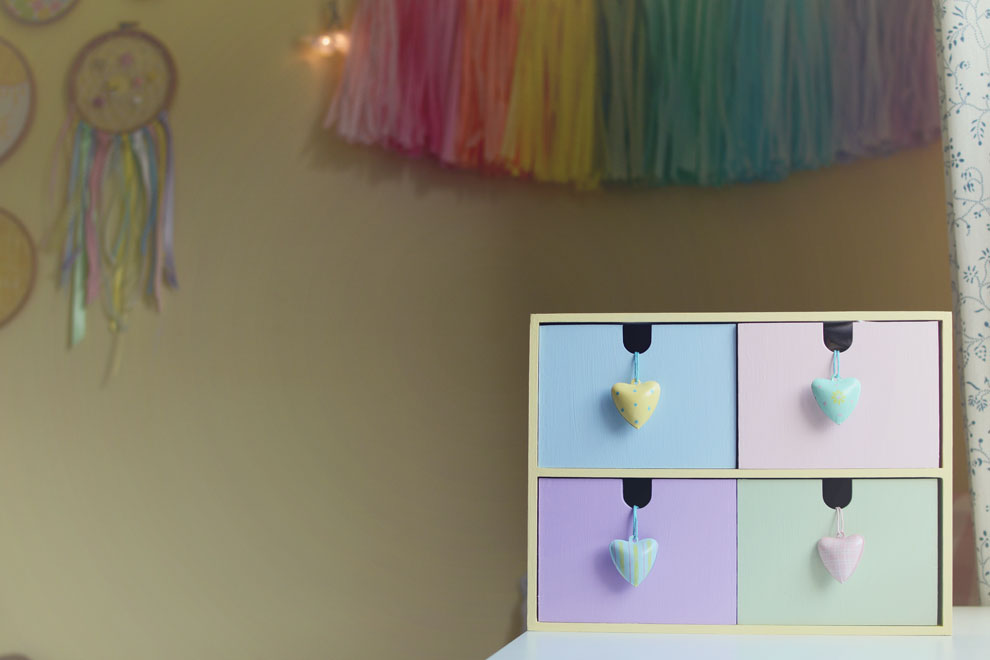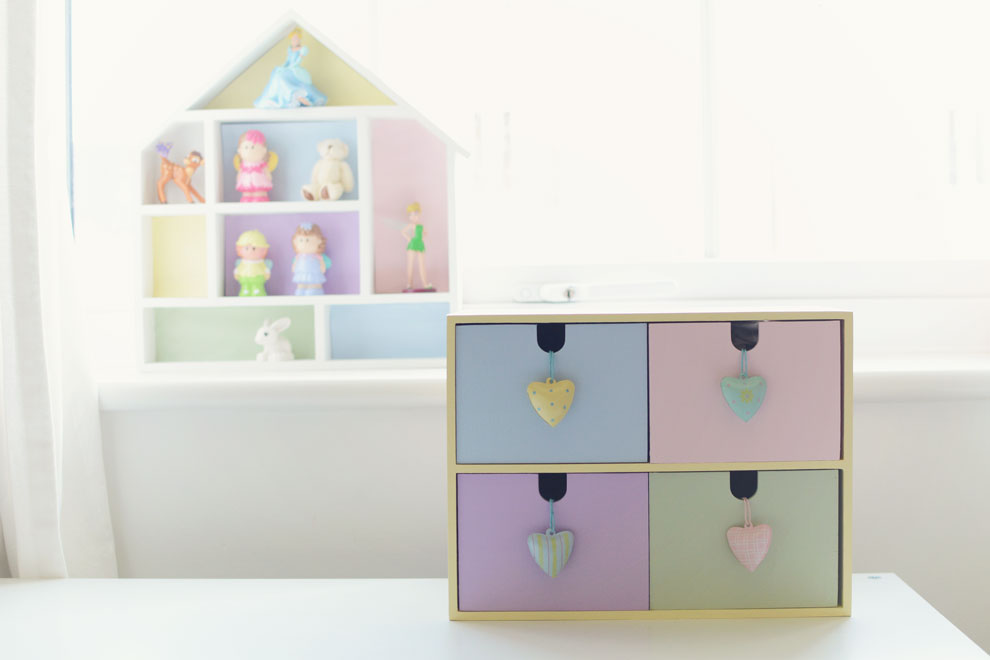 Kids Paint in Lemon Sherbet | Candy Floss | Icicle | Peppermint | Fondant
I loved upgrading a simple set of mini wooden drawers with some of the Laura Ashley's Kids Paint to keep my daughter's hair accessories in. It brought the drawers into keeping with the rest of the room, and definitely made a fun little feature. The whole time I was really focused on making the room really personal to them, from the big decisions like choosing colours, to the little details of decorative items; I wanted it to be really them and for it to have a real reason for being there.
The great thing about this little makeover, is that it can all be easily changed again as the children grow, without needing to do major redecorating, and the simple colour themes of their individual sides mean that they can adapt over time, or even be taken further to decorate a whole room when we move house and they have their own bedrooms.
Thanks to Lucy for sharing her room makeover with us! Browse our range of Children's accessories or have a look at our children's bedlinen. Have you ever had to make a room work for a boy and girl? How did you go about it? Share your story in the comments below…