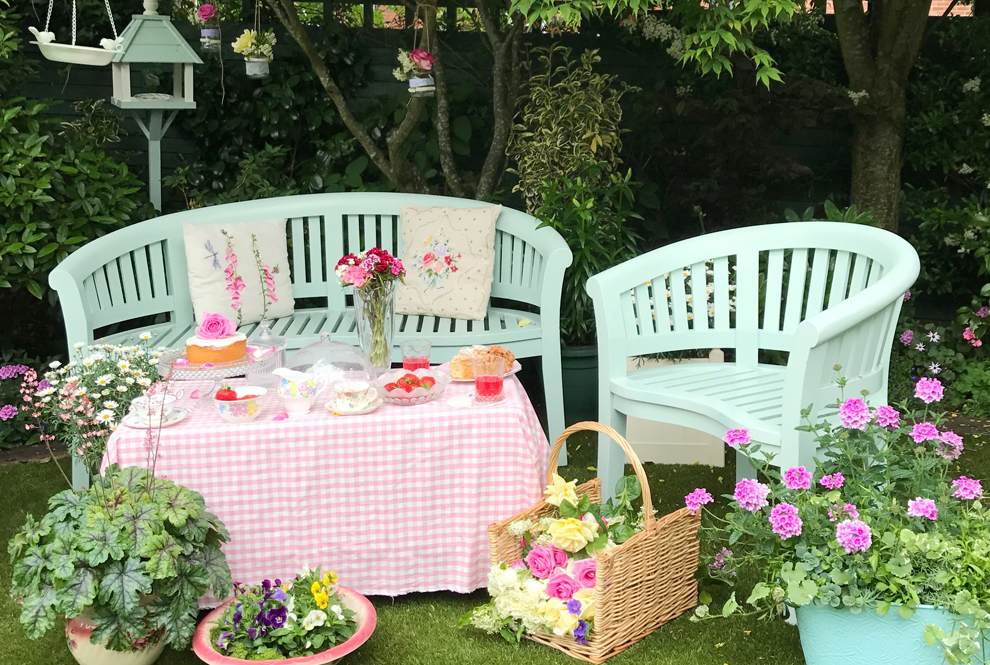 See Laura-Ann's gorgeous garden nook, perfect for welcoming guests this summer... read more
We live for the Summer as there's nothing better than inviting friends and family over and getting out in the garden. But first things first you have to make sure your outdoor space is looking guest friendly and garden party ready. Lucky for us the wonderful Laura-Ann from All That's Pretty gave her top tips for getting your home ready for fun in the sun…
Decorating is most certainly 'MY THING'. I love it!  Unfortunately for my creative side, our house is fully decorated until I can persuade my husband that we need a 'refresh'… I can't imagine that happening anytime soon though. In the meantime, I put my decorative flare to use by planning get-togethers, family gatherings and parties… Any excuse at all.
This little nook in our garden is perfect for summer afternoons to sit with friends and enjoy some cake and tea. So with the evenings getting warmer and all this beautiful weather we have been enjoying recently, I decided to invite a few girlfriends over to do just that.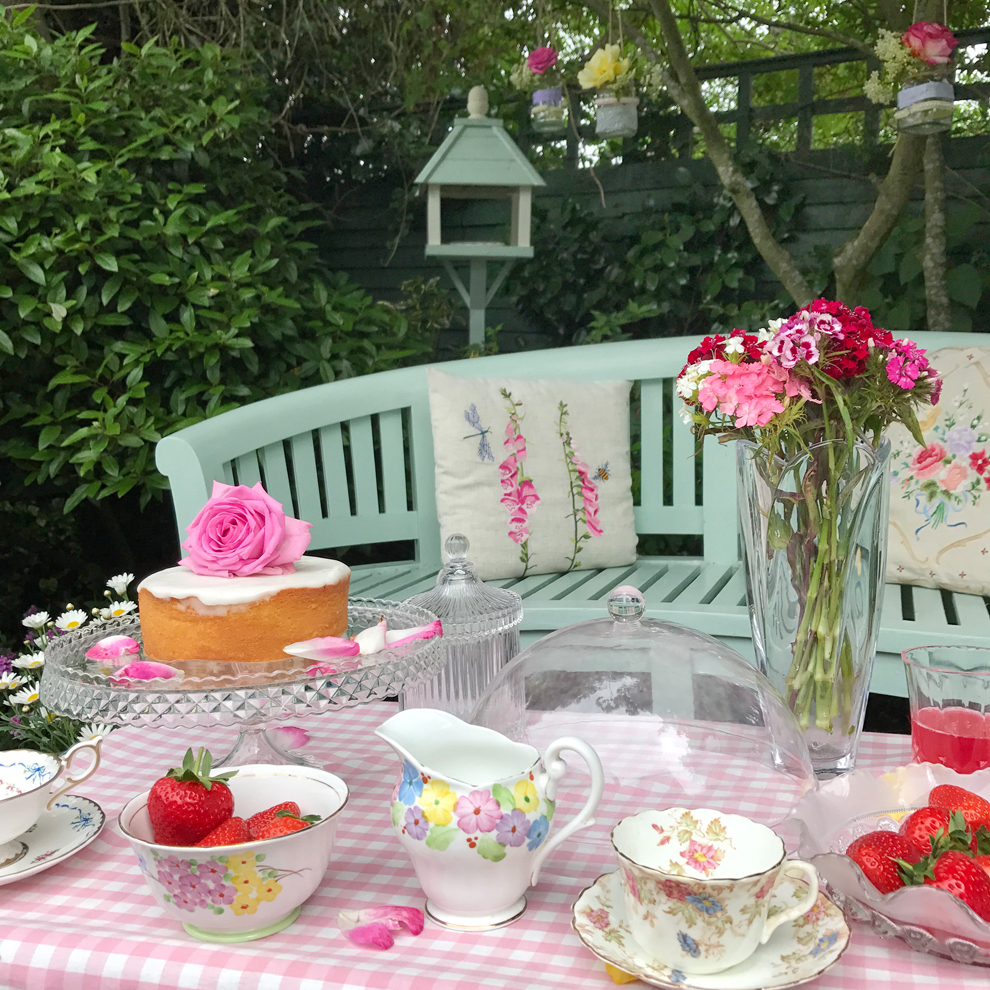 I covered our garden table in Laura Ashley pink gingham fabric to brighten the area up firstly. Our trees aren't in full bloom just yet, so I thought I would add some extra colour with a few decorative jam jars filled with freshly picked flowers.  I used twine to hang them on various branches and the jars themselves were decorated with ribbon and lace. Our Laura Ashley hanging birdbath was a recent addition to our garden and the little birds just love it. They come and go all day and it's so peaceful to watch.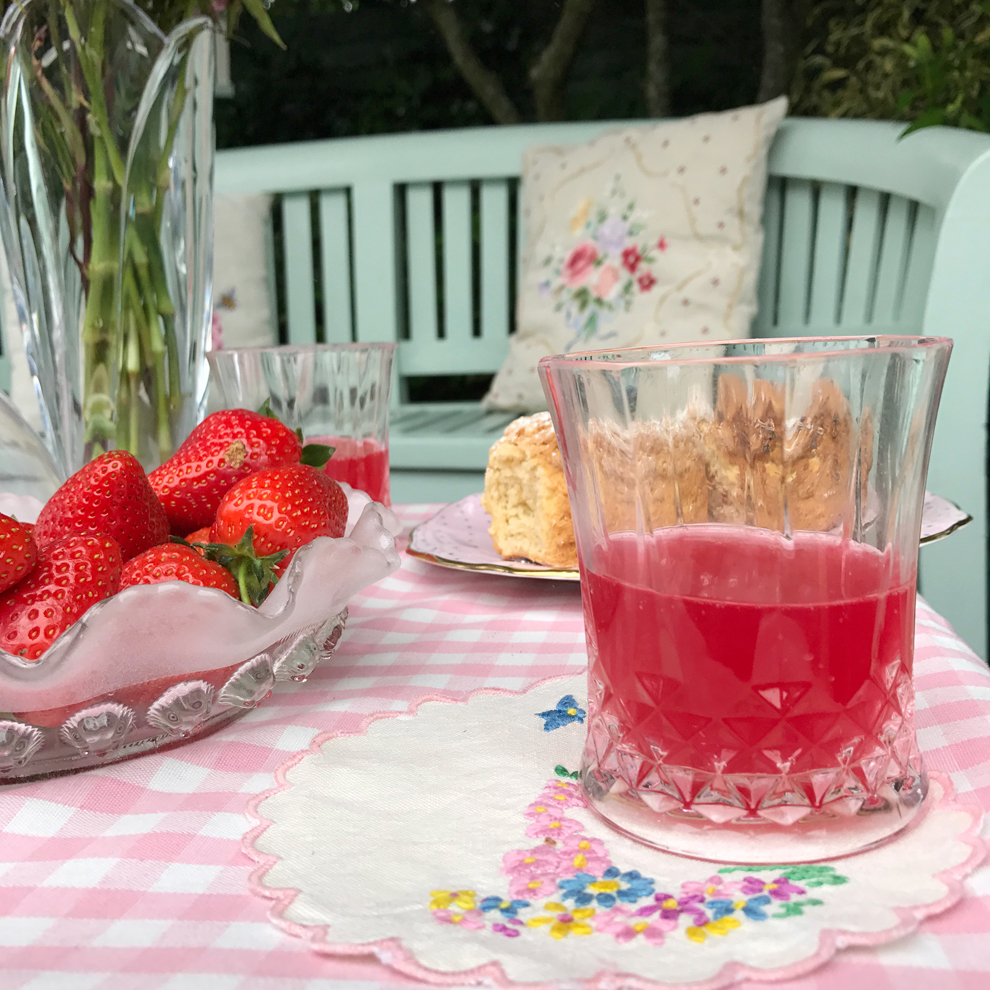 I scattered a few vintage pillows that I picked up in a local charity shop and filled this Laura Ashley petal vase with fresh flowers as a centrepiece accompanied by this Laura Ashley cake stand and matching tumblers. What I love most about both the cake stand and tumblers is that they look like they are cut glass… almost like crystal, yet they are actually plastic and so are perfect for garden parties and family gatherings as nothing is breakable. With a two year old toddler, I can vouch for these being child proof as they have had a few 'accidents' already and have survived unscathed.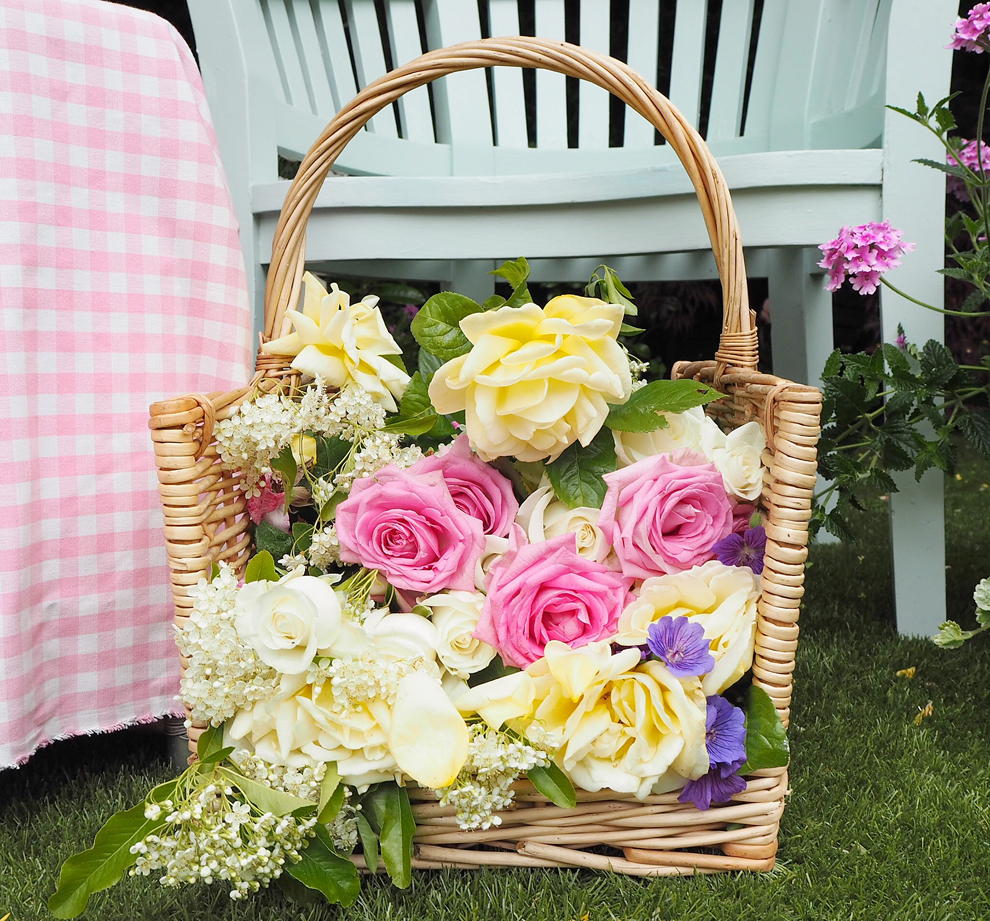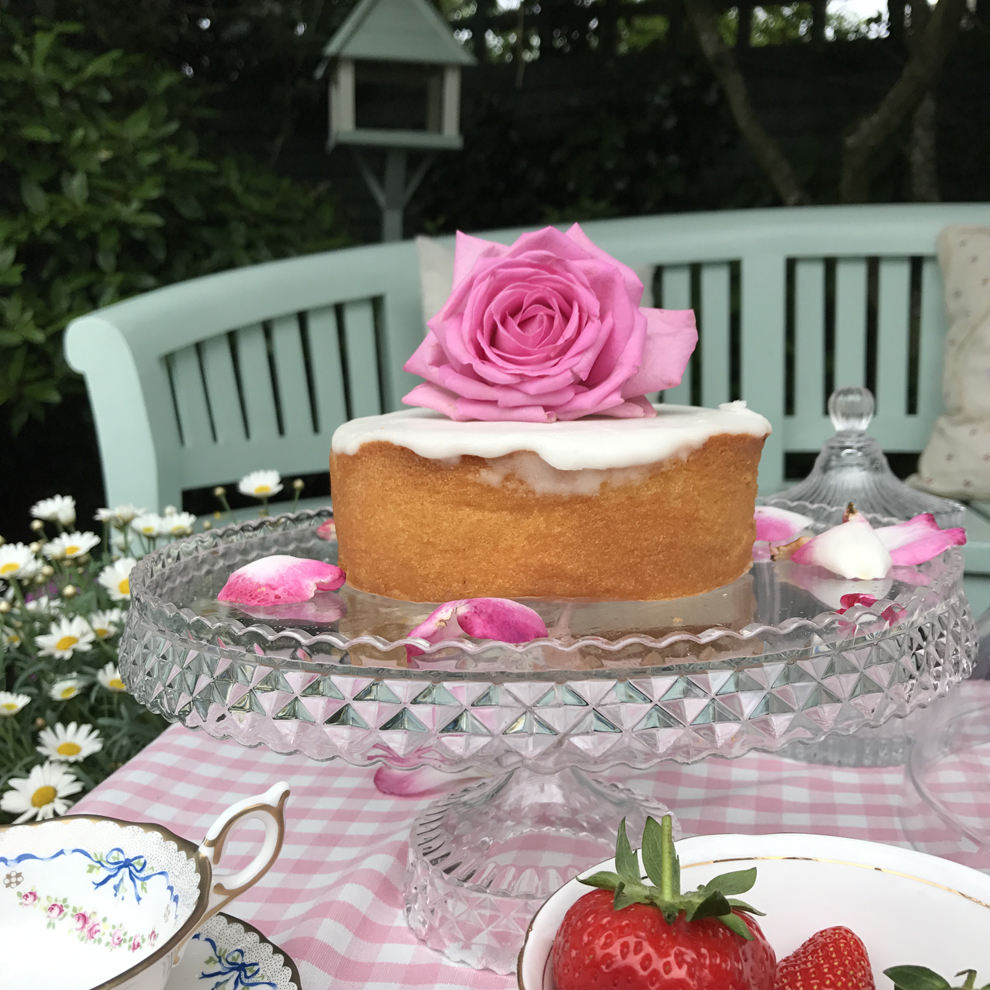 I decided to stick with the floral theme and make some floral ice for my guests, these are so easy to make and always go down really well with everyone as they brighten up even the simplest glass of sparkling water.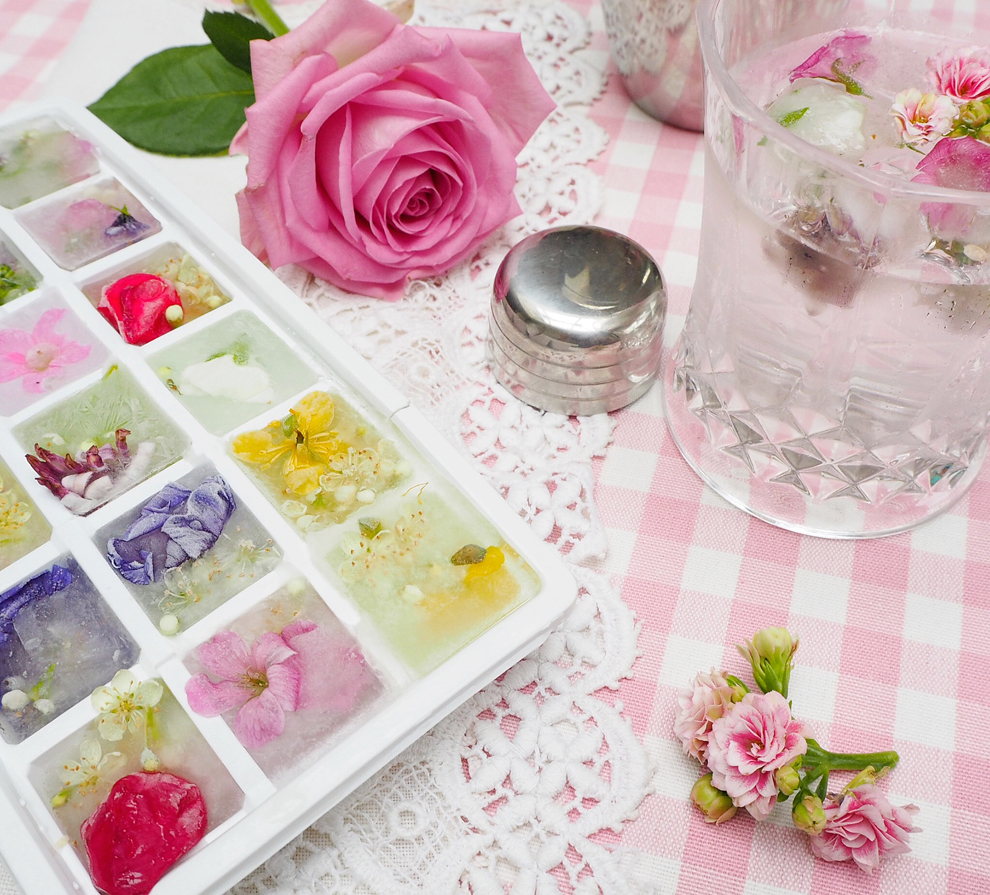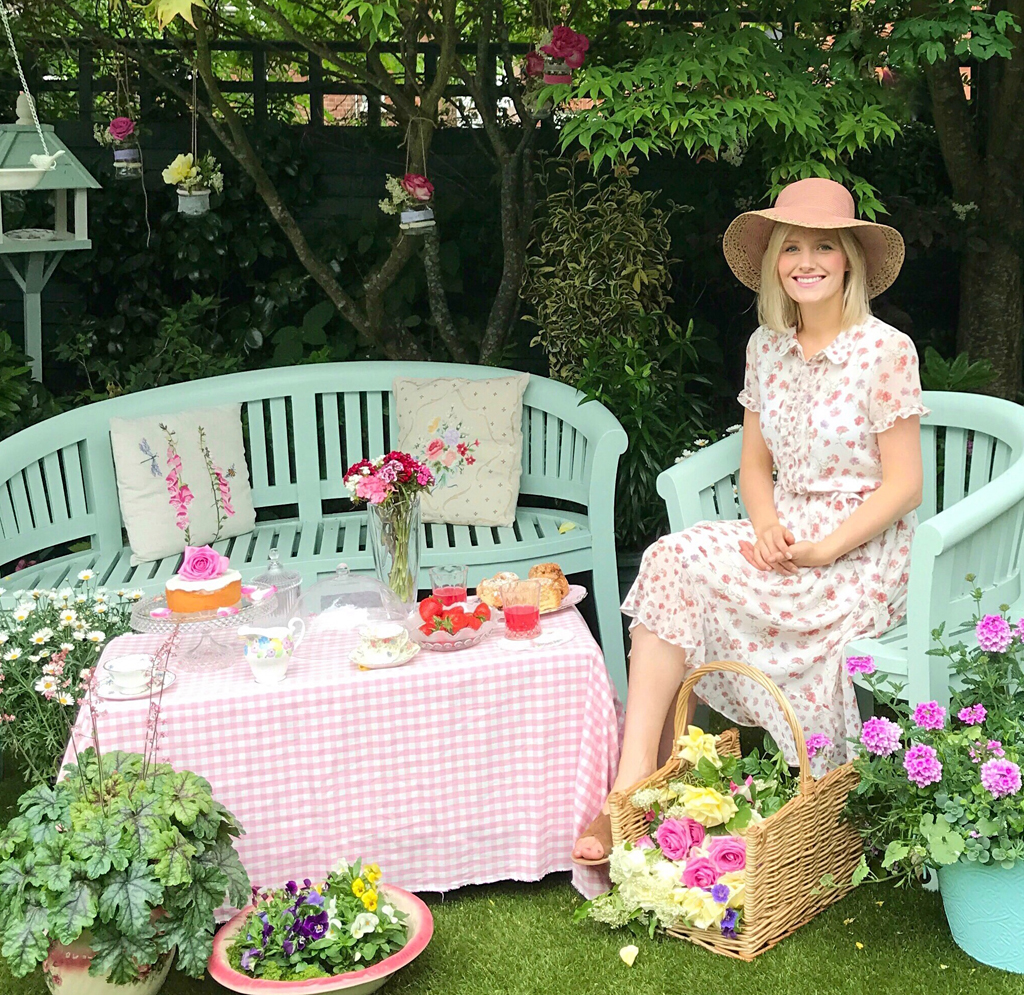 I popped on this Laura Ashley carnation floral shirt dress for the occasion which I fell in love with as soon as I set my eyes on it… floral, floaty and flattering… it will be a wardrobe staple of mine this Summer. Hopefully, we get the weather for it.
Laura-Ann @all.thats.pretty
Doesn't Laura-Ann's garden look gorgeous?! Have you got big summer plans for your garden? Let us know below or on Twitter @LauraAshleyUK