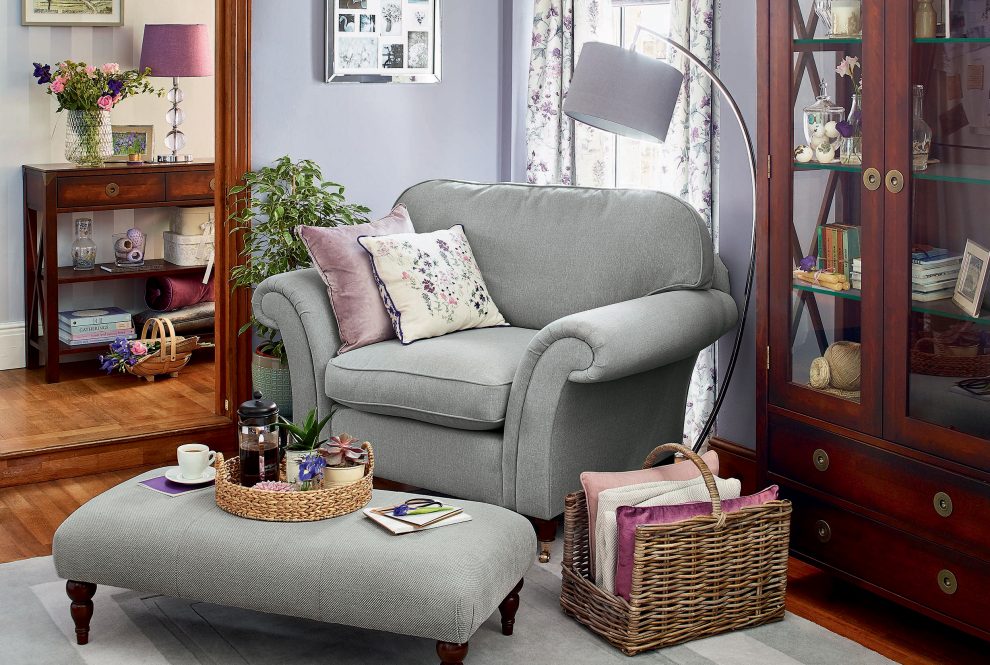 Versatile and fun, shades of pink and purple are perfect for creating classic interior look with a calming ambience read more
Purple and pink are versatile colours that can give your rooms a calming atmosphere while still showcasing their fun side. Used together these colours can give your home a french country feel that is both elegant and homely. Our Wild Meadow collection is based on a pink and purple colour palette—to get the same look there are a few simple principles you need to keep in mind.

Choose a primary colour
To use pinks and purples together effectively it is important to make sure you choose which one is going to be your primary colour. In our Wild Meadow collection purple is used as a base colour while the pinks in the room are used to give it bright pops of colour. How you use these colours will significantly change the tone of your space. For a more country look, using pastel or lavender purple is a great choice. For a minimalist look, a dark or deep purple paired with fuchsia and black is a great combination. Lastly, for a warm toned room using a dusty pink as your primary colour is best—pairing that with darker shades of purple and copper accessories will give your room a look of luxury.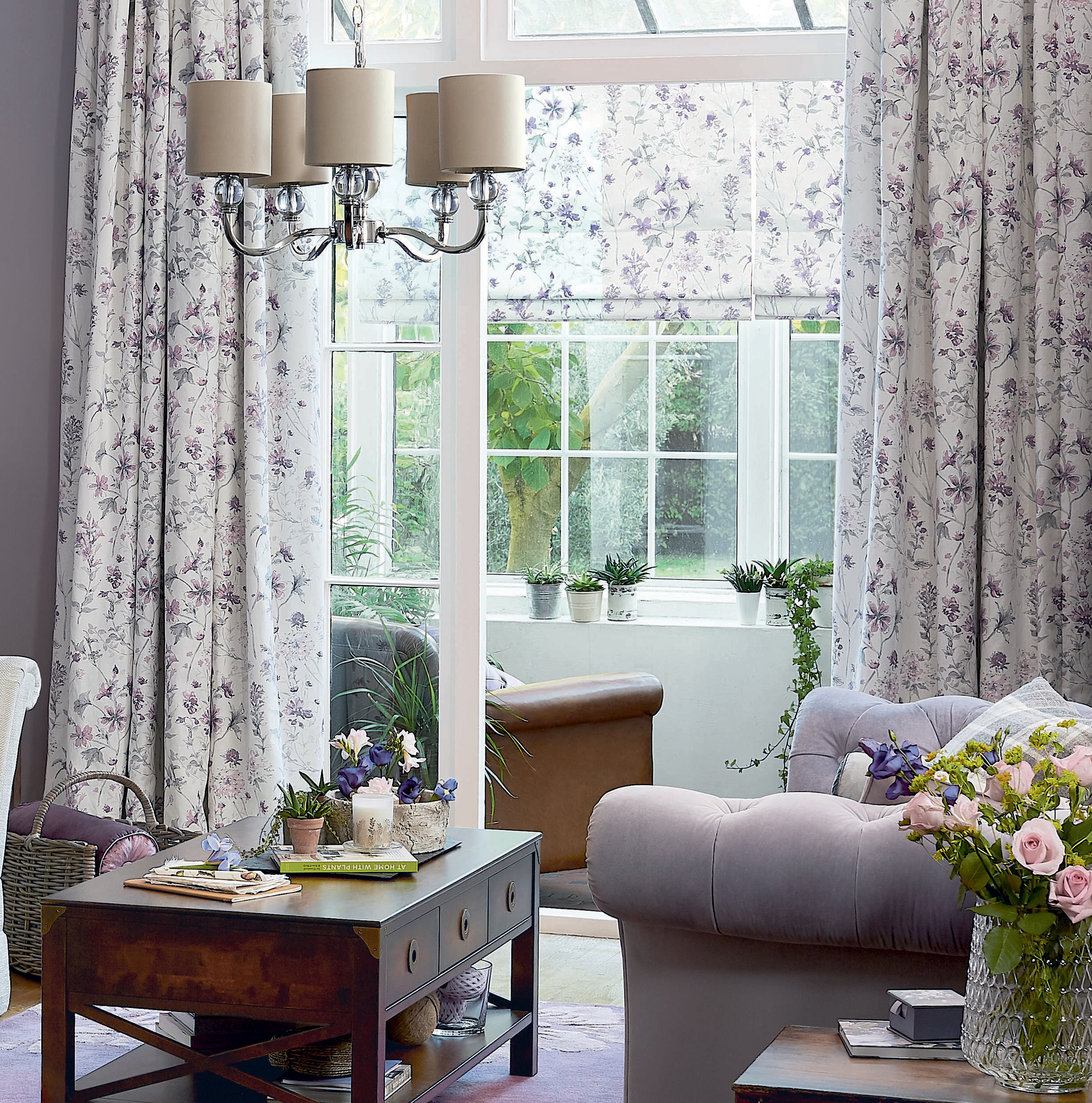 Work with pink and purple Hues
When using pinks and purples it is important to layer your hues. To add a splash of colour to your interior, use flowers like purple orchards or roses to bring some life into your space. Wall art and accessories are also great ways to add varying hues to your living space. Contrasting lavenders against, mauves and deep purples is a great way to add dimension when using the same base colour. Pastel pinks can also provide a striking pop of colour against a purple background to give your room a lighter look.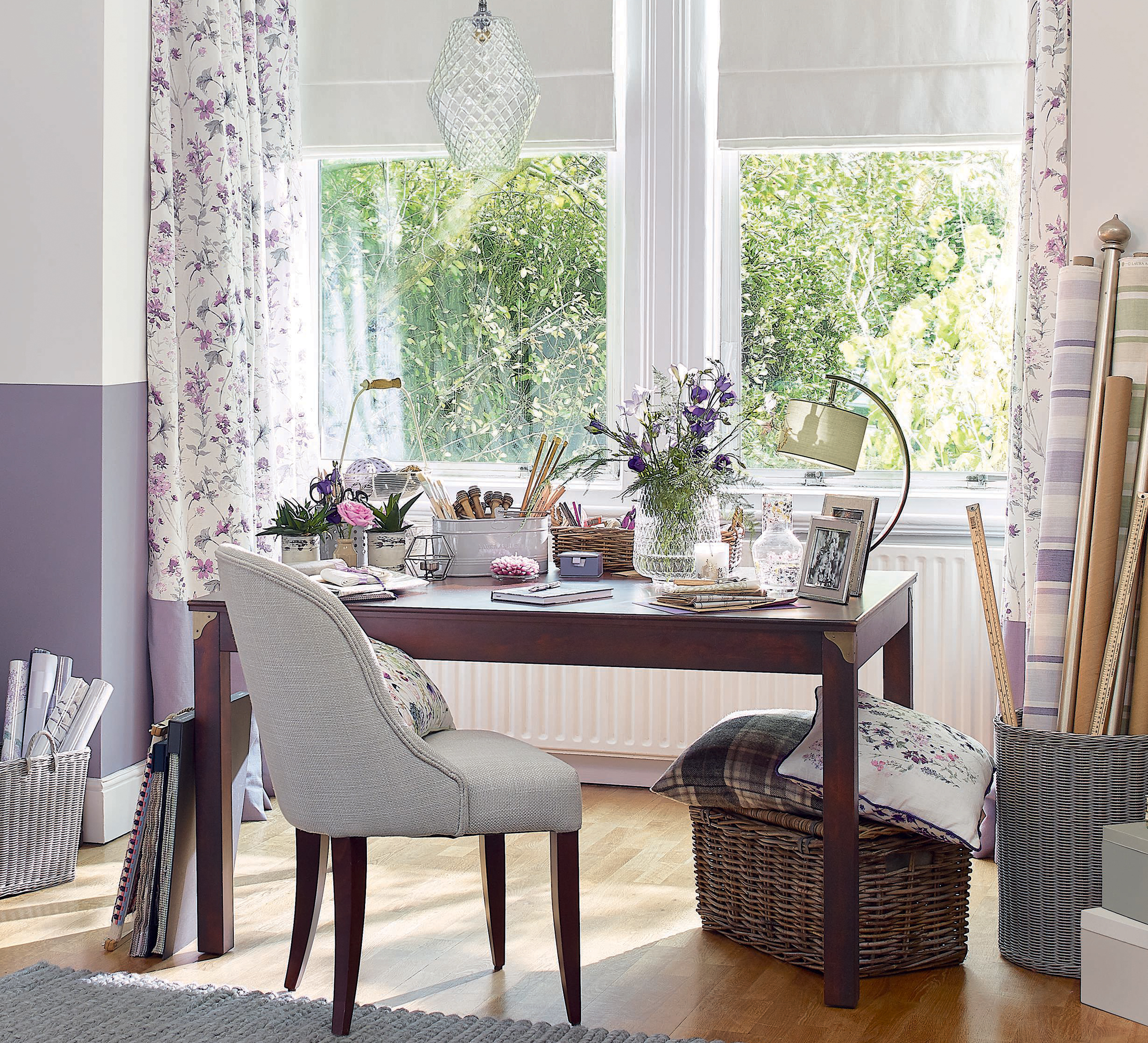 Work with wood accents
To use purples and pinks in your interior design there are two routes you can take. For a classic french provincial style it is best to use white furnishings with light wood floors. On the other hand, for an elegant country farmhouse look, working with wood accents is a must. Dark wood furnishings pair particularly well with lighter shades of pink and purple by giving a room added dimension. Textured wood gives living spaces natural accents, these accents works well with lavenders and roses because the colours bring to mind the florals of the english countryside. This is why cane and wicker baskets are often perfect additions when decorating a country style house. Fresh chopped wood and fresh wildflowers are also great additions for adding a bit of country charm to your home.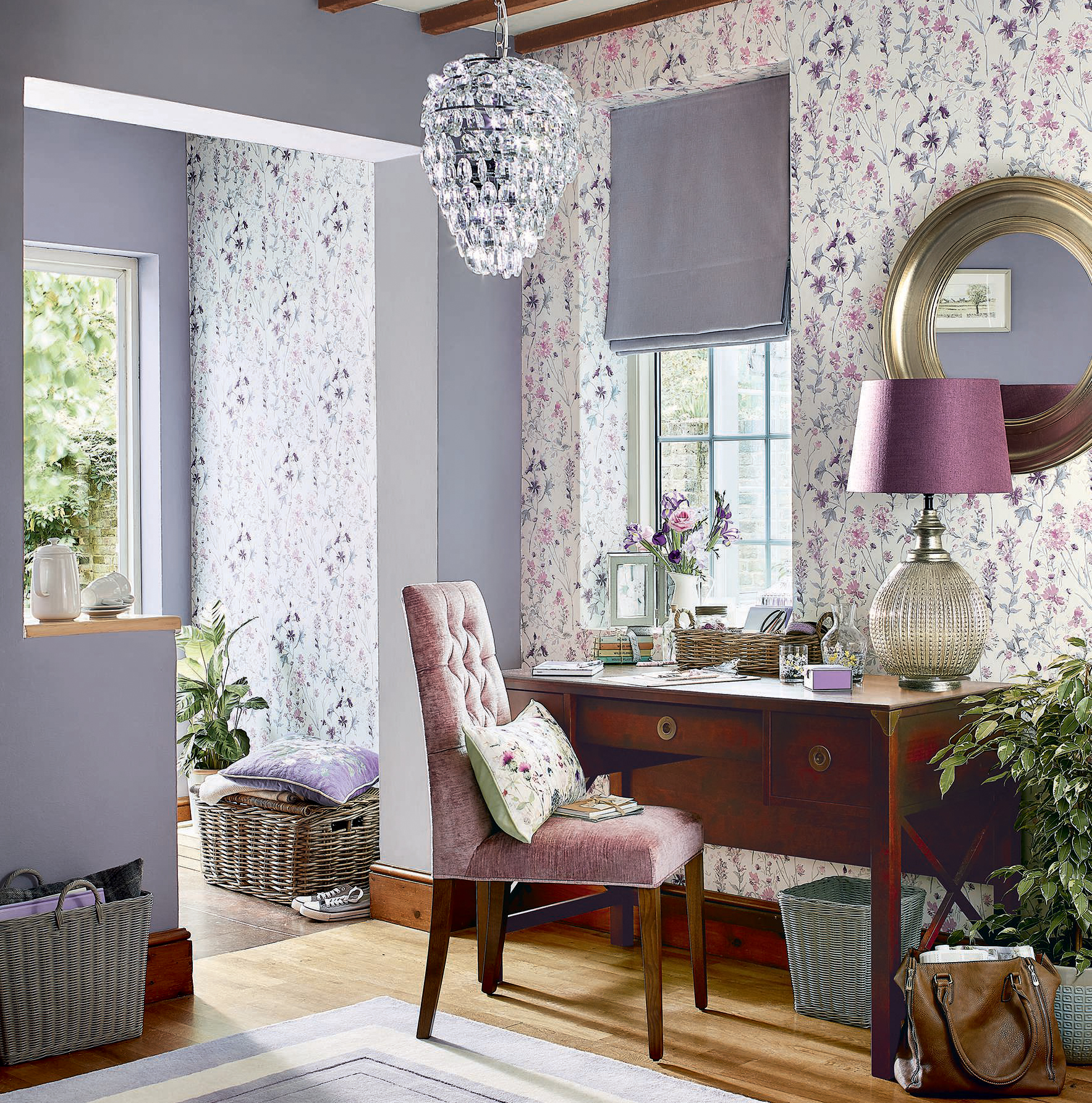 Work with texture
Because pink and purple are quite similar it is important to work with texture when planning out your room design. Velvet textures work well with a pink and purple colour combination as well a silks, taffeta and embroidered materials. Metallic accessories are also must haves for this colour palette. For a more neutral look silvers are best. If however you want to add some warmth to you room, golds and coppers are perfect for bringing the heat up.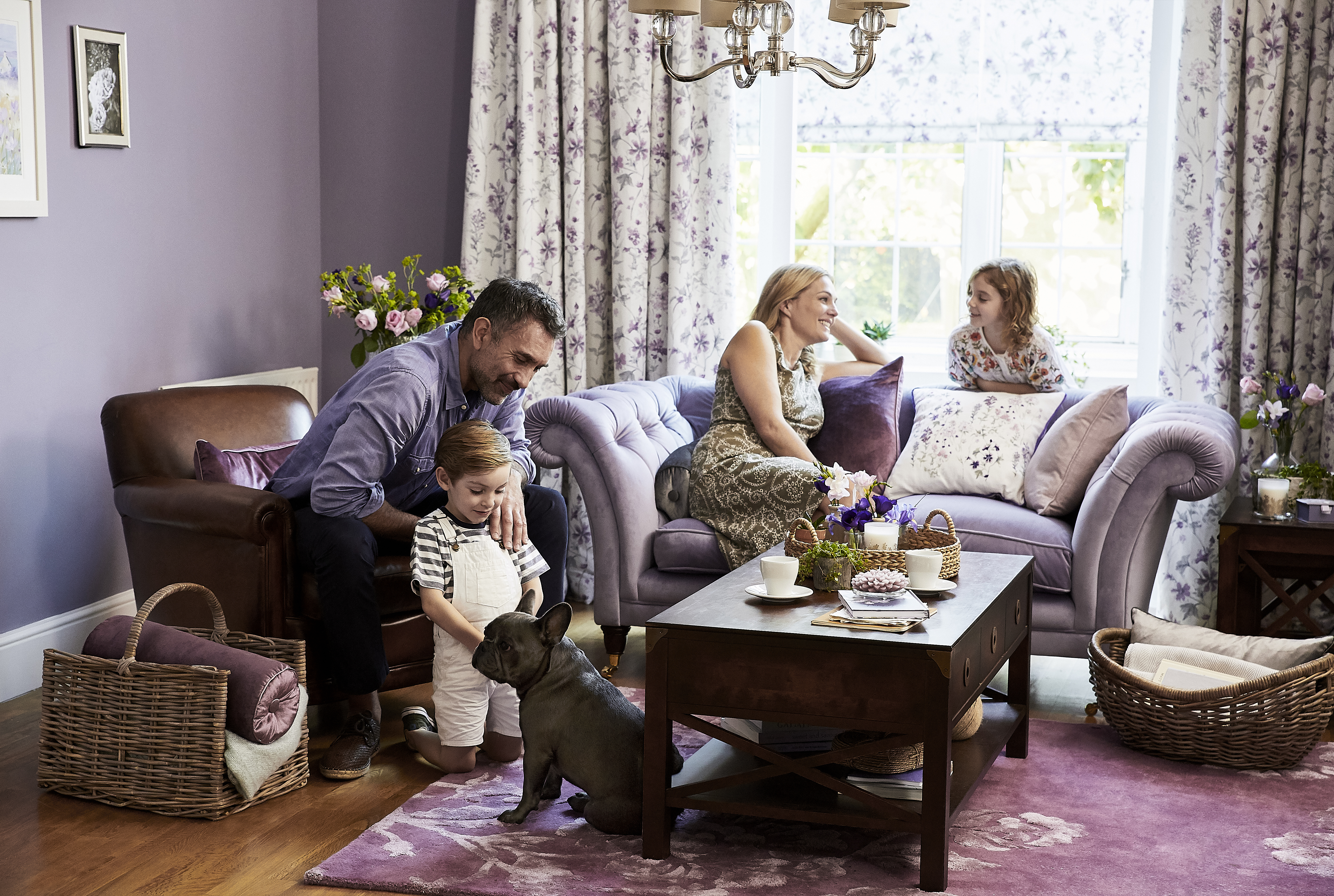 What do you think of our Wild Meadow Collection? Let us know in the comments below.