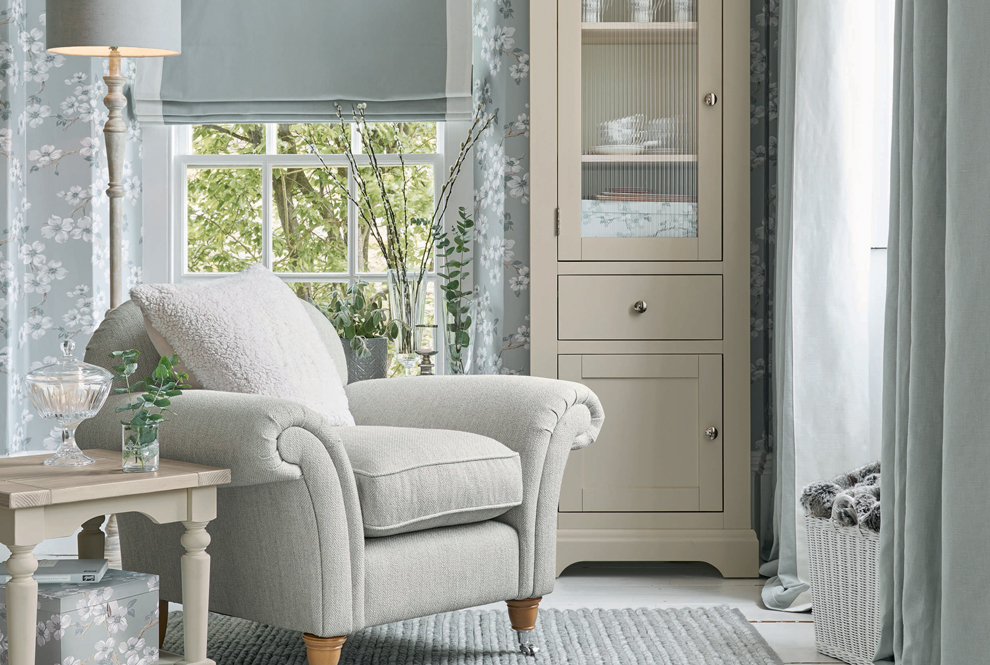 Add some fabulous florals to your home read more
Here at Laura Ashley we definitely know for your florals, which is why we continue to bring you floral freshness season after season. Join us as we give you a little run through of our favourite flower inspired pieces from the past season that you will definitely want to add to your home…
Bedroom
To add a little flower power to your interiors we have quite the selection of bedding available. This stunning Collette Embroidered set is a modern take on florals with the grey accents and the ideal way to bring some flowery touches to your home if you other half is more reluctant to fully embrace it.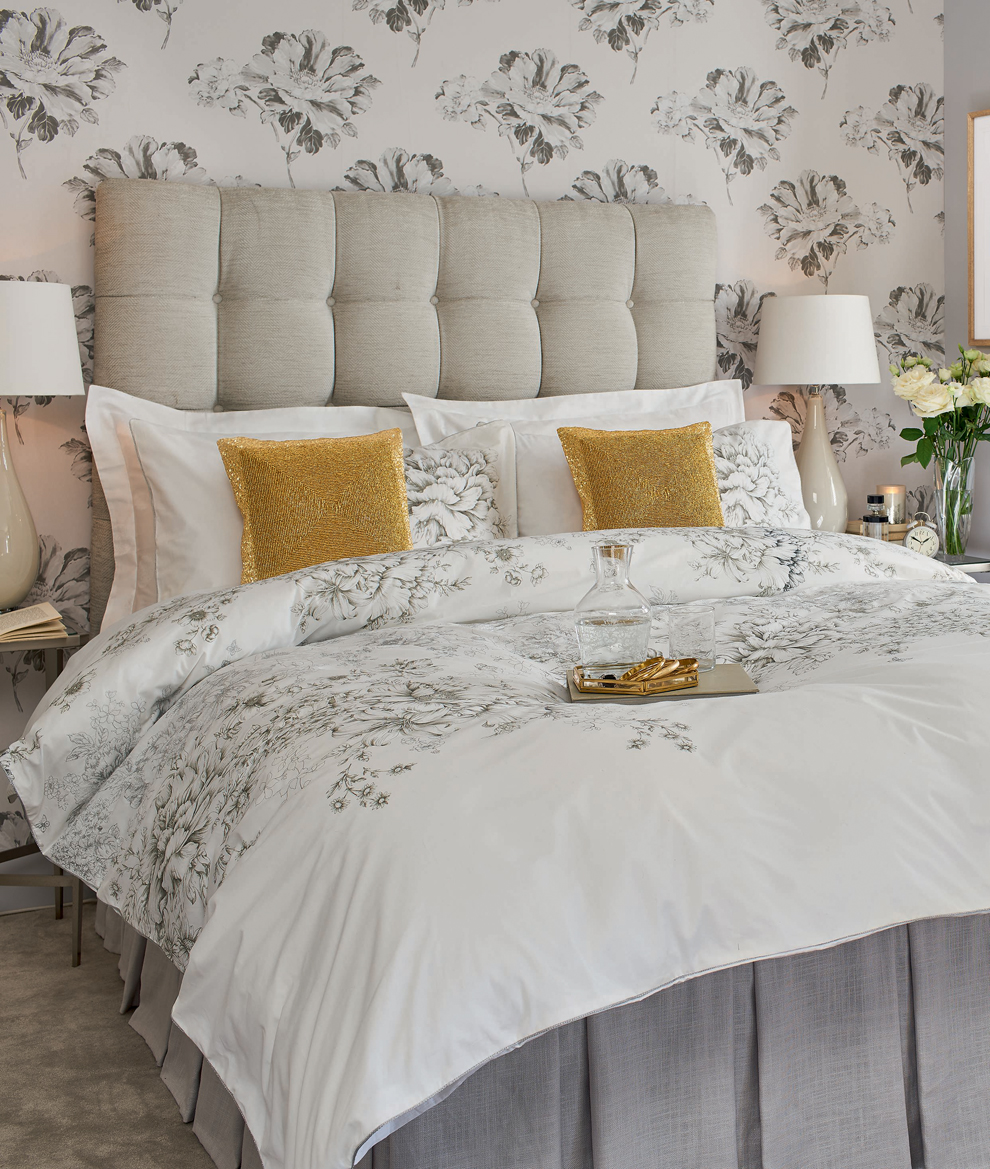 New for this year is our Magnolia Duck Egg bed in a bag coming with all the bits you need to make the perfect petal covered place!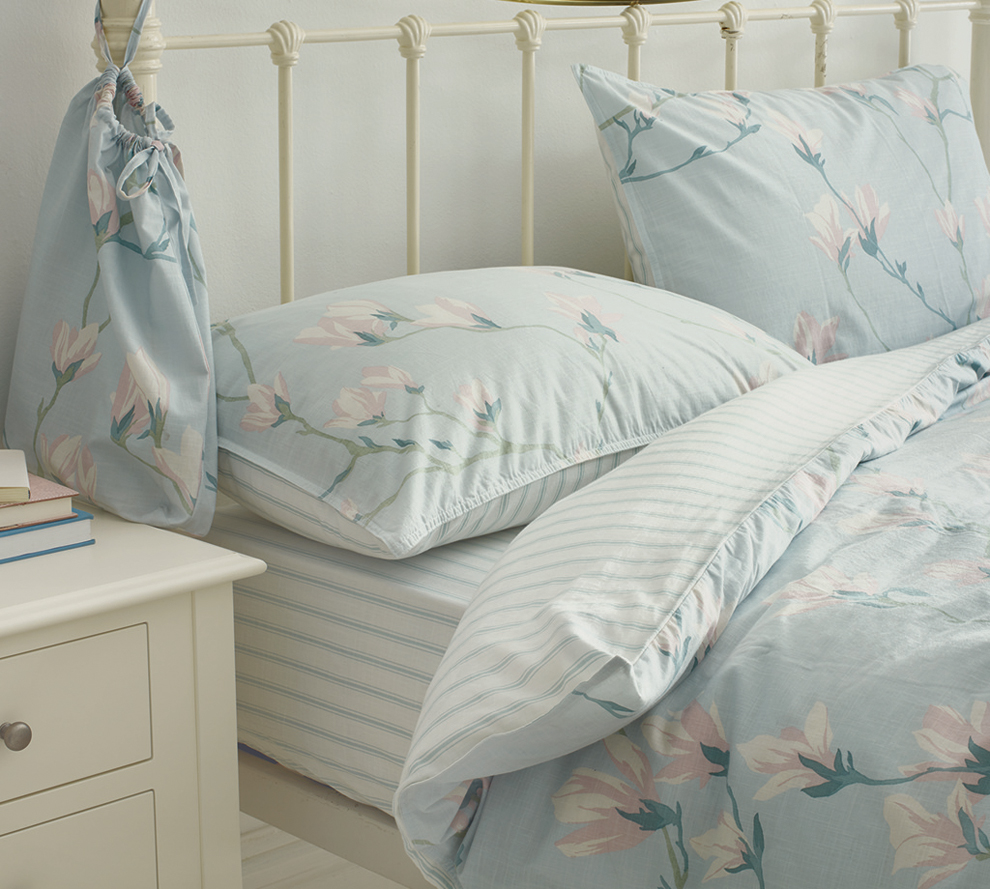 Living Room
Lounging around should only be done in a floral themed room as it really adds a classic and timeless feel to your home. Our Iona Slate grey wallpaper really manages to stand out because of the handpainted effect on the finish. If you prefer a more neutral shade our Iona Silver Floral wallpaper is the one for you and works well with other grey furniture and accessories.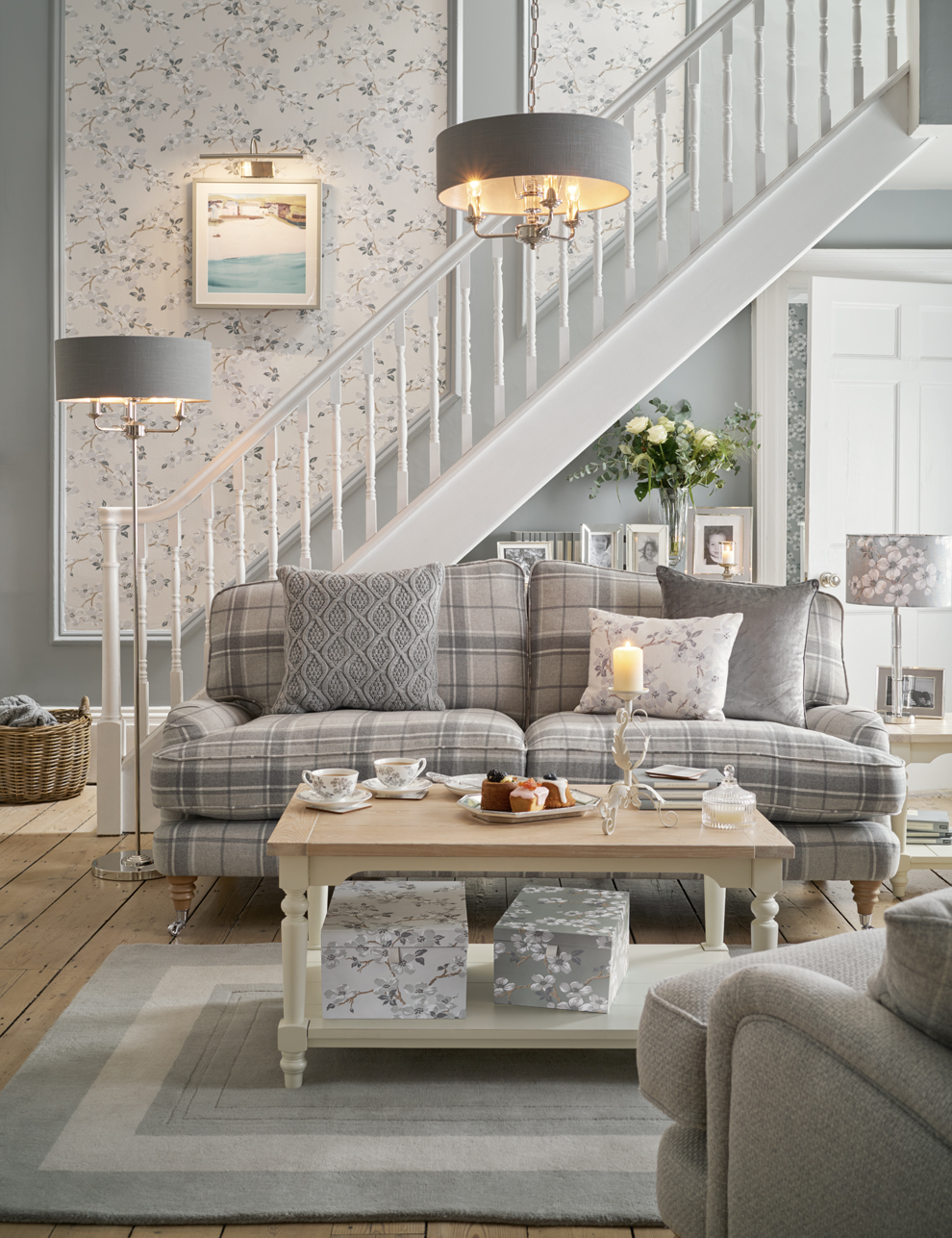 Dining Room
Dine in style in a room beautifully completed with blossoms. Family mealtime just got prettier with our Provencale furniture range complemented with the addition of our Lyla Duck Egg wallpaper. If you're really taken with our Provencale range it's available in bedroom pieces too!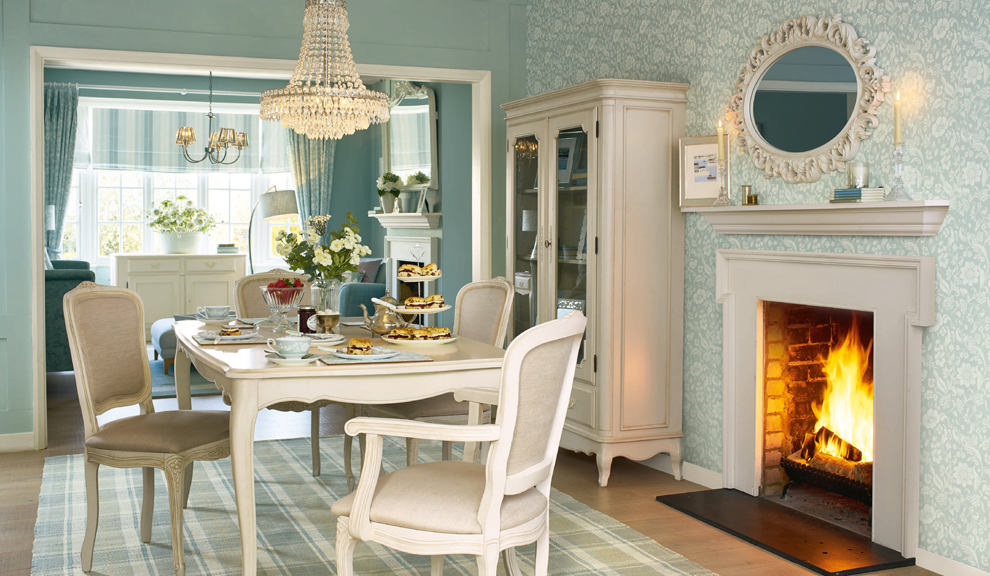 Home Accessories
We have the ideal home accessories for your flower lovers. Our gorgeous range of faux flowers provide you with a beautiful bouquet without the hassle of regularly watering them and keeping them alive. Instead, they look vibrant and fresh all year around.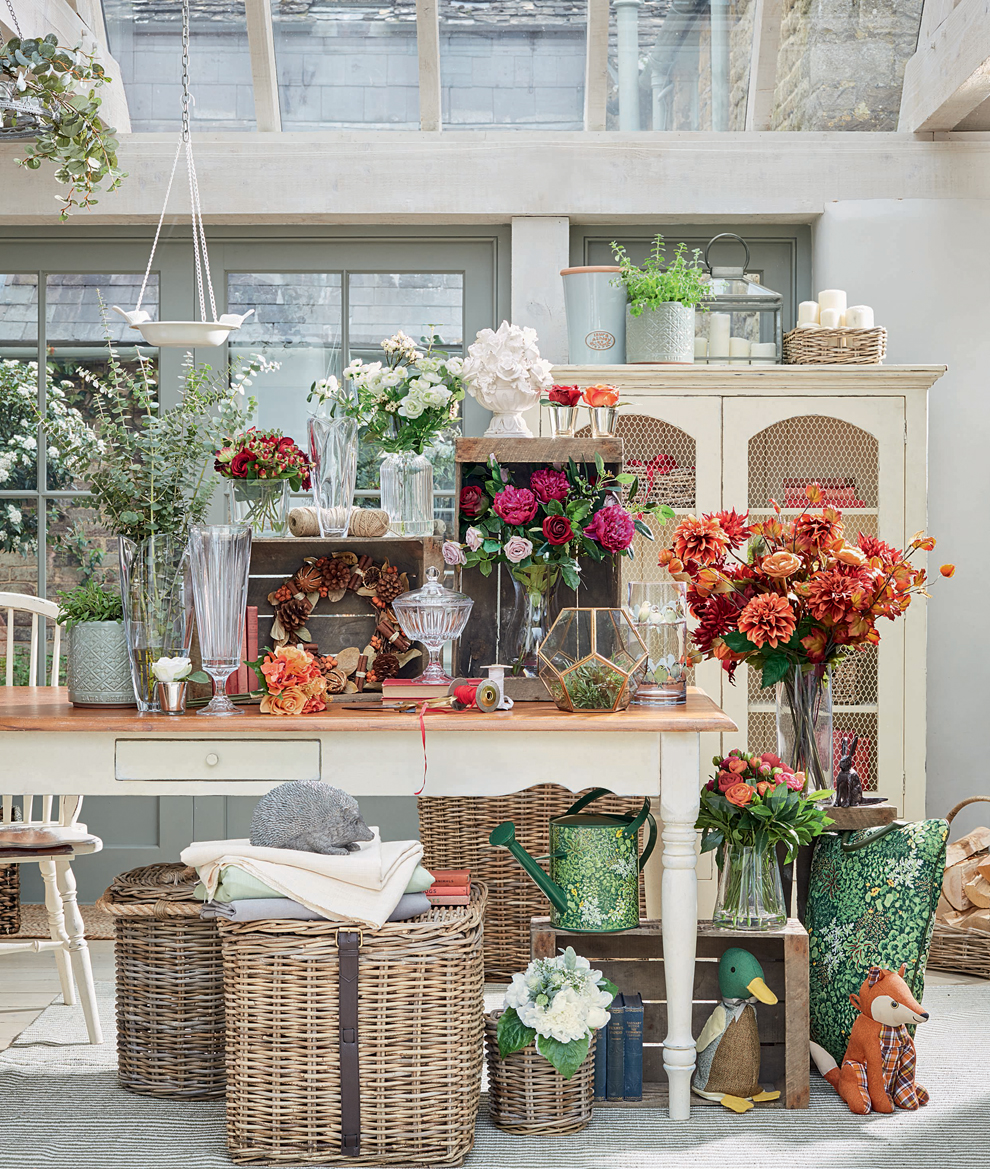 Don't just focus on the aesthetic of your home though; the smell is crucial to achieving the complete floral package. Why not try our Sweet Pea & Freesia home fragrance collection.
Do you have florals in your interiors? Let us know below or on Twitter @LauraAshleyUK