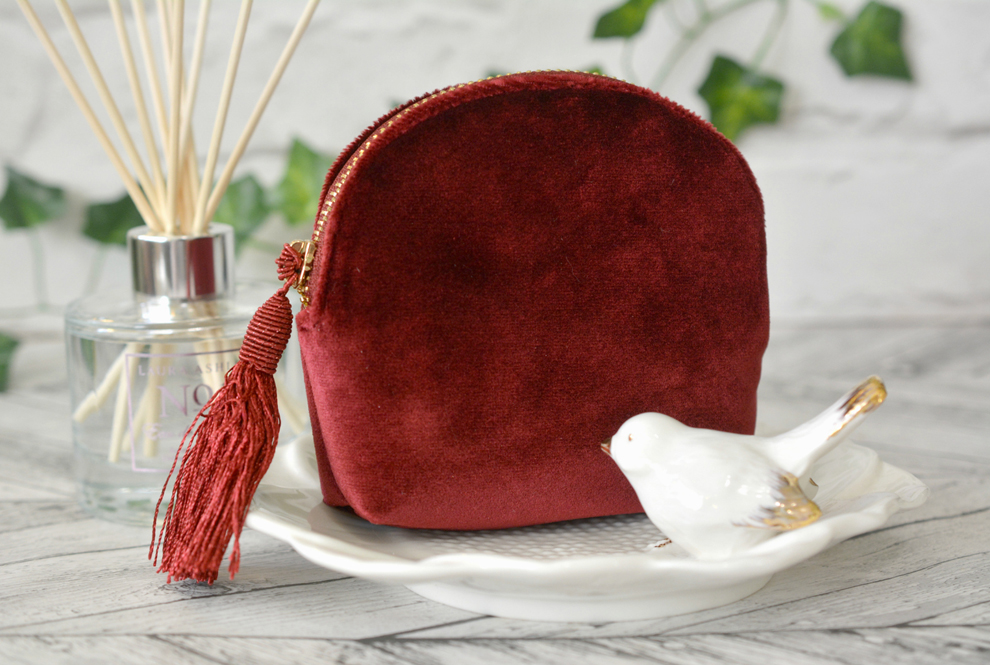 Get last minute gift or stocking filler inspiration... read more
Christmas is a matter of days away but there is still time to head to your local Laura Ashley store and grab last those last minute stocking fillers. If you need a little inspiration about what to buy, the fabulous Catherine from Vintage Frills shows us the perfect gifts she has chosen this Christmas…
Although it's great to get all your Christmas shopping finished early, I am definitely one of those people who still has a few bits to get in the days before Christmas. I've usually already chosen all the big presents, but the stocking fillers and little gifts often get left to the last minute. If you're the same as me and you're still looking for some lovely thoughtful ideas, this gift guide should come in handy.
I like choosing pretty thoughtful gifts that can be used. Gifts such as candles, socks and make up bags always work really well, especially if they look as delightful as some of the ones I've picked out. Laura Ashley has a great choice of stocking fillers below £25, so there's something there for every budget.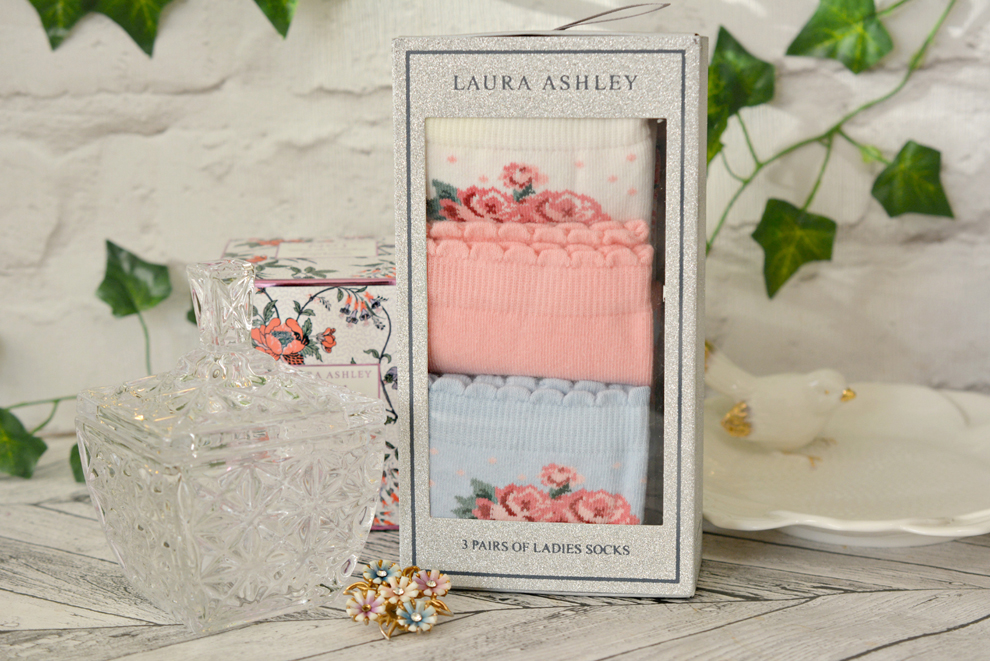 My first pick, is this lovely set of floral socks. The packaging is really pretty and easy to wrap and the socks themselves are such a pretty colour and design. These would be perfect for friends and relatives and who doesn't love a new pair of socks for Christmas?!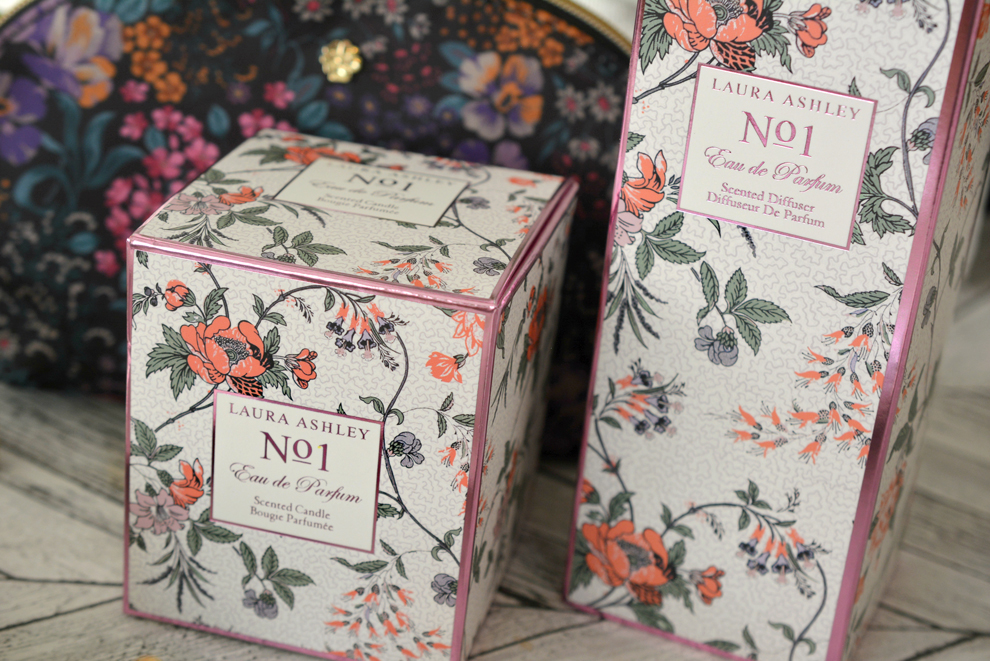 As I mentioned above, I love presents that people can use. Candles and reed diffusers make great gifts that can be enjoyed for months after Christmas. Laura Ashley has a wide range of fragrances to choose from. My favourite is the No1 scent.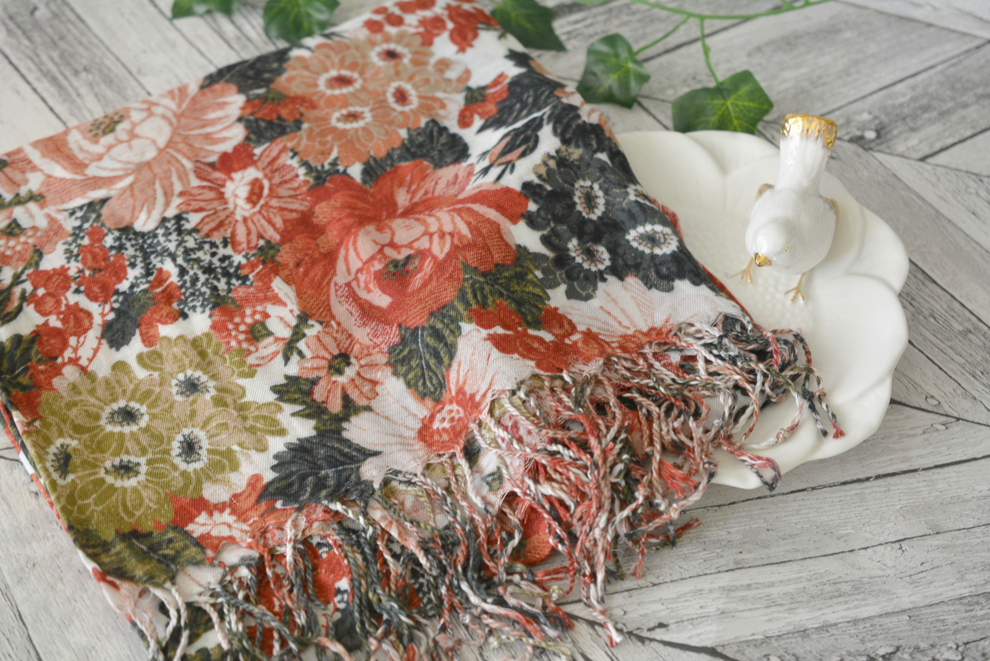 A scarf is also a gorgeous gift; I love this floral vintage style one. I also really like some of Laura Ashley's knitted and velvet scarfs, perfect for different occasions and outfits. For a lovely winter present I also really like the suede mittens with sheepskin cuffs and the yellow leather gloves.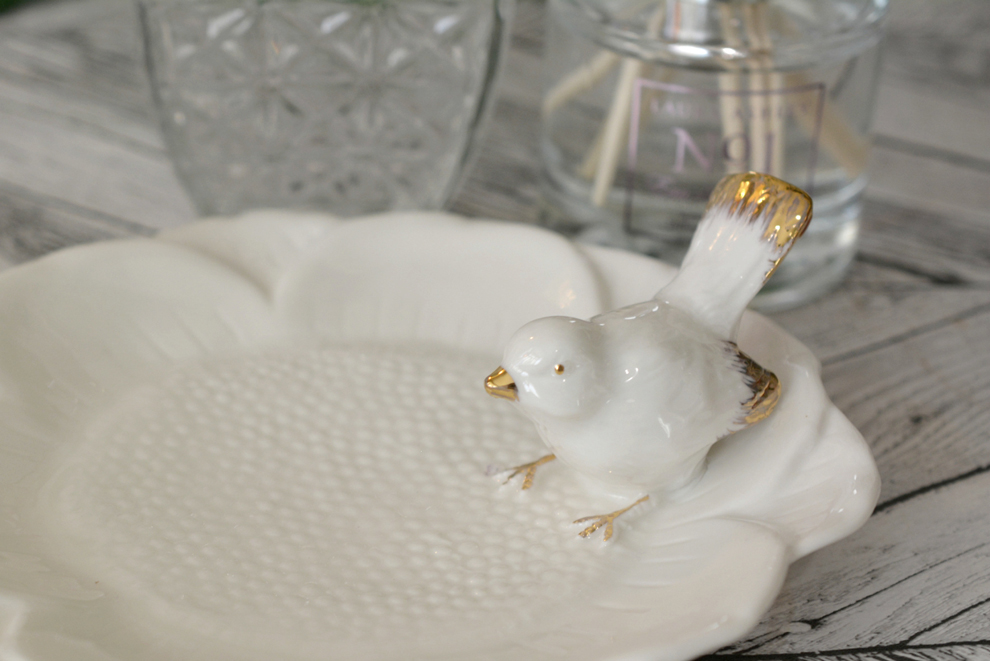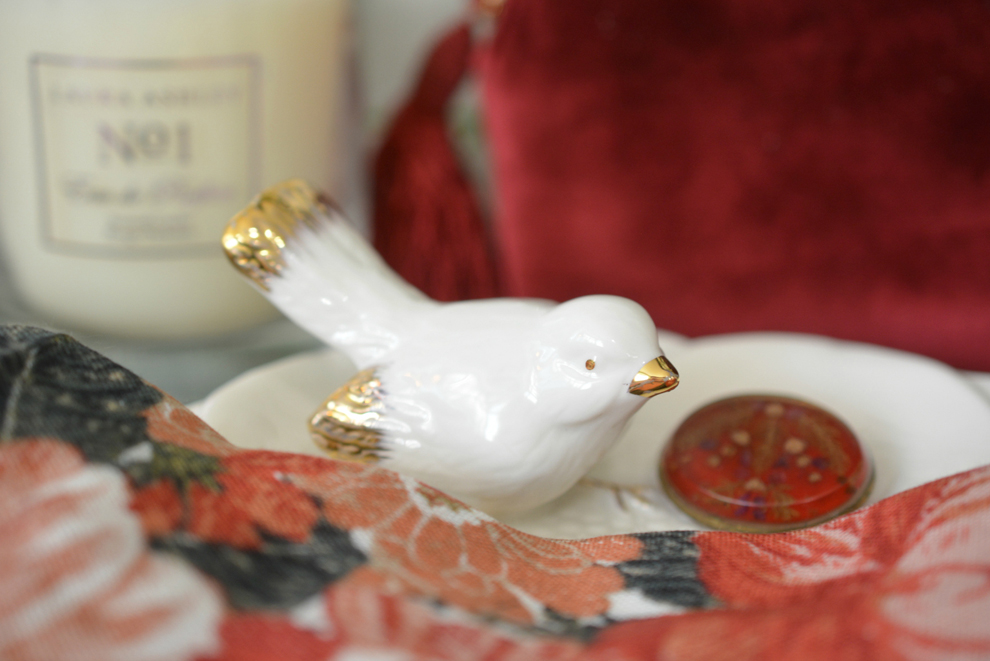 When I'm choosing presents I often look for things that I would like and use myself. I have lots of little pieces of jewellery and I'm always looking for nice ways to store them. Lots of my friends and family are the same. I love the adorable bird trinket dish and think it would make a charming stocking filler.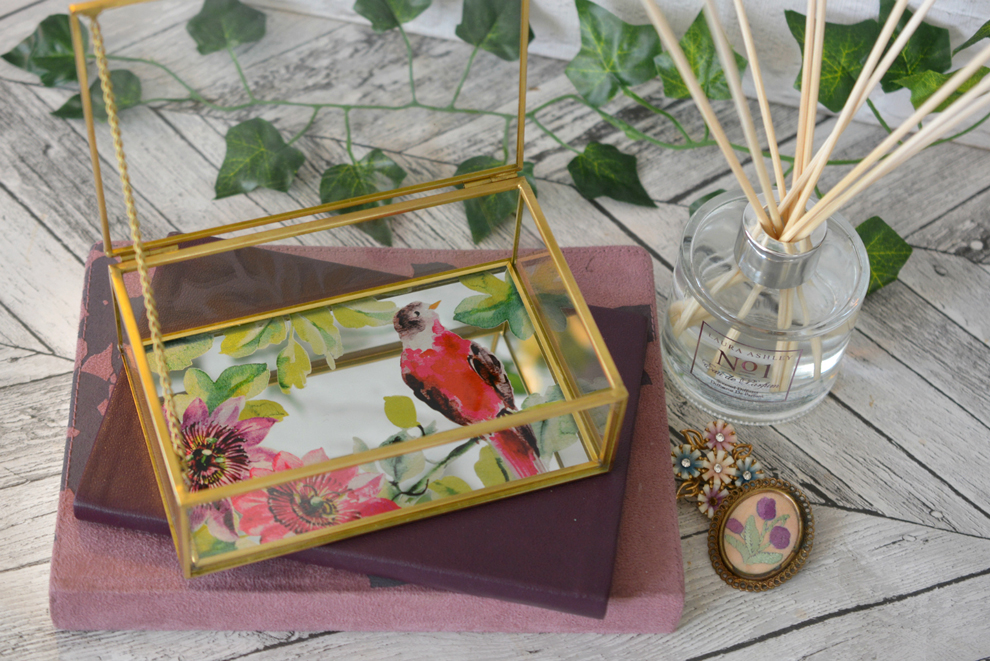 For larger pieces of jewellery like brooches the floral heritage jewellery box would be perfect. This would be a lovely present with a little piece of jewellery inside as an extra thoughtful gift.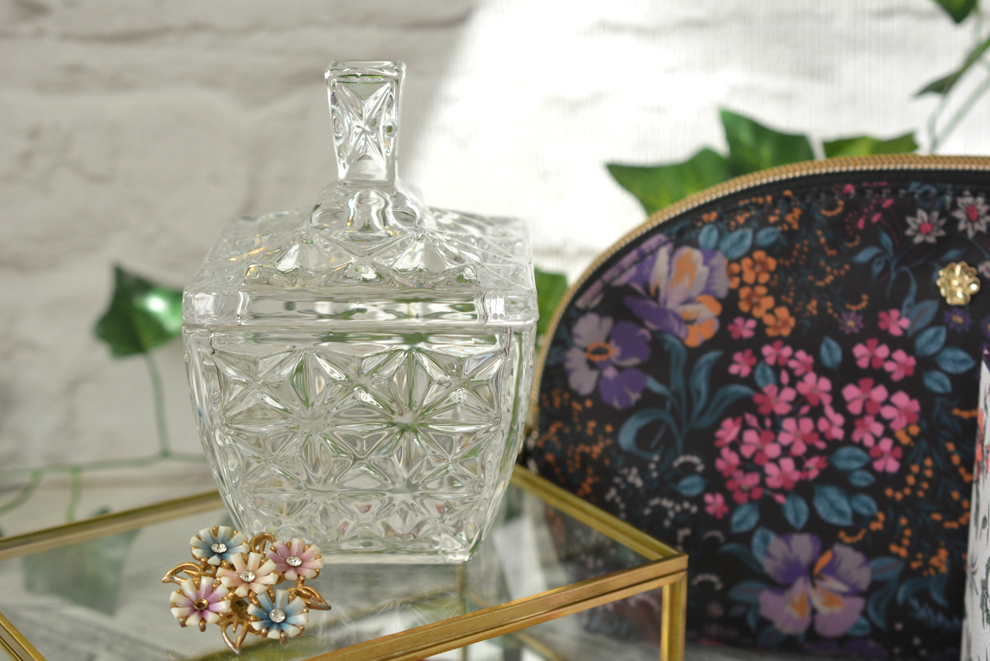 Another lovely gift for someone with lots of trinkets is an antique style glass trinket pot. This would look splendid on a dressing table and makes an excellent small Christmas gift.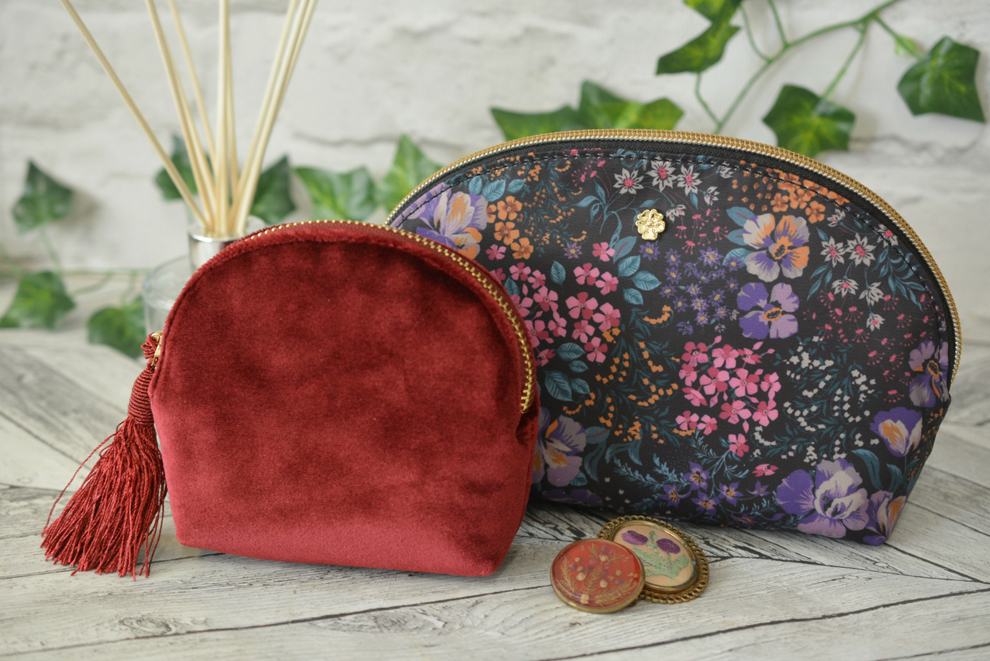 I often get purses and make up bags as stocking fillers. They are another gift that will always come in handy. There are lots of different prints, sizes and designs at Laura Ashley. I chose the Highland Heather print, as I love the opulent winter colours. I think it mixes and matches really well with the velvet purse. These would make a gorgeous gift either together or separately.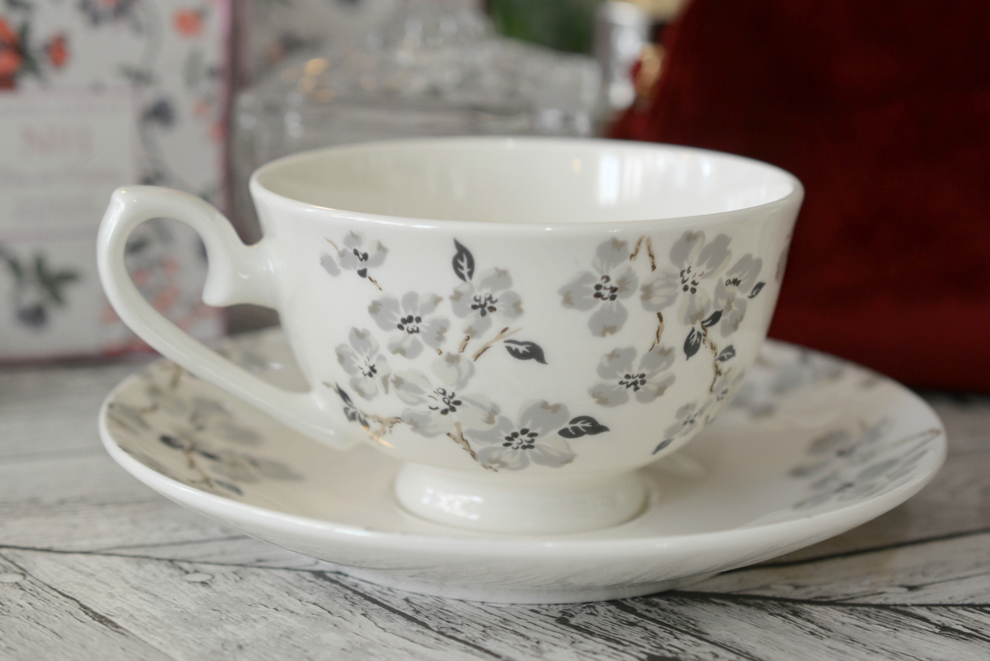 My final gift is the pretty Iona cup and saucer. This would be a great gift for a tea drinker and I really like the classic vintage look of this set. There are lots of lovely tea sets to choose from at Laura Ashley. If the person you're buying for prefers coffee, a ceramic take away coffee cup would be a lovely present too.
Now all that's left to do is wrap all your lovely gifts and look forward to the big day. Merry Christmas!
Thanks Catherine we hope you have a fab Christmas! Have you sorted all your presents out now for Christmas Day? Let us know below or on Twitter @LauraAshleyUK