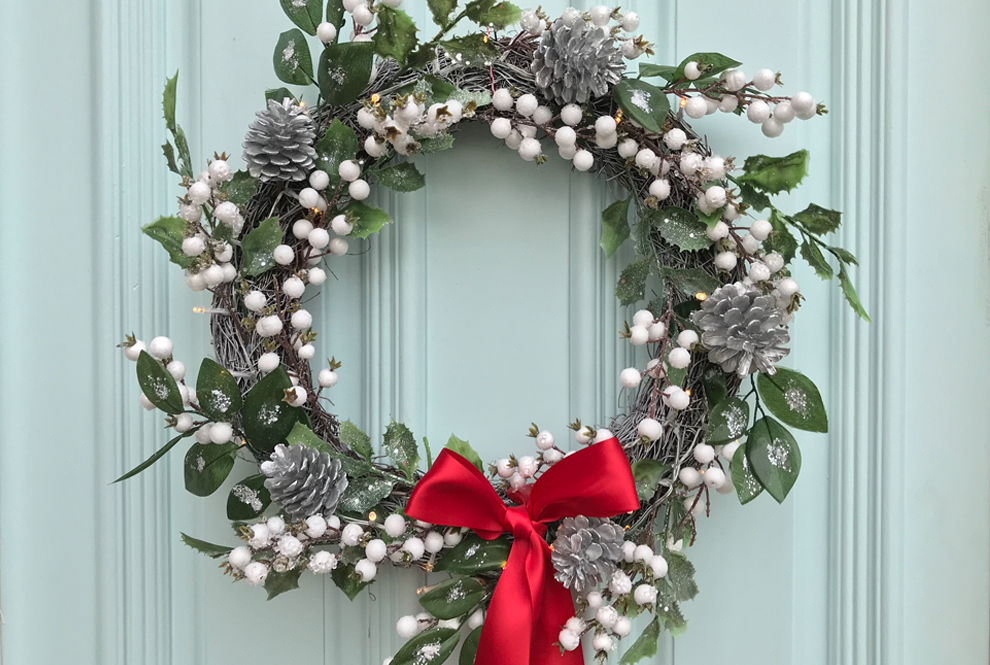 With December only two days away it is time to step up the game and make the best first impressions this Christmas... read more
Seeming December is only 2 days away, we thought it's about time to talk Christmas decorations. That is why we have the gorgeous Louise from The Vintage Room here to share her tips on how to deck the halls.
When it comes to this time of year I always start planning how I'm going to be decorating for Christmas. First on the list is my front door!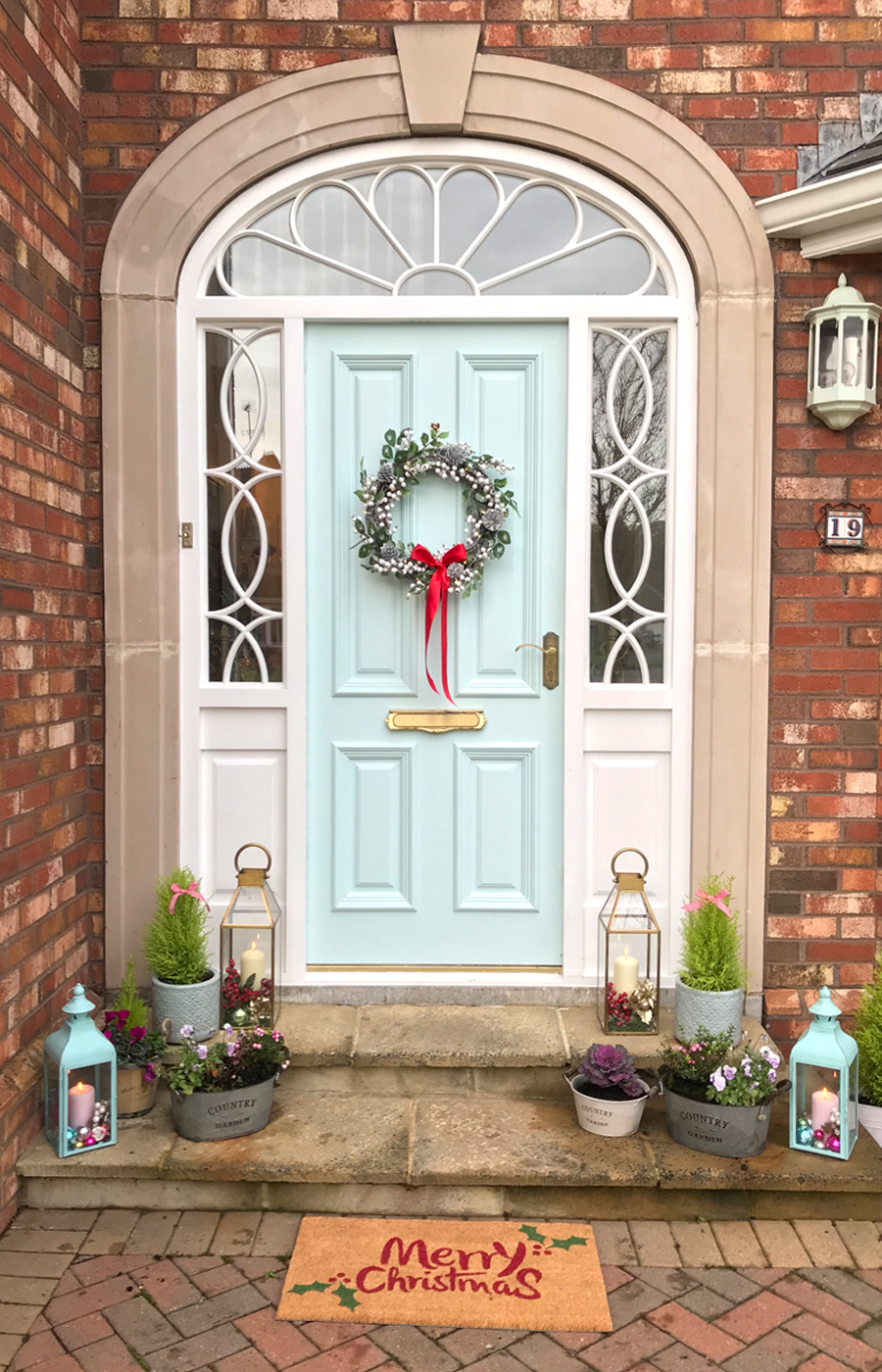 The entrance to your home gives that vital first impression. I like it to reflect my general decor especially at Christmas time so I love planning my door decor.  I always have little pots with miniature trees & seasonal flowers on my front step. So when I spotted some gorgeous Laura Ashley pots (available at your local Garden store) in my favourite shade of blue I just couldn't resist them. They look so pretty with a little tree in each one. I added a little gingham bow to the top of the trees to give them a festive touch.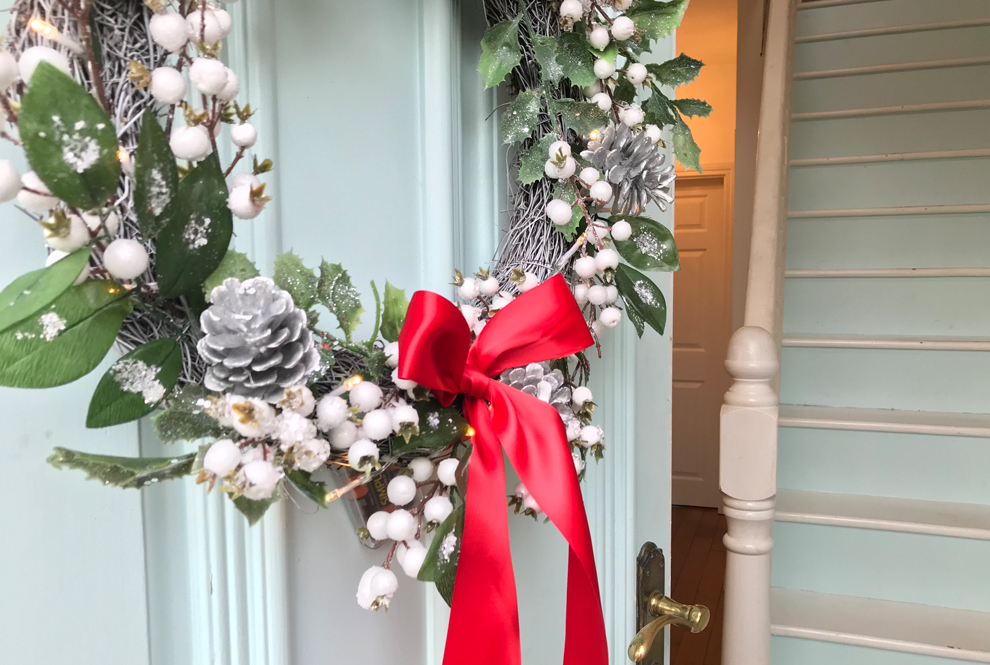 Next, I made my Laura Ashley lanterns very festive & Christmassy by putting a large pillar candle in each with glittery red and gold berries and some vintage baubles around the base of the candle. They look perfect on the top step with the Laura Ashley pots! I love ornamental cabbages & pink snowberry plants at this time of year so I filled pots with these on the next step to add some extra colour.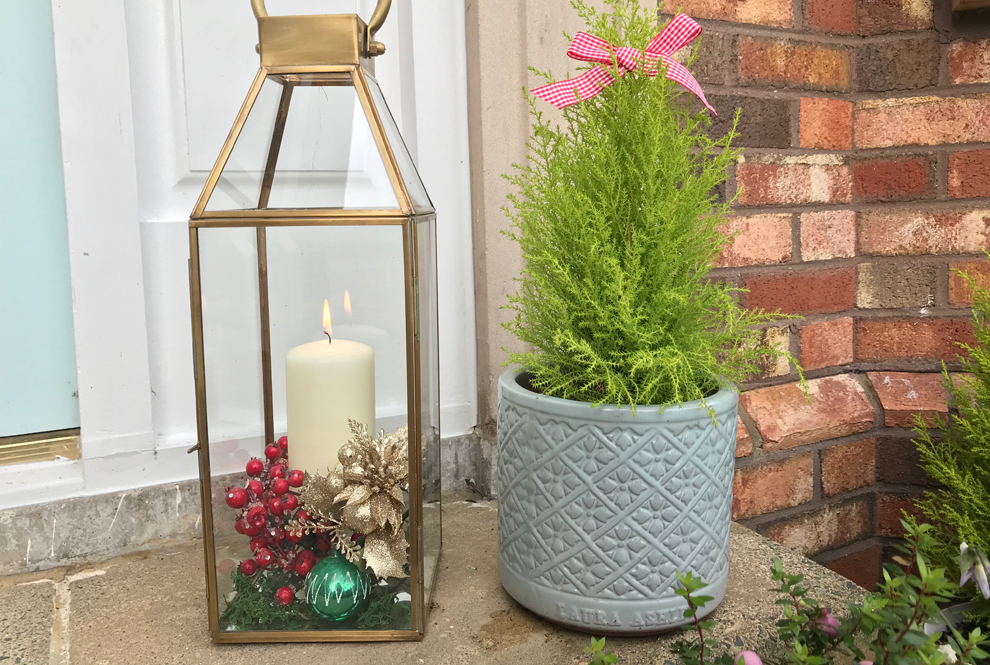 Next up was the pièce de résistance……the WREATH!!  I fell in love with the LA wreath with its white berries & silver pine cones along with the prettiest greenery and it lights up too which is an extra bonus! I decided to tie a red bow at the bottom of it although it's equally stunning without the bow. Also, I love it indoors in my dining room where it matches my more neutral decor there to perfection.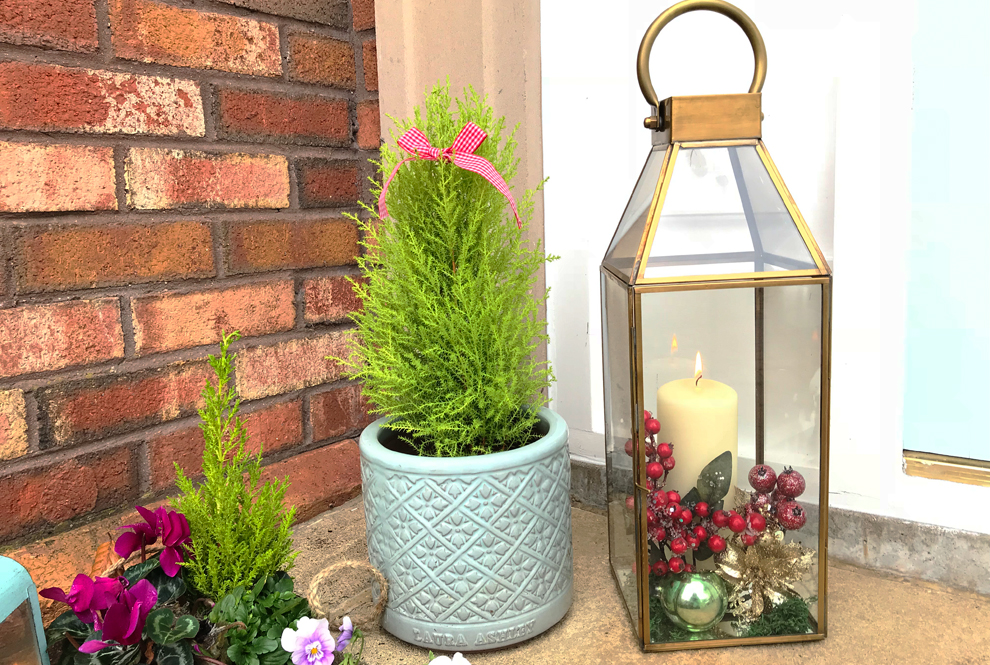 I displayed the beautiful LA terrarium on my hall table with some snow, mini bottle brush trees and a reindeer and I sat it on a mirrored tray with more little trees & deer and copper wire lights and the effect is super pretty and magical and my little grandchildren love it!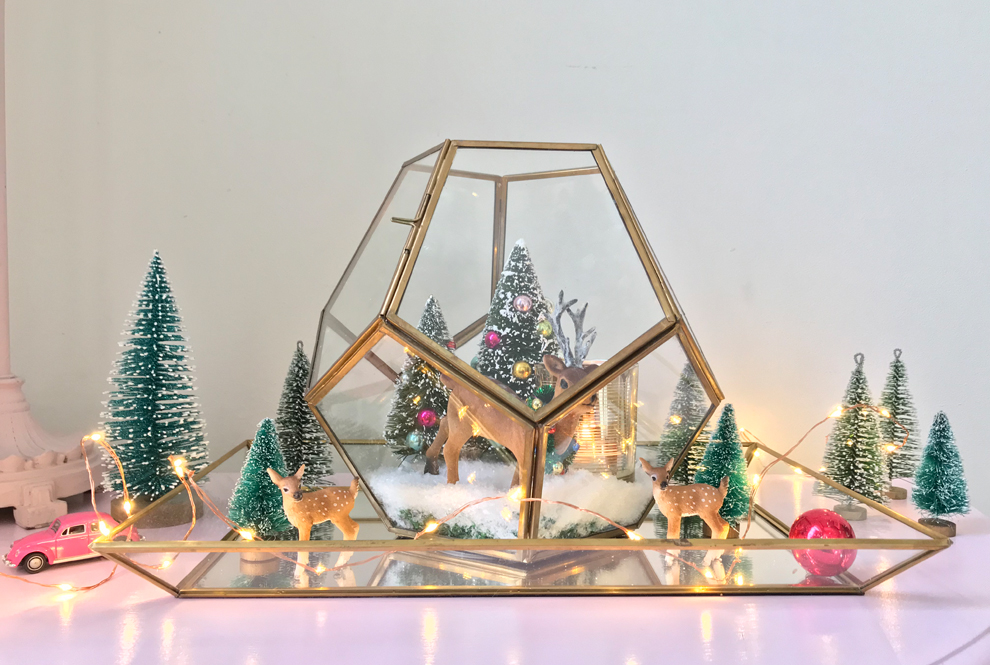 So now that my front door & hallway is sorted I need to get started on the rest of the house which could take some time as I love Christmas so much!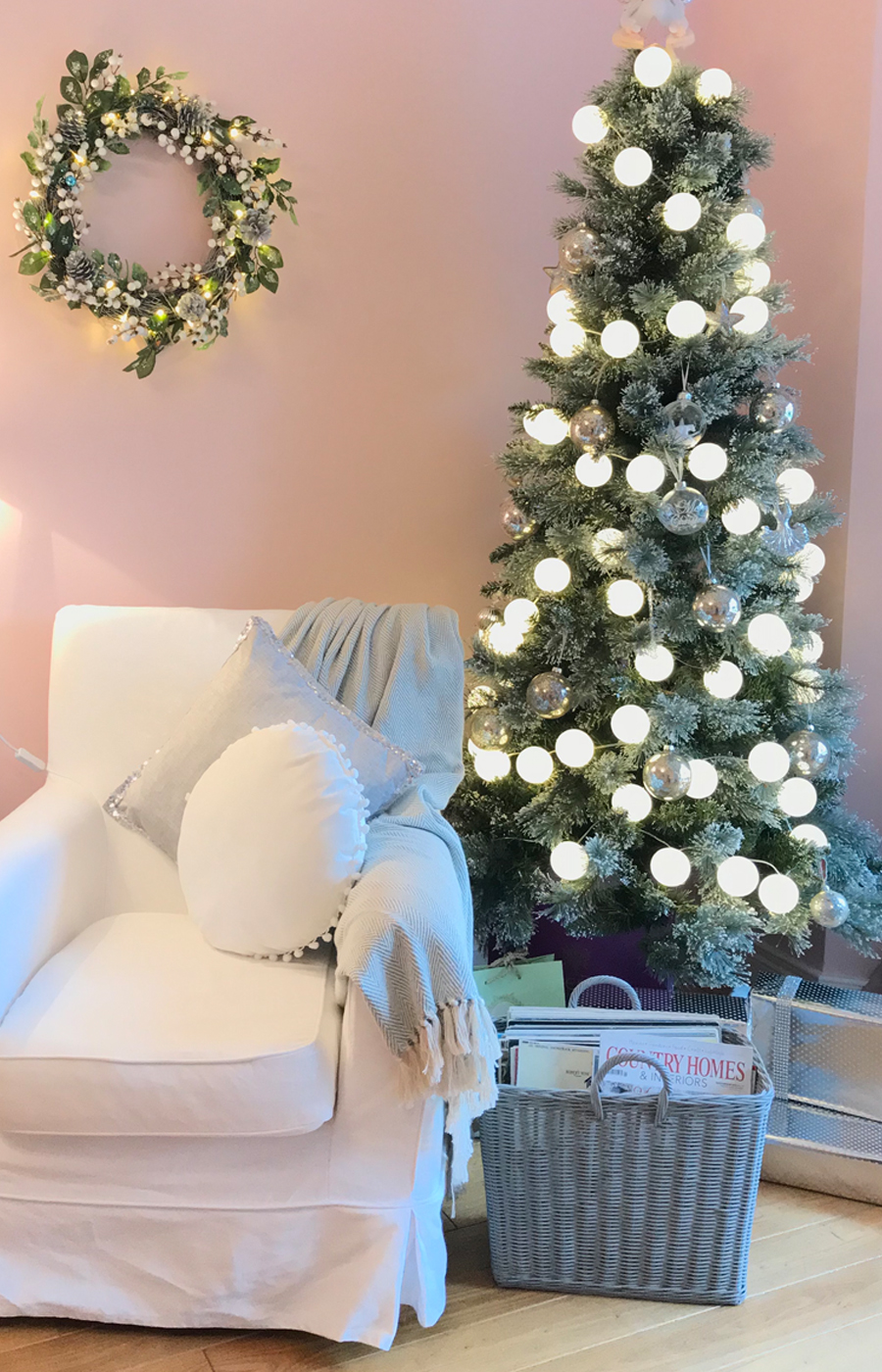 Wishing you all a wonderful festive season and a very happy Christmas when it comes!
What part of your house gets a Christmas makeover first? Let us know below or @ LauraAshleyUK